Tianzifang ist eines der Viertel, das mit Sicherheit auf der Bucketlist jedes Shanghai-Besuchers steht und ehrlicherweise auch mein erstes Ausflugsziel in der neuen Heimat ist. Die alte Shikumen-Siedlung ist heute belebtes Künstler- und Weggehviertel, in dem Touristen und Bewohner aufeinander stoßen, ohne sich dabei im Weg zu stehen.
Tianzifang for sure is one of the neighbourhoods, which makes it to the top segment of every bucketlist when visiting Shanghai. And honestly: It´s also my first place to explore in my new home-base. The old Shikumen (stone-house settlement with narrow alleyways) is a vibrant quarter for artists, ex-pats and Shanghainese, where visitors can easily encounter with residents without being in each others way.
Charmant herausgeputzt sind die alten Backsteinhäuser, in denen sich heute viele kleine Geschäfte, kreative Galerien, gemütliche Cafés und schicke Restaurants befinden. Das Besondere an Tianzifang: Die Souvenierläden befinden sich in den Untergeschossen von noch bewohnten Häusern und reihen sich im engen Gassengewirr an individuelle Boutiquen, Ateliers und Snackstände, während aus den oberen Stockwerken die Wäsche der Anwohner von den Leinen hängt.
In the old stone houses, spruced up charmingly, one can find lots of small shops, creative galleries, cosy cafés and stylish restaurants. What makes Tainzifang so special: The souvenier-shops are located on the ground floors of still inhabited houses. In the small alleyways individual boutiques line up right next to design studios and snackstalls, while from the upper floors the locals´ laundry is hanging out to dry outside the windows.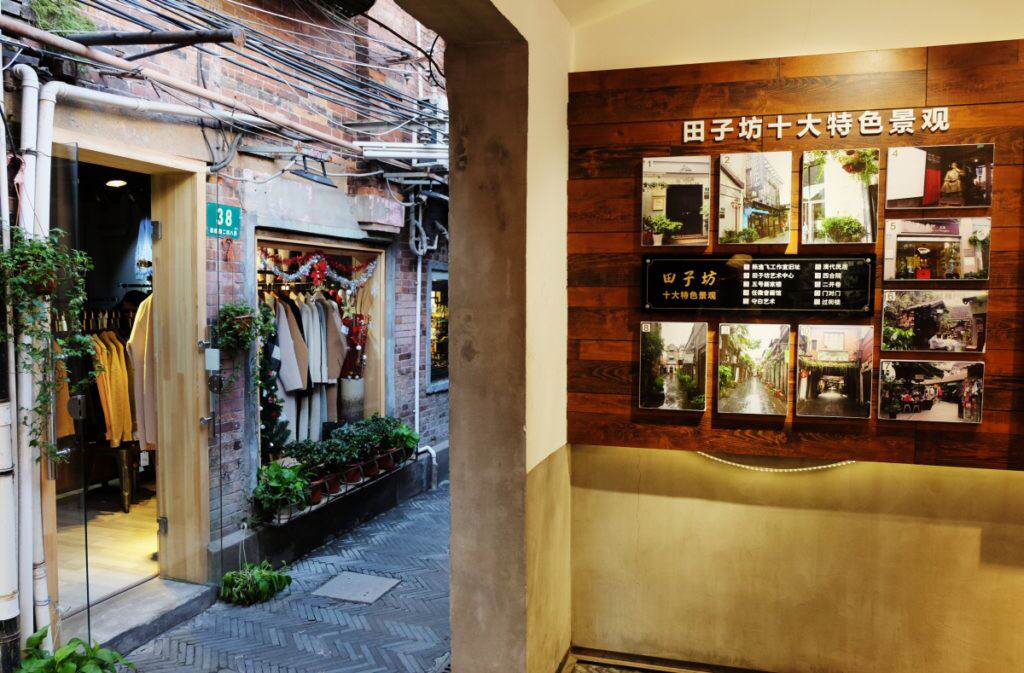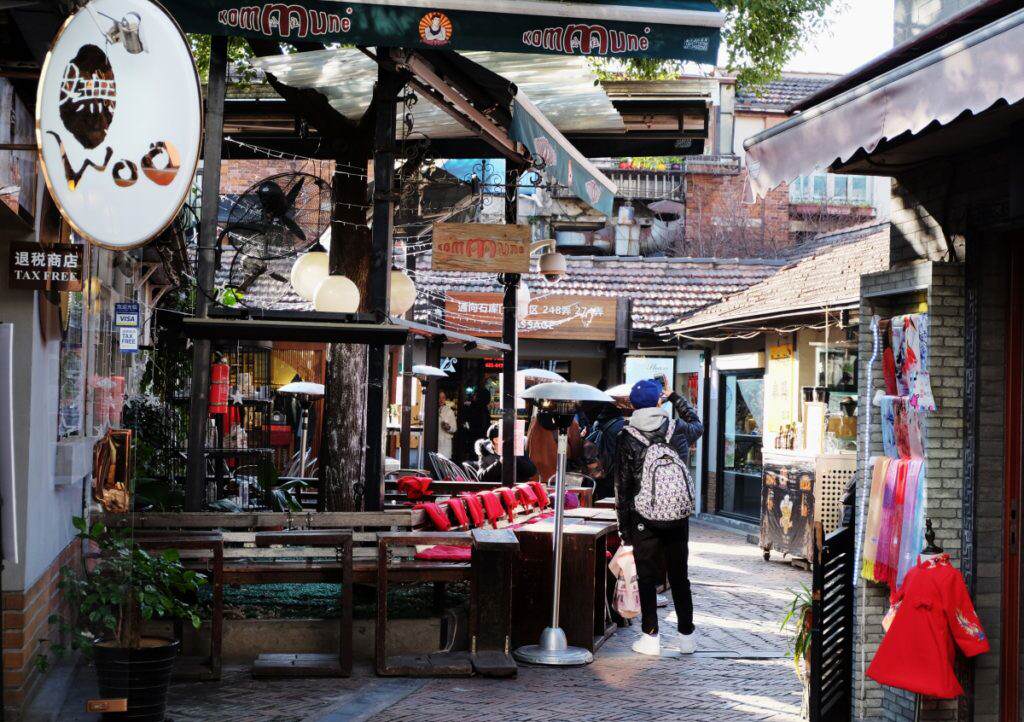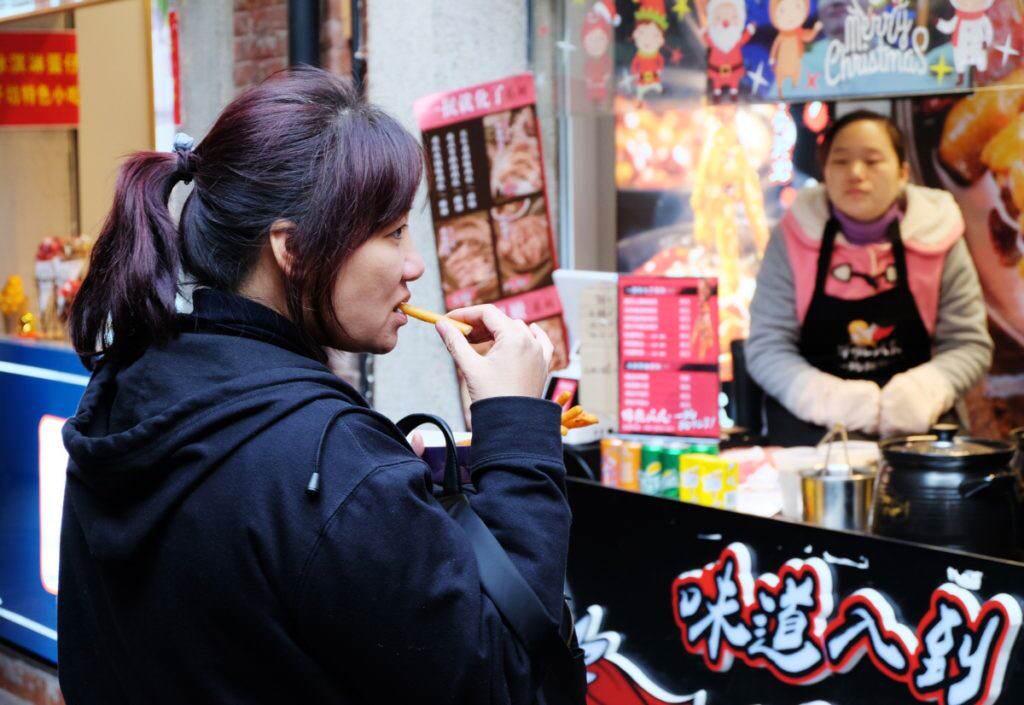 Natürlich ist Tianzifang etwas touristisch, aber ohne dabei den Flair des authentischen Lebens in Shanghai zu verlieren. Beim Streifen durch die Gassen spürt man trotz der Besucherströme, dass das Viertel nach wie vor bewohnt ist und die Chinesen hier ihren Alltag verbringen: Selbstverständlich geht es wie vielerorts um´s Geschäft: Hier wird verkauft, gekocht – aber auch gewerkelt und ganz normal gearbeitet.
Of course Tianzifang is a bit touristy, but without loosing its flair of authentic Shanghainese lifestyle. By strolling through the tiny alleys, you can feel that the area is still inhabited and the Chinese really do spend their everyday life around here, even if you are surrounded by quite a few tourists. Needless to say that also here everything is about business: Vendors try to sell their stuff and get people into their restaurants. But in addition people also potter around and workers just do their regular jobs.
Locker einen ganzen Nachmittag kann man in den lebhaften Gassen verbringen, die auf den ersten Blick labyrinthartig anmuten. Aber keine Sorge: Wirklich verlaufen kann man sich nicht. So groß ist Tianzifang dann auch wieder nicht. Schnell gelangt man nach ein paar Abzweigungen wieder an seinen Ausgangspunkt zurück oder stößt aus anderer Richtung an eine Ecke, die man bereits mehrmals passiert hat. Und durch die noch erhaltenen Steinmauern und Eingangstore merkt man schnell, wenn man das Gassenlabyrinth verlassen hat. Es lohnt sich definitiv, sich für die Erkundung Zeit zu nehmen, die Ateliers und Galerien zu bestaunen und für Drinks oder Snacks zu verweilen und den Moment zu genießen.
You can easily spend a whole afternoon in the lively alleys, which can seem like a maze at first sight. But don´t worry, you won´t get lost! After all Tianzifang is not that big of a neighbourhood. And you always find yourself back at square one when taking enough turns around the corners, instead of not finding your way out anymore. Because of the surrounding stone wall and the entrance gates, you will apparently recognize, when you have exited the tangle of alleys. So it´s absolutely worthwhile to take some time to explore the area, to have a look inside the various galleries and studios and have a drink or snack in one of the tiny restaurants.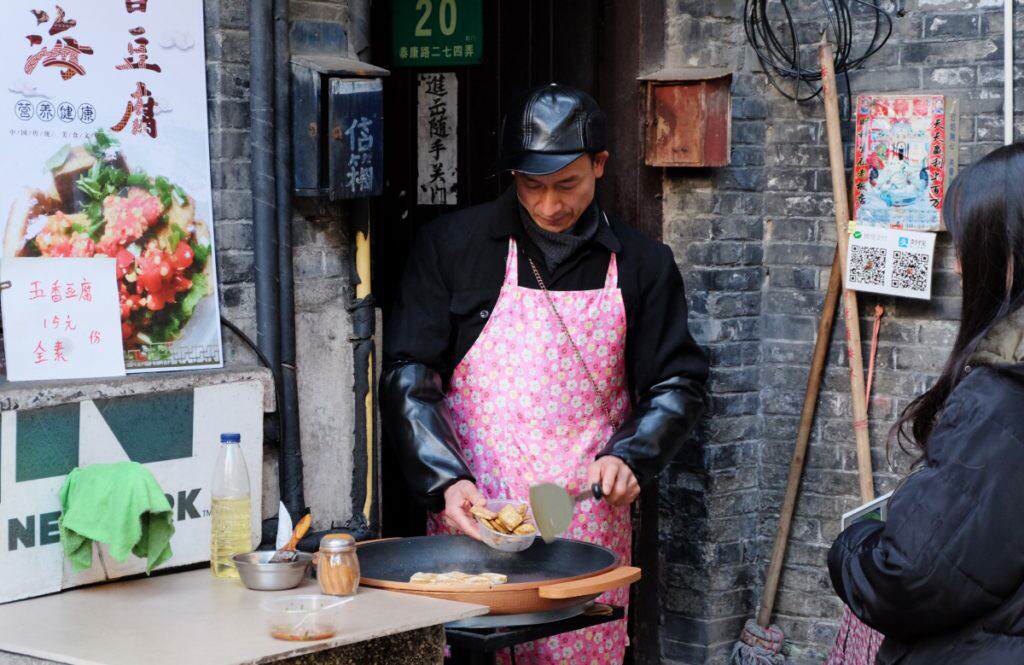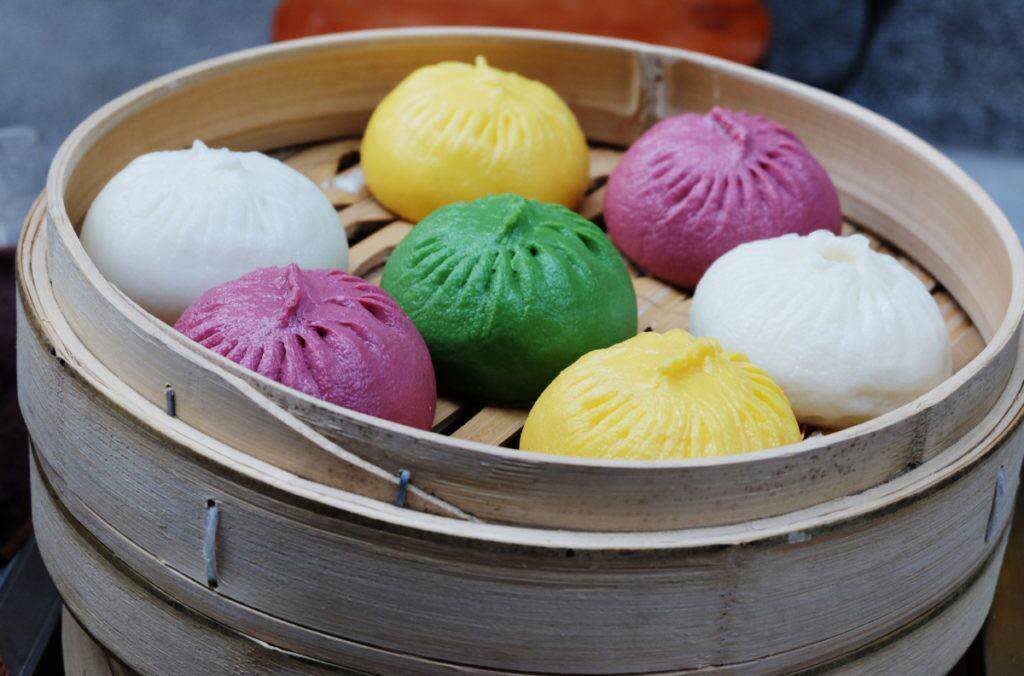 Entstanden ist das Künstlerviertel übrigens im Gegensatz zu planmäßig umkonstruierten alten Shikumen-Siedlungen wie z.B. Xintiandi, ganz unbeabsichtigt: Ursprünglich sollte diese Shikumen-Siedlung bereits 1998 abgerissen werden. Dieses Schicksal wurde mittlerweile ja leider so mancher alten Shikumen-Siedlungen zuteil. Viele der in den Straßenzügen des Former French Concession heute noch anzufindenden alten Wohnkomplexe mussten in weiten Teilen von Shanghai bereits großen Hochhauskomplexen, Einkaufszentren oder Parks weichen.
Actually this creative quarter has emerged rather naturally – in contrast to other old Shikumen-settlements like for example Xintiandi, which where totally remodelled and artifially put in place. Originally this Shikumen was supposed to be torn down in 1998 already. A fate, that unfortunately quite a few other of these very common old settlements in Former French Concession had suffered from, because they had to make space for shopping malls, parks or even big high rising buildings.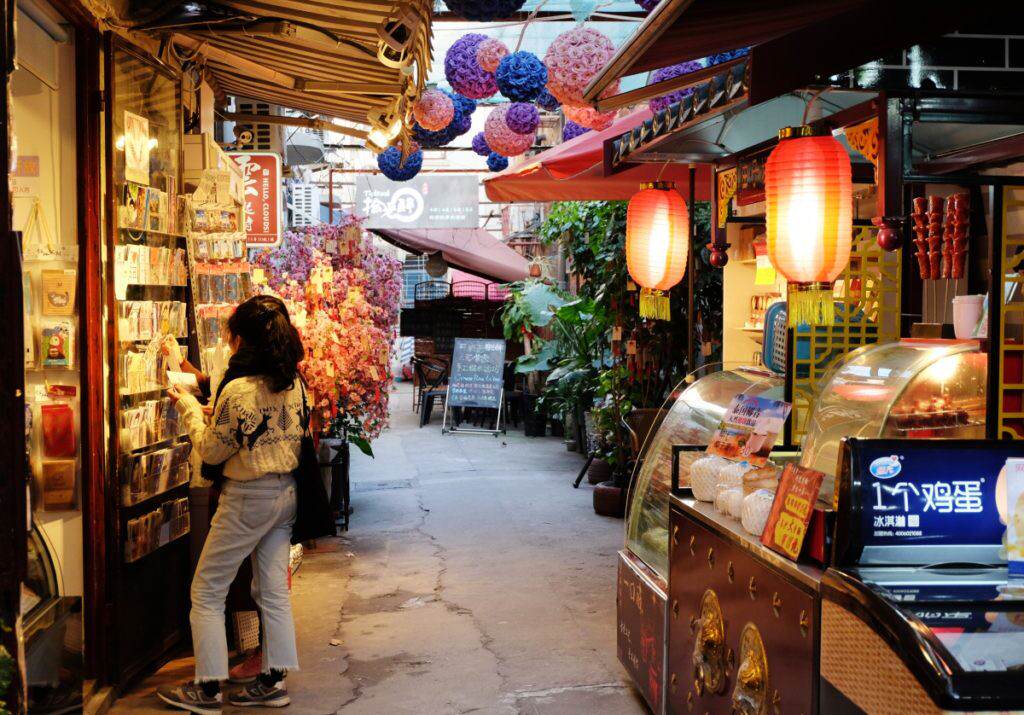 Die in Tianzifang ansässigen Künstler haben sich allerdings dafür stark gemacht, dass ihre Siedlung erhalten bleibt und Bewohner dazu motiviert, ihre Wohnräume für Geschäfte und Restaurants zu vermieten und so vor dem Abriss zu bewahren. Das Konzept ist aufgegangen: Die Behörden haben mitgespielt und immer mehr Künstler haben sich angesiedelt und ihre Werkstätten und Ateliers hier eingerichtet. Die Gasse 210 wurde 1999 dann in Anlehnung an den antiken chinesischen Maler Tian Zifang in Tianzifang benannt. Passend vor allem deshalb, weil das chinesische Zeichen "fang" sowohl für Werkstatt als auch für Gasse steht (Quelle: Reiseführer "Shanghai – Zeit für das Beste" aus dem Bruckmann-Verlag.) Ein gelungenes Beispiel also für den geglückten Erhalt traditioneller Shikumen-Siedlungen, leider nicht wirklich beispielhaft für viele andere. Deshalb aber umso mehr den Besuch wert!
The settled artists of Tianzifang strongly argued for the remaining of their neighbourhood. They motivated residents to rent out their living rooms as space for shops and restaurants and by that helped preventing from demolition. The concept did work out. The authorities made up their minds and more and more artists could open their working spaces and ateliers. In 1999 alley 210 was named after the antique Chinese painter Tian Zifang, which builds a perfect match for the area in even two ways: The Chinese symbol "fang" stands for both: studio and alley. (from the tour guide "Shanghai – Zeit für das Beste", Bruckmann.) So Tianzifang is a really good example for a lucky preservation of a traditional shikumen-settlement. Unfortunately its not exemplary for many more. Not only, but also because of that it´s definitely worth the visit!
Unweit von Tianzifang, nur ein paar hundert Meter die Shaanxi Lu entlang, stößt man in der Nähe der Jianguo Lu auf die alte Shikumen-Siedlung "Bugaoli". 1930 nach dem Vorbild des französischen Burgund entstanden, ist diese Siedlung auch heute noch sehr gut erhalten. Mit dem nötigen Respekt gegenüber den Anwohner ist es möglich etwas durch die Gassen zu schlendern und die Hinterhof-Architektur mit ihrem ganz speziellen Charme zu genießen.
Not far from Tianzifang, only some hundred metres further down Shaanxi Lu, close to Jianguo Lu you will find the old settlement "Cité Bourgogne". Built around 1930 based upon the model of French Burgundy, this housing area is still well preserved today. While paying respect to the residents´ privacy it´s possible to walk in and stroll around a bit enjoying the truly authentic back-lane architecture – and its unique charme.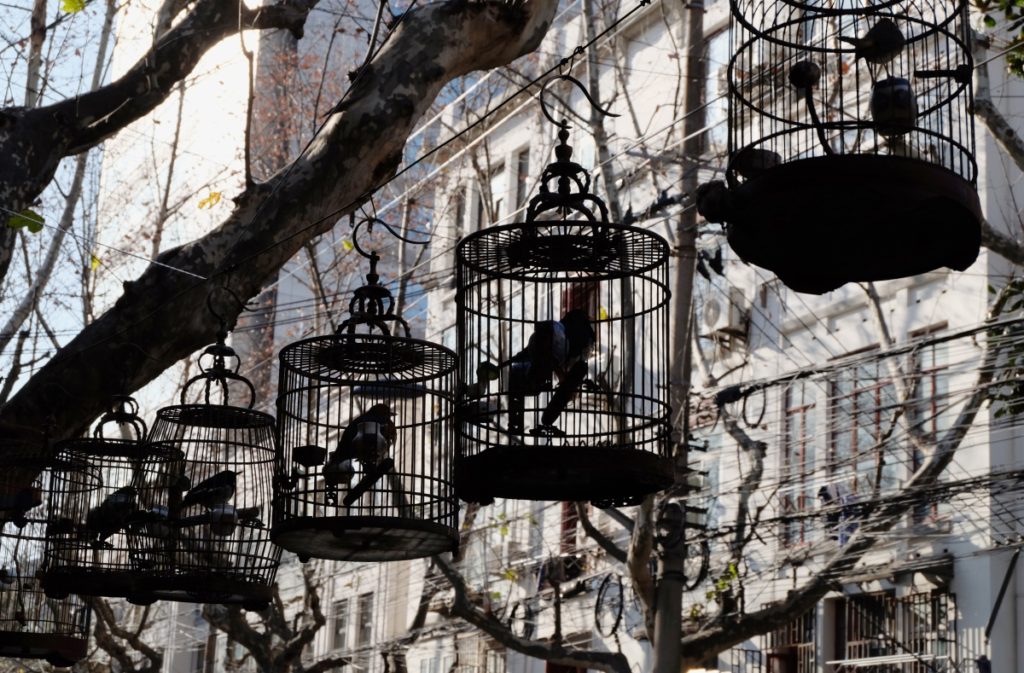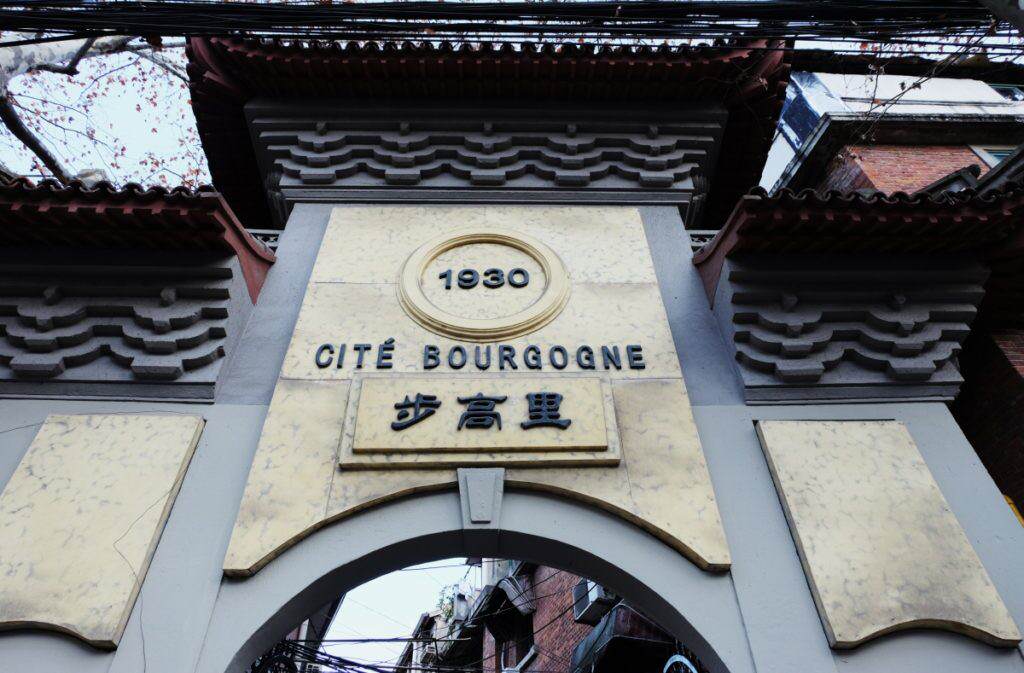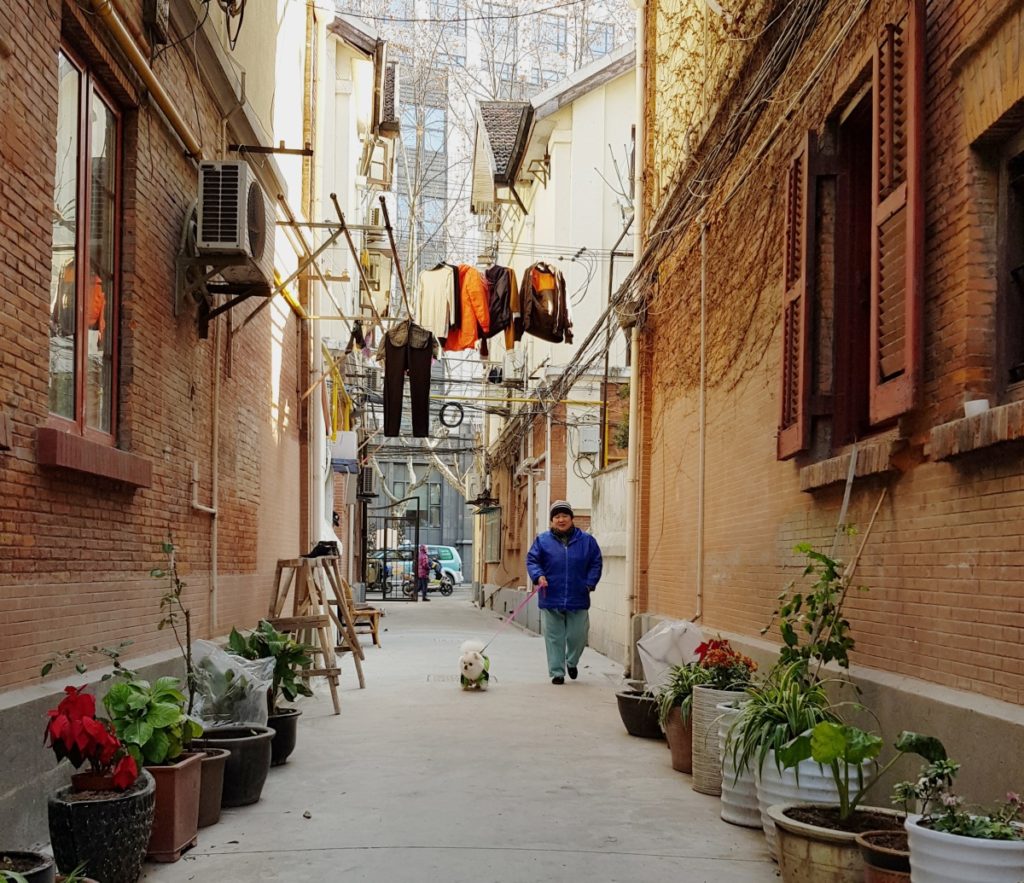 Rund um Tianzifang und der Metro-Station Dapuqiao laden zudem einige Geschäfte zum Bummeln ein. Außerdem versteckt sich hinter einem kleinen Eingangstor ein typischer chinesischer Lebensmittelmarkt, ein so genannter "wet market", auf dem man von frischem Obst und Gemüse, über Fleisch und Fisch bis hin zu Gewürzen alles findet, was man bzw. jeder Chinese zum Kochen benötigt. Nichts für empfindliche Nasen, aber gelungener Bestandteil eines authentischen Shanghai-Besuchs.
Just around the corner of Tianzifang and the metro station Dapuqiao some boutiques and a shopping mall offer everything you need. Furthermore a typical local food market is hiding in behind a small entrance gate. This so called ´wet market´ features literally everything from fresh fruits and vegetables to meat, fish and spices – just everything you need for cooking traditional Chinese style. Not recommended for the faint-hearted (or ´-nosed´) but for sure a mind-blowing part of any Shanghai-visit.