Hallo, ich bin Stefanie, und mein Reisepass ist meine große Leidenschaft. Unterwegs zu sein, ohne Ankommen zu müssen zaubert mir jedes Mal auf´s Neue ein Lächeln ins Gesicht, seitdem ich 2007 zum ersten Mal die Welt ganz auf eigene Faust erkundet habe. Seitdem habe ich fast 40 Länder bereist und ein Ende ist noch lange nicht in Sicht. Als "Reiseverrückte", die noch nie ernsthaft Heimweh verspürt, aber immer schon Fernweh hatte, liebe ich es meine Geschichten nieder zu schreiben und meine Eindrücke fotografisch festzuhalten. Somit habe ich es mir zur Mission gemacht meine Erlebnisse, individuellen Reisetipps und persönliche Einblicke zusammen mit ausdrucksstarken Fotos auf meinem Blog und Instagram Kanal (Deutsch & Englisch) mit Euch zu teilen.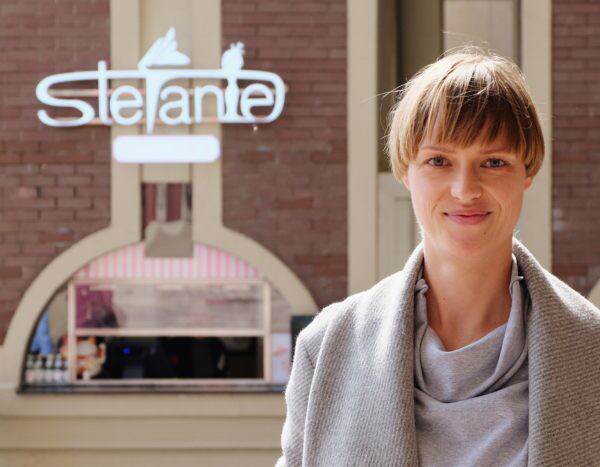 Hi, I am Stefanie, my passion is my passport and travelling makes me smile eversince I have started exploring the world for the first time on my own, back in 2007. Since then I have travelled almost 40 countries and counting. I think you can call me travel-obsessed, because I have never ever really felt homesick, but more often "suffered" from intense wanderlust. As I love exploring, writing and photography, my mission is to share my experiences, individual travel tips and personal insights combined with eye-catching pictures on my Blog and Instagram (German & English).
Als gebürtige Thüringerin mit geographischer Nähe zum schönen Frankenland liebe ich die Natur und Idylle. Aber genauso zieht es mich in die Ferne und die großen Metropolen dieser Welt. Nicht nur deshalb habe ich es genossen nach meinem Medienmanagement-Studium in Würzburg und Praktikum in Kapstadt (Südafrika) für sechs Jahre Frankfurt am Main mein zu Hause zu nennen, als Online-Redakteurin und PR Managerin bei einem großen deutschen Tourismuskonzern zu arbeiten und vom größten deutschen Luftfahrtdrehkreuz aus die Welt zu bereisen. 2015 hat es mich privat und beruflich wieder ins schöne Frankenland (Nürnberg) verschlagen, bevor ich Anfang 2018 meinen Lebens- und Reisemittelpunkt in die chinesische Metropole Shanghai verlagert habe. Für mehr Details über meine mehr als achtjährige Berufserfahrung als PR- und Social Media Managerin in der Reiseindustrie sowie Messe- und Veranstaltungsbranche lohnt ein Besuch meines Xing & LinkedIn-Profils.
Born in Thuringia (Germany), literally on the boarderline to Franconia, I am a naturekid, enjoying idyllic sceneries. But at the same time I even more so feel the constant urge to be carried away into far away countries and the big metropolises of our world. That´s also one of the reasons why I enjoyed it very much to call Frankfurt / Main my home for six years, working as a Online Editor and PR Manager for one of the biggest German tour operators and travel the world from Germany´s largest aviation turnstile, after I had finished my studies of Media Management in Würzburg and had spent time in Cape Town (South Africa) for an internship. In 2015 I moved back to Franconia (Nuremberg) for private and professional purposes, before shifting my life and travel hub to Asia – into the buzzling Chinese metropolis Shanghai to be precise, where I´m currently living and exploring together with my hubbie. For more details about my +8 years of professional experience as a PR and Social Media Manager in the tourism industry and B2B tradefair branch, just hop over to my LinkedIn-profile.
Wie alles begann / How it all began
Meine Leidenschaft für das Reisen habe ich nicht erst entdeckt, als ich beruflich die Gelegenheit hatte meinen gewohnte Komfortzone zu verlassen. Reisen, am liebsten individuell, mit Rucksack und Kamera bepackt, hat mich schon immer fasziniert. Und so habe ich mich eines Tages aufgemacht die Welt zu entdecken, die ich vorher nur aus Büchern und Bildbänden kannte. Seither bin ich fasziniert davon, fremde Kulturen und Lebensweisen kennen zu lernen, Unbekanntes auszuprobieren und dabei stets über mich selbst hinauszuwachsen.
My passion for travelling I discovered long before I even had the opportunity to leave my comfort zone for the job. Travelling, preferably individual-style, only equiped with backpack and camera, has always fascinated me. So once I just left to explore the world, which back then I only knew from and admired out of (picture) books. Since that moment I am driven by getting to know foreign cultures and ways of living, trying out the unknown and growing beyond myself.
Meine erste große Reise, die ich alleine angetreten habe, führte mich 2007 für ein Praktikum nach Südafrika, genauer gesagt nach Kapstadt. Ich war 21 und hungrig nach Ferne, Freiheit und etwas Außergewöhnlichem – was ich in Kapstadt definitiv finden sollte: Die ersten Monate ging ich im südafrikanischen Parlament ein und aus. Im weiteren Verlauf war ich für Dokumentar-Drehs in den Townships von Kapstadt unterwegs, bin dort den Ärmsten der Armen begegnet und habe lokale Wahlkampagnen begleitet. Inwieweit mir das etwas für mein Studium Medienmanagement gebracht hat, kann ich nicht beziffern. Aber eins steht fest: Durch diese Reise habe ich gelernt, mein Leben und meine Ziele mit anderen Auge zu sehen. Ich habe gespürt, dass dies bestimmt nicht die erste und letzte Reise in die Ferne für mich war.
My first big transcontinental trip all by myself in 2007 took me to picturesque Cape Town, South Africa for an internship. I was only 21 years young and hungry for an escape, distance, freedom and something extraordinary – which I should definitely find in South Africa. For the first few months I went in-and-out the parliament on a daily basis. In the further course of my engagement I worked for a documentary-making agency and had the opportunity to enter the local townships, met the poorest of the poor and joined the campaign-team for local elections. I cannot really state how much it benefitted my studies of Media Management, but one thing is for sure: This journey helped me to see my own life with different eyes. I felt this was my first real journey – but definitely not my last to countries far far away.
Im Frühjahr/Sommer 2009 nach meinem Studium folgte ein viermonatiger Backpacker-Trip quer durch Mittelamerika. Meine Erlebnisse in Guatemala, Belize, Mexiko, Honduras, Nicaragua, und Panama habe ich bereits damals in meinem persönlichen Blog dokumentiert.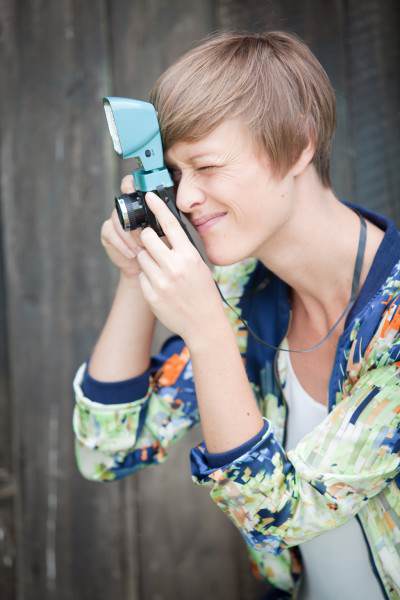 Post graduation in spring/summer 2009 I went on a four-month backpacking trip across Central America. My unique experiences while travelling countires like Guatemala, Belize, Mexico, Honduras, Nicaragua, and Panama I started documenting in a personal travel blog, basically for family and friends as an opportunity to follow me along my trip.
Nach dem Berufseinstieg verkürzten sich meine Reisen auf Wochenend-Trips oder eine Dauer von maximal 2 bis 3 Wochen am Stück, was sie nicht zwingend weniger interessant machten. 2013 habe ich schließlich Smile4Travel ins Leben gerufen, um hier meine Reiseerlebnisse festzuhalten und zu zeigen, dass jeder auch im Rahmen von "normalen Urlauben" die Welt entdecken und Besonderes erleben kann. Mittlerweile hat es mich wieder und diesmal langfristiger in die weite Welt verschlagen und lasse ich Euch nun aus China an meinem täglichen Leben hier sowie meinen Reisen im asiatischen Raum teilhaben.
Even if my disposable time for vacations decreased after entering worklife to 2-3 weeks periods and weekend-trips of course, this couldnt hold me back from travelling. In 2013 I estbablished Smile4Travel, first-and-foremost to share my travel experiences and to proof that also with only a few weeks of time at your hands everyone can explore the world and discover its beauty. In the meantime my homebase moved to Asia, a location far away from home obviously and on Smile4Travel I will continue to make you a part of my daily discoveries, challenges and travel experiences in and around Shanghai and China.