Auf meinem Reiseblog Smile4Travel möchte ich meine Reiseerlebnisse mit euch teilen, von meinen Erfahrungen berichten, euch Reisetipps geben und euch vor allem inspirieren. Deshalb lebt der Blog nicht ausschließlich von den Reisegeschichten (Travel Stories). Fotos spielen auf Smile4Travel.de eine mindestens genauso große Rolle. Unter Destinations findet ihr im Menü nach Reiseländern sortiert sowohl Reisegeschichten als auch Fotogalerien, sowie desweiteren in folgende Kategorien unterteilt die Bereiche: Abenteuer (Adventure) – Inselträume (Island Dreams) – Natur & Outdoor (Nature & Outdoors) – Roadtrips – Städtereisen (City Exploration) – Ungewöhnlich Übernachten (Sleep Extraordinary).
On my travelblog Smile4Travel I want to share my travel experiences, provide travel tips and most importantly: get you inspired! That´s why besides the Travel Stories as such, photos play as much a leading role as the editorial-parts do. You will find both in the menu under Destinations and sorted by the categories Adventure, Island Dreams – Nature & Outdoors – Roadtrips – City Exploration – Sleep Extraordinary.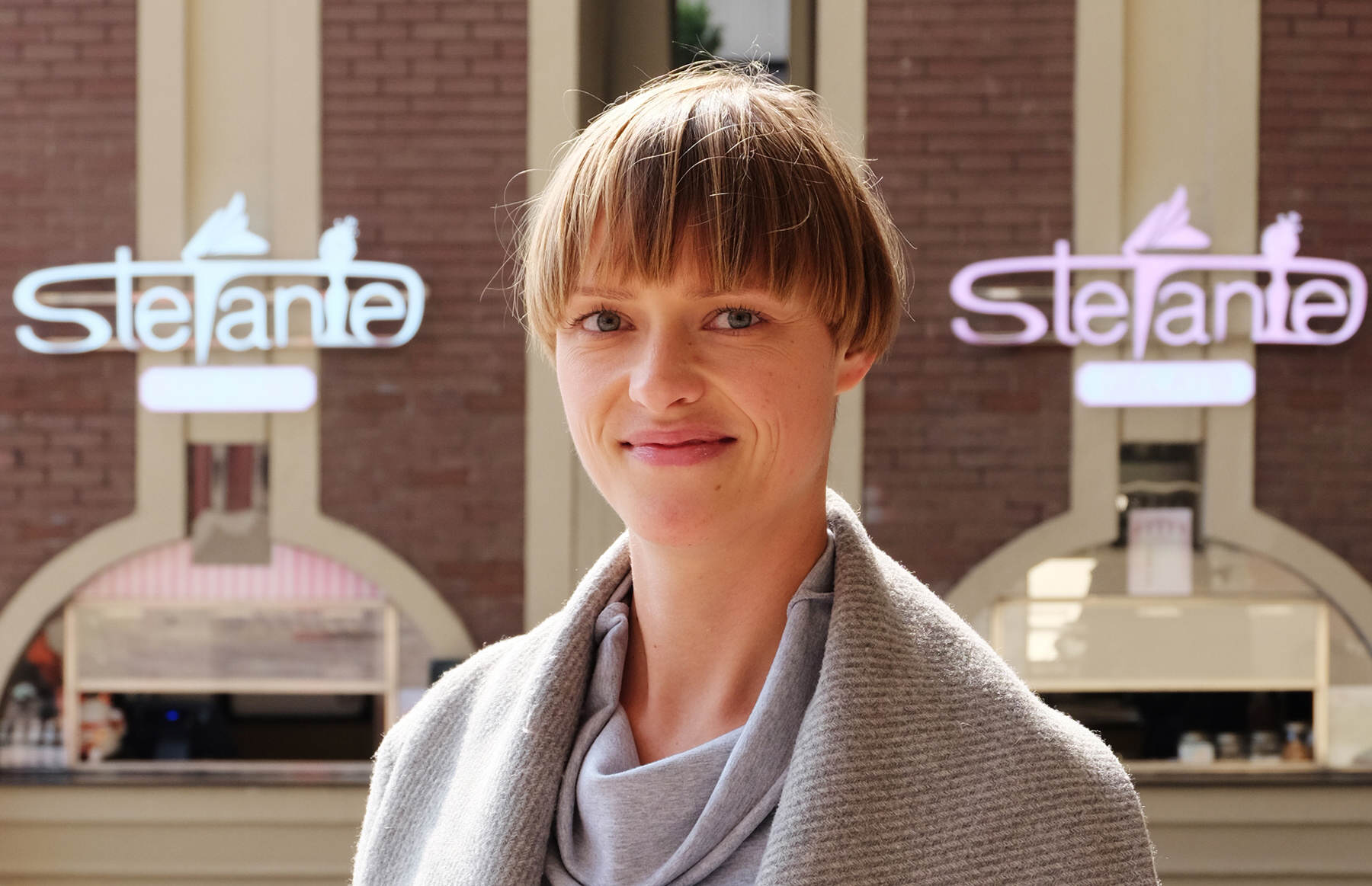 In meinen Reisedokumentationen, die manchmal in mehrere Folgen aufgeteilt sind (z.B. Besteigung Kilimandscharo, Inselhopping Kykladen, Mit dem Rucksack durch Indonesien), findet ihr Routen-Beschreibungen, die wichtige Tipps für das jeweilige Reiseland aufzeigen und die Route visualisieren. So könnt ihr die Dauer und Stopps der Reise nachvollziehen oder bekommt hilfreiche Tipps zu Übernachtungen und Restaurants (z.B. Japan, Sri Lanka). In den Städtetrips sind meine persönlichen Highlights für euch aufbereitet, sowie das Format "Things to do in…". Das können zum Beispiel besondere Restaurants, schöne Plätze, bunte Märkte, versteckte Ecken oder Must-See Hinweise sein, die ihr in der jeweiligen Stadt einfach nicht verpassen solltet.
Besides travel documentaries, which sometimes can be split in several chapters (e.g. Climbing Mt. Kilimanjaro, Island Hopping Cyclades, Backpacking Indonesia), you will find route descriptions, showing you important hints and visualize the route. I want to provide you with a better understanding of duration and the different stops, in order to make up your mind about the respective tours. You will also find recommendations for hotels or guesthouses, as well as for restaurants (eg. Japan / Sri Lanka). In City Exploration you can re-live my personal highlights and familiar yourself with the "Things to do in…", which can be truly special restaurants, stunning locations, colourful markets, hidden corners or absolute Must-Sees.

Die Reiseziele sind oft fern und exotisch und haben mich in den vergangenen Jahren vor allem nach Afrika und Asien geführt. Doch auch Europa mit seinen Küsten, Inseln und Metropolen spielt auf Smile4Travel eine wichtige Rolle. Denn oft liegen die schönsten Orte direkt vor der eigenen Haustür und bedürfen keiner langen Anreise bis ans andere Ende der Welt, was meine Tour durch 14 Fränkische Städte eindrucksvoll beweist.
My travel destinations often are far away and exotic. During the past few years I frequently visited Africa and Asia. But also Europe with its coastlines, islands and metroplolis plays an important role on Smile4Travel. Because so often the most beautiful places can easily be found just around the corner of your own front-door, without travelling to the end of the world and back again. Simply keep your eyes open to not miss what´s unfolding right in front of you – like I did in the summer months of 2017 when visiting 14 Franconian cities.

Meine Wanderlust blitzt im Blog ebenfalls immer wieder auf. Ob Wandertouren durch die Fränkische Schweiz, Radeln über belgische Wiesen und Felder, Angeln in norwegischen Fjorden oder Tauchen in tieferen Gewässern: Tipps zum Wandern und Natur genießen findet ihr in der Kategorie Natur & Outdoor.
My passion for the Outdoors is another red thread running allover Smile4Travel. Whether it´s hiking tours in the Franconian Switzerland, biking through meadows and fields of Belgium, fishing in the fjords of Norway, or scuba-diving in tropical oceans: Click on Nature & Outdoors to read my about my encounters with and in Mother Nature.
Ungewöhnlich Übernachten: Ob auf einem fürstlichen Schloss, in einem komfortablen Schäferwagen, oder auf einem schaukelnden Hausboot – von schlicht bis luxuriös, gibt es nichts das es nicht gibt: Diese Serie dokumentiert all diejenigen Unterkünfte, die aus der Reihe tanzen und wird kontinuierlich erweitert.
Sleep Extraordinary: From feudal castles to comfortable shepherd ventures, or rocking houseboats – just basic or truly luxury: This series is dedicated to extraordinary overnight stays I came across during my travels and is extended on a a regular basis.
Die TOP10 meiner bisherigen Reise-Abenteuer (German only so far):
Größtes Abenteuer: In 6 Tagen zu Fuß auf den knapp 6.000 Meter hohen Kilimandscharo
Kulturelles Länder-Highlight, weil es in jeglicher Hinsicht außergewöhnlich anders ist: Japan
Tierisch(ste) Erlebnisse: Die Safaris in Tansania & Die Orang Utans von Kalimantan (Borneo)
Ängste überwinden: Beim Paragliding an/über der Türkischen Ägäis
Meine Insel-Lieblinge: Sri Lanka – Sansibar –Kuba – Kapverden
Europäische Schönheiten: Inselhopping Kykladen
Bezauberndste Städte: Brügge/Gent, Rom, Dresden
Die schönsten Wüsten-Momente: Mit dem 4×4 durch den Oman
Meine erste Kreuzfahrt: Mit AIDAperla auf der Nordsee
Meine neuesten Reiseabenteuer Fernost: Smile4TravelinChina 
Auf den Punkt gebracht:
Was erwartet Euch im Blog und auf meinen Social Media Kanälen?
Auf Smile4Travel.de: Ausführliche Reiseberichte und umfassende Fotogalerien
Über meine Facebook-Seite bleibt ihr stets informiert, wenn es im Blog neue Travel Stories oder Fotos zu finden gibt.
Alltägliche Fundstücke und Schnappschüsse von unterwegs halte ich fast täglich auf Instagram fest.
Auch auf Twitter , Google+ und Youtube bin ich mit Smile4Travel zu finden, wenn auch nicht so aktiv wie auf meinen anderen Kanälen.
Außerdem könnt ihr mir auf BlogLovin und Flipboard folgen.
Ich freue mich natürlich über jeden Kommentar, Kritik und Empfehlungen, sowie eure eigenen Erlebnisse und Fragen. Wenn euch Smile4Travel und die Inhalte gefallen, erwähnt und teilt gerne, oder kontaktiert mich bzgl. einer möglicher Zusammenarbeit.
In short: What to expect on the Blog and on my Social Media Channels?
On Smile4Travel.de: Detailed Travel Stories and eye-catching, inspiring photo galleries
Follow my Facebook-Page to stay up-to-date about the latest articles, pictures, travel plans and trips.
Go to my Instagram to not miss any of my snapshots from travels and daily discoveries.
Find me also on Twitter , Google+ and YouTube, even if not used as actively as the other channels.
Not to forget, follow me on BlogLovin and Flipboard.
I am always keen on your comments, feedback and recommendations and like to read about your very own experiences or answer your questions.
If you like Smile4Travel and its content, feel free to mention and share it or even reach out to work with me.