This post is also available in: Deutsch (German)
It´s December, cold and damp weather, short days and long nights define the annual rhythm. Desire for warming sunrays, fine sand underneath my toes and shady palmtrees comes up in me – the thought of Southeast Asia with its beautiful beaches arises. Thailand comes into my head – a travel destination, which we´ve neglected so far, even if Thailand seems to fulfill everyone´s dreams: from backbackers to luxury travelers, adventurers or beach lovers. But somehow Thailand has never made it to the top of our bucketlist. It seems nearly every friend and traveler has been there already and feels excited about the country. But are there still hidden gems, or does tourism already dominate the country? Especially now, in December, Thailand´s peak season. The first research for accomodation seems to confirm: Nearly impossible to find a quiet spot. But the idea of discovering Thailand stays on my mind. Thailand is well known for its beautiful beaches and a great dive destination. Phuket can be reached by direct flight from Shanghai and so does the cultural mekka Chiang Mai in the country´s North. So why not treat yourself? Diving around the Similan Islands has for long been on my mind and the countless temples and mountains around Chiang Mai as well. So there would only be a getaway missing in between, a small idyll, where we can avoid the mass tourism around Phuket. Can this work, especially during the peak season between December and February? Thailand is good for surprises. This I´ve learned after an amazingly relaxing Yoga retreat on the party island Koh Phanghan last year. So let´s start researching!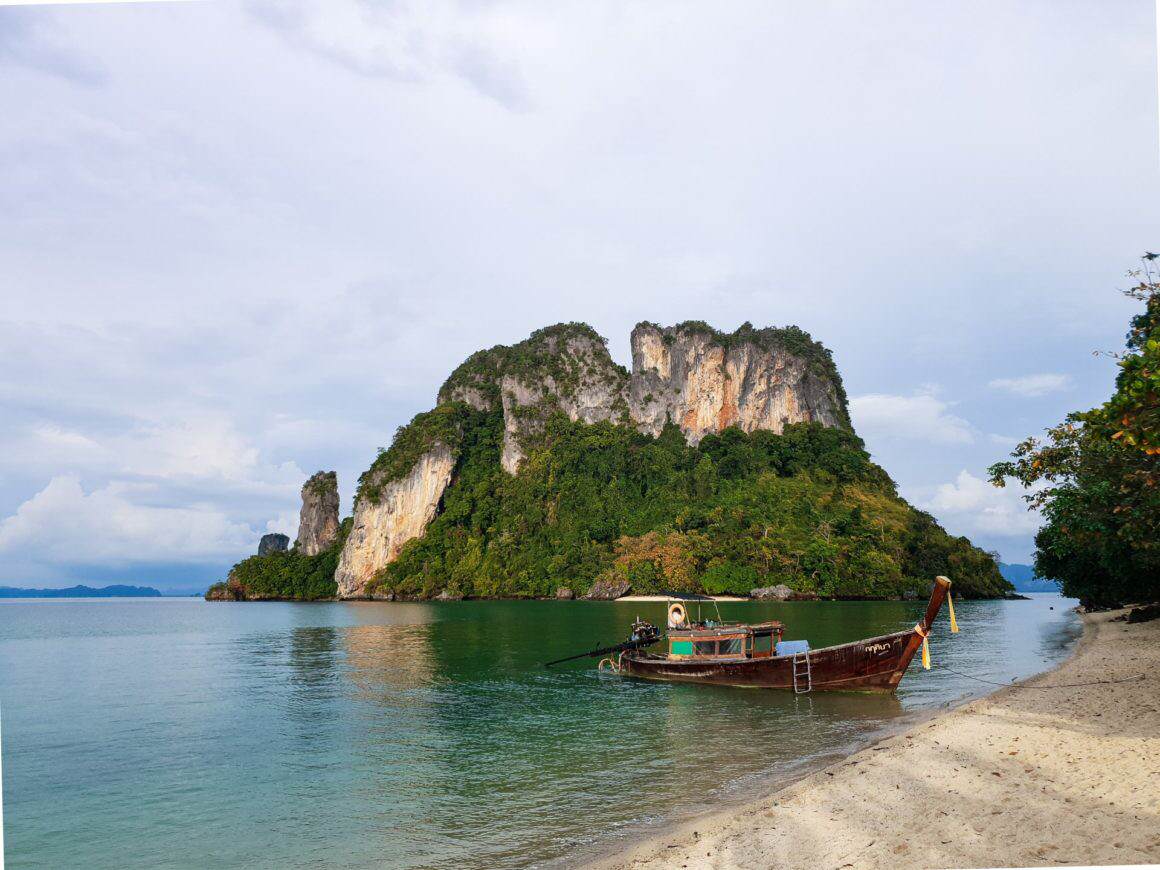 I come across Koh Yao Noi and Koh Yao Yai. Two islands, I havent´t heard of before, even if they are located in the middle of the Ao Phang-Nga Marine Nationalpark, just between Phuket and Krabi. The Phang Nga Bay with its spectacular limestones rising up from crystal clear waters, would also be a destination worth travelling. But besides the impressive scenery also pictures of the overcrowded "James Bond Island" and countless tourists arriving by speedboats come into my mind. This is not the Thailand I want to experience, even knowing it´s the sad reality nowadays. So I dive a little deeper into my reasearch of Koh Yao Noi and Koh Yao Yai. And the longer I spent reading about these two islands, the clearer it gets: The Koh Yao islands surprisingly don´t seem te be as popular, even if both can be reached nice and easy from Phuket and Krabi. And both islands promise to offer great views of the Ao Phang Nga Nationalpark, as they are actually part of it.
If you are looking for the most beautiful white-sanded beaches, maybe Koh Yao Noi and Koh Yao Yai are not the islands you are looking for. And maybe this is the reason, why they aren´t as polular as Koh Phi Phi, Koh Lanta or Krabi. The tides dominate the island life as well. So it is normal that the water stays away from the beach for half the day. Nothing travellers seeking for the ultimate beach holiday would be happy with. But therefore the beaches on Koh Yao Noi and Koh Yao Yai are wilder, more lonesome and unique.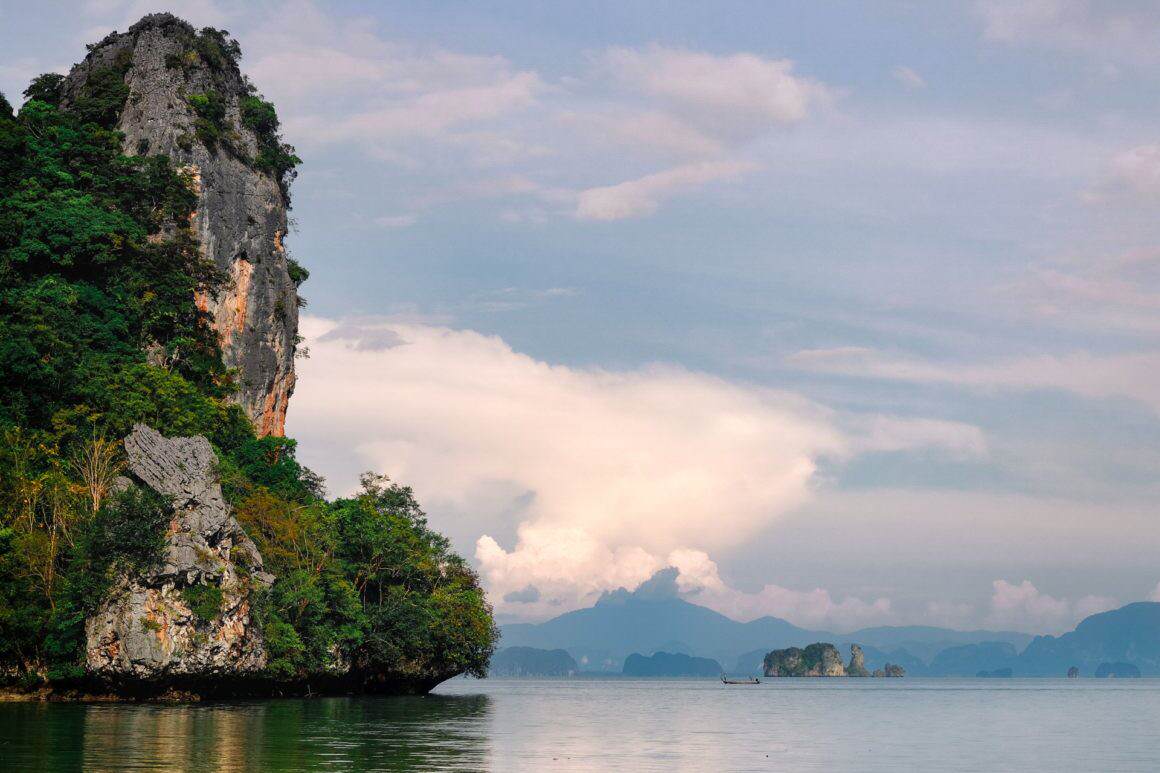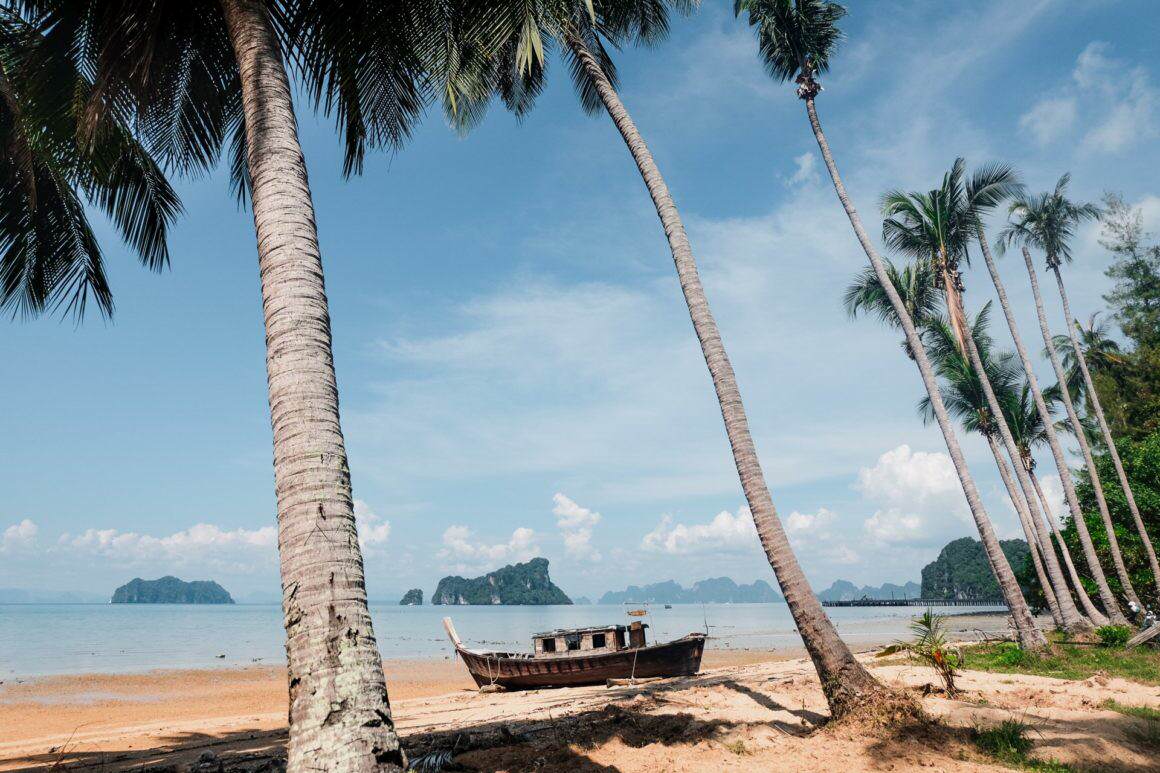 Furthermore Koh Yao Noi and Koh Yao Yai are predominantly muslim islands, which means the locals are not interested in mass tourism, instead trying to keep the island´s authentic vibe. The owner of our guesthouse once wispered to us, after we´ve been flying our drone along the beach: "But please don´t promote our island too much. We want to preserve its idyll!". Not a common statement of someone, whose life is dependant on tourism. But exactly this distinguishes the Koh Yao islands: Their tranquility and easiness, not seeking for the bigger, seems to be the key to the islanders contentedness.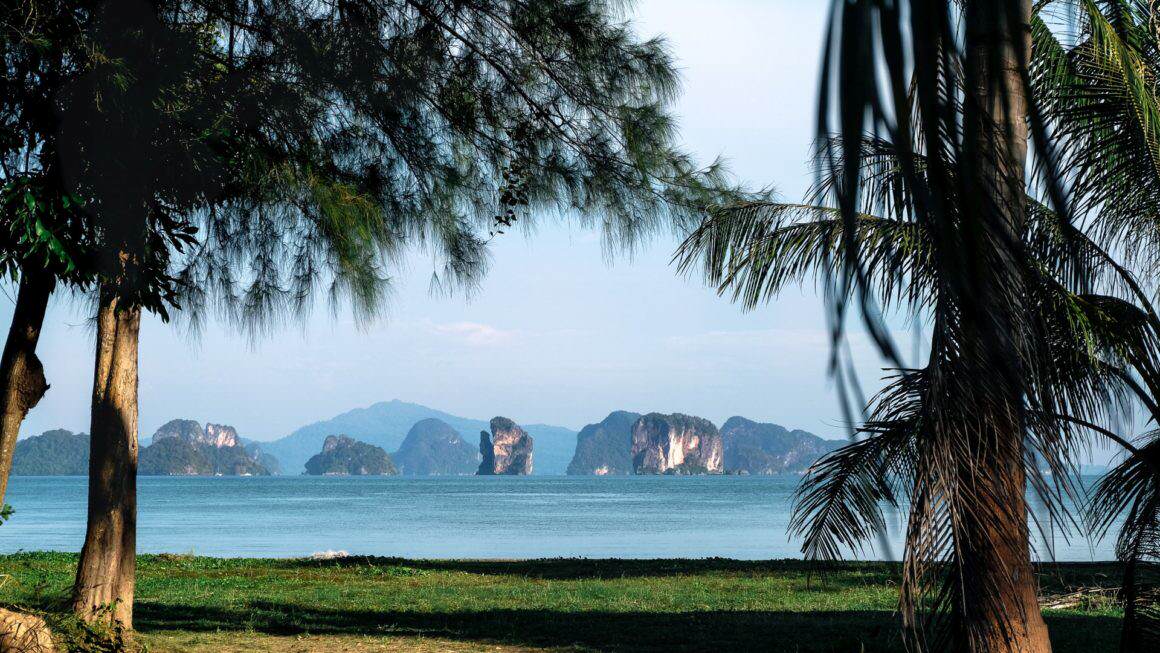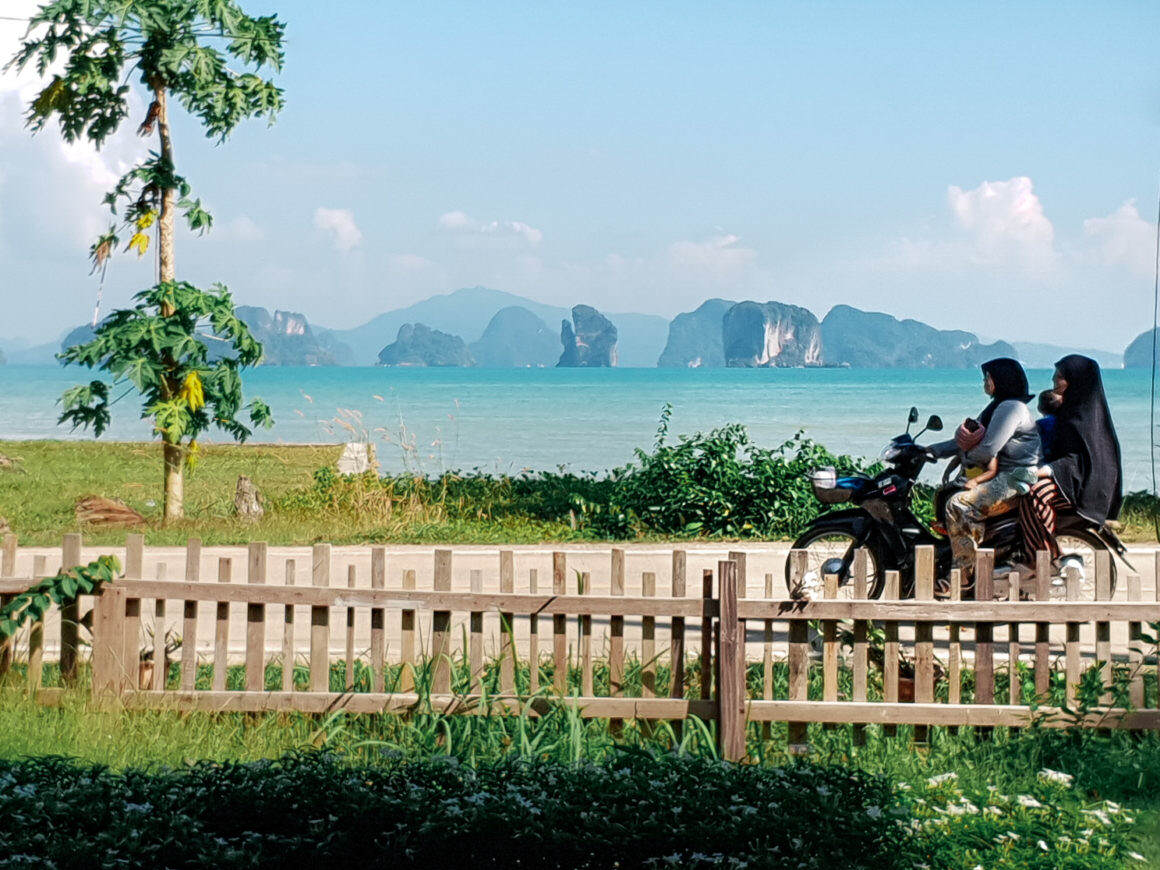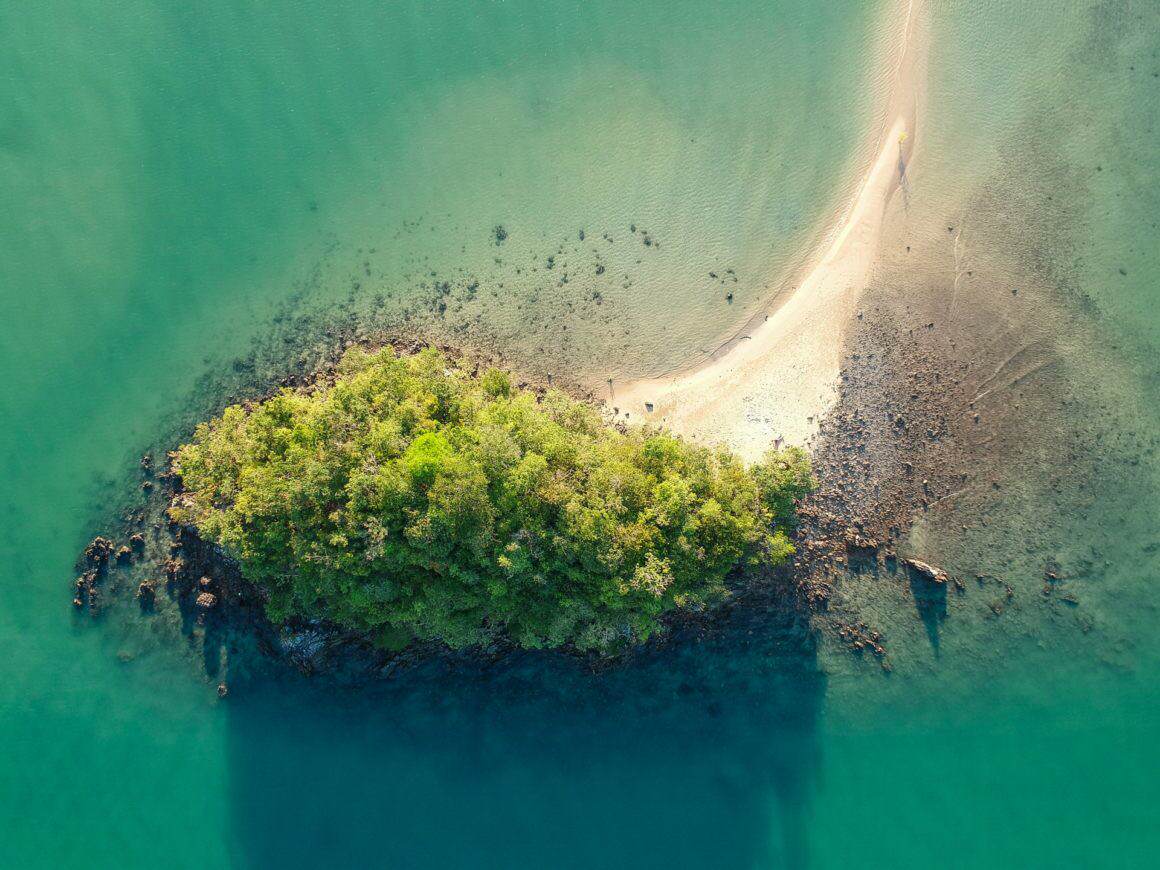 Things to do on Koh Yao Noi
Lie in a hammock and enjoy the view
Isn´t this exactly the reason of coming to a quiet Thai island, is it? Just lie in a hammock and relax, while soaking in the view of the surrounding limestone formations, which pop out of the ocean and mark the scenery of Phang Nga Bay.
Explore Koh Yao Noi and Yai by Scooter
Koh Yao Noi and Koh Yao Yai are both quite small islands, which can be circumnavigated by scooter in only a few hours. While most of the beaches are located on the East coast, for a breathtaking sunset you will of course need to drive to the West side. There are some really lovely bars, where you can enjoy the view, for example Coco Bello or the Rice Paddy Viewpoint Restaurant, which lies on a hill in the Southern part of the island, providing views to the East and West. Unfortunately Rice Paddy Viewpoint was closed the day we went there, but I´ve heard it´s not only worth the view…
 
There are several, but not too many roads guiding you along the coast and through the lush green hills. Just go with the flow and see,where it takes you. There is not much traffic on Koh Yao, so it´s really big fun to cruise around.
Between fisher boats & water Buffalos
Besides tourism the islanders of Koh Yao make their living from farming and fishing. You will feel and see this everywhere: Rice paddies and fields with grassing cows and (water) buffalos mark the island´s landscape as the coastline and piers are dominated by longtail- and fisher boats.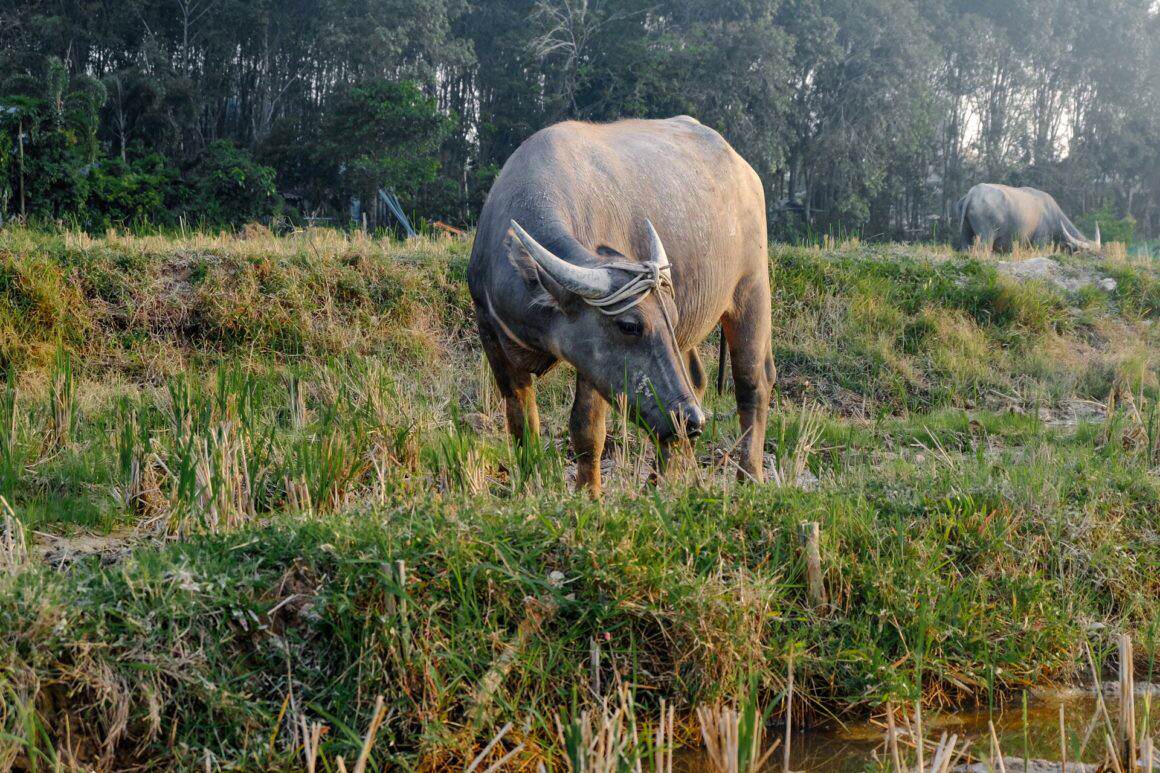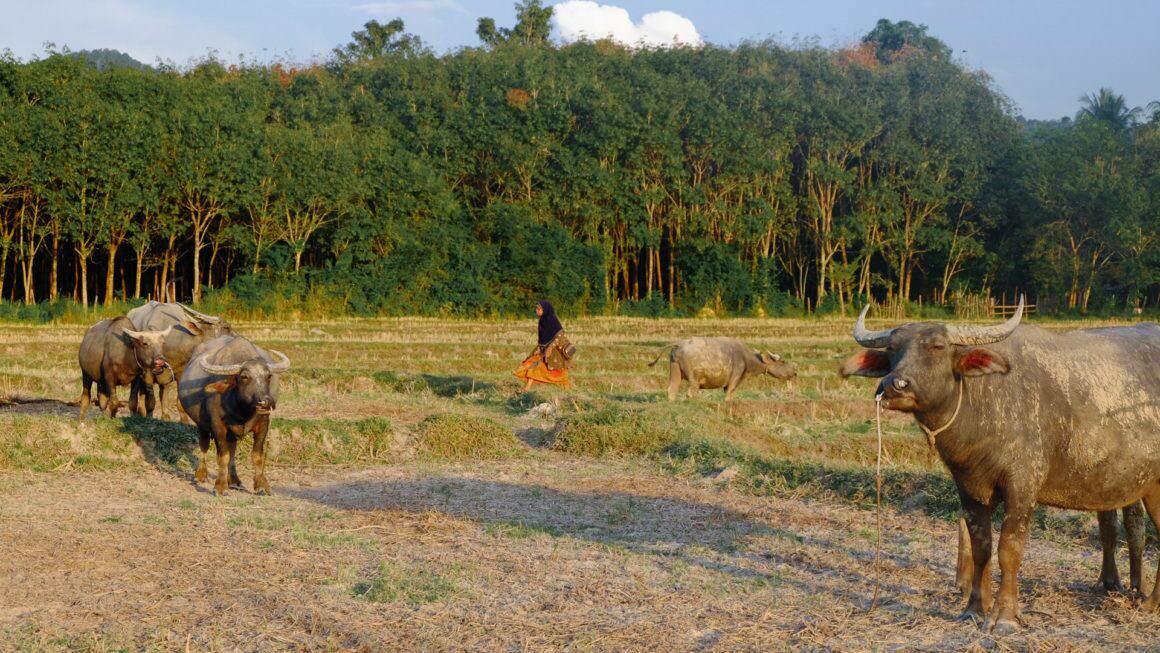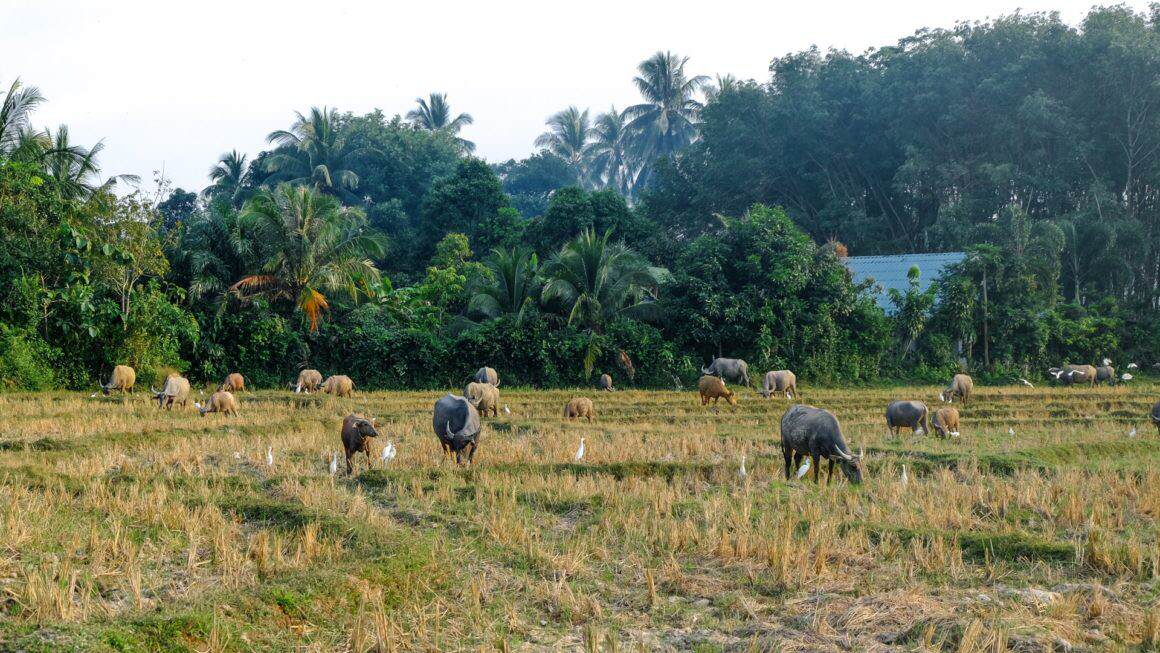 Koh Yao Noi or Koh Yao Yai?
Both islands have their charme and don´t differ too much from each other. Even if Koh Yao Noi is the smaller island of both ("Noi" in Thai language means ´small´, "yai" stands for ´big´) it´s the one with a little more touristic infrastructure. Means you will find more accomodation & restaurant options and ATMs on Koh Yao Noi. But therefore Koh Yao Yai is even more quiet and wild. Just the perfect spot, if you really wanna escape the hustle and bustle. It can happen that you will not see any oncoming traffic for a few kilometers, but instead a big lizzard crossing the road right in front of you out of a sudden. And then you have to be even more careful as it is left-hand traffic.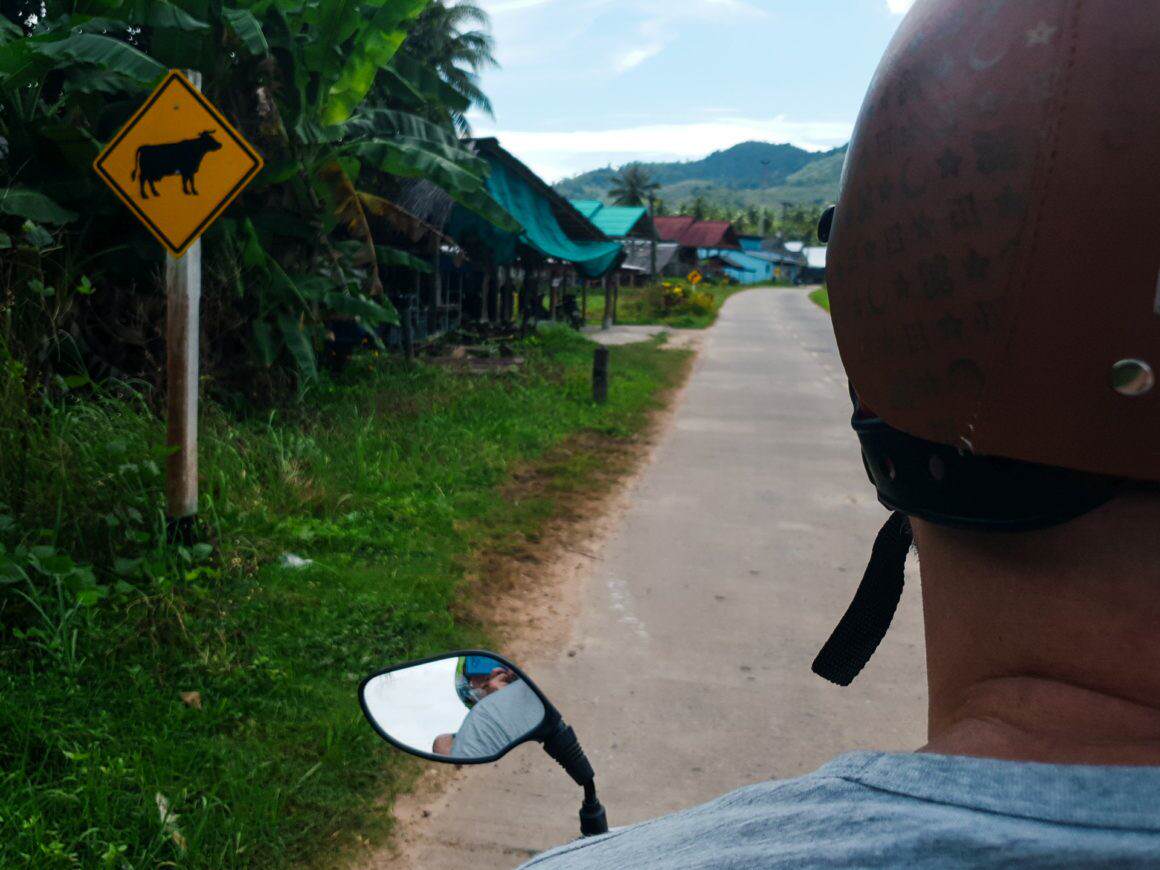 If you cannot decide for one of the islands, just go for both, even if it´s only for a day trip. You can easily take your scooter with you on a longtail boat. Longtail boats frequently commute between Manoh pier on Koh Yai Noi and the North coast on Koh Yao Yai.
After arriving there you shouldn´t miss the Laem Had beach, a sandbank, which marks the Northeastern tip of Koh Yao Yai and it almost looks like you could walk between both islands.
Koh Yao private island tour
The advantages of not driving up North to see islands like Panyee, James Bond Island or Maya Bay ("The Beach") and instead exploring the small islands closeby Koh Yao Noi are obvious:
The destination lies just in front of your doorstep and after only half an hour relaxed boat ride you find yourself in the first lagoon already.
While daytrips to the popular spots of Phang Nga Bay are tied to a fixed schedule, a tour around the small islands is much more flexible in terms of route and timing. Often it´s the local fishermen taking you around in their longtailboat and showing you their on-site paradise.
If you are not going on a group tour you will have the longtailboat all for yourselves. And even if the bays we headed for were not completely empty, I think there is nothing to complain about if on New Year´s Eve you have to share the sunset view from a small beach just with one more couple, right?


Thai Food and massages
You cannot "avoid" the delicious food on the Thai islands anyways, neither all the tiny massage salons, which offer foot-, traditional Thai- or full body oil-massages at unbeatable prices. But there is actually nothing better than enjoying fresh fruit juices, Pad Thai, Thai curry or fresh fish during the day and wrapping up the evening with a relaxing massage treatment, isn´t it? Welcome to Thailand!
Things to know about Koh Yao
How to get to Koh Yao Noi and Koh Yao Yai?
The Ko Yao islands can be reached from Phuket and Krabi by speedboat or longtail boat. There are actually many options as boats go nearly every hour. For travelling from Phuket to Koh Yao Noi you need to go to Phuket´s Bang Rong Pier. Koh Yao Yai can also be reached from a pier close to Phuket Town. The ride with the speedboat from Phuket takes around 30 minutes, with the longtail boat 1 hour. You cannot make reservations upfront, so just go to the pier, get your ticket and go. This actually also works during high season.
Hotels on Koh Yao Noi & Koh Yao Yai
Both islands offer some luxury resorts as well as more affordable guesthouses. Staying on Koh Yao for backbacker prices is not what you will get there, but therefore the islands are still remote. There are some great value middleclass accomodations. We stayed at Suntisook Resort on Koh Yao Noi, a family-owned resort with 9 wooden bungalows, a great breakfast buffet and delicious restaurant. You cannot order alcohol there as the family is muslim. But you can bring your own beer or wine, which you can buy in some small shops on the island.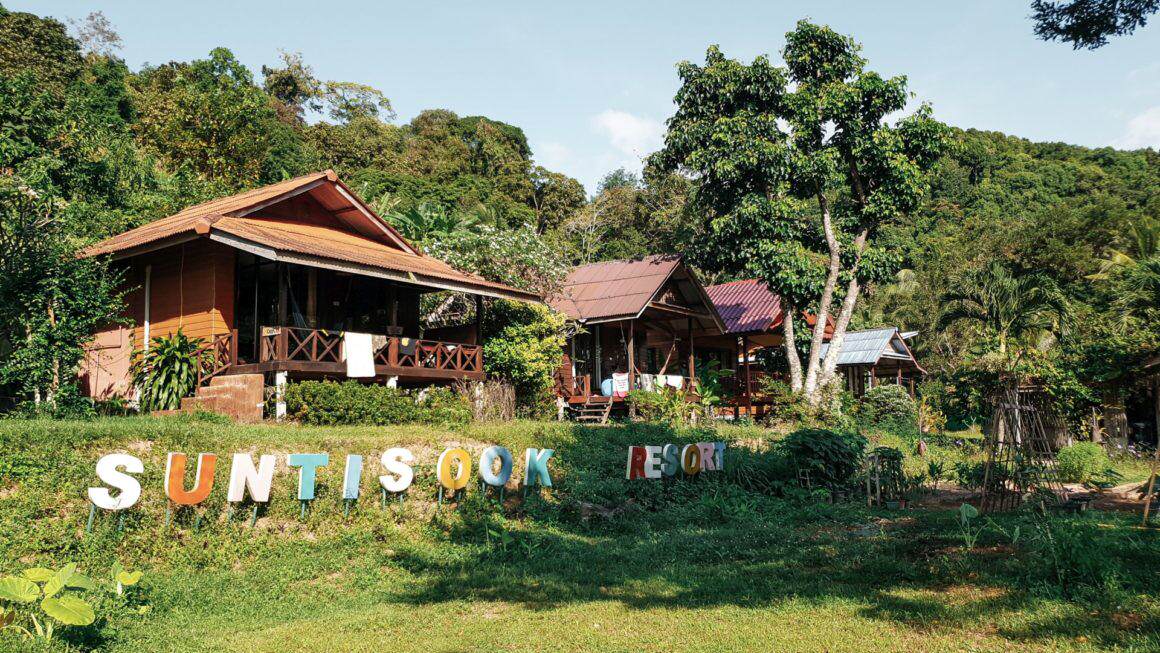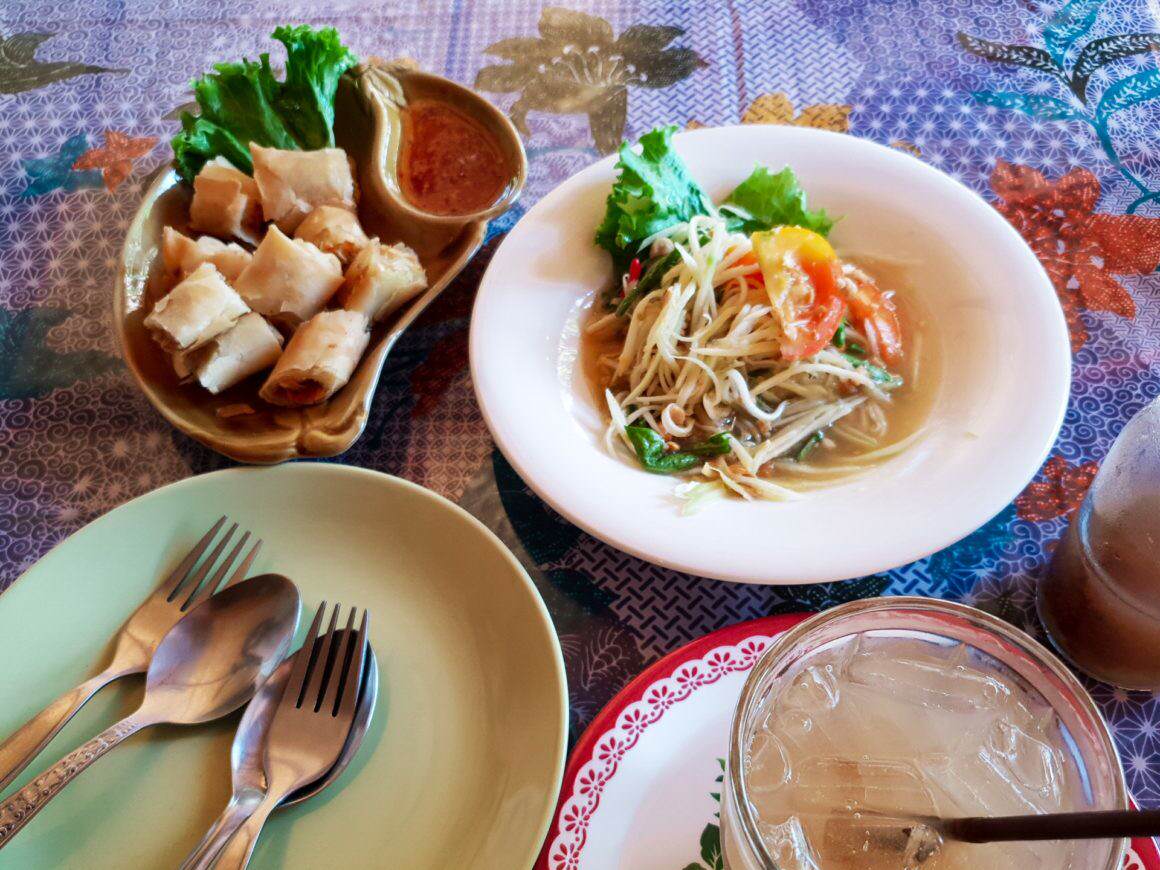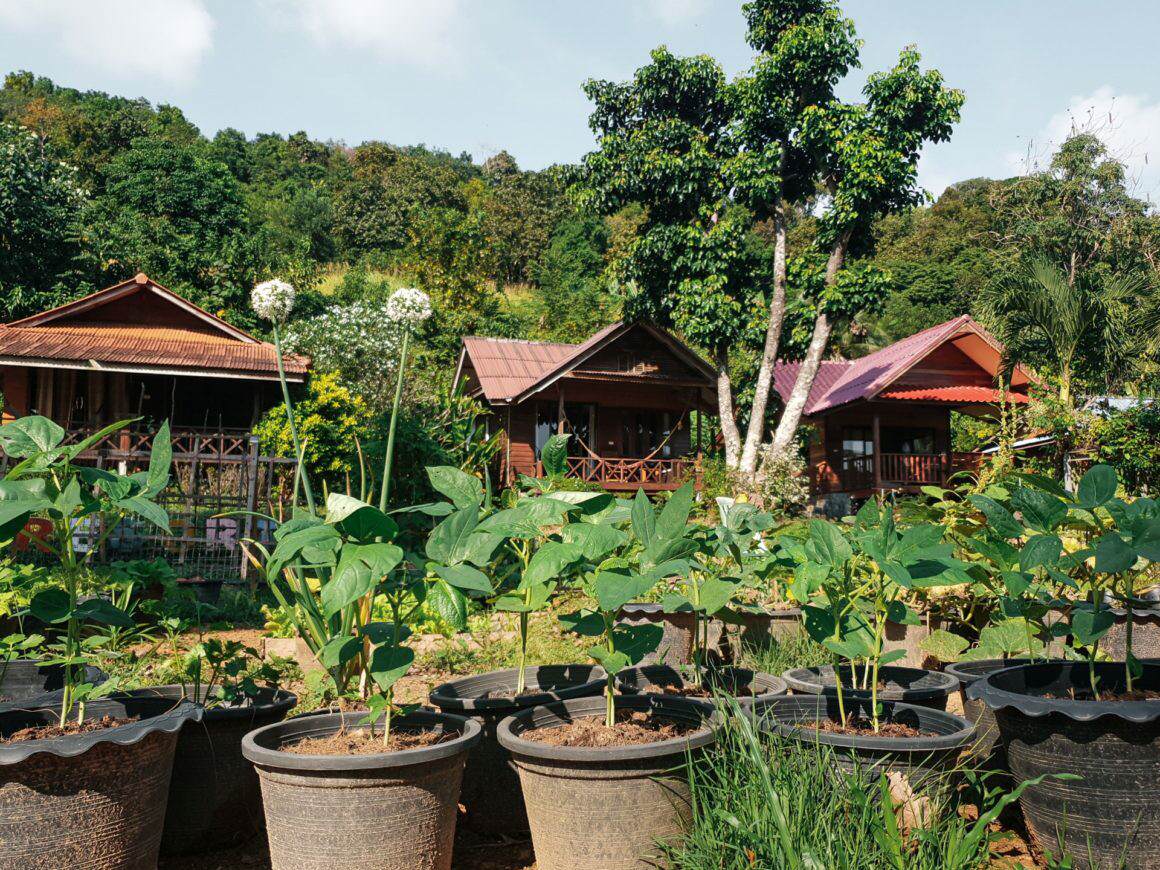 Weather: When is the best time to travel to Koh Yao Noi & Koh Yao Yai
The best time to travel to Koh Yao Noi and Koh Yao Yai is between the winter months of November to April. The peak season starts in December, as all over Thailand´s Westcoast and the Andaman Sea. Between May and October rain dominates the monsoon season. The tides also play a big role on Koh Yao. During low tide it can be difficult to find a place to swim in the ocean, so you need to be patient and wait until the water comes back to the beach. In the meantime you can cruise around with your scooter or enjoy extensive beach walks.
Koh Yao Noi and Koh Yao Yai are definitely two islands I would come back! If you are also keen on discovering the more tranquil parts of Phang Nga Bay, you can look around Nina´s Blog "Reisehappen". She also stayed on Koh Yao Noi and inspired me during my research. Julia from "Globusliebe" found her paradise on Koh Mak. (Both blogs only German, sorry!)
***
QUESTIONS & COMMENTS?
Have you ever been in Thailand? Leave me a comment! Do you like the article, or still have any suggestions or critics? I am happy to read what you are thiking! If you like my content, please feel free to share this article with your friends!
Are you curious now? In the category Thailand you can find further travel stories.
***
 – SMILE4TRAVEL NEWSLETTER –
Become part of the Smile4Travel Community – Follow my Facebook Page & Instagram and register for my Newsletter, so you don´t miss any Smile4Travel adventures! No Spam – I promise!
[mailpoet_form id="1″]