This post is also available in: Deutsch (German)
Dramatic rock formations and cliffs, offshore sea stacks and pocket beaches: Samuel H. Boardman Scenic Corridor is one of the most iconic sceneries I´ve ever seen and therefore definitely one of my highlights on our roadtrip along the Pacific Coast Highway 101 from Portland to San Francisco. The tiny State Park, named after the first Oregon State Parks director, stretches for only 12 miles / 19,3 km between Gold Beach and Brookings in Southern Oregon. But with the countless rocky islands, crashing waves and impressive coastal vistas Samuel H. Boardman marks the grand finale of Oregons wild coast, if you travel it from North to South.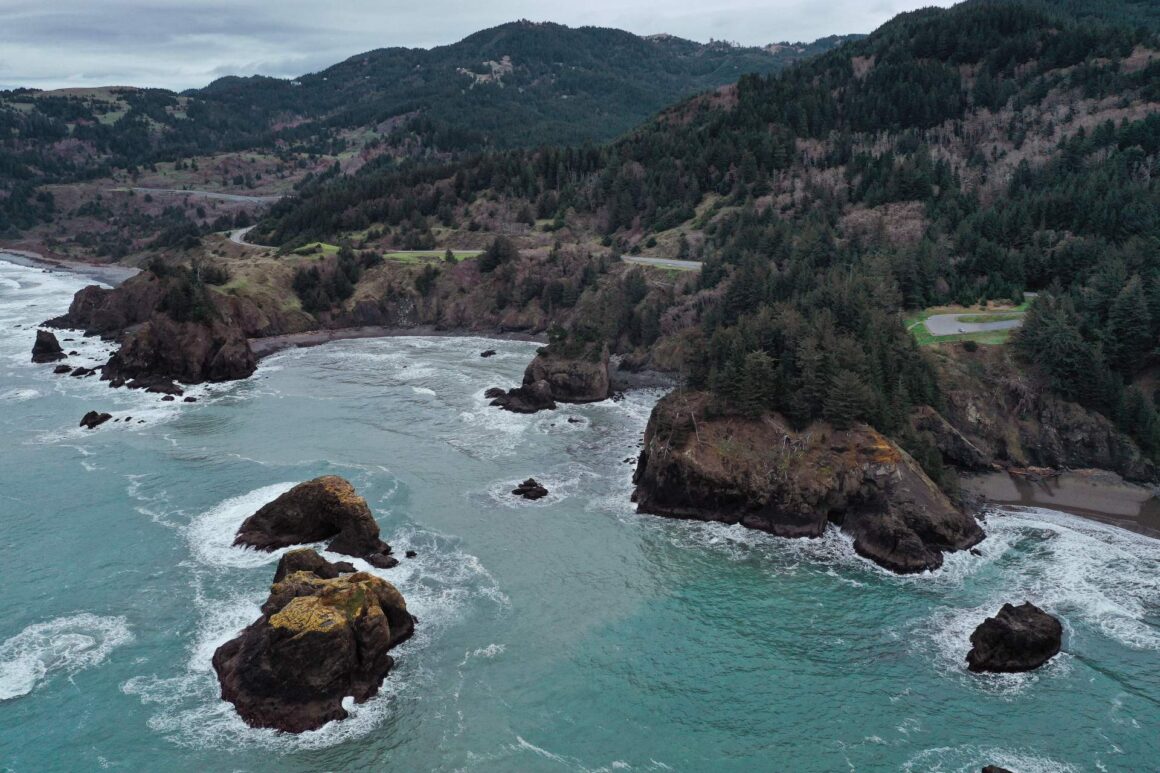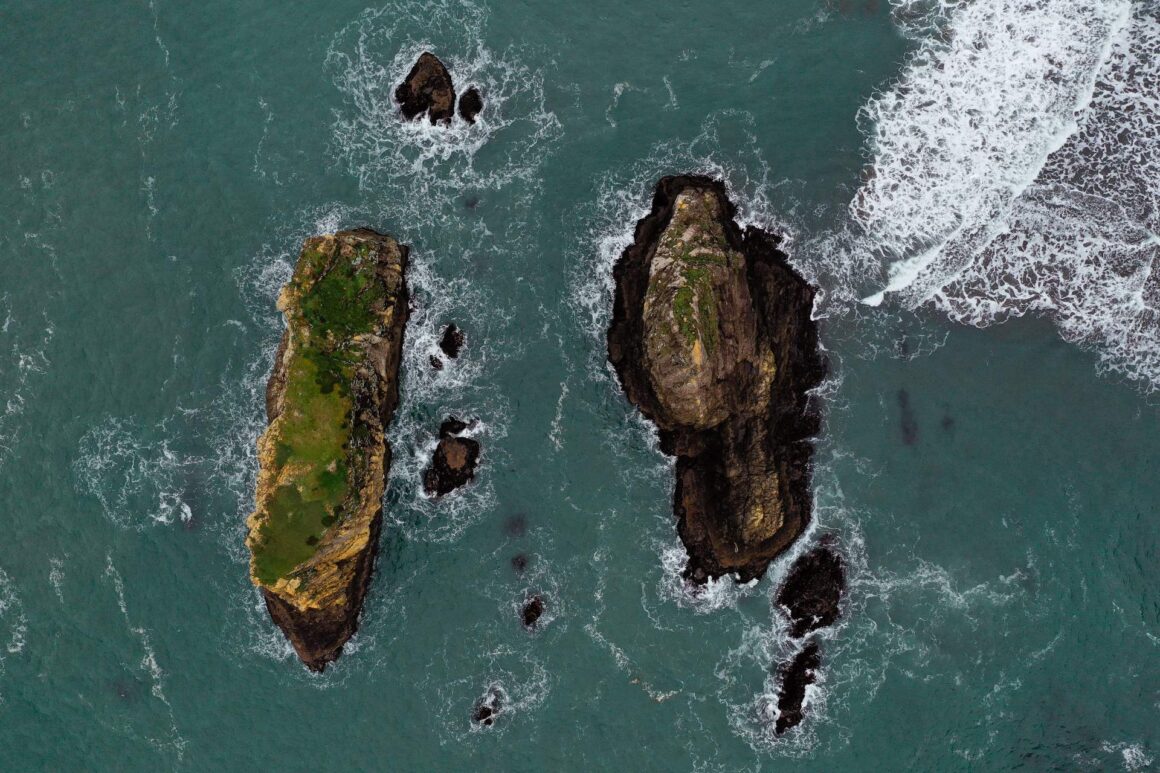 Compared to the more open, wide and sandy beaches of the Central and Northern Oregon Coast this section close to the Californian boarder is definitely uniquely beautiful and impressive at the same time. The power of the Pacific Ocean becomes visible around every corner, especially during the winter months, the official storm watching season.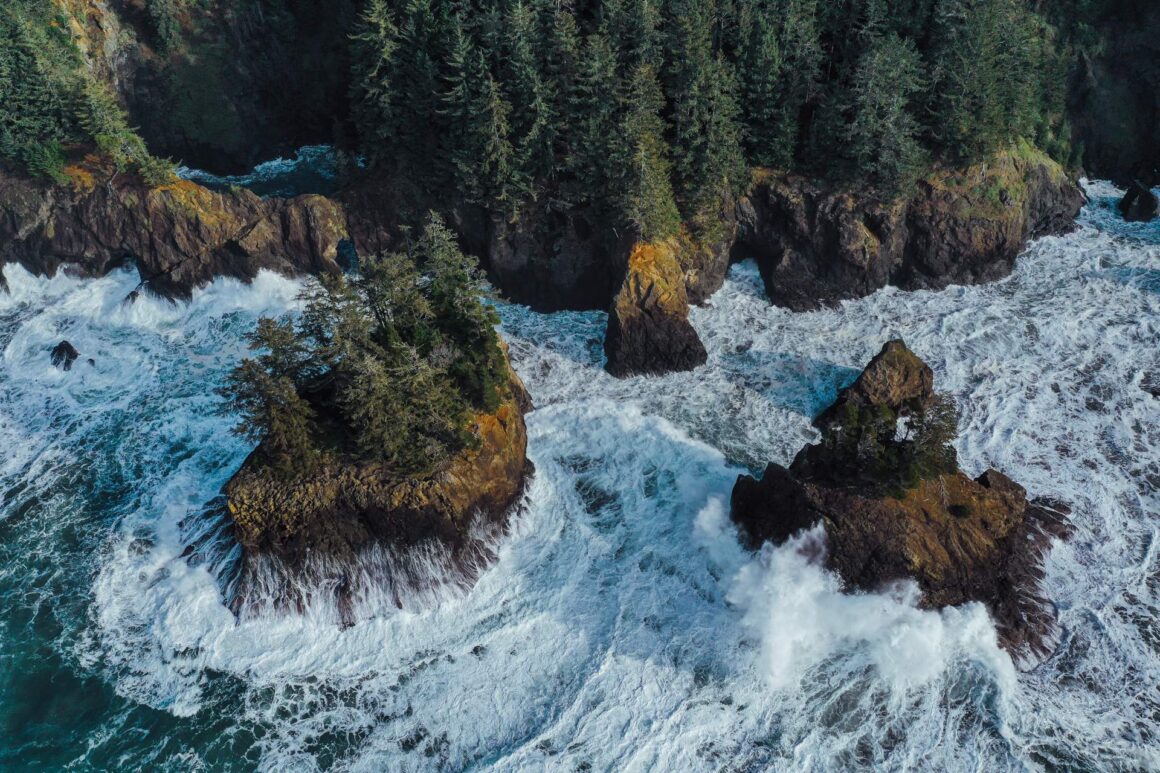 Samuel H. Boardman offers various short hikes and viewpoints from where the rugged coastline can be admired. Not every spot is easily accessible, but the choice between secretly sheltered beaches and elevated viewpoints makes this area a great place for exploration. No matter if you prefer to admire sculptured sandstones from an convenient platform or if you fancy an adventerous hike to get even closer to nature, Samuel H. Boardman has got it all.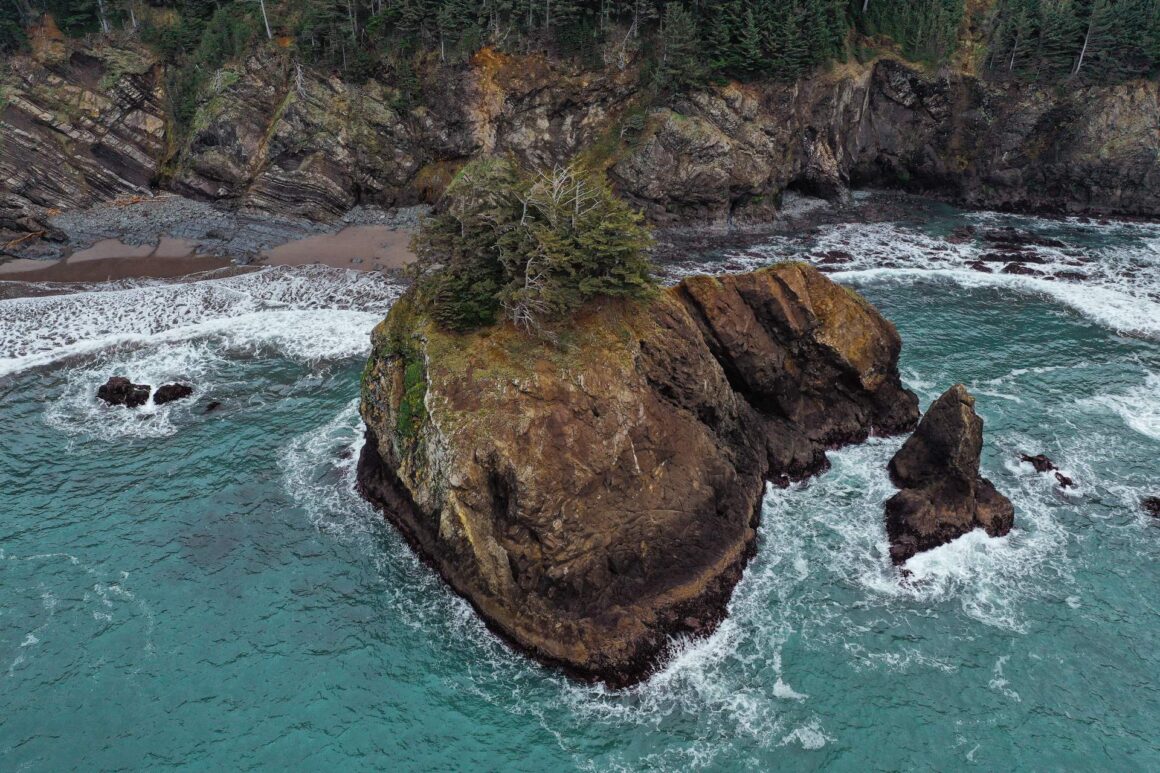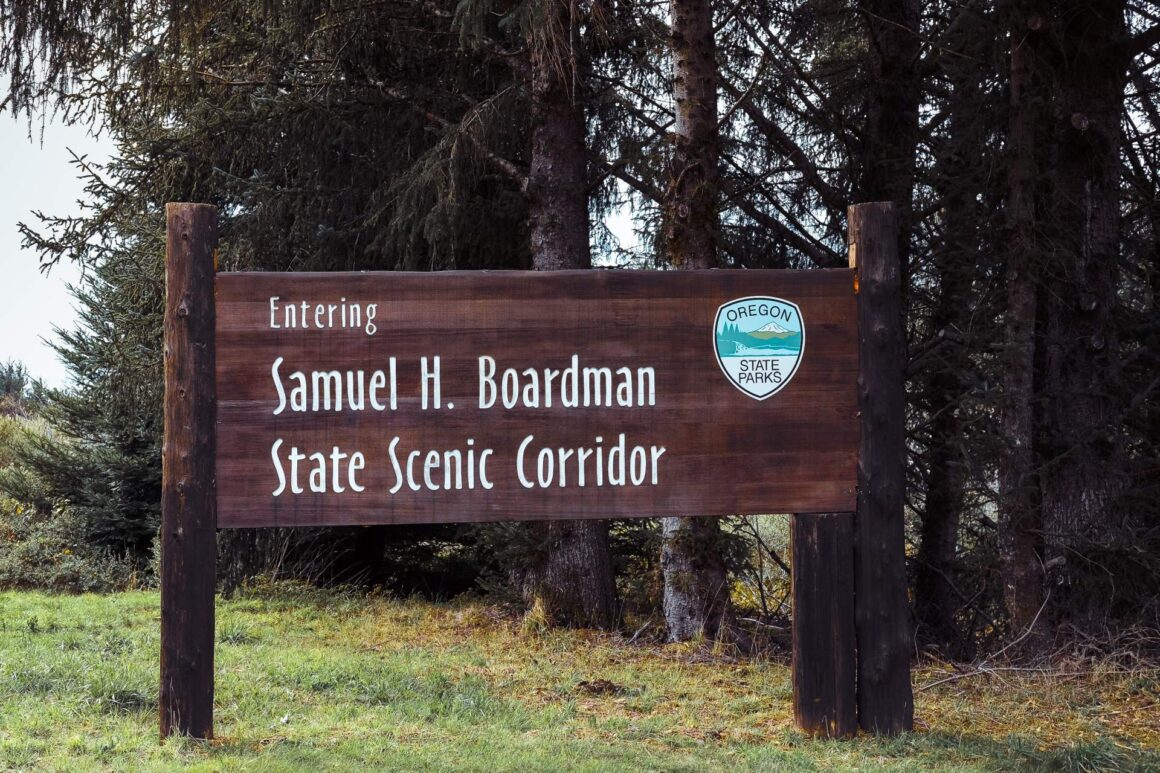 Arch Rock
Arch Rock is the first stop you´ll recognise after entering Samuel H. Boardman Scenic Corridor when driving from North to South. From the parking lot it´s only a 5 minutes walk before you reach the viewpoint where a huge sea stack with a hole in its middle opens up right in front of you. The easy access makes Arch Rock a convenient and popular spot for roadtrippers and photographers alike. Even though we only met a few locals taking their dog for a walk, when we stopped at Arch Rock on our winter roadtrip along the Oregon Coast. In summer Arch Rock probably is much more frequented.
Good to know: Restrooms are available at Arch Rock. Signs warn of poison oak in the area, so be careful.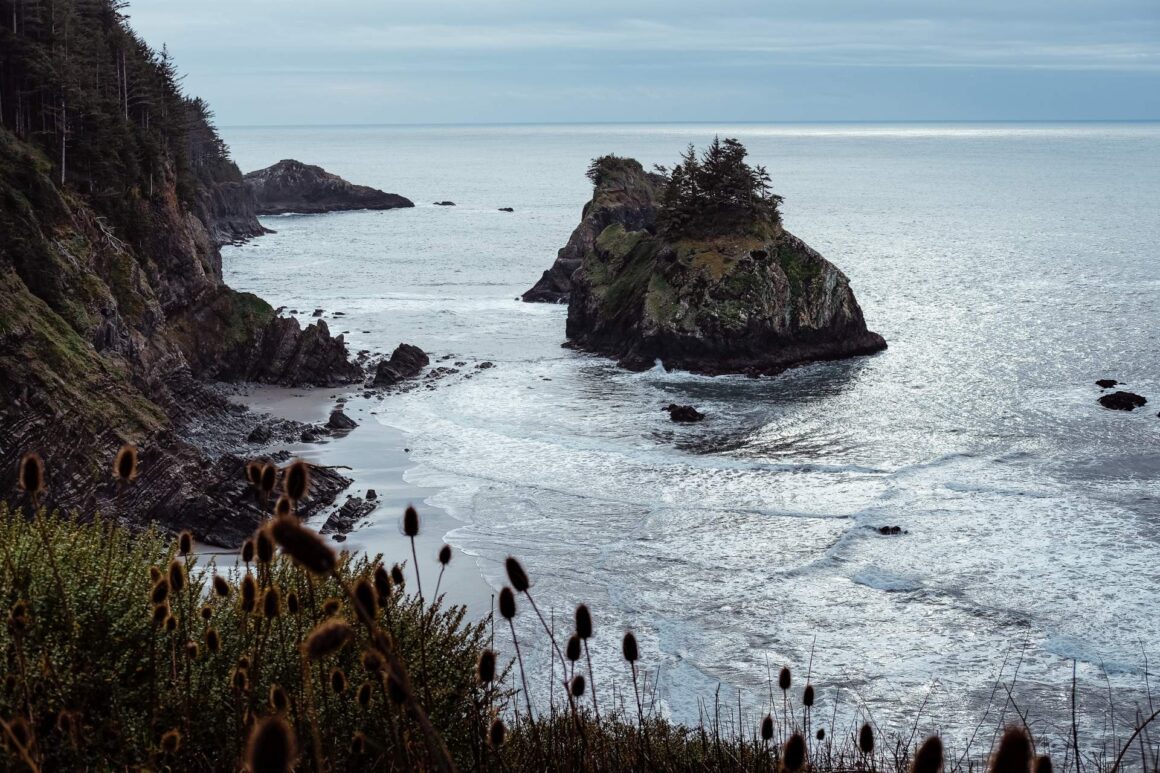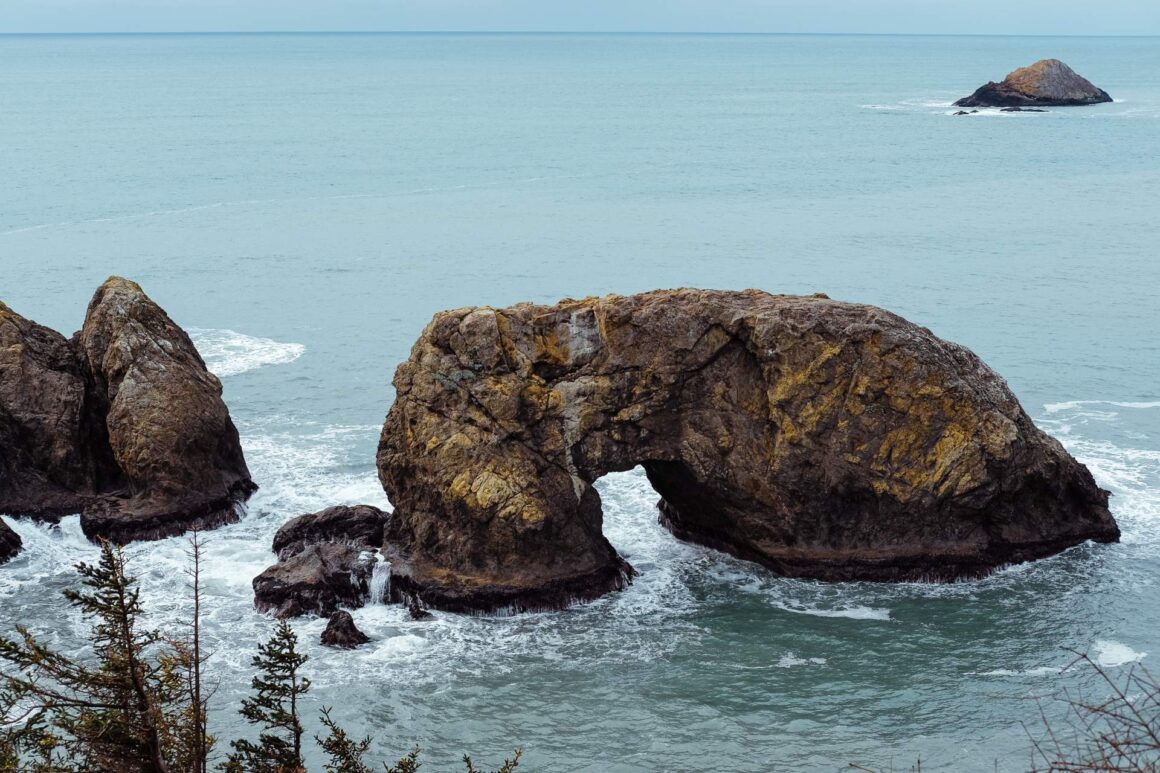 Natural Bridges
Looking at various photosharing platforms, you´ll find specifically one spot popping up under the location Samuel H. Baordman: Natural Bridges. And it´s obvious why this spot is most photographer´s favorite.The seven natural formed bridges and arched rocks with trees growing on their tops make this small cove one of the most iconic landscapes. I would even say that this spot allows you to capture all of the beauty of the wild South Oregon Coast in only one picture.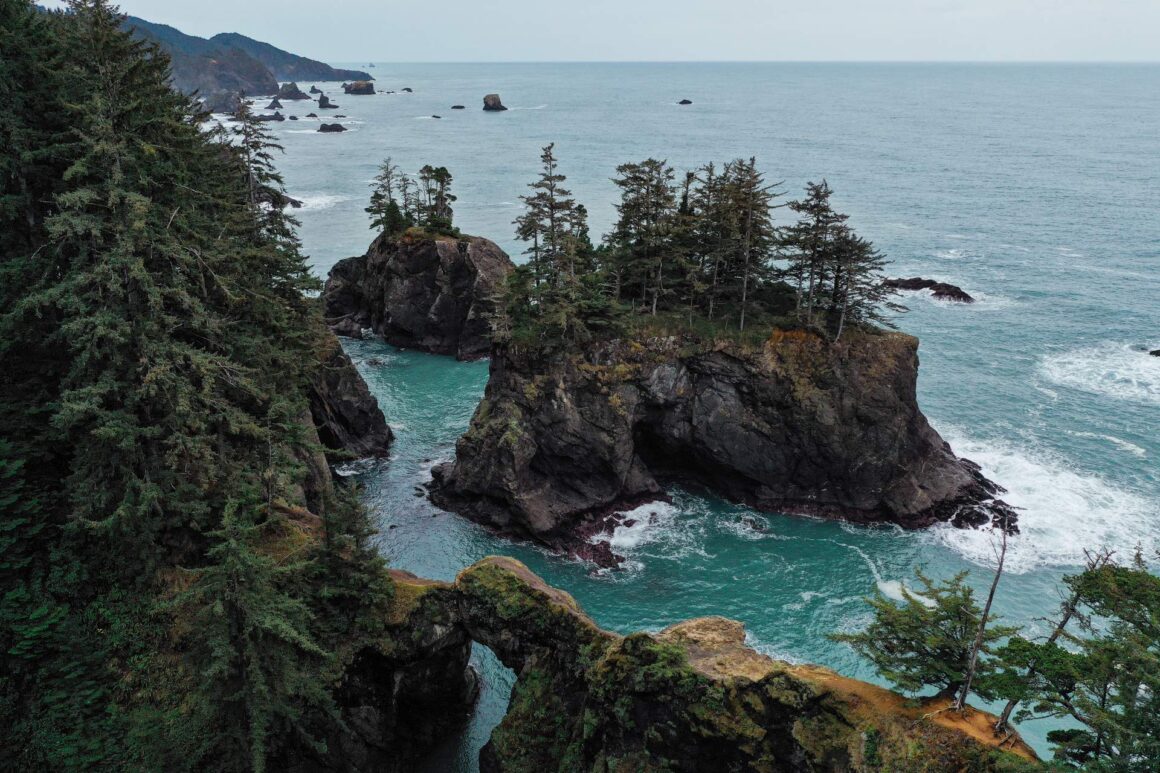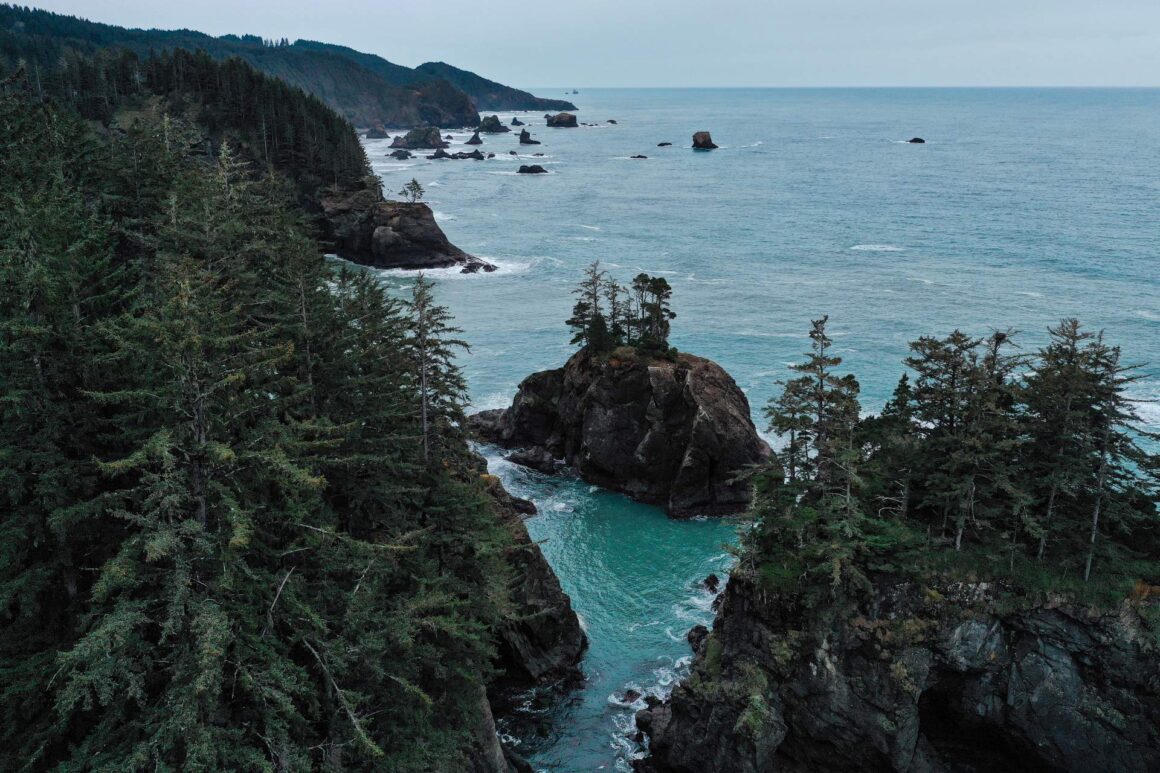 And now you wonder from where the Natural Bridges can be captured best? There are two different options depending on your comfort level: Viewing Natural Bridges from above or hiking down to see the rock formations and dramatically crashing waves really up-close-and-personal.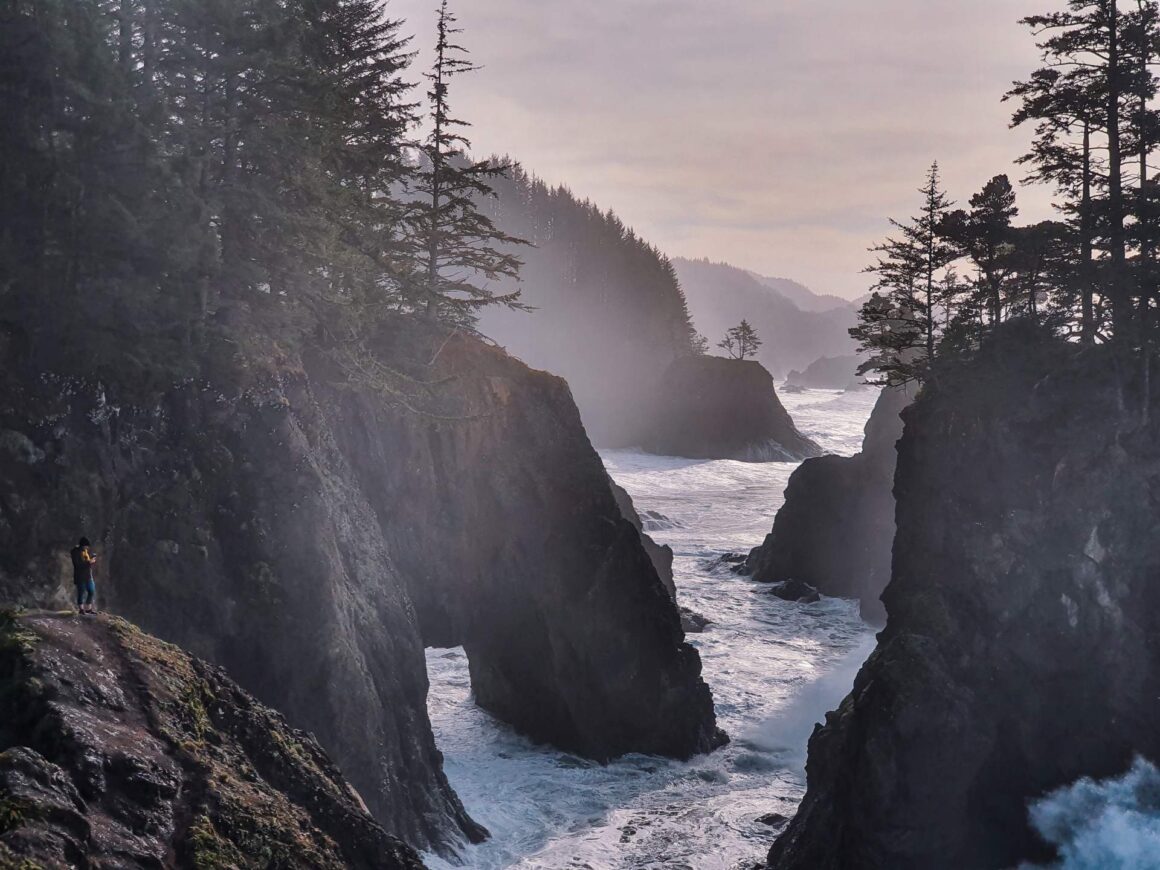 Option 1 is accessible for everyone as the wooden viewing platform is located just to the left of the parking lot and can also be reached by wheelchair or with a stroller. Option 2 instead needs some more serious consideration as the path leading down
a) isn´t marked and therefore not obvious to find.
b) is very steep and partly narrow, can get dangerous and is definitely not for the fainted heart.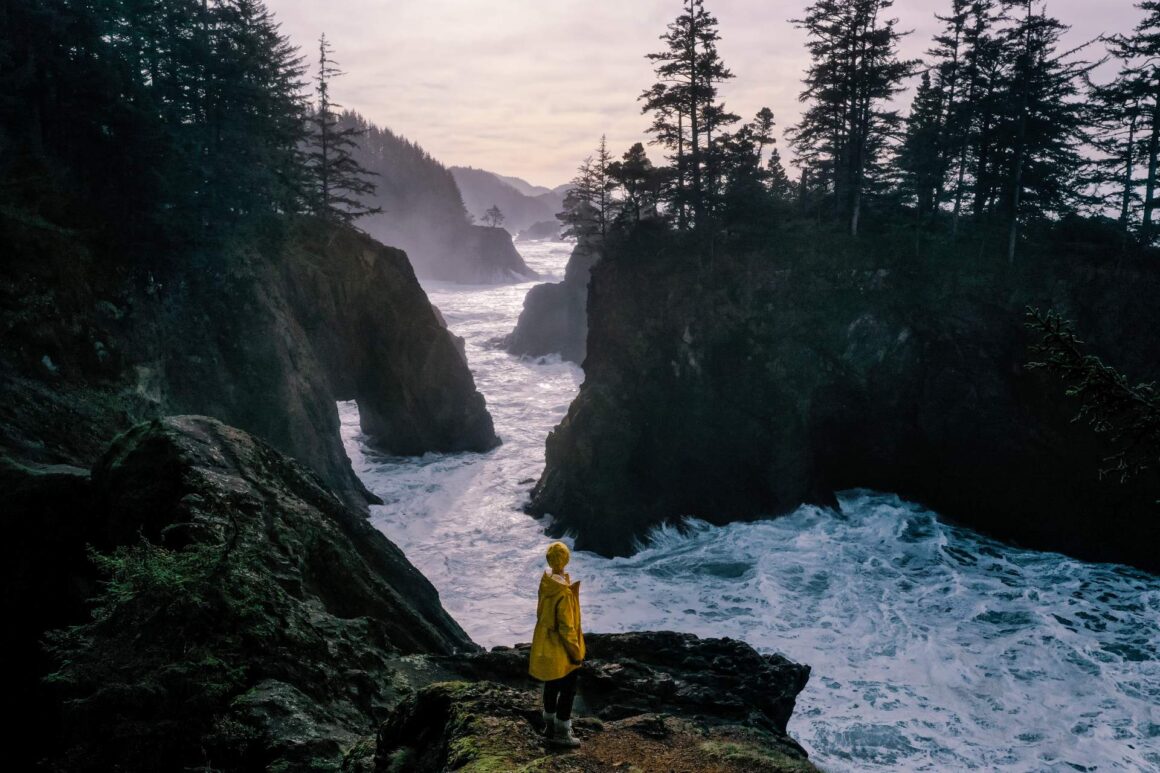 Even though the trail can be found on the AllTrails App. Honestly speaking reading through the description and reviews unsettled me even more how dangeous it is to go down to the Natural Bridges. As everyone has a different comfort level when it comes to steep paths and heights, everyone needs to decide for themselves if being comfortable to go down or not. The quotes range from "I would not recommend it at all, it is too dangerous" to "The most stunning views I´ve ever seen I am so happy that I went even the reviews almost held me back from it." To make it easier for you to decide if this hike is for you or not, I put together some do´s and don´ts that hopefully put reviews in perspective and make you aware of what to expect. Also keep in mind that the weather conditions on the coast change fast. So when in doubt, better leave it out!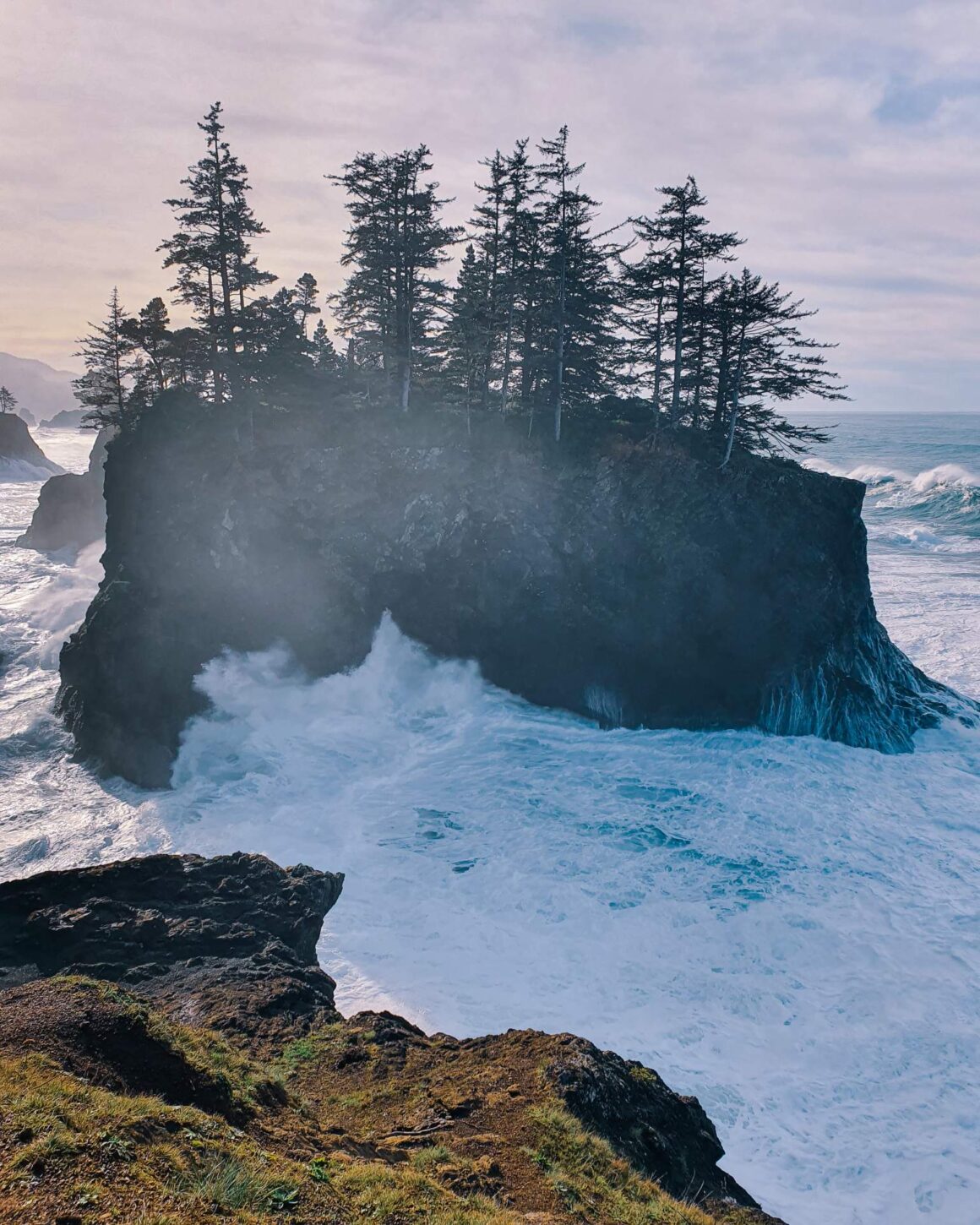 If you decide to go down, be aware of:
the path is short but really steep
the path isn´t marked and provided with any railings, ropes etc. to hold on to
watch your step and go slowly
hold on to the trees, but check if they are stable
loose rocks, roots and branches can become dangerous pitfalls
after rain the path gets really slippery, but also on a dry day the ground can get powdery and easy to skid
make sure you´ve packed everything away and you don´t carry anything losely in your hands, that can easily drop down
Consider not to go down especially if:
it is raining, muddy and slippery
you don´t wear proper hiking boots with good grip or aren´t sure-footed
you are afraid of heights
you don´t have a llot of hiking experience
you feel uncomfortable when getting to the steep part
are travelling with kids or pets that are not able to go down by themselves or might distract you
If you feel comfortable enough, after a short hike you will be rewarded with breathtaking and unique vistas.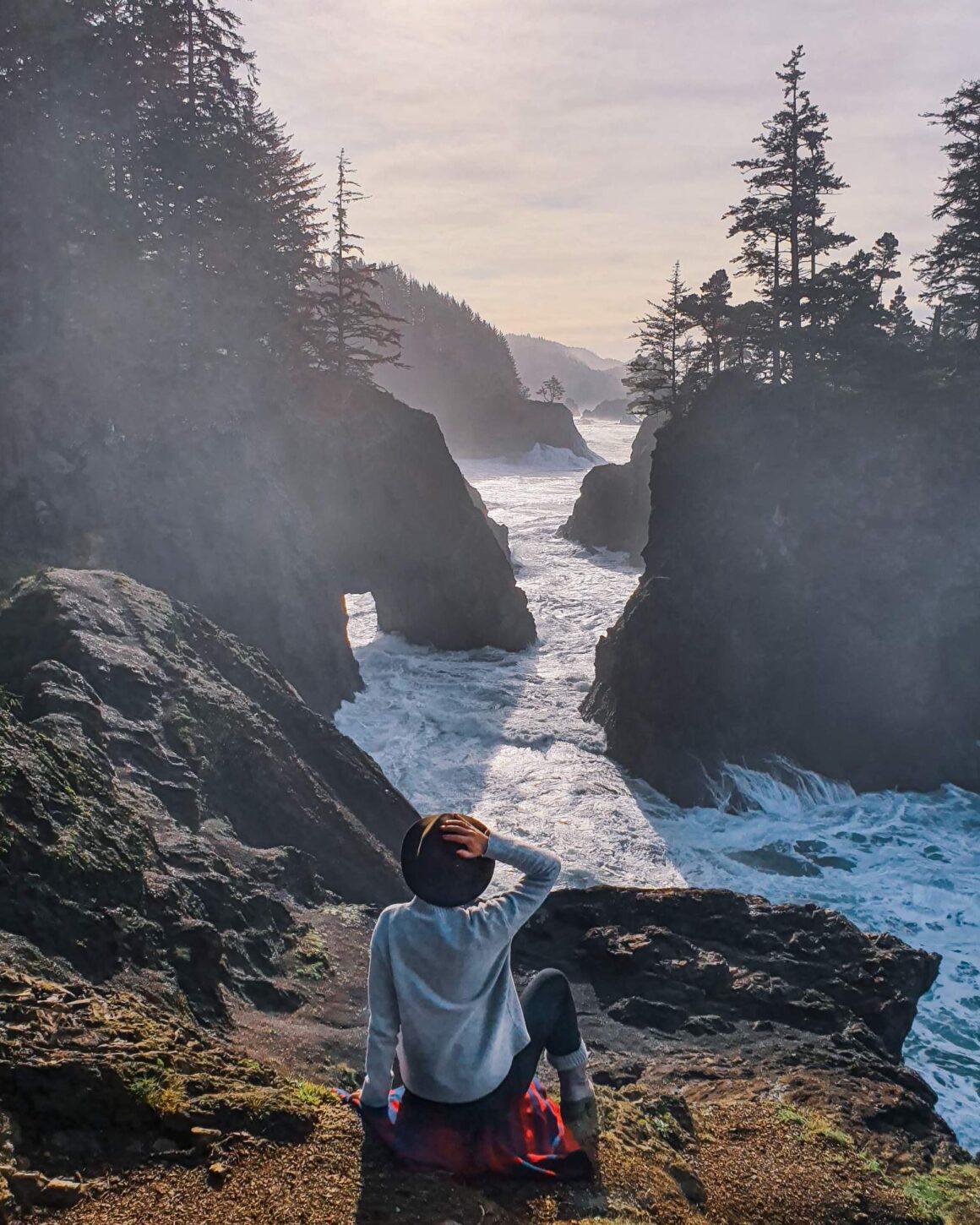 How to find the way leading down to Natural Bridges?
When you are standing at the parking lot, facing the ocean, the wooden viewing platform is located to your left. Don´t get distracted by the path leading further into the forest from there. We followed it for 15 minutes without seeing any option to get down and eventually turned around. By doing some reasearch afterwards I found out that this path should lead to sandy China Beach.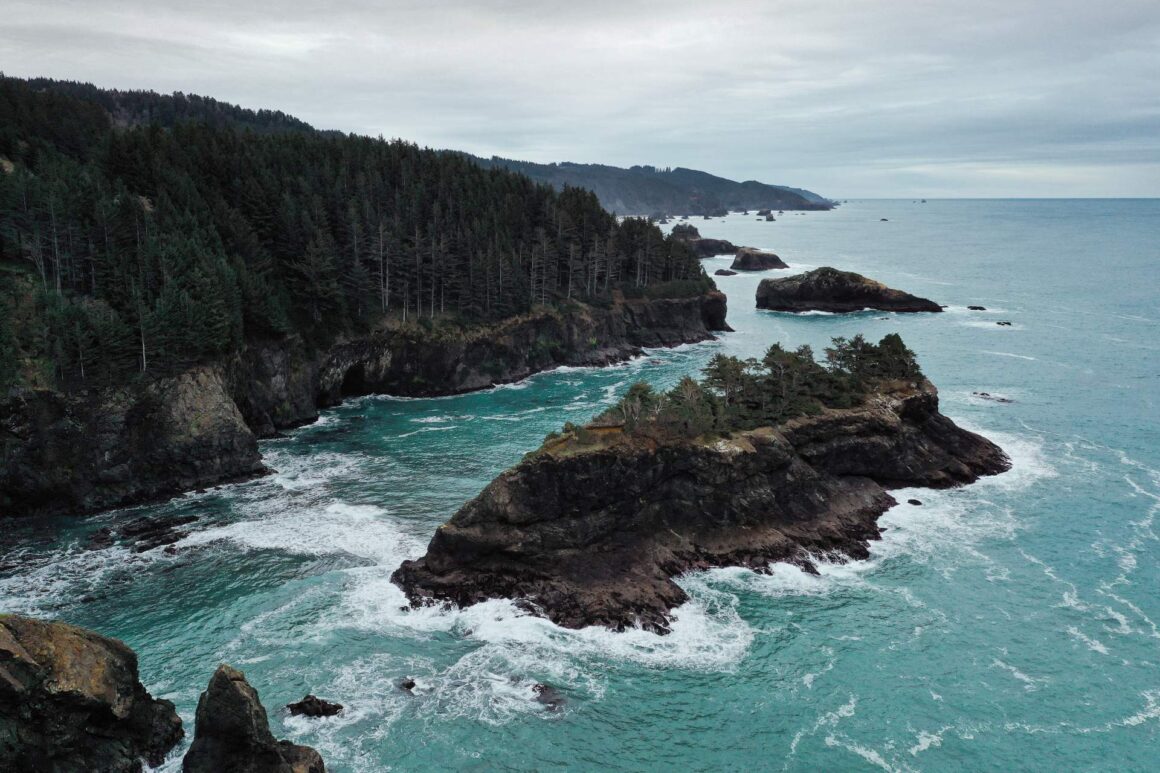 So if you wanna go down to the Natural Bridges, you need to turn right and follow the narrow footpath leading into the woods. Shortly before this path seemingly takes you back to the road, turn left and after a few metres the path gets really steep. Even if it doesn´t look like this is exactly where you wanna go – if you are still in the mood for it. A more detailed explanation of the route you can find here. Actually my source when trying to find the way down to the Natural Bridges and we only figured it on our second try.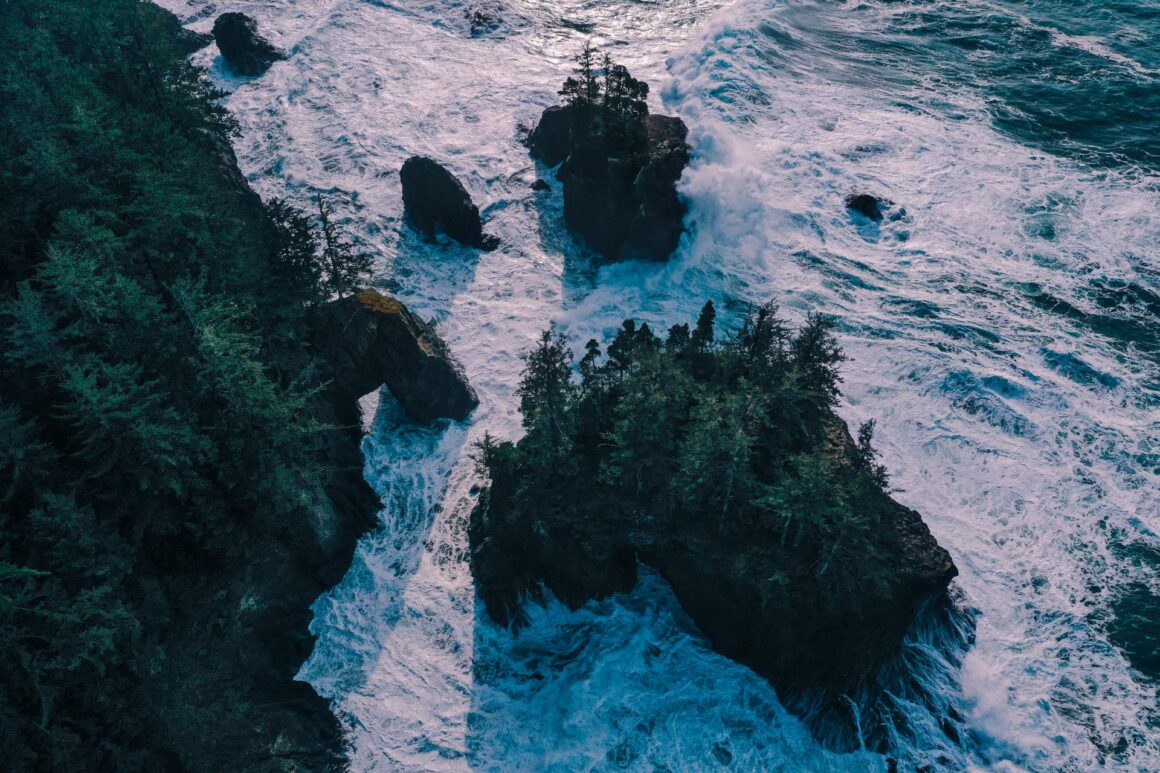 During our roadtrip along the Oregon Coast we spent two nights in Gold Beach and therefore had enough time to explore Samuel H. Boardman, which in the end turned out to be the smartest decision. On day one we arrived in the afternoon and it got foggy and started raining. That day we couldn´t figure out the way down to Natural Bridges. Looking back it was just reasonable not to force it as it would have been too slippery and the views hadn´t been great anyways. After we found the tiny path on the morning of day two, the sun was out and lightrays made their way through the cove. We went down and were lucky to enjoy the iconic scenery with only 2 more people. The light that day was stunning and the crashing waves created such an dramatic atmosphere I would not want to have missed.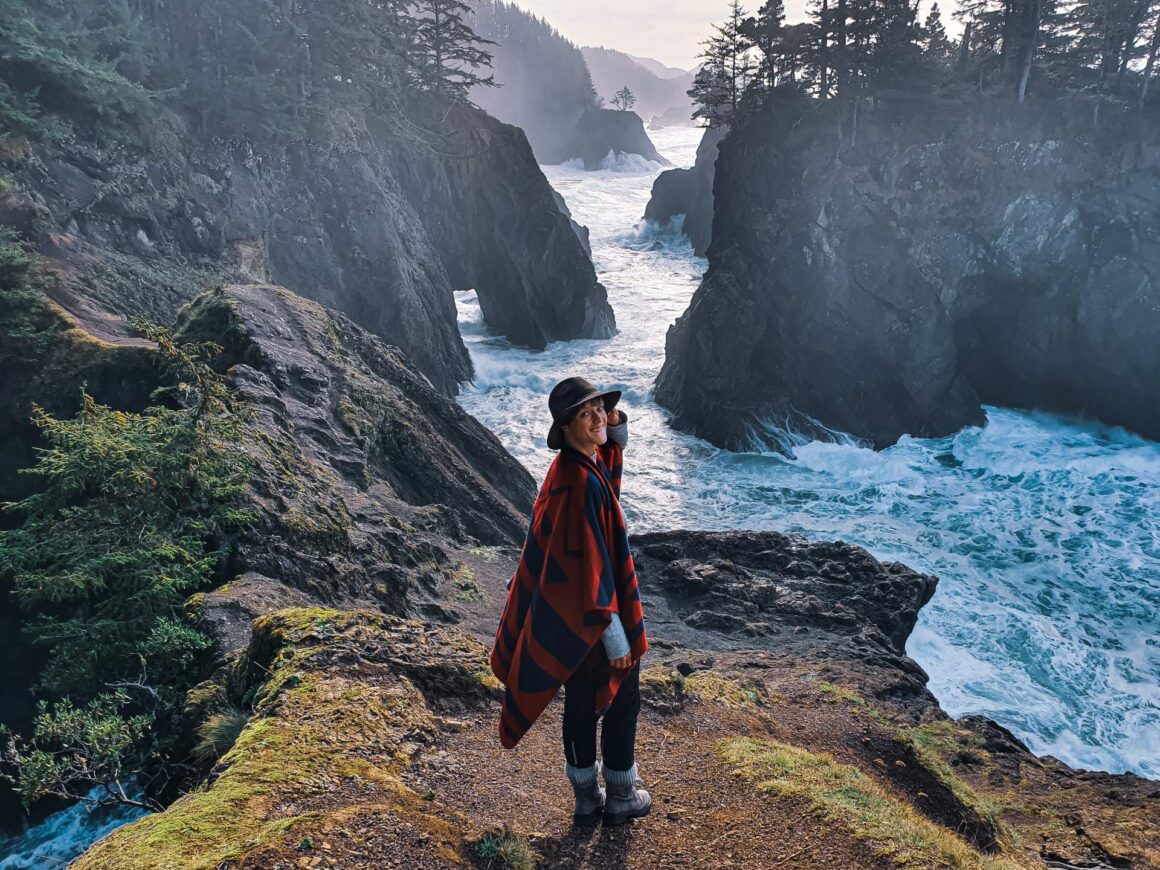 Summarizing I would say: If it´s dry and you feel like you can manage to go down, check out the path, consider the mentioned points above and decide from there.Turning around is always the better option compared to falling and getting injured or worse!
Whales Head Beach
Whaleshead Beach is another spot worth stopping for within Samuel H. Boardman Scenic Corridor. And it is much easier to access than Natural Bridges. The huge sea stack shaped like a whale lifting its head out of the water is already visible from Highway 101 and the Whaleshead viewpoint. But it is worth to go down to the flat beach itself and take a look at the rock reflections.
If you have a car with all wheel drive or even a 4×4, you can drive down to the beach. But also without this option it´s only a short walk from Highway 101 and therefore an opportunity you shouldn´t miss.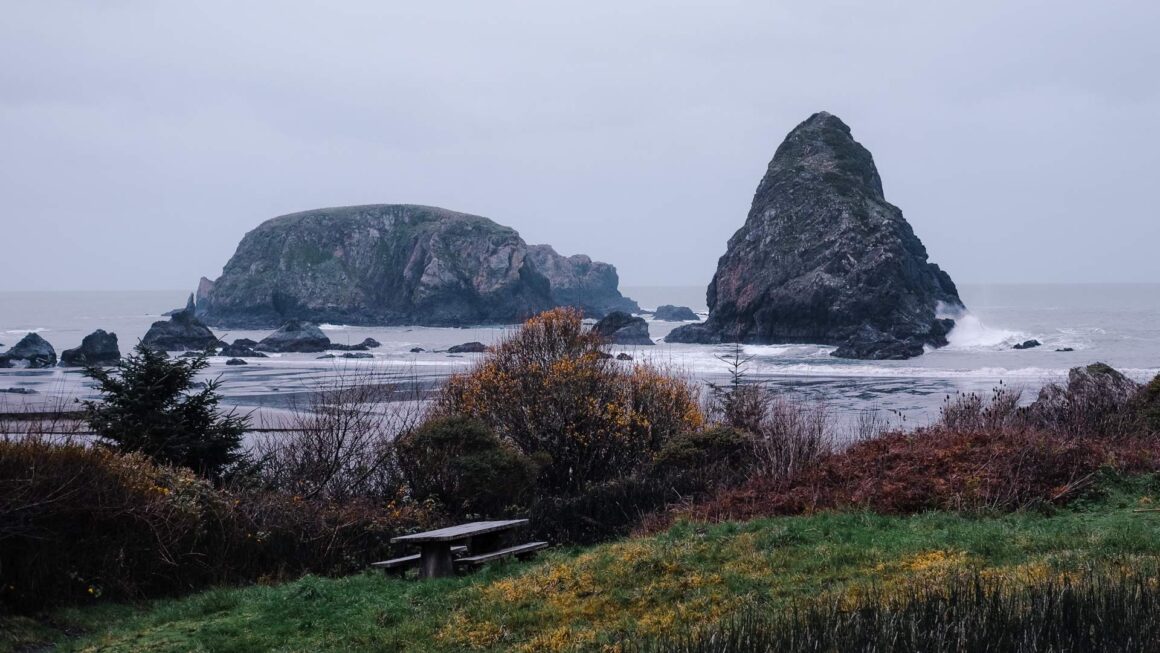 Besides Arch Rock, Natural Bridges and Whaleshead Beach there are many more opportunities to explore the iconic scenery of Samuel H. Boardman Scenic Corridor. Thunder Rock Cove, Cape Ferrelo, Indian Sands Trail or Secret Beach are just a few examples I would add to my list when visiting the area again.
---
***
QUESTIONS & COMMENTS?
Have you ever travelled to Oregon and explored the Oregon Coast? What are your favorite spots? Leave me a comment! Do you like the article, or still have any suggestions, feedback or recommendations? I am happy to read what you are thiking! If you like my content, please feel free to share this article with your friends!
***
LIKE IT? PIN IT & SAVE IT FOR LATER!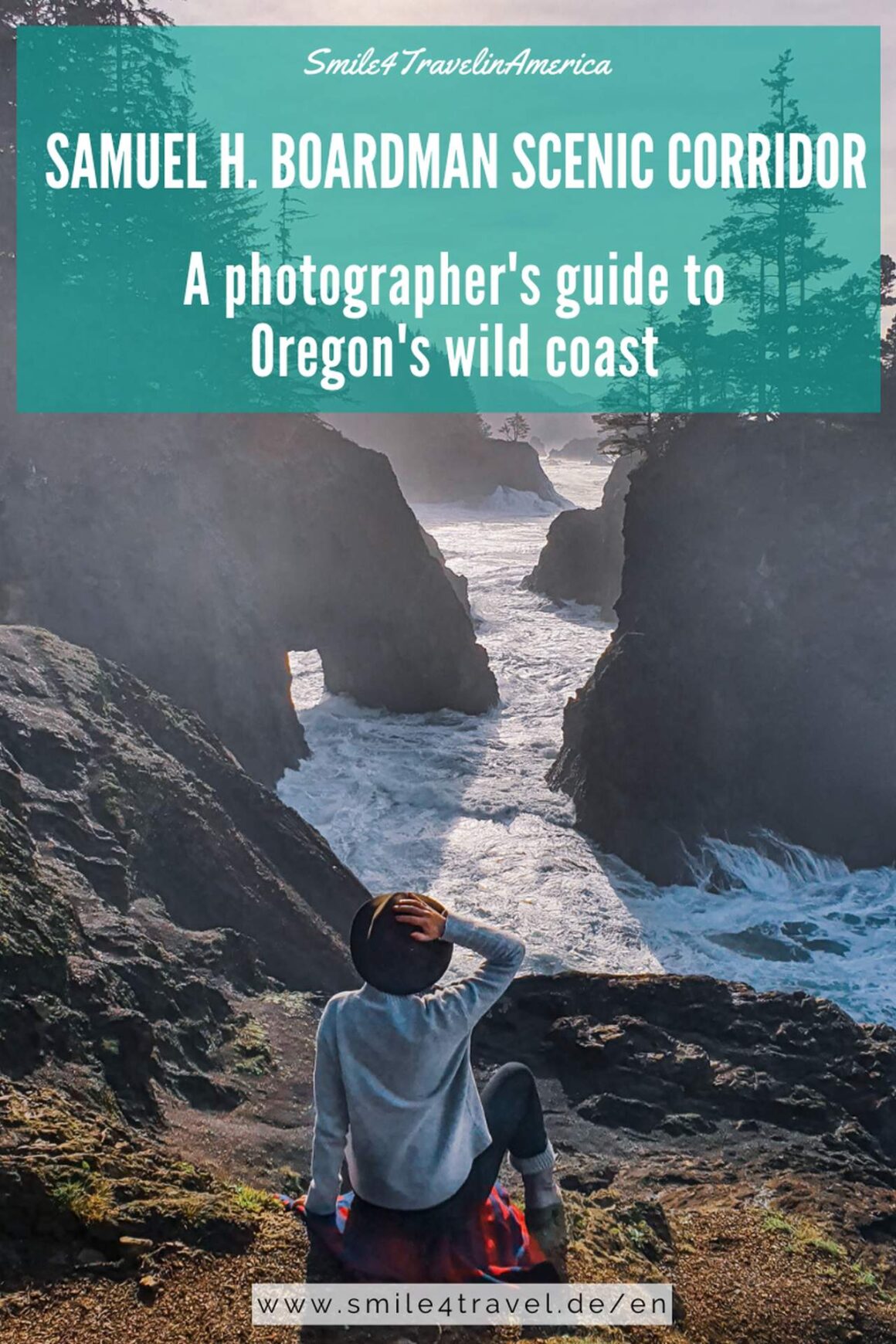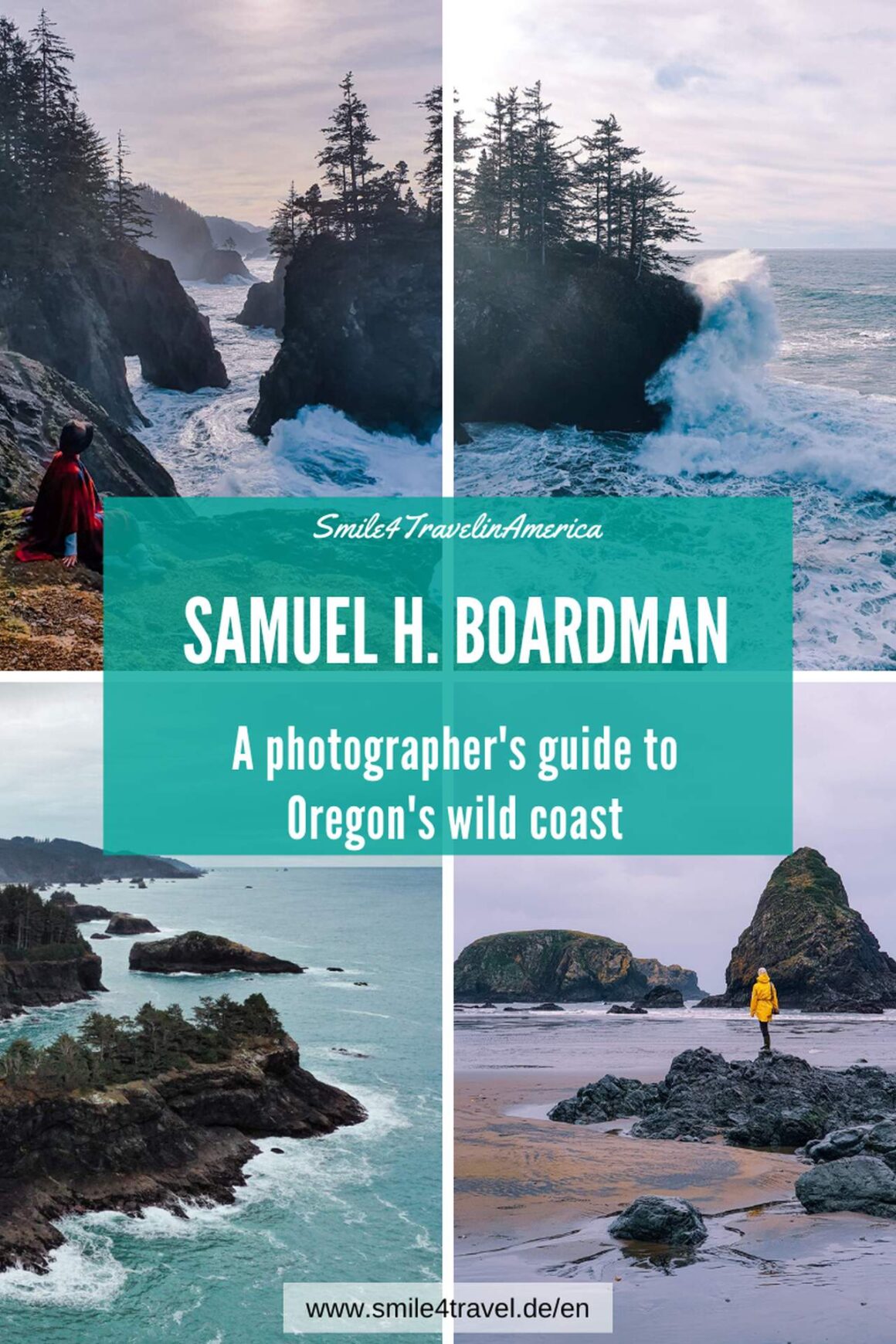 ***
 – SMILE4TRAVEL NEWSLETTER –
Become part of the Smile4Travel Community – Follow my Facebook Page & Instagram and register for my Newsletter, so you don´t miss any Smile4Travel adventures! No Spam – I promise!
[mailpoet_form id="1″]