This post is also available in: Deutsch
"Diiiiiive briefing in teeeeen minutes" – every morning around 6 am, when the water and sky still are pitch black, this sound will definitely get you out of your cabin, up to the main deck for the first breakfast and dive briefing. 4 days and 4 nights we've spent on a liveaboard, diving around Thailand´s Similan Islands, including Richelieu Rock, which is part of the Surin Islands Marine National Park. All of this only a few weeks after we had started dreaming about going on a liveaboard one day, we find ourselves in the Indian Ocean off Thailand´s Westcoast. Only the wide Andaman Sea around us, some of the world´s most amazing dive sites underneath us and the bright stars shining high above us at night – I couldn´t thave thought of anything better than this for our rather spontanuous Christmas break. And even if it is high season in Thailand from December to February, we were lucky to find a spot on Manta Queen 3, a liveaboard part of the Khao Lak Scuba Adventures fleet.
After we've been driving from Phuket up to Khao Lak, we took off to our adventure: 4 days and 4 nights of nothing but eat, dive, sleep, repeat. Sounds like fun? Yes it is, but be aware: It's not a "calming down holiday" like a beach holiday might be, but it´s a great one. Still, don't expect too much relaxation during your liveaboard around Thailand's Similans. There is a structured schedule for every single day, starting already before sunrise. Logging 4 dives a day, while the Thai captain is cruising from one dive site to the next is definitely day-filling, especially if you signed up for a course on top and need to do some studies while others might have time to take a nap.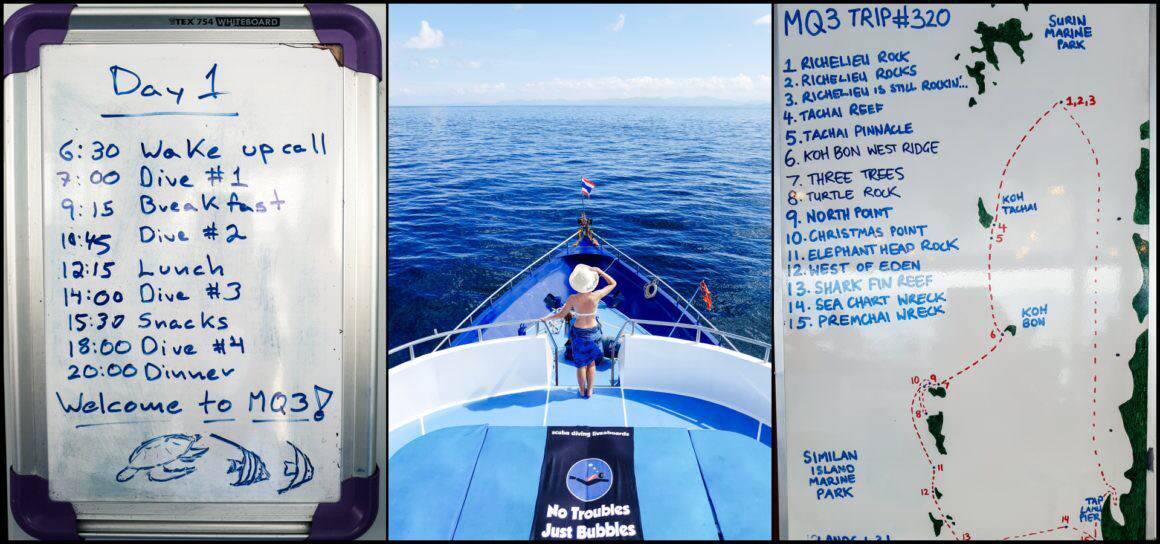 So be prepared to eat, dive, sleep and repeat all trip long, finding yourself between states of being totally exhausted, not eager to get up at 6 am in the morning again, as well as being thrilled and excited to get into the water yet another time – not sure what exactly to expect, but definitely knowing to find something interesting down there.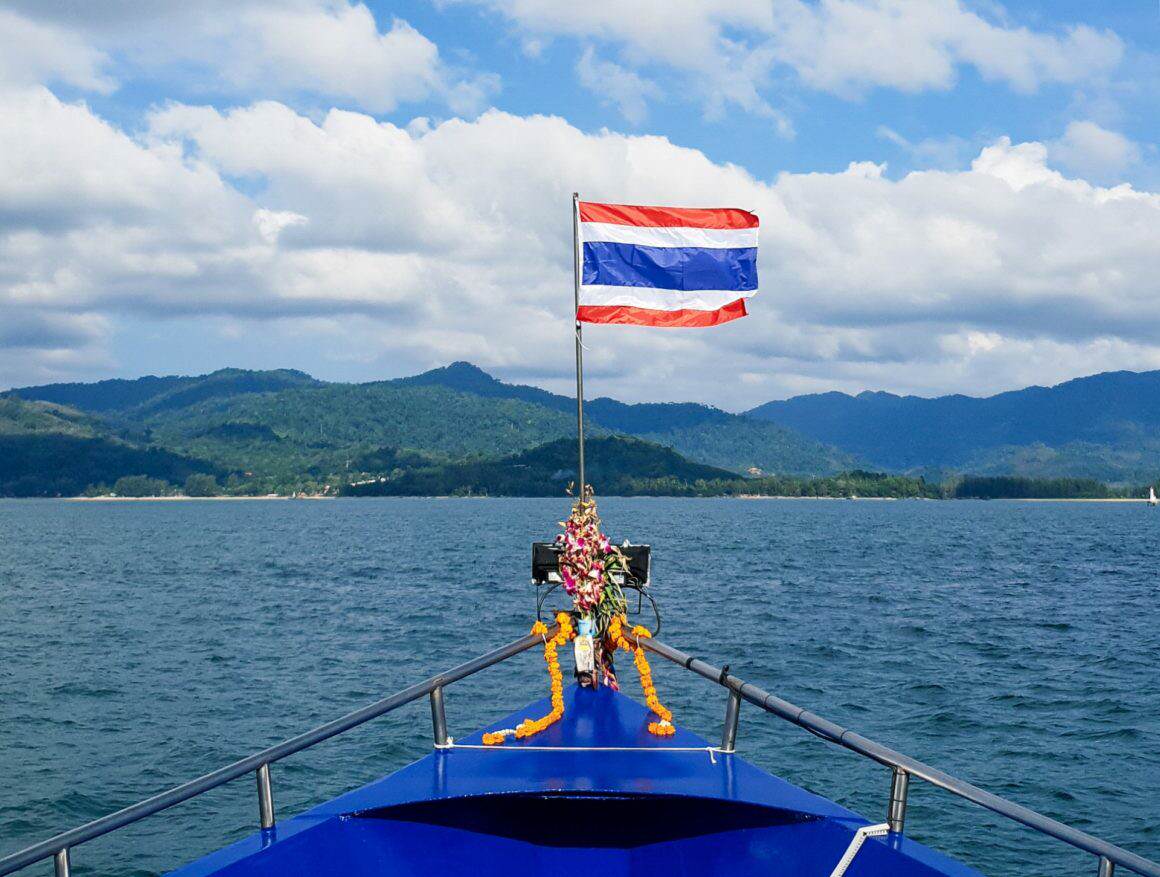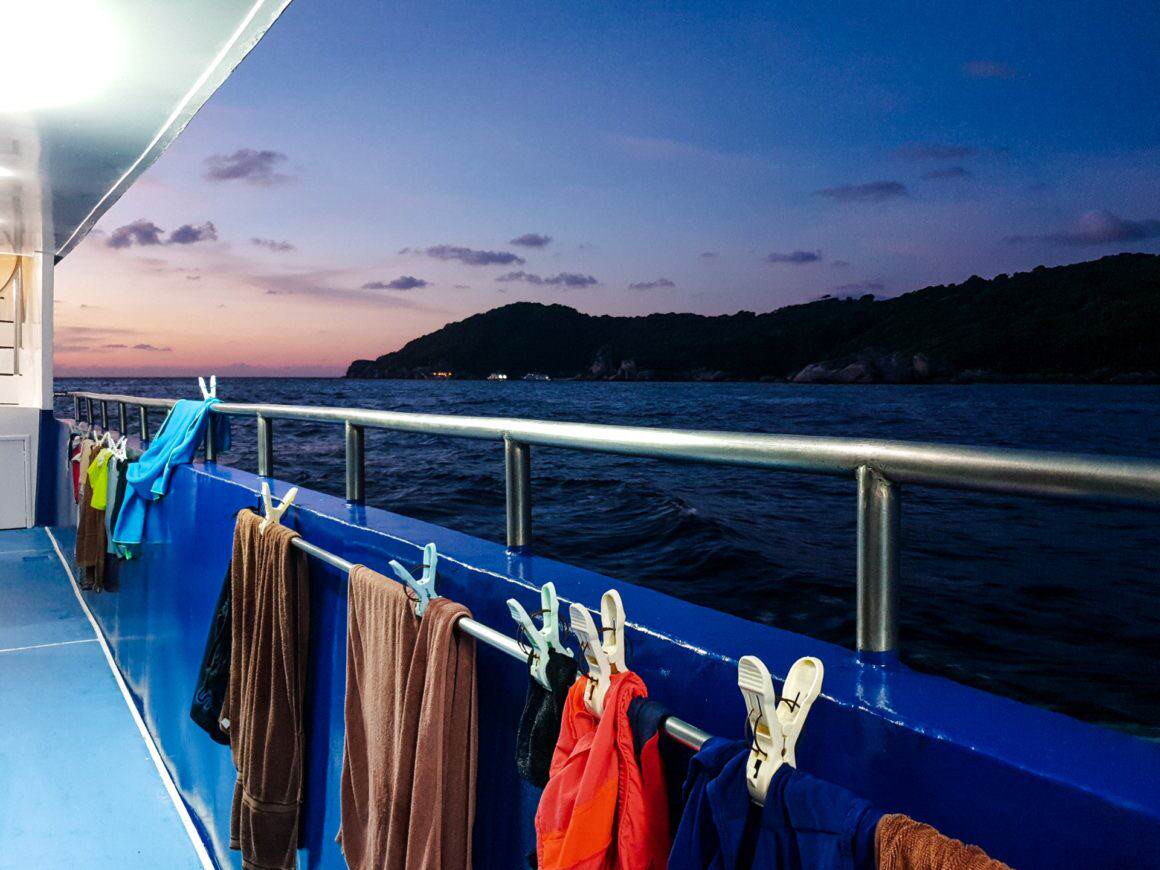 "Diiive briefing in fiiiive minutes, Nitrox divers, analyse your tanks!" This is the everyday 6 o clock wake-up call, I can hardly get out of my head, even after being back on the mainland for a couple of days. But that is exactly what we've signed up for, right? We haven't boarded the Manta Queen 3, which will take us to various of Thailand´s and even the world's top dive sites, to lie on the topdeck sunbathing, right? So come on, the water will be 29 degrees celsius, as ever day and and Joe, our dive instructor is doing a really great job to point out the specialties of every single dive site. No matter if it's big boulders with swim throughs, potential strong currents or some special marine life to watch out for. Joe knows these waters like his own wetsuit and will not leave the slightest doubt about skipping even a single dive…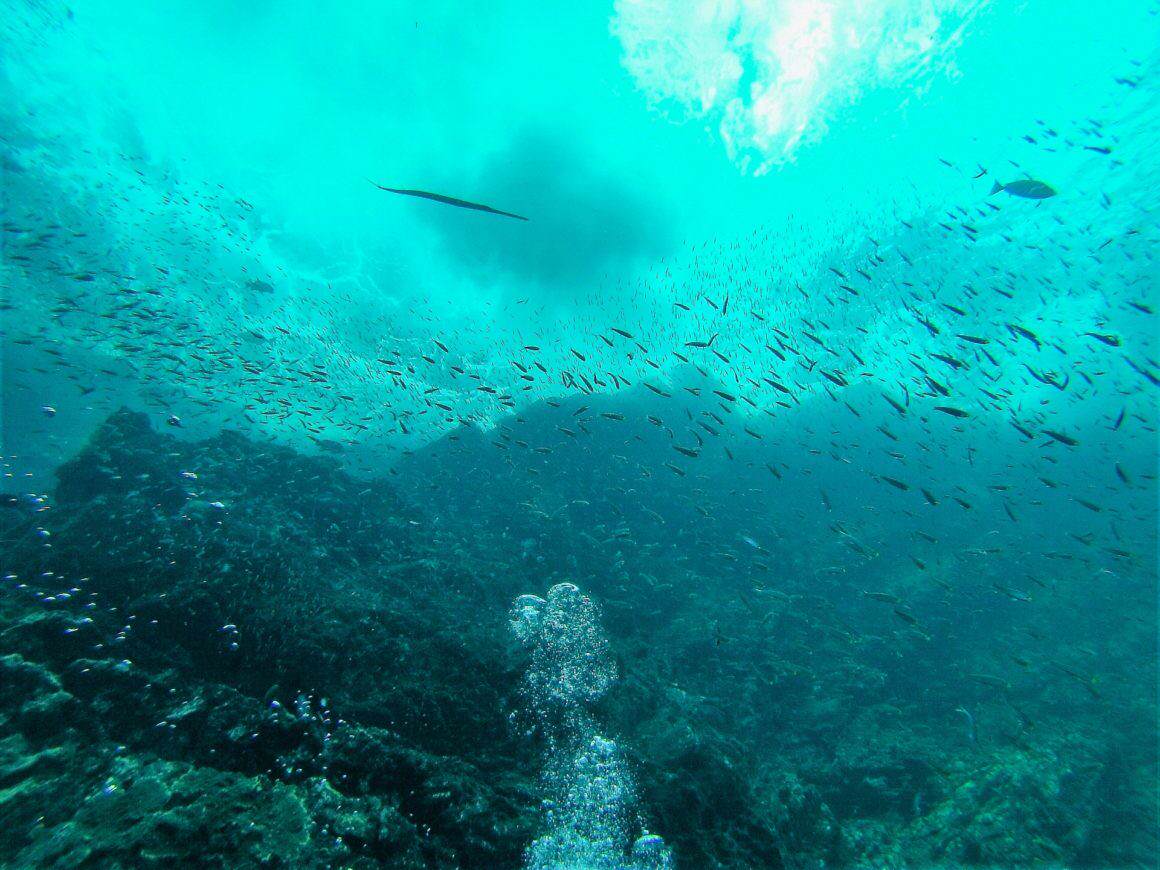 Your equipment will be prepared and ready everytime you go down to the dive deck and after coming back on board a delicious Thai lunch or dinner will be ready to fill your stomach. Coffee, snacks, fruits and water in between doesn't make you feel hungry for one second. So what do you want more? Of course: Finding some great marine life, because this is what you came for…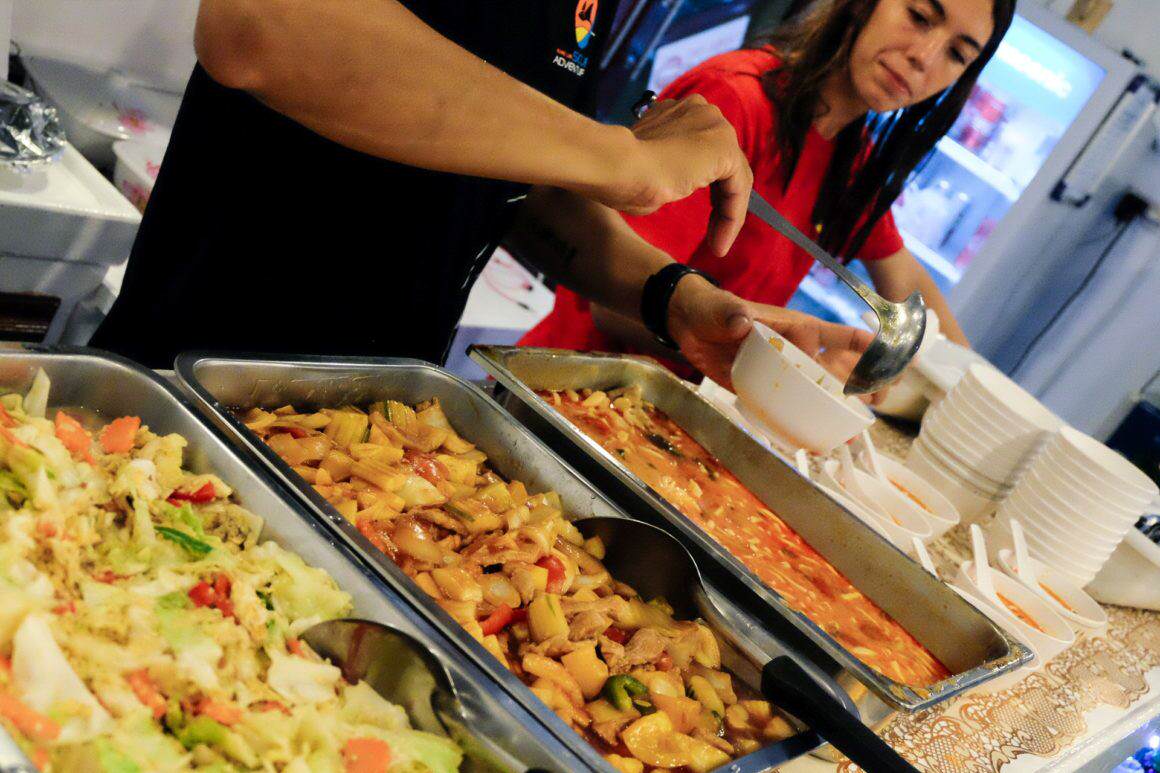 Even if we didn´t get lucky enough to spot any mantarays, sharks or even a rare whaleshark while diving around the Similan Islands, our last day pays off, when out of a sudden a dozen dolphins joined our boat , swimming with us for at least for 20 minutes. Welcome to amazing Thailand, welcome to the Similan Islands!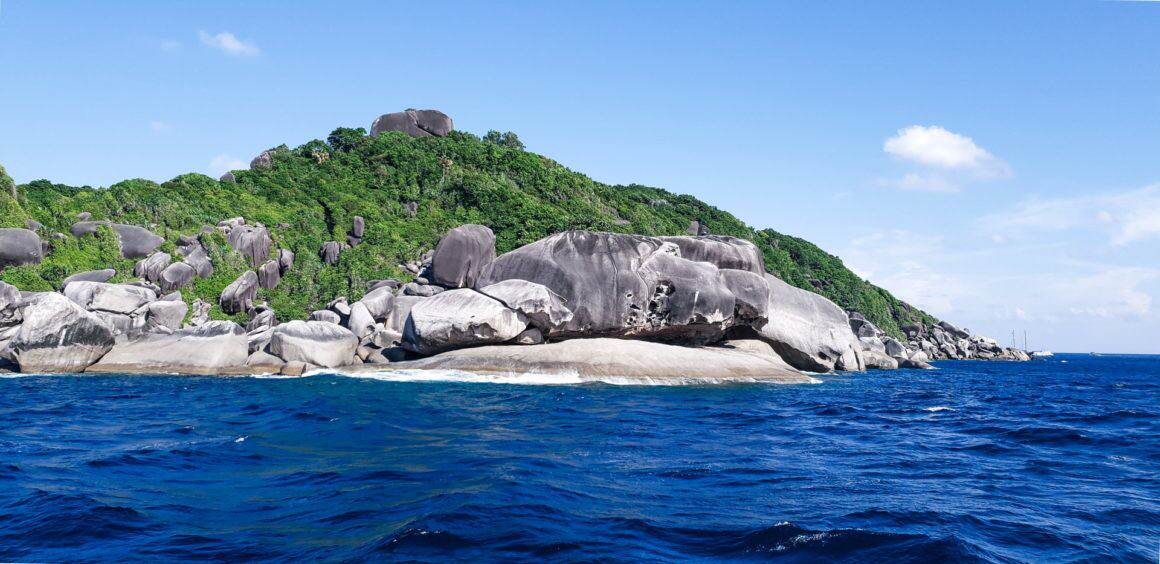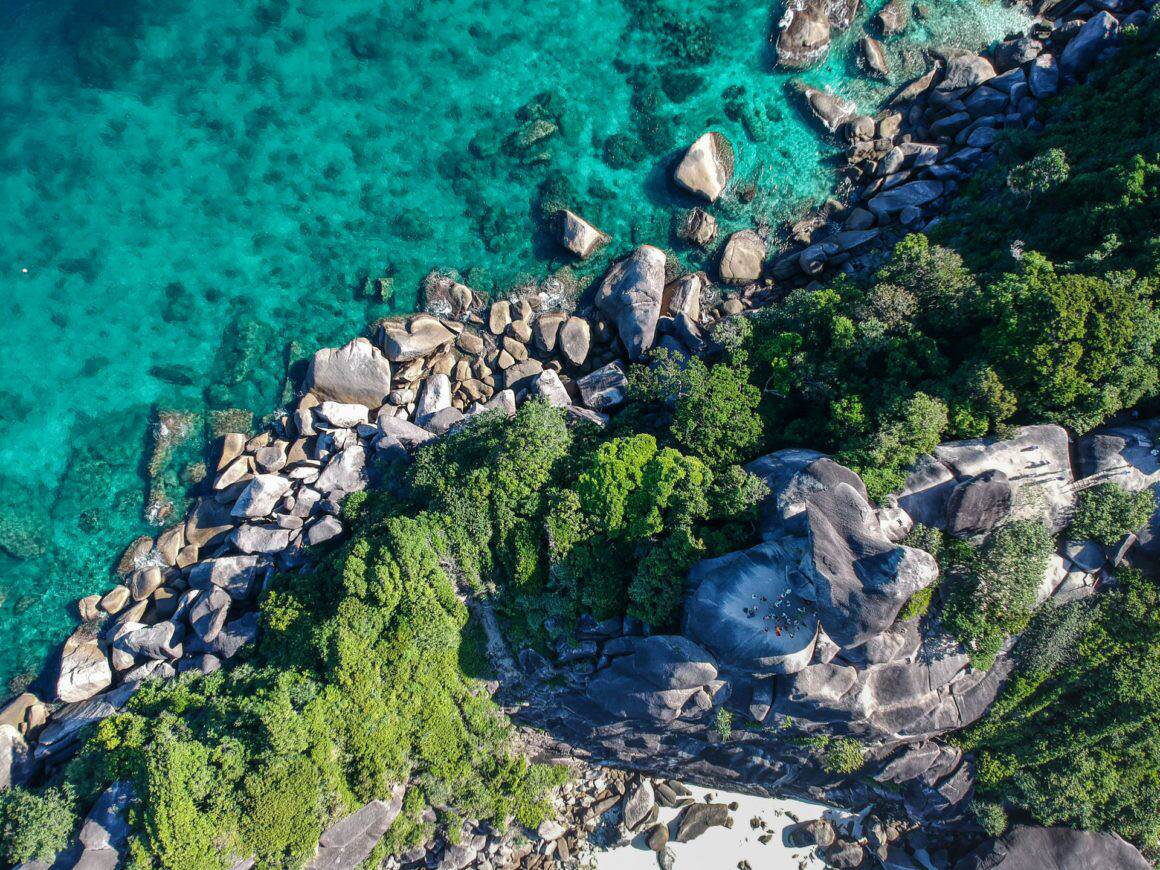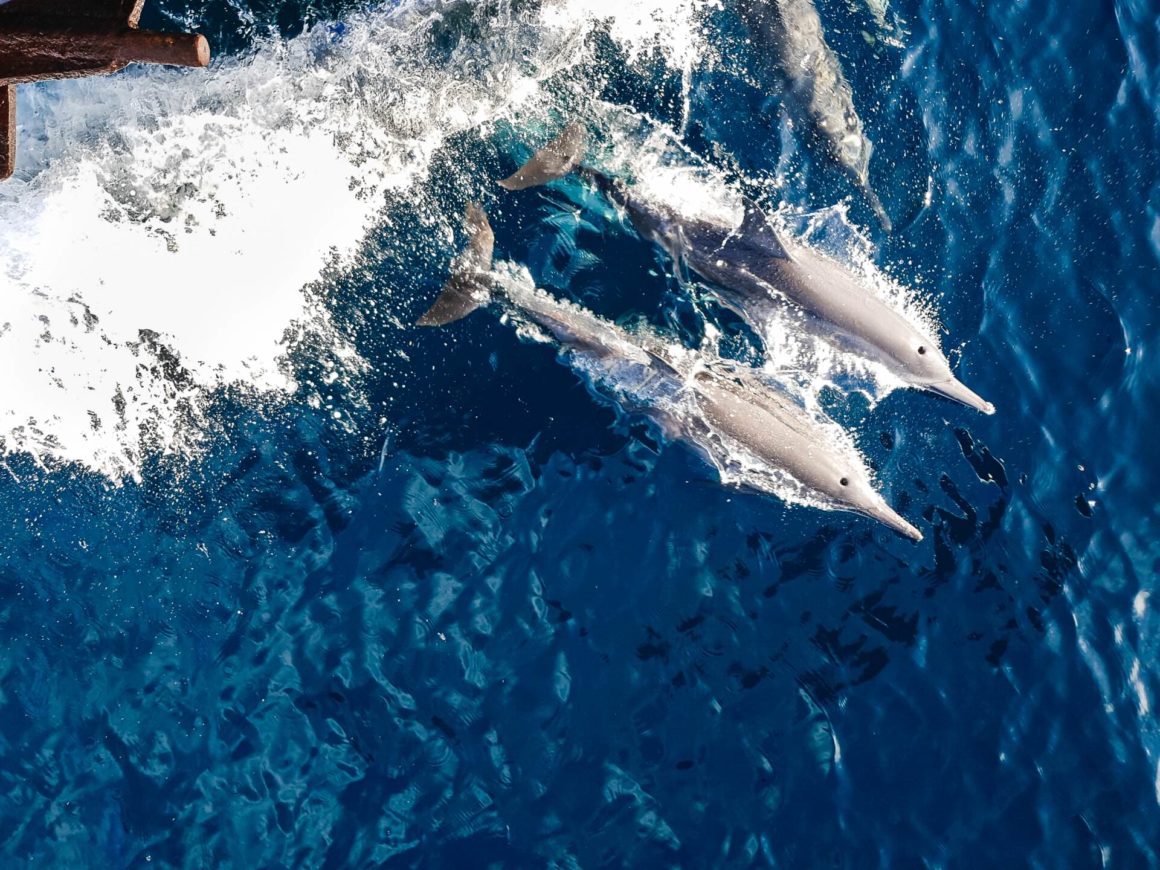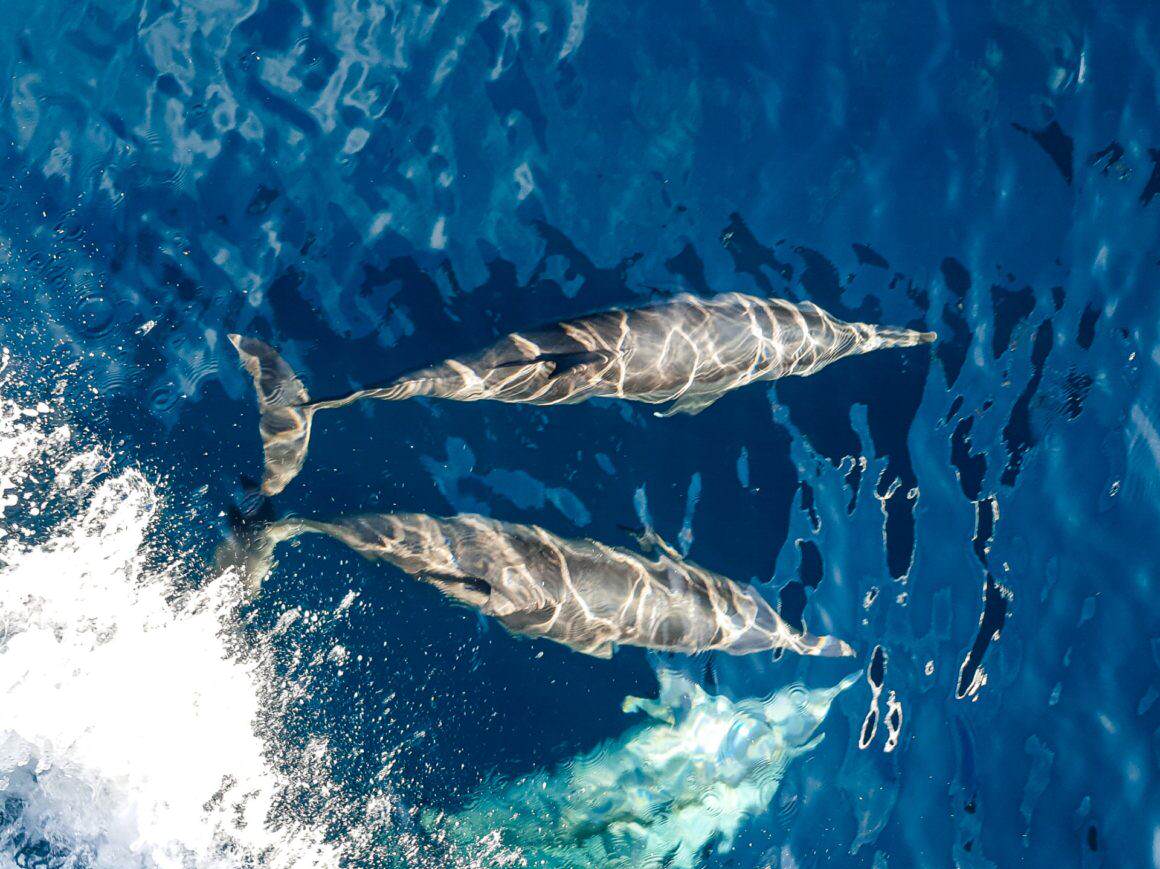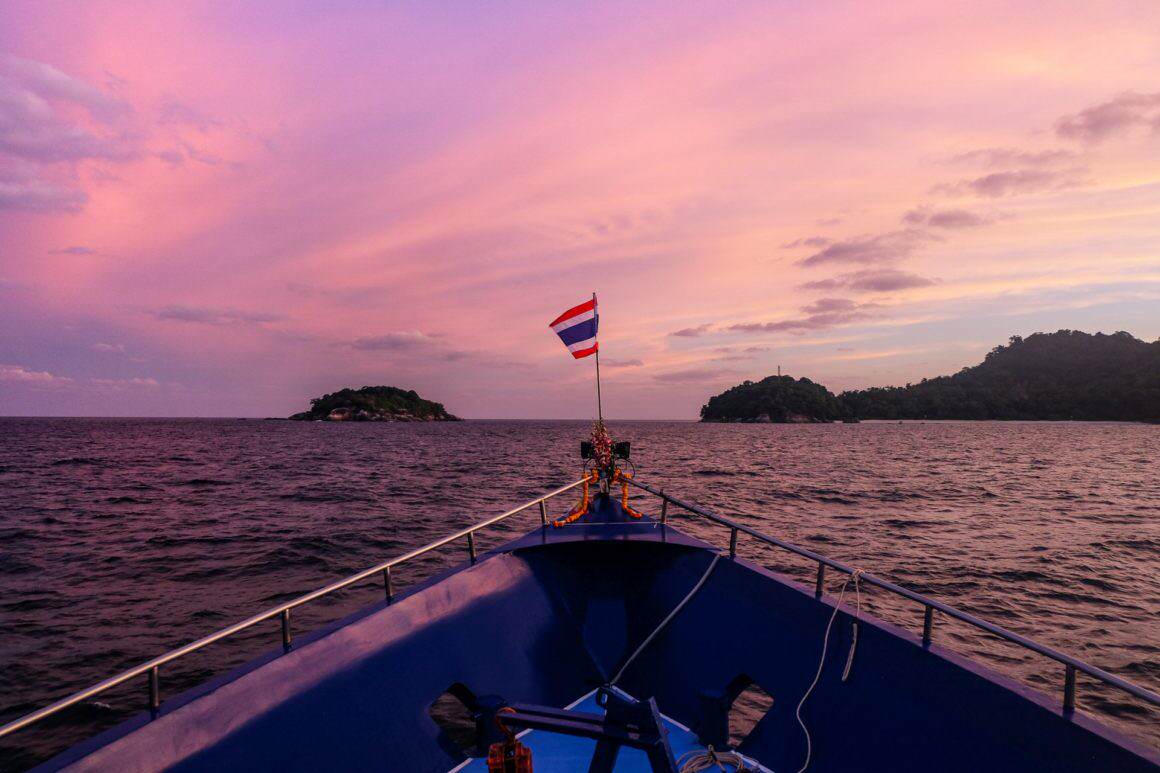 What you should know about diving the Similan Islands
Deep dive sites & strong currents
Be aware that diving around the Similan and Surin Islands means you need to go deep. None of the Similan dive sites can be found above 20 metres, rather between 25 and 30 metres. To dive there you will need a deep dive certification, which you can also do on board without too much effort and study. With a normal Open Water Diver´s licence you are only allowed to dive down to 18 metres. And even if you have been diving deeper before for whatever reason, the dive instructors will not allow you to do so in the Similan Islands Marine National Park, which is actually a sign of professionality of these dive centers, for me absolutely a benefit when diving with Khao Lak Scuba Adventures.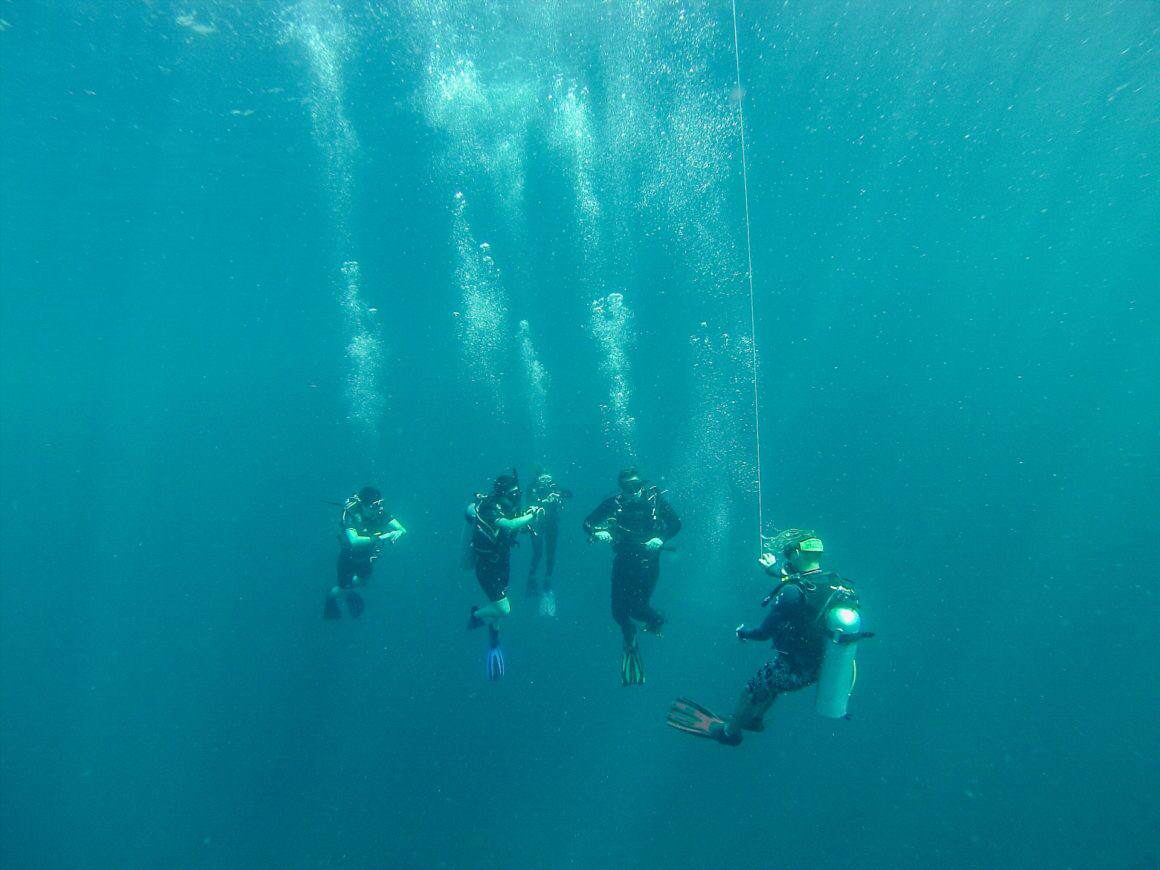 Also breathing Nitrox from your tanks is a good choice. If you haven't got a Nitrox certification yet, but might have considered getting one, this is a great chance and definitely worth it, if you want to stay underwater longer. You can also do it on board. There is only some study on deck and a test, but your dives will not be affected by having to do any skills under water.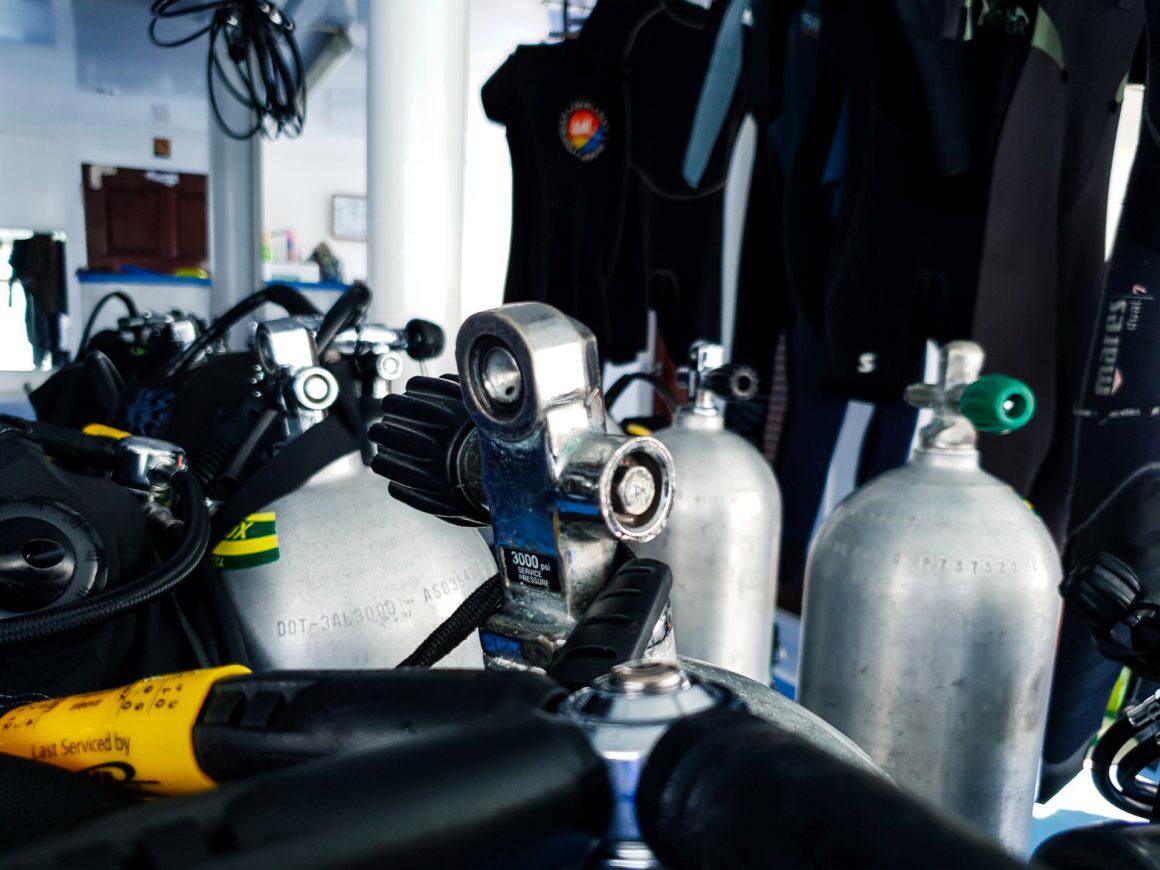 If you are really keen on getting further dive qualifications, you can even do your Advanced Open Water during the trip, which will of course cost some more time to study and practice different skills while diving, but if you don´t mind, it's a great opportunity to kill two birds with one stone, because you will anyways be diving heaps.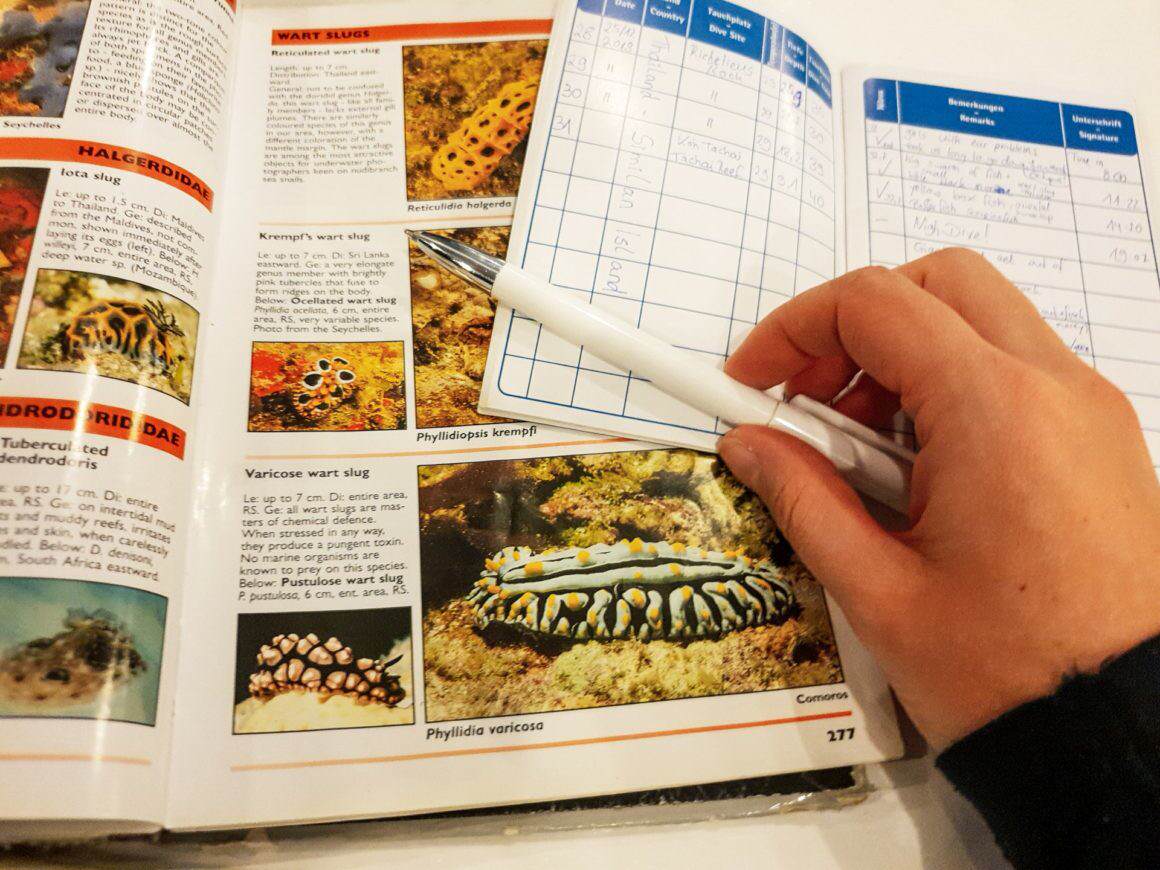 Around the Similan Islands there can be some strong currents and also upwellings, which bring up much colder water from the deep blue sea. So you might find yourself swimming against current sometimes or fshockingly freezing for a few seconds in the normally 29 degree warm water, as the currents from the deep can cause some huge temperature differences.
Protected Marine Park
The Similan Islands are an uninhabited, protected marine park, where the number of visitors is limited to 3,325 'day trip tourists' and 525 scuba divers per day since October 2018. I think it's a good thing, as the Similans are one of the world's most popular dive sites and the reefs are bleached significantly already. So I count it as a plus point that the national park entries are restricted to protect the underwaterworld.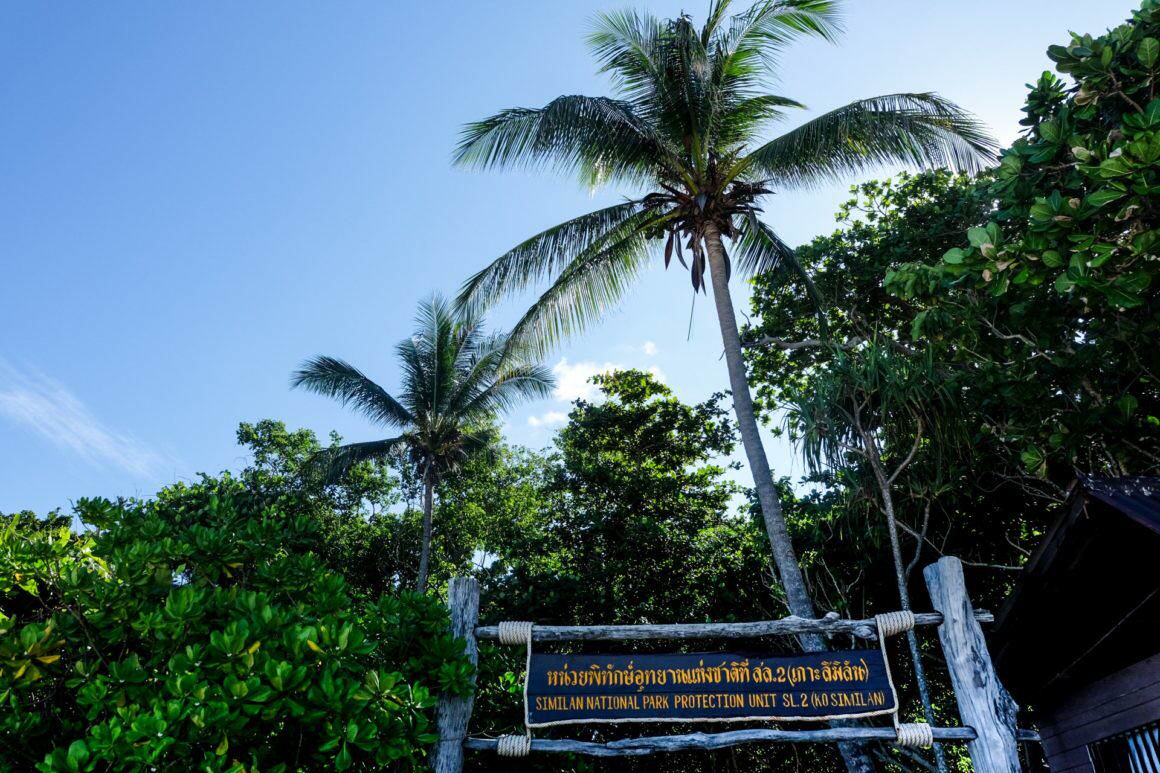 If you think of Thailand´s islands, you definitely have pictures with white powdered beaches in your mind. But most of the Similan Islands actually don´t have sandy beaches. Instead big bolders and rocks dominate the scenery underneath and above the surface. The real beauty of the Similans is found underwater, with some exceptions: Similan Island No.9 features a dreamy beach, which really looks like right out of a picture book – at least before the daytrippes arrive from Khao Lak. That´s one of the biggest advantage of being on a livaboard: We are already here since the early morning as our Manta Queen 3 had anchored just around the corner the night before. Between two dives today our motto exceptionally is: "Land ahoy!" It feels a bit odd stepping foot on land after being on a boat for 3 days. But I couldn´t have imagined diving around the Similan Islands without feeling the sand between my toes at least once.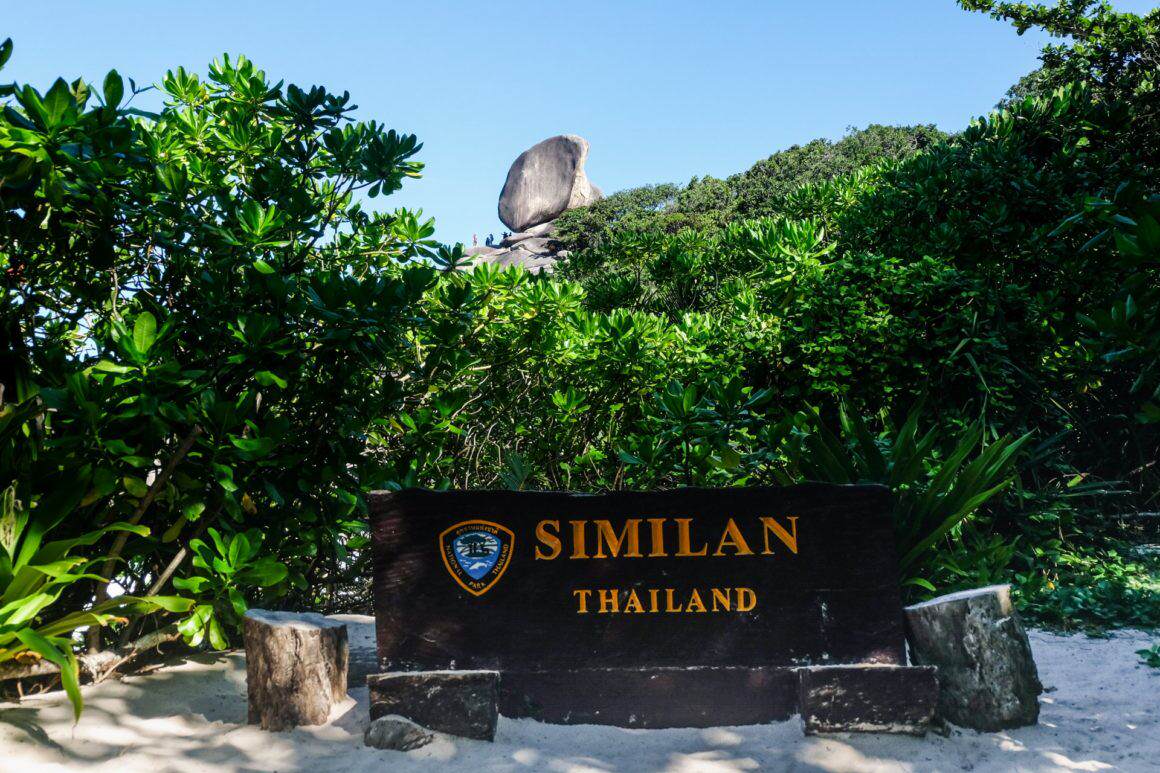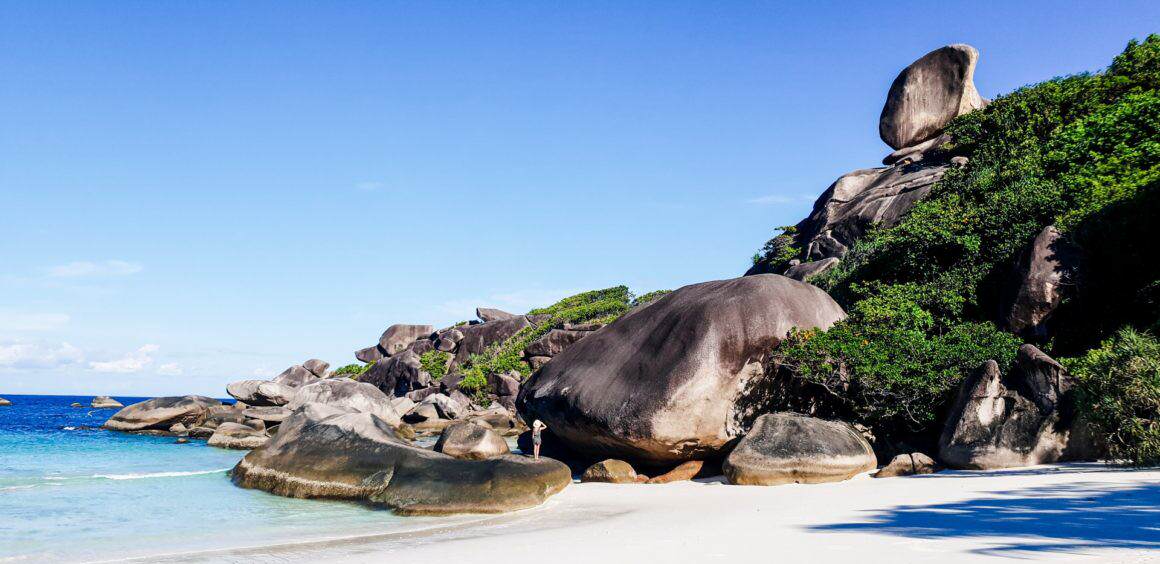 The short trek up the boulders is managed easily. From top of the huge rocks there is a breathtaking view across the bay with its white sand and crystal-clear turquoise water, which makes our Manta Queen 3 almost look like a toy boat. I definitely could have stayed a little longer!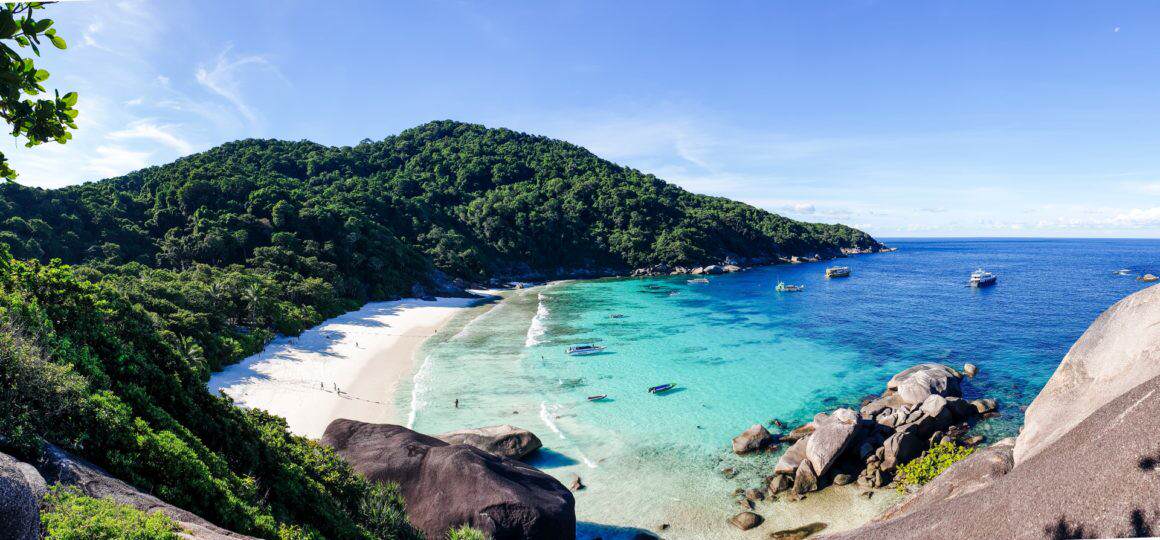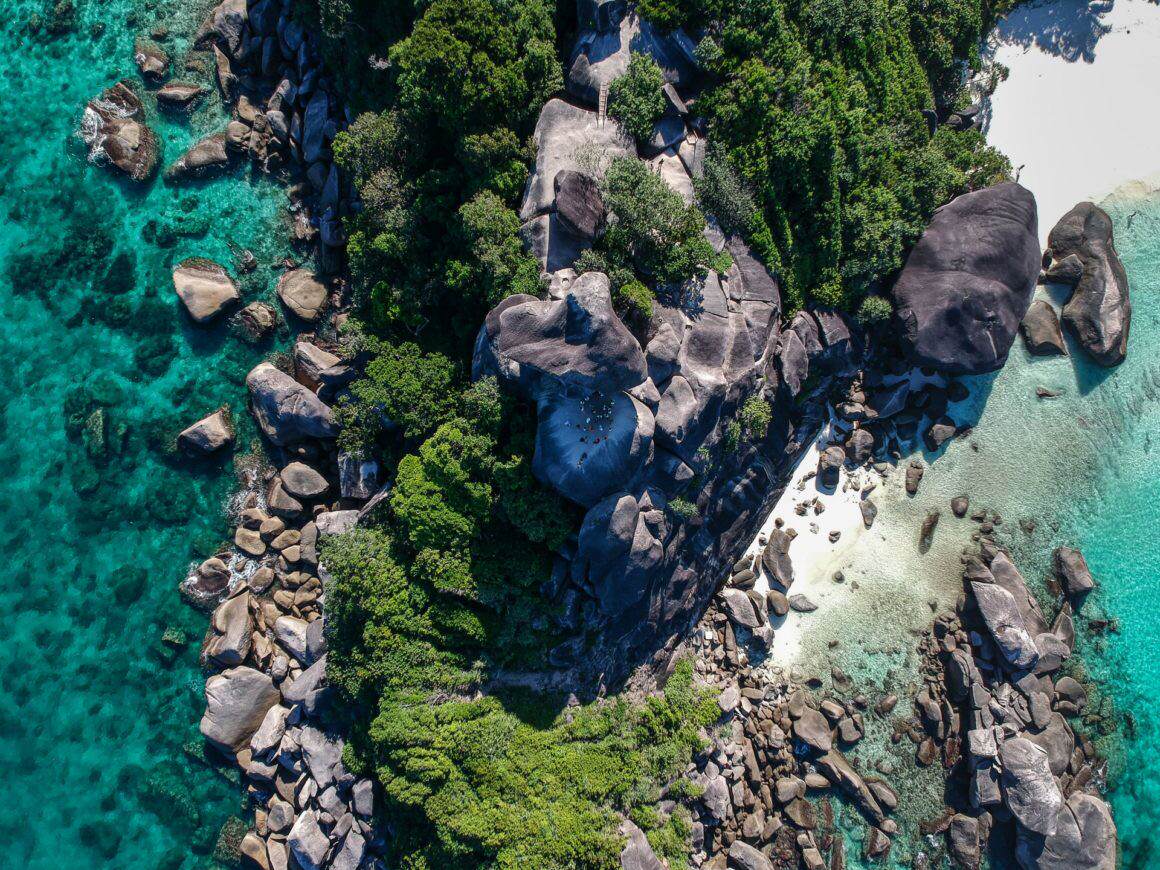 In general there is a fair chance of seeing big stuff like sharks, mantarays or even rare whalesharks, but there is definitely no guarantee! Unfortunately overfishing has harmed the marine life already, which also has consequences to the odds of spotting certain fish. Also the catastrophic tsunami of 2014 left signifcant marks behind.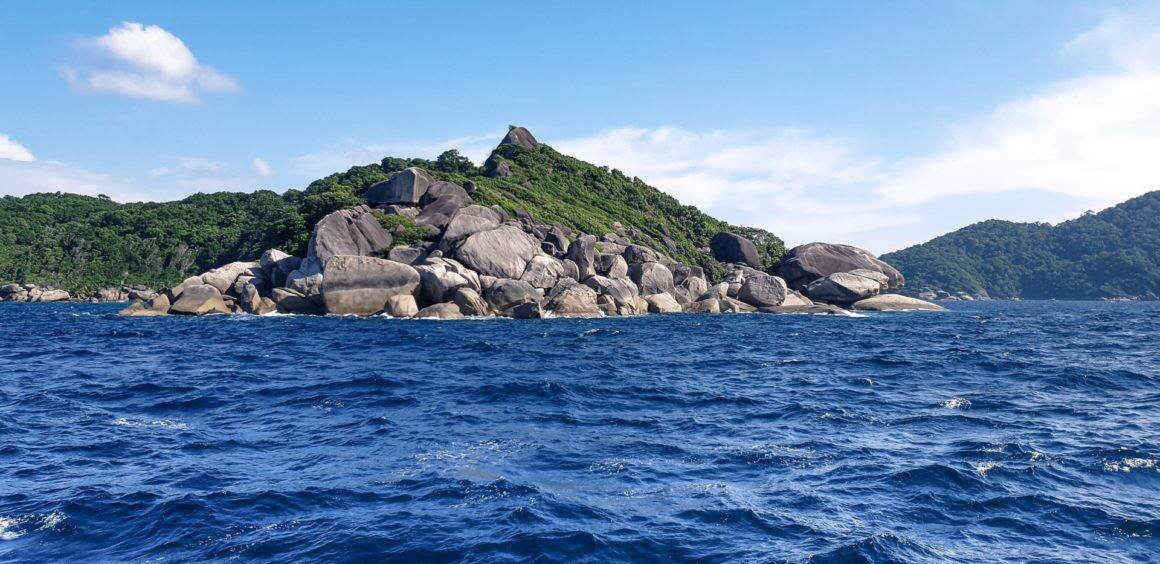 Nevertheless: The underwater landscape if the Similan Islands is absolutely special, as you can find huge boulders, rock pillars and swim throughs at a lot of dive sites. So it's not only about the marine life down there, it's also a great landscape to look at and enjoy. From time to time I felt so small by swimming closeby these enormous rocks, looking up and finding myself inbetween large swarms of fish, from small boxfish to big travellies, barracudas or even big pufferfish and moray eels.
How to get to the Similan Islands
Usually liveaboards to the Similan Islands start off from Khao Lak. Most dive centers also pick you up from Phuket for a small charge. There are daytrips from Phuket and Khao Lak to the Similan Islands as well, but to get beyond the paths of the day visitors and having a real diving experience, a liveaboard will always be the better choice.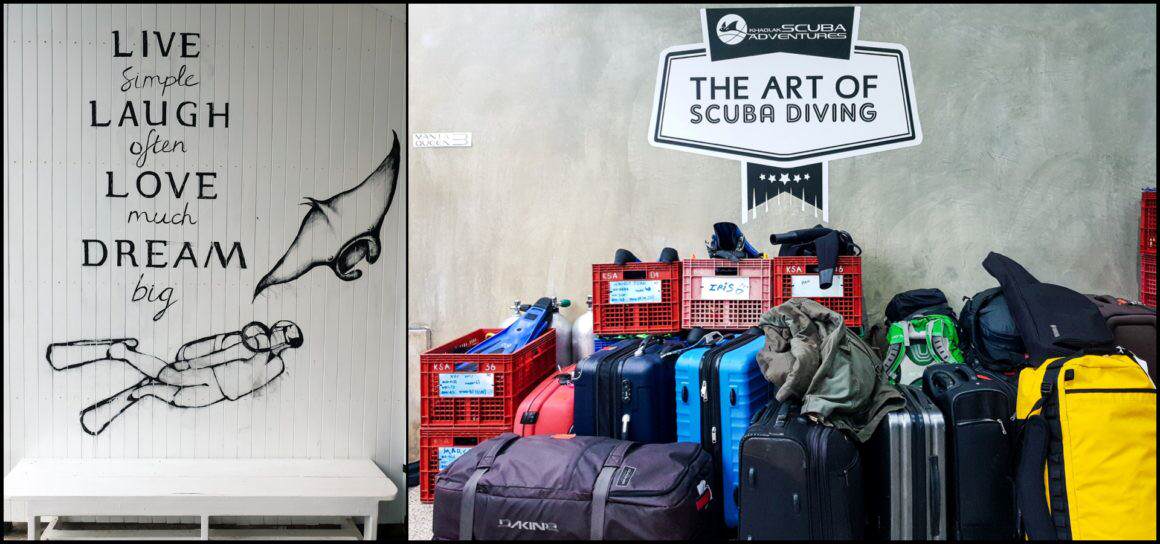 When to visit the Similan Islands Marine National Park
The Similan Islands Marine Nationalpark is open from mid October to mid May as the monsoon season doesn't allow good diving conditions.
***
QUESTIONS & COMMENTS?
Have you ever been diving or snorkeling in Thailand? Leave me a comment! Do you like the article, or still have any suggestions or critics? I am happy to read what you are thiking! If you like my content, please feel free to share this article with your friends!
Are you curious now? In the category Thailand you can find further travel stories.
***
 – SMILE4TRAVEL NEWSLETTER –
Become part of the Smile4Travel Community – Follow my Facebook Page & Instagram and register for my Newsletter, so you don´t miss any Smile4Travel adventures! No Spam – I promise!
[mailpoet_form id="1″]