This post is also available in: Deutsch
7 am: After a long night with almost no sleep I´ve just landed at the airport of Koh Samui. Tired and exhausted from my flight over night from Shanghai via Bangkok to Koh Samui, at 10 am I step onto the Haad Rin Queen ferry. One more hour and I will finally arrive at Koh Phangan. Koh Phangan, isn´t that the island of Thailand, best known for its exhausting partyscene, especially the full moon party, taking place at Haad Rin beach every month? Yes, it is. But my aim to visit Koh Phangan is a different one, actually the most contrastful, you could probably imagine: I am visiting Koh Phangan for a 10-day Yoga retreat. And what can I say: Koh Phangan welcomes me with perfect conditions: The sun is shining bright and the sunlight turns the ocean into different shades of blue and turquoise. The sea is calm as I´ve never seen it before, while white cumulus clouds adorn the horizon. My first visit to Thailand seems to become a very special one.
Yoga-Oase & Hidaway: The Sanctuary Koh Phangan
It was more by chance that I found the Yoga resort "The Sanctuary", located at Haad Tien beach on the island of Koh Phangan. But it turned out quickly that it was the best place I could have chosen to find my inner peace and calm down my bumble in the butt. Everybody, who knows me well, will affirm, that I am not the kind of person who spends a week or even more time at only one place while travelling, not exploring the surroundings, getting to know countryside and people. But The Sanctuary changed that: My stay really calmed me down. I was convinced to go on at least one or two day trips at the end of my holiday to explore Koh Phangan´s jungle or other beaches, to snorkel or maybe even go diving again. Hey, I´m in Thailand, right? But in the end I spent 10 days and nights at this place. How could that happen?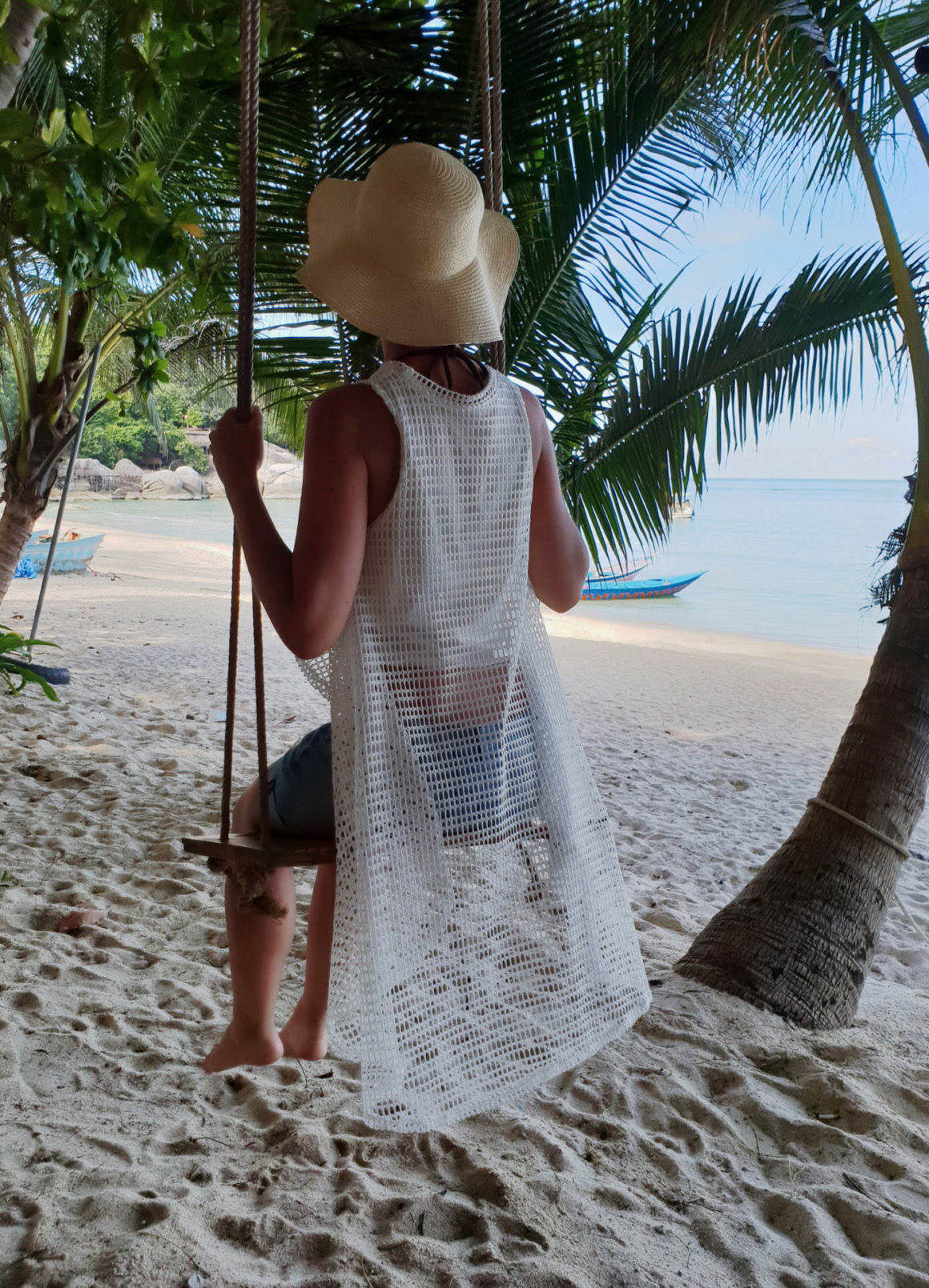 In search of the perfect yoga retreat
Location & Bungalows
For sure there were more reasons, influencing that at The Sanctuary I found my perfect place. One I am sure is the location itself: The resort lies remote at the quiet Haad Tien Beach, which you can reach in 5 minutes by a small Taxi boat after arriving with the ferry at Haad Rin. Even if it´s a really short distance, as soon as you step your feet off the small boat, you will feel that you arrived in a totally different world. As The Sanctuary covers most part of the bay, you will not find anything else here besides some other small bungalows and a hand full of restaurants in walking distacne. But besides this: No ATM, no minimarket, no tour guides, nothing. If the sea is rough and the waves are too high, you need to tale a jeep, taking you for at least one hour through the outback of Koh Phangan. Maybe the first reason, why you don´t pass by here by chance.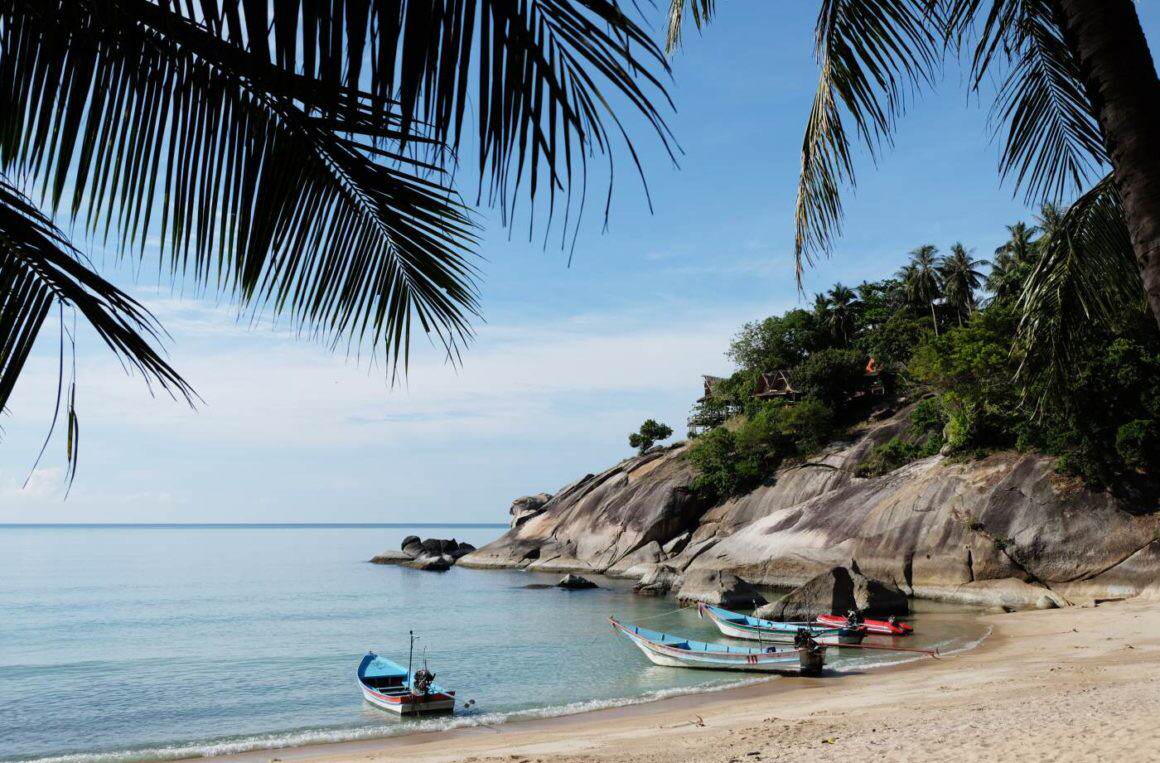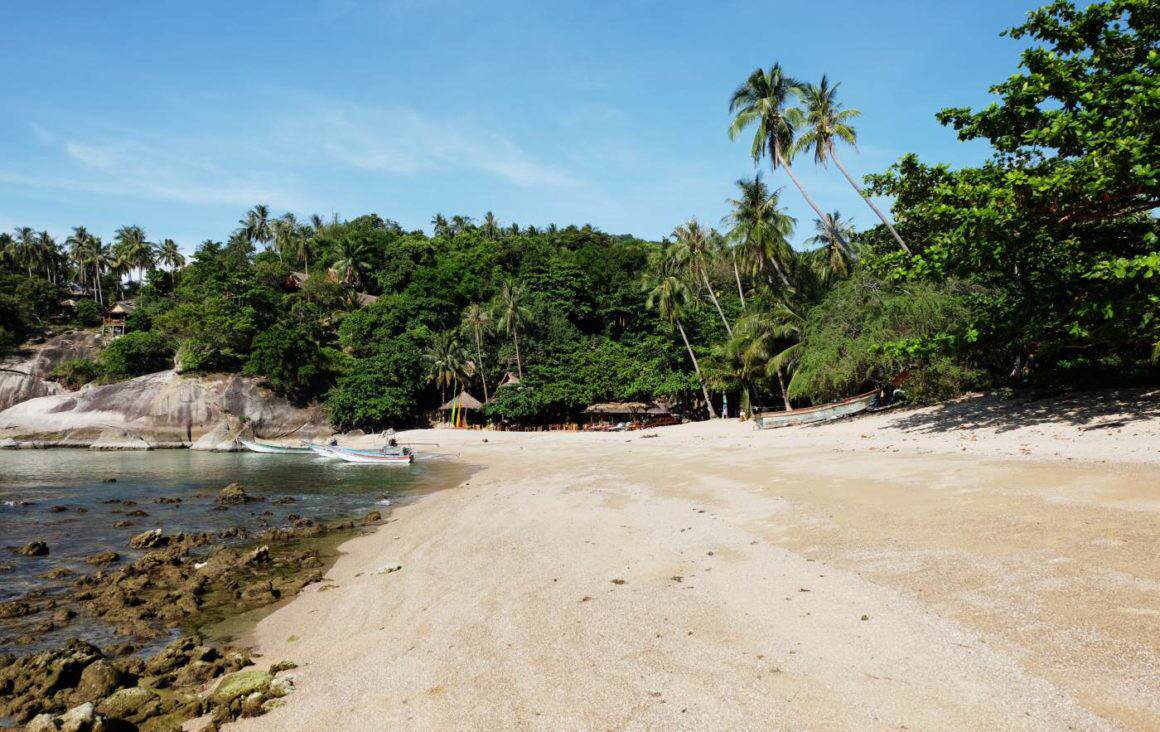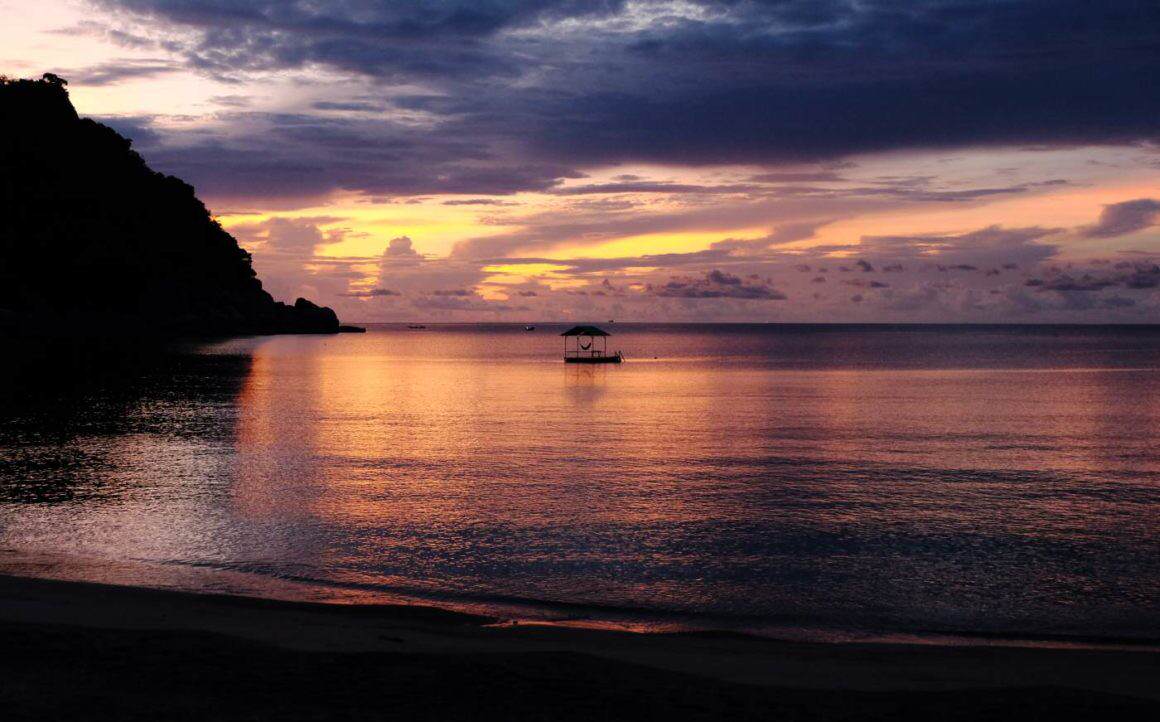 The resort is embedded in the middle of the jungle. Winding up the hill you will find different bungalow types from cheaper dorms to spacious bungalows. Depending on the price category they are further or closer to the beach, offer fan or A/C or even provide an ocean view. So you will definitely find your perfect fit.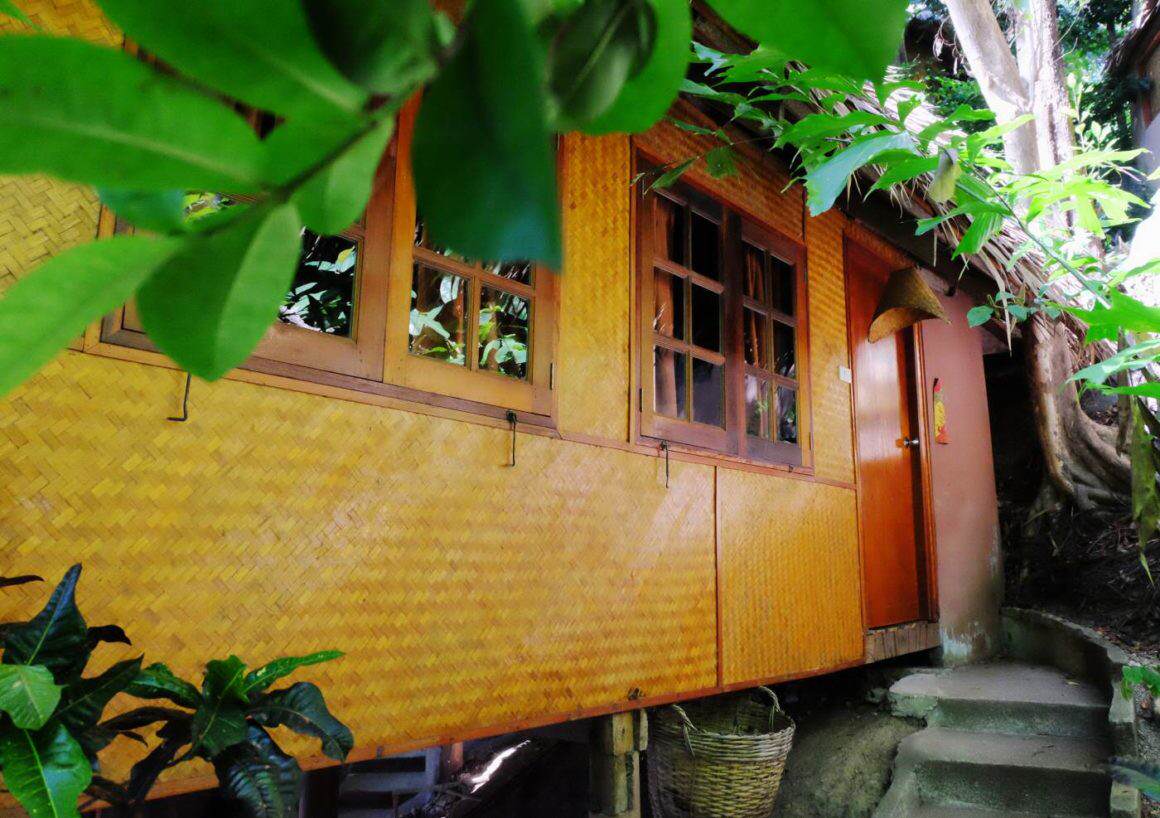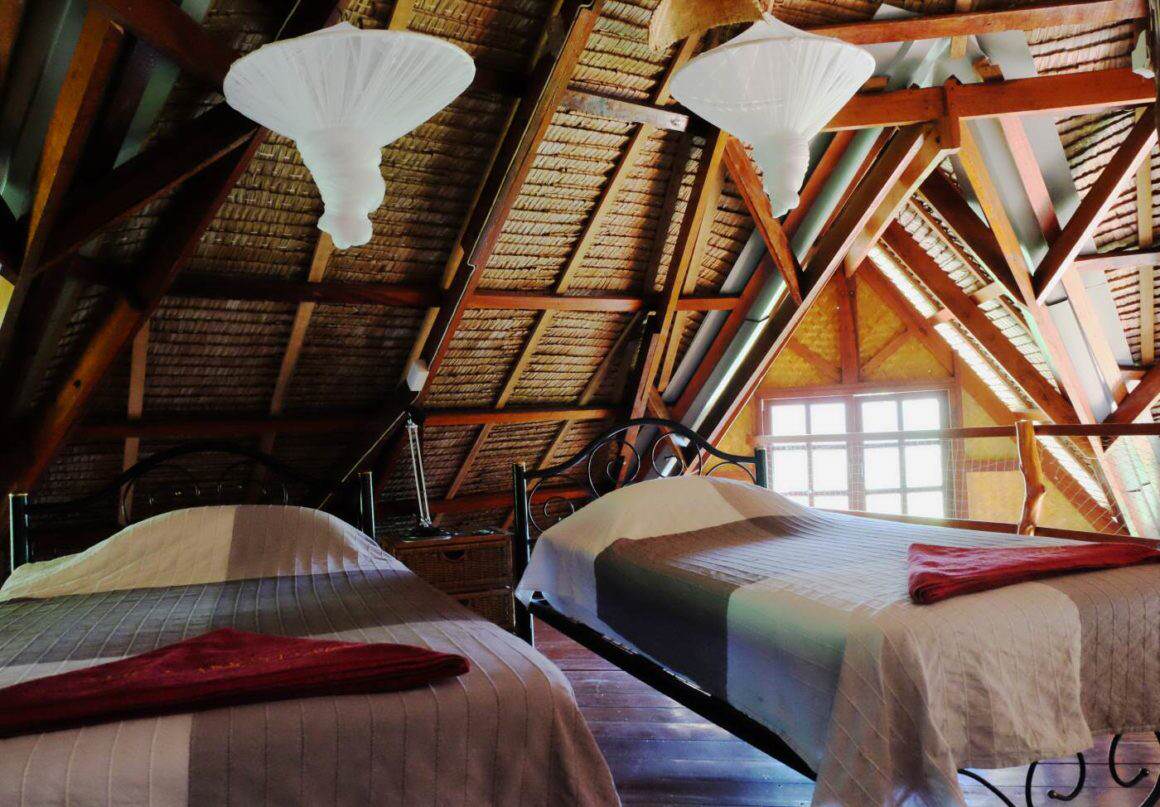 I got a hillside bungalow with a big balcony and hammock, lying in the middle of the jungle, halfway between the beach and Buddha Hall, where the daily yoga classes take place. I love the jungle sounds surrounding me, when I wake up in the morning, relax in my hammock in the afternoon and fall asleep at night. What living in the jungle also comes along with, are some smaller animals such as geckos, toads or crawlies. So if you can´t stand this, you should think about the location of your bungalow pretty well. 🙂 What you cannot avoid are the mosquitos. So better be prepared, but don´t worry too much, it´s part of staying in the jungle, right?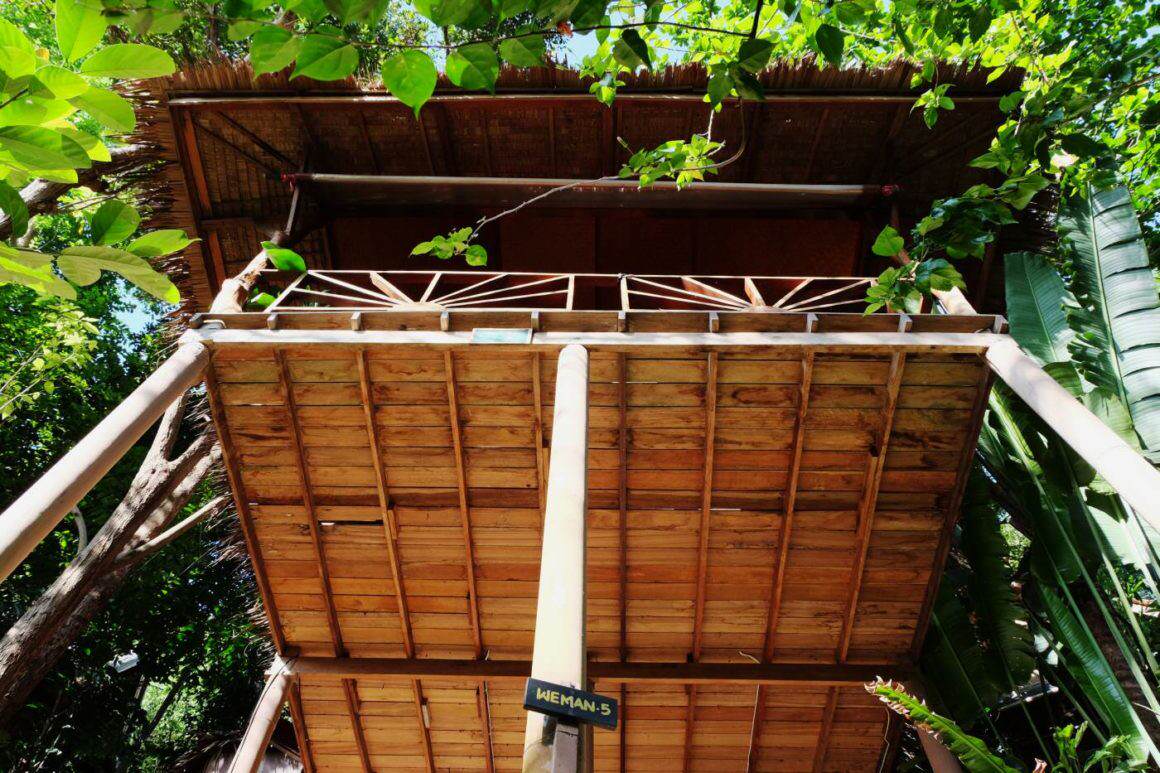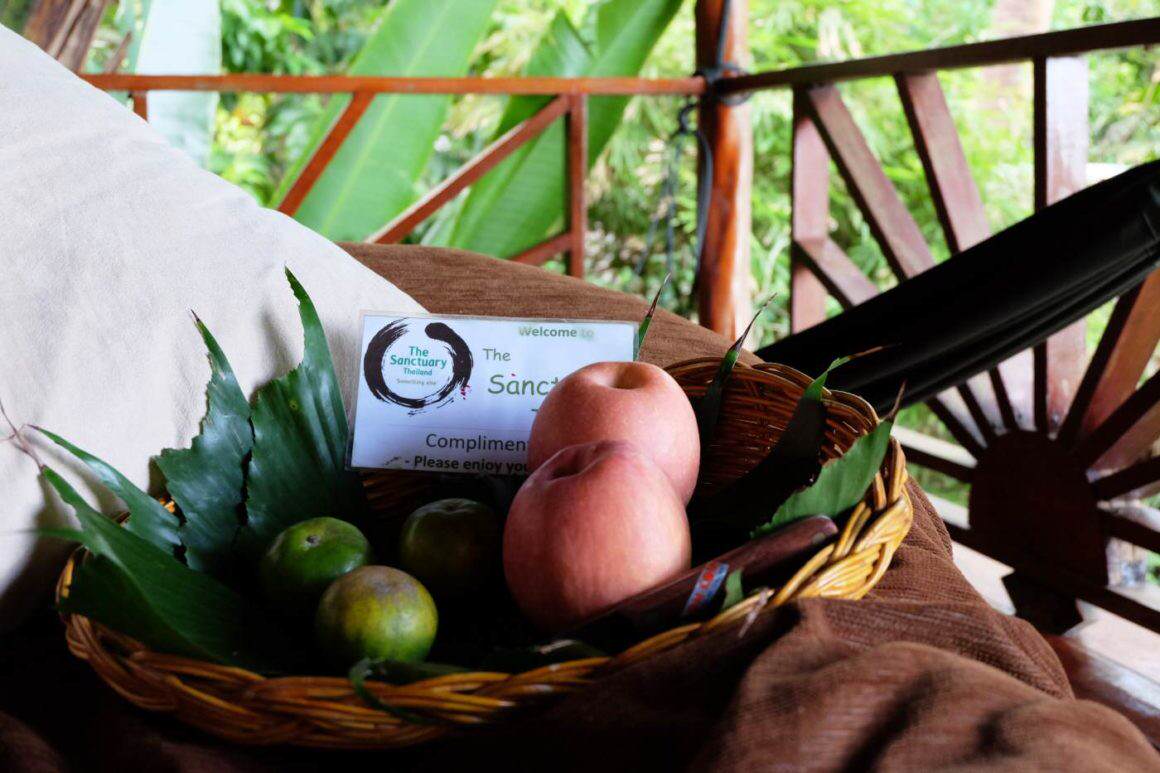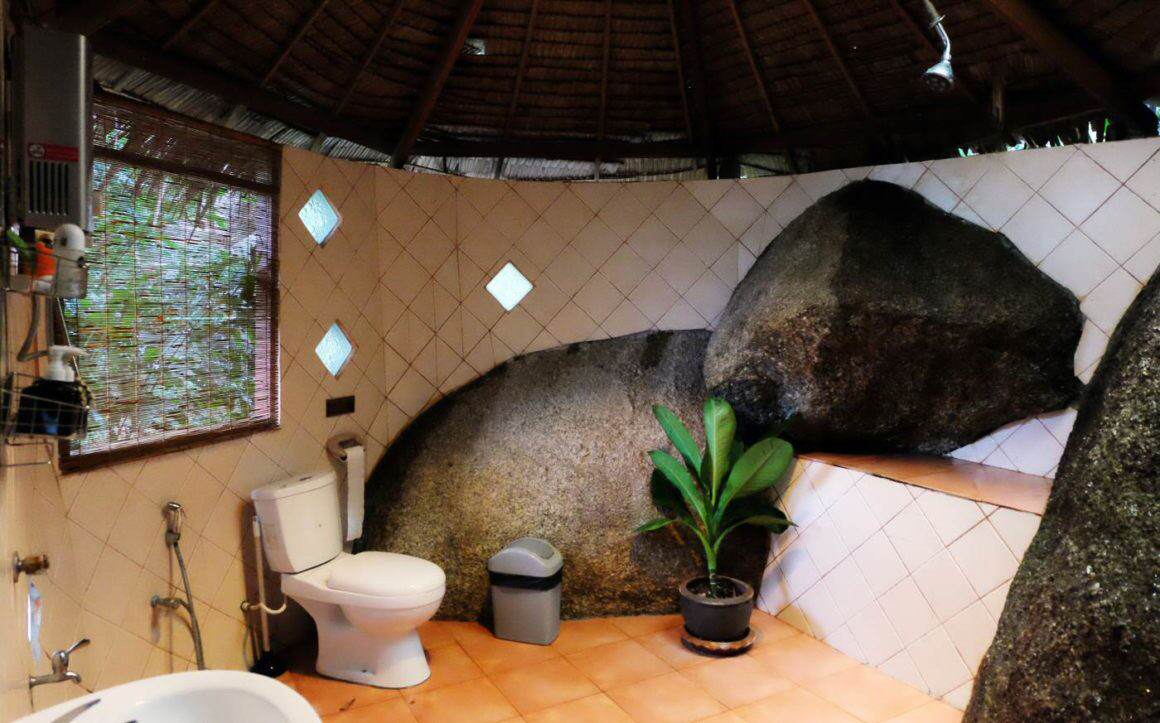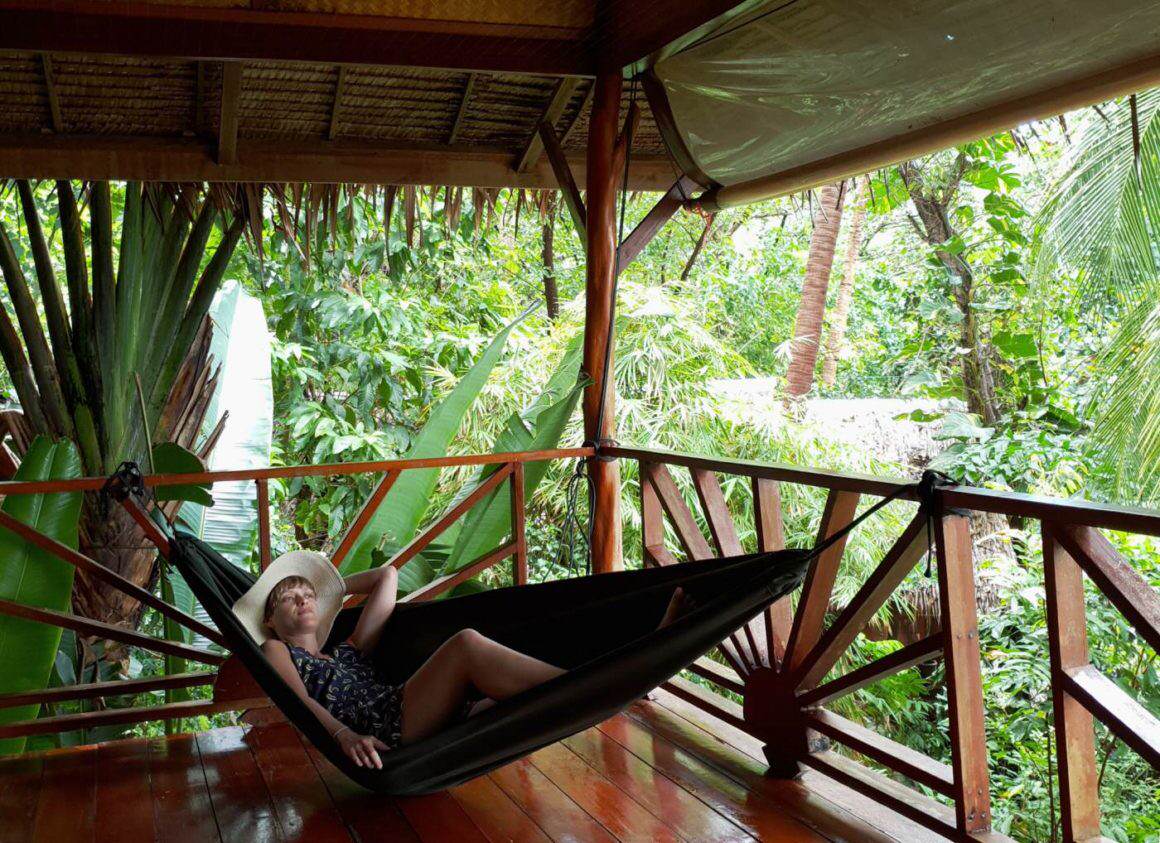 Yoga, Meditation & Wellness
The reason, why I decided for a yoga retreat at The Sanctuary is simple: There are lots of options you can choose from and create your own scedule without being commited to a certain timetable. The Sanctaury offers three Yoga- and one pilates sessions a day as well as the opportunity to book private classes. From Monday to Friday there is a guided meditation, everybody can join for free. Furthermore they have their own spa, where they offer different massages as well as body and facial treatments, a steam bath and their own wellness-center. There is a healers gathering every Sunday at the "Tea Temple", where you can get an introduction into different kinds of alternative health and therapies.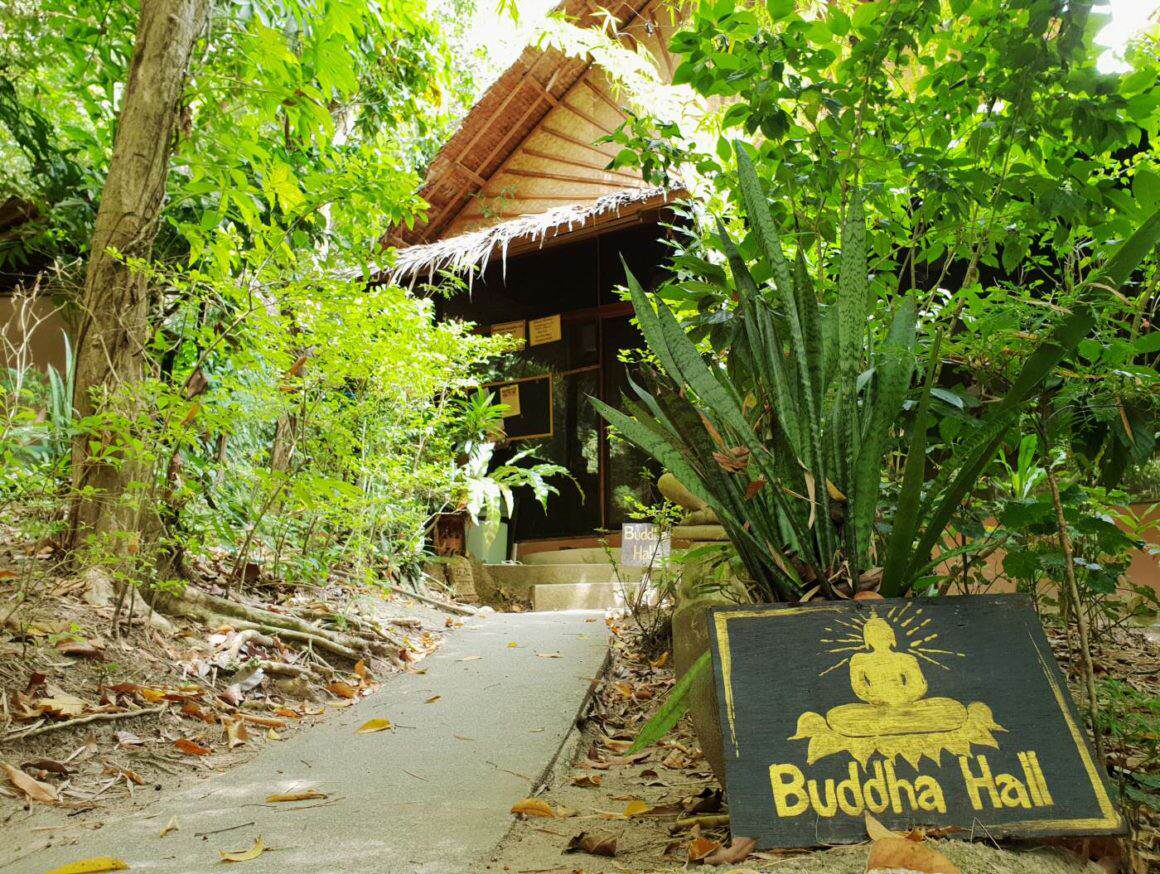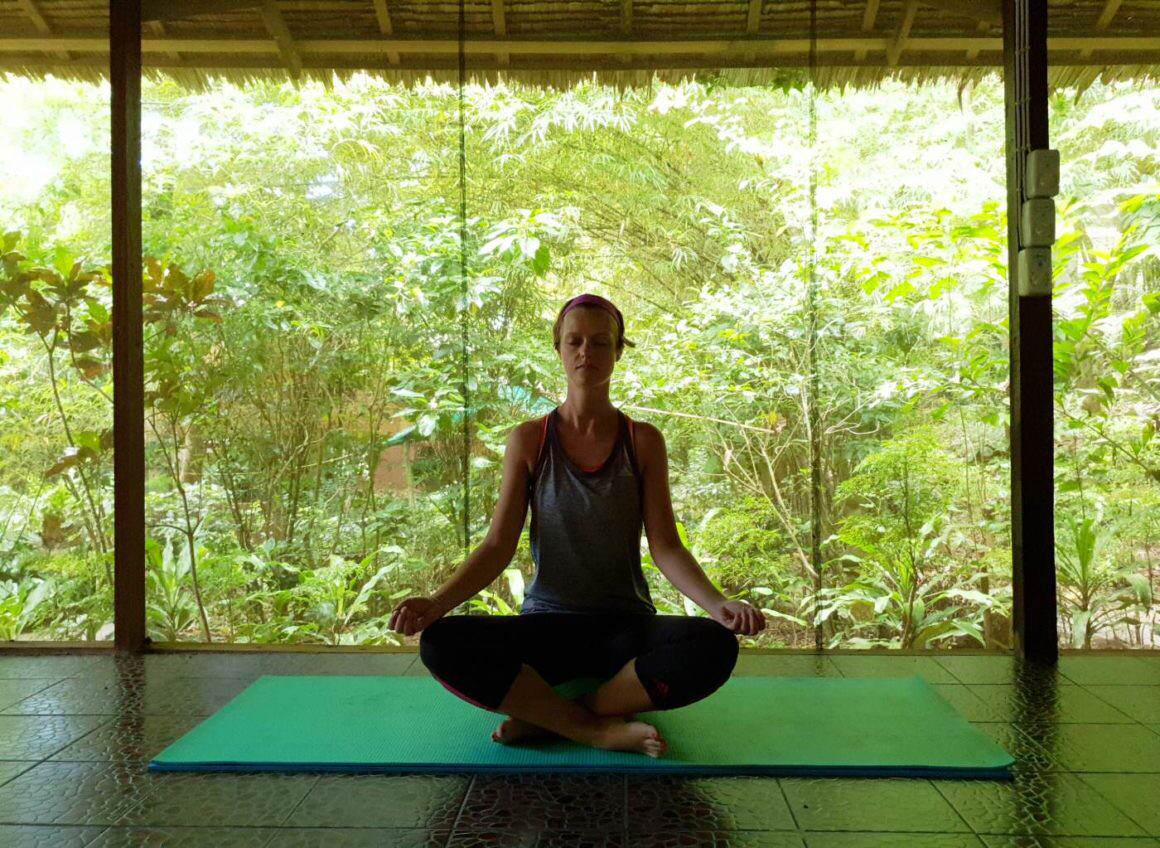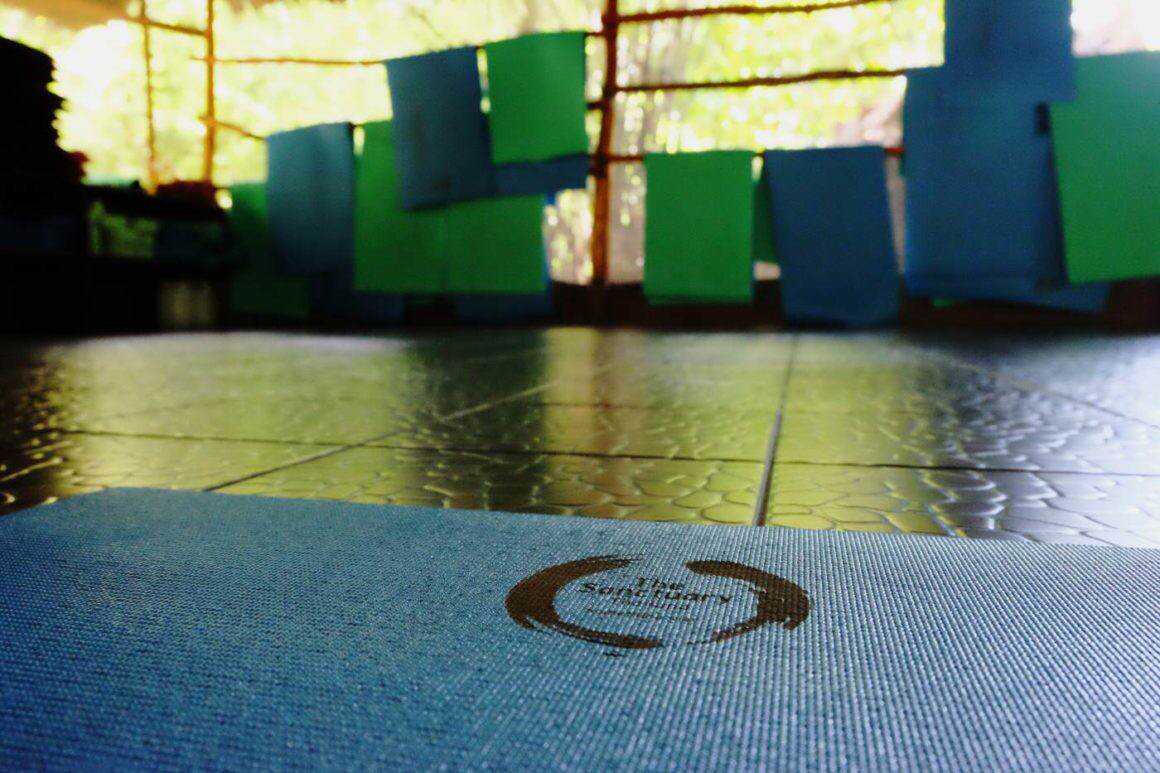 Creating your individual schedule
You can create your personal daily programm, just as it suits your needs. Even if you´ve booked a Yoga-Holiday-Package. The advantage: You already have a certain amount of yoga- / pilates classes inluded (group and private), as well as spa-treatments, the access to the steam bath and even sessions with their healers. So you don´t have to worry about additional costs, but you can still establish your daily routine on your own by joining the classes you wanna take. Decide day by day, what you feel like. Sounds perfect? – It really is!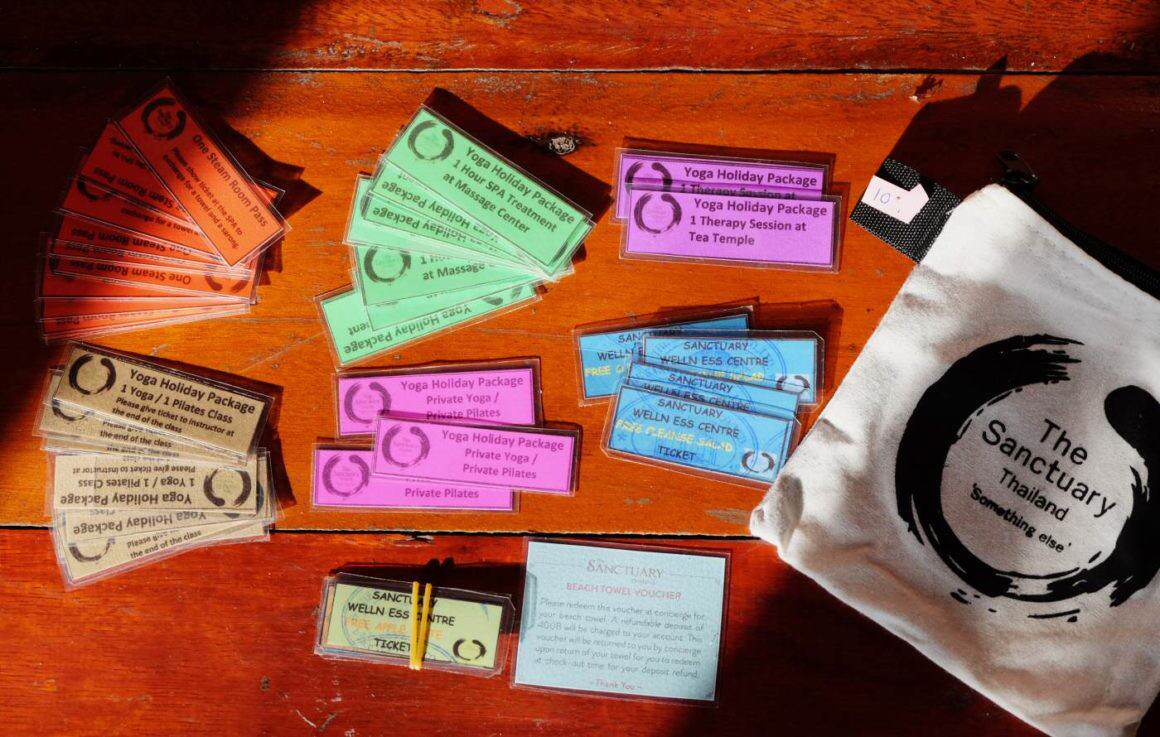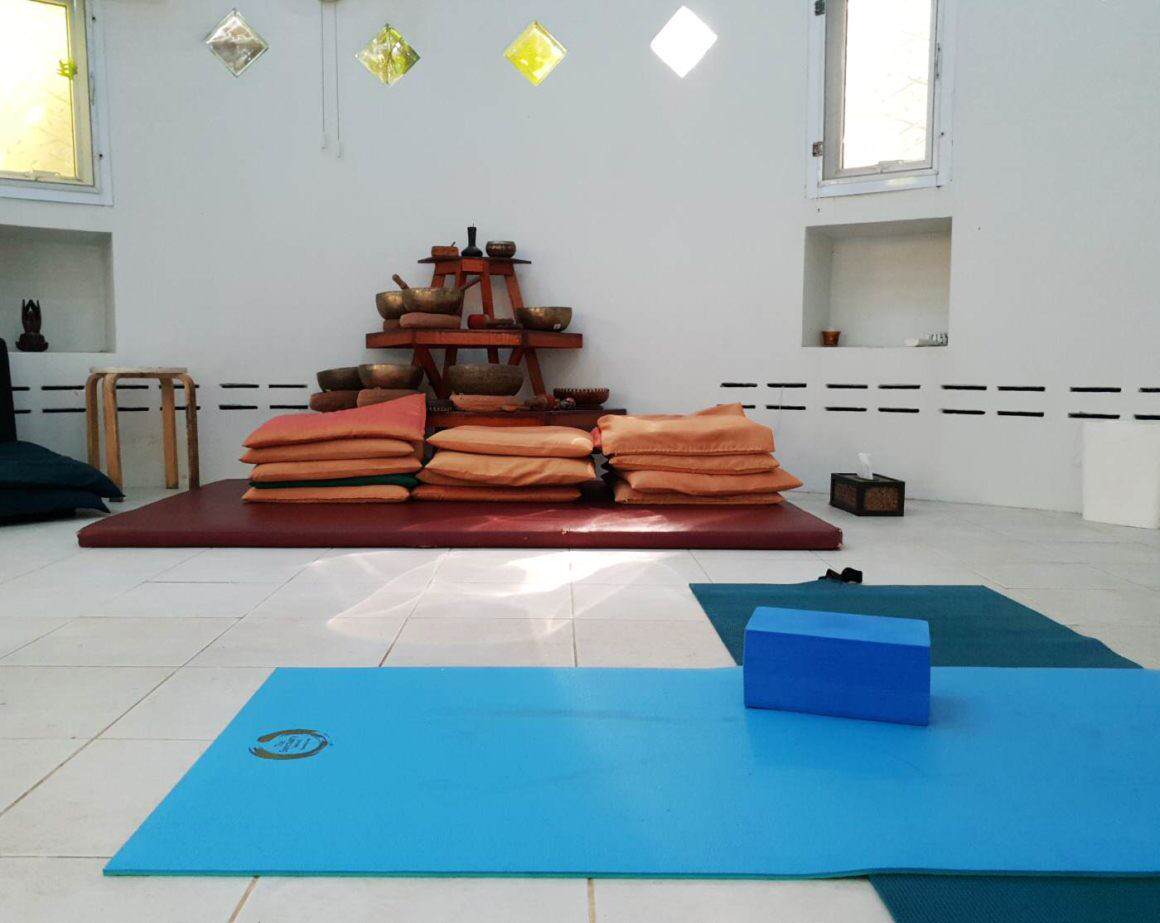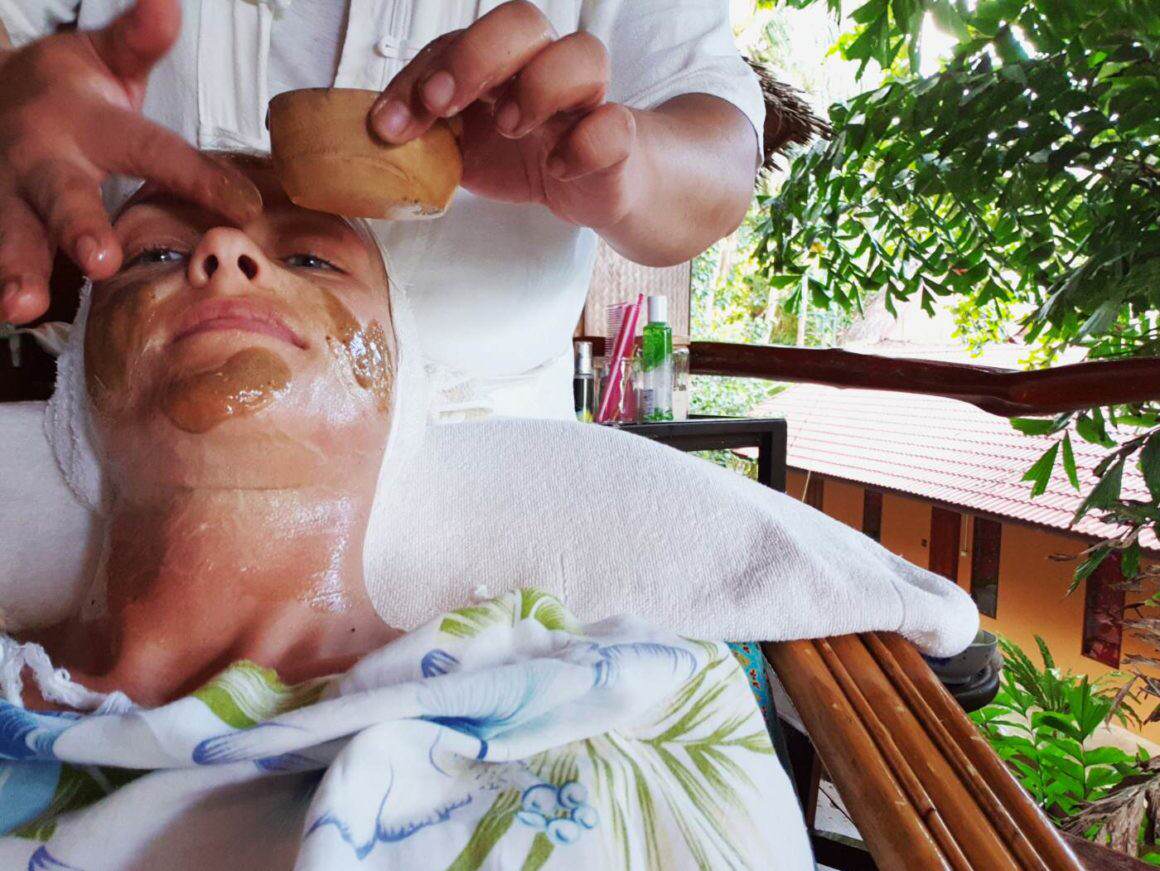 Fasting & Detoxing
When you think of holiday, do you think of fasting and detoxing? Not really? I can understand! But quite a few people I met at the Sanctuary, come here regulary and even exactly for this reason. The surroundings, the yoga classes, the food, everything matches a relaxing holiday, which can be combined with a detox ideally. The trainers really care and e.g. always tell their students, when it´s time for the next herbs, without bothering the others. So if you want to spend your holiday not only to clear your head, but also clean your body, The Sanctuary is the perfect spot.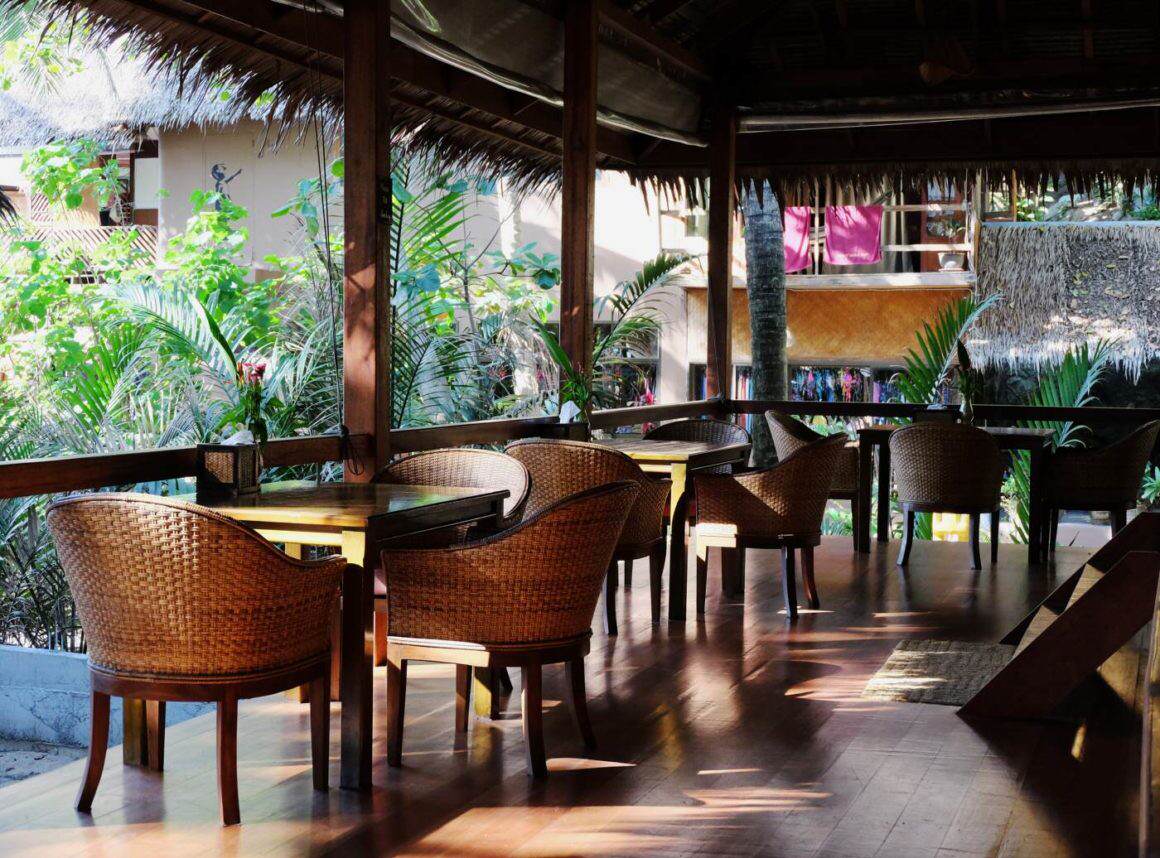 Anybody, who now thinks "fasting in Thailand is a no-go, because the food is just too delicious": On the one hand I have to agree. But on the other hand: Everything what is served at The Sanctuary restaurant, from smoothies, salads to all kinds of raw-food variations, tastes fantastic and doesn´t break the Thailand-experience at all.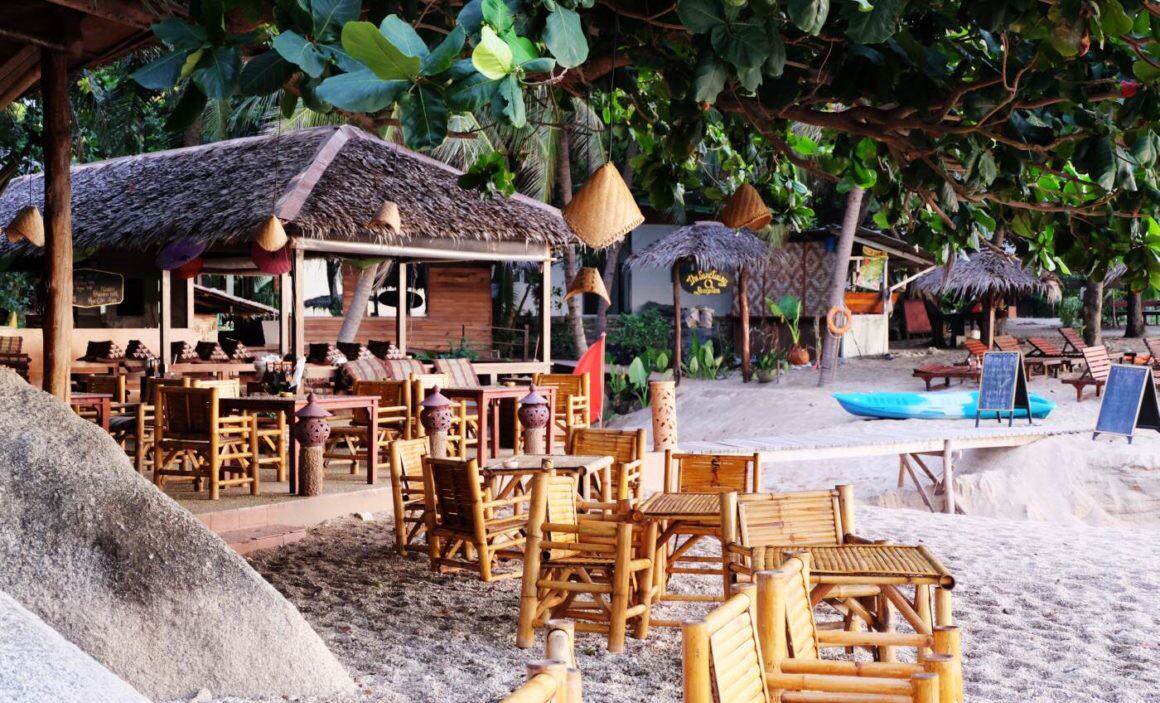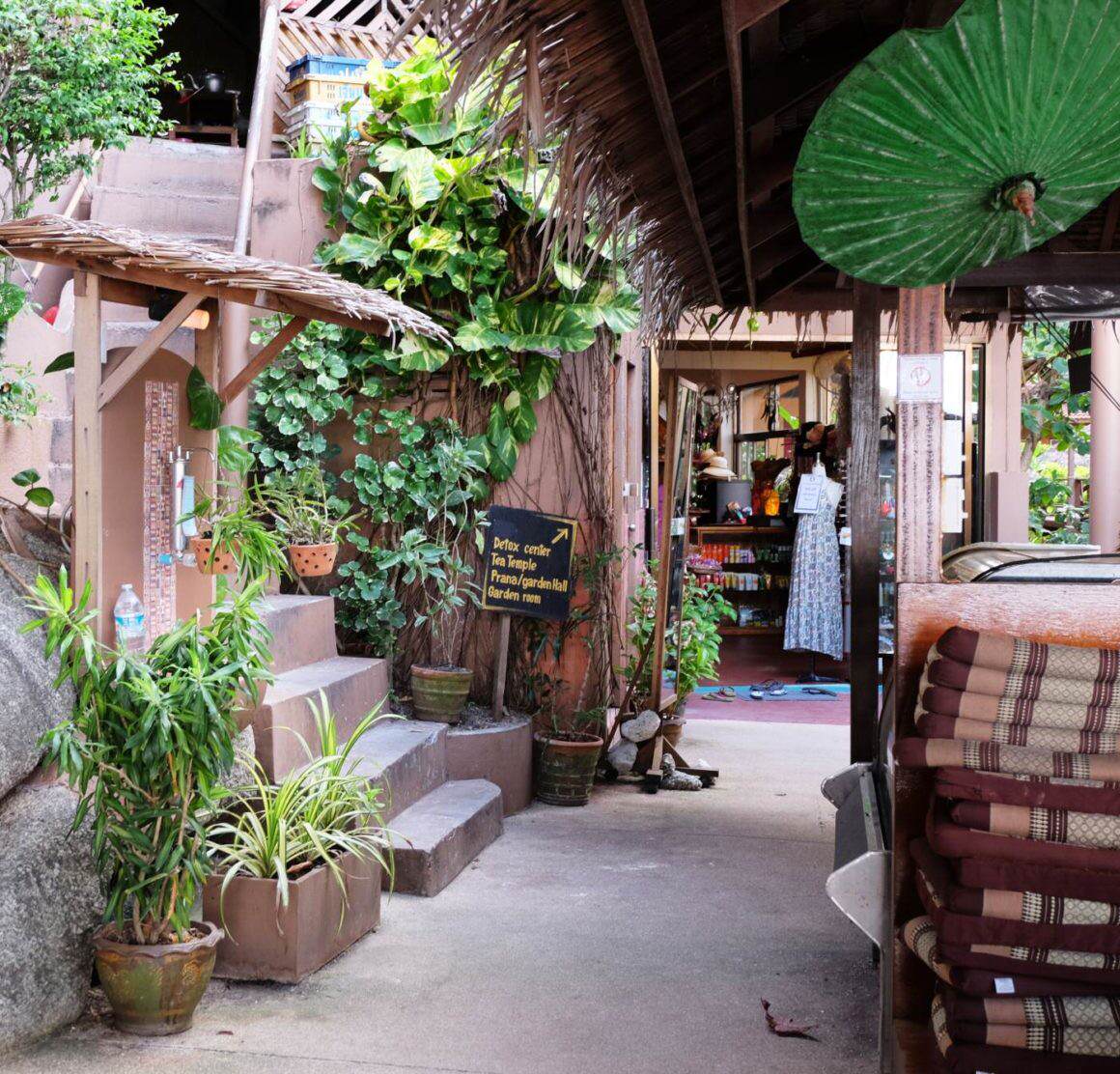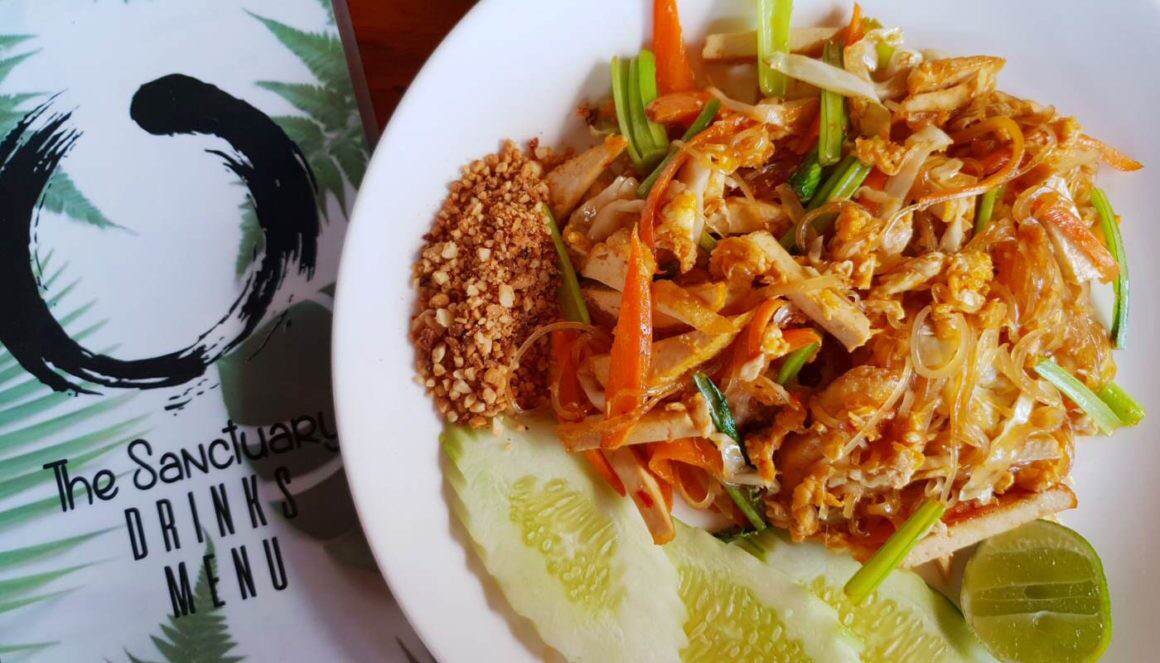 You will find everything you can think of in a raw-version: From pad thai, maki- or rice paper rolls to vegan burgers. To be honest: I am not an advocate of vegan food or other diets or trends you find everywhere these days. But I have to admit that due of the variety offered at The Sanctuary restaurant, I did´t regret it for a single day to have decided for the 7-days-raw-fast in addition to my 10-days-yoga-holiday. Yes, you got it right: I am fasting. For 7 days I only have raw food and drink smoothies. And I´m still thrilled.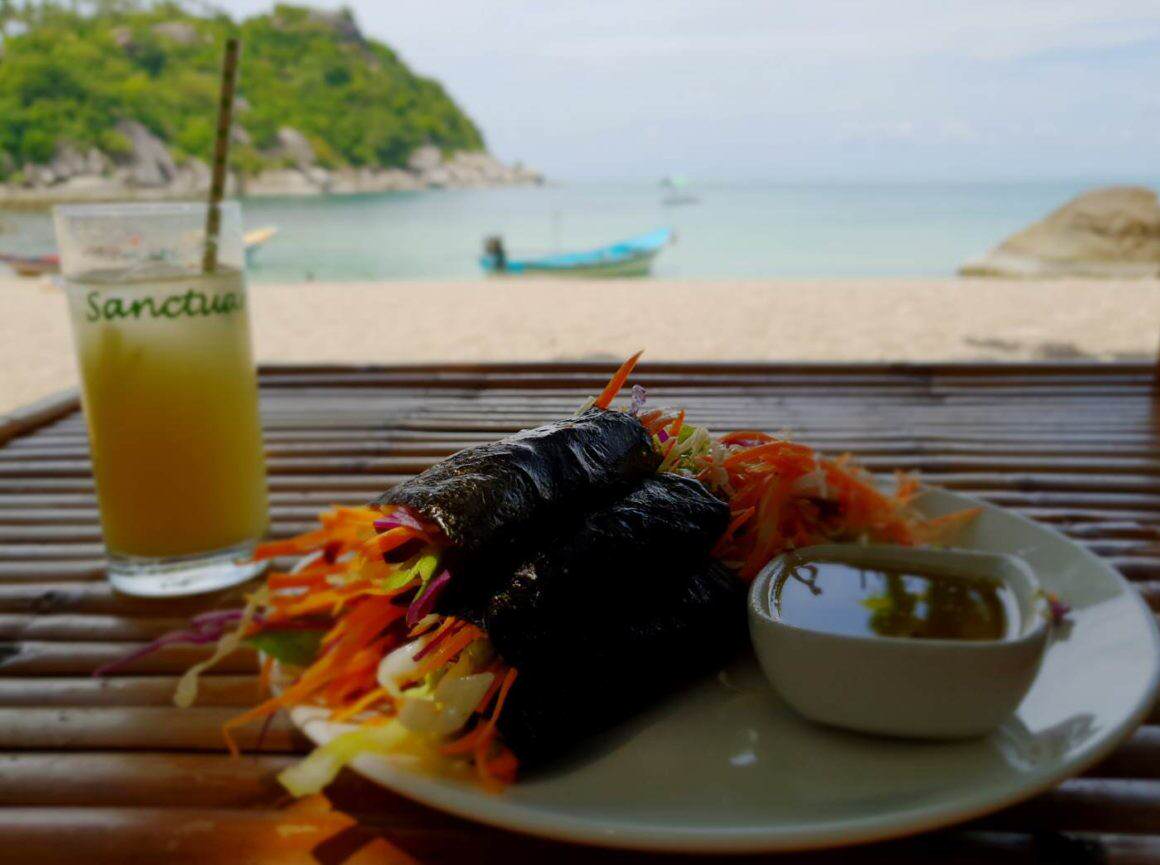 And of course I am looking forward to enjoy fish, seafood and the real cooked thai curries by the end of this week. And no: I didn´t convert into a vegetarian or even vegan person (hubby would freak out :)) But some of the routines I integrated into my daily habits in Shanghai, e.g. doing morning yoga and taking the time to prepair myself smothies and salads. Why? Because I really have to admit that my stomach felt great during my time at Koh Phangan.
My daily Routine
It might sound strange, but my days at The Sanctuary are pretty structured and organised. So I don´t feel bored for one second: I start my day with a portion of psyllium at 7am, followed by a yoga session at 8am or 10.30am, depending on my mood and the weather. In between I enjoy the sun and have a smoothie for breakfast. The perfect start into a relaxed day, isn´t it?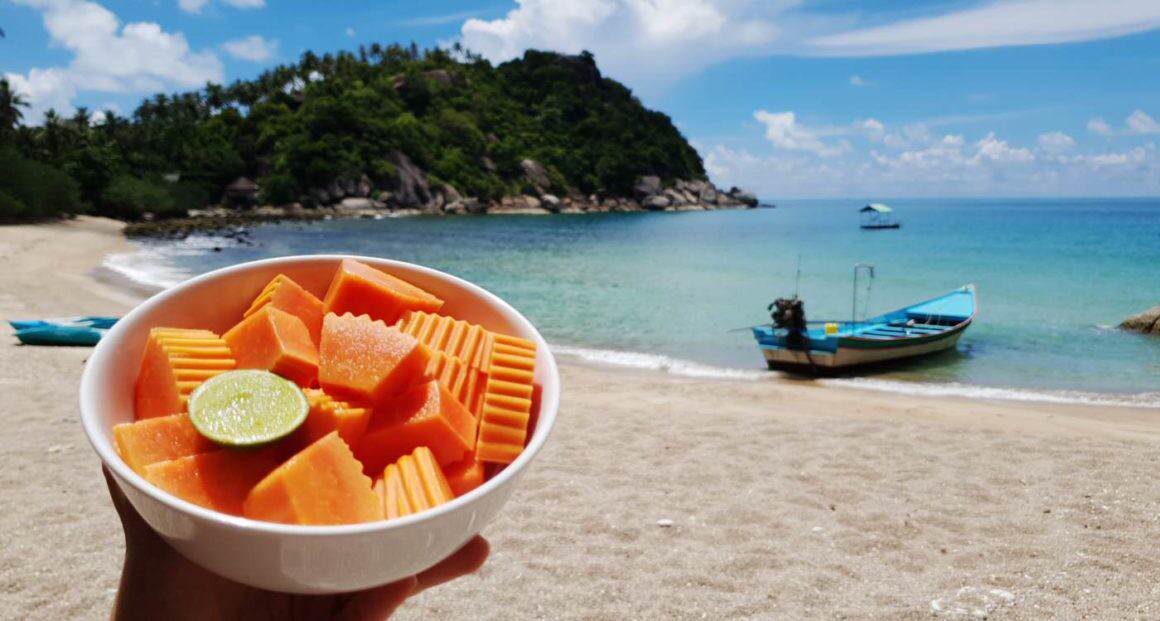 For lunch I have a salad of my choice. Actually the "salad of heaven" becomes my favourite one. It doesn´t only sound, but even tastes like heaven.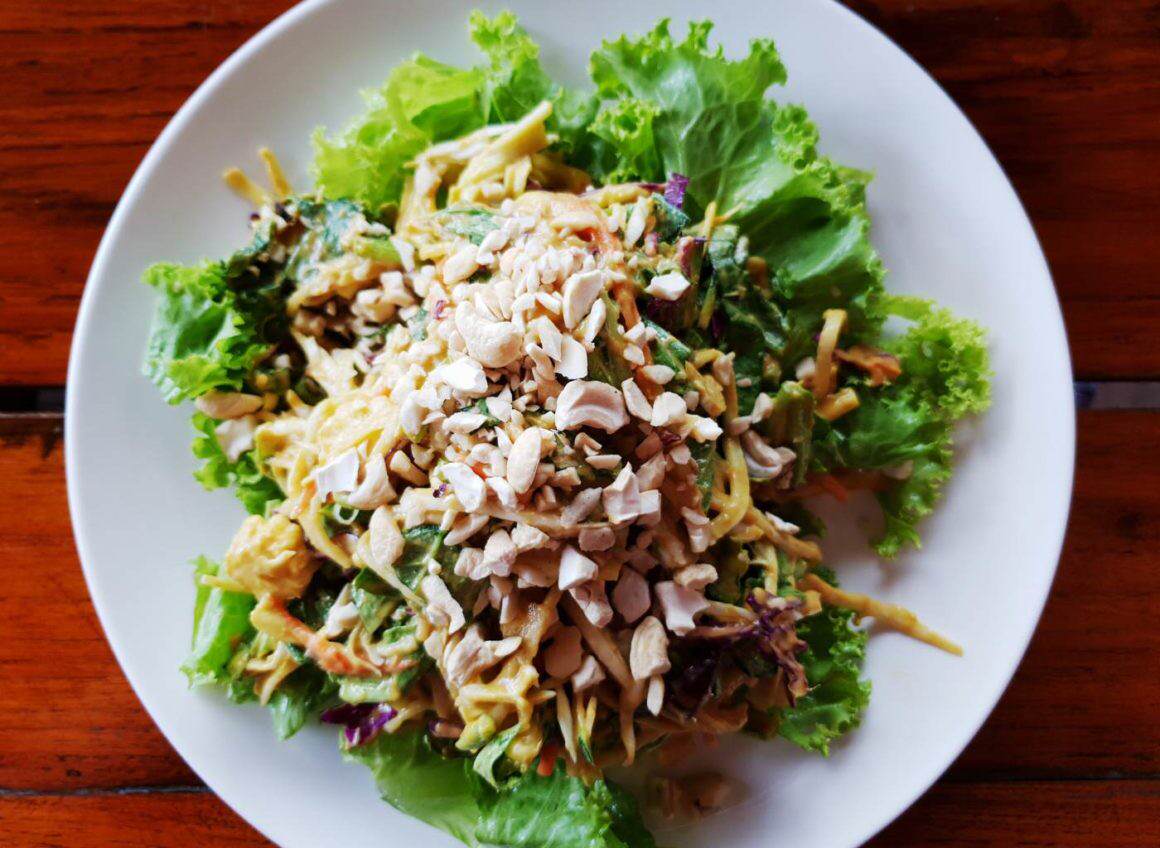 And in the afternoons? During the days I am raw-fasting, my afternoons are covered with different shakes at certain times: One wheetgrass-shot, a coconut with spirulina and a detoxing lymph juice for five days in a row. Furthermore I don´t want to miss my spa-opportunities and try the steam bath, lie in my hammock from time to time or take a walk to one of the adjoined beaches. Without complaining I have to say that I really have to plan my days, at least a little. 🙂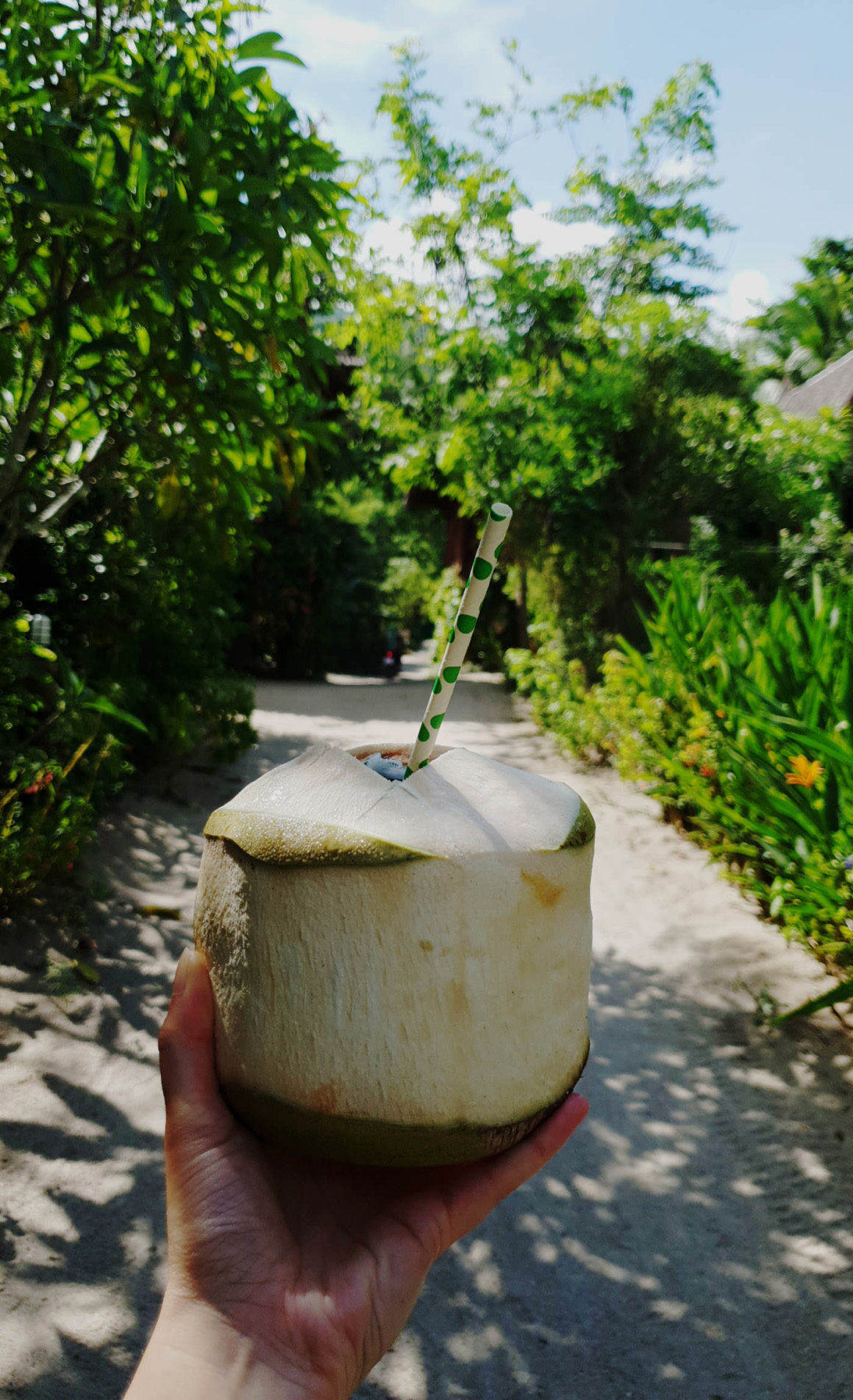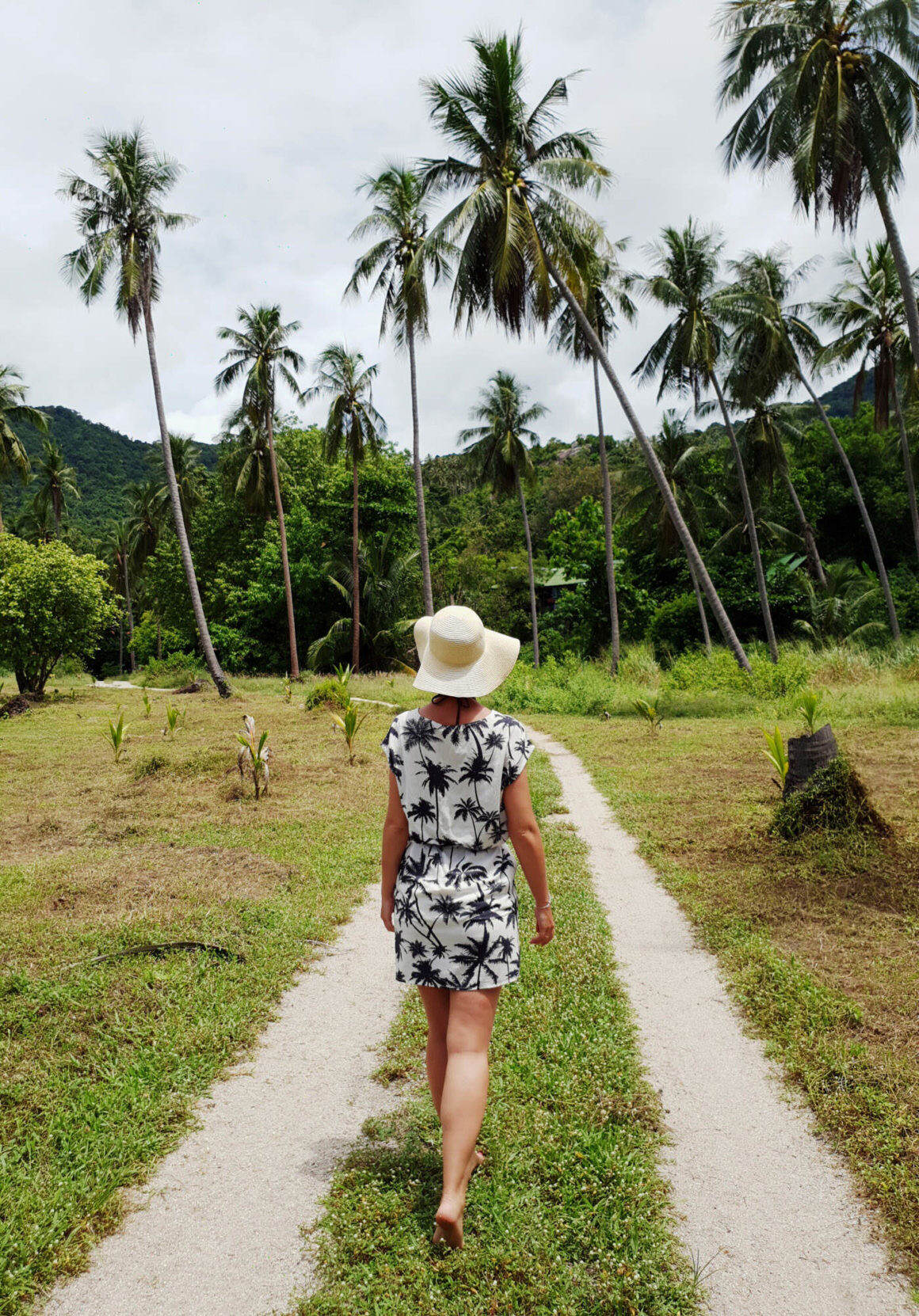 From day to day I feel more relaxed and leave behind my inner urge to go on a daytrip to explore Koh Phangan. Somehow The Sanctuary is a magical place, which helped me to calm down. After ten days I leave without feeling to have missed something.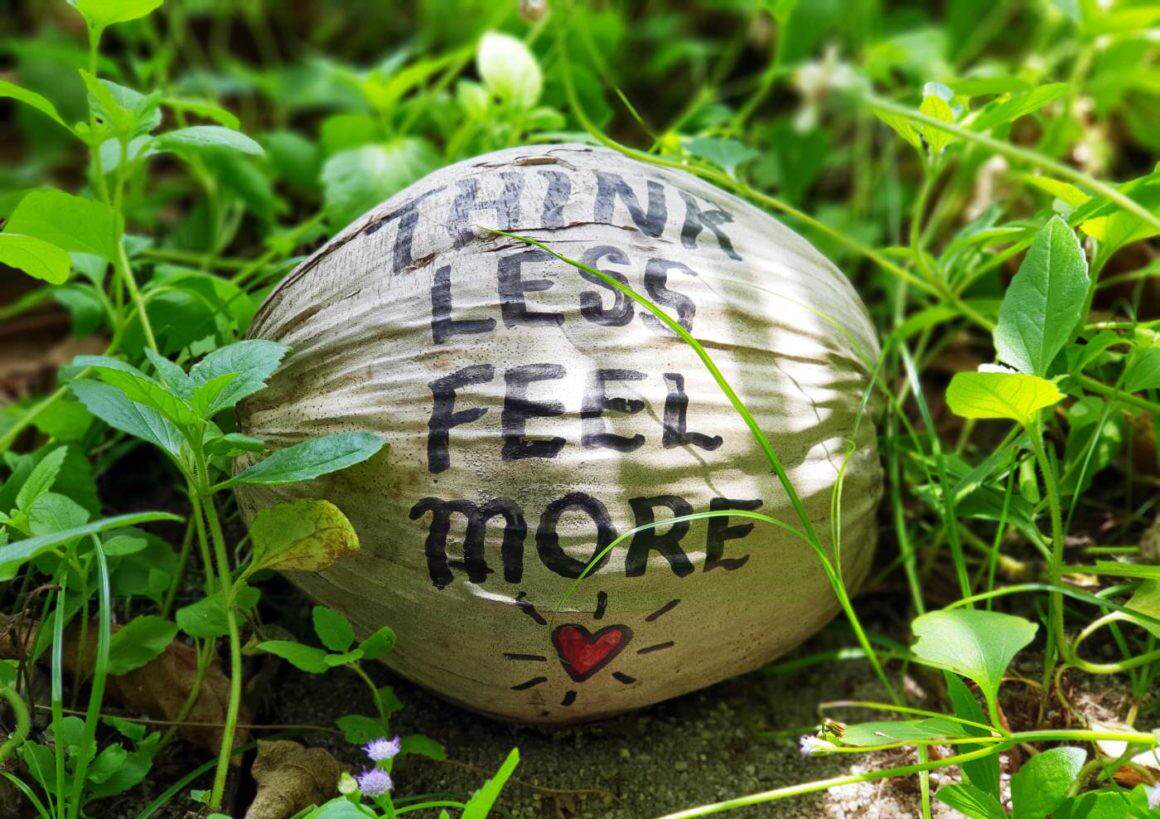 Haad Rin: Back to reality
After 10 really relaxing, still intens, but just geat days, I am leaving Koh Phangan. As I walk through Haad Rin to make my way from the small taxi boat to the ferry terminal, I experience a complete contrast to my ten days filled with tranquility and relaxation: Shrill shining T-shirts, cheap jewelry and bikini-tops instead of colourful sarongs and comfortable hippie pants cover the store windows here. Burger, pizza and fast food instead of raw food and fruit shakes… Moreover lots of farmacies, and ATMs, just making sure nobody runs out of money…
In two days there will be the next Full Moon Party. While at least 200 to 300 people leave the arriving ferry, I go on board with just 25 other people to leave the island.
 At sunset we make our way to Ko Samui. I leave Koh Phangan behind as a place where I found my inner peace. With me I take lots of rest, serenity and good vibes. Kind of comical as Koh Phangan is the Thai island, everybody knows for its long party nights. For me it is a totally different island now. As the clouds cover the sky, stopping the sun from reflecting the sea, it seems to be just the right time to leave…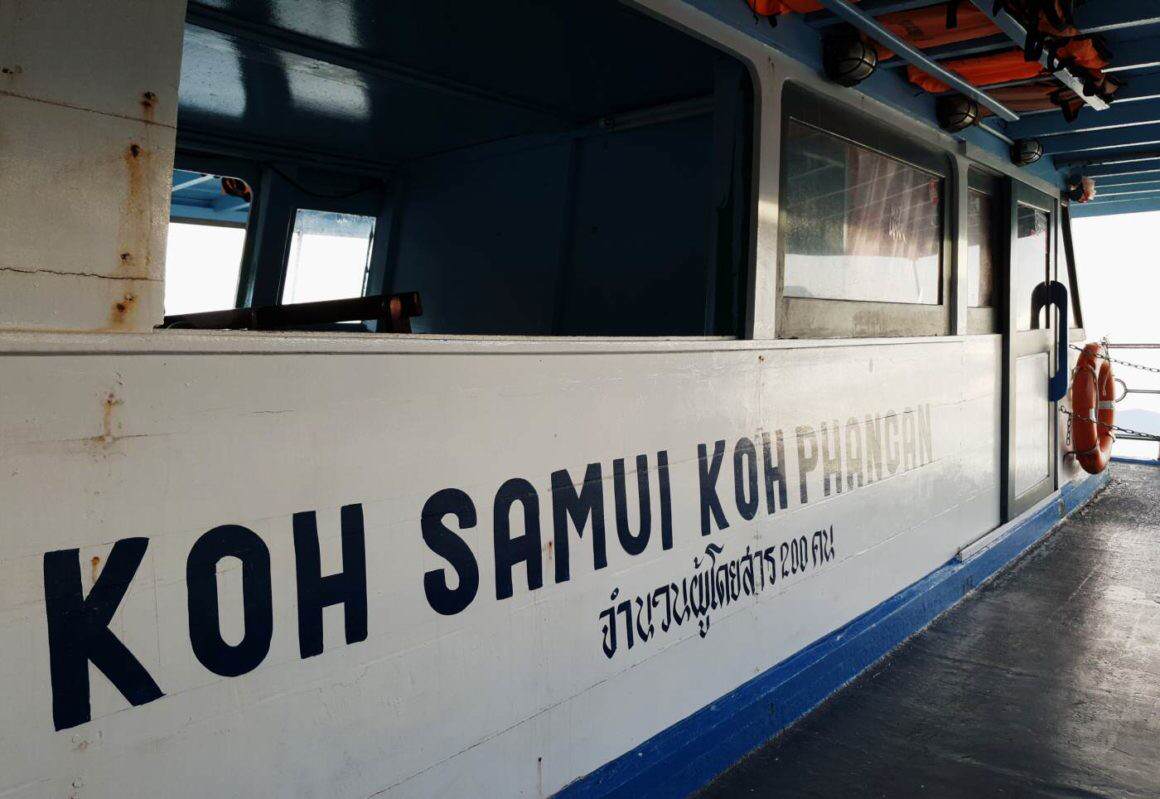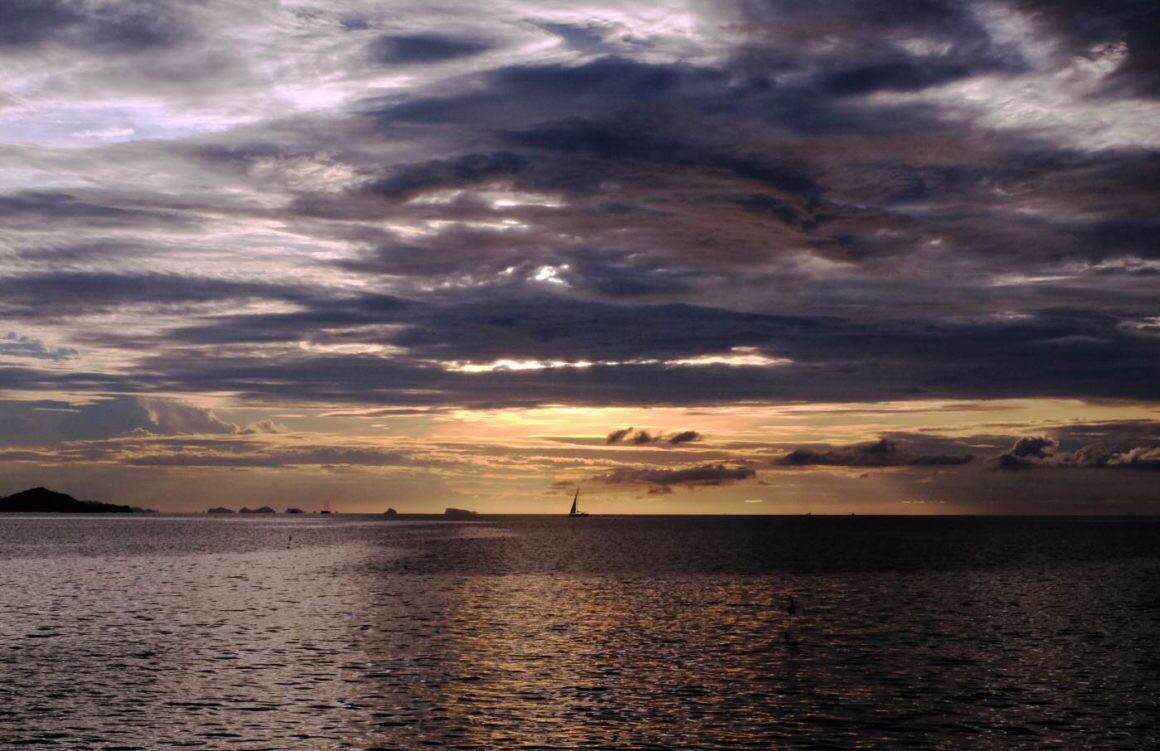 Summarized
Are you keen on going on a yoga and / or detox holiday as well? I have summarized some facts for you:
Koh Phangan: Getting there
As Koh Phangan doesn´t have an airport, the ferry is always the way to reach the island. There are different ways to reach The Sanctuary. The shortest way is from Koh Samui. You can buy combi taxi-ferry-tickets at the exit of Samui airport, which aren´t overpriced.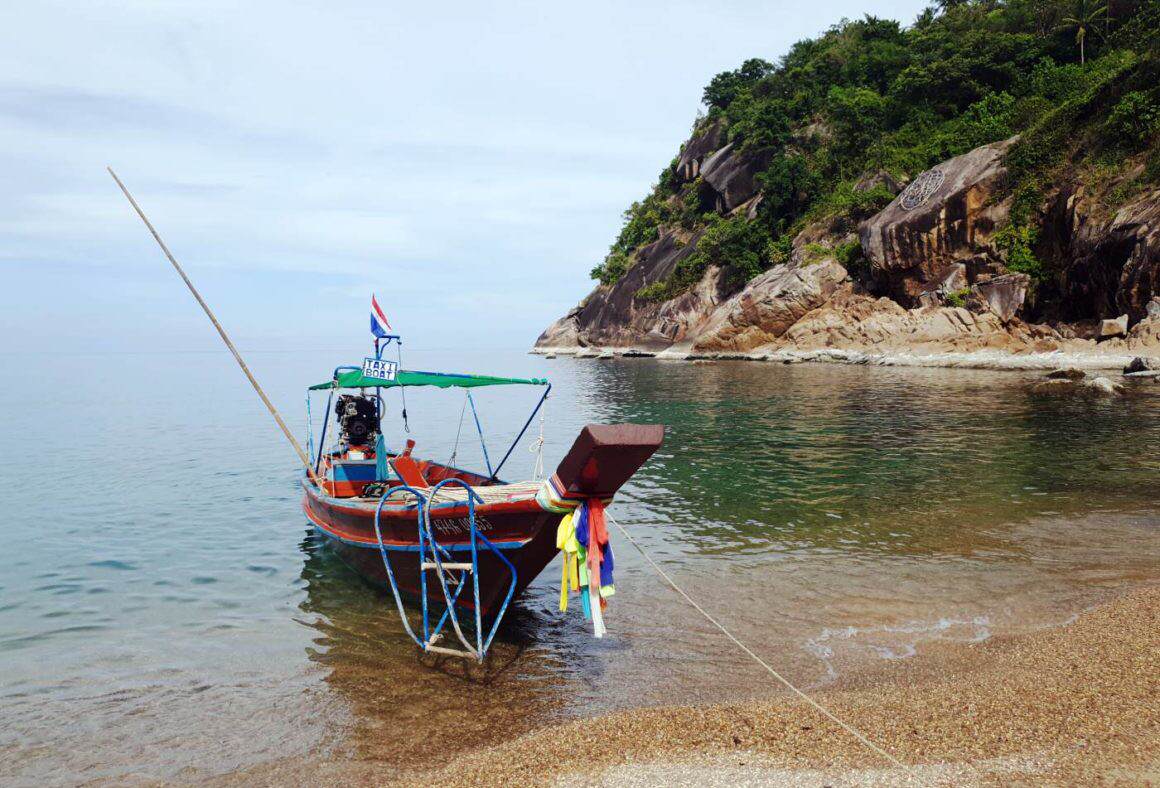 Haad Rin Queen Ferry
Coming from Koh Samui you can take the Haad Rin Queen ferry, leaving from Big Buddha Pier (4 rides daily, 10 min. taxi ride from Samui airport). The ferry to Haad Rin Beach (known for the Full Moon Parties) takes about 1 hour. After reaching Koh Phangan there will be taxi boats, which take you to Haad Tien beach in 5 minutes. Expect to pay 300 Baht. If you are the only person, maybe even a bit more. If the sea is rough and the waves are too high, the only way to reach The Sanctuary is an 1 hour jeep ride through the outback.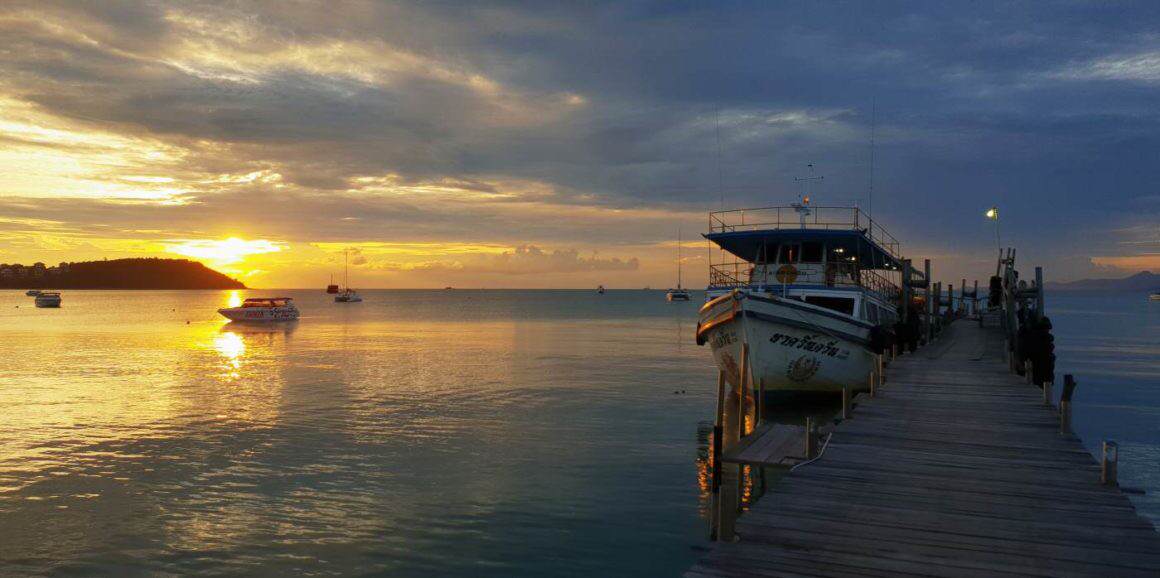 Thong Nai Pang ferry-boat
Another and even cheaper opportunity to reach The Sanctuary directly by ferry is the connection between Koh Samui and Thong Nai Pang in the North of Koh Phangan. Between April and October the Thong Nai Pang ferry-boat departs daily at noon from Mae Nam town (45 min. drive from Samui airport). This ferry-boat heads for different bays on the East coast of Koh Phangan and stops at Haad Tien after 1 hour. The advantage: You are not reliant on the taxi boats. Disadvantage: You have a longer ride from the airport, only one departure daily and if there are high waves, the boat doesn´t go. So you better check the weather forecast regulary.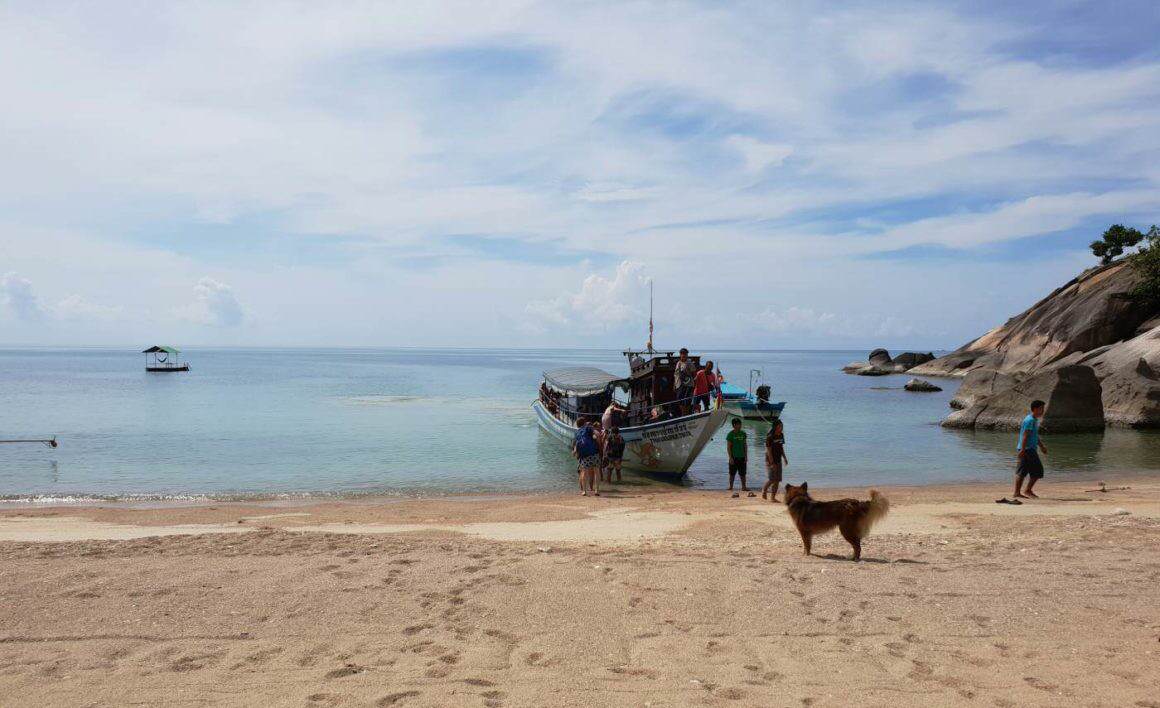 The Sanctuary: Location & facilities
The Sanctuary lies in the Southeast of Koh Phangan, between the bays Haad Yuan and Why Nam. The resort is embedded in the jungle and has direct beach access, a great seafood & vegetarian restaurant, offers bungalows of any price range and yoga-holiday-packages (3 / 7 / 10 days) as well as different detox Programmes.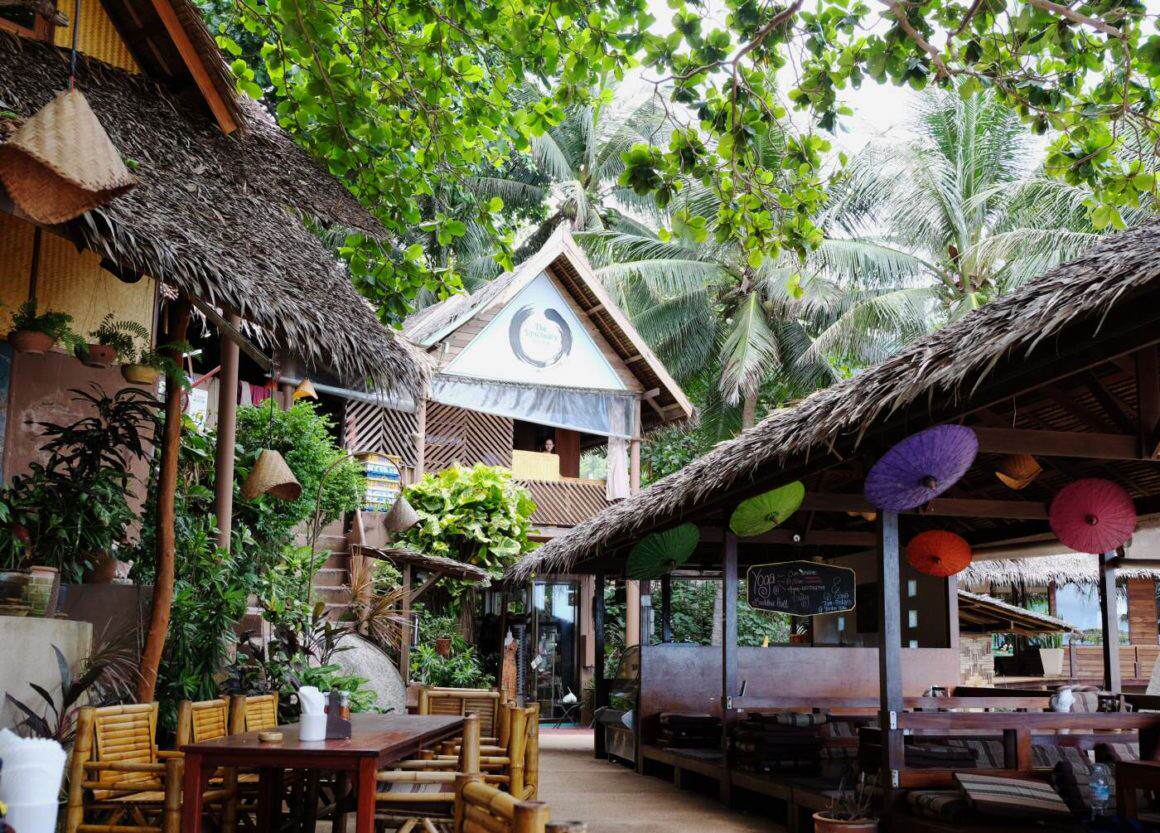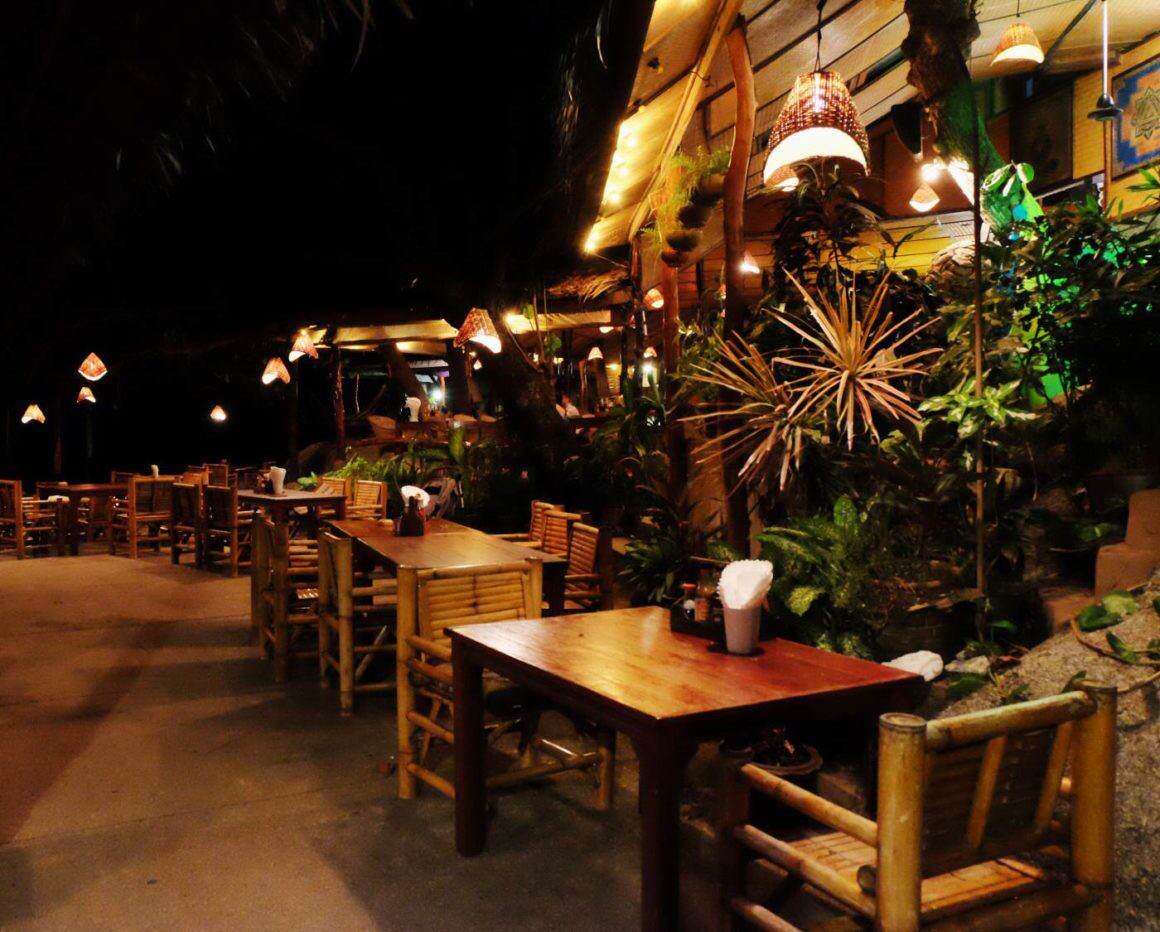 Adjoined beaches
Besides yoga, pilates, detox, fasting or feasting it is worth to visit the adjoined bays and beaches:
Haad Yuan
10 minutes by foot from The Sanctuary you will find the long streched sandy beach of Haad Yuan. It is reachable by a small path over a hill. Just follow the signs for "Eden Bar".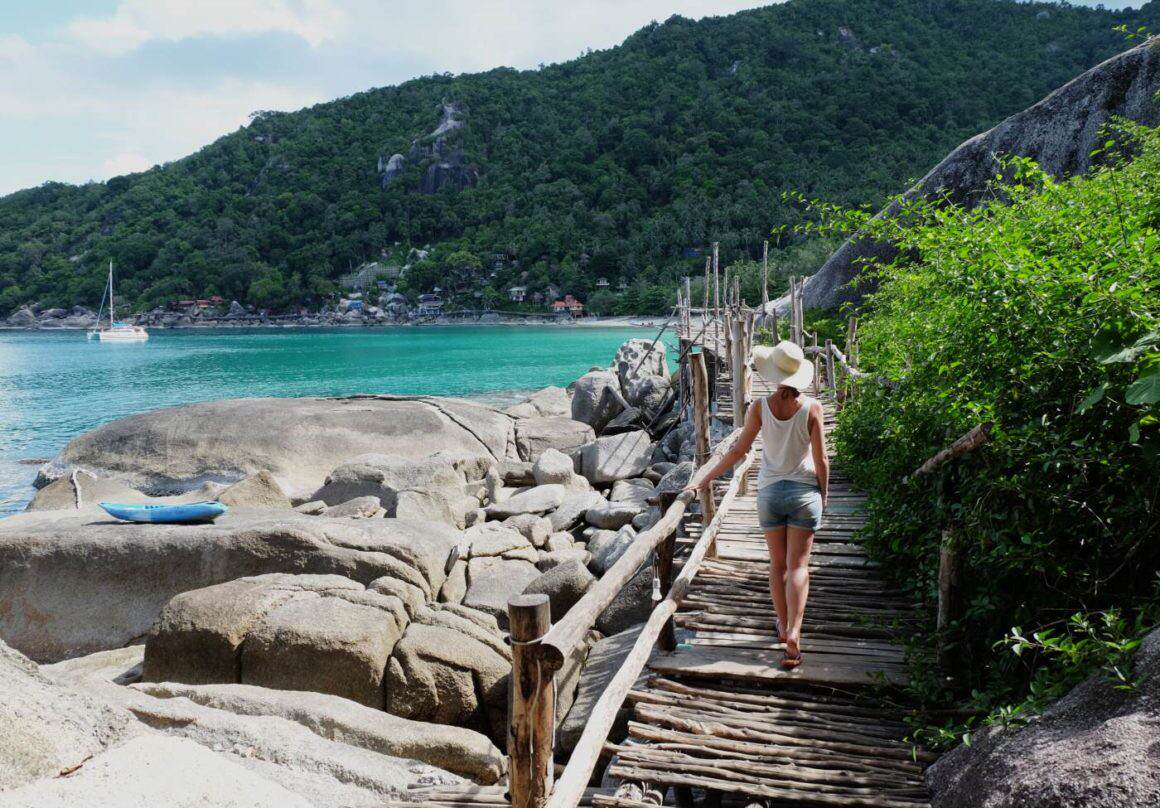 Over there some more bars and restaurants are located. So it´s a little more lively.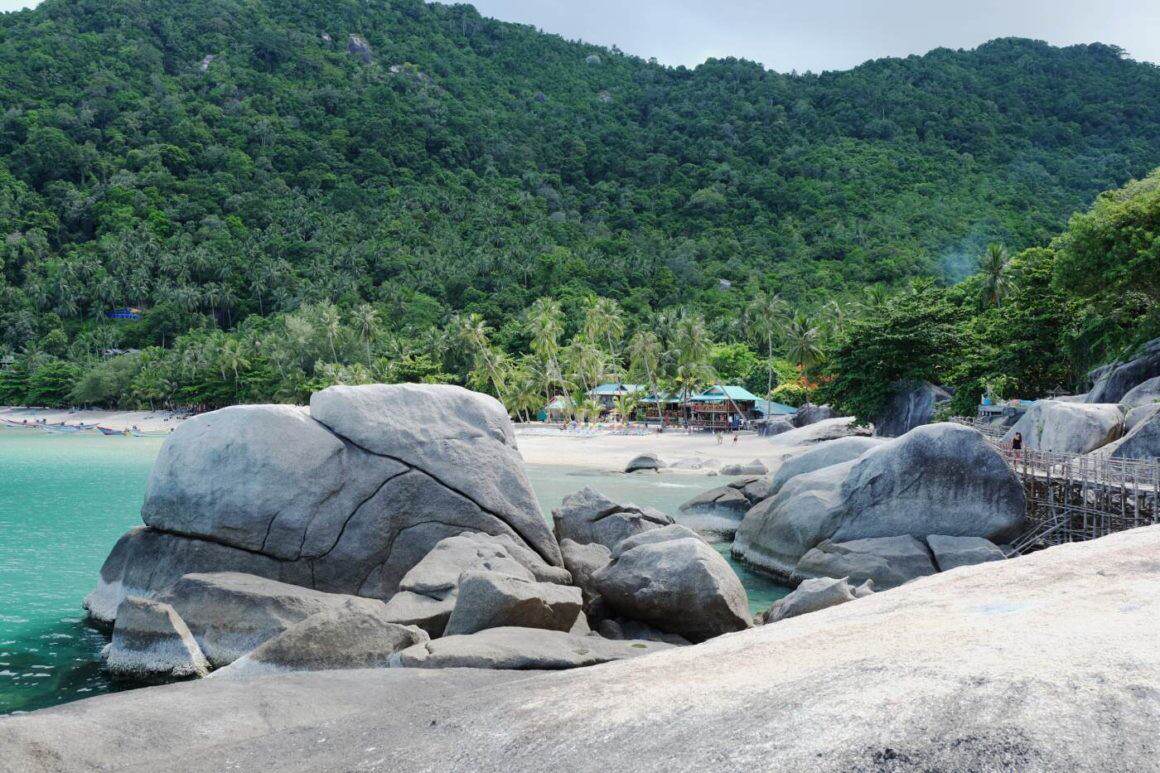 Why Nam Beach
Only 5 minutes, in opposite direction you will find the hidden bay of Why Nam. Just follow the path, passing "Guy´s Bar", which will also take you across a small hill.
By the way: "Guy´s Bar" is a legendary spot every Friday night as they have a small rave party, lasting 12 hours until the next day. If you don´t decide to go there, you should take some good earplugs with you.
This bay is my absolute favorite, because on some days I was the only person enjoying the sun.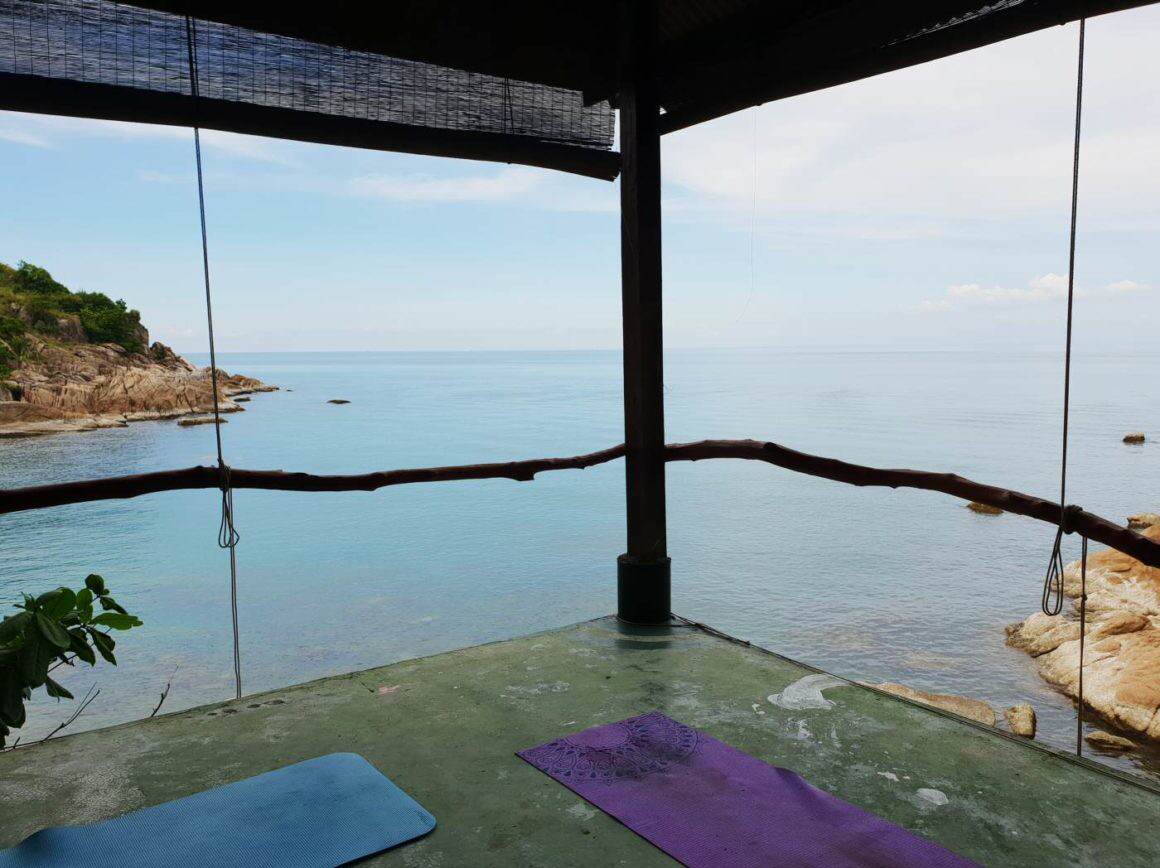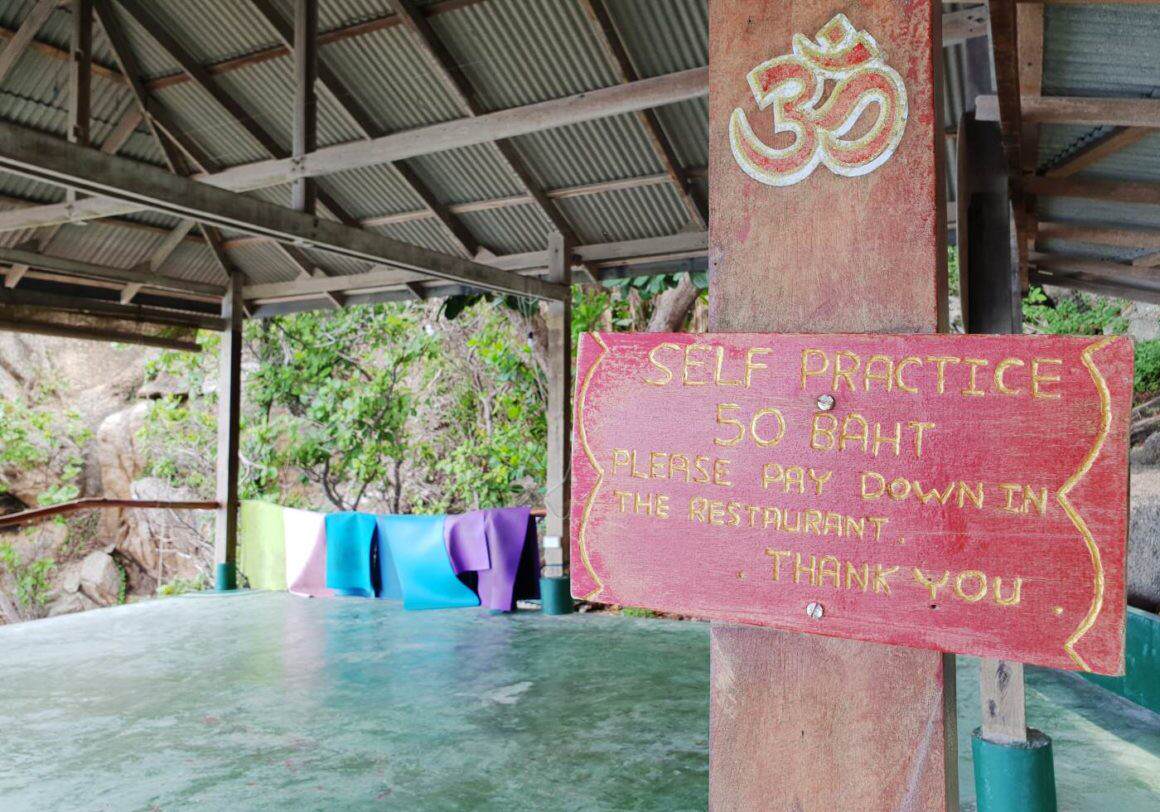 Lost Paradise
Anybody, who is keen on combining a beach visit with a hike of 1,5 hrs, can take it as a opportunity to dive into the real and original-kept Koh Phangan. The walk towards Lost Paradise leads you through high grass and with palmtrees lined moguls, before you reach the elongated white sandy beach. If you are lucky, you don´t have to share it without other people, because besides one bar and a not-finished resort there is nothing going on here.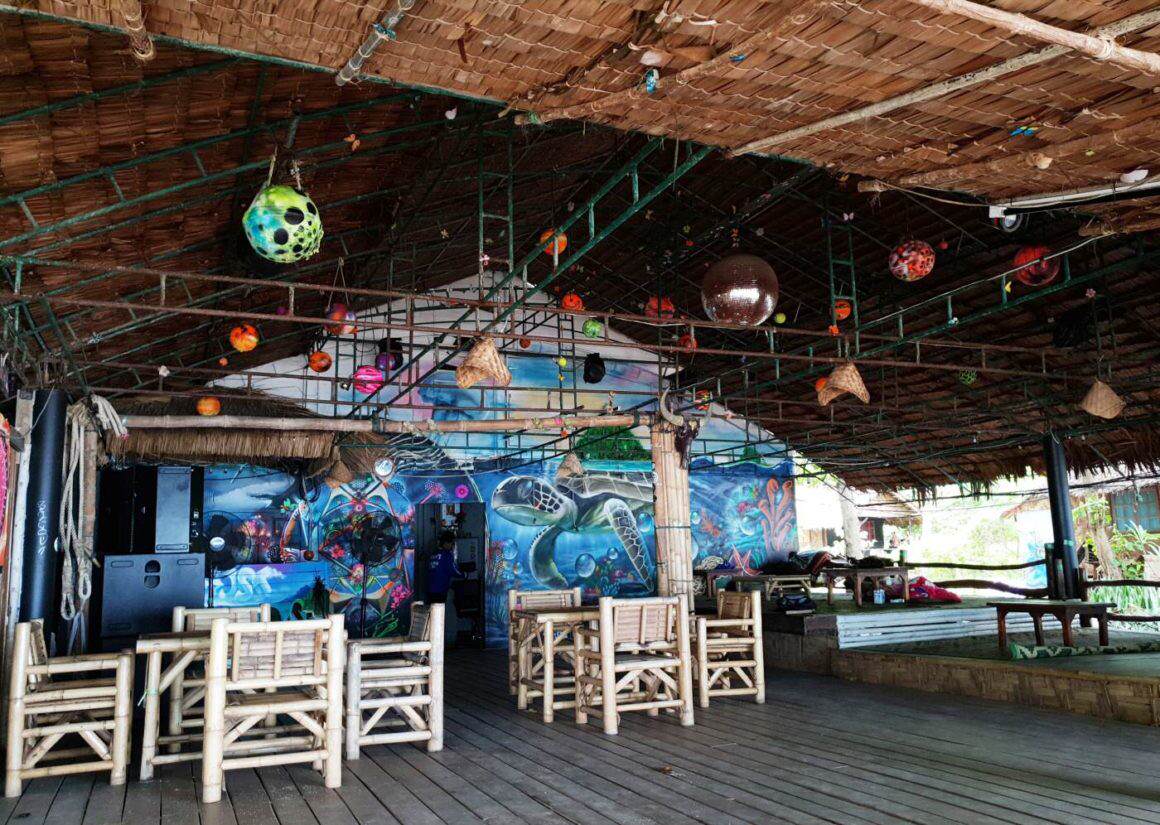 And then there is this lady called May
If you ever wanted to experience a really special massage, you should visit May. There is a reason, why, even without even having a officially signed massage studio, her appointments are booked up for days, even in low season: She offers only four slots a day, because a massage at May will at least take two hours. And she will definitely take all the time everybody needs to be treated. So it can happen that you have to wait for one more hour until your appointment actually starts.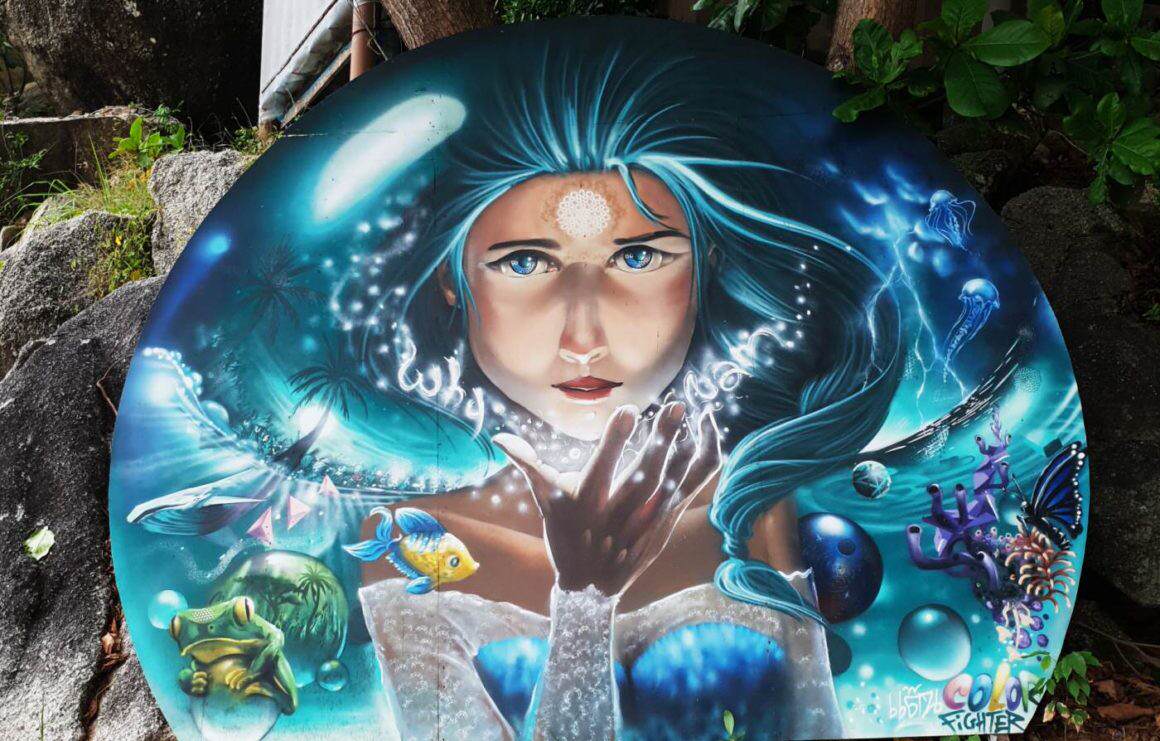 The massage from May is that special, because there will be a conversation preceding the treatment. With the help of your name and birthday she will figure out the chakras (energy centers) influencing you most and give you hints how to find your inner peace. There are even stories saying that May recommended a doctor´s visit to some people, which was decisive to them.
I don´t want to reveal more. May isn´t a healer or even a fortune teller, but the way how she hits the mark with some character traits and behavoirs without knowing anything of you, is really fascinating. And the massage followed is really intense, so May is really worth a visit, if you are able to get an appointment. To get one, just ask for her at the café of Why Nam beach and bring some cash to make a down payment (200 of 800 Baht).

---
The Sanctuary & Haad Tien Beach | Thai, Raw & Seafood Restaurant | Yoga, Wellness & Spa
Why Nam Beach | Haad Yuan | Lost Paradise
***
DISCLOSURE
This article is the result of a collaboration with The Santuary Koh Phangan. Many thanks that I had the opportunity to enjoy a 10-days-yoga-holiday-package in combiation with the 7-day-raw-fast at a special price. So I had the opportunity to try the whole yoga- and wellness range at The Santuary including the excellent cuisine. Nonetheless this article reflects my uneffected opinion. I´ve discovered The Sanctuary during my research for the perfect yoga retreat and after reading the blogpost of Bridges & Ballons I was definitely convinced that this was the place I was searching for.
***
QUESTIONS & COMMENTS?
Have you ever been in Thailand? Leave me a comment! Do you like the article, or still have any suggestions or critics? I am happy to read what you are thiking! If you like my content, please feel free to share this article with your friends!
Are you curious now? In the category Thailand you can find further travel stories.
***
 – SMILE4TRAVEL NEWSLETTER –
Become part of the Smile4Travel Community – Follow my Facebook Page & Instagram and register for my Newsletter, so you don´t miss any Smile4Travel adventures! No Spam – I promise!
[mailpoet_form id="1″]