This post is also available in: Deutsch (German)
Brands Smile4Travel works with, sucessful realised campaigns, collaborations with tourism boards, hotelbrands, agencies as well as awards: See my references & working examples:
Brand Ambassador
Samsung Mobile Germany / Samsung Snapshooter
Since 2016 I am member of the official and exclusive Instagram-Community "Samsung Snapshooter". As a brand ambassador of Samsung Mobile Germany I share exklusive content on my Instagram channel, which I created with my Samsung devices. As Samsung Snapshooter furthermore I have the opportunity to be part of exclusive community- and launch-events and test the latest Samsung mobiles. See my Samsung Stories and my "Mobile in China" special on Samsung.com!
Launch Samsung GalaxyS8 / S8+ in New York City, March 2017
In 2017 I was one of 13 selected influencers, who were invited to the official lauch of the Samsung Galaxy S8 and S8+in New York City to test the leatest devices before the official sale. Within the campaign I cretaed different posting (teaser as well as Instagram posts and stories). My insights and experiences during that trip I covered in a separate BlogPost.

Promotion of Samsung Galaxy S9 / S9+ in collaboration with AIDA Cruises, March 2018
In March 2018 I went aboard of AIDAperla to cruise the North Sea and explore 5 seaports together with 32 other Samsung Snapshooters. We captured our unforgetable memories with the new GalaxyS9+.
Launch of Samsung Galaxy Note9 in Kiev, September 2018
To test the Samsung Galaxy Note9 Samsung invited the Samsung Snapshooter Community to the Ukrainan capital Kiev. In my BlogPost I summarized 15 architectural highlights, all shot on Galaxy Note9. View the photostory on the Samsung Website.
10th anniversary Samsung Galaxy, Seoul, March 2019
To celebrate the 10th anniverary of Samsung Galaxy the Snapshooter Crew flew to Seoul, the capital of South Korea and homebase of Samsung. They discovered the innovative and traditional metropolis through their own eyes and the 5 lenses of the brand new GalaxyS10+.
Tourism Campaigns
Amazing Guizhou
Winner of the 2018 Guizhou Inbound Tourism Product Design Competition
Presenting the natural and cultural diversity of Guizhou was the main purpose of two Influencer trips in autumn 2018, organised by the Guizhou Tourism Developement Committee. My content creation and documentation on social media was awarded with the 1st prize of the 2018 Guizhou Inbound Tourism Product Design Competition.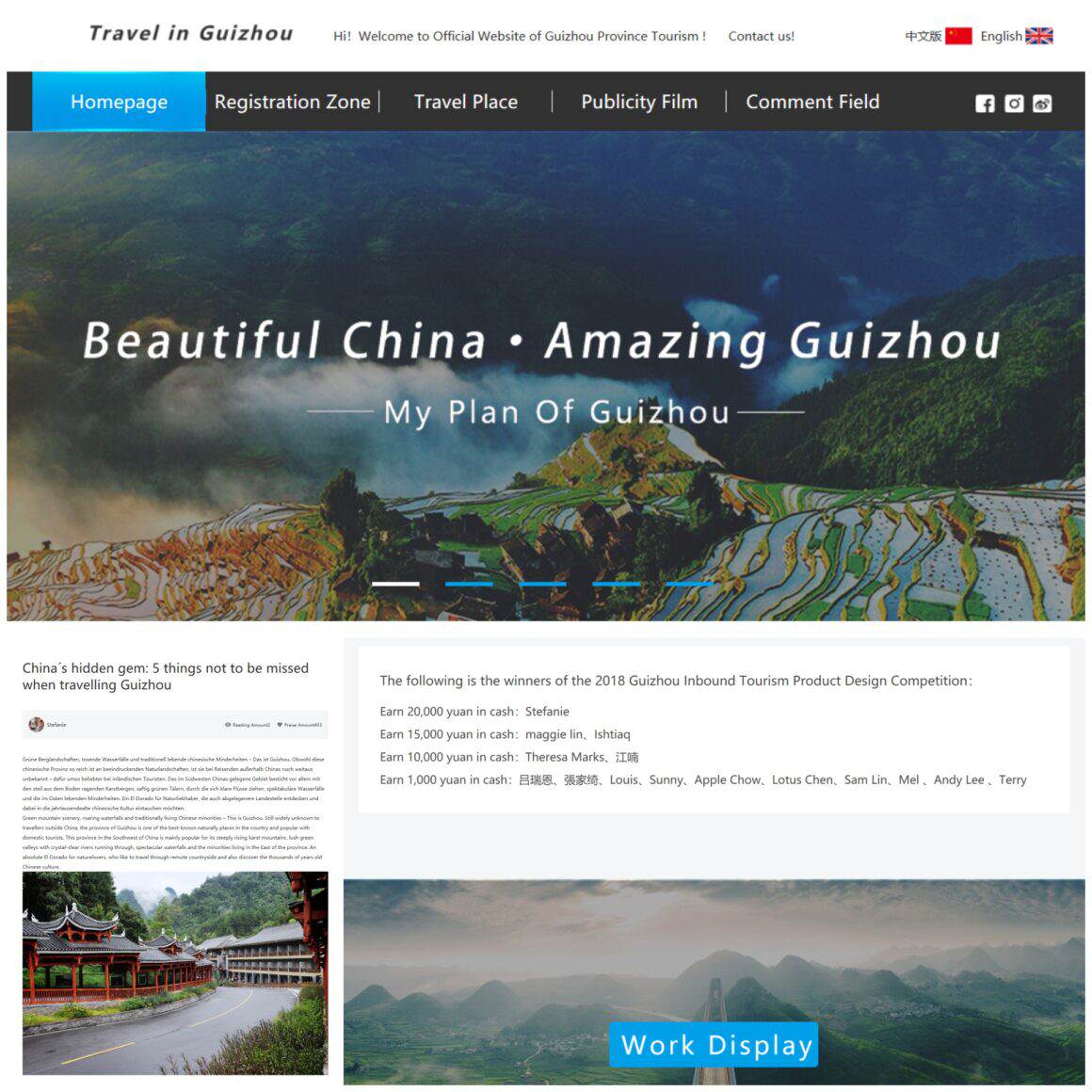 Franconian Tourist Board: #14Cities Campaign
7 months, 14 Franconian Cities and their traditional as well as unique events were part of the Influencer campaign "Franconian Cities", which I realized in summer 2017 in cooperation with the Franconian Tourist Board. All together 4 bloggers travelled Franconia and covered the 14 cities – everyone under a different topic and with their own eyes, before sharing the unique content on the blogs and Social Media channels. On the Newsboard of Franconia all content was clustered and promoted. Smile4Travel created 15 detailed articles, 17 photo galleries and content on Instagram (posts and stories), which will be used to promote Franconia with its 14 cities and their events as a great tourism destination in 2018 as well.

"The cooperation with Stefanie was very professional and well timed. Seeing the 14 FRANCONIAN CITIES with her eyes offered great new perspectives and was a real pleasure. Many thanks for the numerous wonderful pictures and the personal and always honest texts."
– Karolina Klemm, Online-Marketing Franconian Tourist Board

---
Content Creation
Featured Localeur for Shanghai
As a "Featured Localeur" I am part of the online travel guide and recommendation platform Localeur, where locals share their personal go-to spots with travelers. Residents provide their personal recommendations for dining, neighbourhoods, nightlife and activities for more than 100 cities worldwide. Localeur has been honored as "best new travel app" by Forbes Magazine, Today Show, Mashable etc. I am proud to have officially introduced Shanghai to their map, as one of the first cities in China Overall.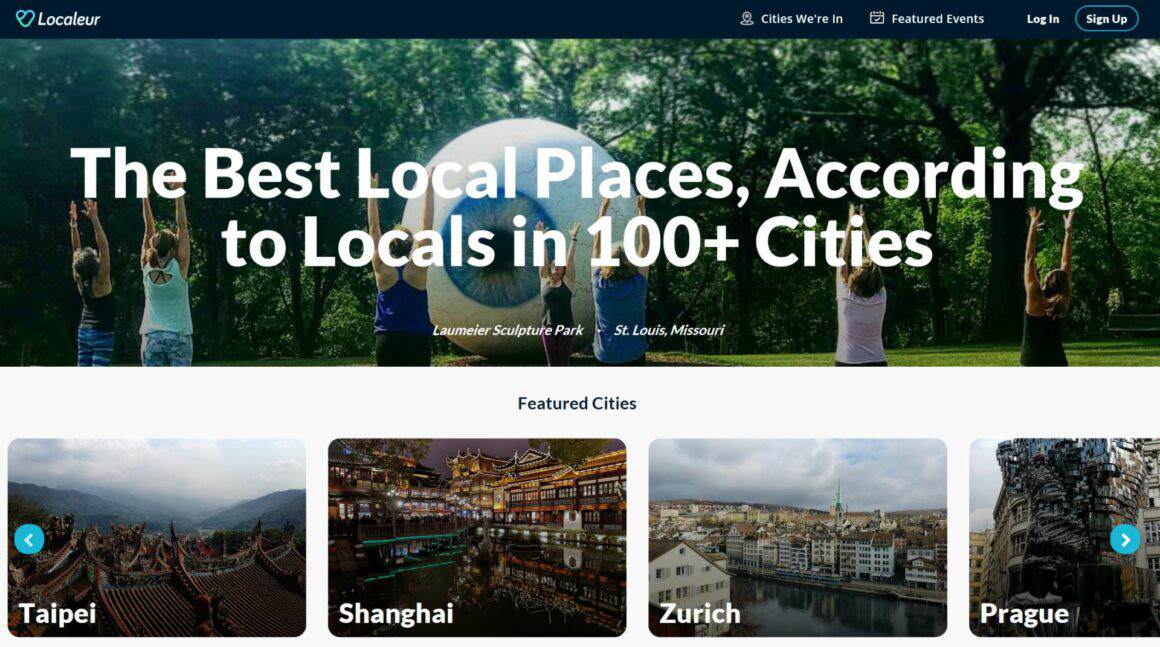 AIDA #Storytagger
Content creation for AIDA cruises´ travel blog & Instagram
As #AIDAstorytagger I am part of the official AIDA community, which represents the diversity of AIDA´s worldwide cruise-routes. On the AIDA cruises travel blog I contributed articles and images for destinations such as Brugge, Honfleur, South England, Indonesia or Shanghai. For the picturesque cruise along the Eastcoast of North America and Canada I took over their Instagram account to document the journey live and direct from small coastal villages to the big cities like New York, Montreal or Quebec.
---
 Mobile Photography & Instagram
Instagram is my favorite social media app. 2013 I created my Instagram account @Smile4Travel, on which I commited myself to 100 % mobile photography. Meanwhile I reach 32k follower with my account, which brought me on the official "Suggested User List" of Instagram in 2015 for two weeks. Besides posting and interacting virtually, for me the community behind the different channels plays an unique role. Via Instagram I met so many different people; I would never have met without the community. Behind these encounters are special stories to tell, so I created the category "Squared Stories". For me Instagram is more than a plattform to share pictures.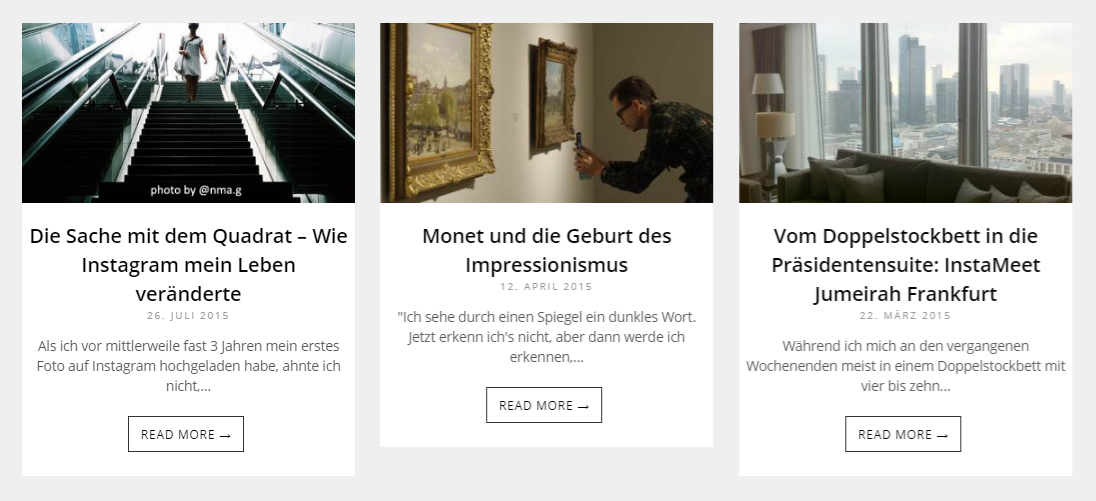 Instagram Community Management
In March 2014 Martin Widenka (@widenka) an me found the Instagram-Community @IgersFrankfurt. Until September 2015 we raised and managed the community. During that time we had the opportunity to organize several InstaMeets, which brought us to places, we otherwise would not have been able to access. Because of my location move to Nuremberg, in October 2015 I handed over my part and found the Instagram-Community @IgersFranconia to bring the diverse single city communities in Franconia closer to each other. Repostings, announcements of upcoming InstaMeets or exhibitions to organisation and participation at local events: @IgersFranconia is there to strengthen the crowing Instagram and photo community in Franconia.
---
Further Projects
With my work on Instagram I also had the opportunity to realize some small projects, for example:
"We celebrate Bavaria"
In the context of the campaign "We celebrate Bavaria" I took part in a InstaBattle and created pictures around the traditional brewing process of beer. The campaign was part of two anniversaries, Bavaria is celebrating in 2018: 100 years Free State of Bavaria and 200 years constitutional state.

---
PickMotion
I am proud to be member of the PickMotion community, for whose monthly challenges, individual postcards and magnets some of my Instagram motives were used.