This post is also available in: Deutsch (German)
Have you ever been to Hawaii? If yes, where did you stay? I traveled to Hawaii Island and Maui for the very first time this November and didn´t find it easy at all to pick-and-choose nice and affordable accommodations. As I am not a big fan of huge hotels or resorts, I am always looking for more personal and individual places. In the US in general it seems to be a bit different from what I am used to when traveling across Asia or Europe, where smaller, more individual and often family-run (boutique) hotels or Bed & Breakfasts are quite common and easy to find. It seems like Americans love to stay either in big hotels with lots af amenities or in so called condos, basically apartment-style accommodations that include several bedrooms, a kitchen, community space etc. Definitely recommendable if you travel in a group or as a family. But for us, traveling as a couple and changing locations several times during our trips, finding places with character isn´t always as easy. I had already learned this lesson in Seattle and trying to find accommodation for Hawaii almost drove me crazy. But eventually I came across a place that seemed to be the perfect fit for us: The Banyan Tree Sanctuary on Hawaii´s Big Island
Why the Banyan Tree Sanctuary turned out to be the perfect place to stay on Big Island
Location: The perfect travel hub to explore the West side of Hawaii´s Big Island
We loved the location of Banyan Tree Sanctuary on the western slope of Hualalai volcano as it turned out to be the perfect travel hub to explore the Westside of Hawaii´s Big Island, where we planned to stay for 5 nights. Kona International Airport, the town of Kailua-Kona and some sandy beaches can be reached in only 15 minutes by car. As our style of traveling includes exploring the surroundings a lot and spending time on the beach means we would drive to different beaches anyways, it´s not as important for us to stay at any specific one directly for the entire time. Especially because beach accommodations usually are more expensive and more busy also. Banyan Tree Sanctuary instead is embedded in the hills and offers great views of the Pacific Ocean, tranquility and peaceful surroundings – exactly what you want during a vacation, right?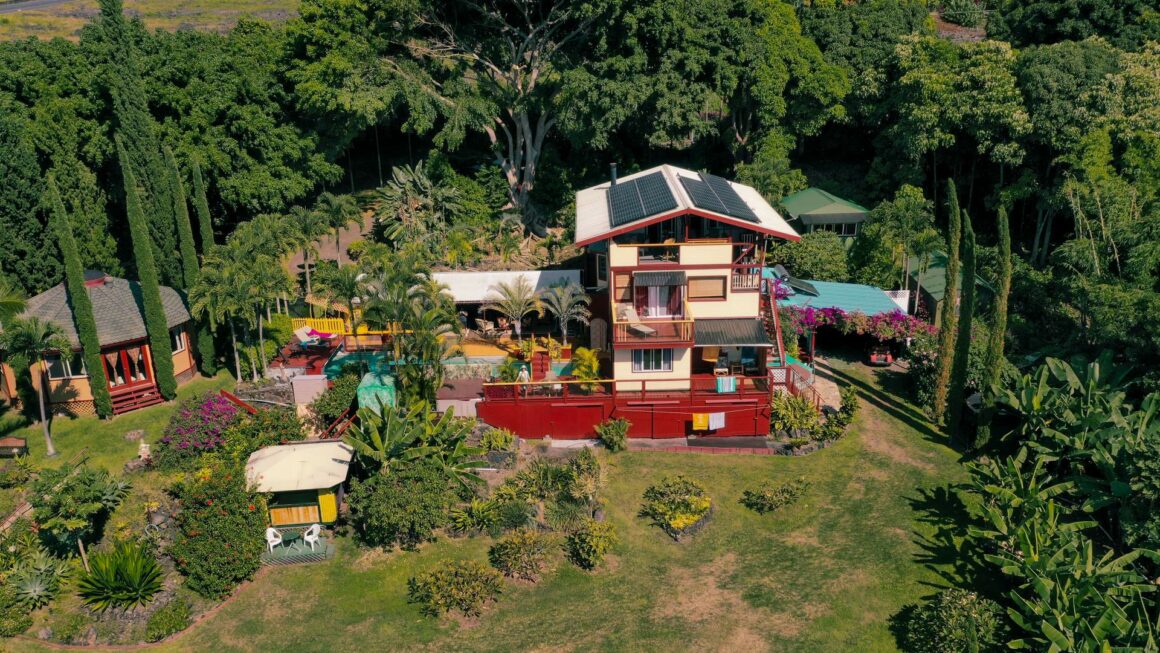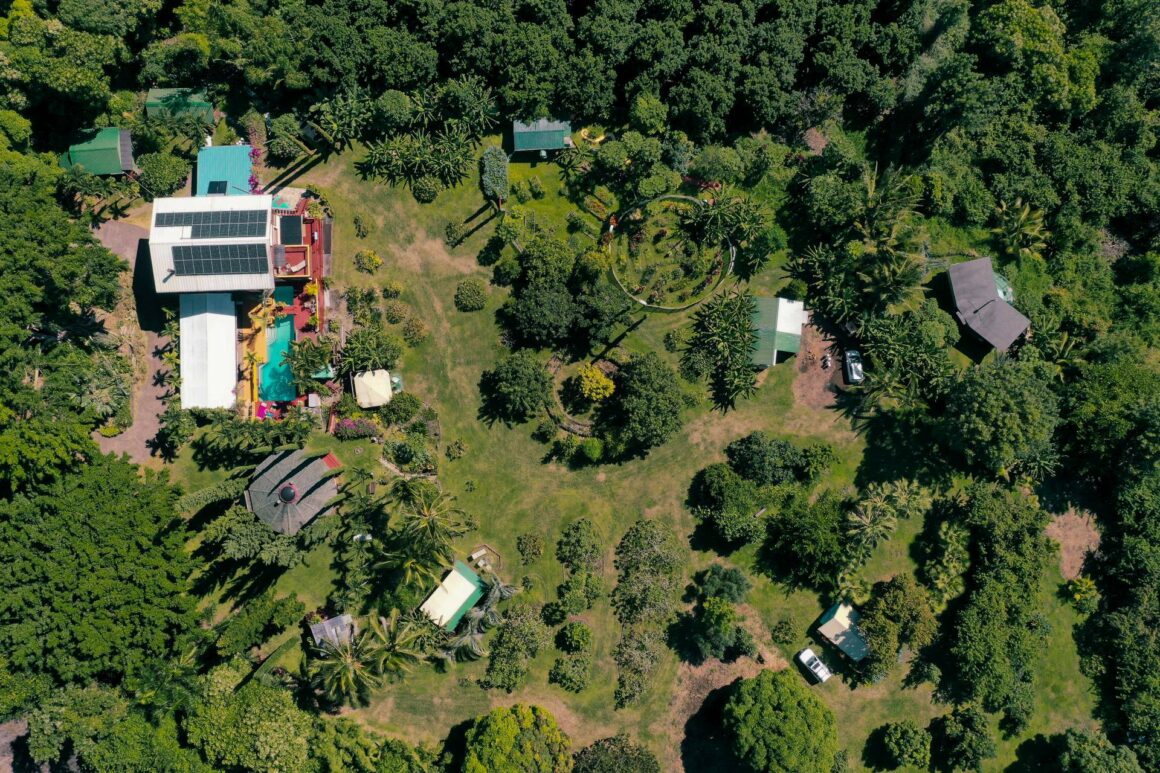 Banyan Tree Sanctuary´s location also offers easy access to the Mamalahoa Highway, which takes you to the South beaches, up North to Waimea, towards the Saddle Road from where you reach the volcanic mountains of Mauna Kea and Mauna Loa or even to the Eastside of the Big Island towards Hilo.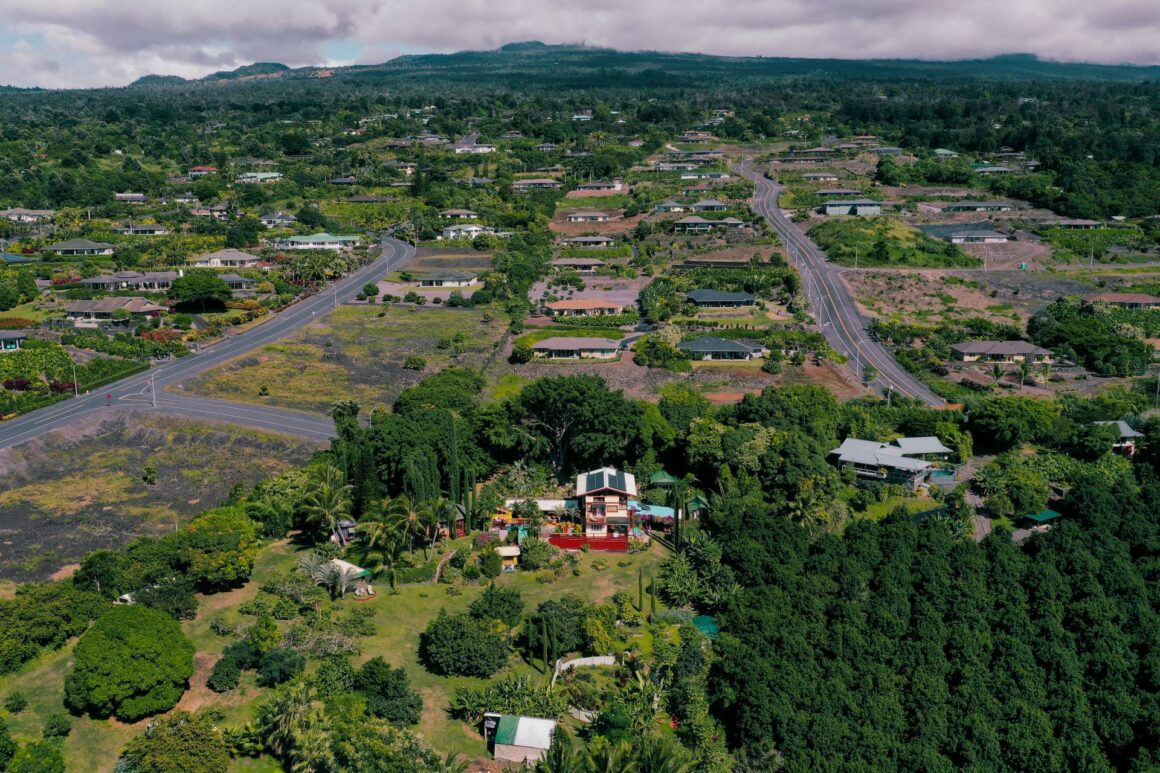 Facilities: Organic farm & place for meditation
Banyan Tree Sanctuary is an organic farm and vacation rental with a handful of guest rooms and suites. Depending on what you prefer you can stay in a room in the main building, close to the open kitchen, the community lounge, pool parking lot etc. Or you choose one of the bungalows spread out in the huge garden. The whole property is overlooked by a majestic banyan tree which not only gave the property its name but also represents its vibrancy and calming effect. Even it is small and a little solitude there is nothing you would miss.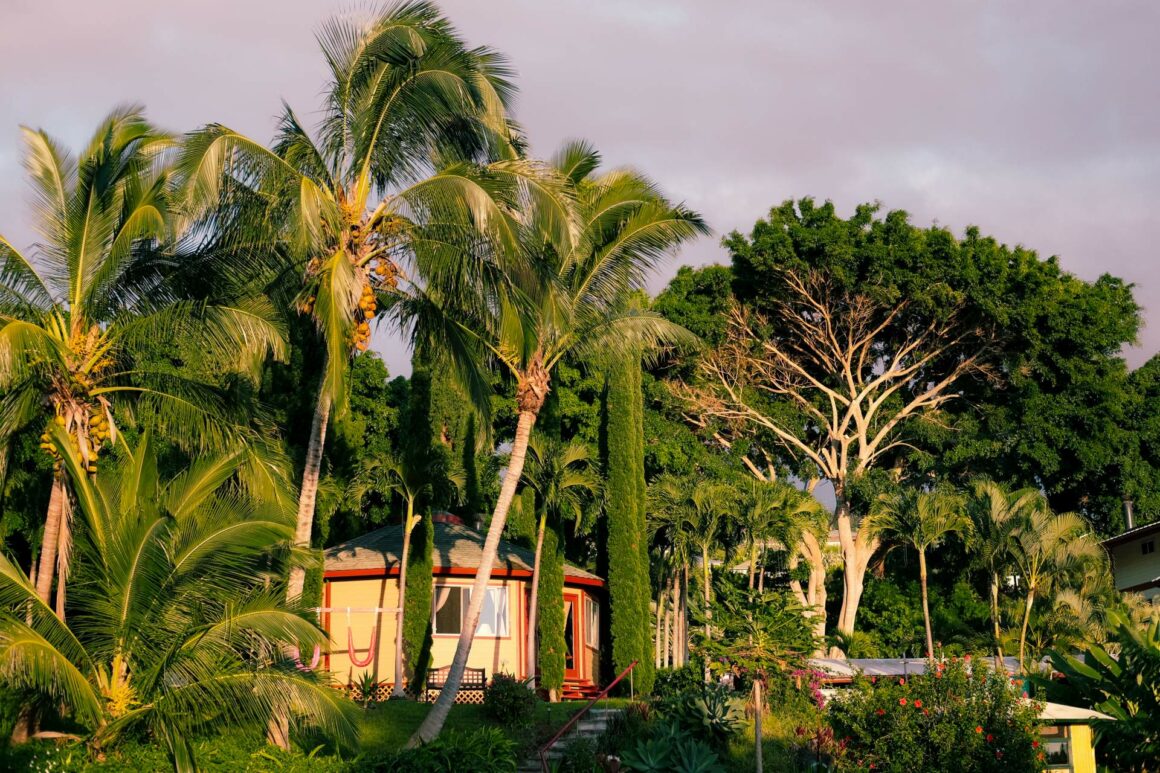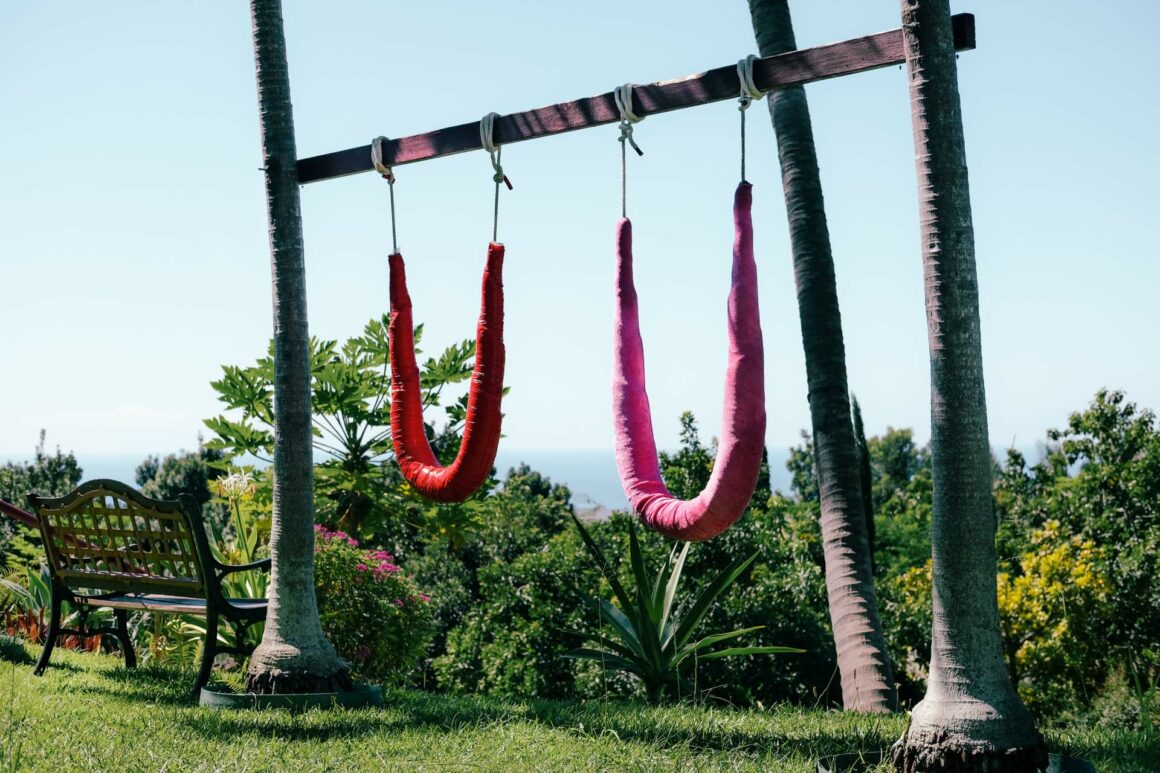 There is a saltwater chlorine-free pool and even a jacuzzi and a sauna. You might wonder why anyone would need a hot tub or a sauna on a all-year-round tropical island. But believe it or not: You will love it! Just imagine after an exciting day under water: You will love to hop into the hot tub after a long day of snorkeling or diving. Or think of driving up the mountains of Mauna Kea or Mauna Loa for stargazing: It will be freezing cold at 4.000 metres / 13.000 feet. So you will look forward to this tiny sauna to warm up your body after you come back down from the top of the mountains.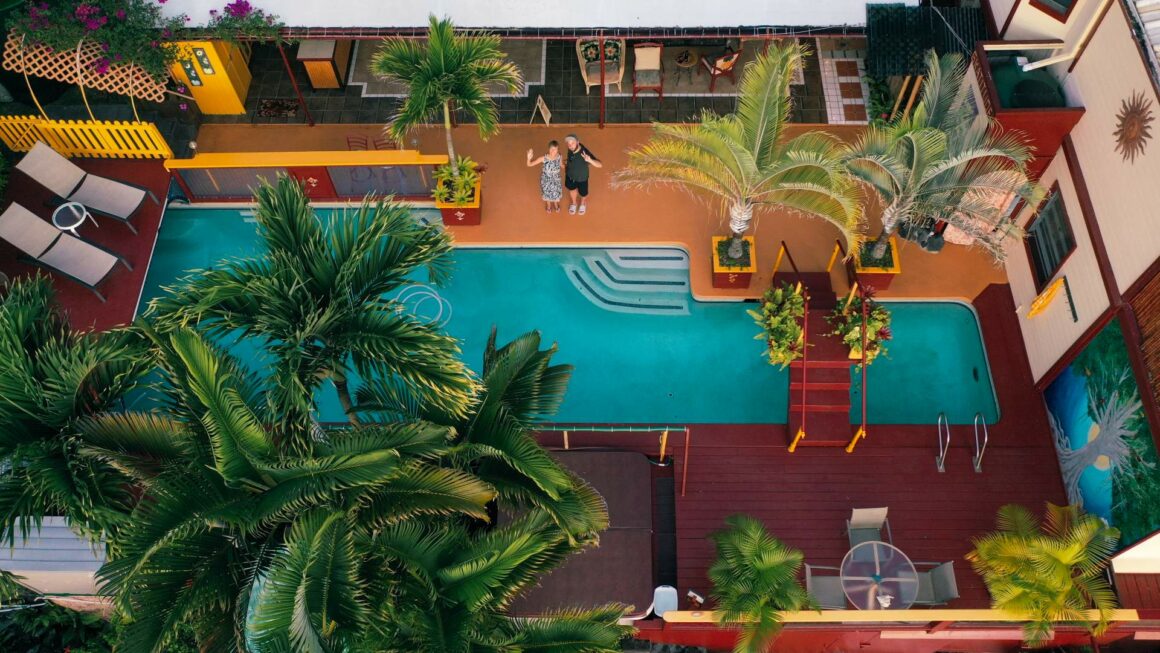 The huge organic garden is a paradise for everyone who loves hand picked fruits. Papaya, guava, lemons, bananas, coconuts, avocados, breadfruits are only a few healthy treasures you can pick by yourself and eat straight away. Banyan Tree Sanctuary is actually a vegan farm and the owners invite their guests to adopt a vegetarian diet during their stay. But they won´t force you to.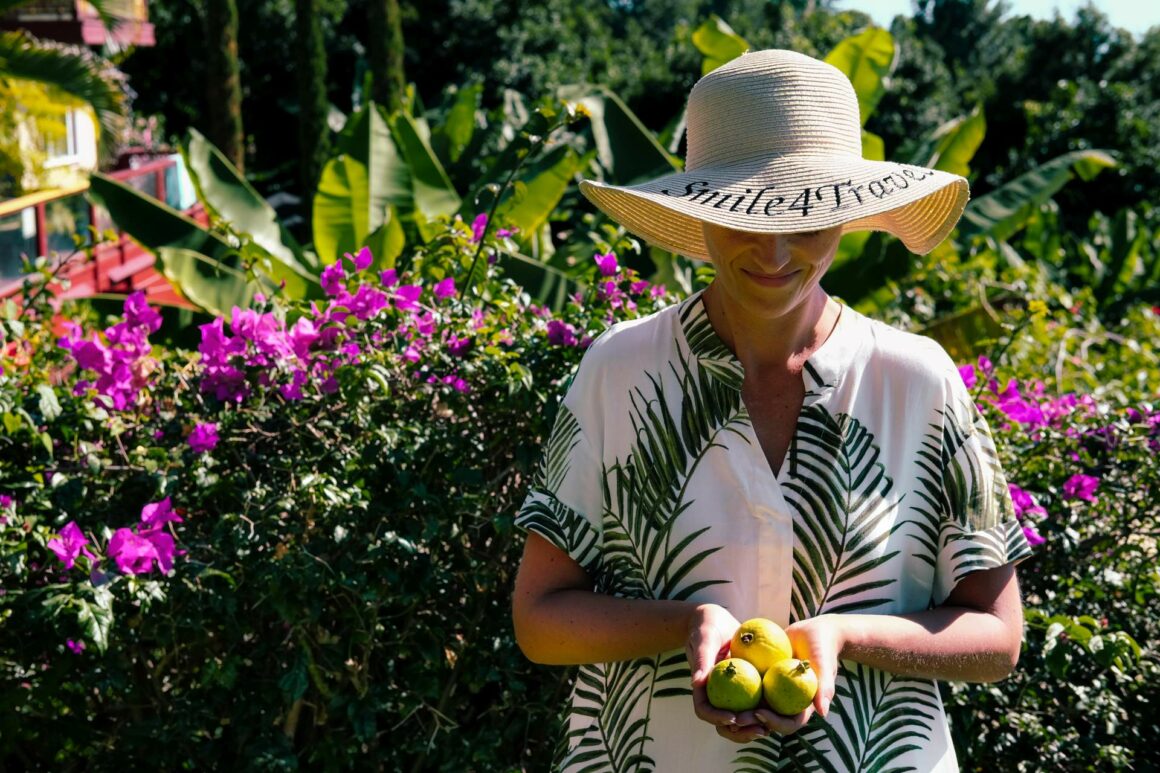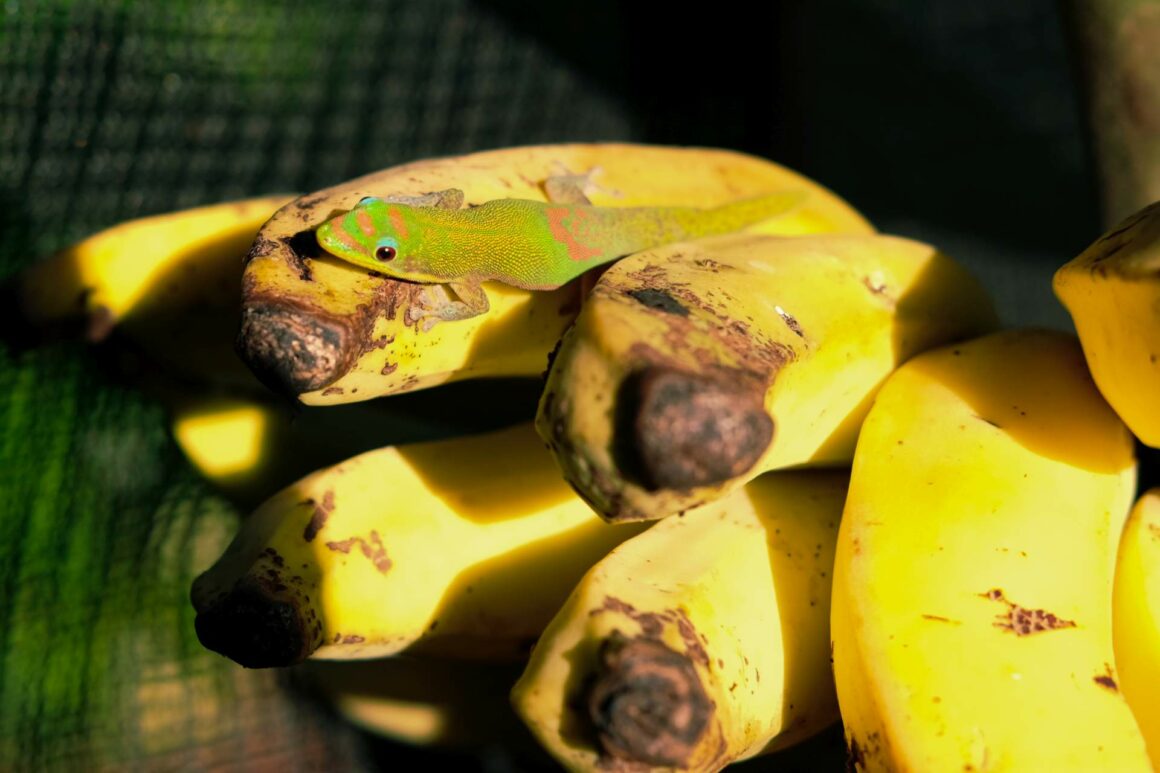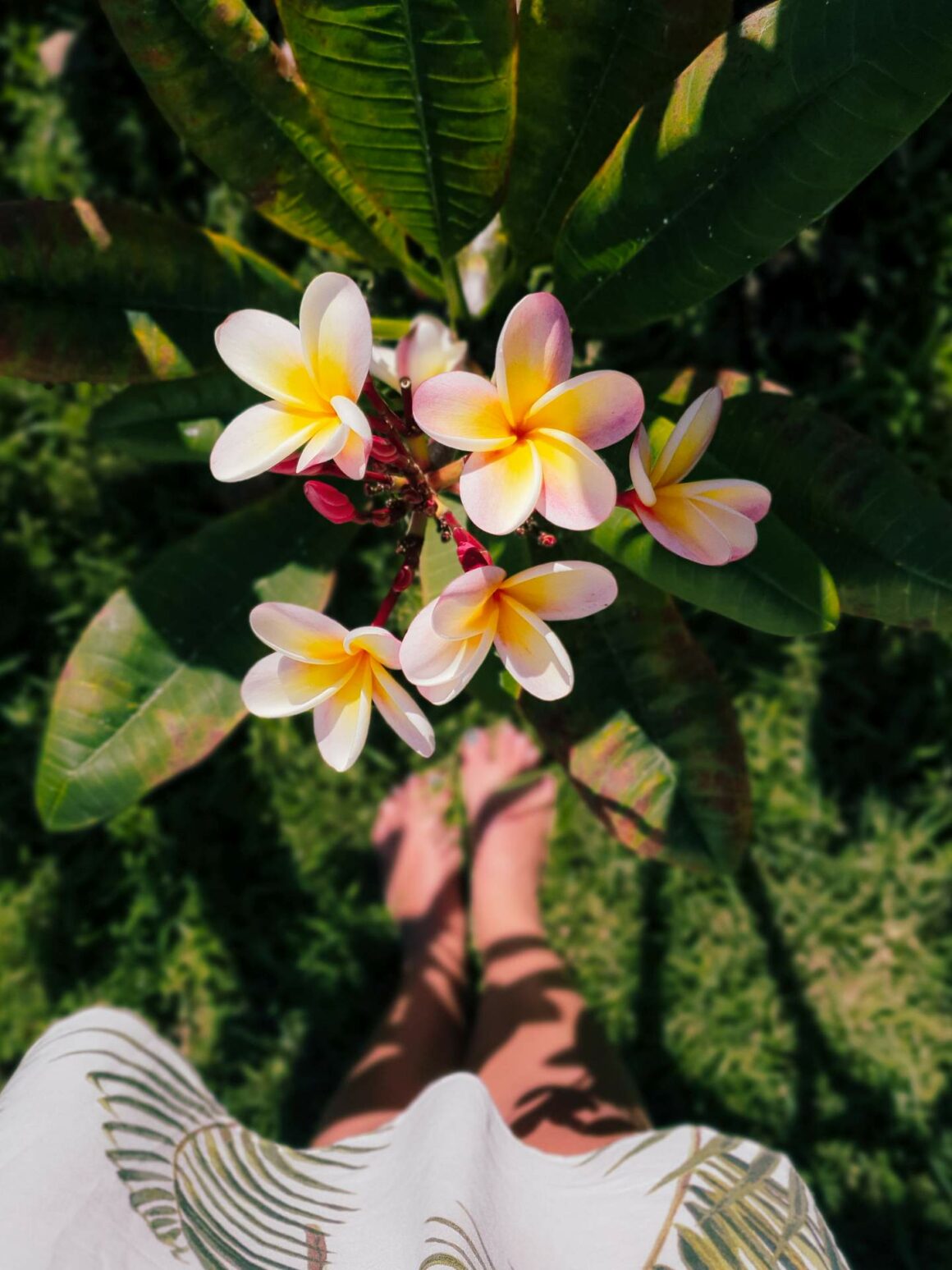 And eventually there is the dome-formed relaxation room, which is perfect for practicing some yoga, reading a book or just relax while sunrays illuminate the room. Definitely a place to calm down and unwind.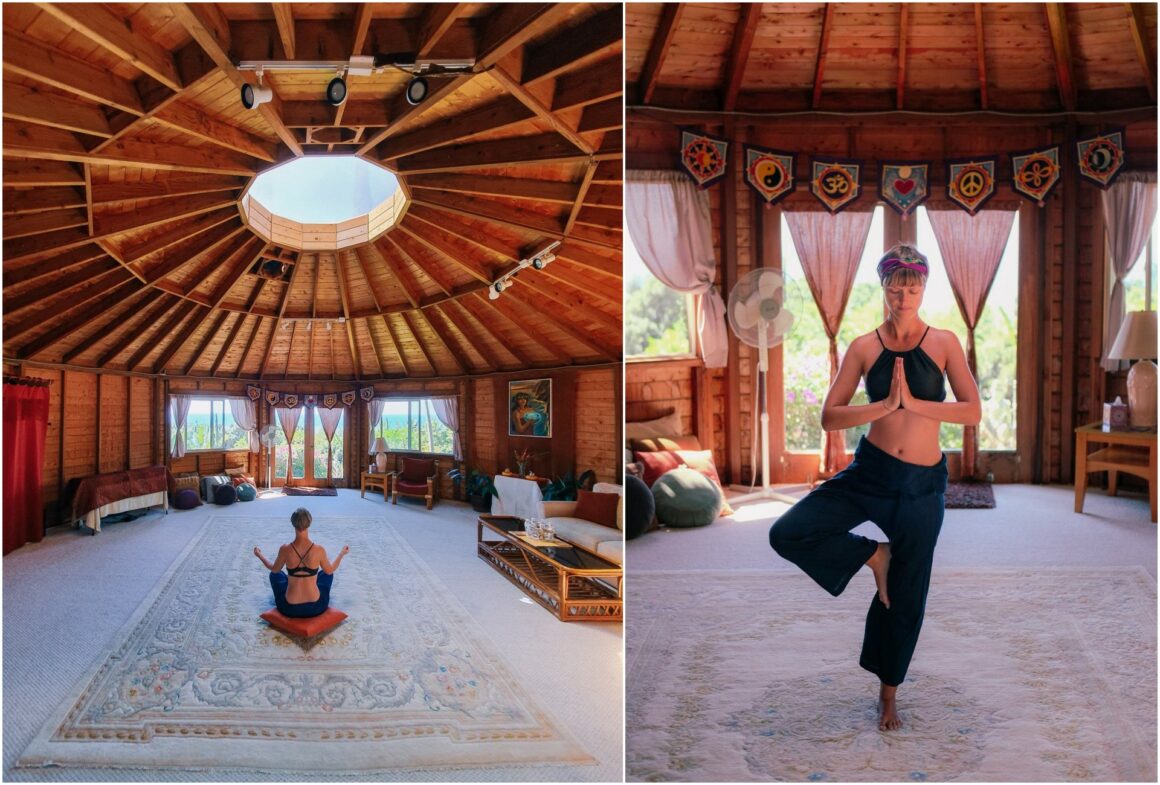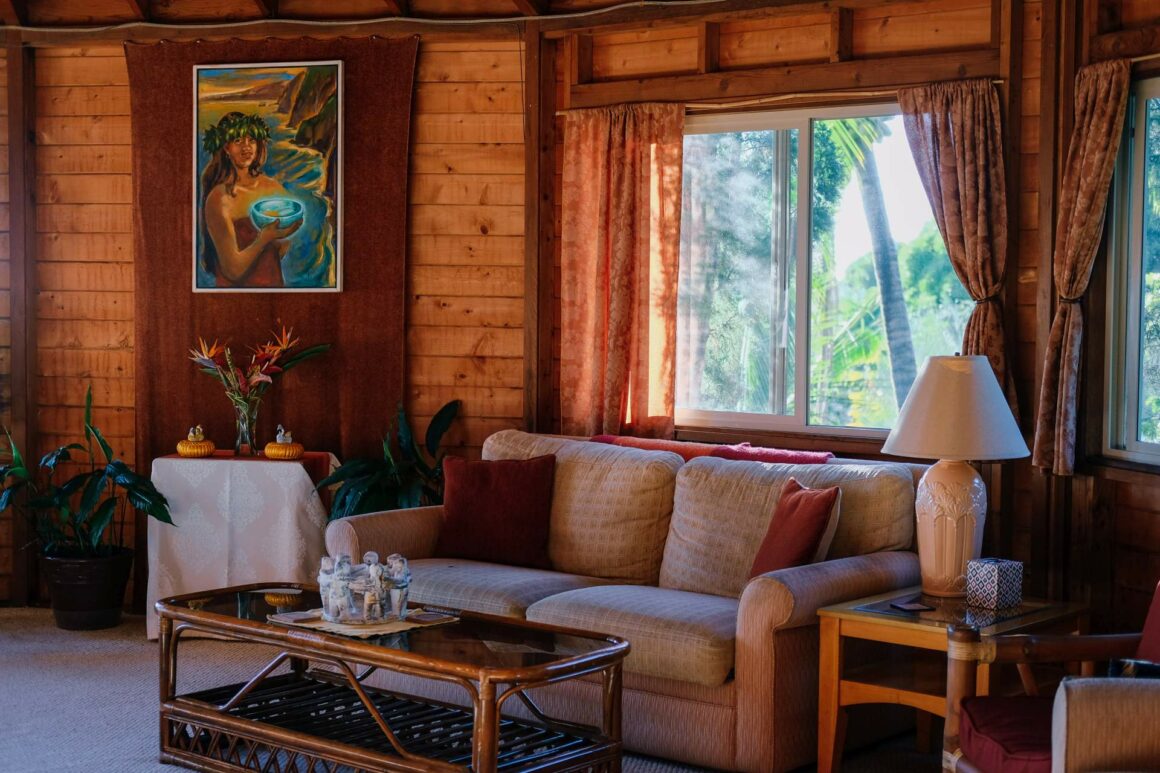 The people of Banyan Tree Sanctuary
No matter how beautiful a place is and how great it is maintained the real feel-good factor comes with the people who created and made this place what it is today. I always love to meet the people behind characteristic places like this one. It´s interesting to hear their story and understand how the place you are staying at shaped up over the years. At Banyan Tree Sanctuary you will definitely get a chance to do so as the owners stay at the farm as well. But don´t worry it doesn´t feel odd to have them around when you have your breakfast, relax at the pool or take a stroll in their garden.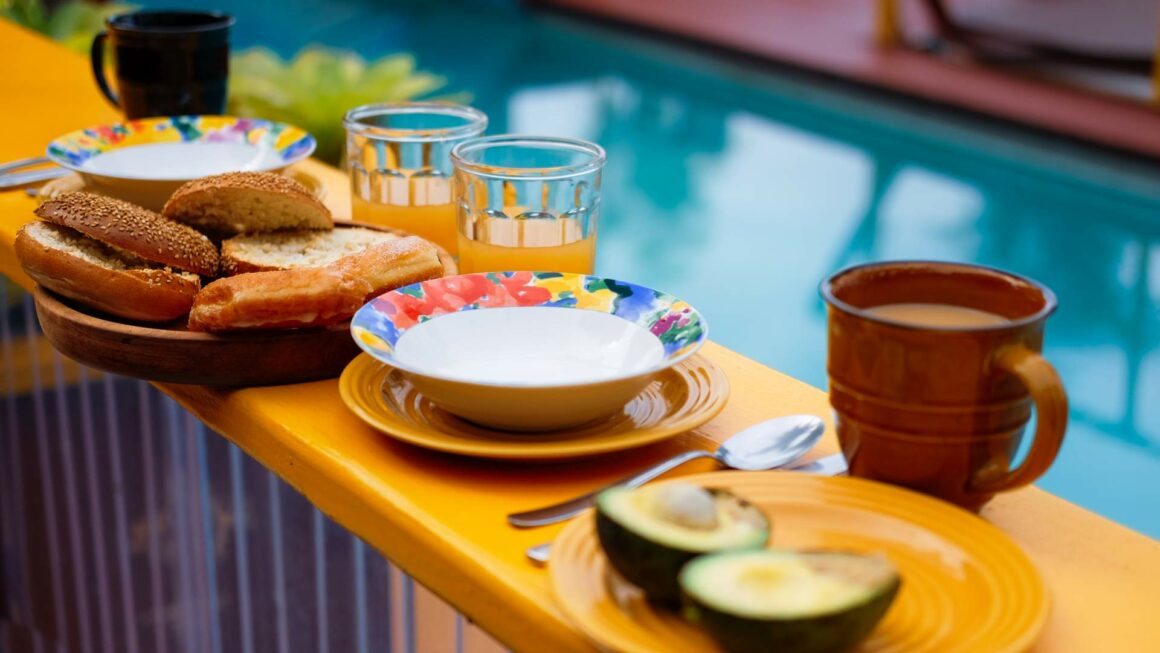 Maggie, Rae und Benjamin sind einfach großartig. Es fühlt sich so an als wären sie überall und zugleich nirgendwo, doch es fehlt an nichts. Und falls ihr doch einmal etwas vermisst, nutzt einfach das weiße Board im Eingangsbereich zur Kommunikation. Zusammen haben die drei ein ganzheitliches und nachhaltiges Modell geschaffen, um im Einklang mit der Natur zu leben.
Maggie, Rae and Benjamin are just one-of-a-kind. It feels like they are everywhere at the same time and always sense what you might need without being present and visible. If you cannot find them around, use the white board to tell them what you need and they will make it happen.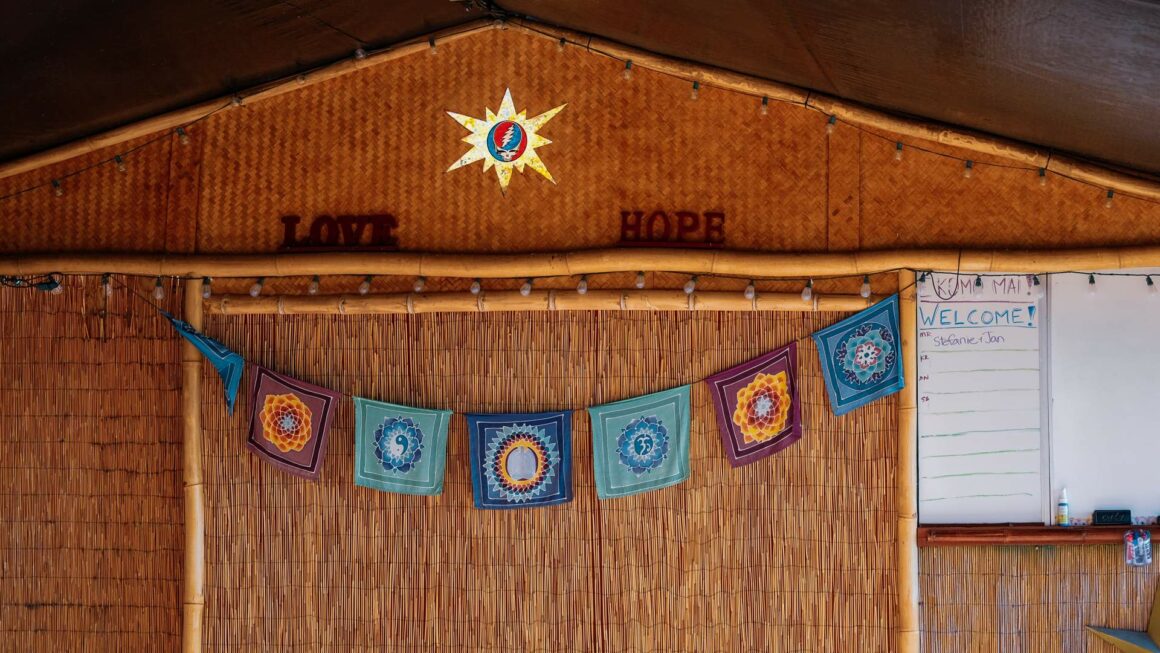 Together they have created a holistic and sustainable model of living harmoniously with nature. Through their vegan lifestyle, usage of solar power, incorporated composting system etc. they are able to only leave a very light carbon footprint themselves and also give inspiration to their guests. So Banyan Tree Sanctuary is not only a great place for your Hawaii vacation. It also inspires for a more healthy and sustainable lifestyle, helping its guests to calm down and unwind.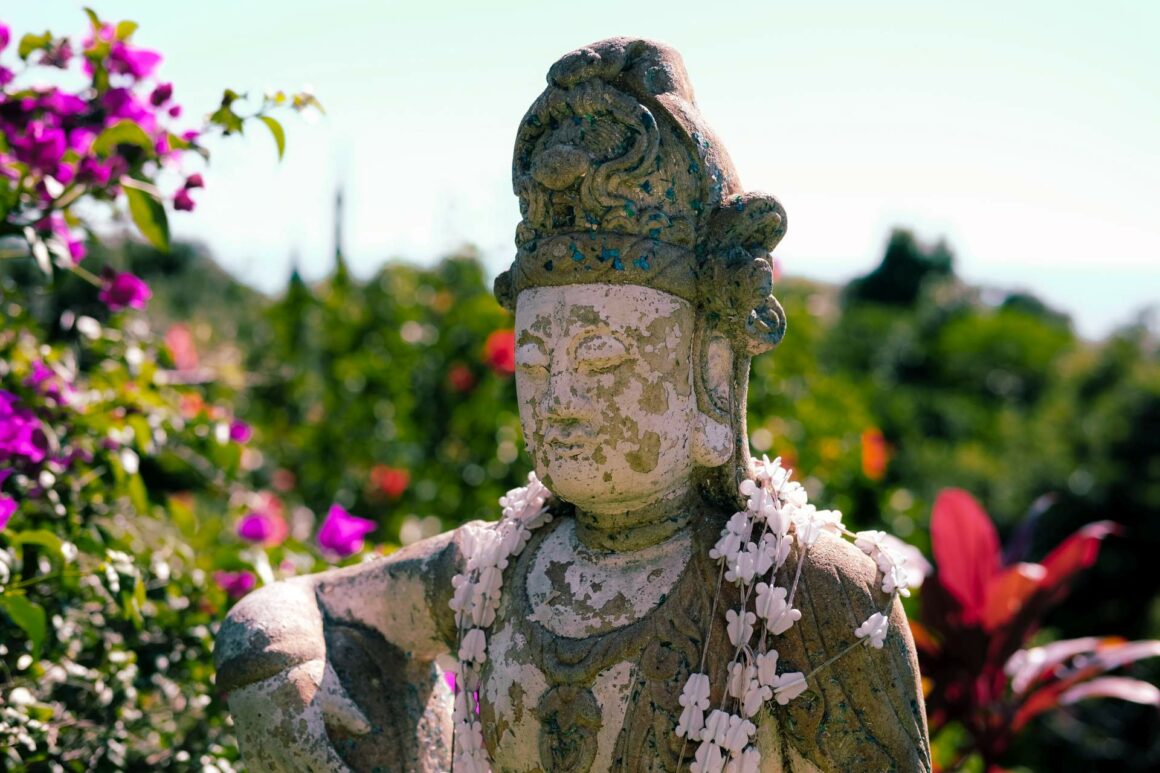 ---
***
DISCLOSURE
Our stay at Hawaii Big Island was supported by Banyan Tree Sanctuary.
As all articles on this blog, it still reflects my personal impressions and opinion.
***
QUESTIONS & COMMENTS?
Have you ever been to Hawaii and have reccommendations for accommodation or general travel tipps? Leave me a comment! Do you like the article, or still have any suggestions, feedback or recommendations? I am happy to read what you are thiking! If you like my content, please feel free to share this article with your friends!
***
LIKE IT? SAVE IT & PIN IT FOR LATER!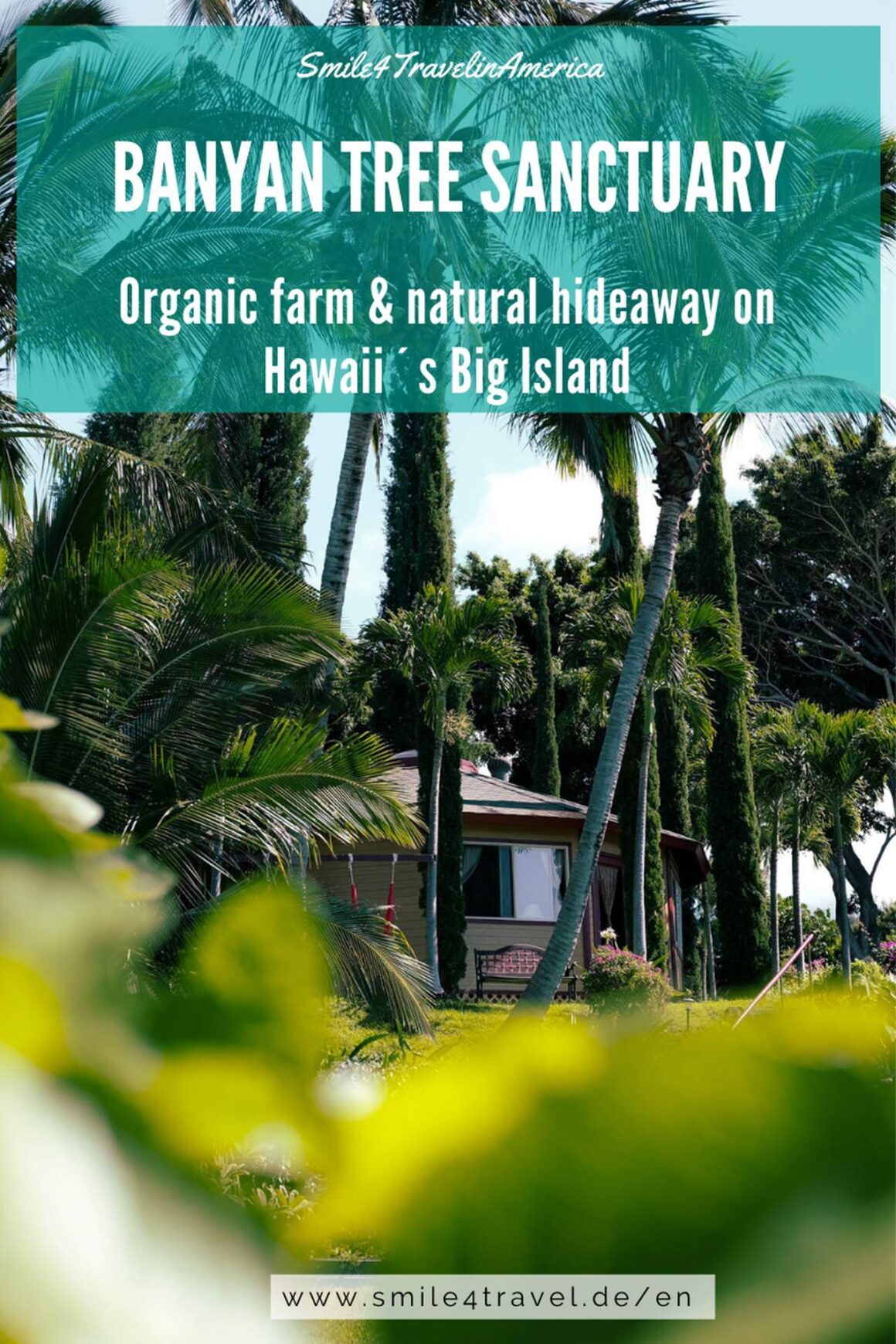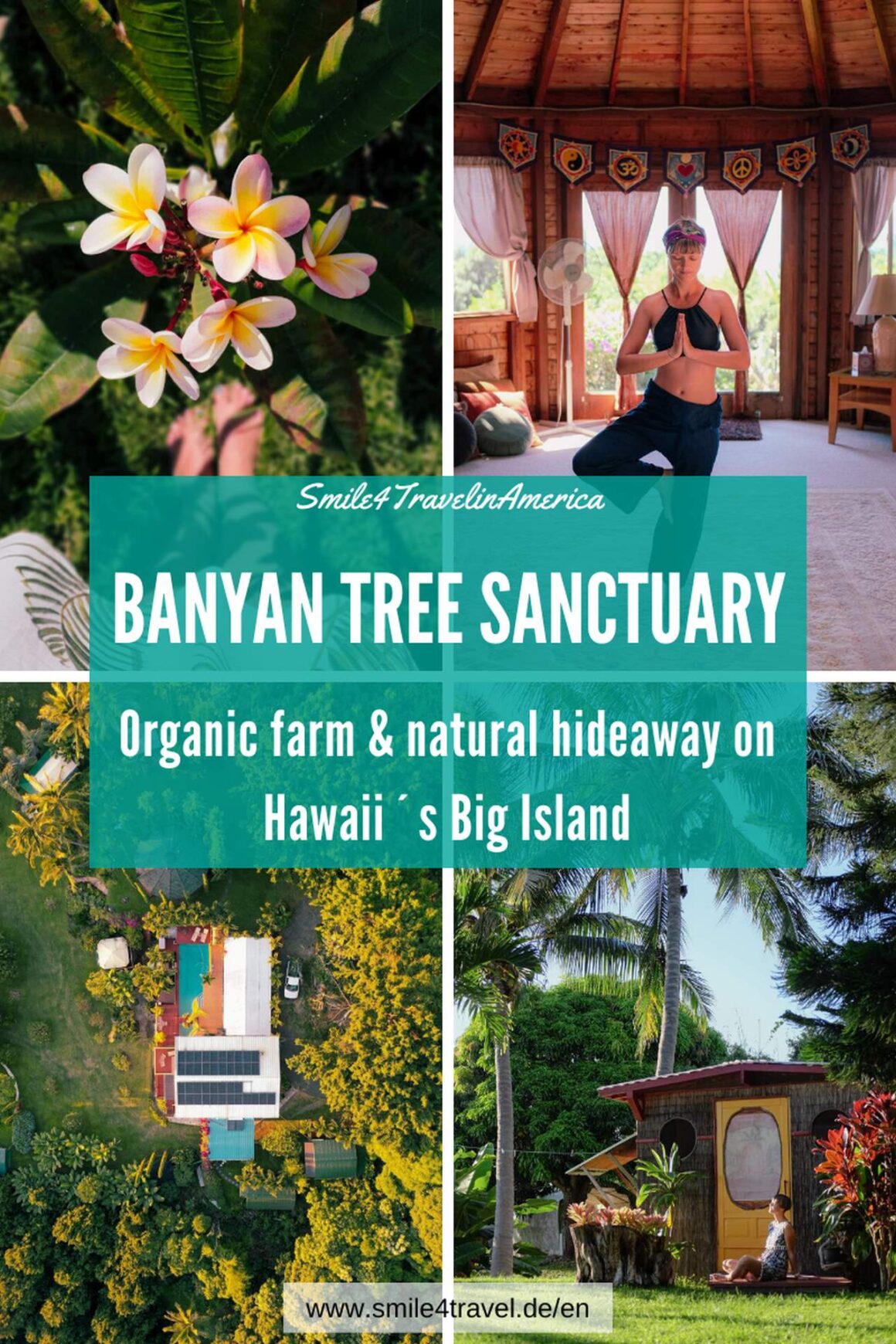 ***
 – SMILE4TRAVEL NEWSLETTER –
Become part of the Smile4Travel Community – Follow my Facebook Page & Instagram and register for my Newsletter, so you don´t miss any Smile4Travel adventures! No Spam – I promise!
[mailpoet_form id="1″]