Mit ihren von schattenspendenden Platanen gesäumte Alleen und den immer noch existierenden traditionellen Wohnvierteln ist die ehemalige französische Konzession (Former French Concession – FFC) für mich DAS Wohnviertel in Shanghai. Vom allerersten Tag an wusste ich, dass ich mir ein Leben hier, im Herzen des "Alten Shanghai" sehr gut vorstellen kann. Und ehrlicherweise: Vor meinem ersten Besuch hatte ich keine Vorstellung davon, dass ein solch lebhaftes und dabei gleichzeitig traditionell gebliebenes Viertel überhaupt existiert. Shanghai als eine der größten asiatischen Metropolen habe ich immer mit Hochhäusern, mehrspurigen Autobahnen, viel Industrie und riesigen mehrstöckigen Apartmentanlagen in Verbindung gebracht. Die FFC ist jedoch der komplette Gegensatz dazu. Und darum sind dies die 6 Gründe, warum ich das Leben in der ehemaligen französischen Konzession von Shanghai so liebe und ein Umzug in ein anderes Viertel undenkbar ist:
With its shady plane trees-lined alleys and still existing traditional Chinese residential areas, for me the Former French Concession (FFC) is THE place to live in Shanghai. From the very first day on I have been loving this area in the heart of Shanghai´s old city center. And honestly speaking: Before visiting Shanghai for the first time, I didn´t even know that such a lively and vibrant, yet traditional district existed here. When thinking of Shanghai as one of the biggest Asian mega cities, I imagined nothing but high-rise buildings, multi-lane highways, lots of industry and huge multistory apartment complexes. But the Former French Concession is everthing else but that. Here are my personal 6 reasons, why I just love living in the FFC and could never ever think of moving somewhere else within Shanghai:
#1 Restaurantdichte & -vielfalt |
Restaurant density & diversity
Shanghai ist bekannt für seine hohe Restaurantdichte und vor allem seine Vielfalt. Und es stimmt tatsächlich: Ich war noch nie in einer Stadt, in der ich wirklich alles finden konnte, wonach meinem Gaumen gerade war. Natürlich gibt es alle Ausprägungen der chinesischen Küche, viele japanische und koreanische Restaurants sowie jegliche asiatische Köstlichkeit. Aber auch die Auswahl an westlichen Gerichten ist besser als in manch deutschen Großstadt: Von original italienischer Pizza, über Tapas bis hin zu türkischen und libanesischen Leckerbissen lässt sich in Shanghai alles finden. Beim Schlendern durch die FFC fällt es bei dieser Auswahl durchaus schwer sich zu entscheiden. Ebenfalls sehr verbreitet – und das macht Shanghai nochmals spezieller – sind gesunde Variationen, wie die auch in Deutschland gerade voll angesagten Power- oder Poké Bowls, Salate, Sandwiches oder Smoothies. In keiner anderen asiatischen Großstadt habe ich diese Vielfalt bisher so erlebt. Eine weitere Besonderheit: Es scheint fast als könne Shanghai mit einer ähnlich großen Bäckerei-Dichte aufwarten wie Deutschland. 🙂 Viele französische oder chinesisch-französisch-kopierte Bäckereien verkaufen frisch gebackenes Baguette, Croissants, Bagels und teils sogar Vollkornbrot. Kennt ihre eine andere asiatische Metropole, die da mithalten kann? Ich bisher nicht. Selbst wenn ihr euch (bisher) also nicht der chinesischen Küche verschrieben habt, kommt ihr in Shanghai bestens zurecht und könnt euch durch die komplette Weltküche schlemmen.
Shanghai is well-known for its vast restaurant density and also diversity. And it is absolutely true: I haven´t been to any other Asian city, where you can find literally everything, no matter what your taste-buns feels like. From every single interpretation of the Chinese cuisine, over Japanese, Korean and all kind of other Asian delights, you will find a huge variety of Western food too: Original Italian pizza, Spanish tapas or even really great Turkish and Libanese dishes. Especially walking around Former French Concession you will have so many choices that it is really hard to make the daily decision of where to dine. Also widespread are real great healthy choices, such as poké or power bowls, salads, sandwiches, smoothies etc. In this regard Shanghai is truly special, as I cannot remember anything like this from strolling around Tokyo or any other Asian capital. Somehow it seems like Shanghai can even keep up with the unique German bakery-density. You will find lots of bakeries, in FFC – of course many of them with French roots (or Chinese-French spin-offs), where you can buy freshly baked baguette, croissants, bagels and even full grain bread. So tell me: In which other Asian metropolis can you find that? So just in case you aren´t into Chinese cuisine too much (yet), you will easily survive in Shanghai and enjoy feasting here.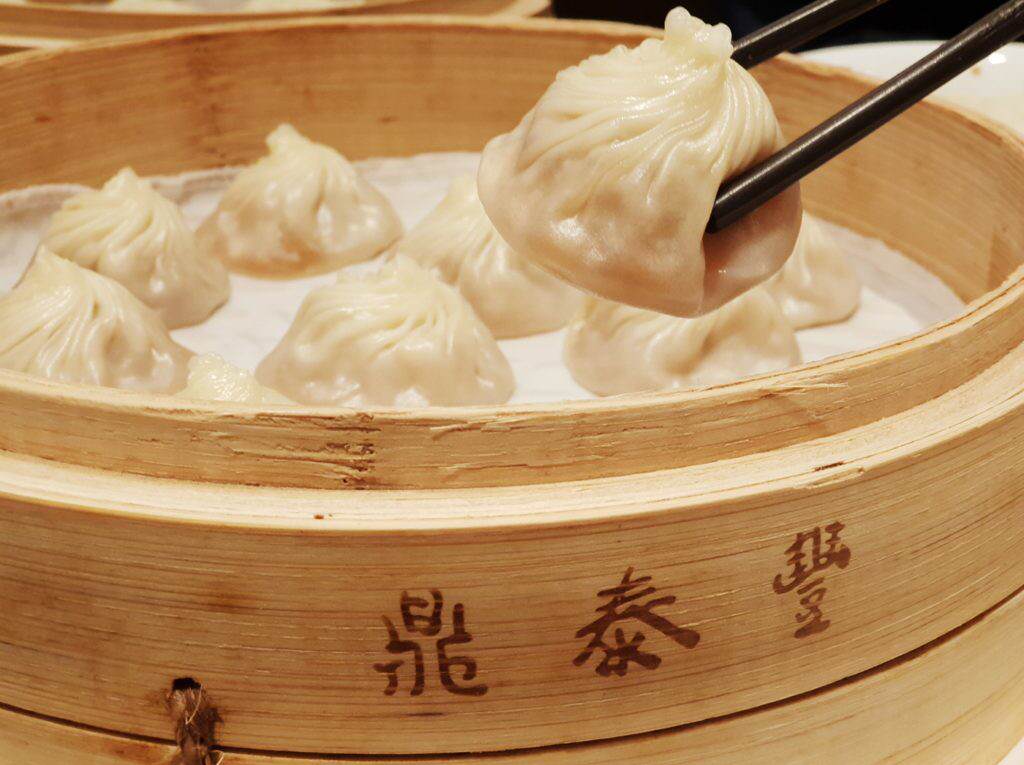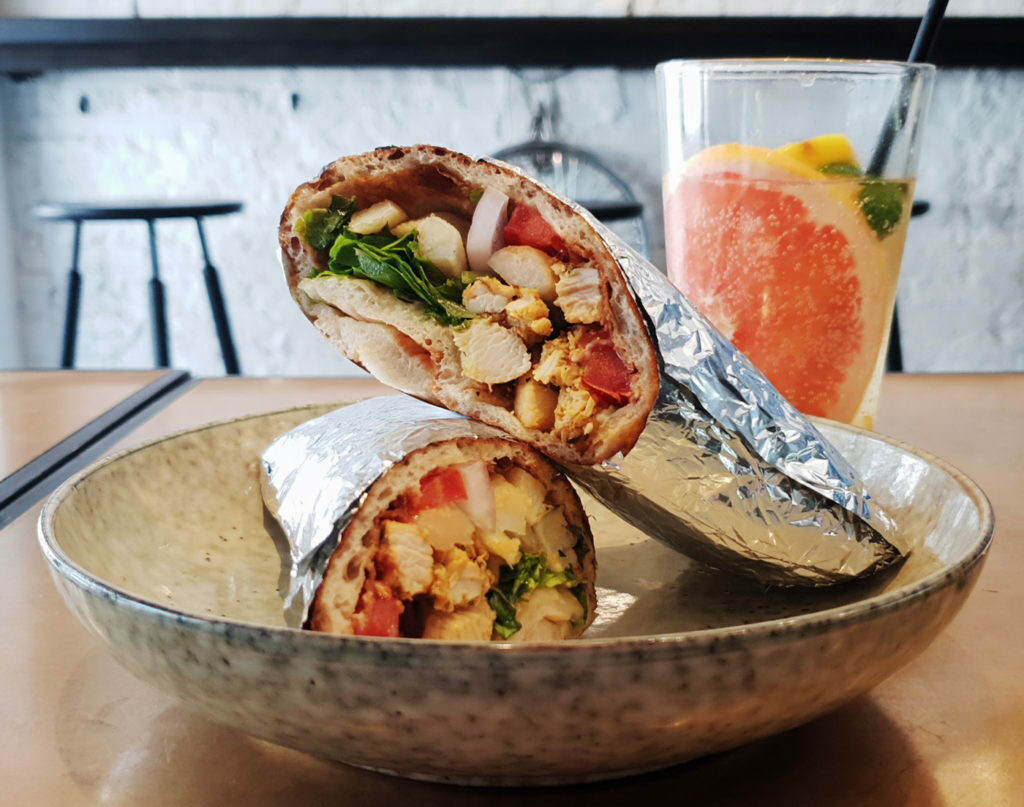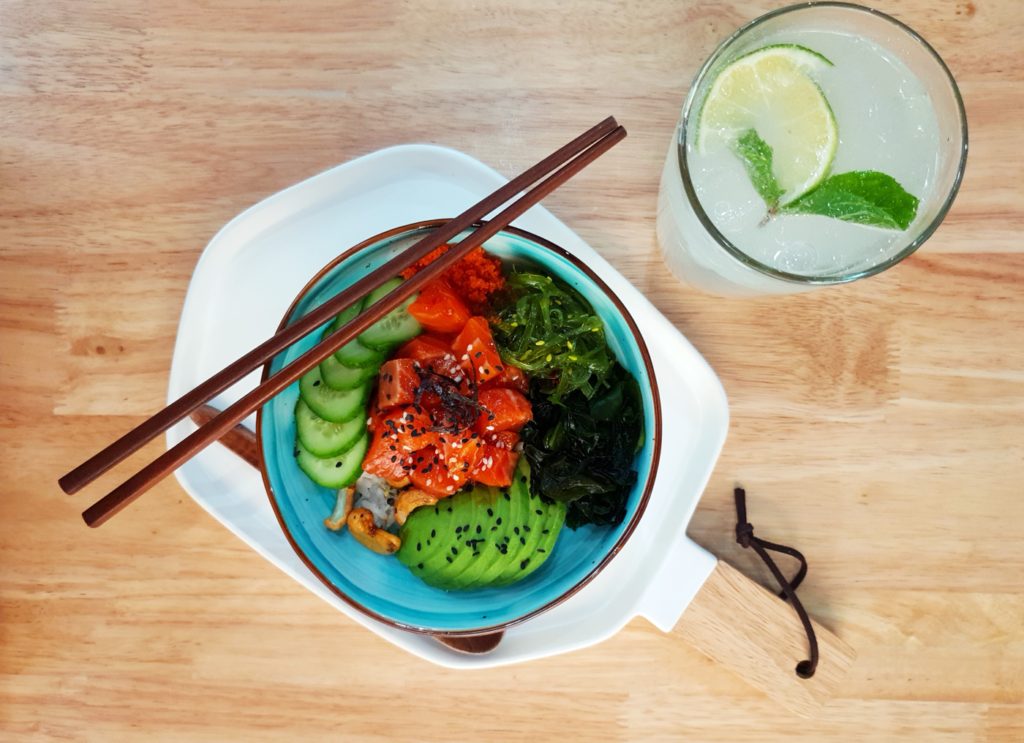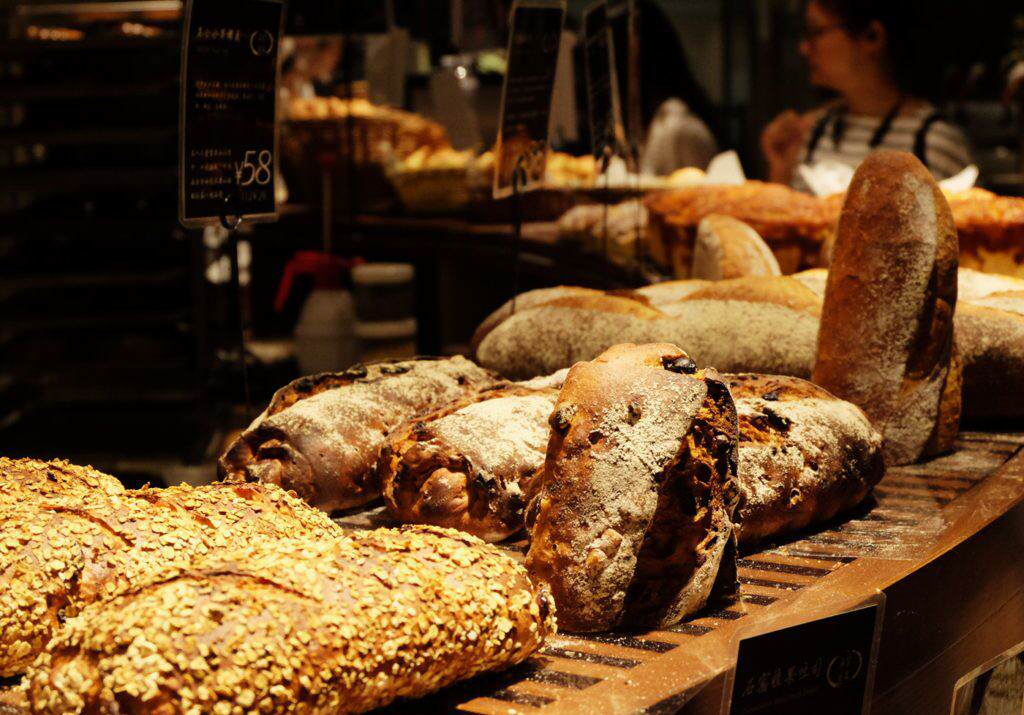 #2 Individuelle Geschäfte und kleine Boutiquen |
Individual shops & small boutiques
Ich frage mich zwar täglich, wie diese kleinen Läden überhaupt existieren können, aber liebe sie trotzdem: Die individuellen Geschäfte, die sich überall in den Straßenzügen der FFC verteilen. Was sich also wunderbar in Shanghai machen lässt, ist Schaufenster-Bummeln. Wirklich hübsche und einzigartige Sachen findet ihr zum Glück nicht (nur) in den großen klimatisierten Einkaufszentren, dafür umso mehr in den belebten Straßenzügen zwischen Restaurants, Cafés und allerlei sonstigen Geschäften. Für mich einer der Punkte, die Shanghai so europäisch und deshalb speziell machen. Zudem gibt es jeden Tag etwas Neues zu entdecken.
I really don´t know how they all can make a living, but I still love them: All these small shops and boutiques spread out the alleys of Former French Concession. So what I deeply enjoy walking around Former French Concession, is window or even real shopping. 🙂 As there are so many beautiful things you actually don´t have to go into huge, air-conditioned malls, if you don´t feel like it. Just stroll around the streets between restaurants, cafés and other shops. For me this is one factor, that makes Shanghai so european-like and therefore unique. Every single day there is something new to discover.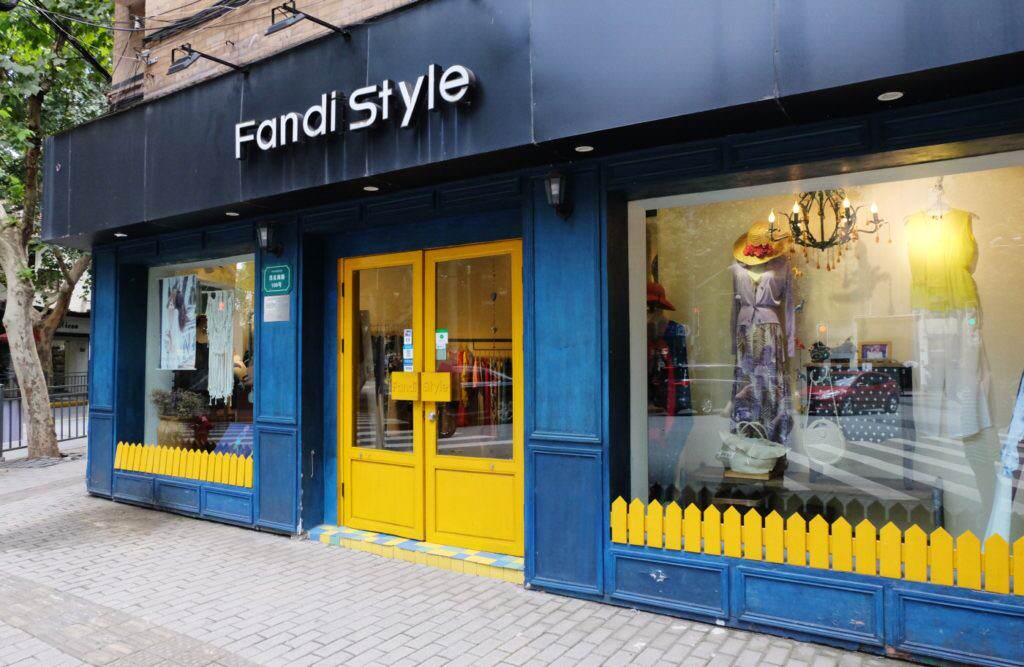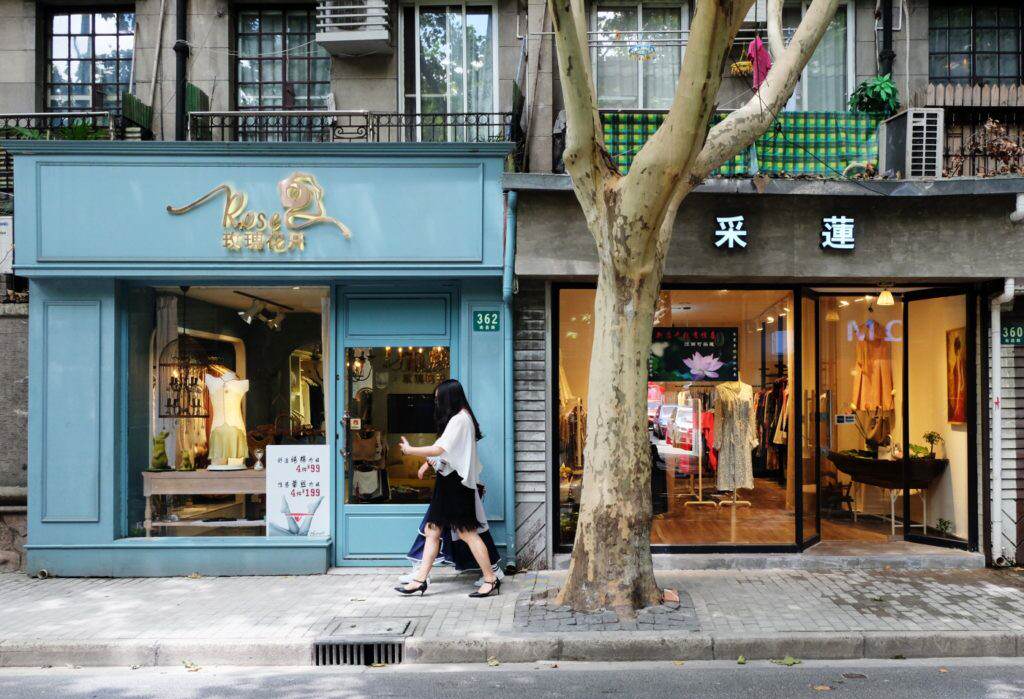 #3 Fachgeschäfte & Märkte | Specialty shops & markets
Neben den kleinen Mode- und Accessoires-Geschäften findet ihr natürlich auch alles andere in den Straßenzügen der ehemaligen französischen Konzession: Von Lebensmitteln über Haushaltswaren, lokalen Supermärkten bis zu jenen, die ausschließlich importierte Produkte verkaufen. Das Interessanteste daran: Hier gibt es irgendwie für alles ein "Fachgeschäft". Ehrlicherweise ist das Thema "Einkaufen" ein separates und definitiv einen eigenen BlogPost wert. Aber für den Moment belasse ich es bei der Auflistung meiner Favoriten: In Shanghai habe ich es lieben gelernt auf Märkten Gemüse zu wirklich unschlagbaren Preisen einzukaufen. Am meisten begeistern mich jedoch die vielen kleinen Obstläden, die es an jeder Ecke gibt. Ohne Probleme bekommt ihr hier also täglich frisches Obst und Gemüse und den ein oder anderen Snack direkt noch mit dazu.
Besides the small clothing shops and boutiques you will also find anything else: From grocery to househould goods, local supermarkets and those ones with all kinds of imported goods. And the most interesting part: The Chinese have a speciality shop for nearly everything. Actually "How and where to shop for your daily needs" would be a separate topic and worth publishing a blogpost, but for now I just want to point out my favorite places: I really love shopping at so called "wet markets", where I go to get vegetables for really great value. And what I like most are the small fruit sellers, which you can find literally on every corner. So without leaving your block you can definitely get fresh fruits every day and a snack on top.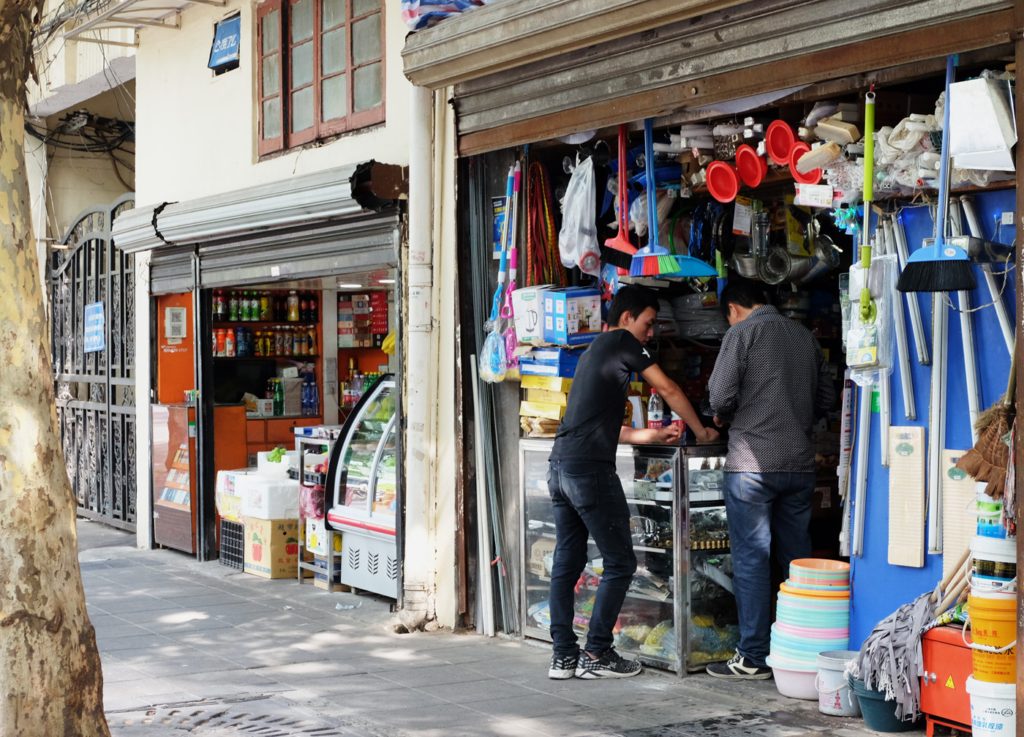 #4 Cafés & Coffee Shops
Neben all den chinesischen Teeläden, finden sich auch immer mehr kleine und meist ziemlich stylisch eingerichtete Cafés. Manchmal ist es wirklich nur eine Kaffeebar und innen gibt es kaum Platz zum Sitzen. Oft sind die Cafés aber auch mehrstöckig und geräumig, sodass man gerne auch mal einen ganzen Nachmittag hier verbringen kann. In den letzten Jahren hat sich die Kaffeekultur in Shanghai stark entwickelt, vor allem an den Wochenenden sind die meisten Cafés gut gefüllt. Vor ein paar Jahren waren Cafés eher Treffpunkt der Expats. Heute mischen sich auch Chinesen (vor allem die junge Generation) unter die westlichen Kaffeeliebhaber. Wahrscheinlich der Grund, warum gefühlt fast wöchentlich irgendwo eine neue Kaffeebar aus dem Boden sprießt.
Besides all the Chinese tea shops you will find lots of tiny, but really stylish coffeeshops everywhere around Former French Concession. Sometimes it is only a small bar with hardly any space to sit inside, but often they are more spacious and comfortable, so you can easily spend a whole afternoon there. Over the last few years coffee culture in Shanghai really got boosted. Especially on weekends you will find all the cafés filled up. Some years ago sitting around in a café was only something the expats did. These days also locals (especially of the younger generation) mix up with the foreign people, enjoying a cappucchino together with their cake. No wonder that it feels like every week a new coffee shop opens its doors somewhere nearby.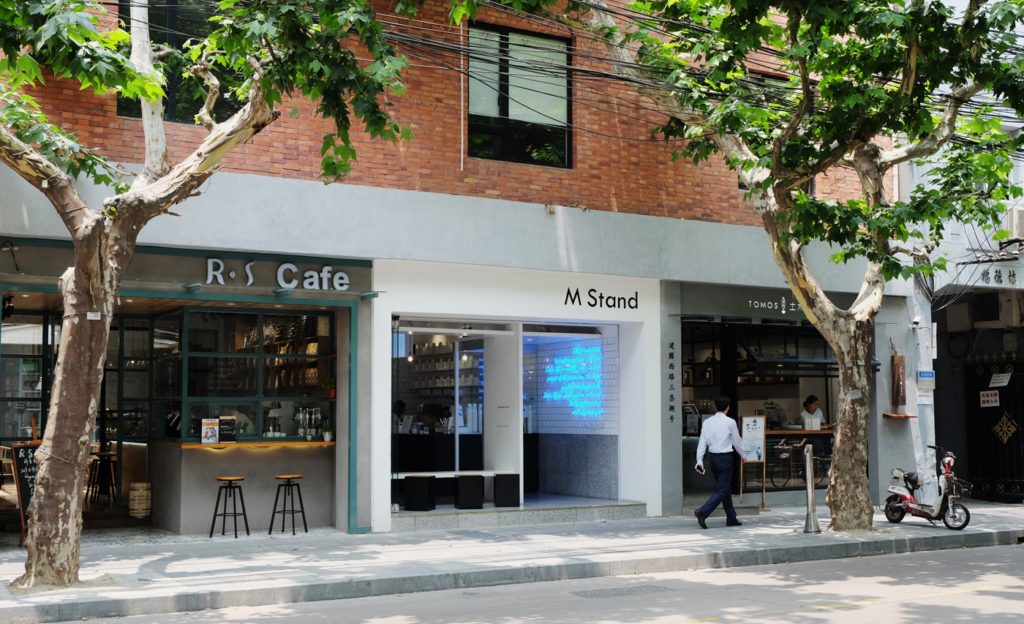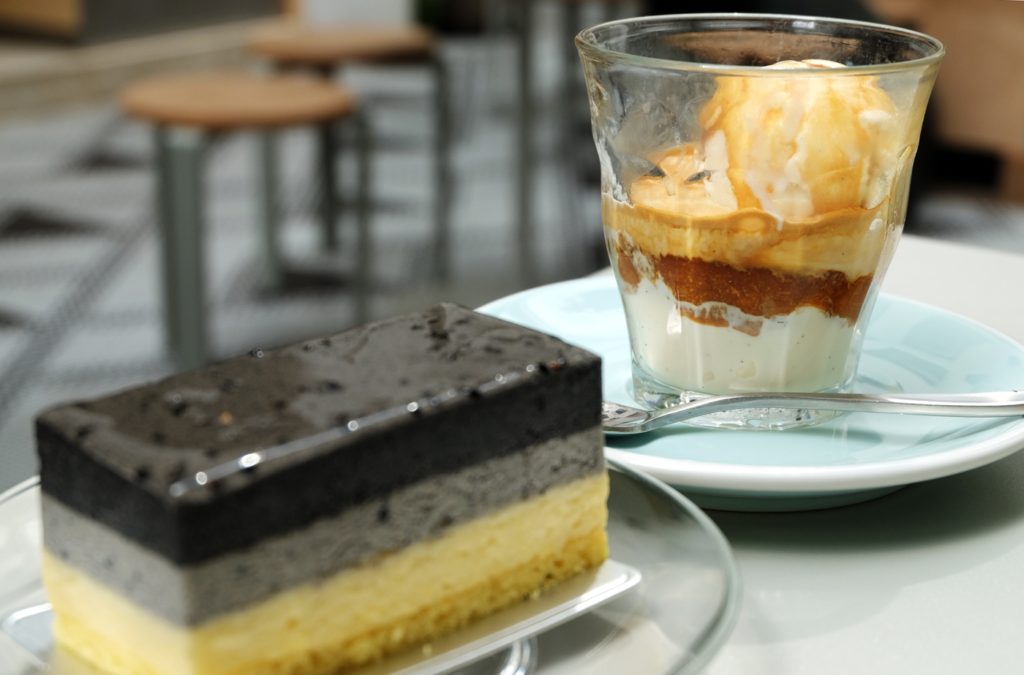 #5 Radeln | Biking around Former French Concession
Die ehemalige französische Konzession ist ein gar nicht allzu kleiner Teil Shanghais, schließlich erstreckt sie sich über die Bezirke Xuhui und Huangpu. Die Straßen rund um unsere Wohnung kenne ich mittlerweile ganz gut. Aber es gibt noch so viel mehr zu entdecken, sodass sich das Fahrradfahren durchaus anbietet. Einfach ist Radeln in Shanghai auch, sobald man sich erst einmal an den teils chaotischen Verkehr und die vielen Rollerfahrer gewöhnt hat. Nachdem es in Shanghai einige Fahrradverleihe gibt und man die Fahrräder überall wieder abschließen kann, gibt es buchstäblich an jeder Ecke ein Zweirad, das ihr leihen könnt. Das einzige, was ihr braucht ist die App des entsprechenden Anbieters (Mobike und Ofo sind die beliebtesten) und nach kurzem Check-In könnt ihr jedes Fahrrad mit Hilfe eures Smartphones entriegeln, indem ihr einfach den QR-Code scannt. Nach Ankunft verschließt ihr nur das Schloss und seid das Rad wieder los. Zu beachten ist lediglich, dass ihr das Fahrrad in einer der gekennzeichneten Parkzonen abstellt. Für mich die einfachste und dabei flexibelste Art die Stadt zu erkunden. Außerdem ist es unschlagbar günstig: Für eine Fahrt innerhalb der Former French Concession zahlt ihr zwischen 1 und 3 CNY – zwischen 0,13 und 0,40 Euro.
Former French Concession is actually a quite big part in the city center of Shanghai as it stretches across the entire districts of Xuhui and Huangpu. So of course I got to know the main and side streets around our apartment pretty well already. But there is so much more to explore and the best way to get around Former French Concesion quickly is by bike. Biking in Shanghai is pretty easy, as soon as you got used to the chaotic traffic and all the scooters. There are quite a few different bike rentals available and you can just (un-)lock your bike literally everywhere, so there are bikes available at every corner. The only thing you need to do is install the specific app (MoBike and Ofo are the most common ones) and register. Then you are able to unlock every bike you find on the street with the help of your smartphone by scanning its QR Code. After arriving at your destination, just lock it and you are free again. Just make sure you park the bike in one of the marked parking areas along the streets. It´s so easy, flexible and even cheap (1 to 3 CNY, if you use the bike just for cruising around). And makes exploring Former French Concession by bike one of my favourite things to do in town.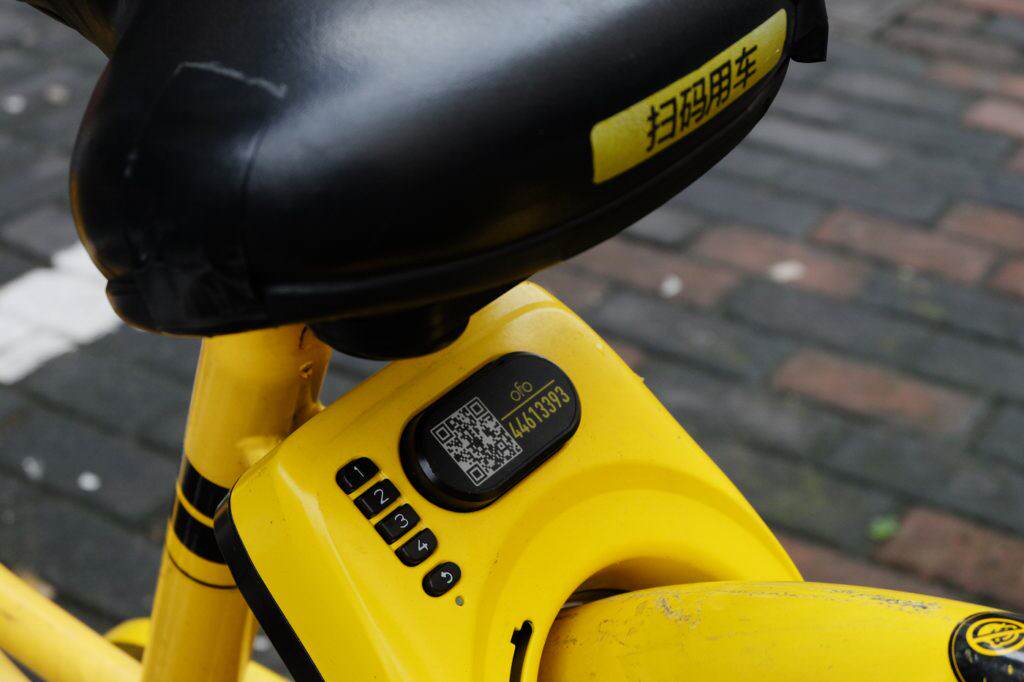 #6 Die Menschen | Its people
Und nicht zu vergessen: Was tatsächlich das Wohnen und Wohlfühlen im FFC ausmacht, sind die Menschen, mit denen wir hier Tür an Tür zusammen leben. Nirgendwo sonst ist es so einfach Teil des chinesischen Alltags und seiner Besonderheiten zu werden. Direkt nachdem ich die Tür unseres Apartments verschließe und noch bevor ich die Hauptstraße erreiche, bin ich bereits mittendrin im Alltag unserer chinesischen Nachbarn, die stets ein freundliches Lächeln oder ´Ni hao´ mit uns ´Laowais´ (= den ständig präsenten Ausländer) teilen.
Mingling with the locals is simply an uplifting experience any given day here. And nowhere it is as easy as on the streets of FFC to become a part traditional Chinese way of living and cultural characteristics. Once shutting the apartment-door behind me it feels like directly entering another world. Before I even reach the mainstreet I will already have several encounters with our various Chinese neighbours, who are kind enough to share a smile and a ´Ni hao´ with us ´Laowais´ (= the constant foreigners).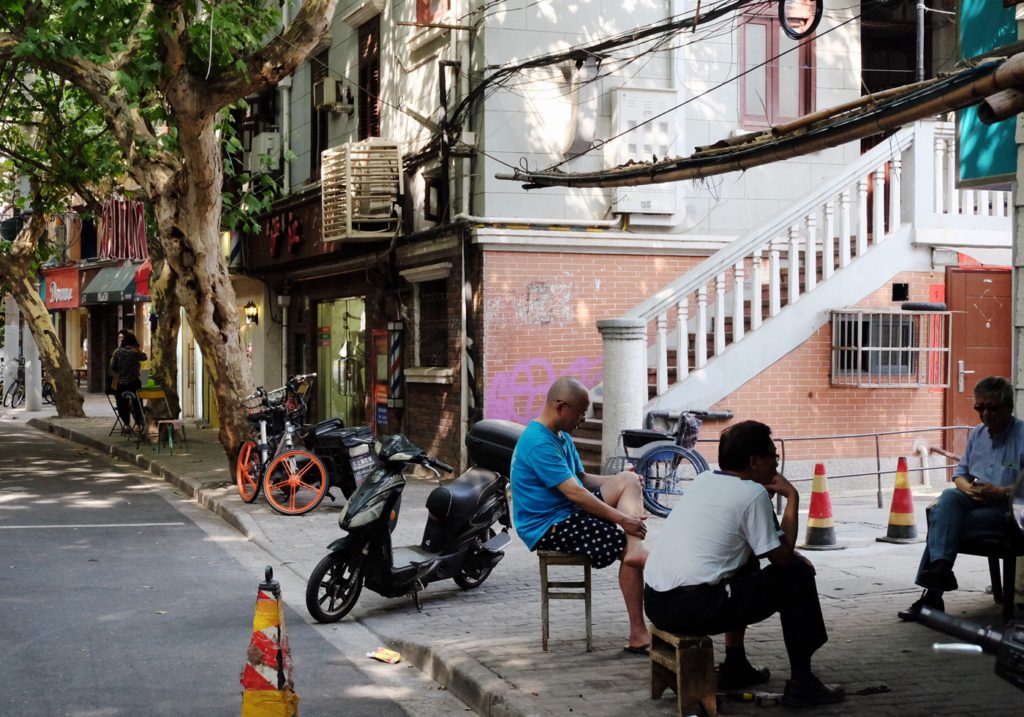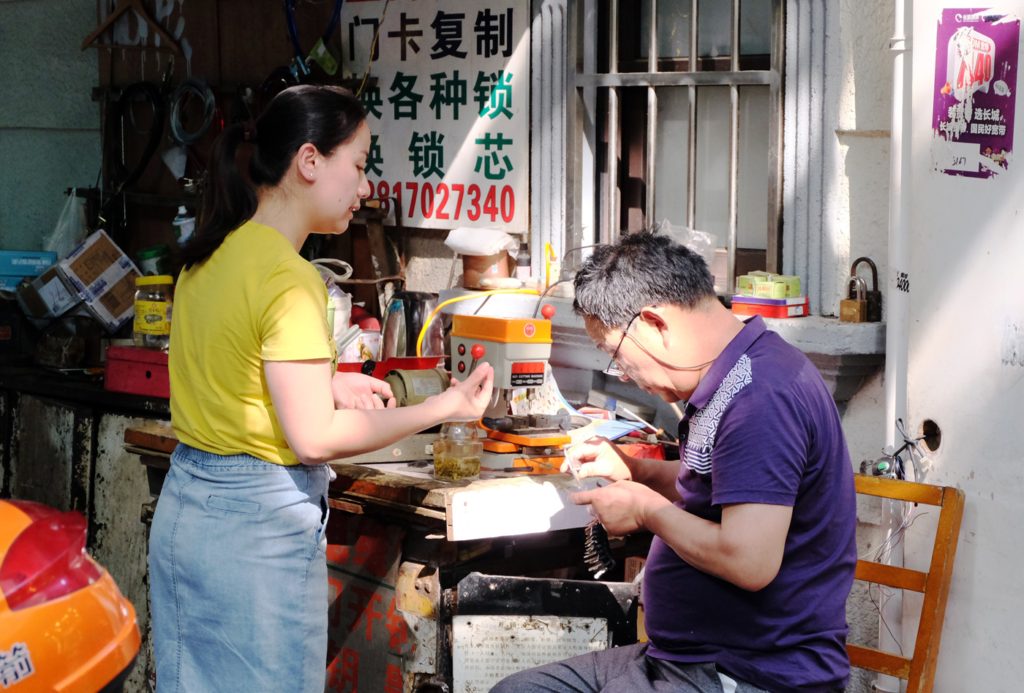 Nun könnte man denken, ohne die Landessprache zu sprechen, ist es durchaus schwierig mit den Einheimischen in Kontakt zu kommen – und im Ausland ist der Ruf der Chinesen teils auch nicht unbedingt der Beste. Doch im täglichen Leben ändert sich die Perspektive ändert sich schnell. Es ist irgendwie witzig: Obwohl man stets den Eindruck hat, dass die Chinesen, denen man auf der Straße begegnet stets in Eile sind, sieht man sie doch oft genug tagsüber, wie sie gemütlich ihre Wäsche auf die Leinen hängen, einfach nur beobachtend an den Straßenrändern sitzen und sich miteinander unterhalten, oder willkürlich stehen bleiben, um anderen bei der Arbeit zuzusehen. Auffällig vor allem rund um die kleinen (Fahrrad-)Werkstätten, Friseurläden oder Straßenarbeiten an jeder Ecke. Das ist die perfekte Zeit, um mit ihnen in Kontakt zu kommen – In 9 von 10 Fällen trifft man auf Freundlichkeit, Neugier und Respekt – Willkommen in der ehemaligen Französischen Konzession!
One could think that not speaking the language of the country you live in would make it difficult to interact with locals – and abroad the reputation of Chinese people also might not always be the best. But being part of their everyday life over here gives you a different perspective. It´s funny though: As people tend to come across as always busy and in a rush, at the same time can often be spotted gathering for chat while others are hanging out the laundry to dry or stopping randomly to watch other people doing their daily work – especially seen around the local (bike-)garages, barbershops, or roadworks – the perfect time to get in touch with them. And in 9 out of 10 cases you will face friendliness, curiosty & respect – welcome to Former French Concession!