Dies ist das wohl mit Abstand witzigste Haus, das ich bisher besucht habe: "The Egg House" ist eine ganz dem Motto Eiern gewidmete Pop-up Ausstellung und das Zuhause von "Ellis, dem Ei". Bevor das Egg House diesen Sommer in Shanghai geschlüpft ist, war es ein Hit in New York City. Kein Wunder, denn dieser Spielplatz ist definitiv nicht nur was für Kinder.
This is the most funny exhibition, I have ever visited: The Egg House, an egg-themed pop-up maze and home of "Ellis the egg" first was a hit in New York City before it hatched in Shanghai this summer. Definitely not only a playground for kids!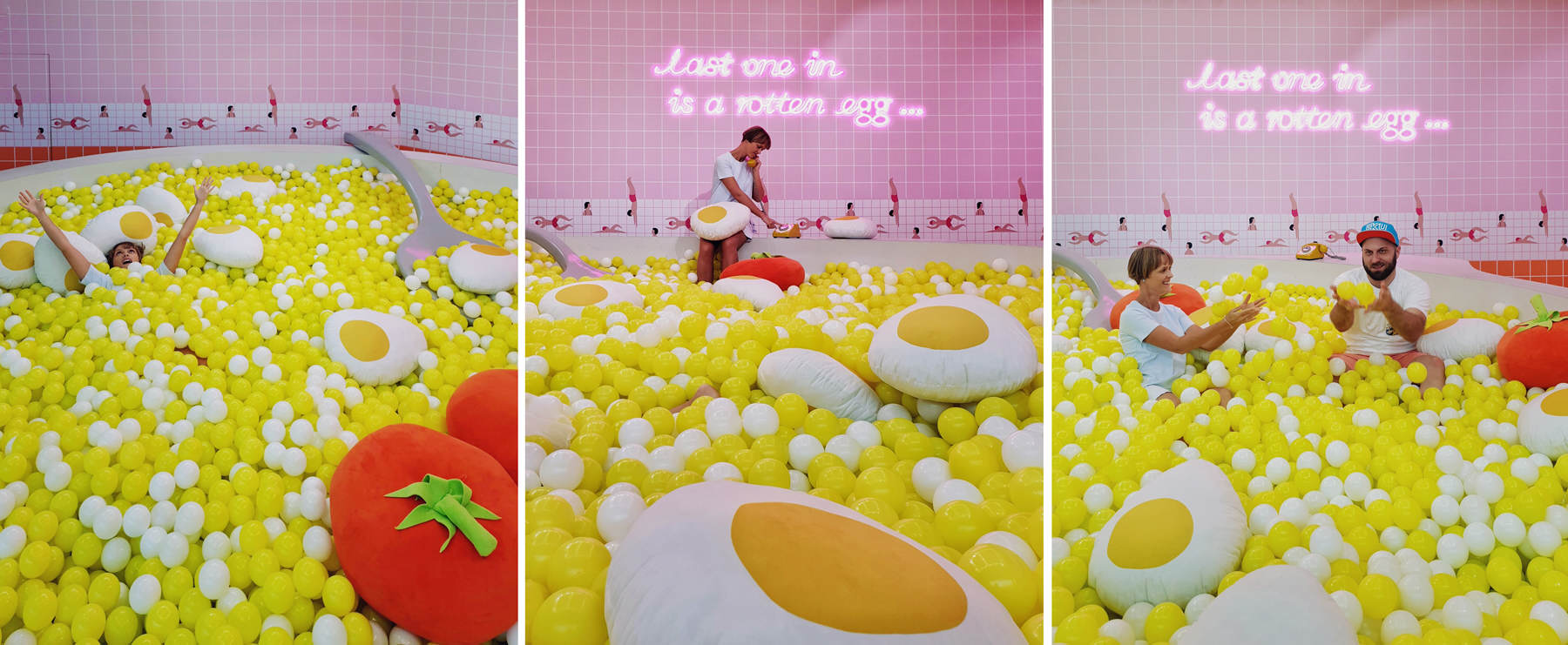 Die interaktiven Installationen und kunterbunten Ausstellungsstücke dürfen als Fotokulisse genutzt werden: Sprünge ins Bälle-Bad, auf der überdimensionalen Kloschüssel oder in der Eierschachtel sitzen, alles erlaubt – sogar erwünscht. Und so ist jeder einzelne Raum von oben bis unten instagrammable.
The interactive installations and colourful exhibits make it high-end instagrammable from entering to exit. Not only because it allows its visitors to jump into the balls pool, sit at the oversized toilet bowl or in the XXL egg box.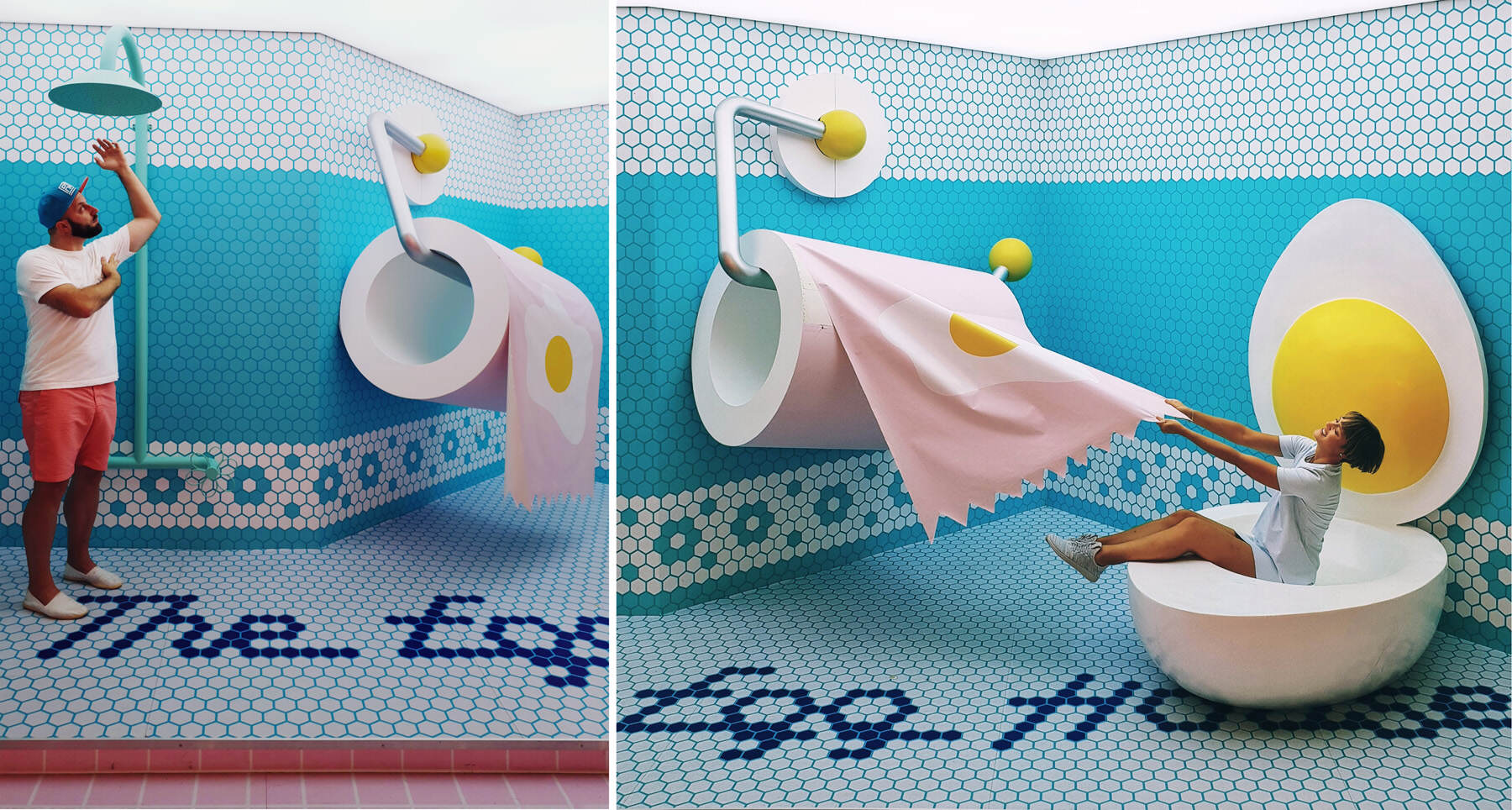 Letztes Wochenende haben wir im Egg House gespielt und herausgekommen sind einige lustige Fotos, von denen ihr einige natürlich auch auf meinem Instagram- Account sehen könnt. Doch, so viele skurrile Motive haben auch im Blog ein Plätzchen verdient, findet ihr nicht?
I went there last weekend and took lots of pictures. Some of course you can find on my Instagram account. But this wonderful place needs some space here as well, don't you agree?

Geöffnet ist das Egg House übrigens noch bis Donnerstag, 18. Oktober im 3. Stock des Einkaufszentrums Joy City, das für sich genommen schon einen Besuch wert ist.
The Egg House will still be open until Thursday, Octobe 18th. And you can find it conveniently on the 3rd floor of Joy City, a huge state-of-the-art mall, actually worth-a-visit for itself.