This post is also available in: Deutsch (German)
During the months of January and February, when the Christmas season in Western parts of the world is long over and the Carneval season is big in Central European and Brazil, China and the majority of the Asian continent celebrates one of the most important – if not the most important festival: Chinese New Year. Also known as Spring Festival in modern China or Lunar Year Festival in most other Asian regions, it is based on the lunar calender, starting with the first of twelve lunar months between mid of Jan and mid of Feb on a different date each year (2018: Feb 16th – 2019: Feb 2nd – 2020: Jan 25th )
But no matter how you call it: Chinese New Year celebrations always start at the evening before New Years Day with a festive dinner, the New Years Gala-show on TV as well as various fireworks and lasts for15 days until the Lantern Festival , including 7 days off for all workers granted by almost every company.
So Chinese New Year also stands for the longest public holiday period for Chinese workers – and schoolchildren alike, who are even priviledged to have an entire month off. This being said it is obviously the best time of the year for big family reunions, and special traditions, which are very much comparable to the Christmas season and homecoming for the holidays of us Westerners.
People travel home to visit their families, no matter how remotely located the respective provinces might be – which on the other side results in nearly wiped out cities, but crowded trains and planes at the beginning of the holiday week, when the world´s biggest human migration wave gets rolling. So you better book your flights early and think well in advance about potential travel destinations, if you do not want to spend the festival-season in town.
The various preparations already start some weeks before the actual holidays with in-depth house cleaning and huge red decoration in the windows, doors and on the streets. You will find red lanterns, couplets, and other decoration eveywhere. Also red envelopes filled with money are given to each other to symbolize blessing, as the colour red stands for hapiness, prosperity and good luck in Chinese culture.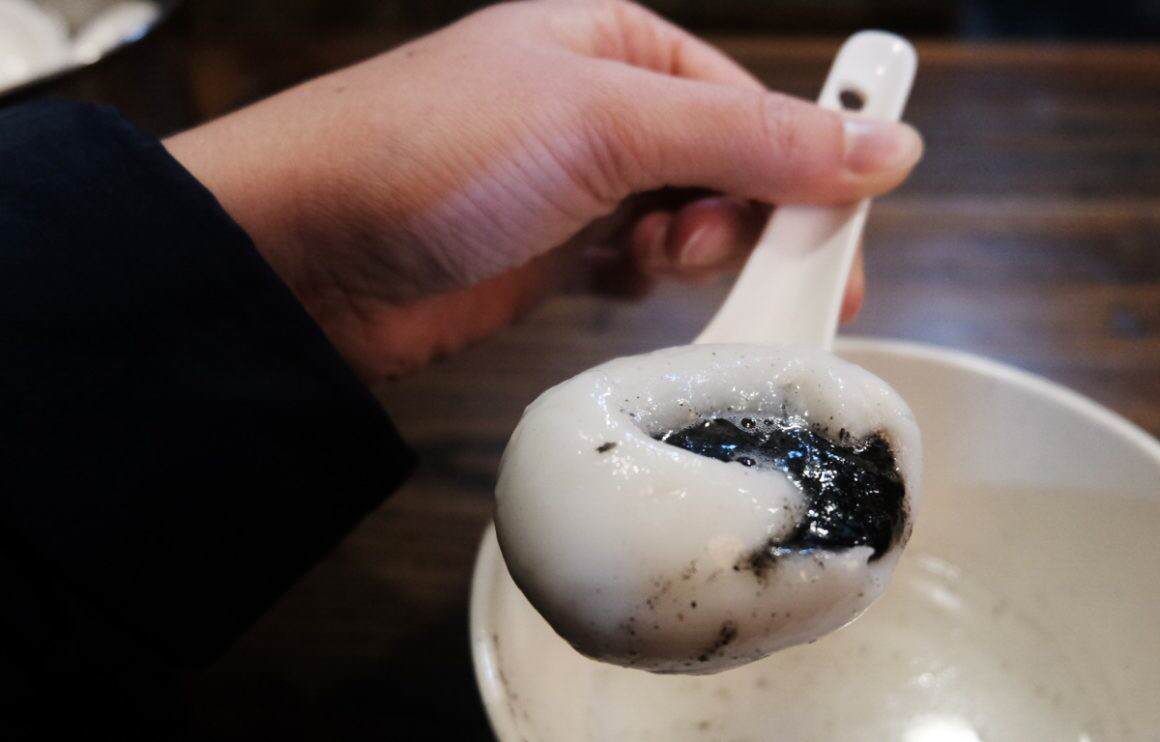 It´s a tradition to have lot´s of food during the Chinese New Year festival days. Dumplings and sweet rice cakes are typical meals, from which Chinese – not olny , but especially during Chinese New Year – cannot get enough of.
As the Chinese Calender is based on the zodiac signs, each year is dedicated to a different animal. 2018 will be the Year of the Earth Dog with some lifestyle changes but also loyalty predicted. So have some great holidays with family quality time and Happy New Year!
***
QUESTIONS & COMMENTS?
Have you ever celebrated Chinese New Year in an Asian metropolis? Leave me a comment! Do you like the article, or still have any suggestions or critics? I am happy to read what you are thiking! If you like my content, please feel free to share this article with your friends!
Are you curious now? In the category China you can find further travel stories from the land of the rising sun.
***
 – SMILE4TRAVEL NEWSLETTER –
Become part of the Smile4Travel Community – Follow my Facebook Page & Instagram and register for my Newsletter, so you don´t miss any Smile4Travel adventures! No Spam – I promise!
[mailpoet_form id="1″]