This post is also available in: Deutsch (German)
Mount Hood National Forest offers countless outdoor opportunities, so the hardest decision to take always is "Where exactly do we want to go?". While Mt. Hood National Forest is a popular winter sport destination, the mountain lakes are a great place to escape the city during the hot summer months, go for a dip and cool down while enjoying the views of snow-capped Mt. Hood in the background. The good news is: There are so many lakes and trails in the Mt. Hood National Forest, that there will always be enough space for everybody. Nonetheless, especially in the summer peak season and on weekends the campgrounds can get crowded. So better be prepared and plan ahead, especially if you want to stay overnight. The following lakes are located in Clackamas County, along the Mt. Hood Highway No. 26 , and can easily be reached by an 1 to 1,5 hours drive from Portland – perfectly located for a weekend- or day-trip.
#1 Trillium Lake – Paddling in the reflection of Mt. Hood
While Trillium Lake is popular for cross-country skiing and snow shoeing in winter, stand up paddling, kayaking, fishing and picnicking seem to be the most popular activities during the hot summer months. But also without getting active yourself Trillium Lake is worth a visit: The view of Mt. Hood is just incredible. If you are lucky to catch a day with calm water, you can get a picture-perfect shot of Mt. Hood reflecting in the blue waters.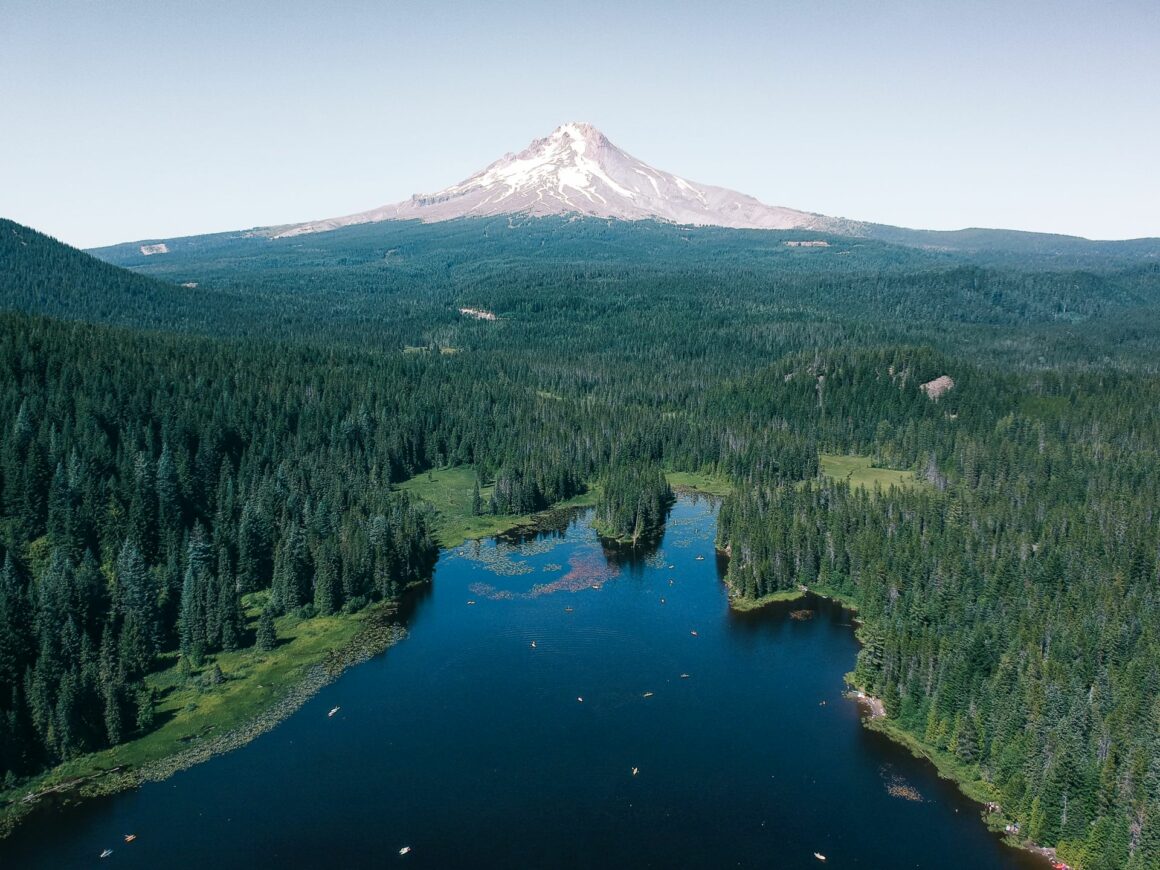 Tip: Trilium Lake is very easy to access from Highway 26, so don't expect to be there entirely on your own. If you dont´t mind sitting in the sun, drive a bit further towards the last possible parking area at the dam and find a spot there. It´s much more quiet there than close to the day-use picnic area and the boat ramp. There is a 2 miles (3 km) trail around the lake, which you can walk before cooling down in the water.
#2 Timothy Lake – Swimming, hiking, Camping
At the 1.261 square miles large Timothy Lake everything is possible: from hiking, fishing, picnicking, paddling, swimming to horseback riding. If you are camping in this area, Timothy Lake gives you countless options to make the most out of your day. The Pacific Crest Trail also crosses closeby. Several campgrounds allow plenty of space to settle. There is a day-use area as well. But get there early to find your preferred spot, especially on weekends!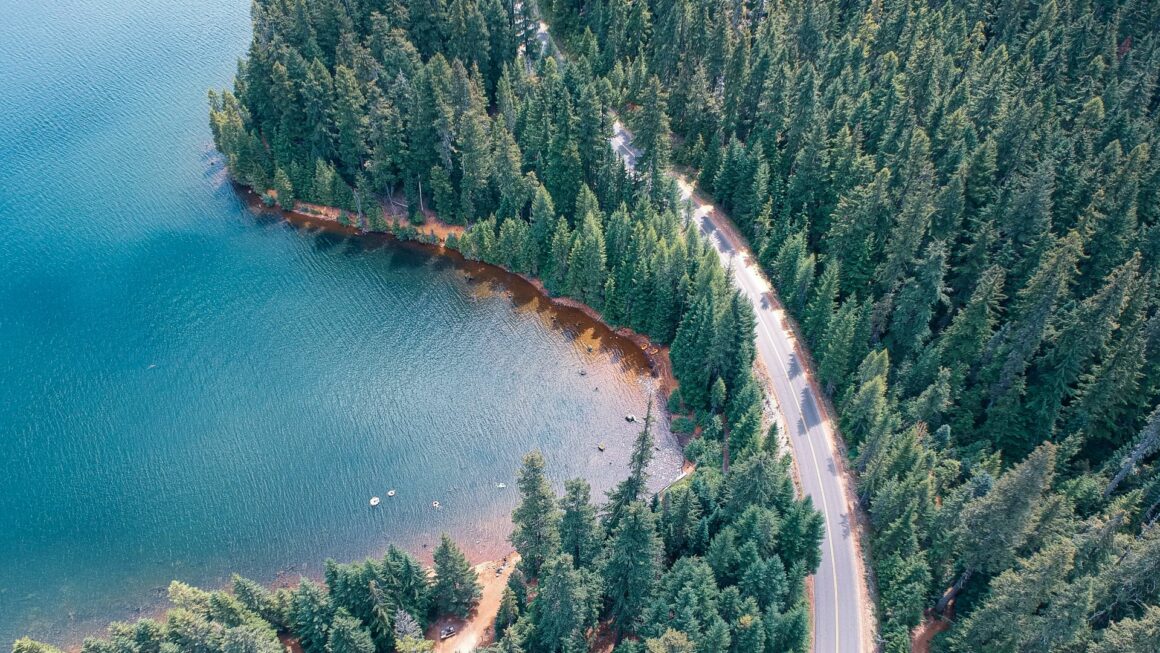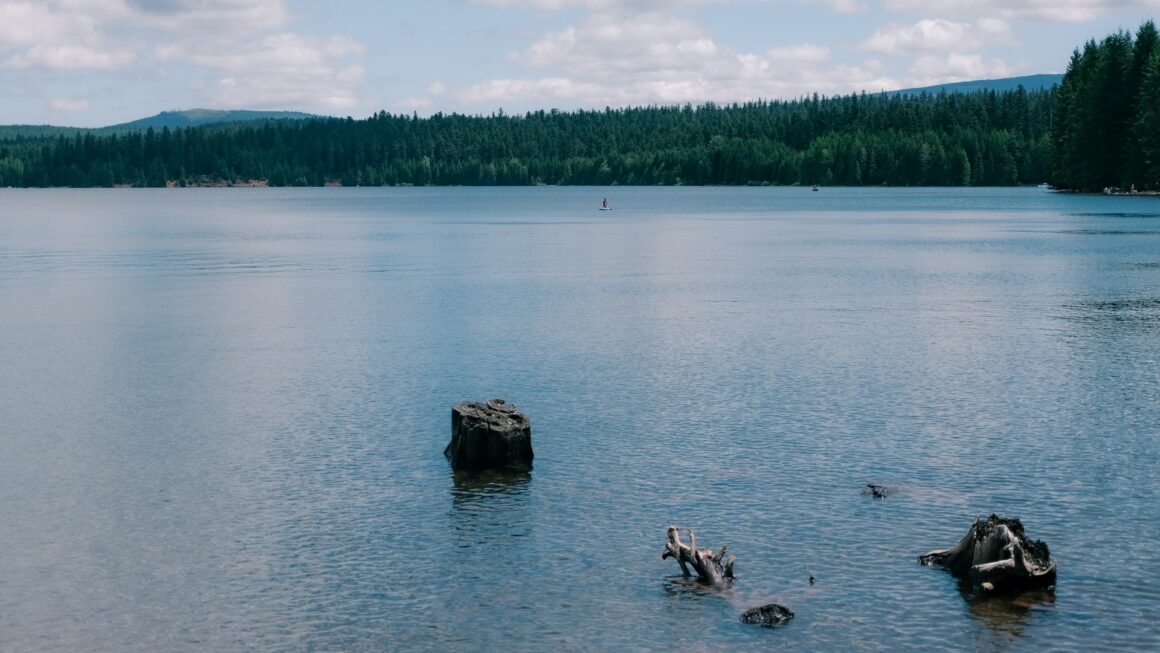 #3 Clackamas Lake – A little Okawango-Delta
This beautiful, small and quiet lake, surrounded by wetlands is only 3 km (2 miles) away from the much bigger Timothy Lake. Both are connected by the Clackamas River. In summer, when the water is at its highest point, you can actually take a kayak or canoe to paddle from Clackamas to Timothy Lake directly. Clackamas Lake´s water is cold as it comes straight out of a mountain spring. So not the perfect place for swimming, but lovely for sunsets. The access to the lake is only a 5 minutes walk from Clackamas Lake Campground. So grab a beer and enjoy the tranquility of nature before putting up your campfire and preparing dinner. The view of Clackamas Lake from above is even more breathtaking and reminds me a little of the magnificent Okawango Delta in Africa.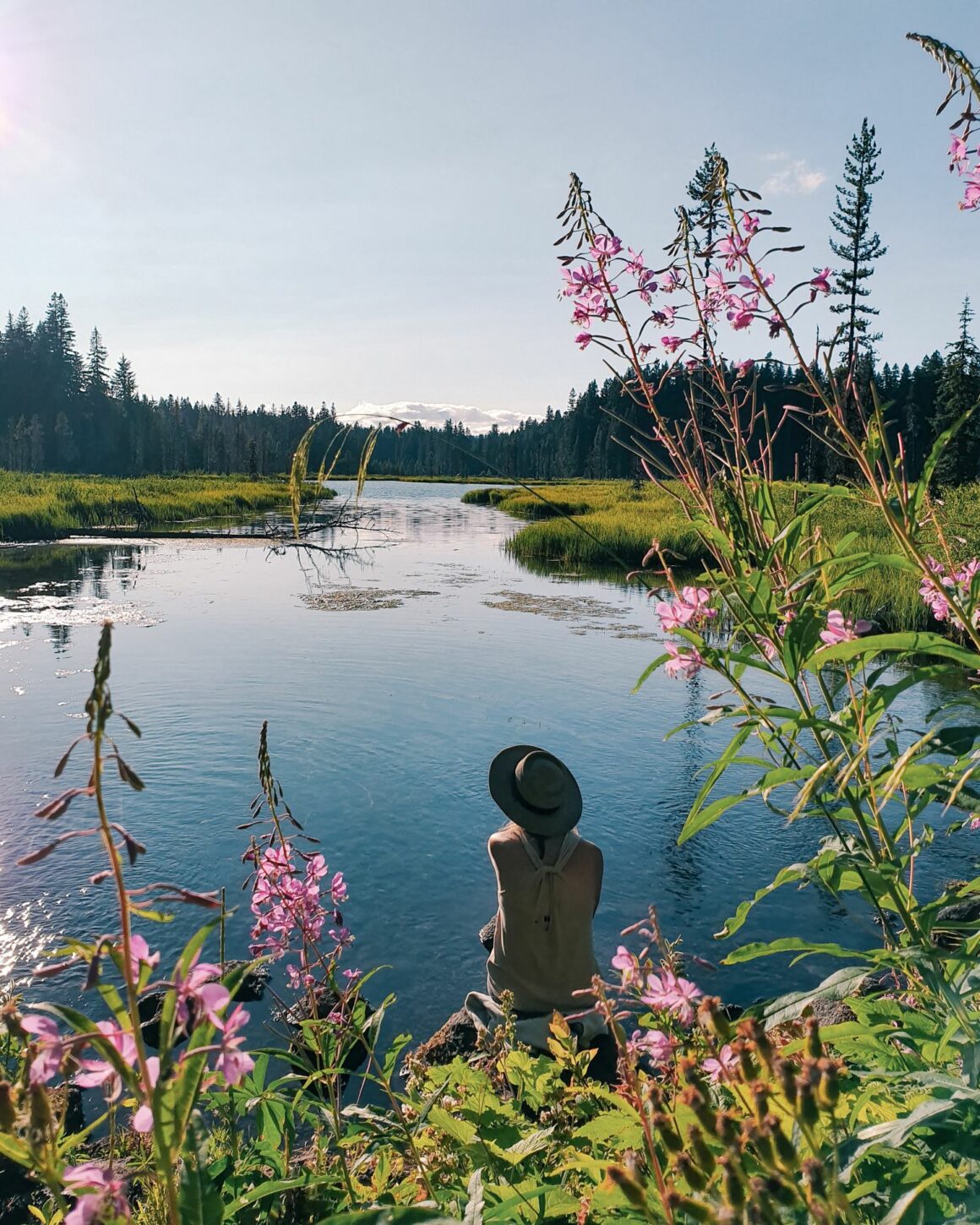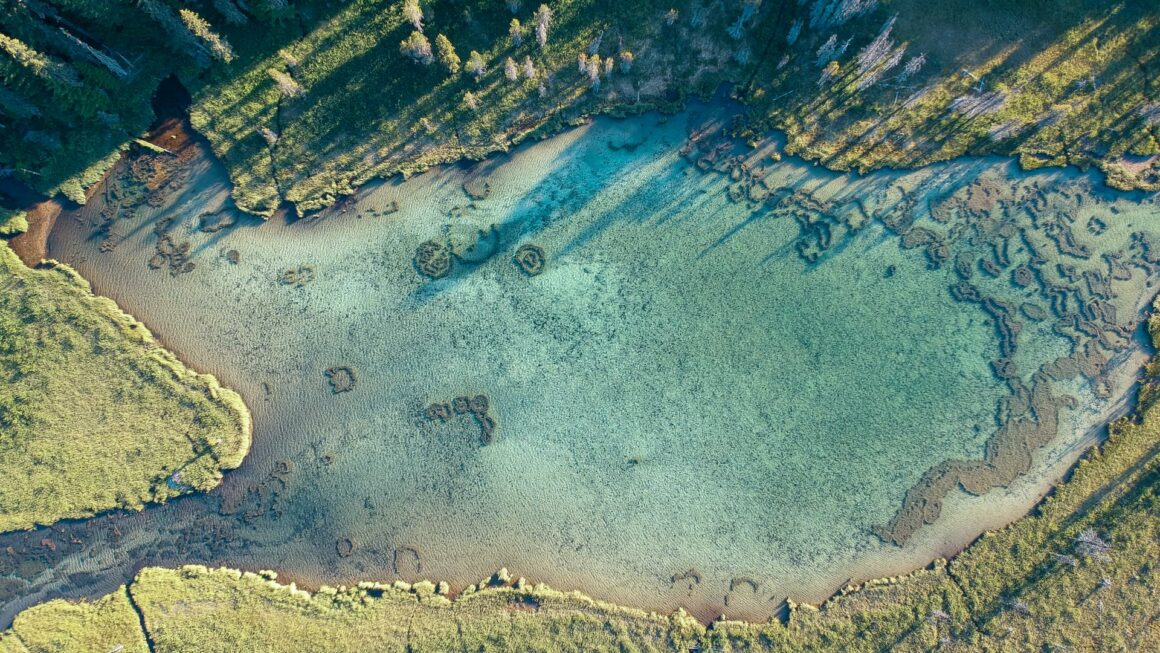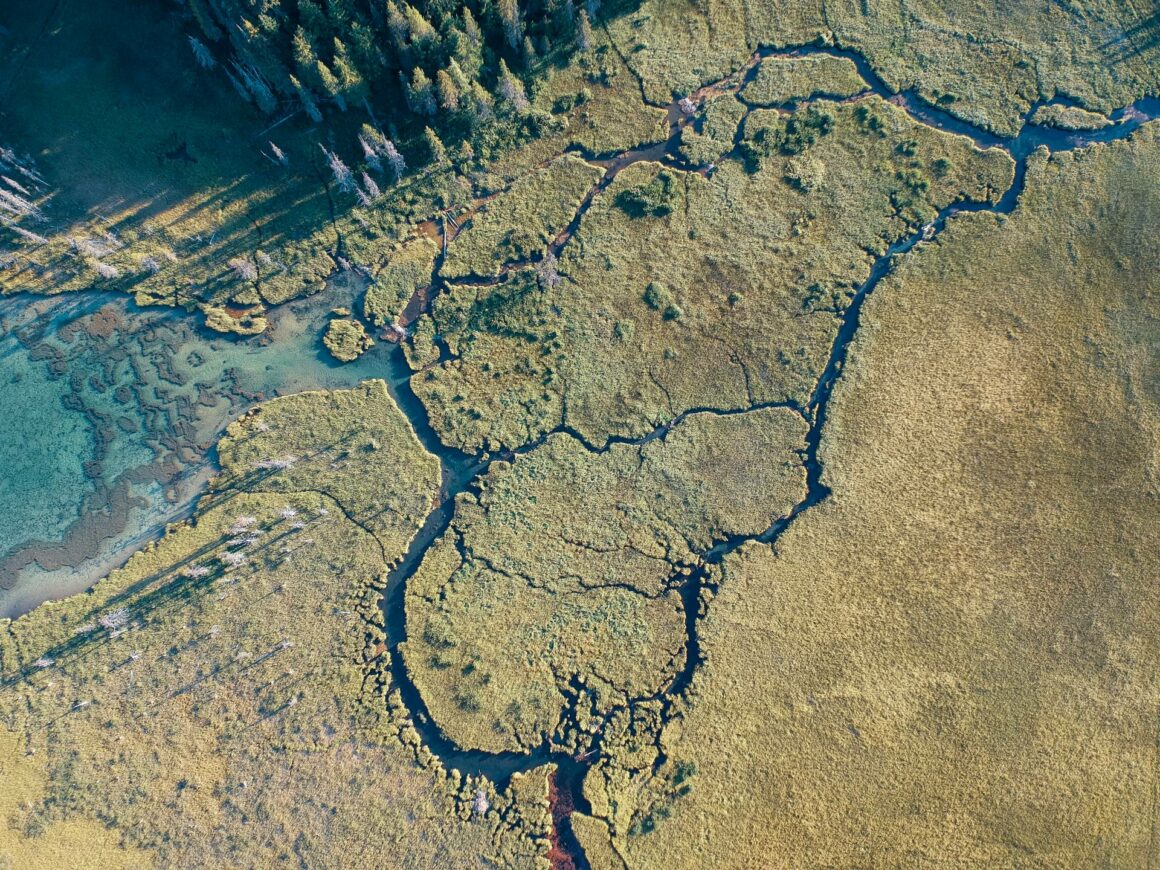 #4 Little Crater Lake – 50 Shades of Blue
If you want to give your eyes a special treat you should definitely visit Little Crater Lake! This tiny lake is an oddity by geologists and there are different theories about its formation. The pretty deep lake is fed by a small underground spring and so the crystal clear water appears in turquoise blue shades with the reflection of the lush green meadows and pine trees around. Swimming is not permitted here and I guess you wouldn´t feel like going for a dip anyways, as the water temperature is only 1 degree Celcius (34 dregree Fahrenheit) all year around. Little Crater Lake was named after Crater Lake, also located in Oregon, due to its 50 shades of Blue.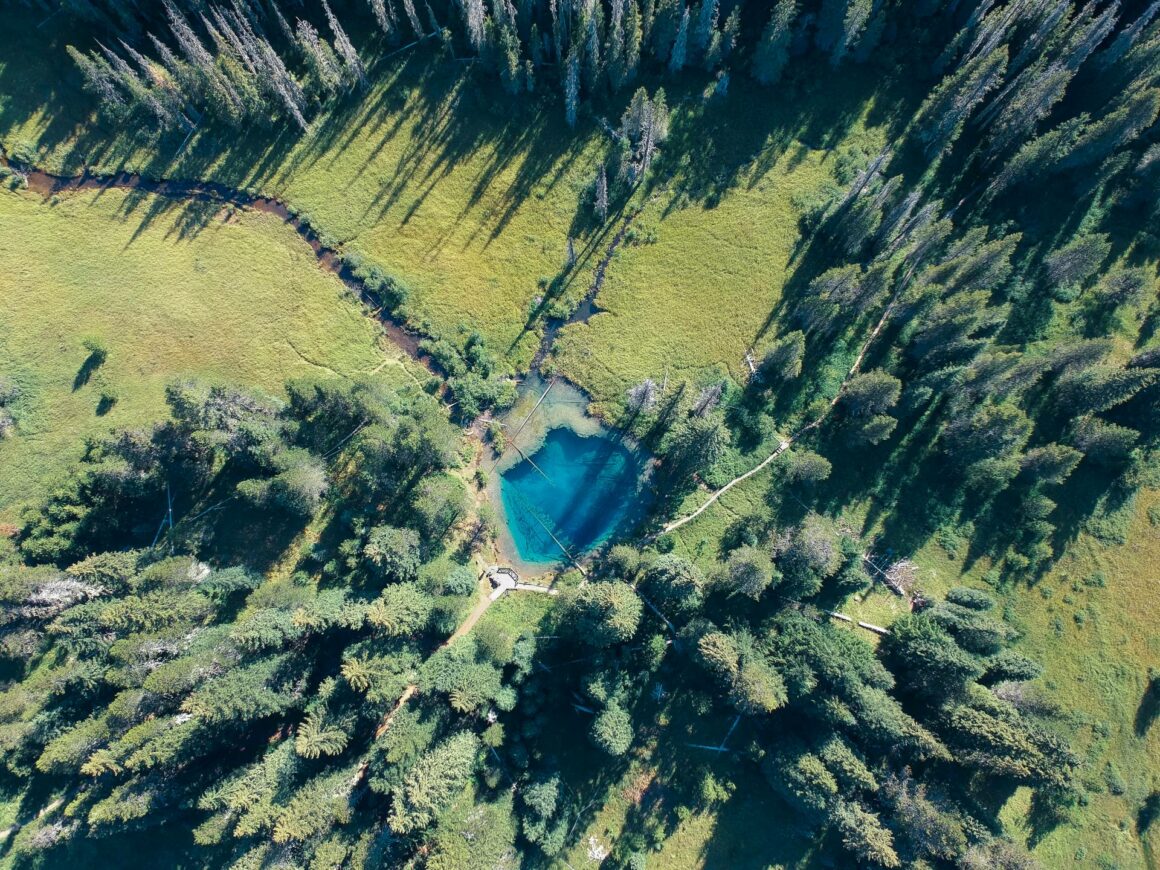 Things to know before visiting the lakes
When to visit the mountain lakes of Mount Hood National Forest?
Visiting the lakes for the activities described above, the hot summer months July and August are best. While Trillium Lake and Timothy Lake are as well great winter destinations for snow shoeing and cross-country skiing, camping is only possible during summer. And even then the nights can get chilly as the mountain lakes lie at an elevation of around 3.200 feet (975 mtrs).
How to get to the lakes in Clackamas County?
All the lakes listed here are located in Clackamas County, Oregon and can easily be reached within an 1,5 hours drive from Portland, just following Highway No. 26. There will be a sign to Trillium Lake at the Highway. To reach Clackamas Lake, Timothy Lake and Little Crater Lake, you need to take the "Skyline Road "Exit, 12 miles (20 km) beyond Government Camp and follow the road until you get to the specific signs.
Where to stay around the mountain lakes?
There are plenty of campgrounds around the different lakes. But during the summer months and especially on weekends they can get busy. So make sure you reserve a spot before heading there!
Clackamas Lake Campground
We stayed at Clackamas Lake Campground, a basic campground in the woods of Mt. Hood Natioal Forest. It doesn´t offer much (there are no shower / washrooms, only basic earth squat toilettes), but every spot provides a large picknick bench and a fireplace. So it´s definitely a place to chill out and enjoy nature.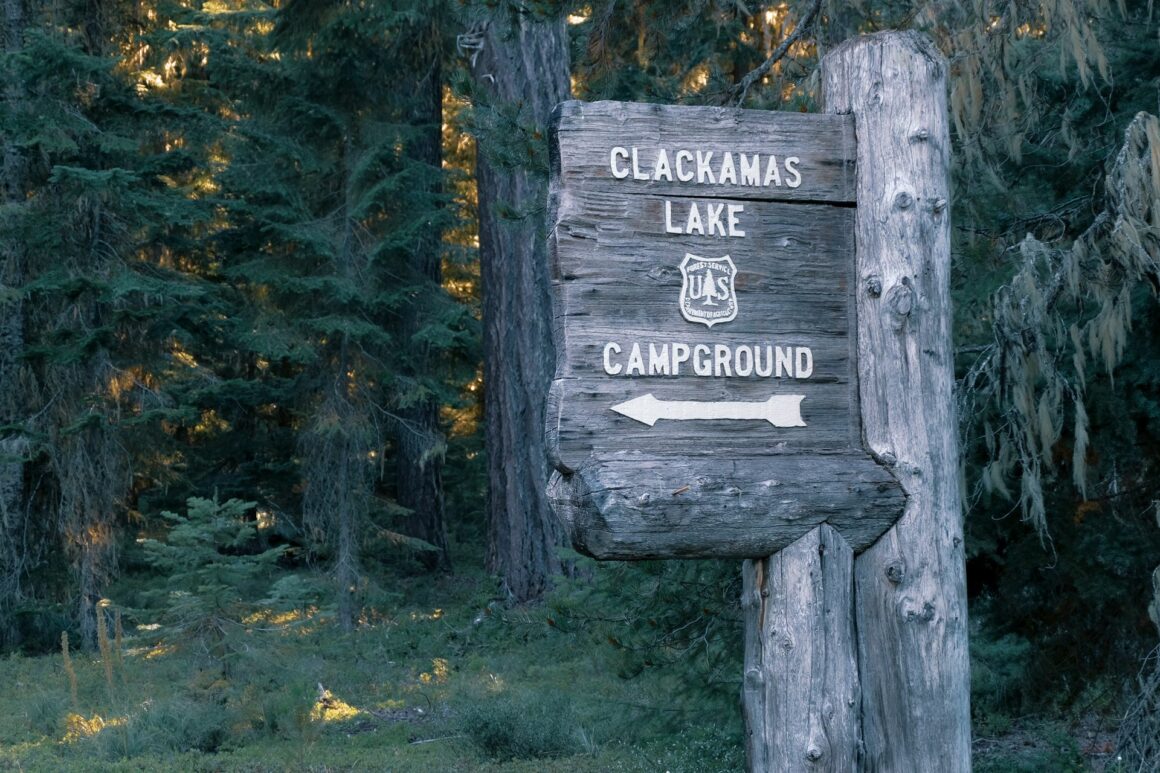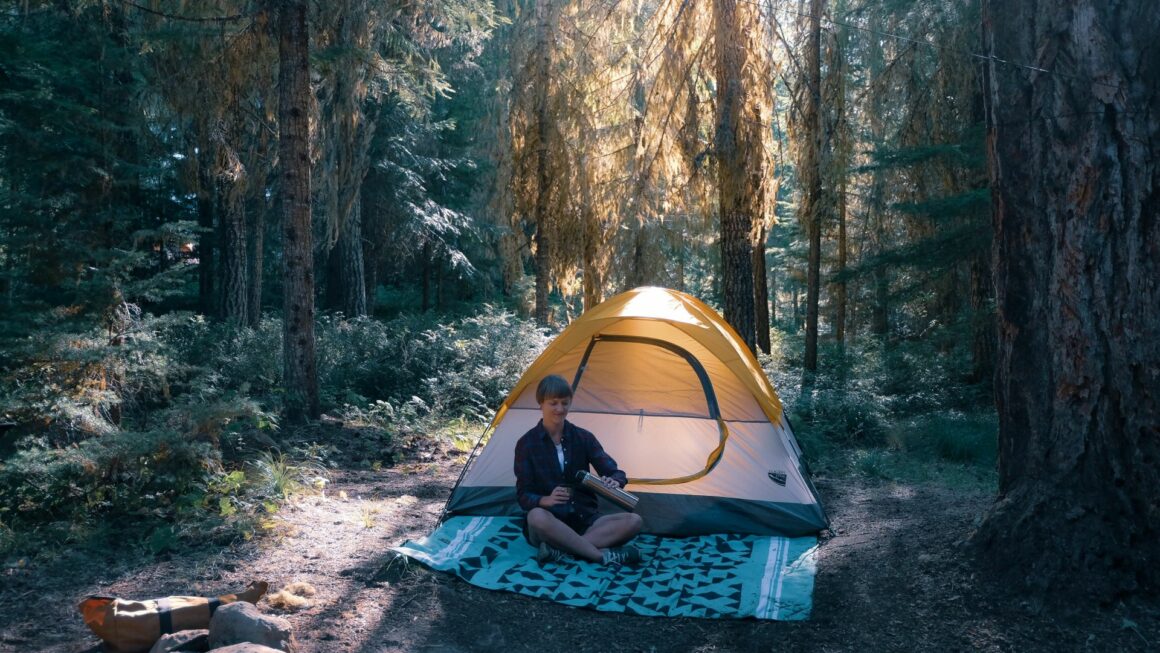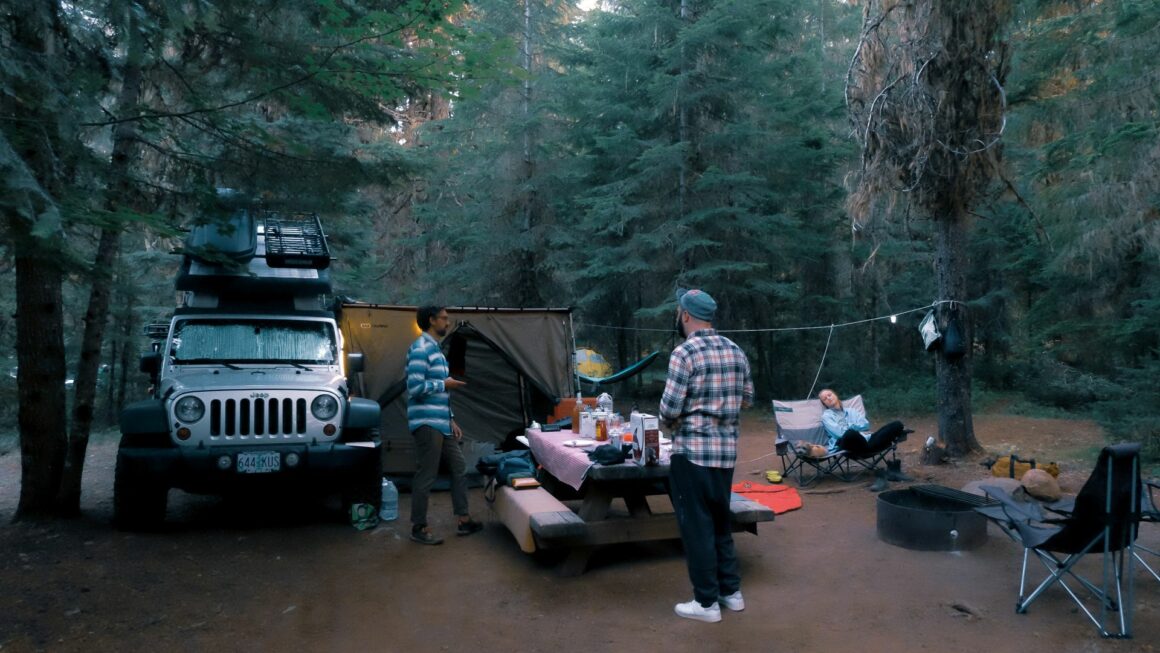 Timberline Lodge – great views as well as odd and creepy Encounters
This famous mountain lodge, located at 1.830 meters / 5.960 feet AMSL is within easy access from Highway No. 26. So if you are around the lakes you shouldn´t miss making a stop, even if you don't plan to stay overnight. At Timberline Lodge you will get a close-up of snow-capped Mt. Hood and a breathtaking view of the Mt. Hood National Forest with Mt. Jefferson in the distance.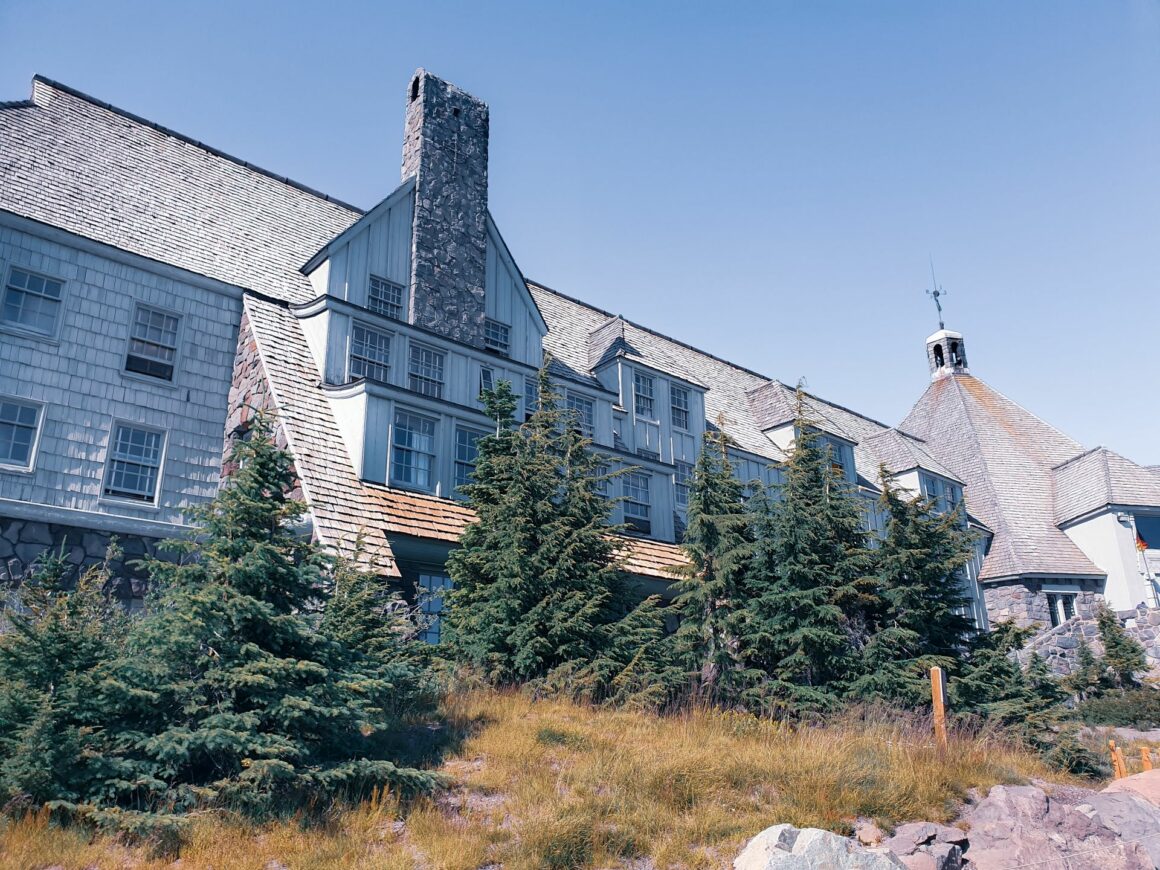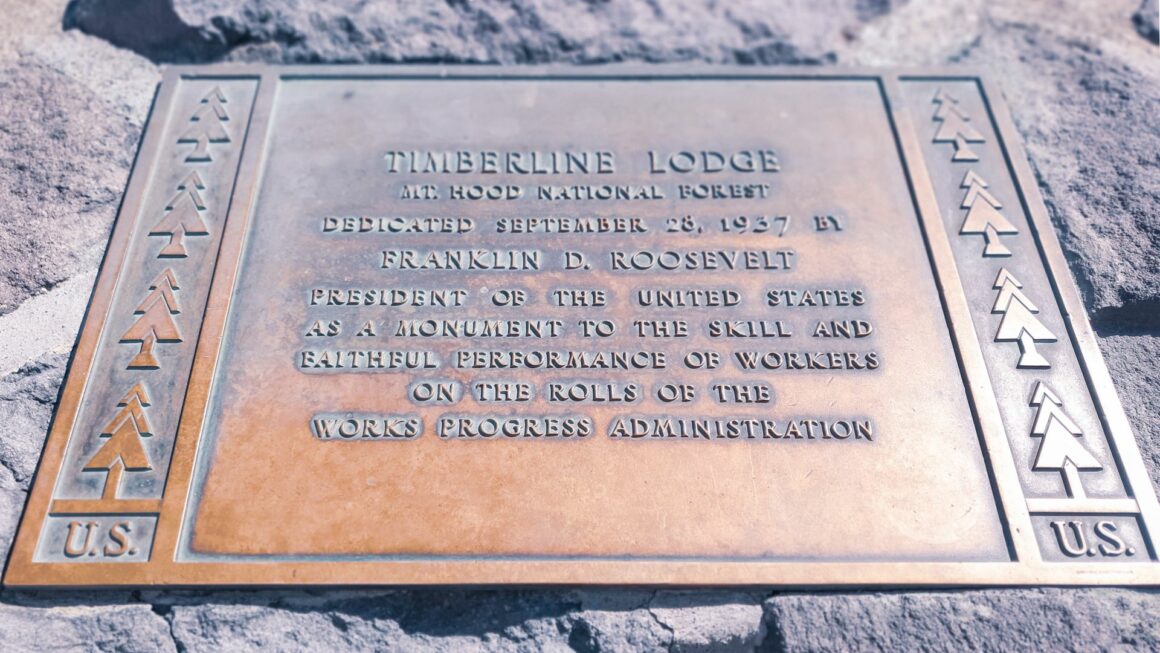 Fun fact: There are ski-signs everywhere and while driving up the mountain on a hot summer day this might feel a bit ridiculous. But in fact the ski & snowboard season on Mt. Hood is open all year long. And as soon as you get to the parking area, you will have encounter not only with hikers and bikers, but also with snowboarders and skiiers. Actually a funny experience, cosidering you just come up after a cooling swim in the lake.
Did you know that the exterior of Timberline Lodge was filming location for the "Overlook Hotel" in Stanley Kubrick's Horror-classic "The Shining" feat. Jack Nicholson war? So I guess there are enough reasons to stop by this quiant lodge, before driving back to Portland on Highway No. 26.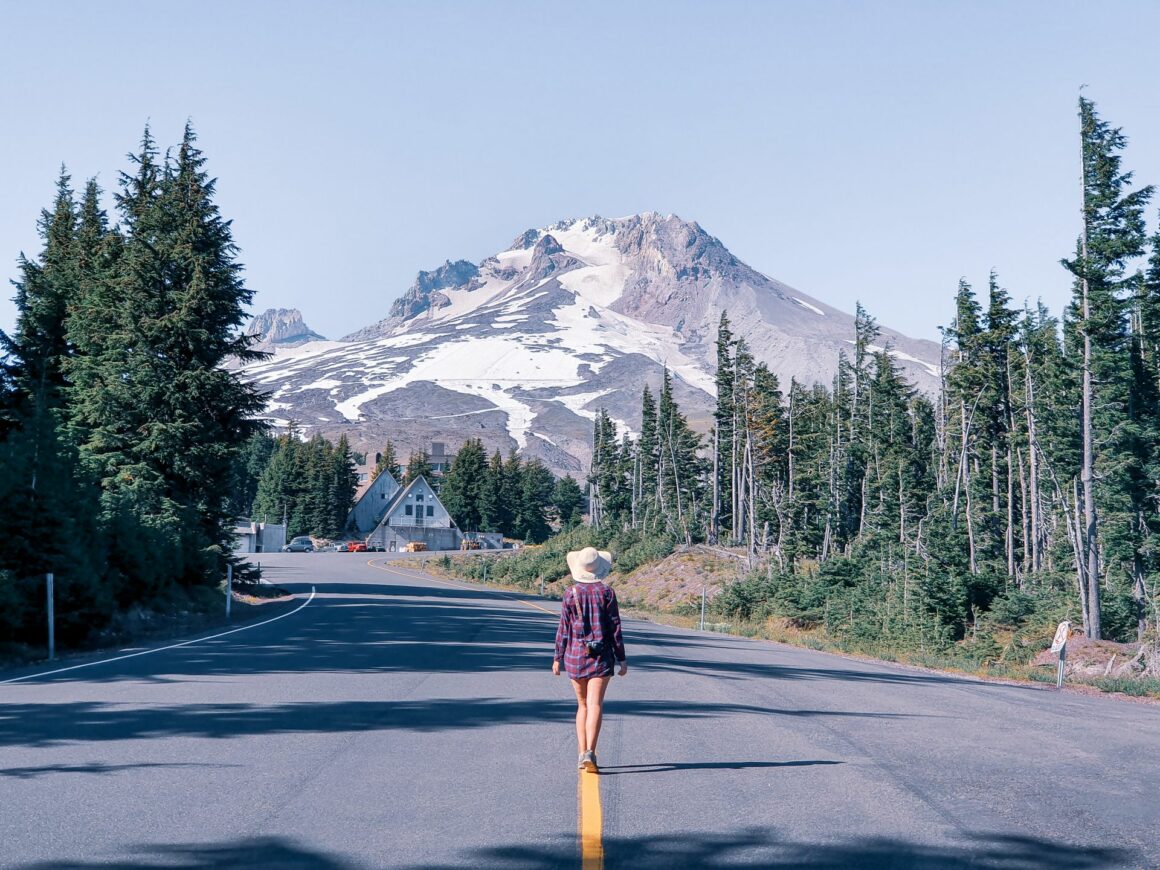 ---
***
QUESTIONS & COMMENTS?
Have you ever been to Oregon and explored the lakes and woods of Mt. Hood National Forest? Leave me a comment! Do you like the article, or still have any suggestions, feedback or recommendations? I am happy to read what you are thiking! If you like my content, please feel free to share this article with your friends!
***
 – SMILE4TRAVEL NEWSLETTER –
Become part of the Smile4Travel Community – Follow my Facebook Page & Instagram and register for my Newsletter, so you don´t miss any Smile4Travel adventures! No Spam – I promise!
[mailpoet_form id="1″]