This post is also available in: Deutsch
Okay, one thing is for sure: You cannot compare Portland with Tokyo or any other buzzing Japanese metropolis – neither sizewise, nor regarding its pace or craziness – even if Portland definitely is one of the weirdest cities in the US, self-chosen and totally on purpose. Fun fact: Japanese people seem to be as crazy about Portland as every single Portlander him/herself. And that goes a long way if you know that ´Portland´ is an aspirational brand in Tokyo: In the iconic Shibuya-district local Japanese slurp Stumptown Coffee and enjoy a cool Breakside IPA, eat Blustar Donuts and buy half-tees emblazoned "Portland". Sounds crazy? But it´s for real as an article in the Willamette Week describes it: So both cities seem to be somehow really close to each other, in terms of weirdness.
There is this special vibe in some areas of Portland, which attracts the Japanese into town. And this doesn´t come by accident: Only by looking at Mt. Hood and Mount Fuji, both iconic volcanic landmarks of each city, similar in their close-to-perfect conic shape and size bring up this connection between both cities (Mount Hood: 11.259 feet / 3.425 metres, Mount Fuji: 12.388 feet / 3.776 metres). Every Portland visitor, who has been in Japan before will probably think of Fuji-san, when looking at Mount Hood. Furthermore Portland is home to "the most beautiful and authentic Japanese garden in the world outside of Japan.", proclaimed by Nobuo Matsunaga, the former Ambassador of Japan to the United States – and I couldn´t agree more. And also in terms of authentic Japanese food options Portland has a lot to offer. So if you are into Japanese culture it´s very easy to indulge into ´Little Japan´ located at Oregon´s Westcoast. Here are my suggestions what you shouldn´t miss when spending a Japanese-inspired day around Portland.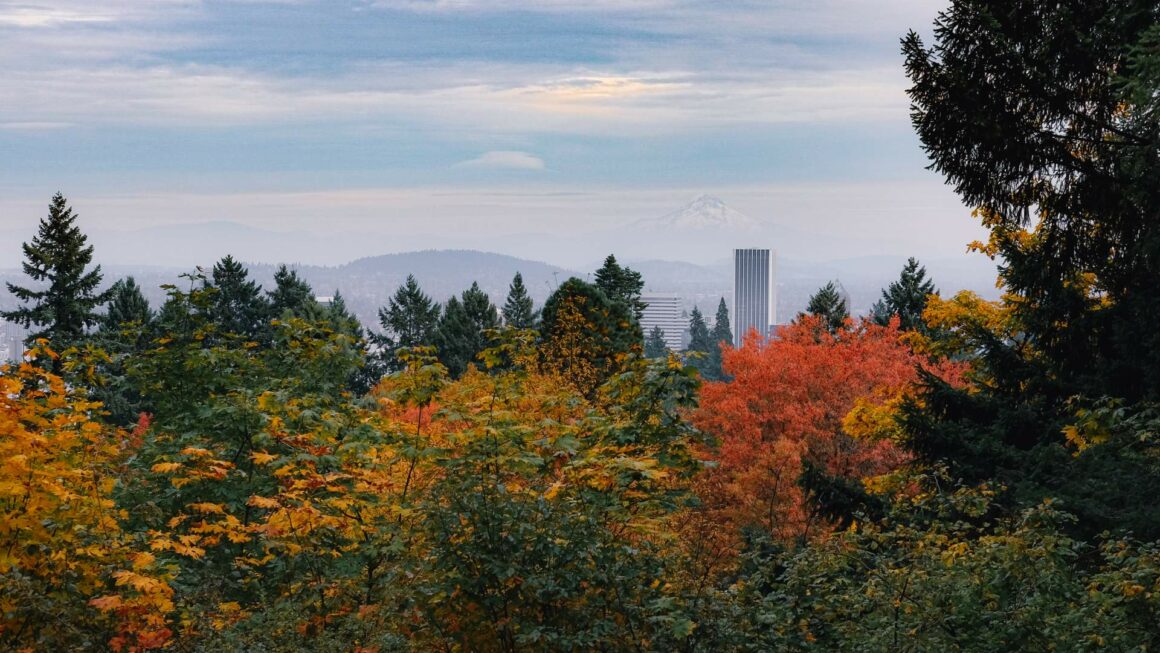 #1 Behind the Museum Café
Start your day right in this Japanese inspired café in Portland´s Downtown area. It´s located behind Portland Art Museum, and this is obviously how it got its name in the first place. The café brews coffee from Extracto Coffee Roaster´s beans, a local favorite. So it´s definitely a good way to start your Japanese exploration. Besides some non-Japanese breakfast snacks like bagels or French toast "Behind the Museum Café" specializes in Japanese tea and food, plus serves homemade sweets as well as savory Japanese-style appetizers, which can be perfectly paired with a variation of Japanese teas, beers and sakés. While slurping your matcha tea, you sit at small wooden tables, surrounded by Japanese antiques, art and crafts.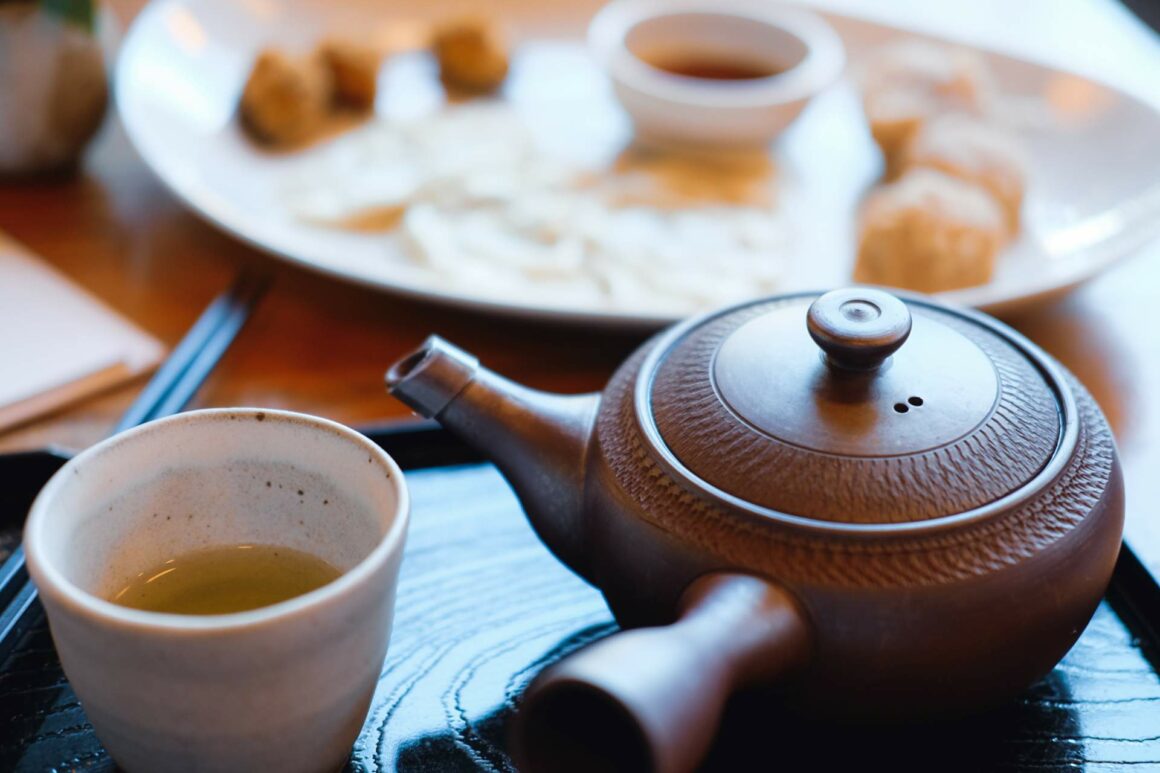 #2 Grasp the spectacular view of Mount Hood from Pittock Mansion
Another place you definitely can´t afford to miss when visiting Portland, not only if you wanna feel the Japanese vibes: Drive or hike up to Pittock Mansion, the former private residence of the Oregonian publisher Henry Pittock – a decent museum nowadays. From its location on the West Hills of Portland you have a spectacular view of the cityscape with Mount Hood in the distance. It´s actually the best spot in town for admiring the silhouette of Mount Hood. And of course: the clearer the day the better the view.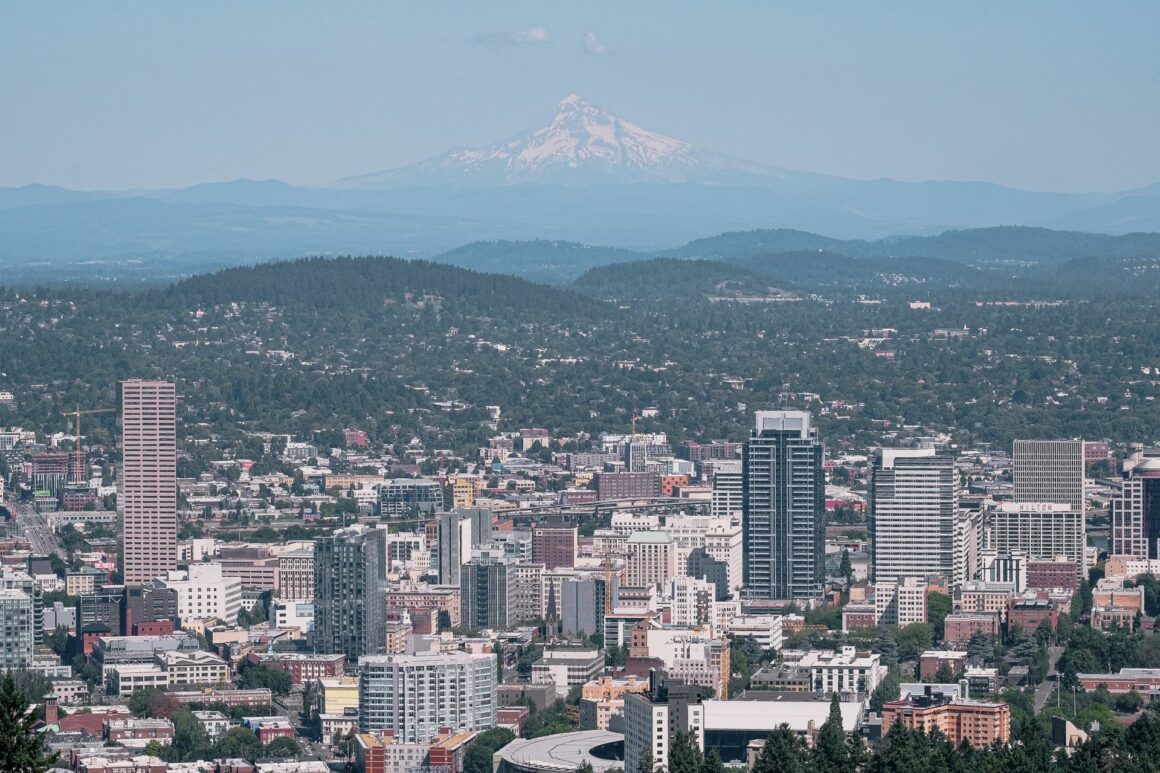 #3 Beam yourself to Japan in the Portland Japanese Garden
This urban oasis, embedded into the hills of Washington Park is definitely Portland´s most authentic Japanese corner. The garden was designed in 1963 and unfolds across 12 acres of beautifully grown and maintained trees, devided into eight different garden styles. Stone bridges overspan meandering streams and ponds, you can stroll on winding walkways to a sand & stone garden as well as an authentic Japanese tea house. It´s definitely a place to unwind, soak in fresh air and enjoy the tranquility. No wonder that the garden is a popular point of interest for travellers and locals alike.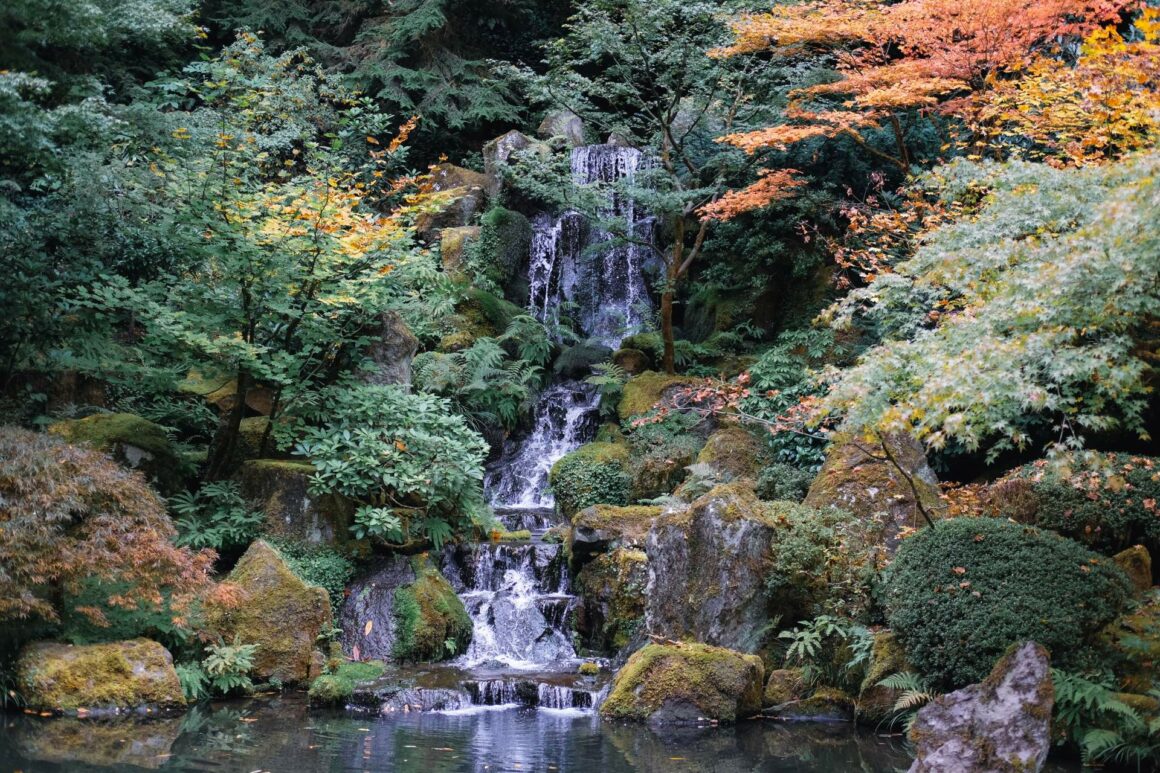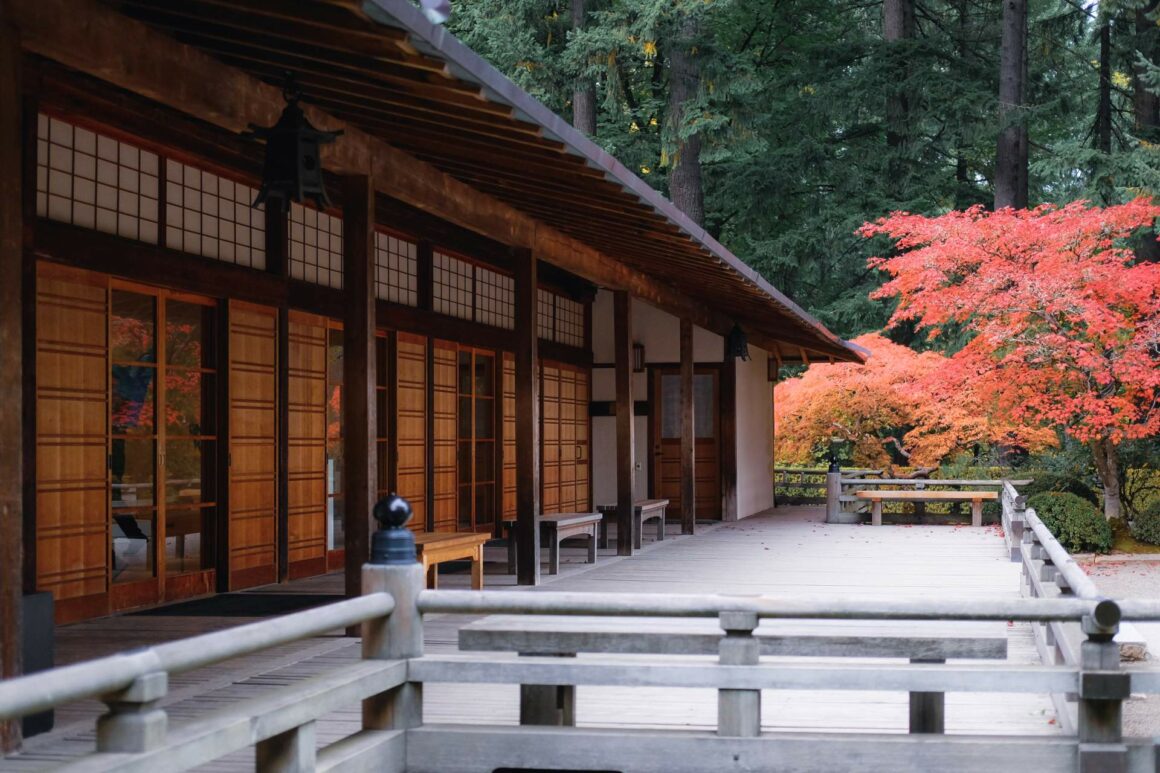 The garden´s hillside location is overlooking the city, which means: If you come on a clear day, you will be rewarded with a view of Mount Hood as an on-top. Definitely a spot, where you might ask yourself the question which mountain you are actually looking at: Mount Fuji or Mount Hood?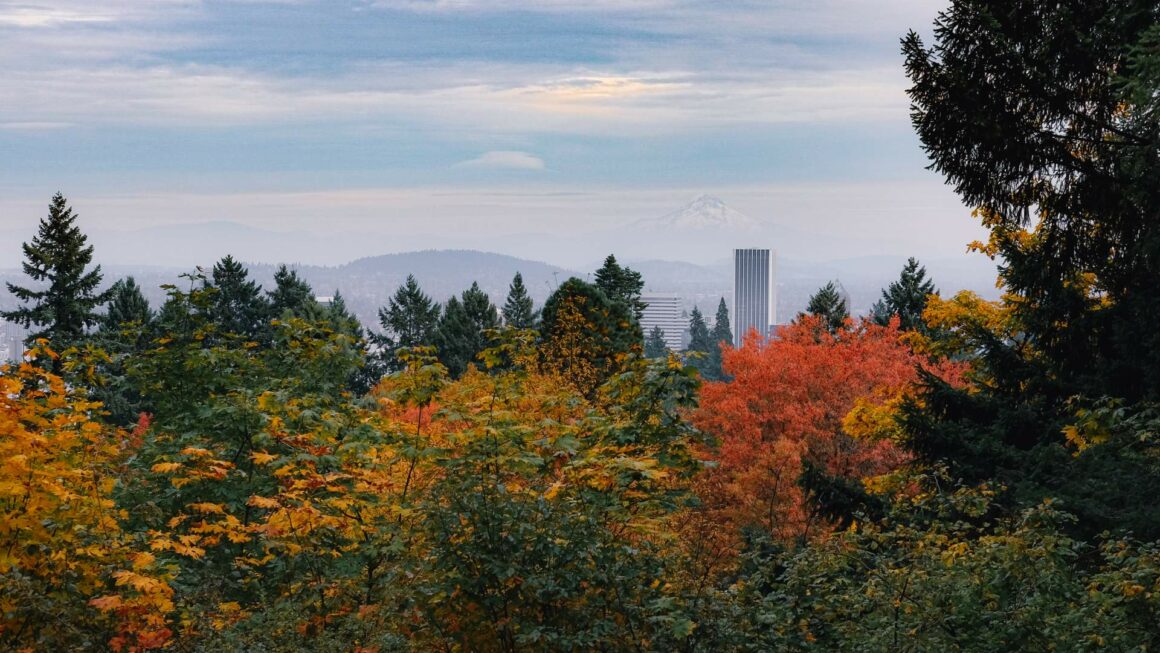 For me the best time to visit the Japanese Garden is the fall season, when the Japanese maple is in the most intense yellow color and the whole garden turns into a picturesque, painting-like scenery. But it´s also worth checking out the garden´s event calendar, in order to not risk missing out on special occasions, like Sake Tasting, handcraft workshops or rotating exhibitions all year long.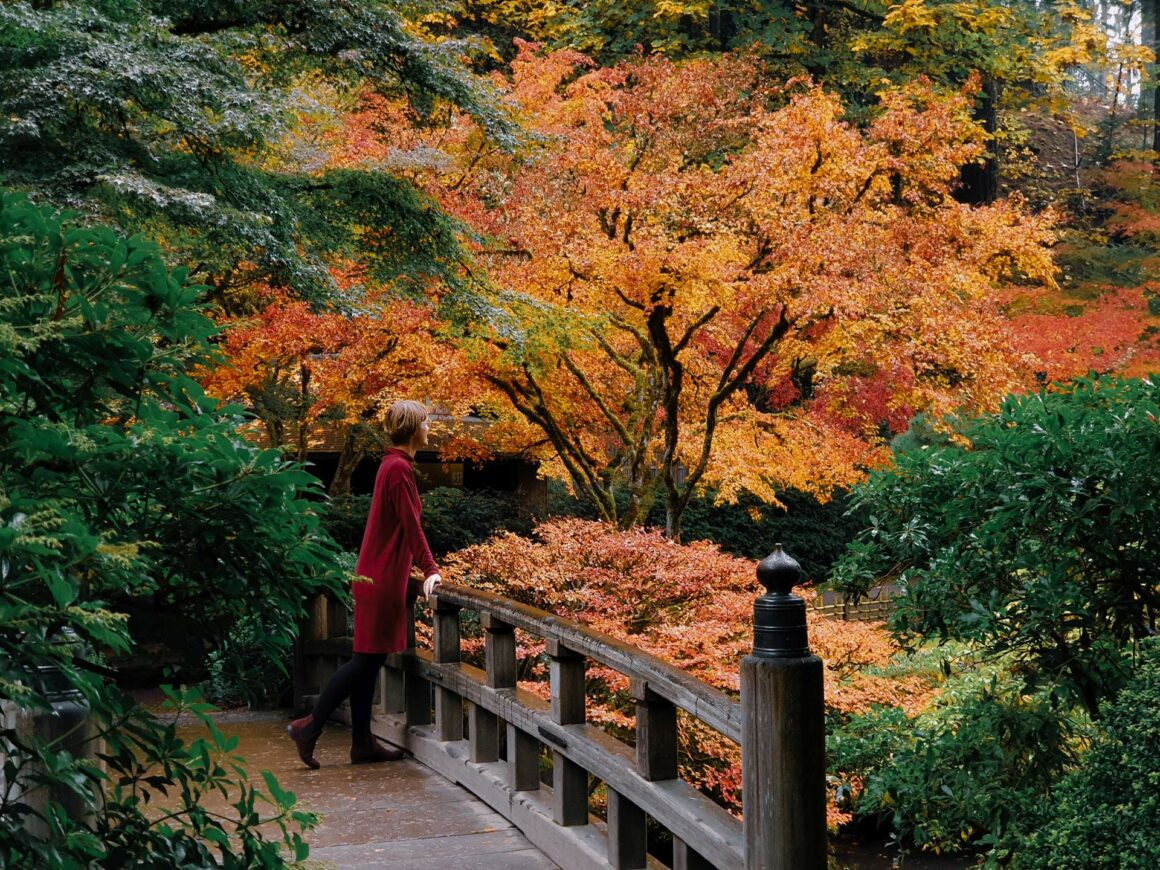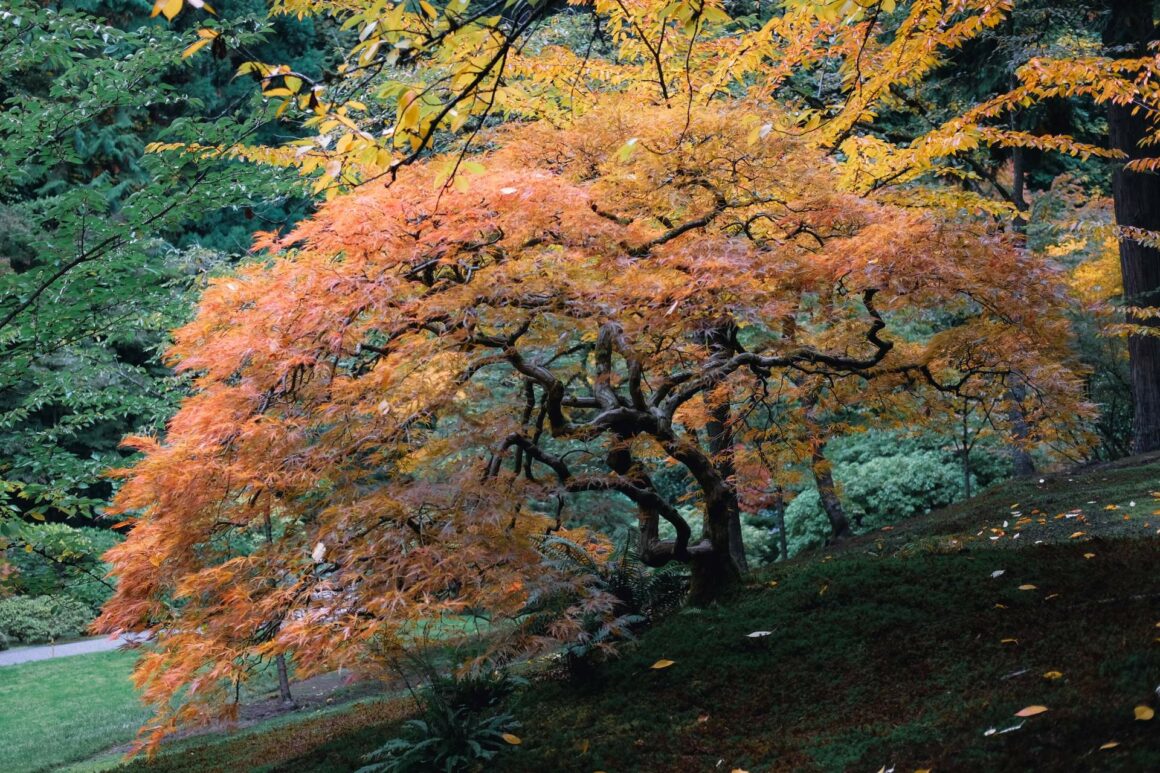 #4 Have a break at Umami Café
While sitting in the hillside café surrounded by the natural beauty of Portland Japanese Garden you will definitely feel like being beamed to Japan. Not only because the café´s design is reminiscent of Kyoto's Kiyomizu-dera temple. Umami Café is a beautiful oasis to have a break by pairing Japanese tea with small delights. You can also enjoy a late lunch by ordering one of their rice dishes.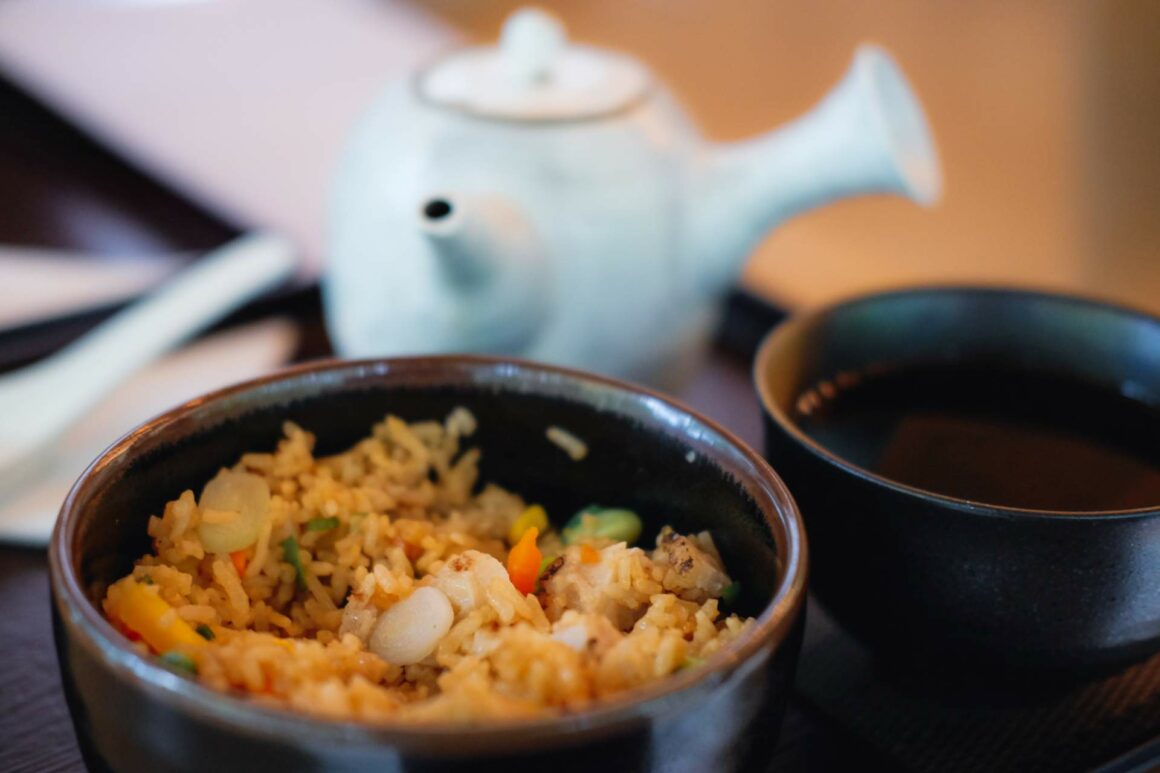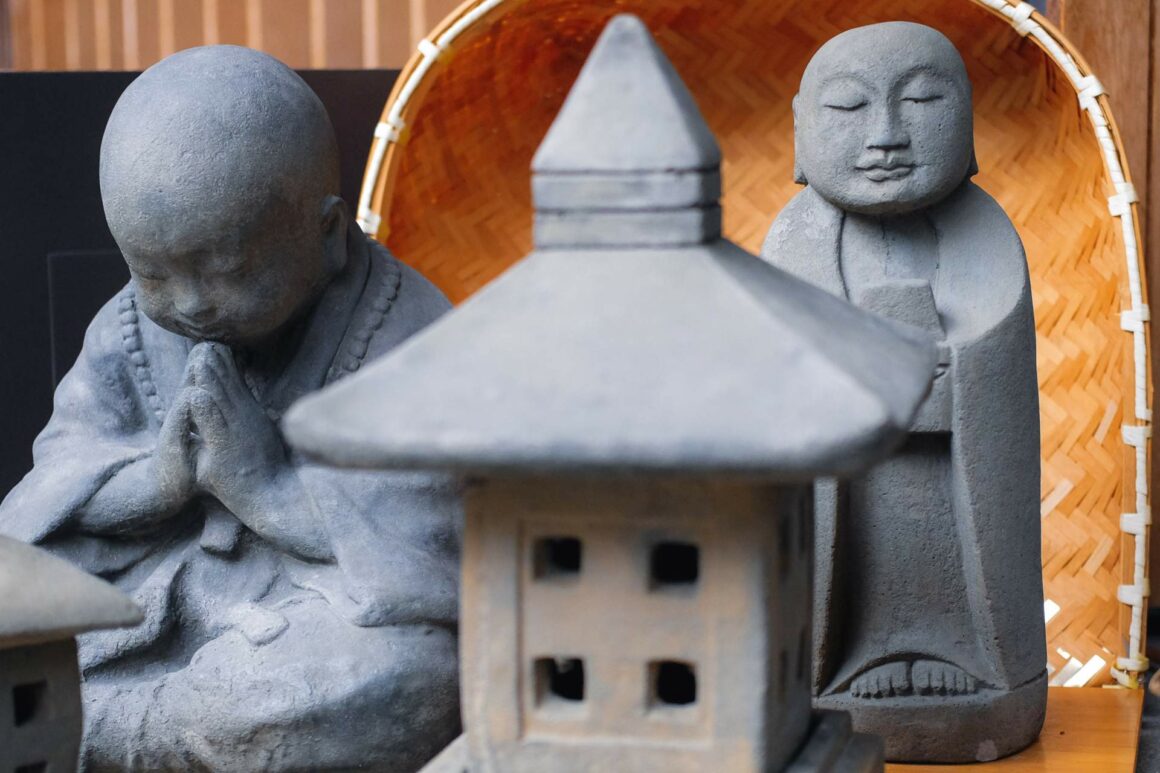 #5 Wrap up your day with a Japanese dinner
Portland is home to plenty of Japanese restaurants. From sushi and teppanyaki, to dumplings and ramen you will be spoiled for choice. No matter in which part of the city you are staying you willl easily find a Japanese izakaya, ramen bar or sushi restaurant. One of my favorites so far is Afuri Dumplings & Ramen in the Pearl District. At Afuri I´ve had the most authentic ramen in Portland to date. The food comes along decorated lovely on beautiful plates. And what makes Afuri even more special: You order and pay for your food at one of the automatic machines, then your dinner will be served by a waiter. Very Japanese, isn´t it?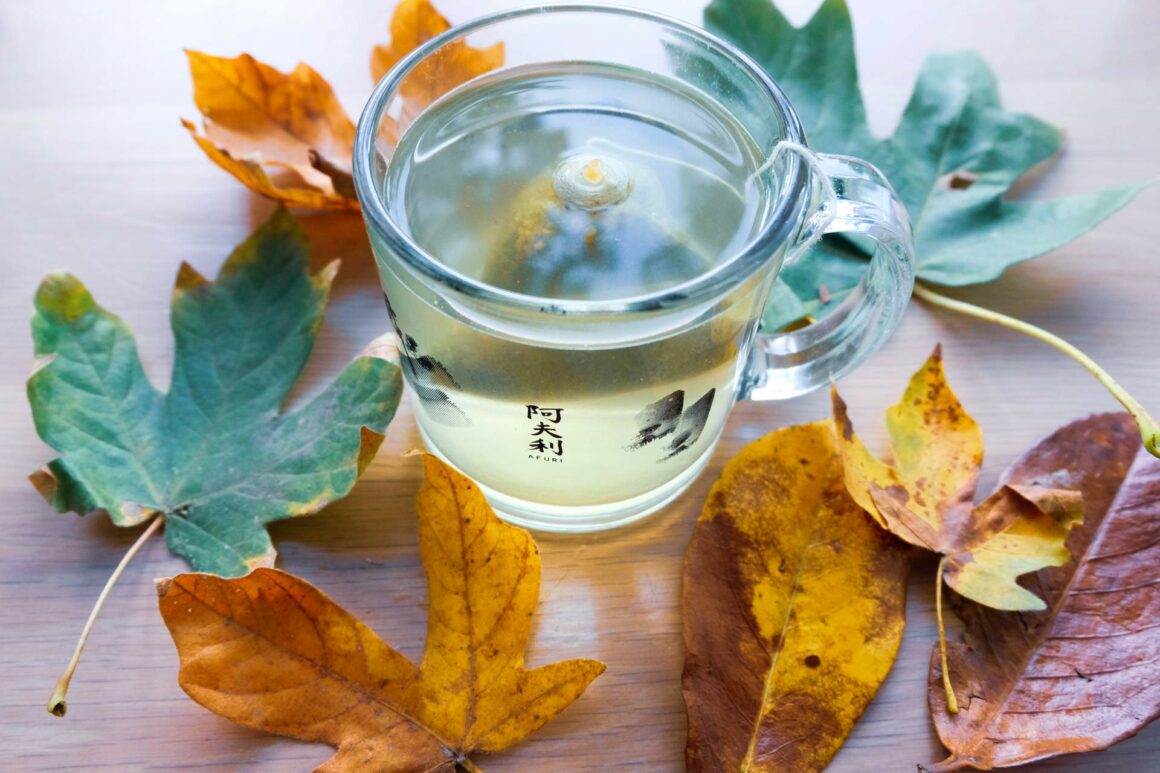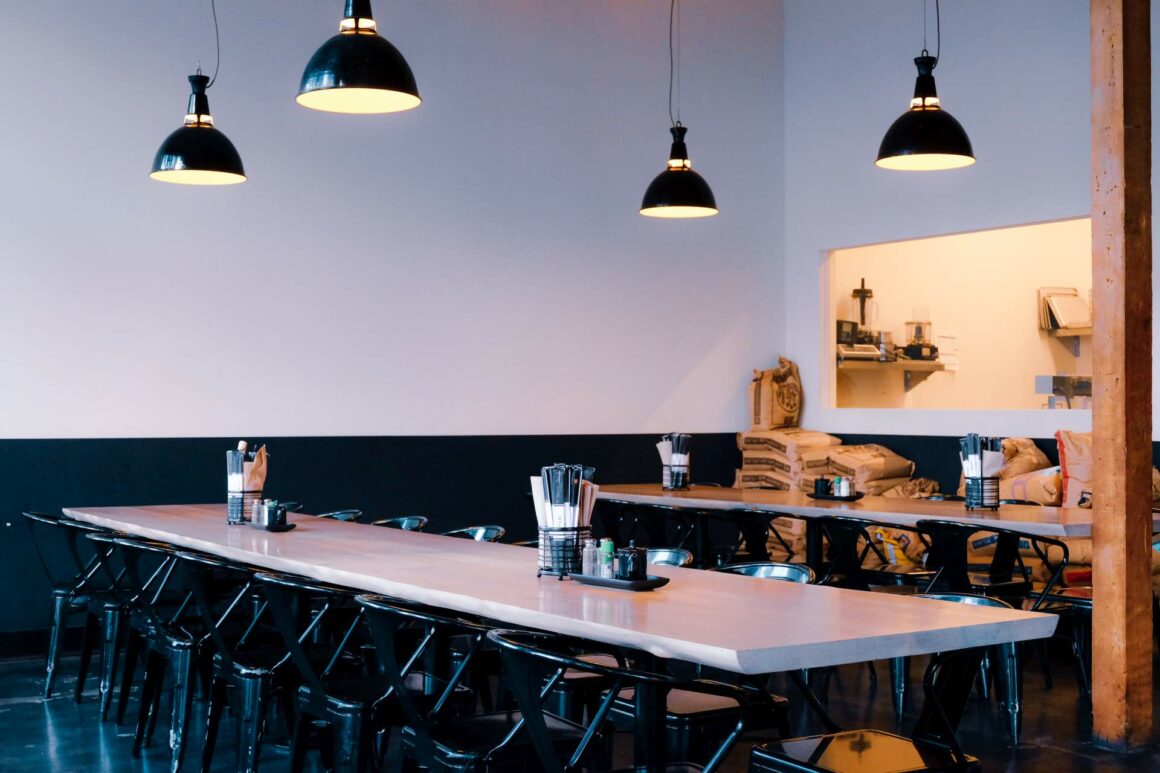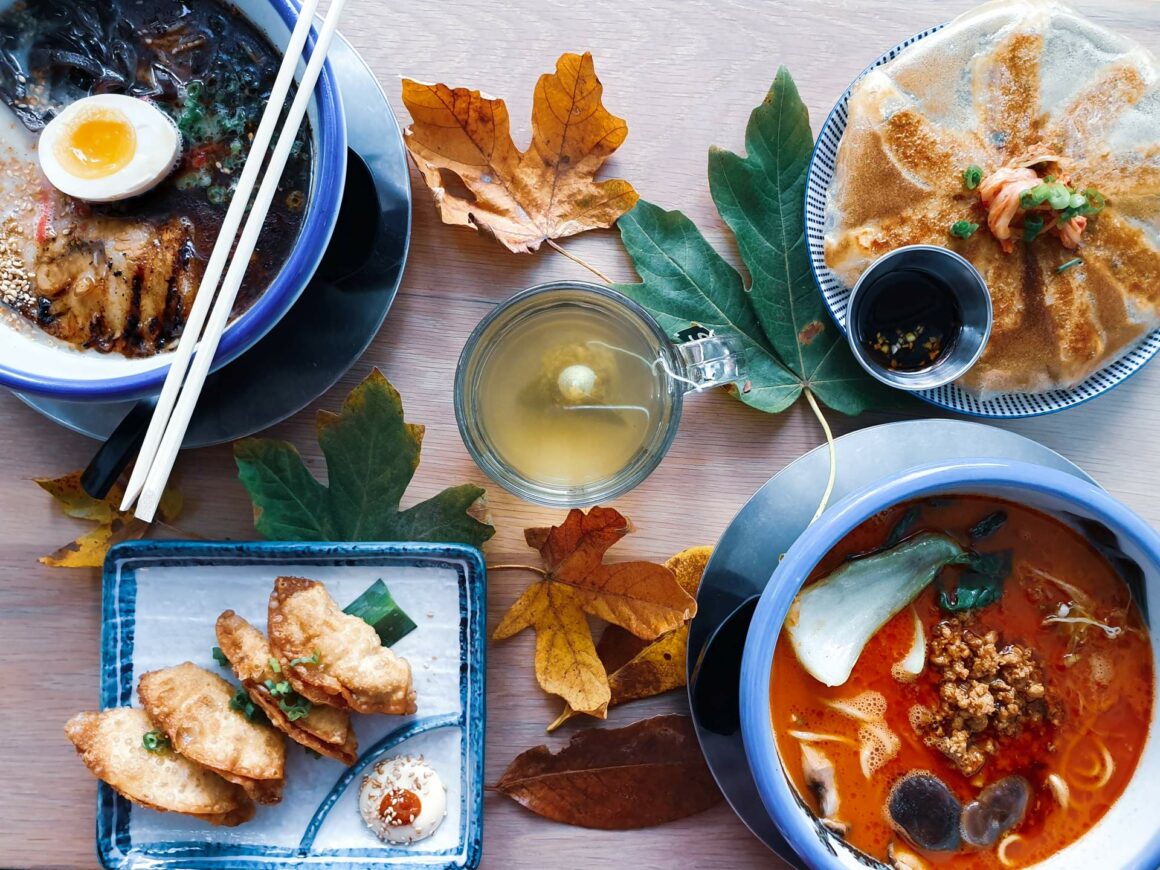 #6 Sweeten everything up at Vodoo Doughnuts
After your dinner at Afuri you can head across the street and treat yourself with some sweets from Vodoo Doughnuts. I know, not a typical Japanese dish. But regarding the fancyness of shapes and taste I would definitely say Voodoo Doughnuts can compete with the Japanese craziness and creativity served in Shibuya´s Takeshita Dori – so definitely worth trying when you are around the corner and leave into the night with packed, pink box… 🙂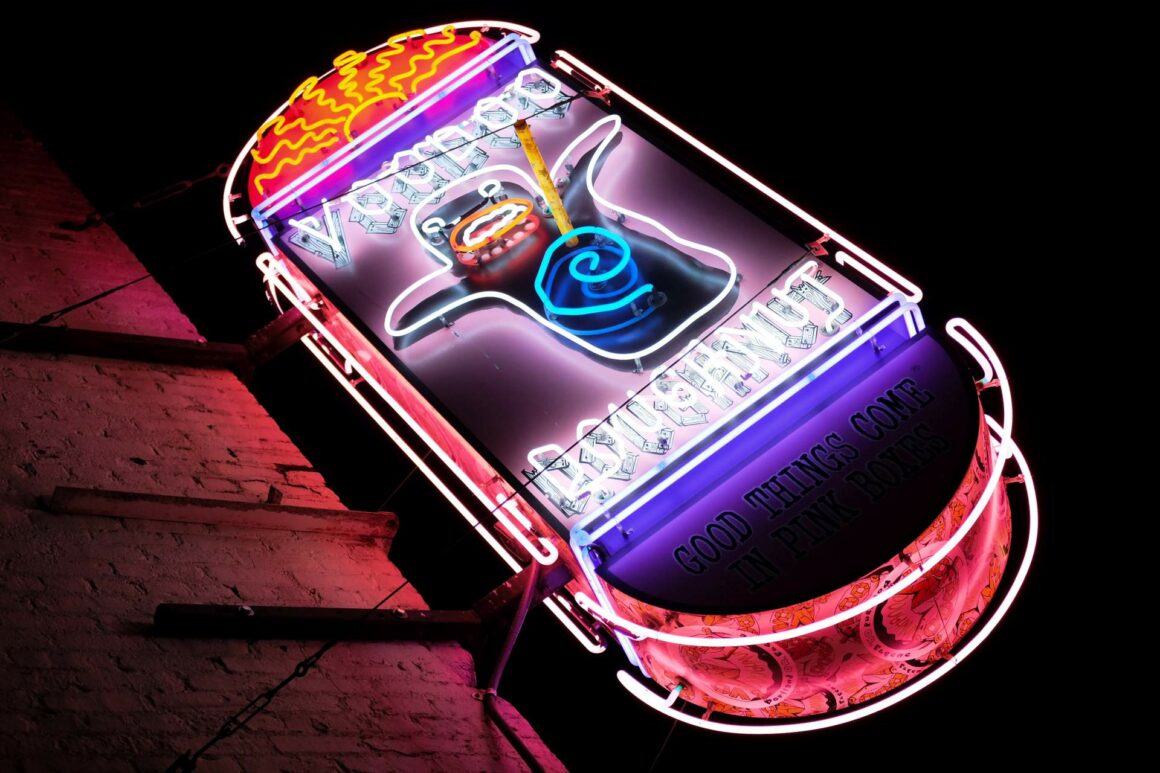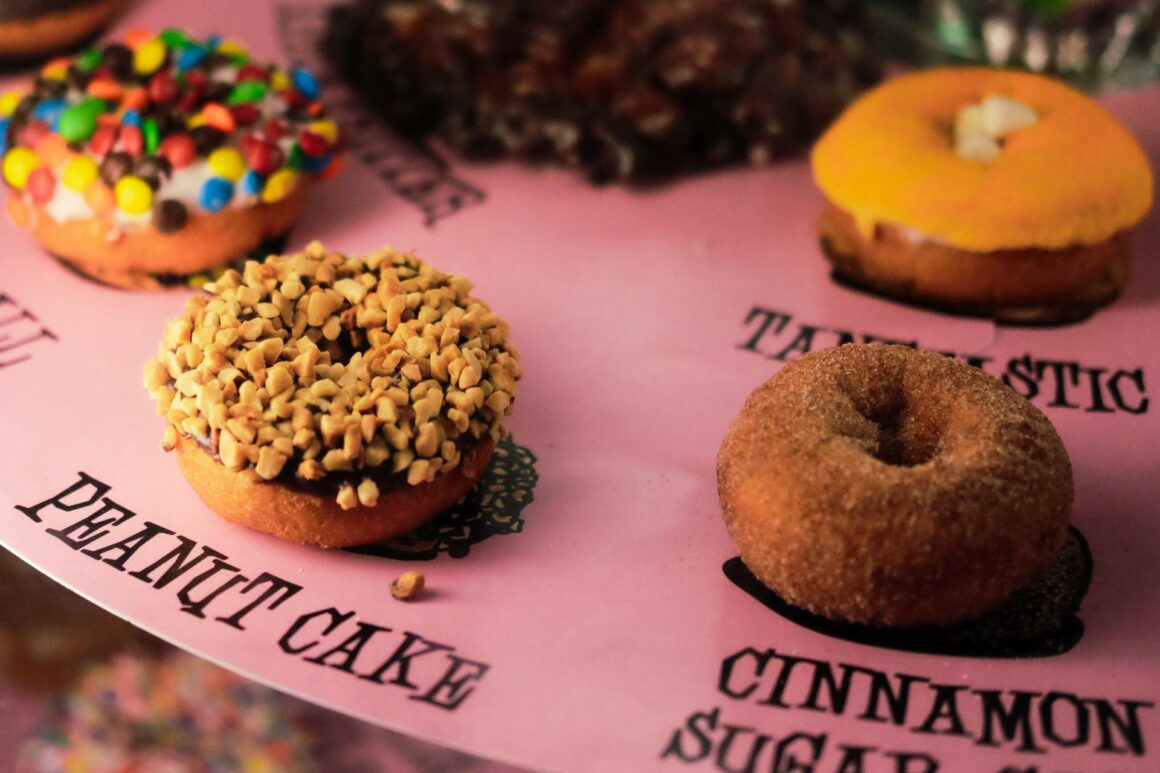 ---
***
QUESTIONS & COMMENTS?
Have you ever been to Portland or are planning a trip? Leave me a comment! Do you like the article, or still have any suggestions, feedback or recommendations? I am happy to read what you are thiking! If you like my content, please feel free to share this article with your friends!
***
 – SMILE4TRAVEL NEWSLETTER –
Become part of the Smile4Travel Community – Follow my Facebook Page & Instagram and register for my Newsletter, so you don´t miss any Smile4Travel adventures! No Spam – I promise!
[mailpoet_form id="1″]