This post is also available in: Deutsch (German)
When it comes to having a coffee during a trip through Asia, what comes to your mind first? Isn´t it the thin coffee-like instant drink, which in most parts of the continent is even only served with milk powder? Nothing like this in Korea. This country became a coffeelovers (desti-)nation over the last couple of years, and especially its capital Seoul can claim to be a true mekka of coffee-culture. Caffein-containing drinks, no matter if hot or iced, are served at literally every corner. From small, minimalistically furnished coffee bars, in which the roasting-process seems most important, to completely styled shops, promote a certain concept or theme. Nothing you would expect from Korea, would you? I´m quite stunned actually, although being aware that several Asian metropolises have developed a decent coffee culture lately, like Shanghai. But the coffeshop density in Seoul is definitely something stabbing my eyes from the very first day.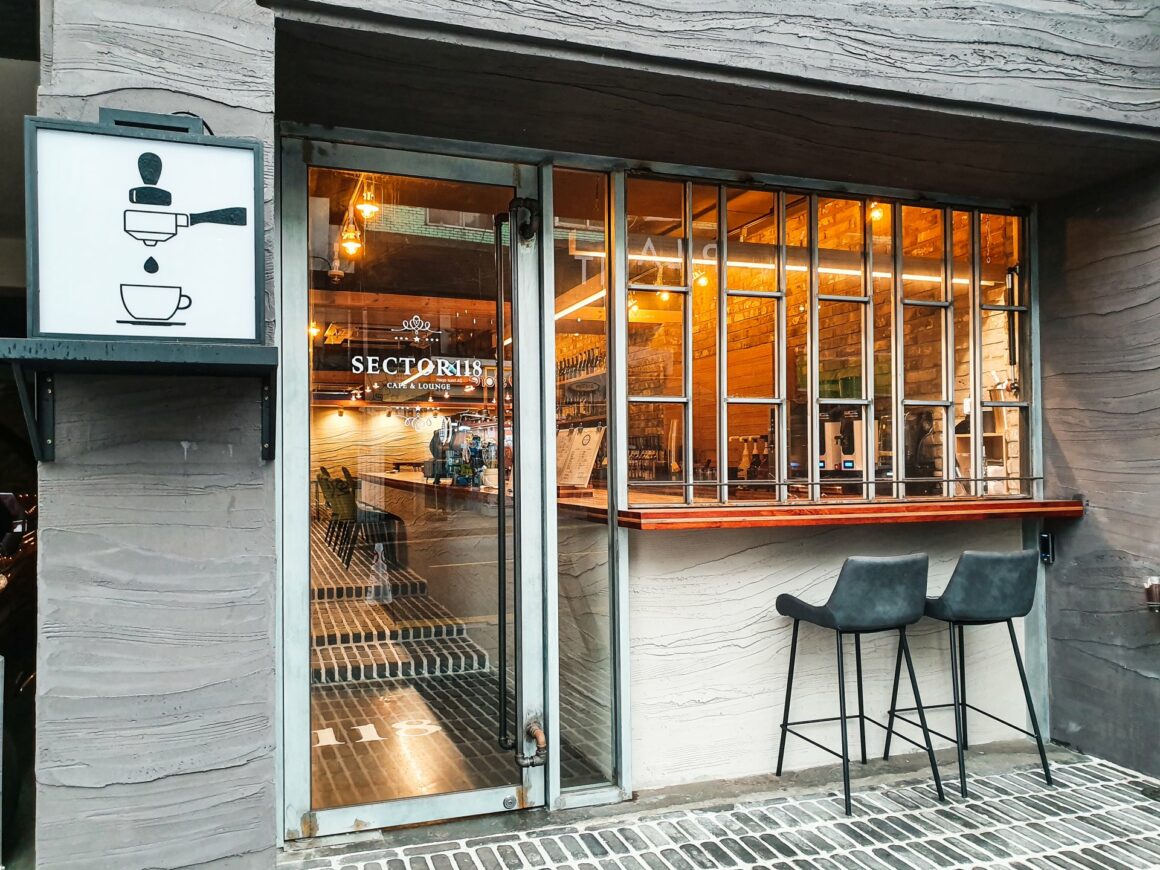 Coffee in Korea became really hip with the opening of – surprise surprise – the first Starbucks branch in 1999. Meanwhile having a coffee became part of the work- and living culture of South Korea. And this doesn´t come by chance: Besides the caffeine boost, which hardworking Koreans need to manage their intense day, there is another reason for the popularity: As living spaces are expensive and size-wise rather limited, cafés are not only a place for quickly having a coffee, but also became a welcome alternative to the own living-room and working space. A cozy furnished location, where WLAN is for free, is a good explaination, why South Korean cafés are so busy, especially during lunchtime. Studies show: Nowhere else in the world the coffee consumption is higher than in Korea. The average Korean citizen grabs a cup of coffee even more often than eating the national dish Kimchi. Crazy, he?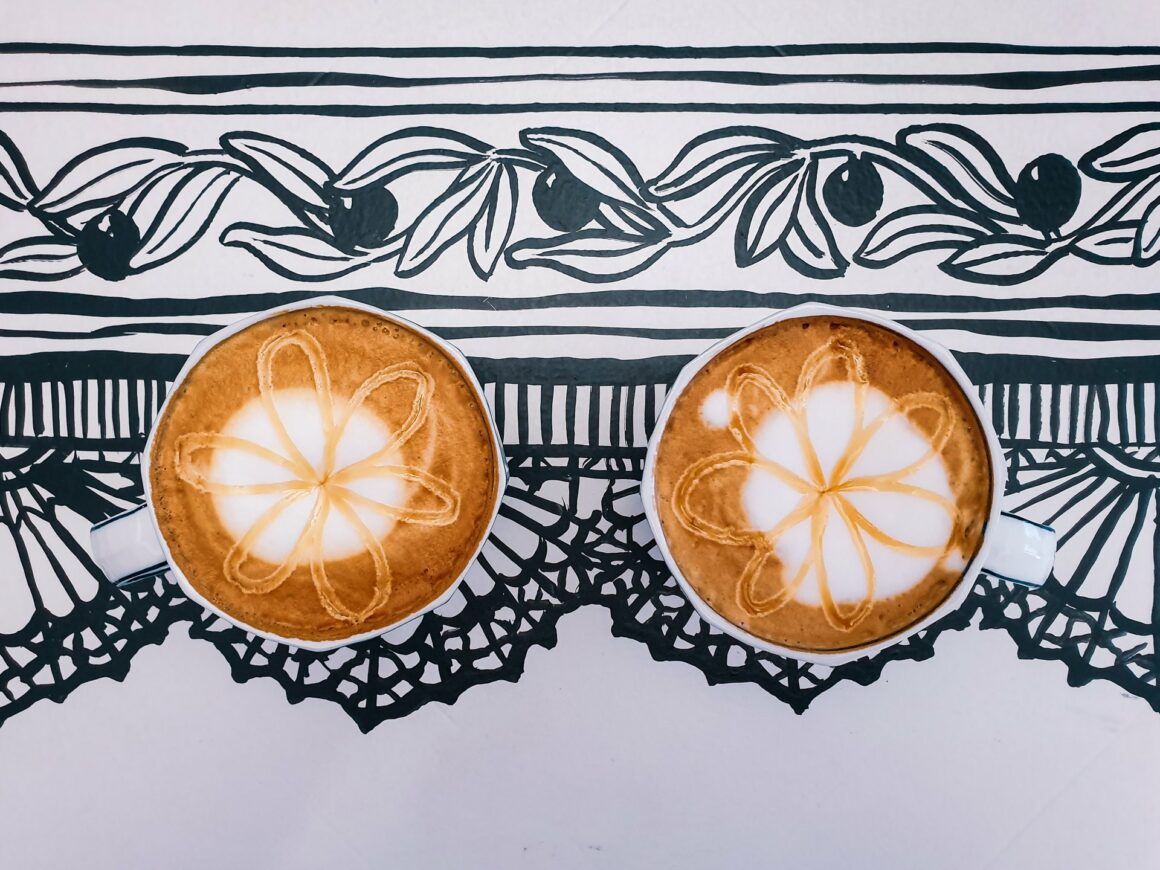 But even if the coffee consumption is that high, if you wanna be successfull with a coffeeshop in Seoul, you need real business sense and a unique idea. One reason why you can find so many themed cafés. The usual suspects like Hello Kitty, Lego or Line Friends of course are successful concepts because of their general popularity. But I wanted to find really extraordinary ideas and started searching for the most exceptional concepts, the cutest and most creative cafés where the coffee also convinces with great taste. The outcome is a list of 5 very different places, which definitely isn´t complete as it´s actually impossible to get an comprehensive overview, even when staying in Seoul for a couple of days. So please feel free to add spots you have discovered into the comments.
YND239-20 Café: Black-and-White cartoon Illusion
If you feel like escaping the flashing neon signs of Seoul, YND239-20 Café is the place to go. When entering the door you will dive from the reality of your vibrant 3D surroundings into a 2D world, which almost looks like an optical illusion. Everything from the ceiling to the floor, including chairs, tables and even crockery are held in black and white. The style of flatline paintings makes everything look like a simple pen-on-paper drawing, like in a cartoon. The founder of the café was inspired by the South Korean television series, "W – Two Worlds," starring Lee Jong-suk and Han Hyo-joo, in which the characters clash between the real world and a fantasy world inside a webtoon (online comic). The café is located in the popular Yeonman-dong district, close to Hangdae. Even if it´s a bit hidden, it can easily be found because the name "YND239-20 " describes its exact address.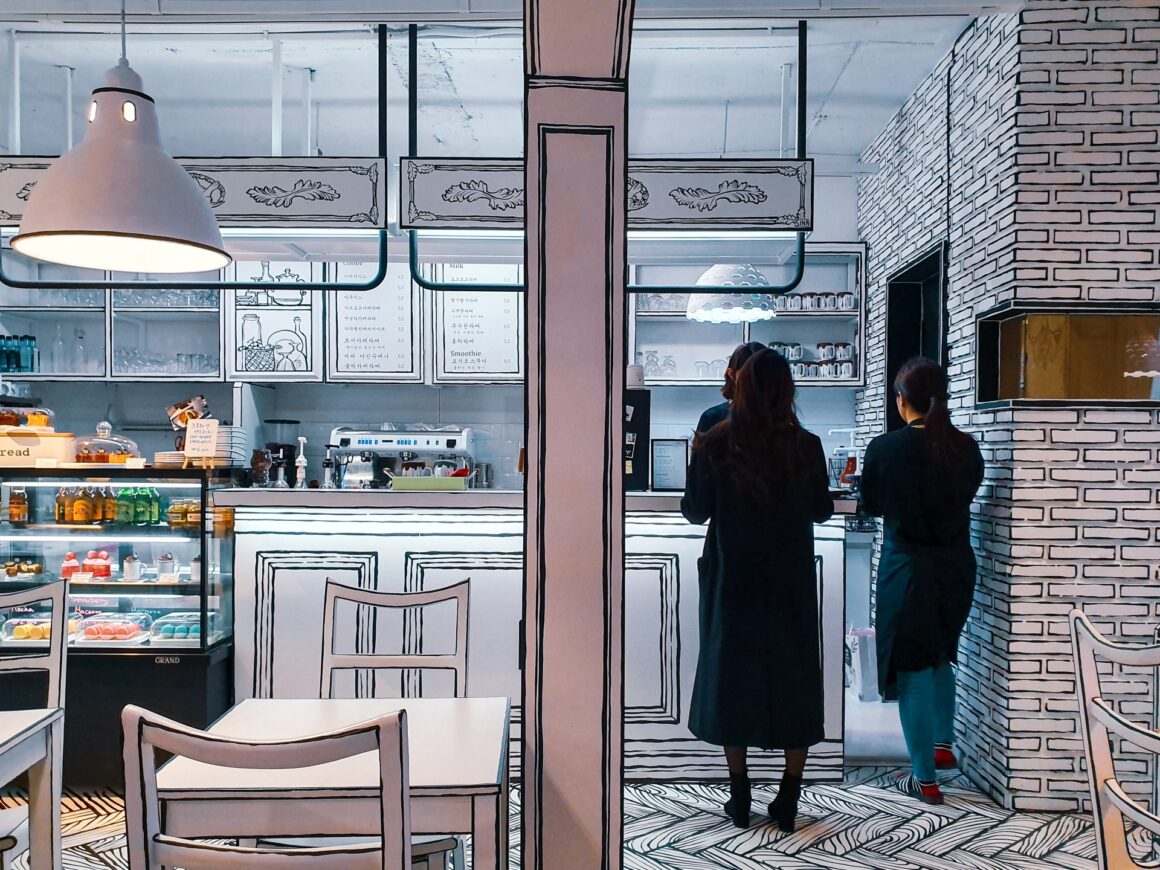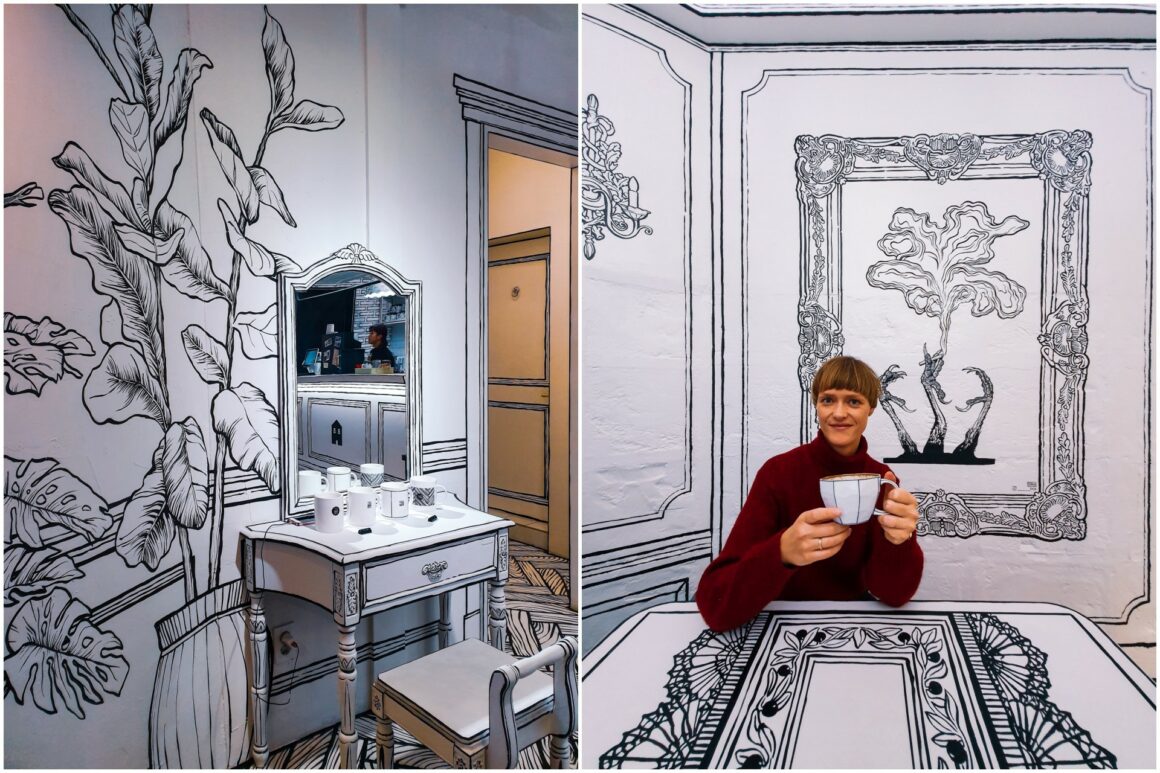 address: 239-20 Yeonnam-dong, Mapo-gu, Seoul
opening hours: daily 11am – 9pm
Facebook | Instagram
C.Through Café: Cream Art created by Lee Kang Bing
Is it a piece of art or am I really supposed to drink this? A question you might ask yourself when seeing the small masterpieces created in front of you, which barista Lee Kang Bin (@leekangbin91) has just painted within a few moments on top of your coffee. Not only the precision is impressive, also the speed and way of preparation: As the colored icings would change the flavor of hot coffee, Lee only draws his paintings on cold drinks. Because for him the taste of the brew is just as important as the topping itself. And actually surprisingly the coffeecream tastes really well, even if a bit sweet though. So paying 7.000 Won (5,50 € / 6USD)) for a cup is still worth it as you get both: Good flavour and a really unique drink.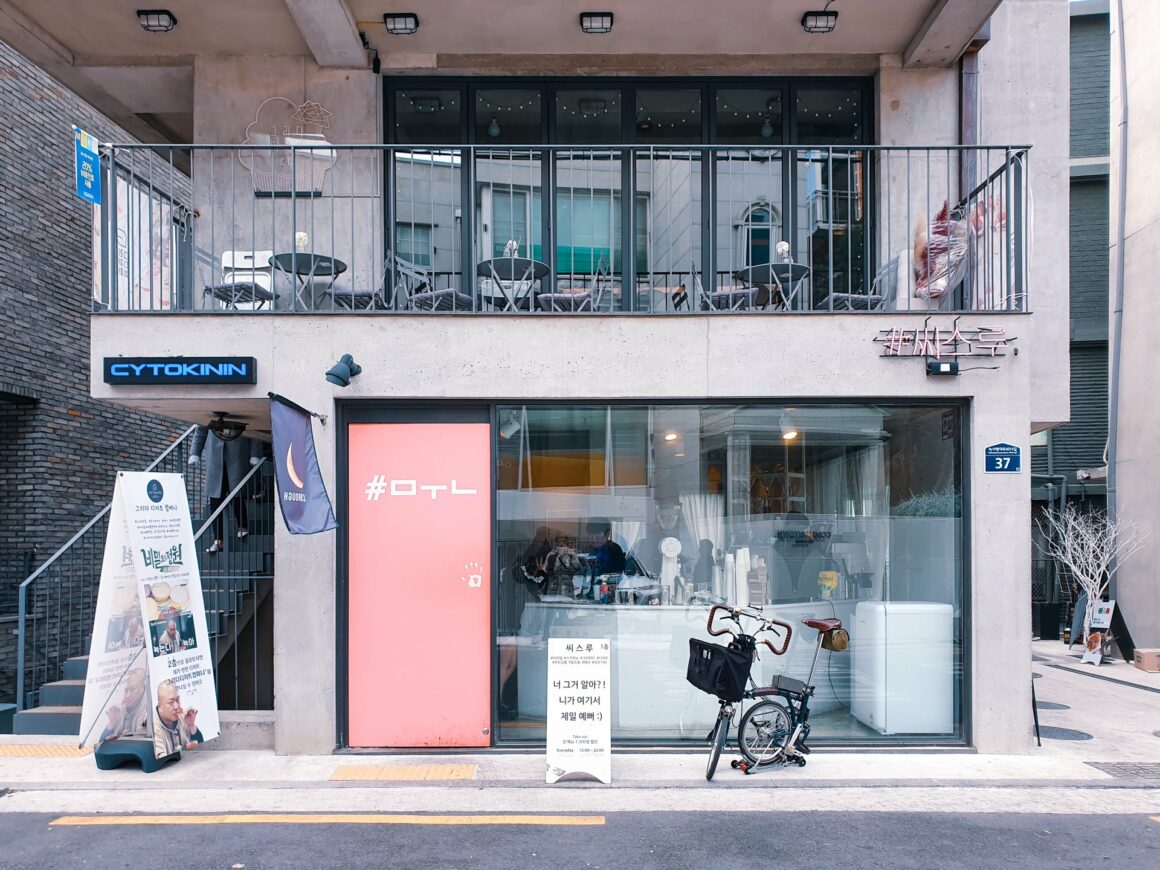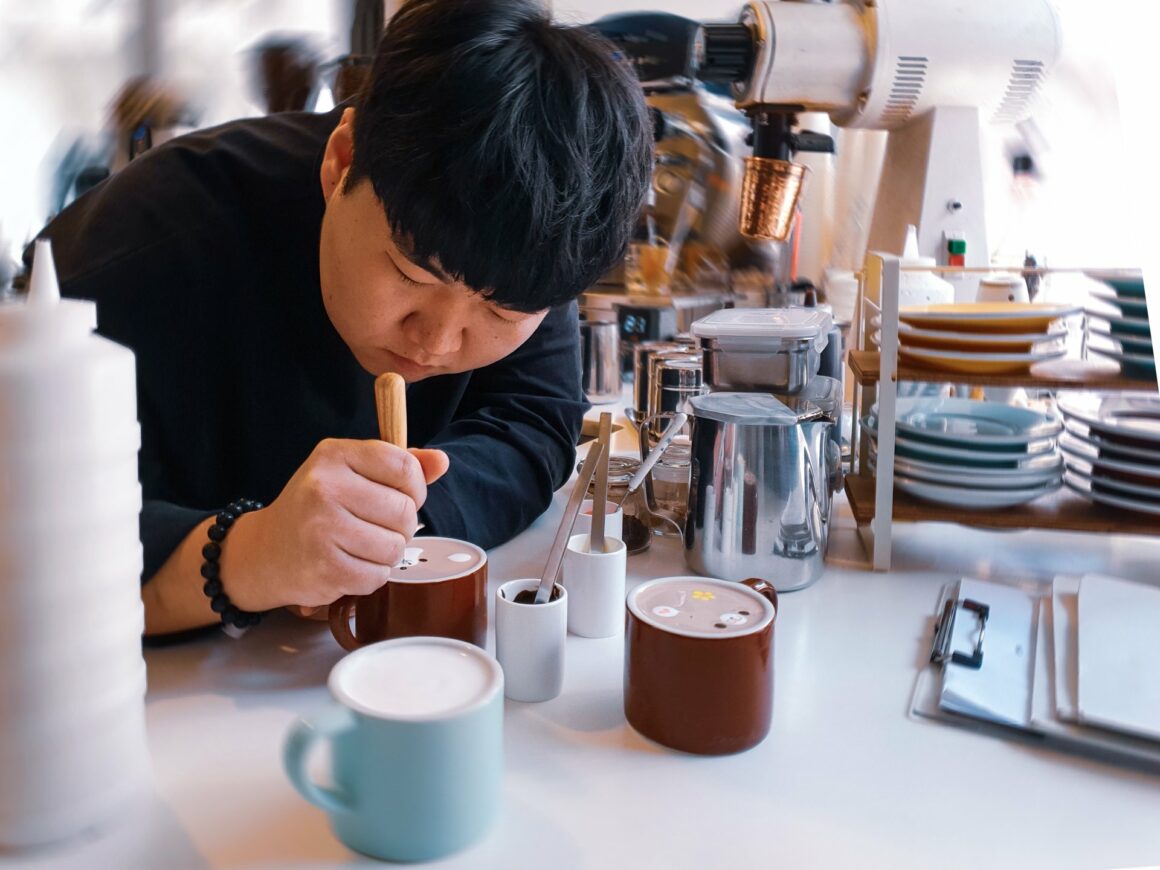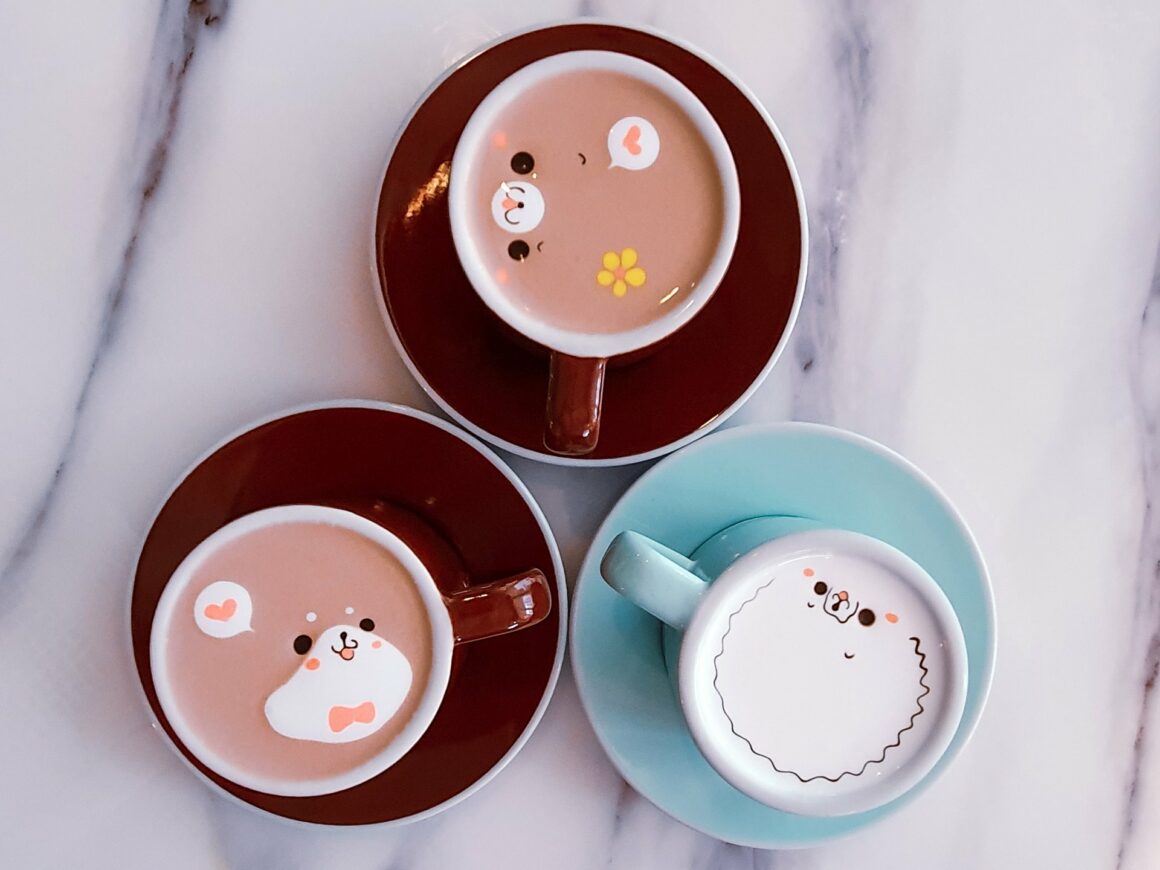 address: 403-3 Itaewon-dong, Yongsan-gu, Seoul,
opening hours: daily 12pm – 10pm
Facebook | Instagram
When Emojies come to life: Poop Café (Ddo-dong Café)
Everybody knows it and everybody loves it, at least in Korea: The small brown poop emoji with its big wide eyes. In Seoul there is not only a museum, but also a café dedicated to poop. Why are Koreans so crazy about this and how come drinking your coffee out of small squat toilets and eating poop-shaped scones is a thing here? It´s actually quite simple: In Korea poop symbolizes good luck and fortune. Reason enough to open a café under this motto? Well, most visitors are attracted by the concept´s drollery. Besides the poop deco elements, the café´s interior itself is rather ordinary in the end. So you could also just enjoy your cappuchino in a comfortable athmosphere, without having to many associations with your morning routine.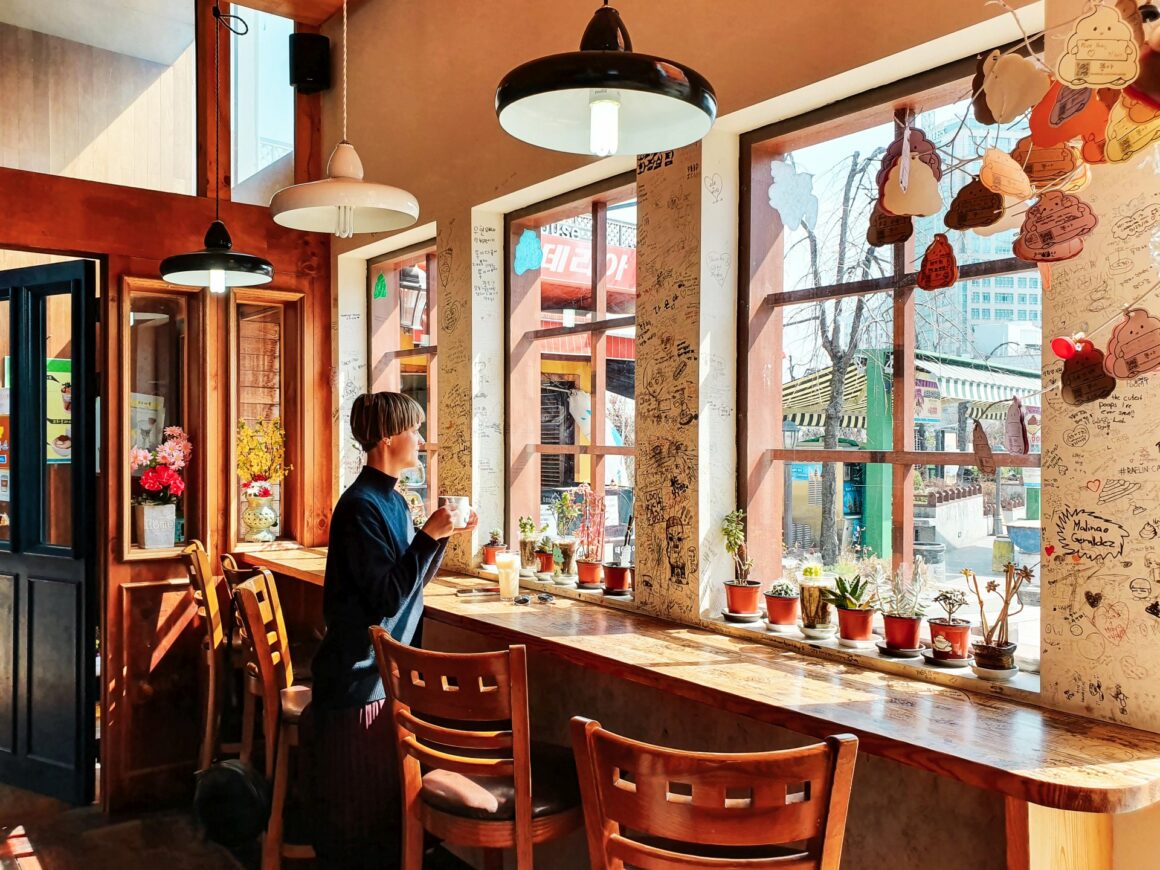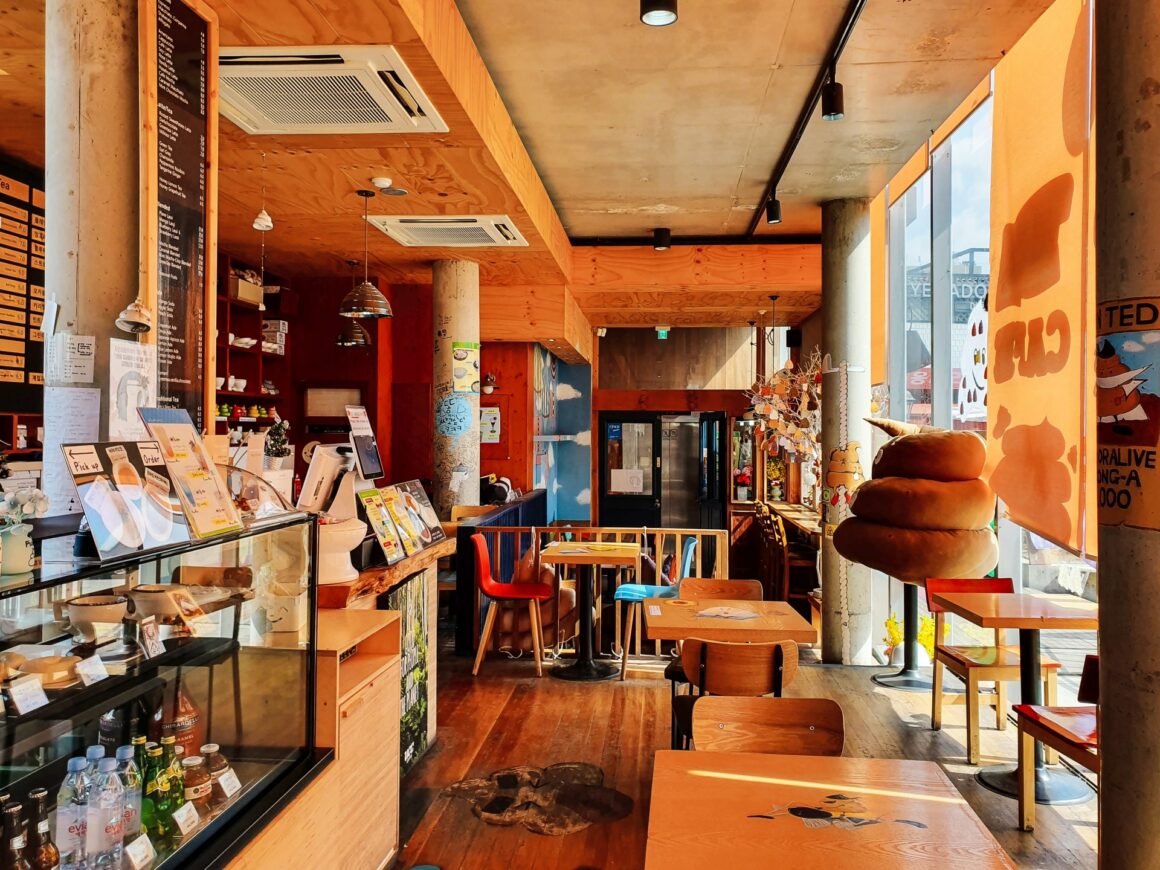 But if you came especially to have your drink out of a squat toilet you need to choose your order wisely, as only some of the hot specialty drinks and eats are served in those.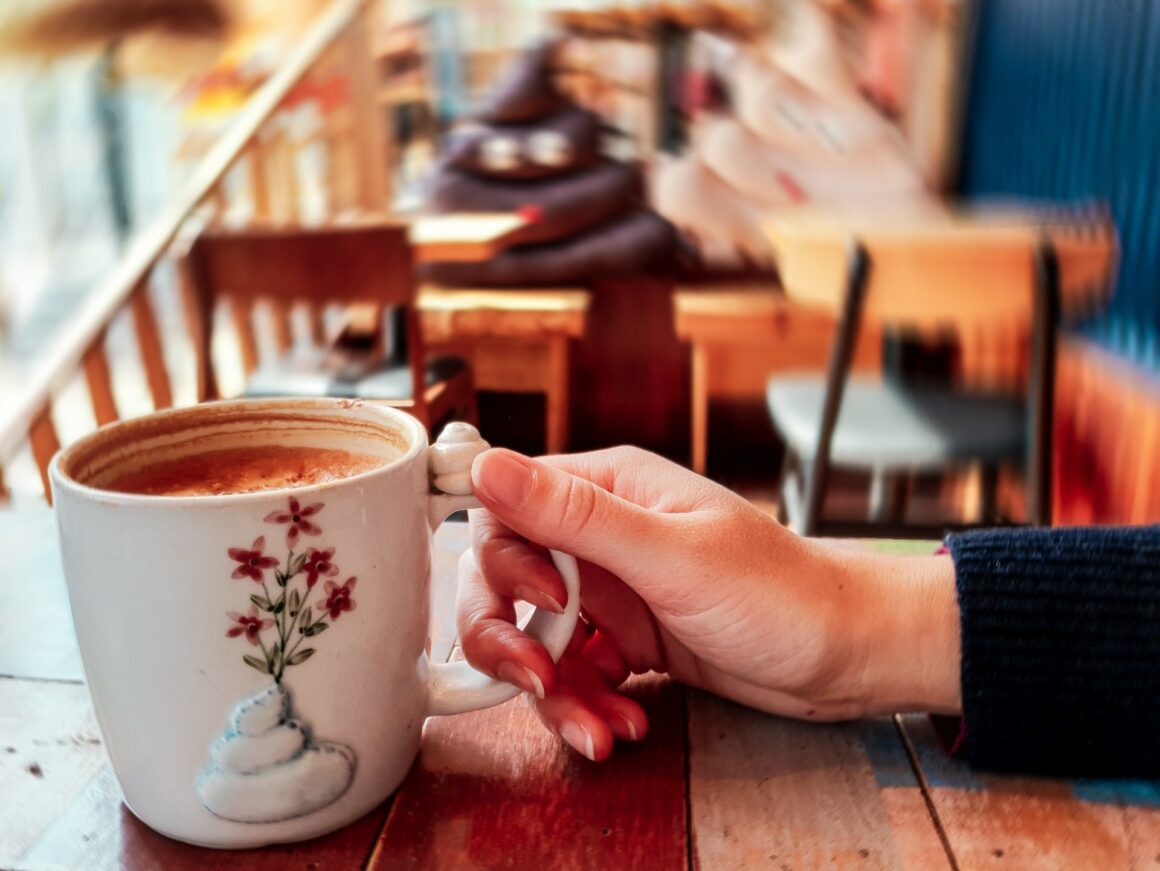 The Poop Café is located at the top floor of Ssamzie-Gil Building in Insadong neighbourhood, where you can also find small and individual shops. So take a stroll, you might find some nice souvenirs.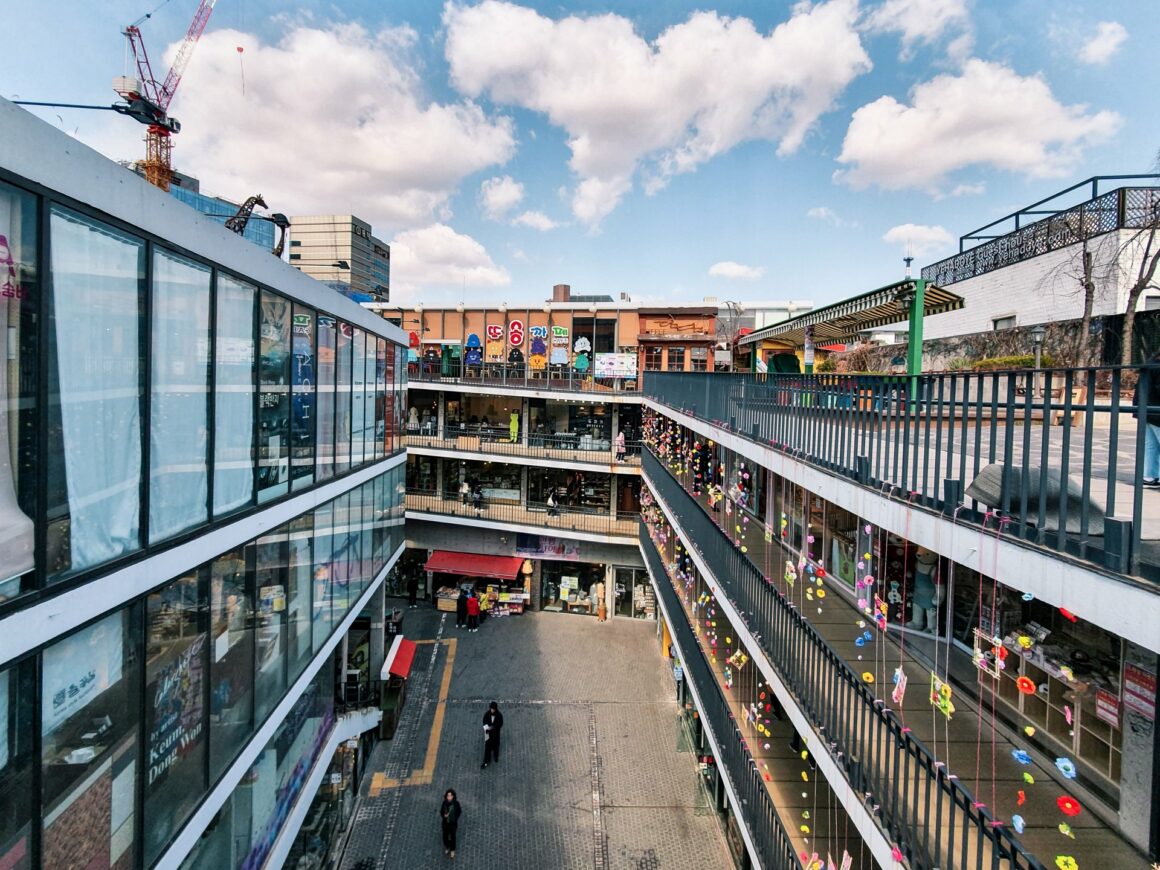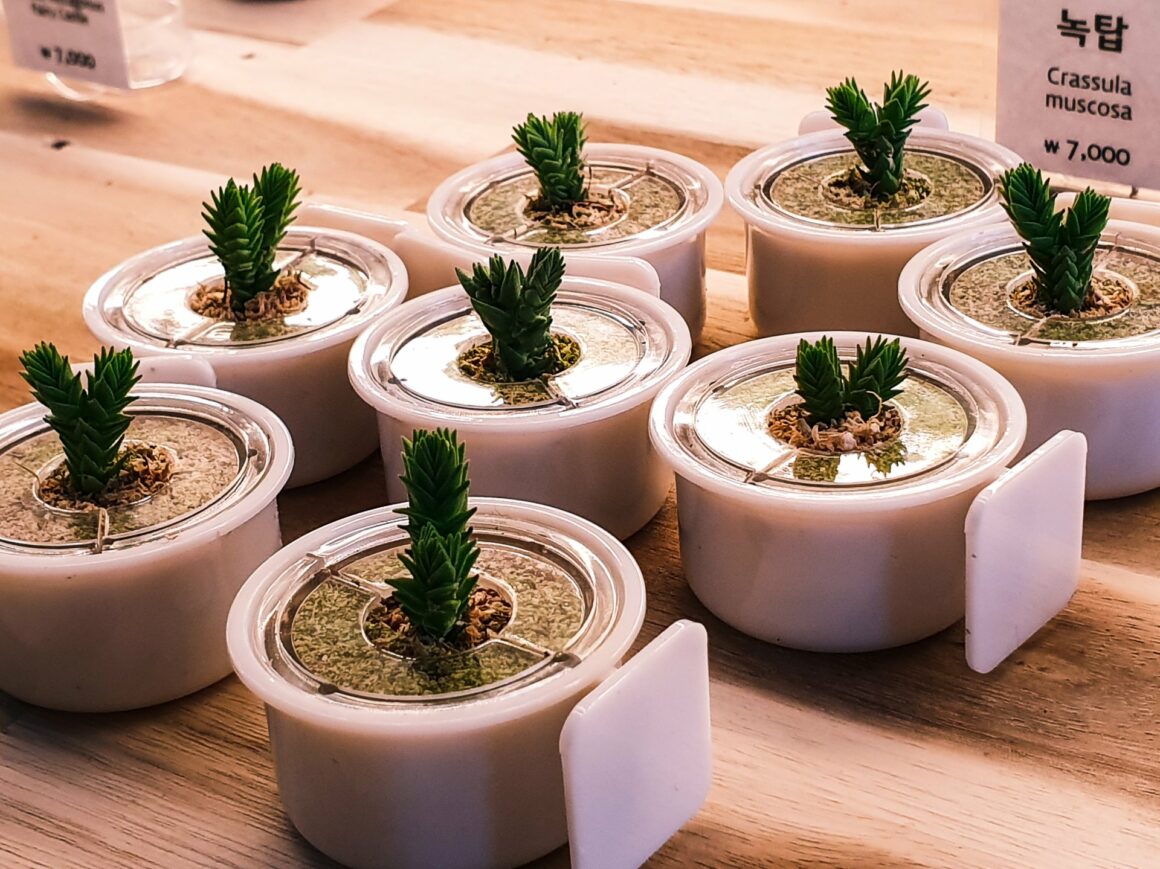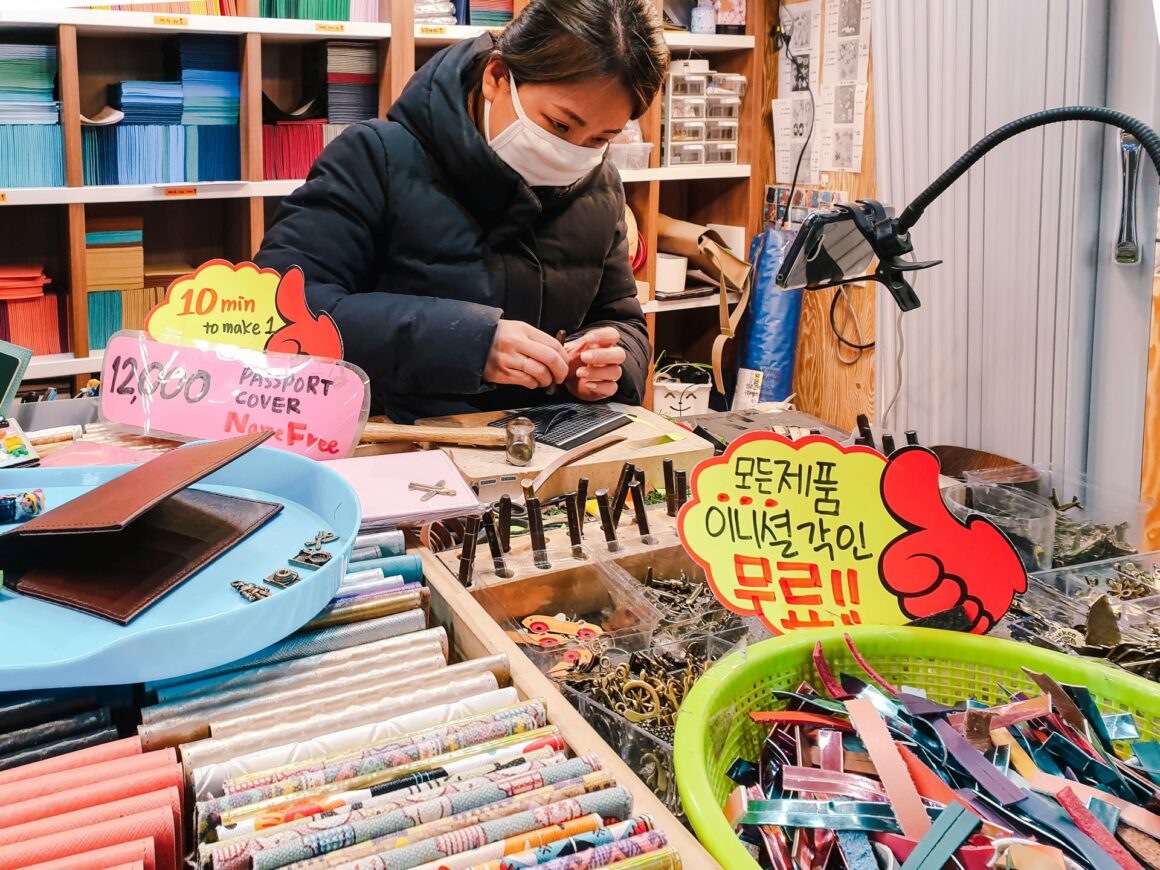 The closest subway station is "Anguk", where you would also exit to visit Buckon Hanok Village or Geongbukgong Palace. Two more reasons to squeeze in a break at Poop Café when in Seoul.
Seoul´s Poop Café, opened in 2105, by the way it is the one and only true original one, as by now its concept was copied worldwide already (Toronto, Taipeh, Tokyo). Everything started with the poop breads, some waffle / pancake-like sweet snack, filled with chocolate or red bean paste. For 1.000 Won (0,80€ / 0,90 USD) you can get them at the groundfloor of Ssamzie-Gil complex and they are really yummie!
address: 67 Gwanhun-dong, Jongno-gu, Seoul
Opening hours: täglich 10.30 – 21 Uhr
Facebook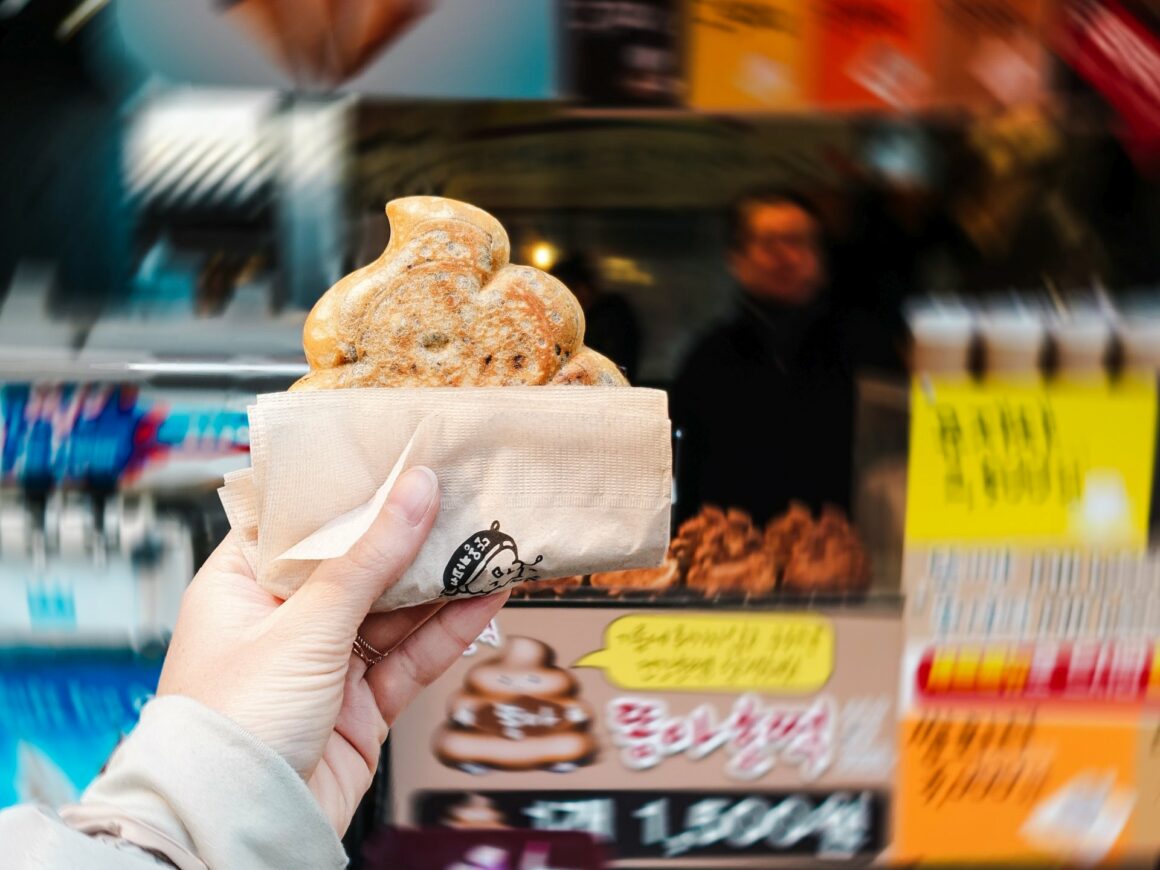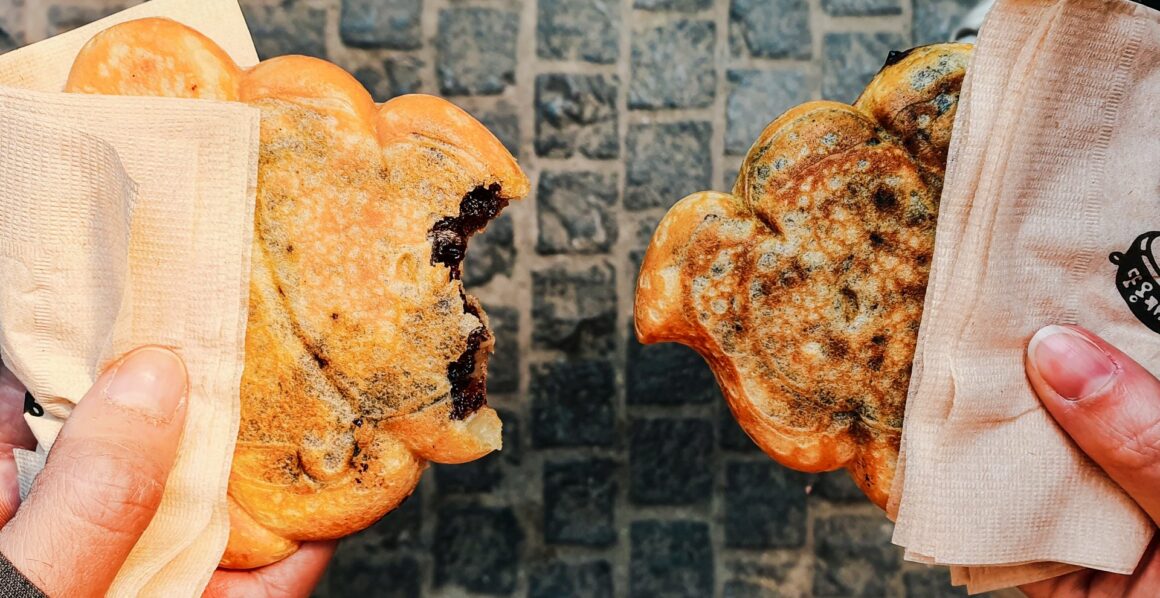 Cute and wild: Pet Cafés
Have you ever been to a cat- or dog themed café? What has also become trendy in Germany lately and has been criticized (for good reasons) by animal rights activists, isn´t anything extraordinary in countries like Taiwan or Japan anymore. Korea puts even more on top: Meerkats, racoons, pigs and even sheep serve as a motto for cafés, which try to combine having a coffee with a petting zoo. I must say: I find concepts like these pretty questionable and neither am I a big fan of zoos in general or other places, which showcase animals for entertainment. So don´t get me wrong, when I tell you that I´ve visited one of these pet cafés – driven by sheer curiosity and the urge to dive deeper into the Korean culture. Because the facts are: pet cafés are really hip in Korea and especially racoon cafés are booming & can be found frequently.
Racoon Café: Blind Alley
When entering the Racoon Café Blind Alley it makes the impression of an ordinary café with wooden tables and chairs. Besides the Corgi, who is peacefully taking a nap, there is nothing conspicuous. Only the smell, which rises in your nose no later than the second breathe… And it becomes very obvious, where this is from: Two pigs turn around the corner to sniff at the new visitors. But no signs of racoons so far. So we order some coffee and pay the entry fee of 6.000 Won for seeing the racoon later. The lady at the counter hands us a leaflet and explains the rules quickly: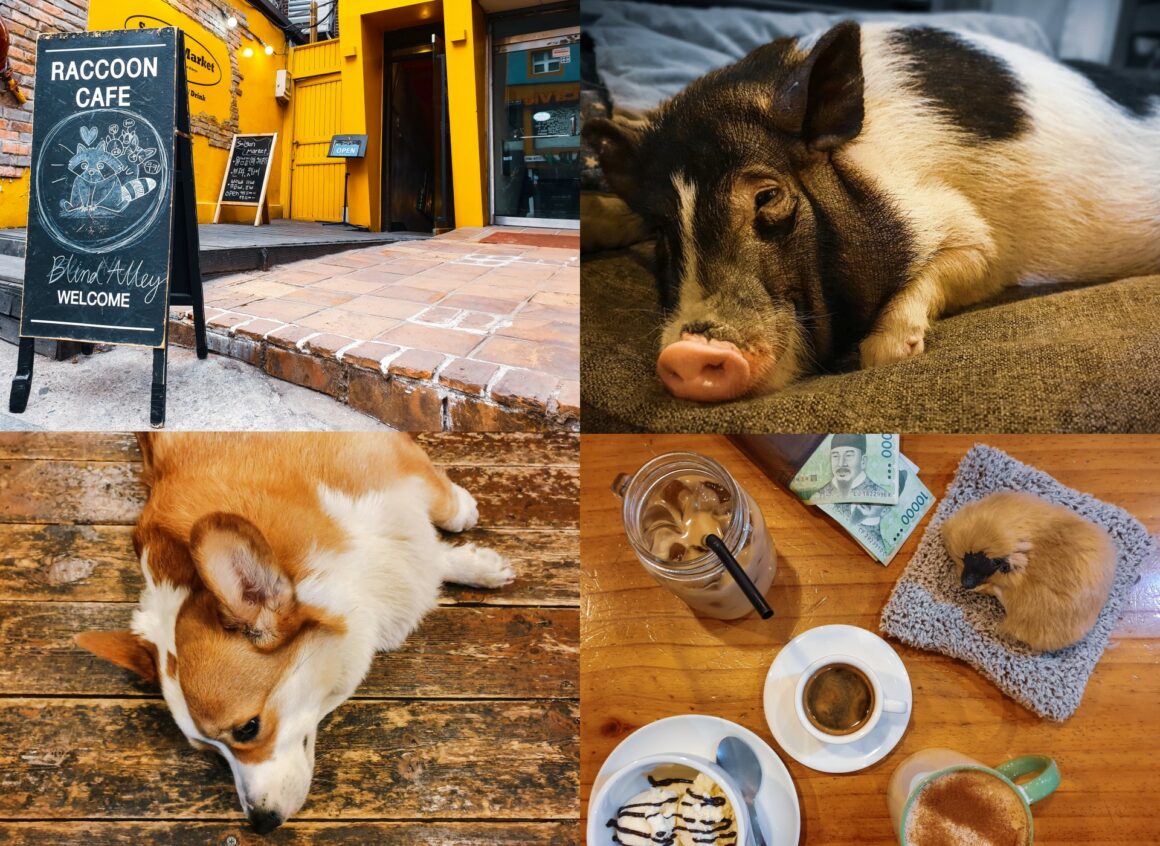 The racoons have certain "visiting hours" in a separate room. Hourly they can be seen and fed there for 30 minutes, followed by some downtime. The pigs and the Corgi on the other hand move around freely in the café. So be careful with everything you put on the ground or hang over your chair: Both pigs tend to gnaw on everything. The Corgi is more of a relaxed compagnion in contrast.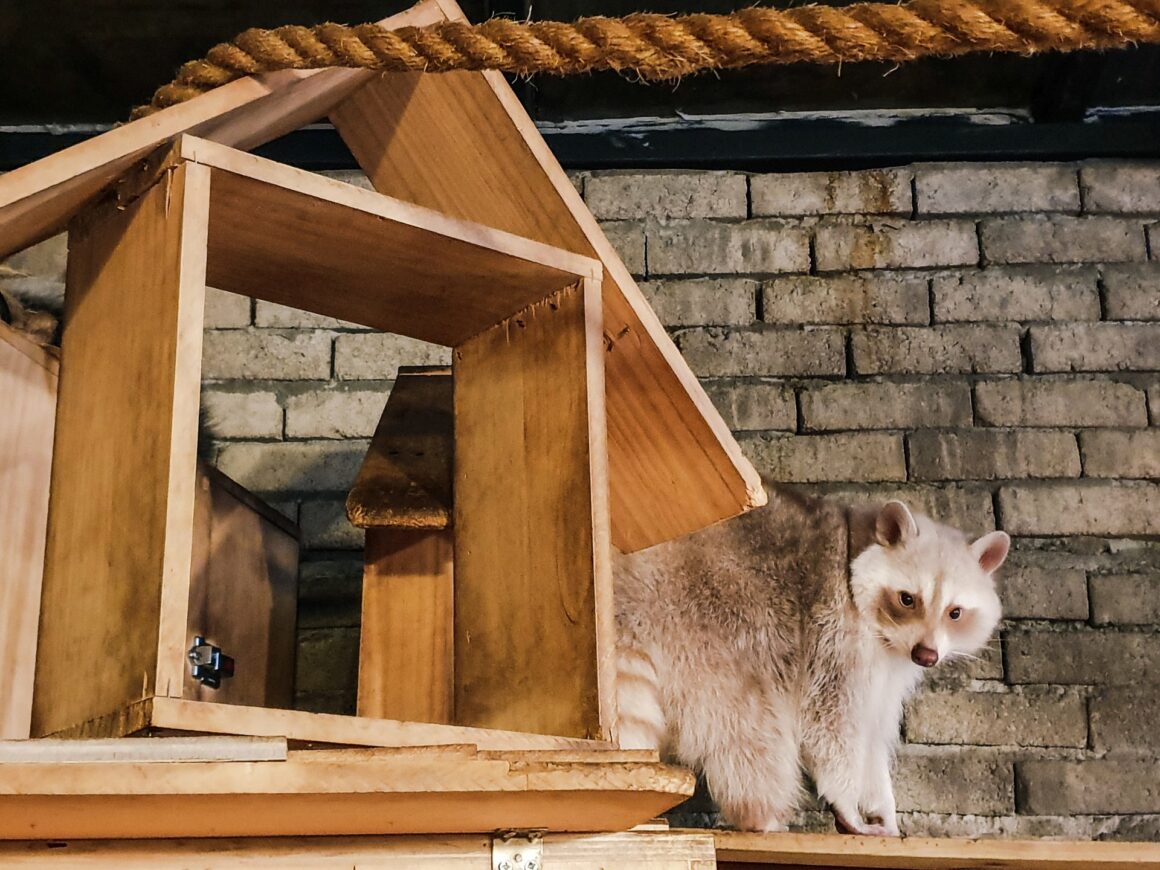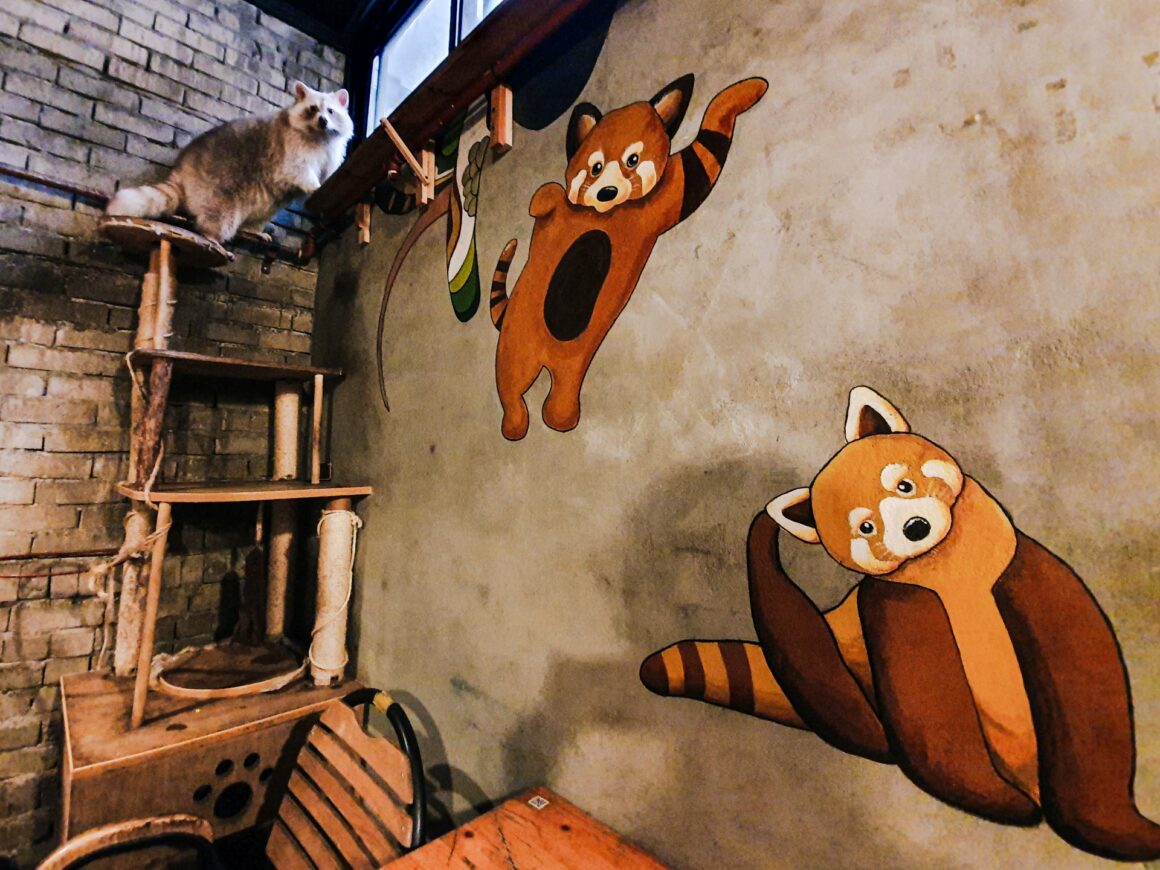 During my research I came acroos the information that the animals of Blind Alley café were actually adopted and so e.g. the racoons could be saved from death and the tailoring of their fur. So it seems Blind Alley might not be the worst place for them after all.
address: 76 Cheongpa-ro 47-gil, Cheongpadong 2(i)-ga, Yongsan-gu, Seoul
opening hours: daily 11.30am – 10pm
entry: 6.000 Won (4,70 € / 5,30 USD, excluding food & beverages)
Facebook

PLANT Bakery + PLANT Café & Kitchen
In Itaewon neighbourhood, only 5 walking minutes away from the subway station Itaewon-dong, you can find a café and separate restaurant, which follow a totally different approach: a sustainable one without any animals included at all. PLANT is the name of the plant-based café and bakery concept by Mipa Lee. She started with the aim to make the vegetarian and vegan lifestyle more easily adoptable in Korea, a country whose cuisine is mainly dominated by meat. Mipa began to blog about plant-based restaurants and recommendations when she found out about the lack of ressources especially for Englisch-speaking visitors. Later on she opened PLANT Bakery, which she turned into a small and cosy dessert-café with bakery. At PLANT Café & Kitchen guests can also enjoy smoothies, fresh juices, salads, wraps, sandwhiches or vegetarian burgers – all served in a very green athmosphere.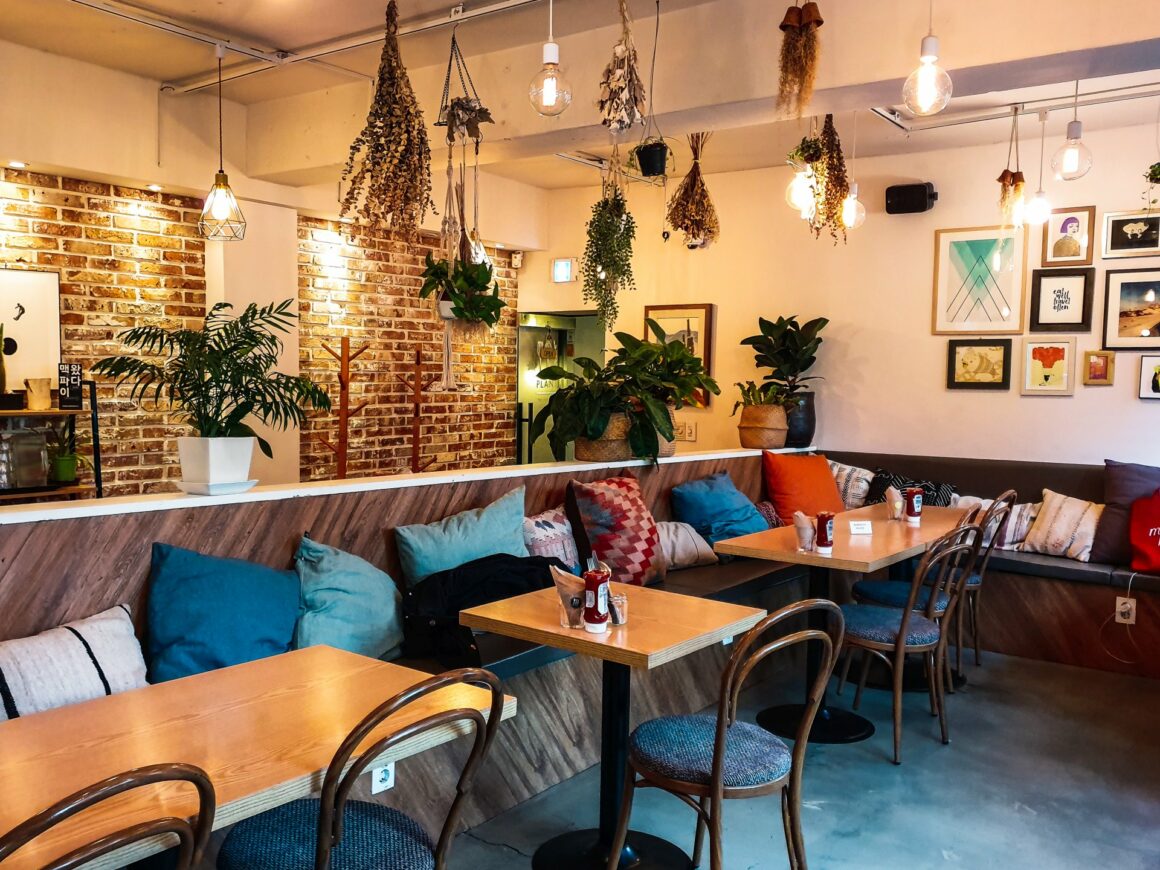 PLANT Café & Kitchen
address: 2nd Floor, Itaewon-dong 130-43, Yongsan-gu, Seoul
opening hours: Monday – Saturday: 11am – 10pm Uhr (kitchen closes at 9pm) / Sundays closed
PLANT Bakery
address: 20 Itaewon-ro 16-gil, Itaewon 1(il)-dong, Yongsan-gu, Seoul
opening hours: Monday – Saturday: 11am – 6pm / Sundays closed
Website | Facebook | Instagram 
---
***
DISCLOSURE
I was invited to this trip to Seoul by Samsung Mobile Germany for the launch of Samsung GalaxyS10+. All pictures in this blogpost are taken with this device and some of them you can also find on my Instagram @Smile4Travel. #Smile4TravelinKorea as well as in the photostory published on the official Samsung Website.
***
QUESTIONS & COMMENTS?
Have you ever been to Seoul or other parts of South Korea? Leave me a comment! Do you like the article, or still have any suggestions or feedback? I am happy to read what you are thiking! If you like my content, please feel free to share this article with your friends!
***
 – SMILE4TRAVEL NEWSLETTER –
Become part of the Smile4Travel Community – Follow my Facebook Page & Instagram and register for my Newsletter, so you don´t miss any Smile4Travel adventures! No Spam – I promise!
[mailpoet_form id="1″]