This post is also available in: Deutsch (German)
Green mountain scenery, roaring waterfalls and traditionally living Chinese minorities – This is Guizhou. Still widely unknown to travellers outside China, the province of Guizhou is one of the best-known naturally places in the country and popular with domestic tourists. This province in the Southwest of China is mainly popular for its steeply rising karst mountains, lush green valleys with crystal-clear rivers running through, spectacular waterfalls and the minorities living in the East of the province. An absolute El Dorado for naturelovers, who like to travel through remote countryside and also discover the thousands of years old Chinese culture.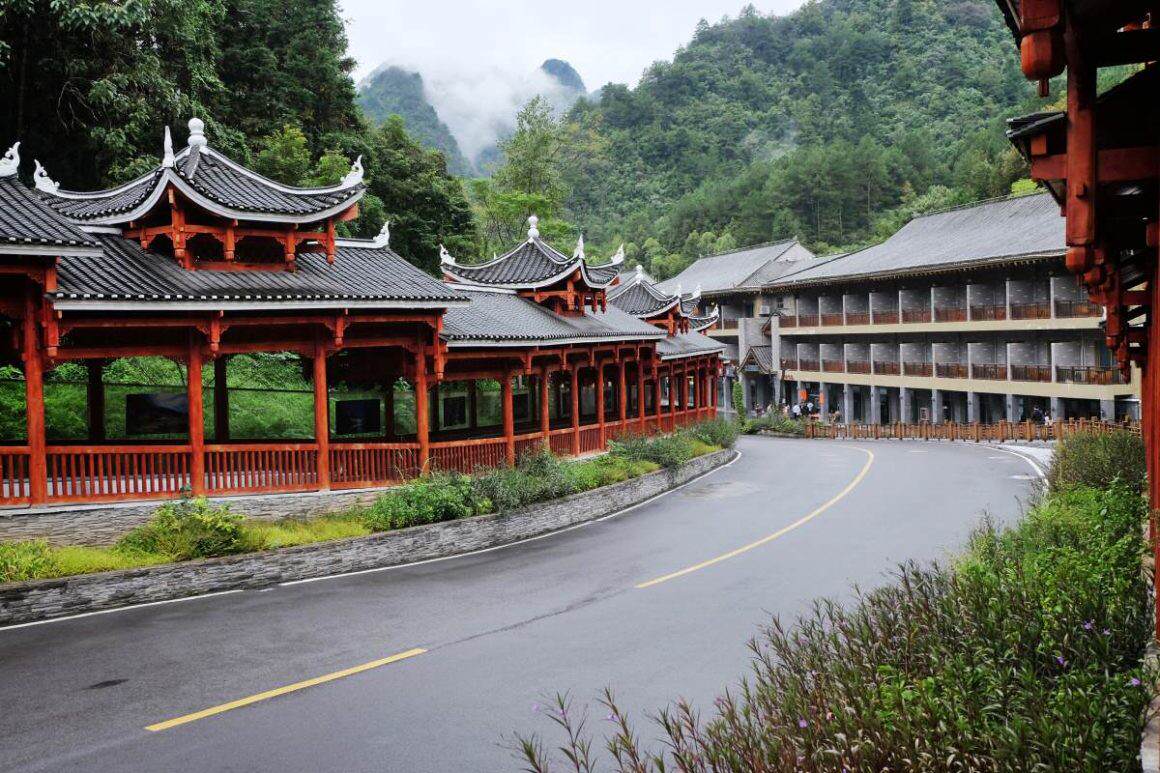 Stepping out of the tour bus and letting my eyes wander around, the landscape immediately reminds me of the karst mountains of Yanghuo. But here these surreal formed hills are stretching even more extensively throughout the countryside of Guizhou, to be found out during my trip. I´ll be travelling with a small international group of expats living in China. Together we will do more than 1.000 kilometers in only 5 days on invitation of AmazingGuizhou to discover the unique diversity of this province.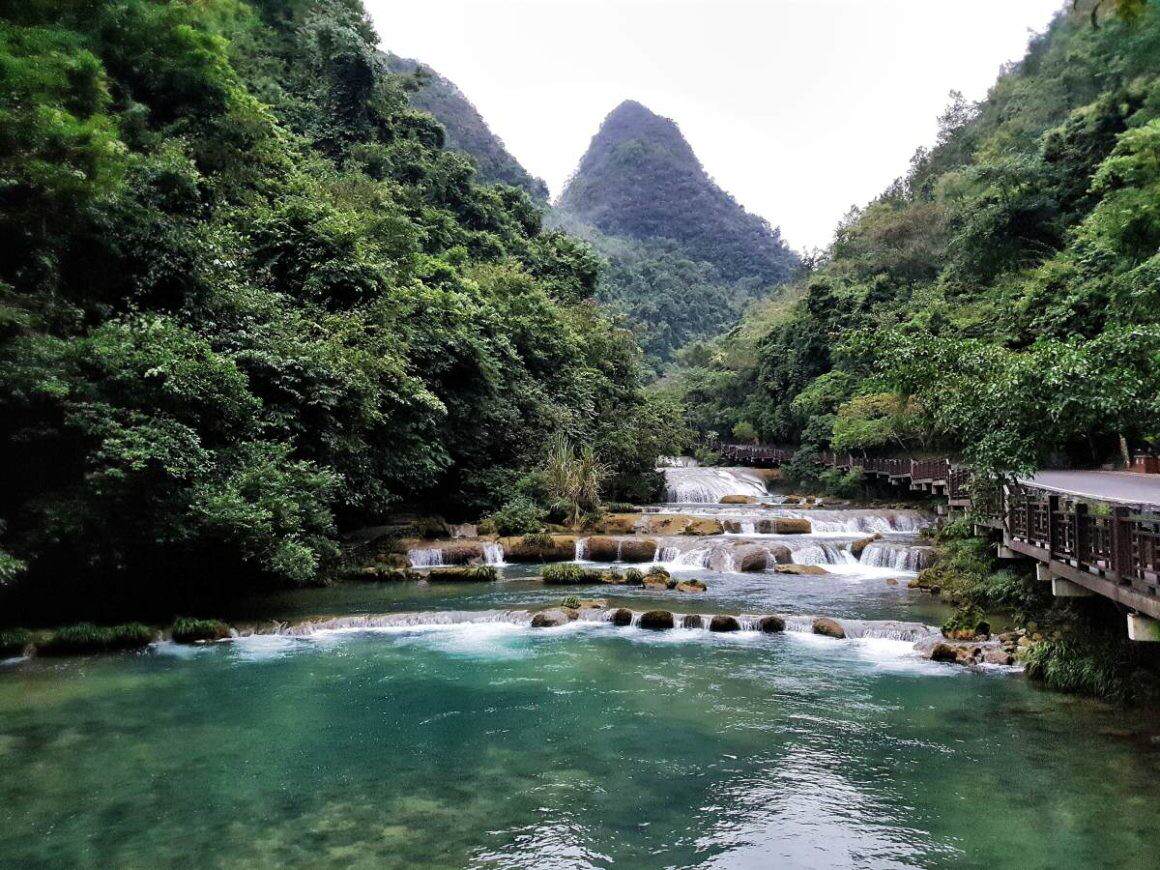 A good starting point for a trip through Guizhou is the province´s capital Guiyang. Located 1.070 metres above sea level Guiyang is always pleasently cool and especially during summer an ideal sanctuary – as actually the entire mountain region. We are supposed to start and end our tour in Guiyang, visiting the province´s impressive natural highlights and exploring remote mountain regions, which are home to several Chinese ethnic minorities.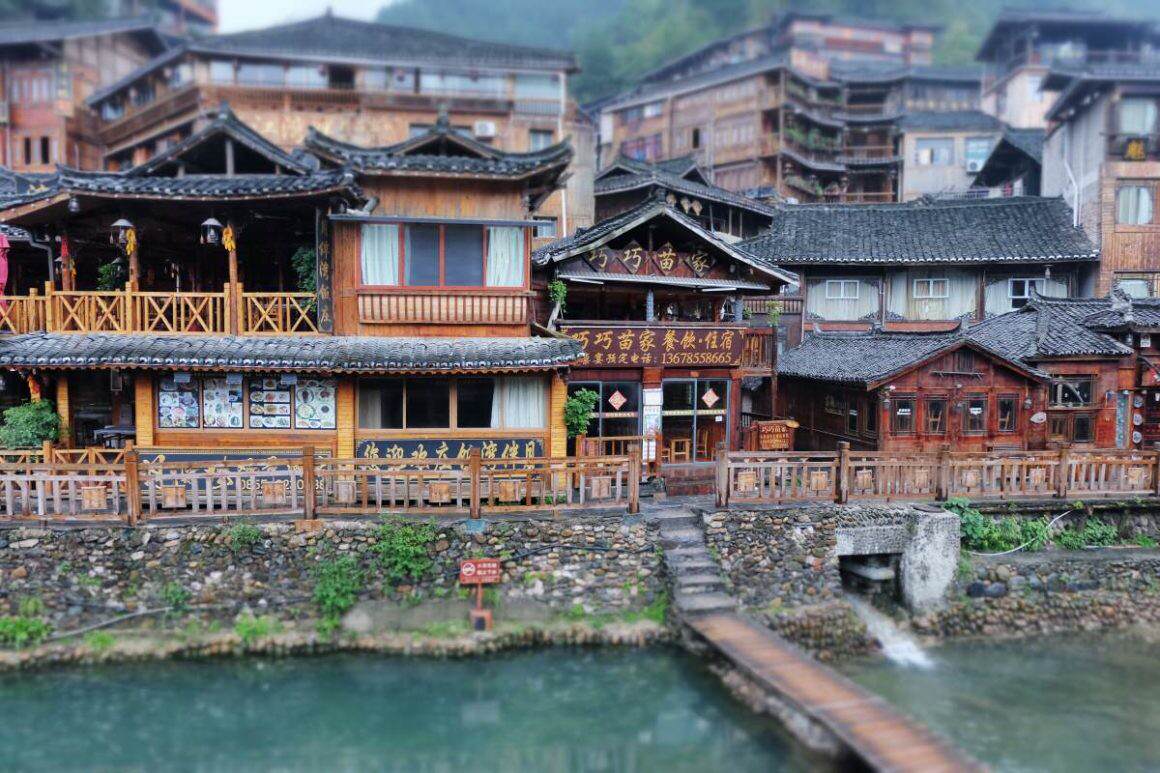 #1 Xiaoqikong & Daqikong Scenic Spots | Zhangjiang Scenic Area
Green hills and valleys, flowing rivers and impressive limestone formations mark the area around Libo in the Southeast of Guizhou, which belongs to the World Natural Heritage of "Southern China Karst". It took almost 300 km of driving from Guiyang until we reach Zhangjiang Scenic Area. For me it´s the first time on this ride that I realize the dimensions of Guizhou´s impressive karst scenery. And after arriving at Xiaoqikong Scenic Spot the amazement does not stop: Even if the sun is not out once during our visit, the rivers and lakes await us with crystal clear water, shimmering in all kind of bright blue and green tones, embedded in lush green karst mountains.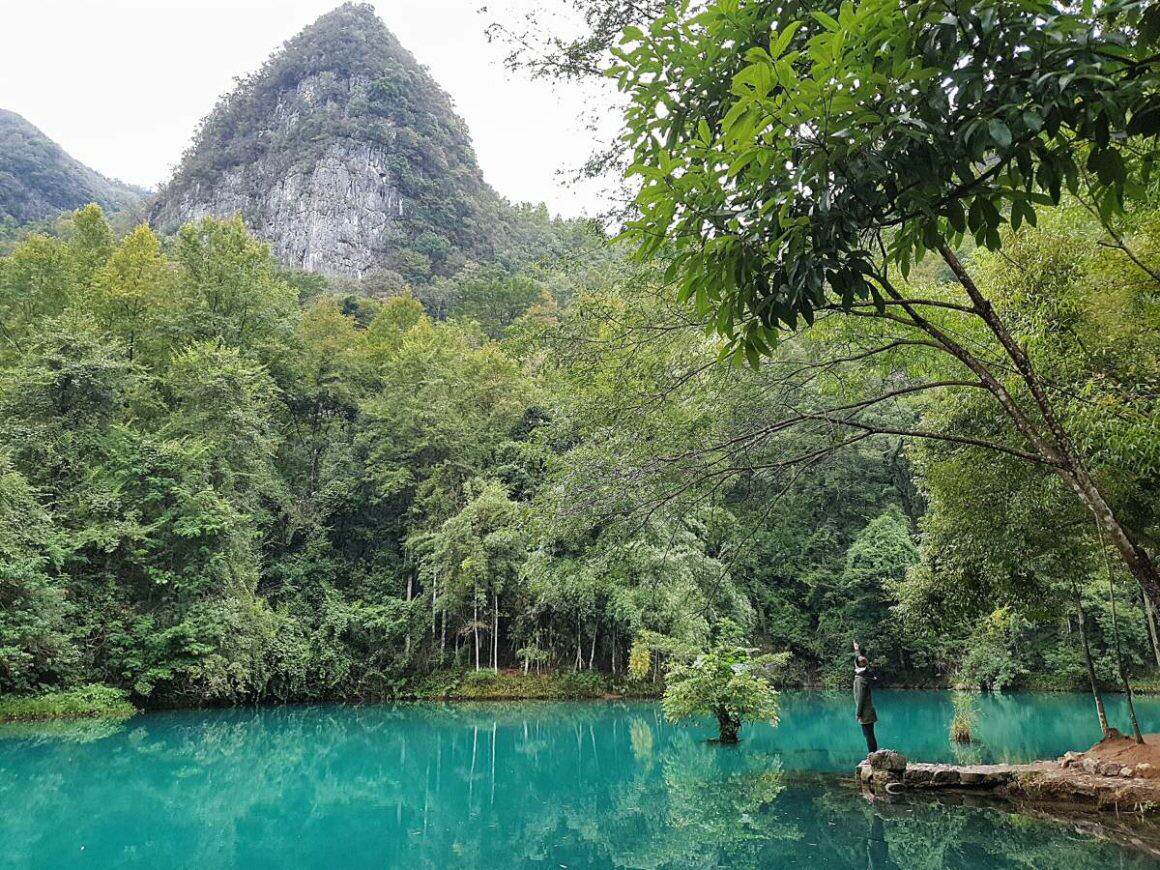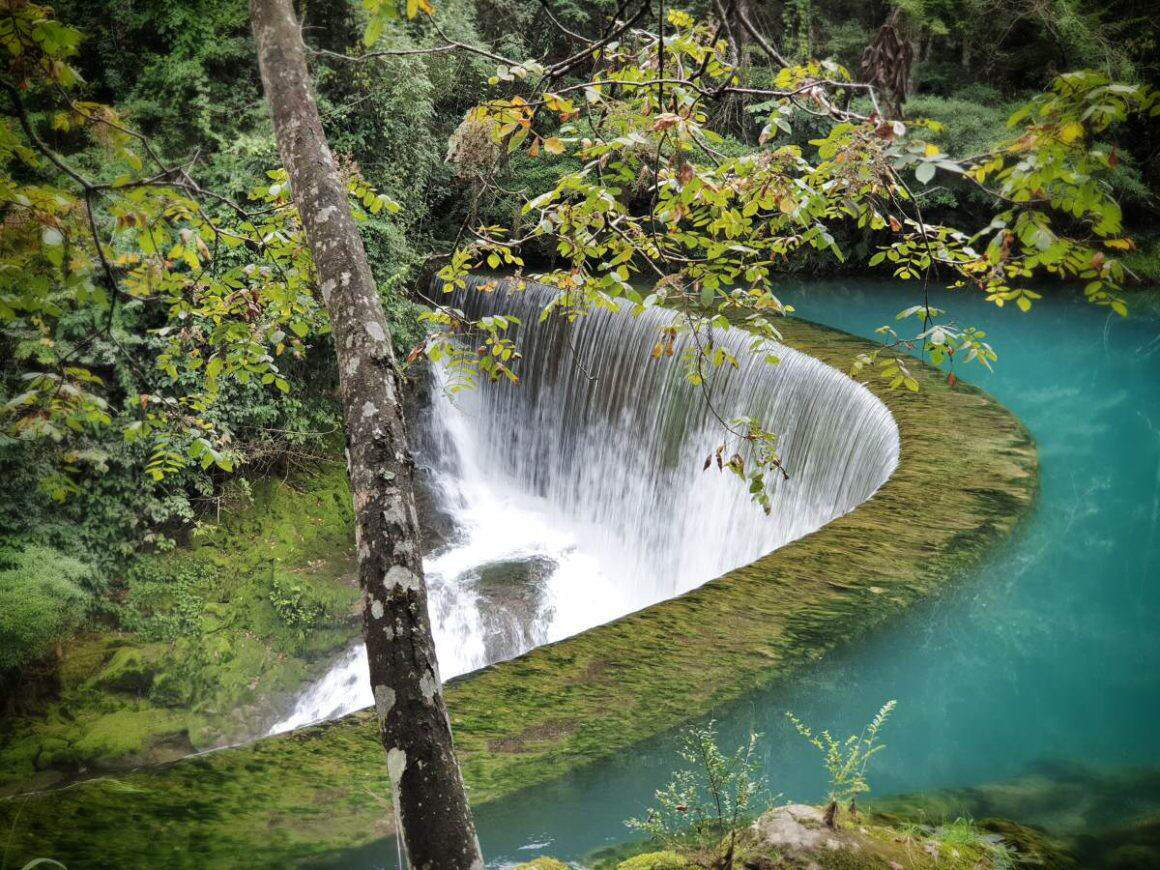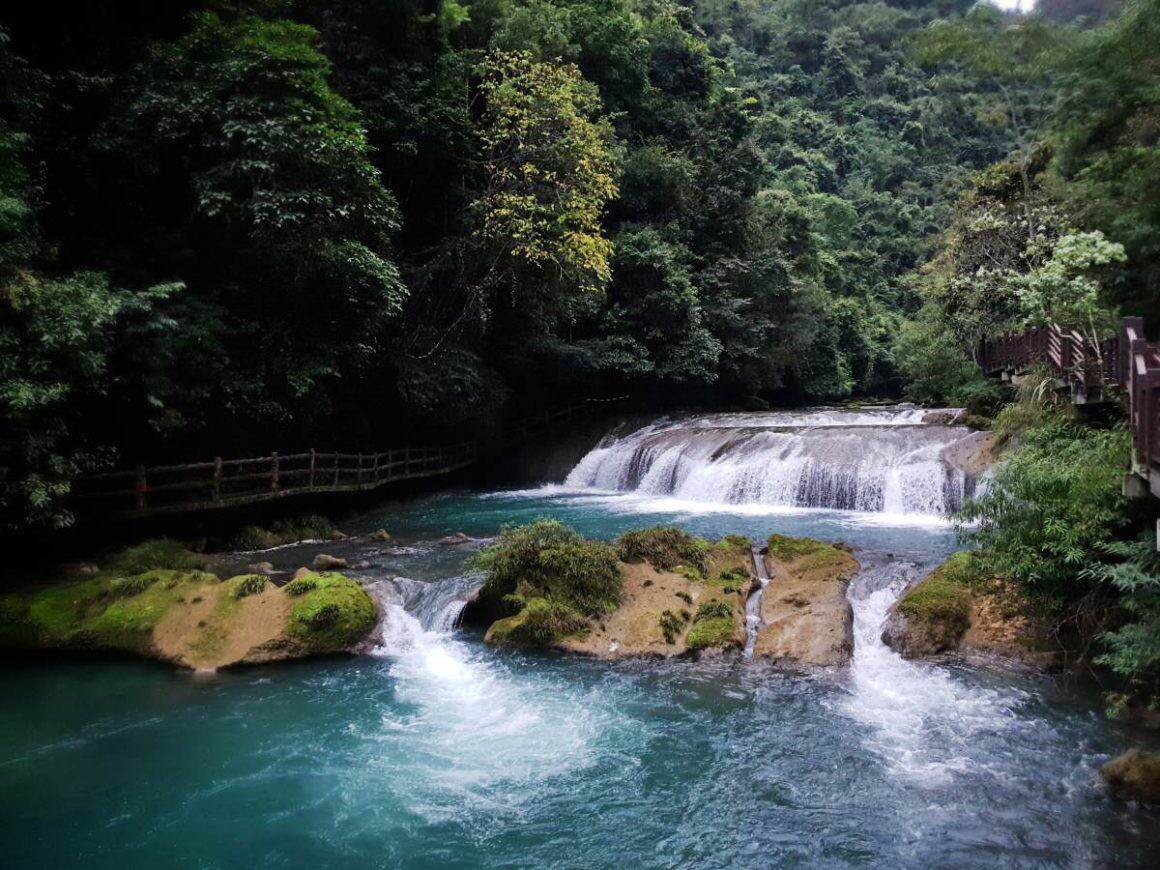 We walk for about 3 hours along the Xiangshui River, passing several waterfalls and pools with amazingly blue water, until we reach the "Seven-arched Xiaoqikong Bridge", landmark of Libo Zhangjiang Scenic Area.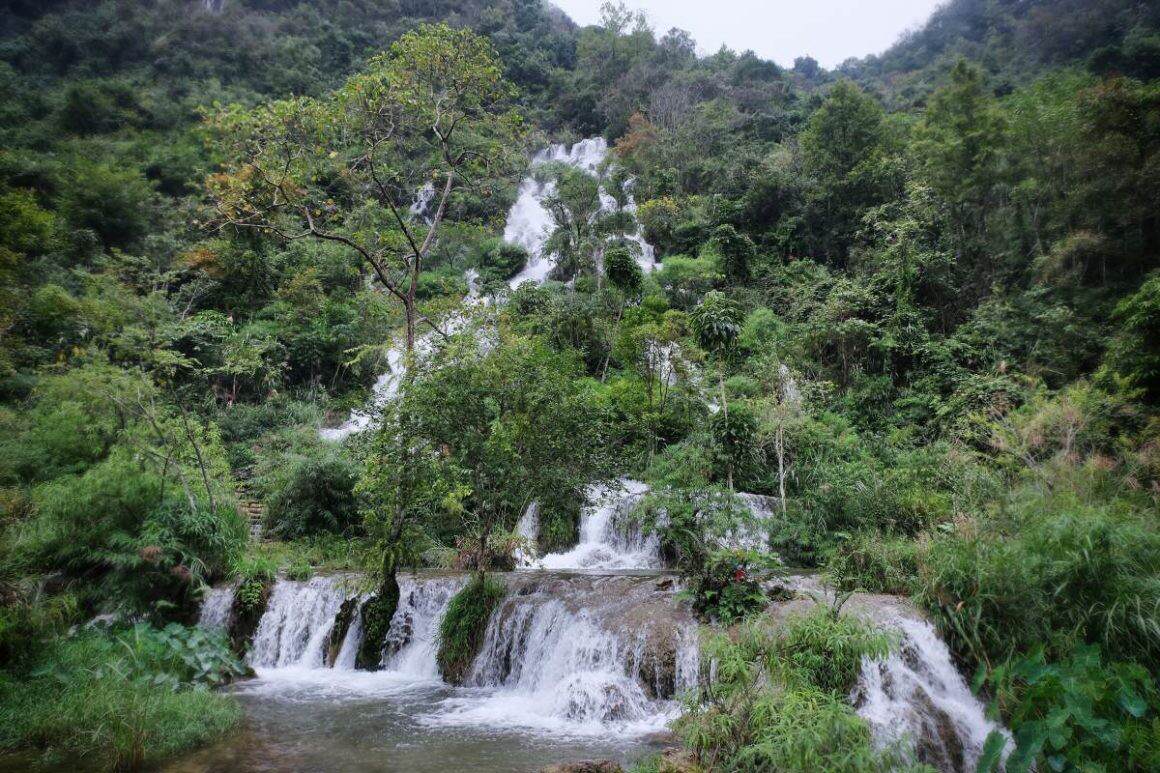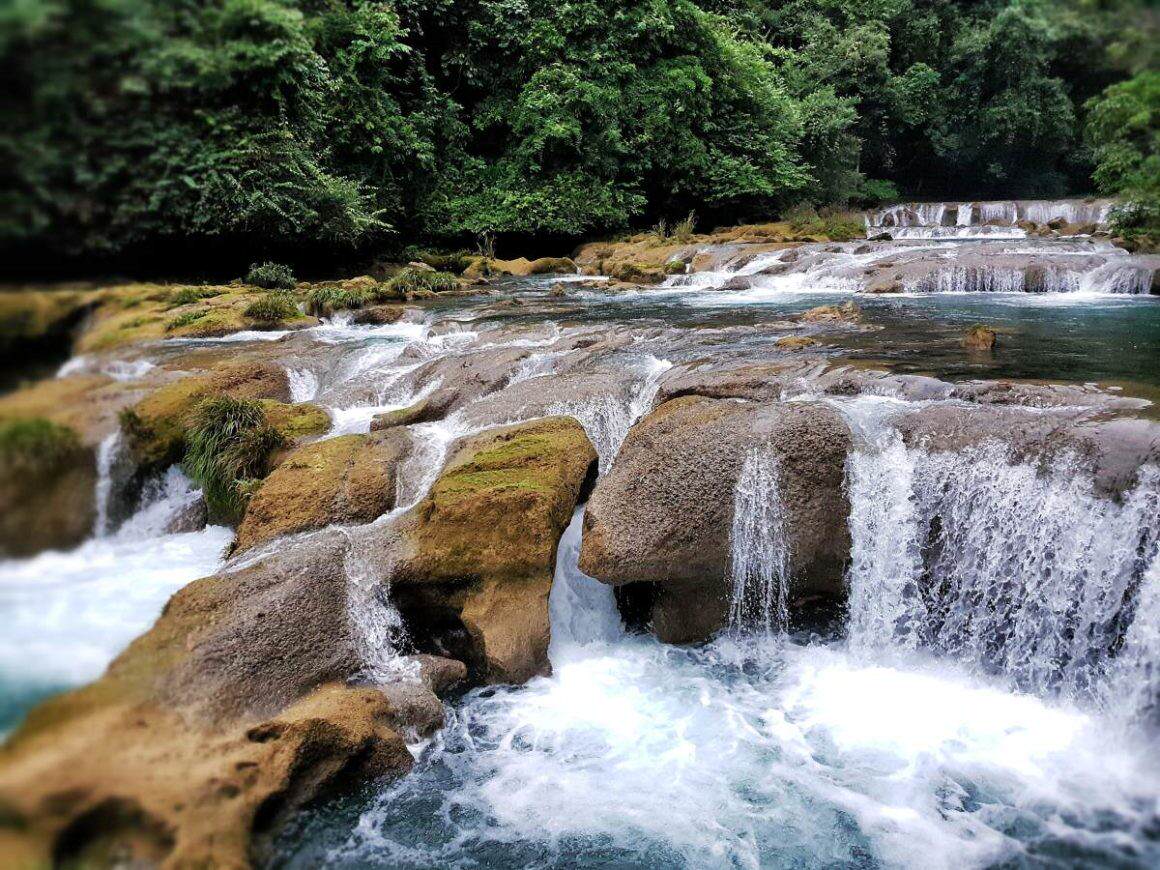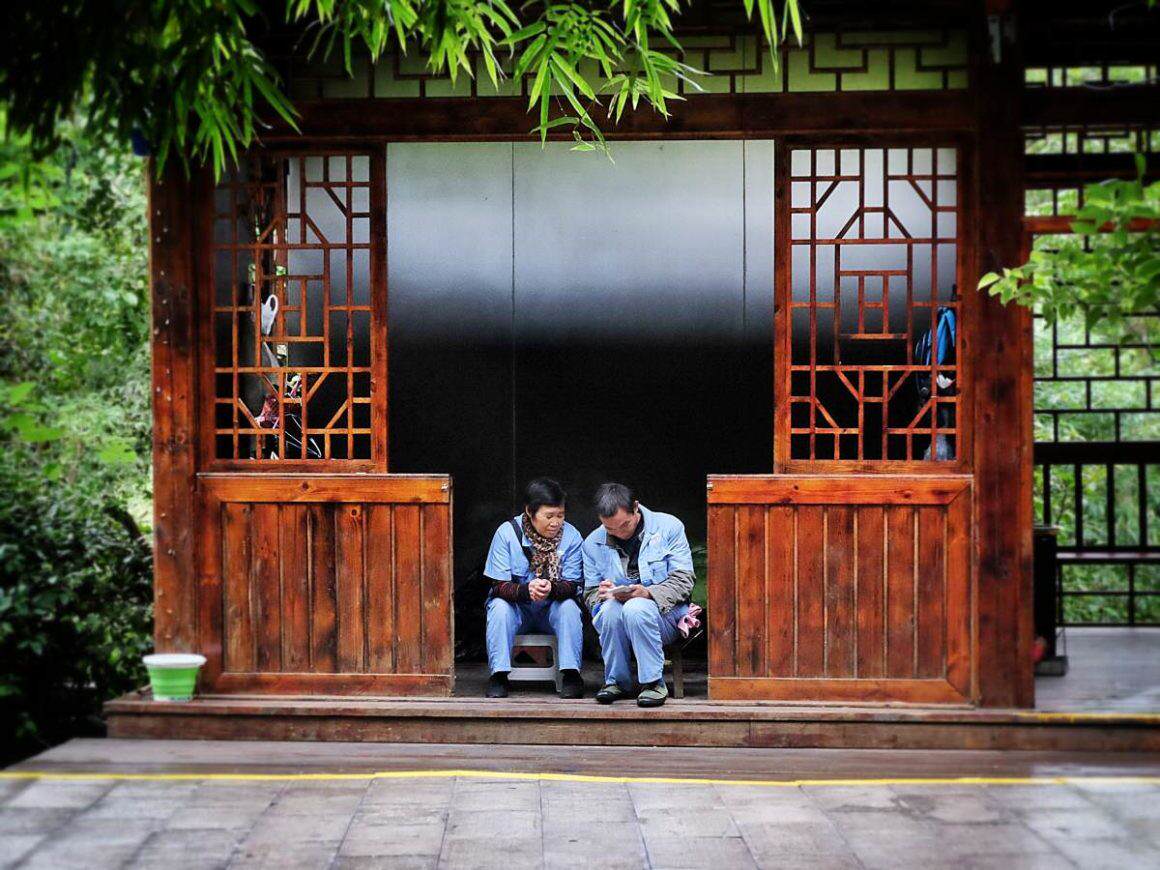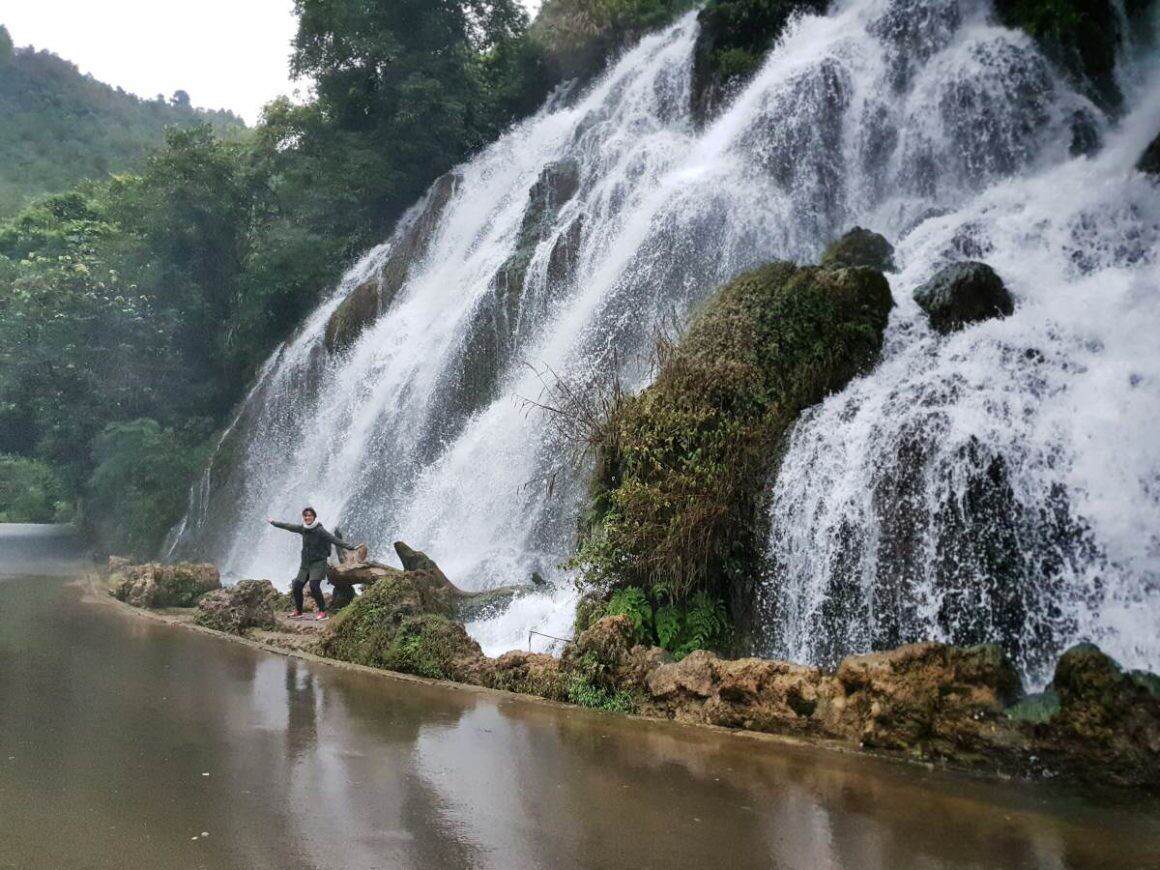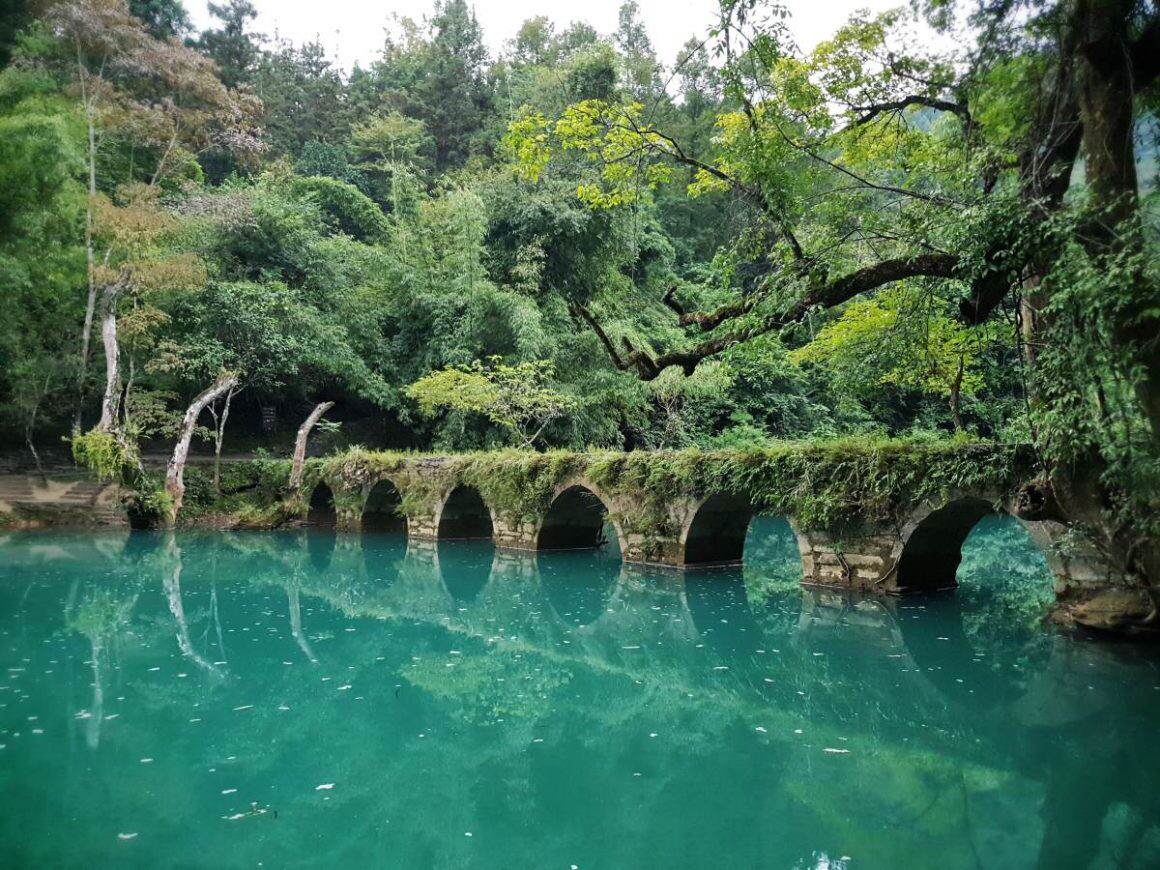 Also part of Zhangjiang Scenic Area is Daqikong Scenic Spot with its naturally formed Tiansheng Bridge. The 73 metres high, 15 metres thick and 22 metres wide limestone bridge is also honoured as "Oriental Triumphial Arch". There is a local saying about it: If you stand underneath and feel cool, you might not be a person with a good character – if you feel warm, your have a good soul. So hopefully everybody has dressed-up properly for this occasion.. ;-)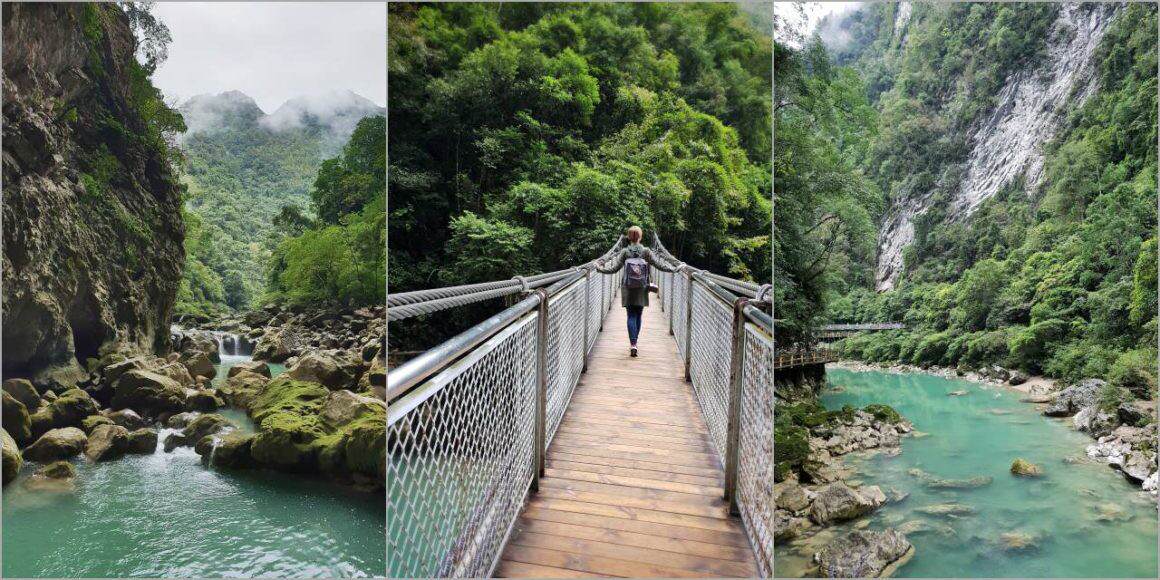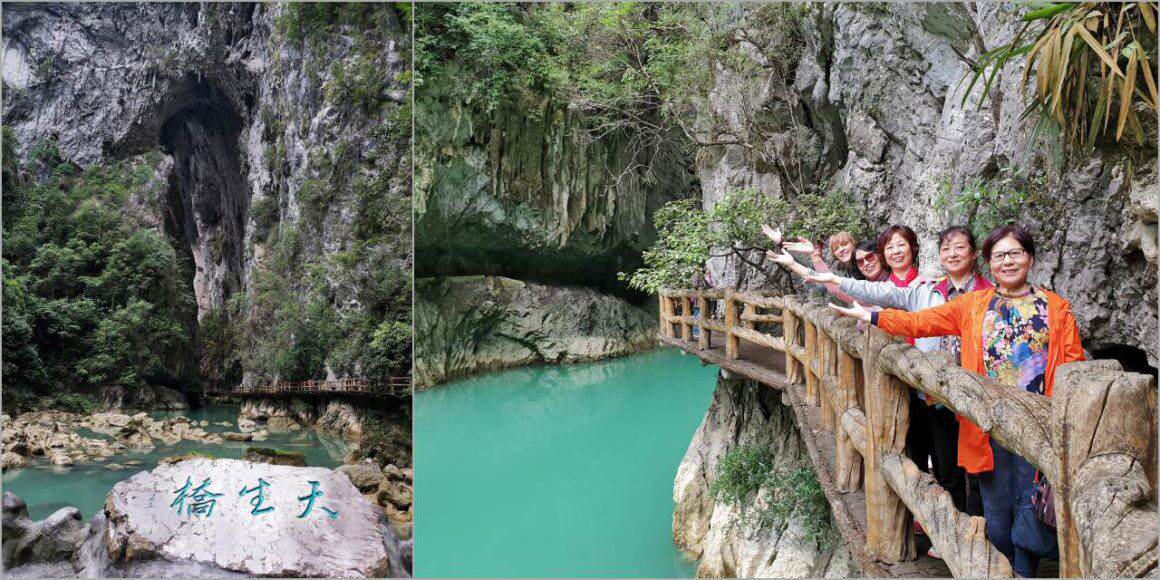 Wandering around and breathing fresh air of makes hungry. Not to be missed, especially when you keep on travelling is the streetfood you can get from the tiny food stalls. Make sure to try some snacks! The Vendors are really curious and friendly as well as surprised as I grab my Smartphone to pay with WeChat.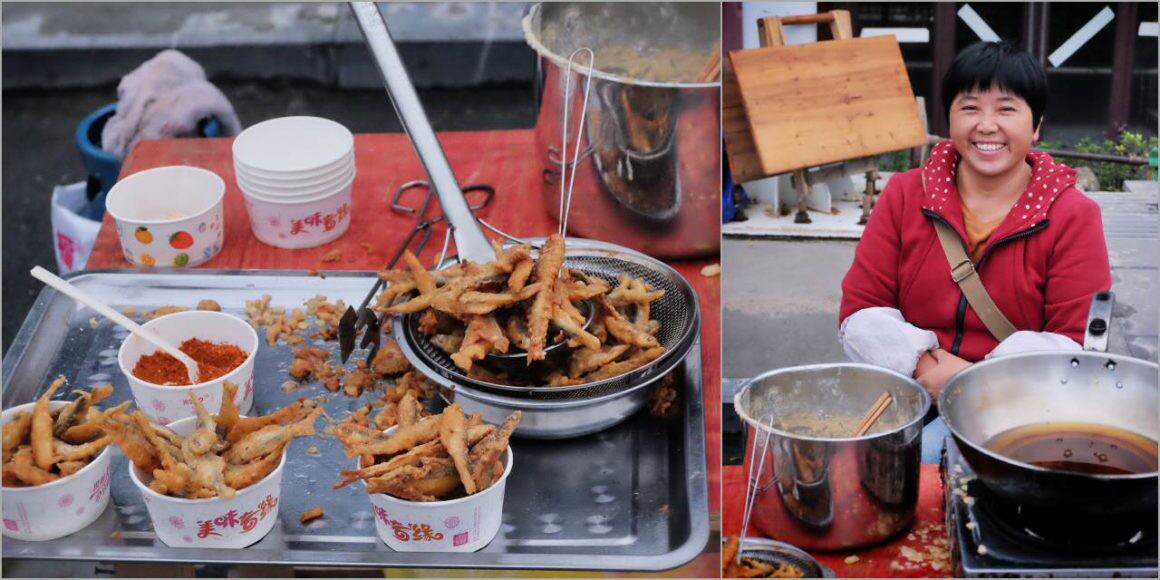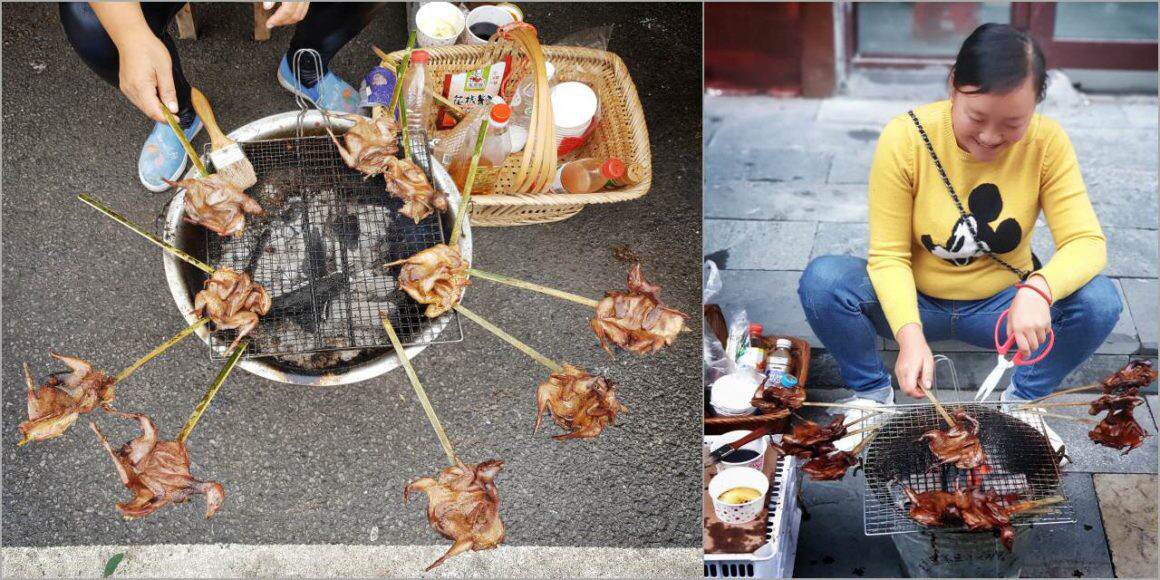 #2 Xijiang Miao Village
Thousand-year old traditions
The landscape is as diverse as its people: Almost 20 ethnic minorities live in Guizhou, which makes almost 40 percent of the province´s population. Miao people form one of the largest ethnic minority in Southwestern China and their villages in the mountain region around Kaili can actually be visited. One of the most famous Miao villages is Xijang, which is as fascinating for Chinese tourists as for ourselves and accordingly popular with domestic tourists – because language, clothes and traditions differ noticeably from the ones of the Han Chinese. Even Chinese tourists cannot understand the Miao people´s language, as Mandarin is not spoken at all within the minority villages.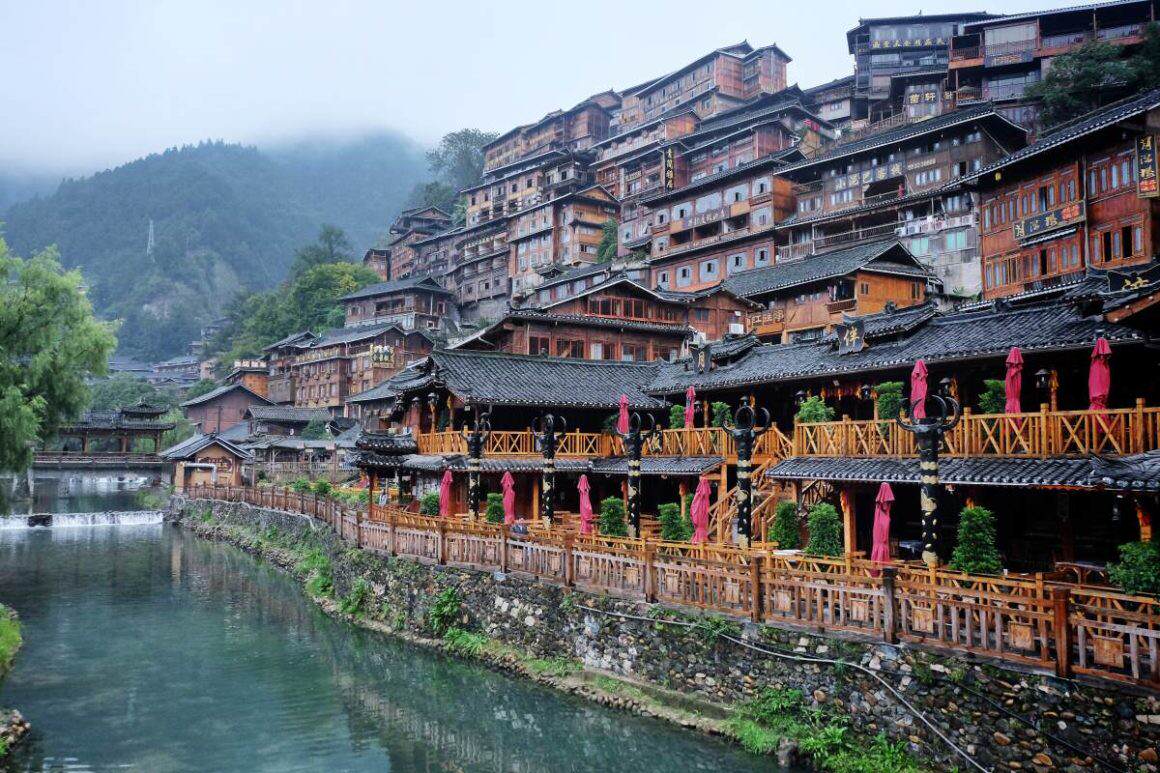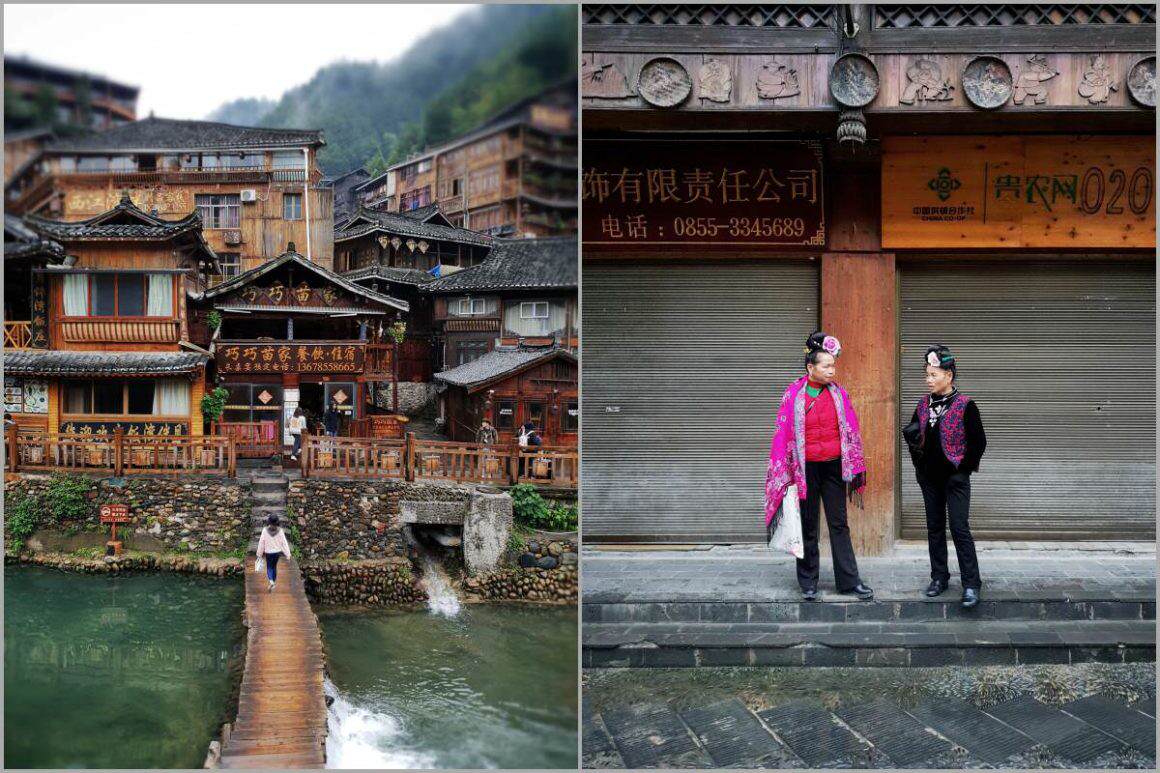 Embedded in the greenery of Léigong mountains in the East of Guizhuo province lies the town of Xijiang, with its iconic wooden-stilted houses, decorated with silver ornaments. The ethnic group of Miao minority have been living here for more than 2.000 years. Nowadays around 6.000 Miao people still live in about 1.300 households, which makes Xijiang the biggest Miao village and unique, not only in China, but worldwide.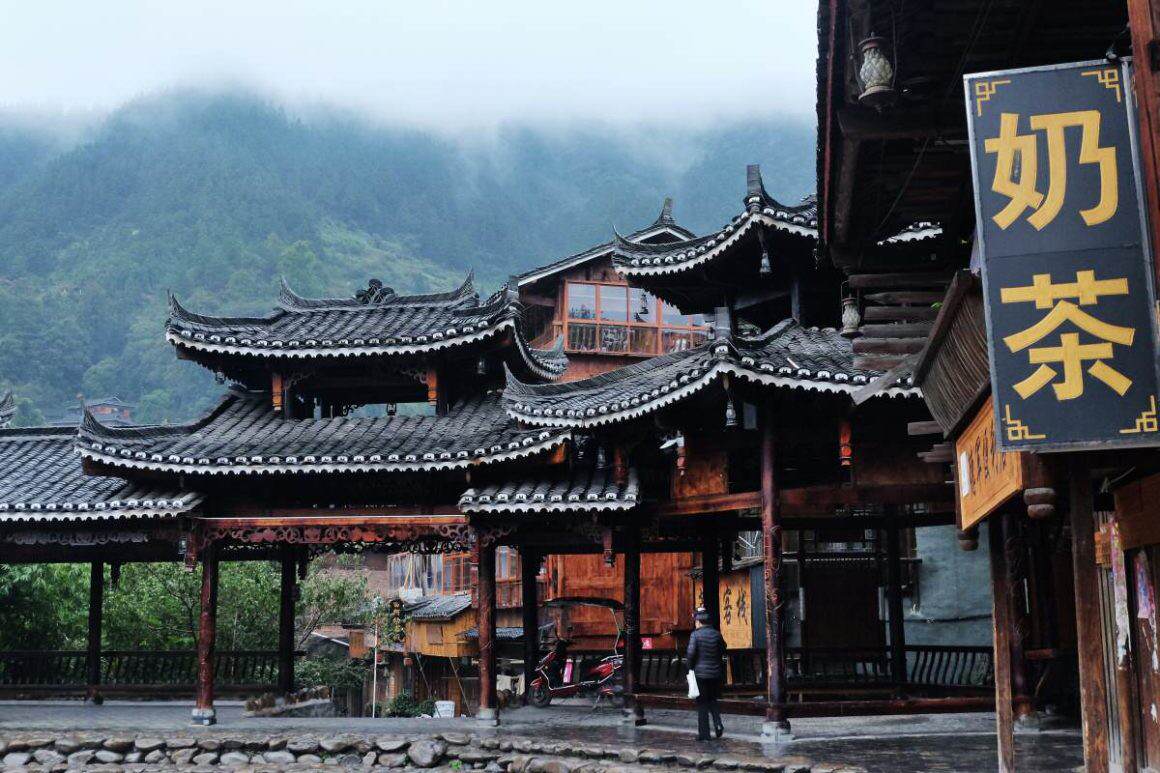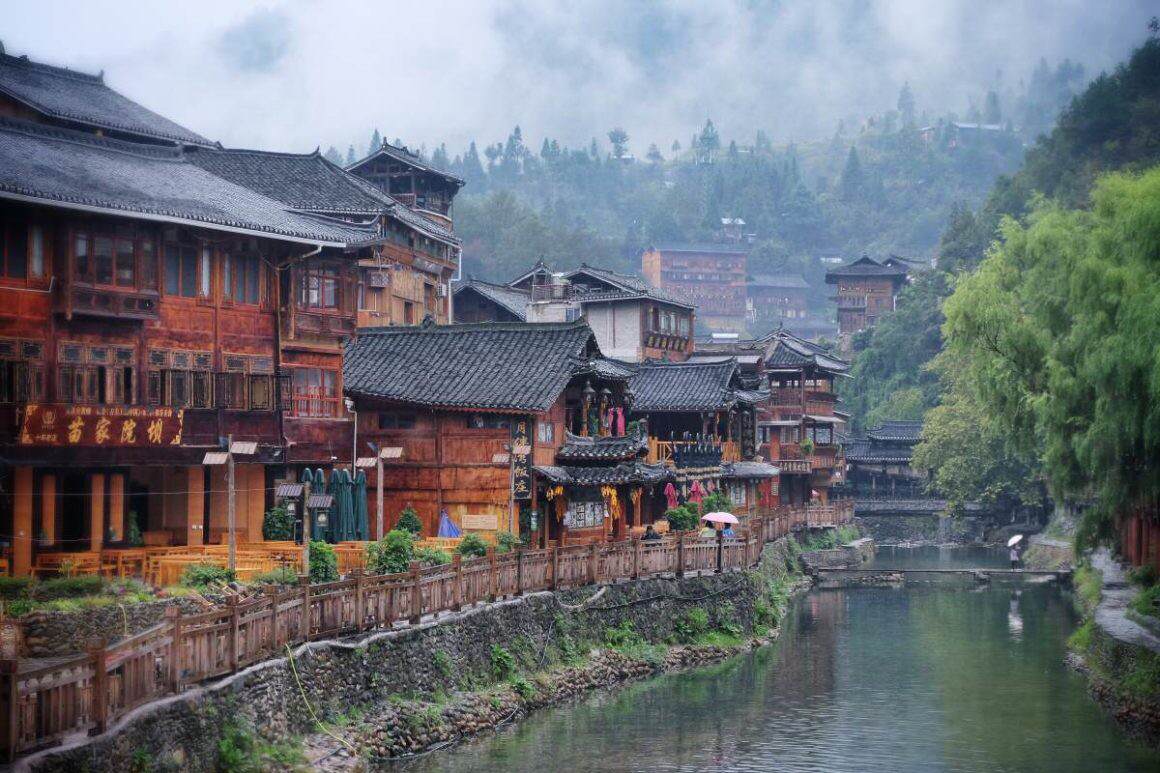 Unique customs
In contrast to the typical Chinese round turning table, in Xijiang it´s common to eat at a so called "long table". Also the dishes served vary from other parts of  the Pfovince. While wandering along the streets of you find lots of stypical nack stalls, craft shops and of course also souvenirs.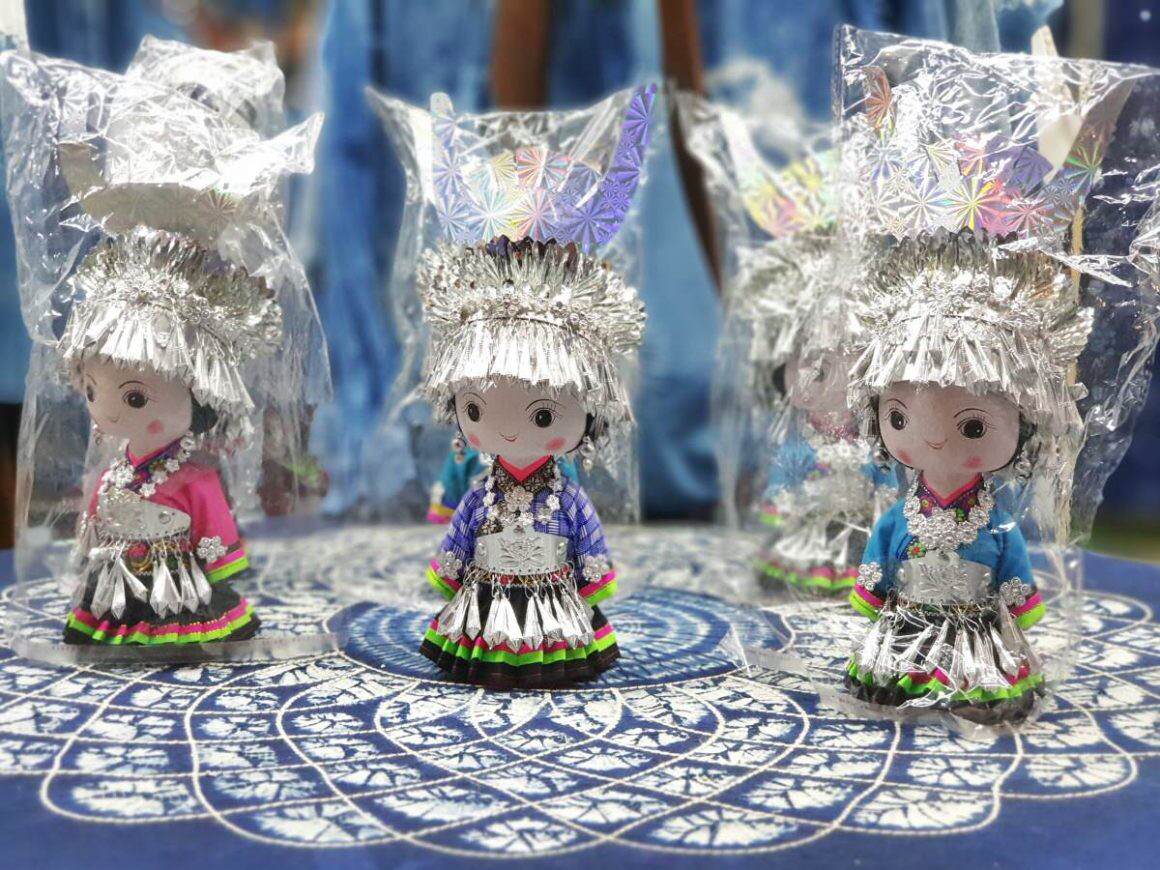 What you definitely shouldn´t miss: Try the rice wine brewed from sticky rice, which is literally ´infused´ to Chinese and foreign visitors alike in the most traditional way.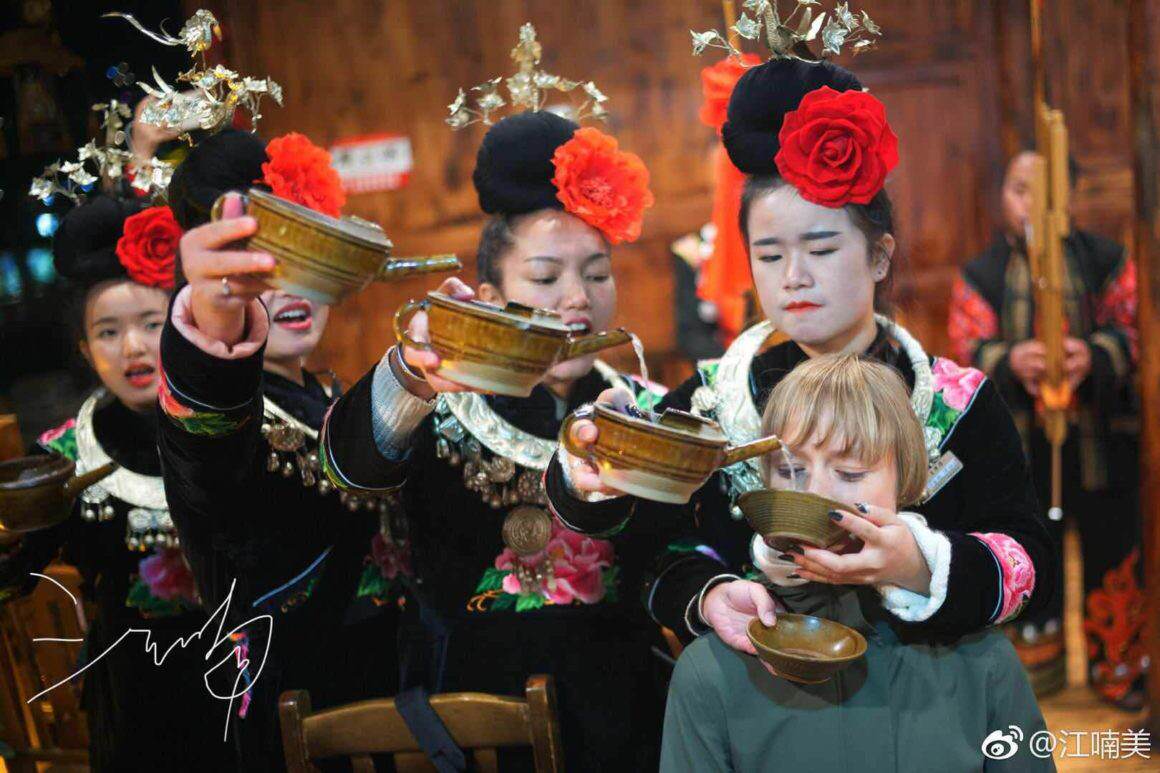 Fun fact: Even if culture and traditions of the Miao people are well preserved in Xijiang – as clothes, ornaments, customs etc. were handed down from generation to generation, it´s not only traditionally dressed Miao people in colourful robes, wandering through the streets. Everyone can rent Miao costumes to take pictures in, so lots of Chinese tourists actuallly slip into the role of the minority, just to feel like a traditionally dressed Miao for a couple of moments.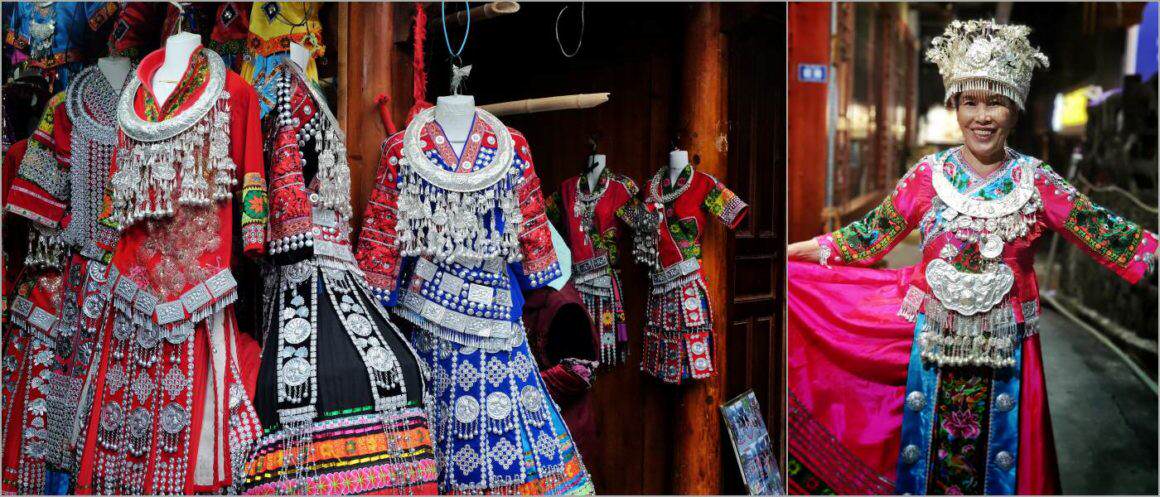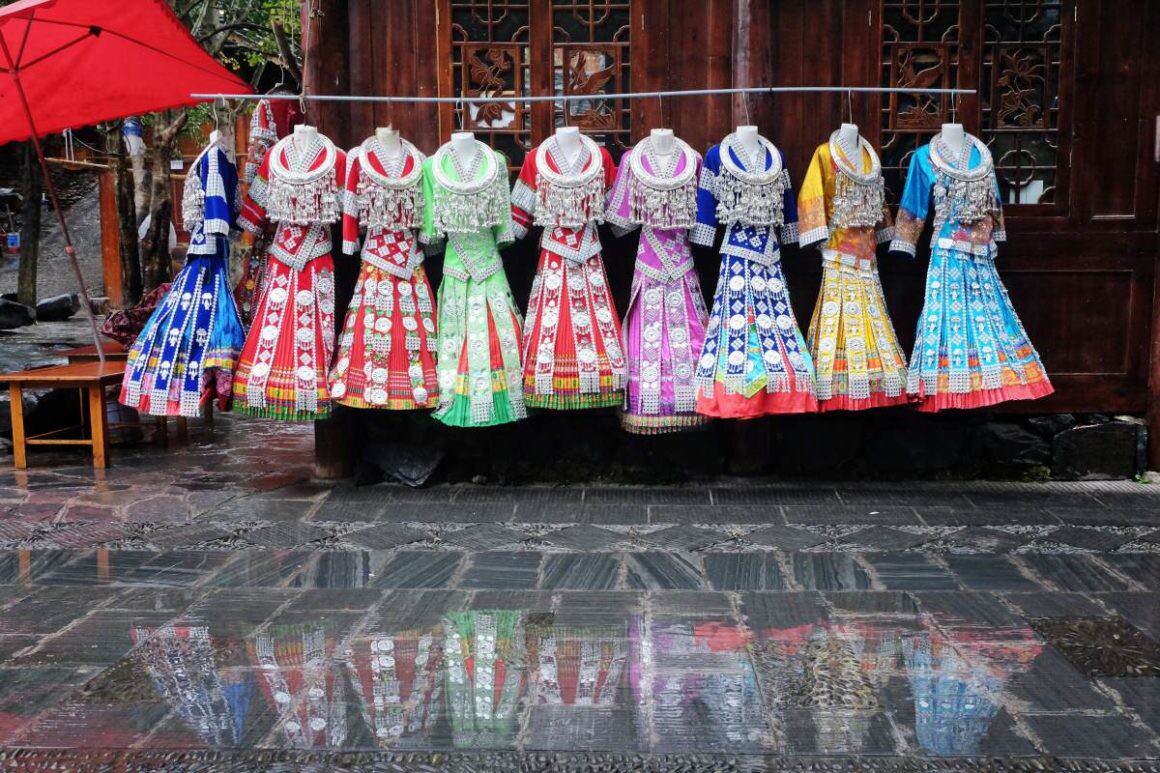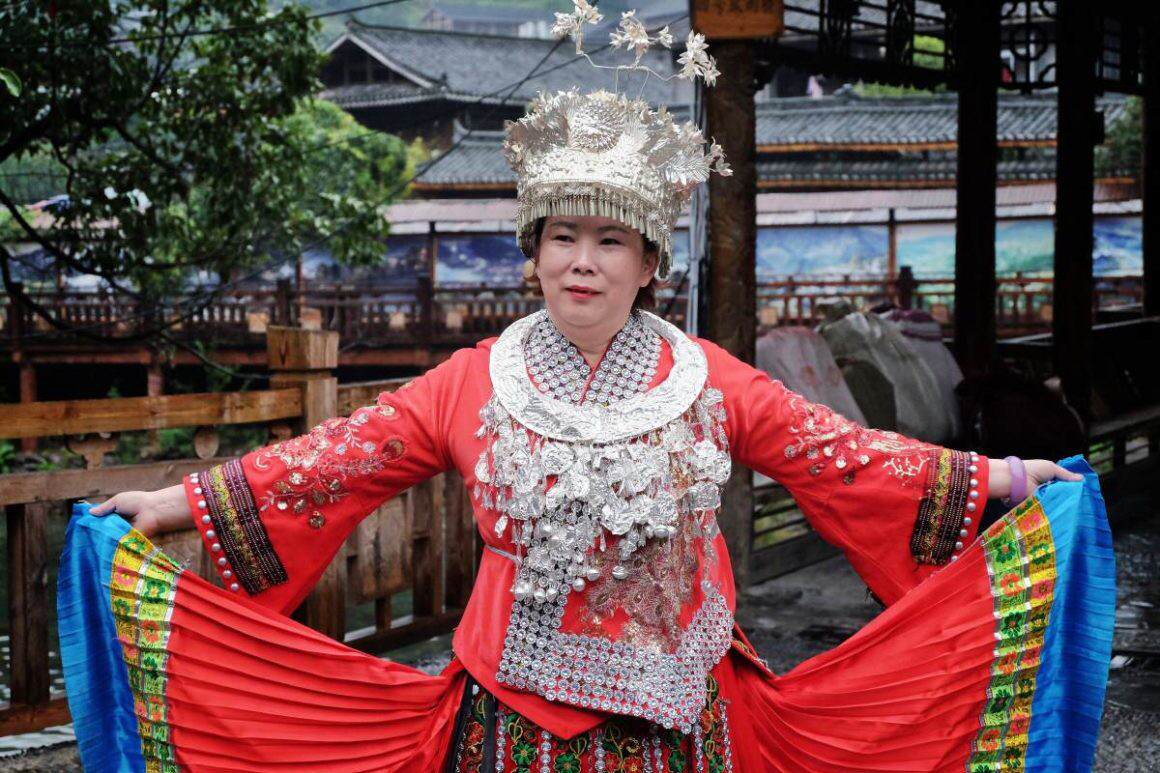 Find the best view
There is a viewing platform overlooking Xijiang, which you can reach by following the main road leading through the ancient town, walking uphill or taking the bus. I went there just briefly, because I found out rather quickly that anyways I will have the best the view above the houses with its wooden facades and rooftops straight out of my hotel room actually: Our accommodation, the Hua Yin Hotel (画印酒店), is also located on a slope on the right-hand side, just before passing through the village's entrance gate. Of course you have to overcome some altitude by walking uphill, but the view is worth it and staff will help you with your luggage. I also loved the fact that the hotel is not located in the buzzling center, so it's a bit more quiet and you can definitely enjoy the view, simply by looking out of your window! Just for that opportunity I could have stayed even longer…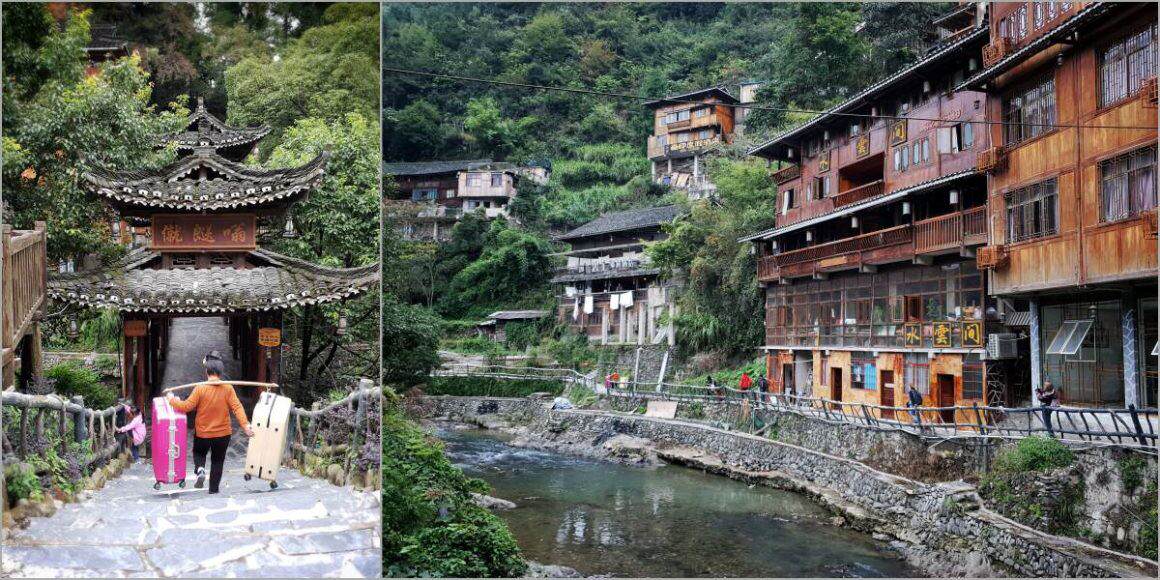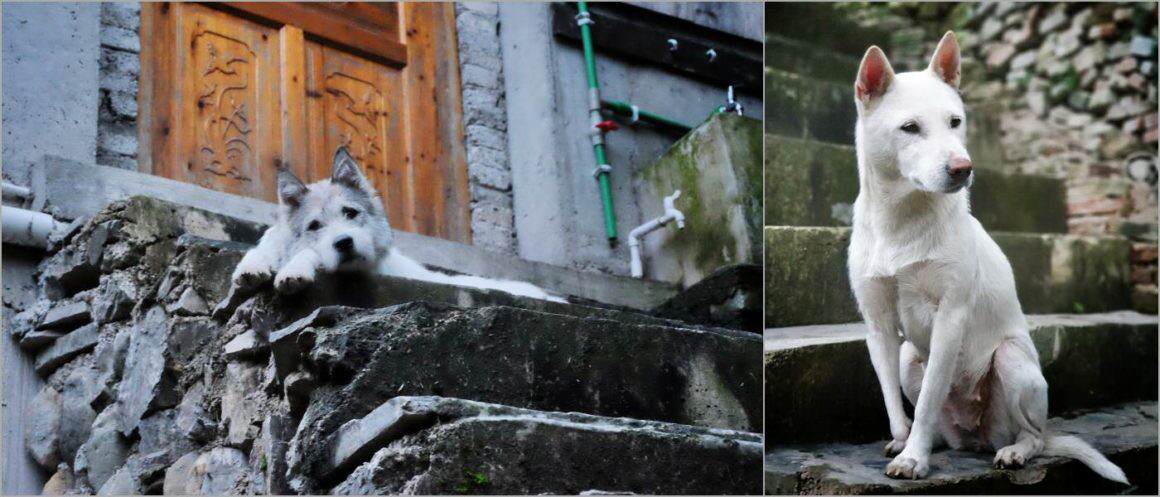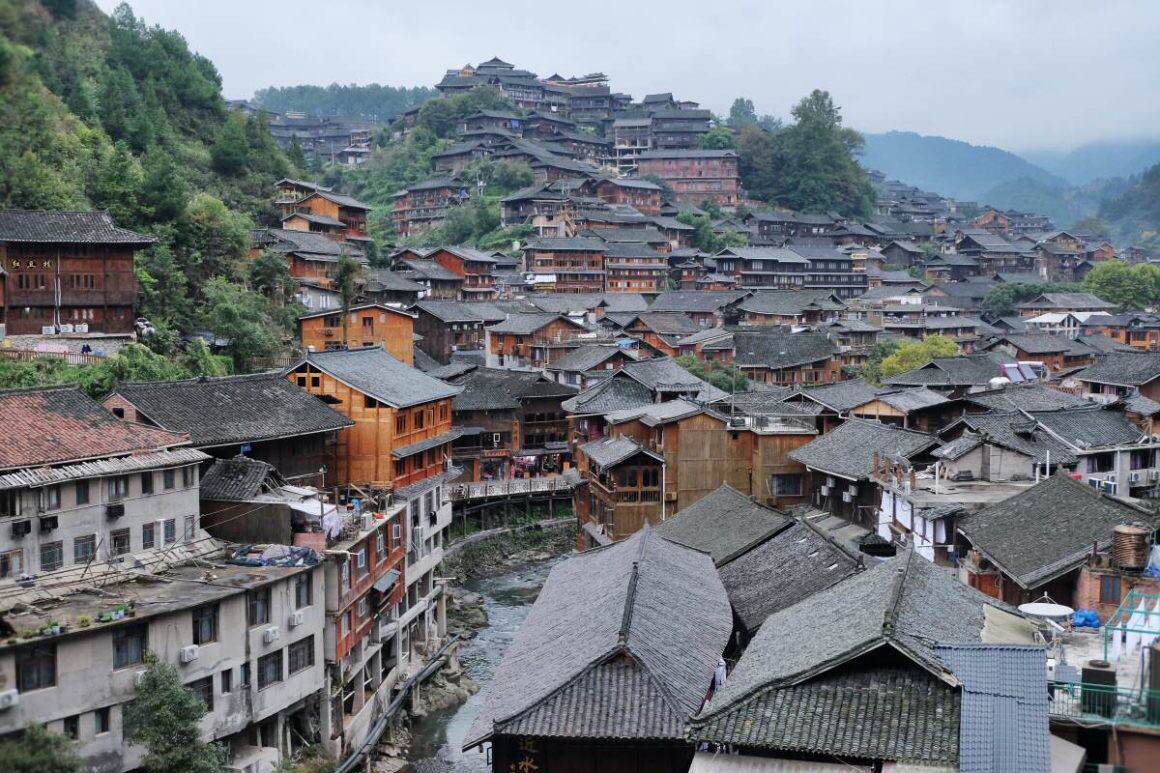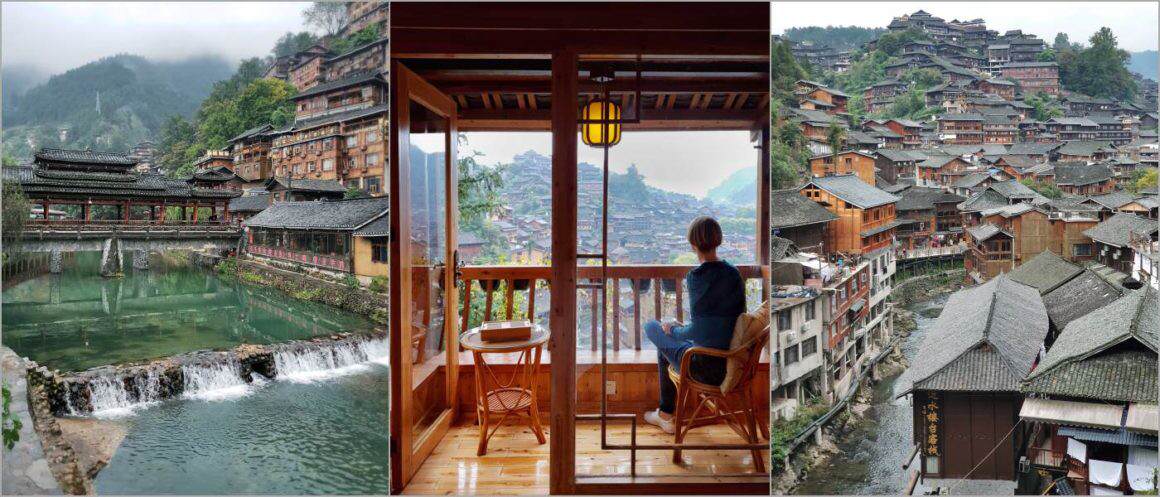 #3 Huangguoshu National Park
Asia´s biggest waterfall
Huangguoshu Nationalpark is home to several impressive waterfalls, including Asia´s biggest one: Huangguoshu Waterfall, which impresses with its 78 m height and 81 m width. You can even walk behind the waterfall, where you will find a 134 metre long, naturally formed cave which due to the setting is named Water Curtain Cave. If you are interested in Chinese history and literature, there is another reason why you can´t afford to miss Huangguoshu Waterfall: The Water Curtain Cave is home to the protagonist "Monkey King" of the Chinese novel "Journey to the West" – one of the four great classical novels of Chinese literature.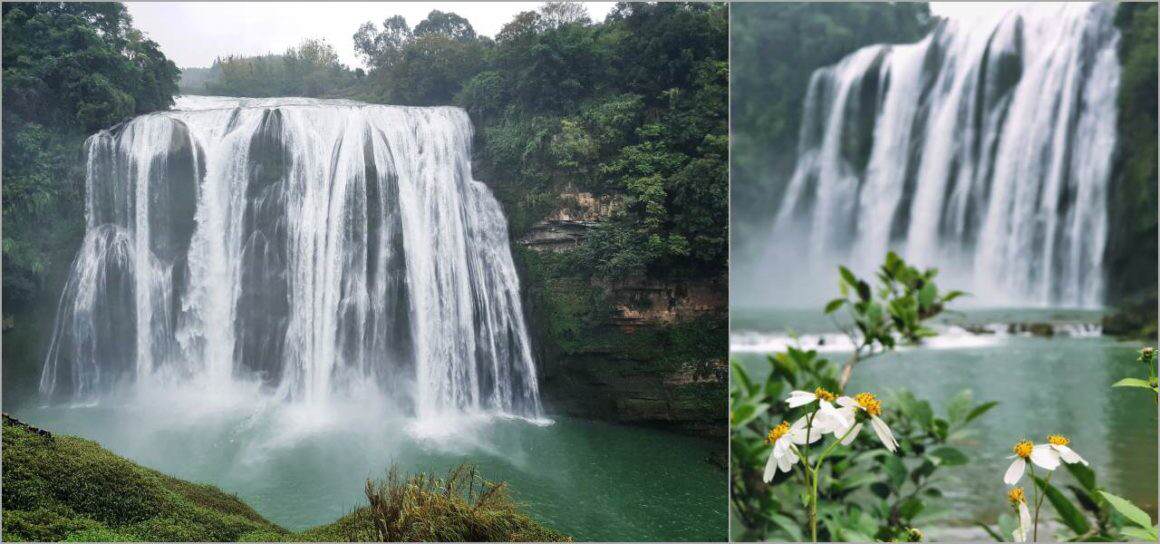 The Chinese translation for "Huangguoshu" actually means: "The tree that bears golden fruit". There is as yellow, tangerine-looking fruit, quite popular with the local Buyi minority. Because the fruit can be found la ot around in this area, the waterfall got named after it. Before you actually reach the waterfall, there is a 15 minutes walk through a garden of artificially groomed trees, which is quite similar to Japanese Bonsai trees.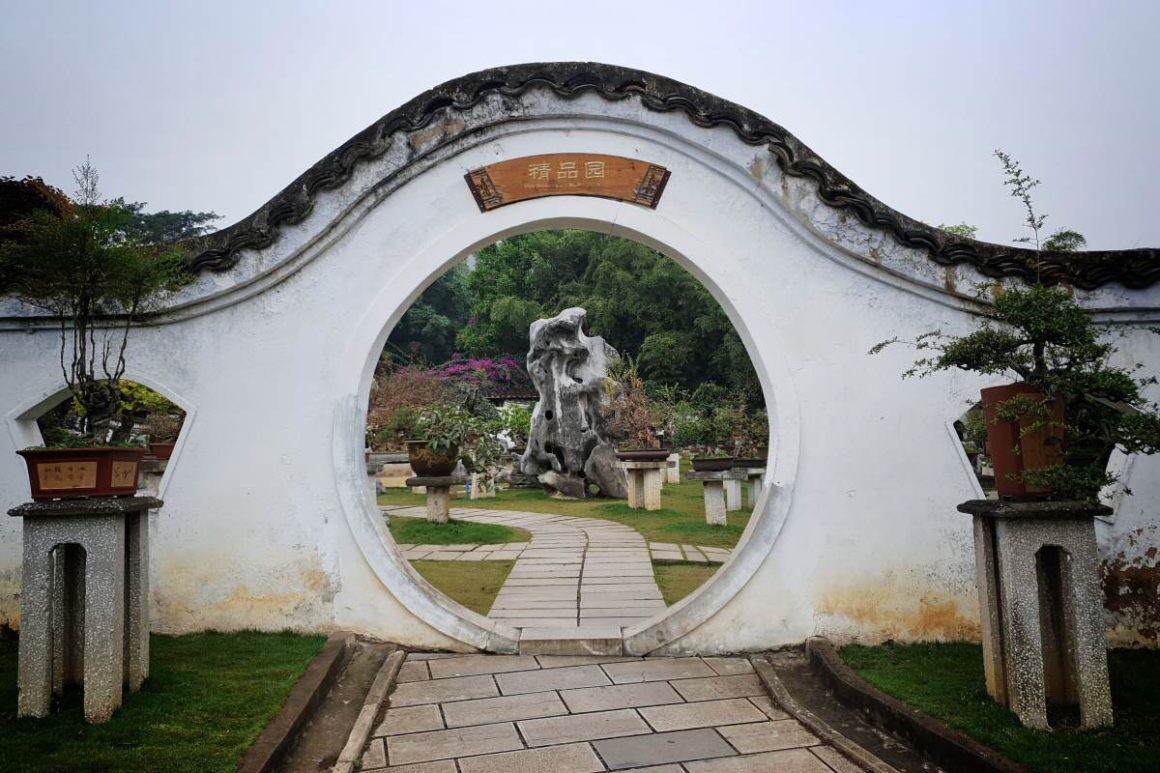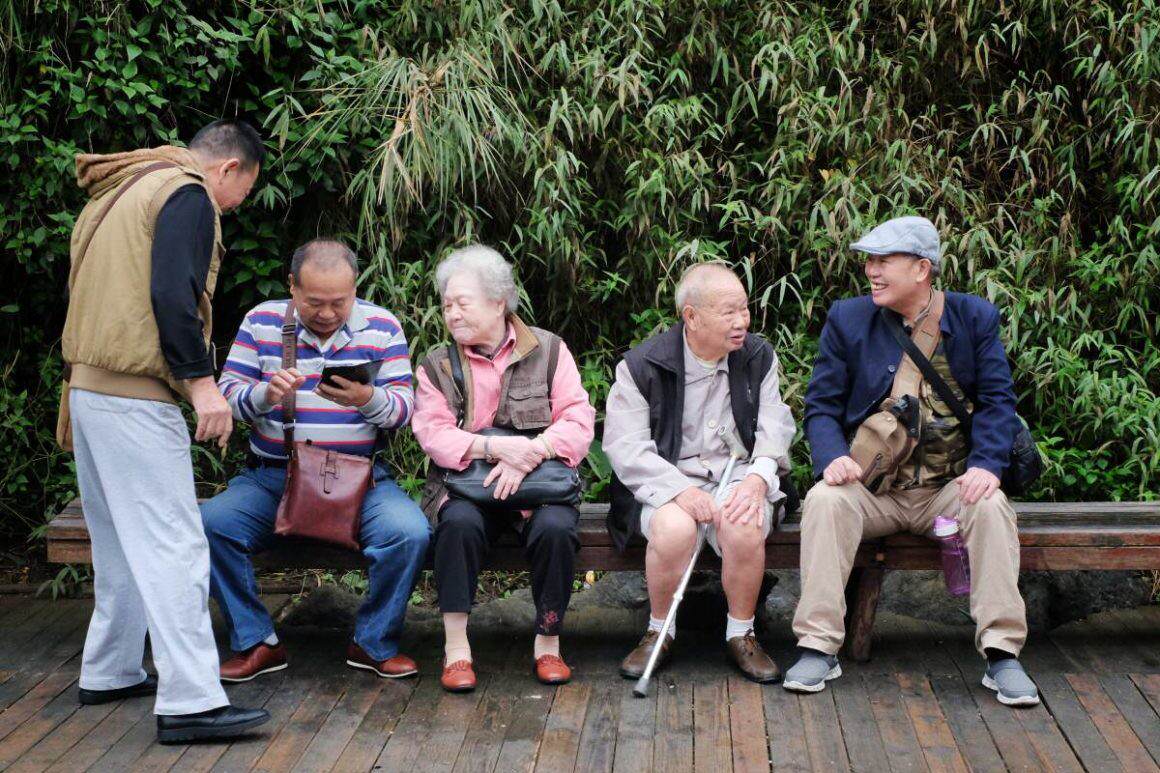 Doupotang waterfall
Huangguoshu scenic area also hosts another waterfall worth visiting: Doupotang waterfall, which with its 105 metres is the widest waterfall in the Huangguoshu area.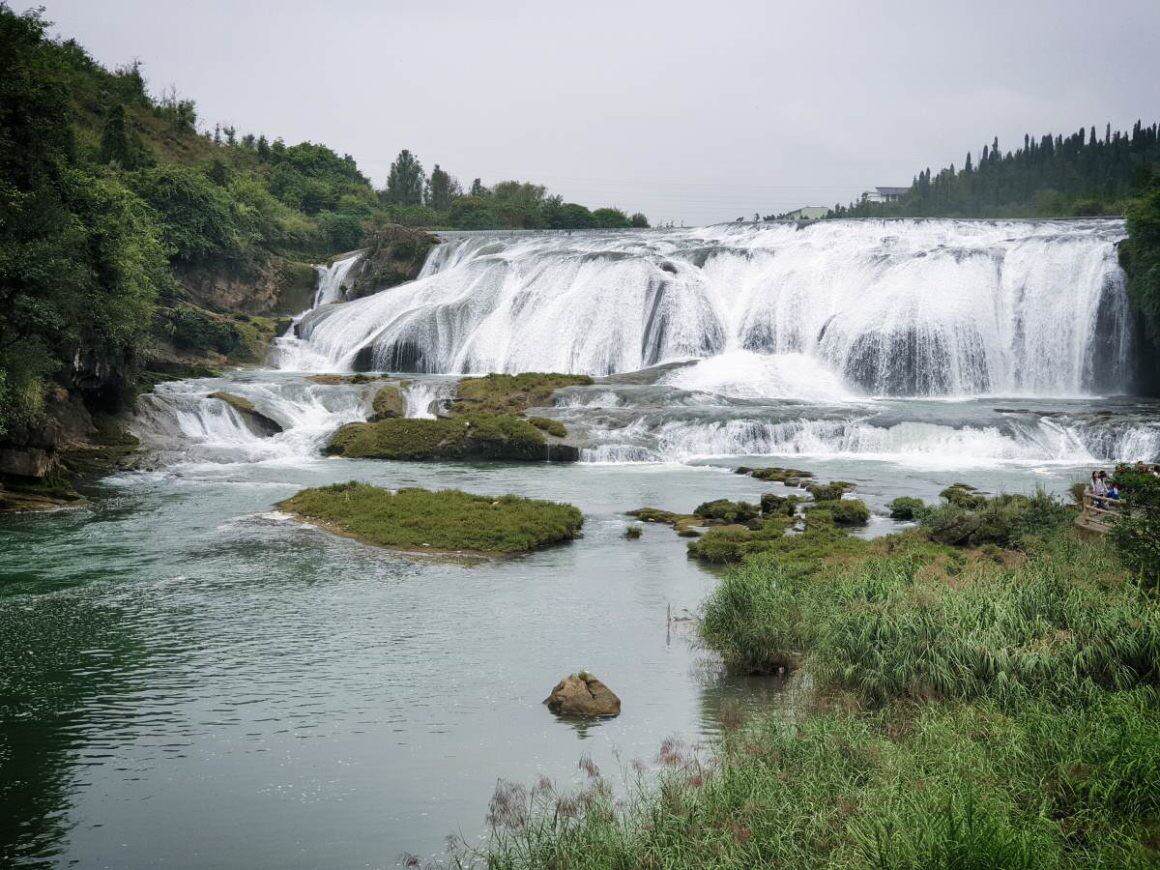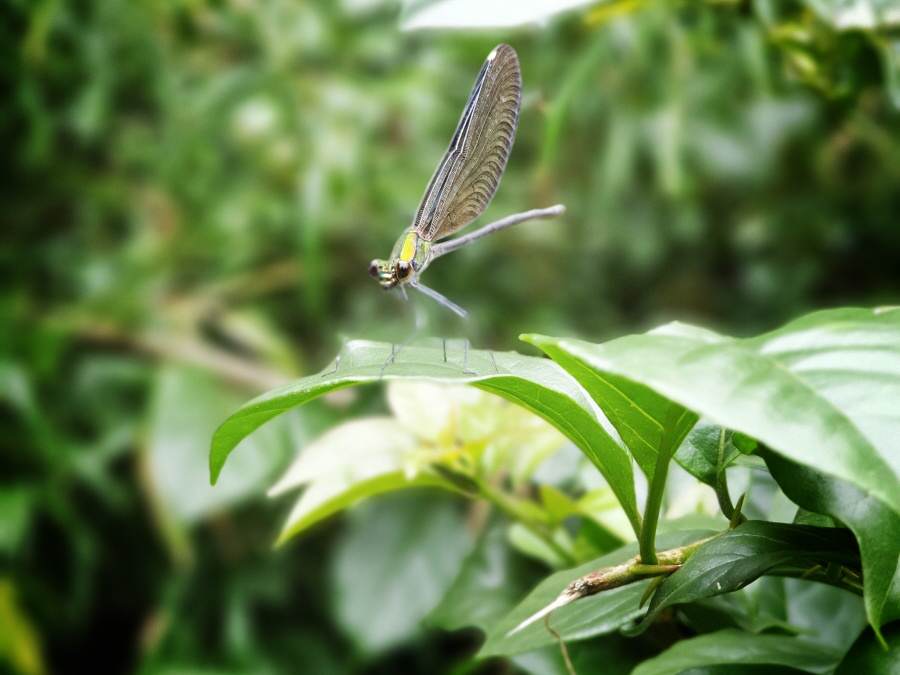 Tianxing Qiao Scenic Zone
Also located in Huangguoshu Nationalpark is the Tianxing Qiao Scenic Zone, which is popular for its "potted landscape", formed by wind and water erosion. There are several stone paths winding across the river through the stoneforest, zig-zagging through rocky hills, before leading to Tianxing lake. In total there are exactly 365 stones, therefore also called "birthday stones". So if you step on the stone marking your own birthday, remember to take a picture and make a wish!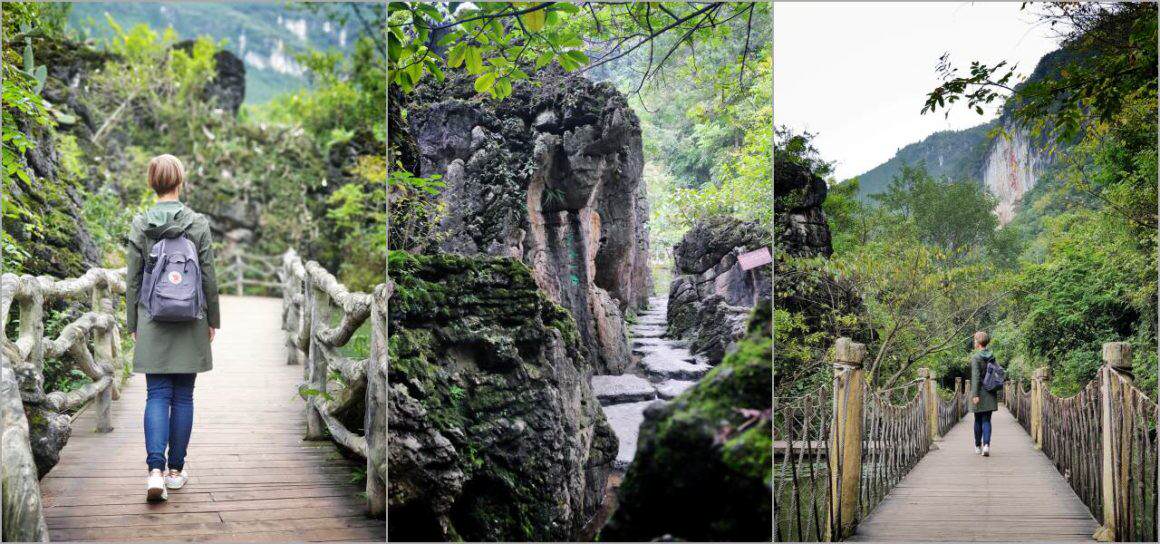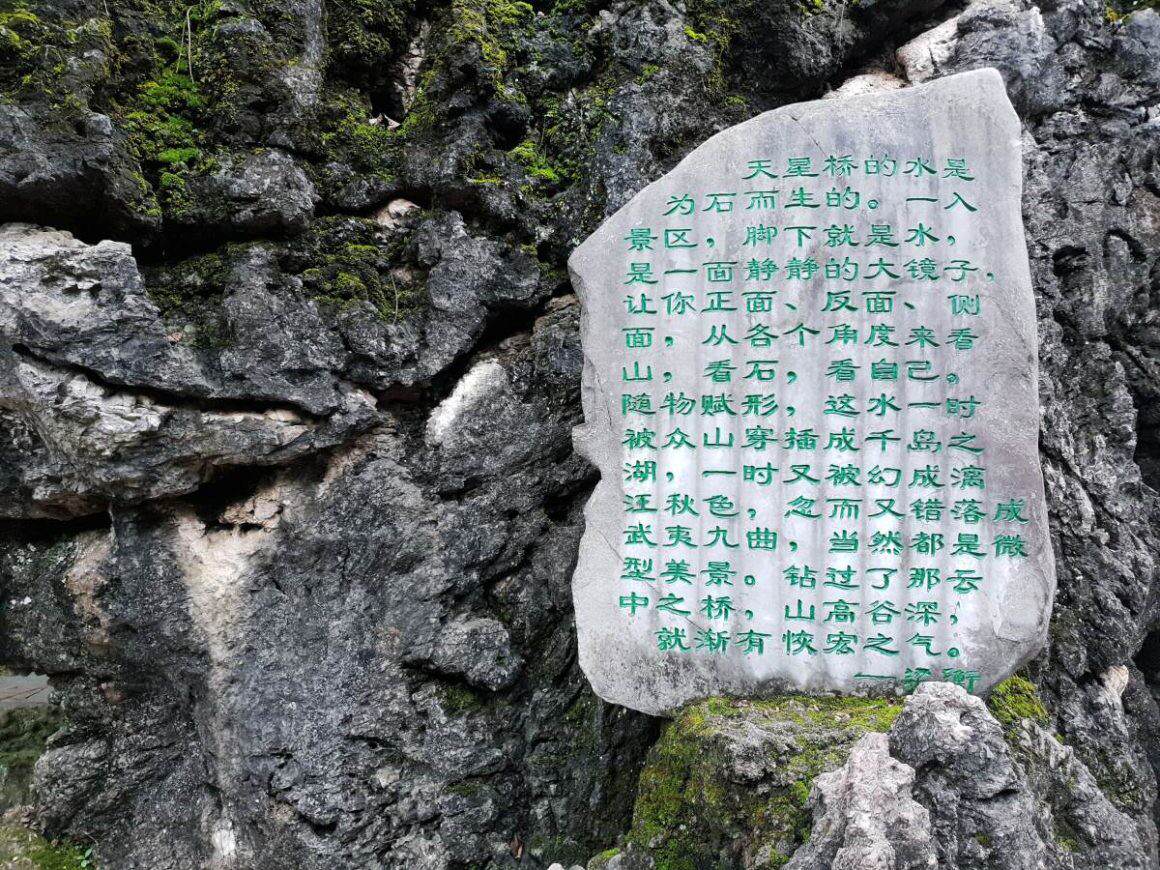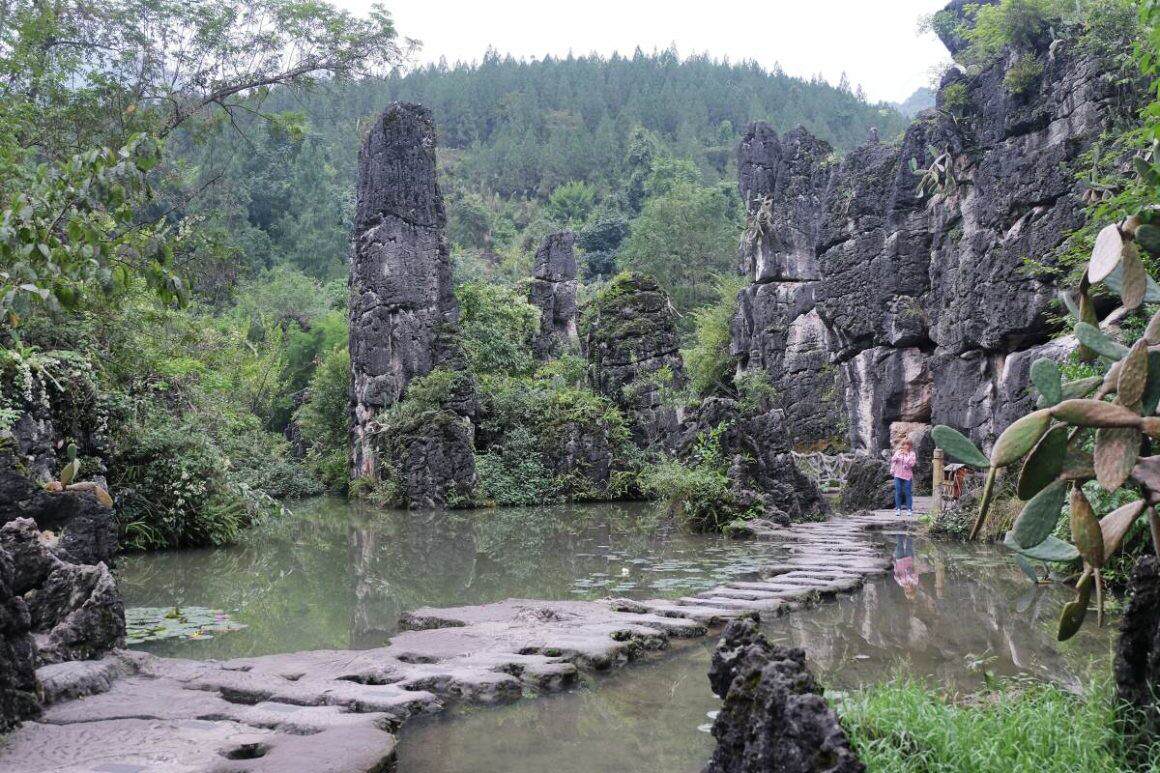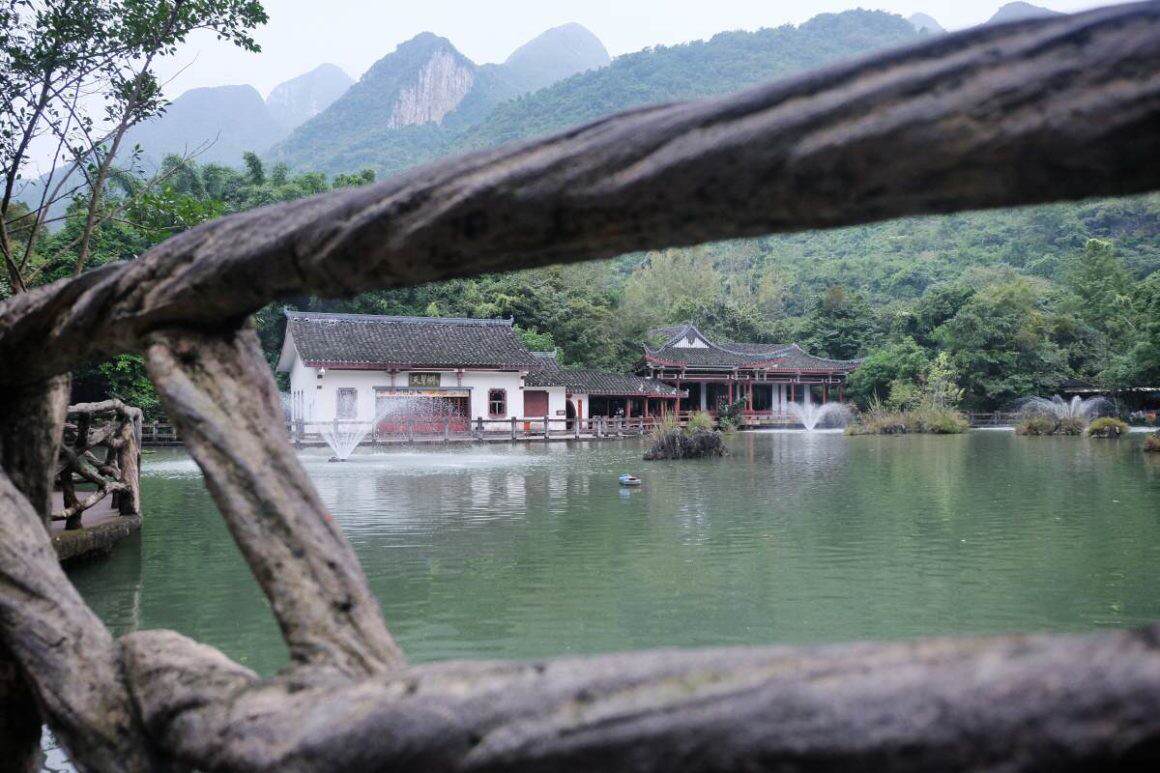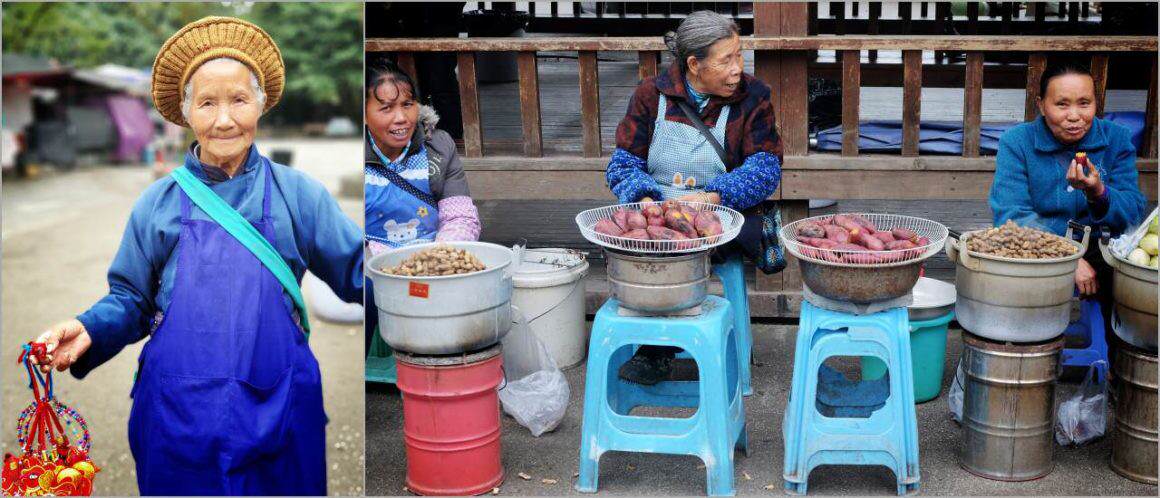 #4 National Dish: Sour fish soup
Apart from Guizhou´s natural highlights, there is one local specialty, which you can´t afford to miss when visiting this province: The hot and sour fish soup is the region´s typical dish and will automatically be put into the center of the table in almost every restaurant. Its spicy and sour flavour helps warming up from inside and became a welcome and tasty companion during our travels around Guizhou.
Basically all dished served on Guizhou´s (turning) tables, are sweet-sour and spicy. Even for most plates I could only guess what really was on, my trip to Guizhou was definitely a culinary adventure and unique opportunity to get a little step closer to the variety China´s cuisine has to offer.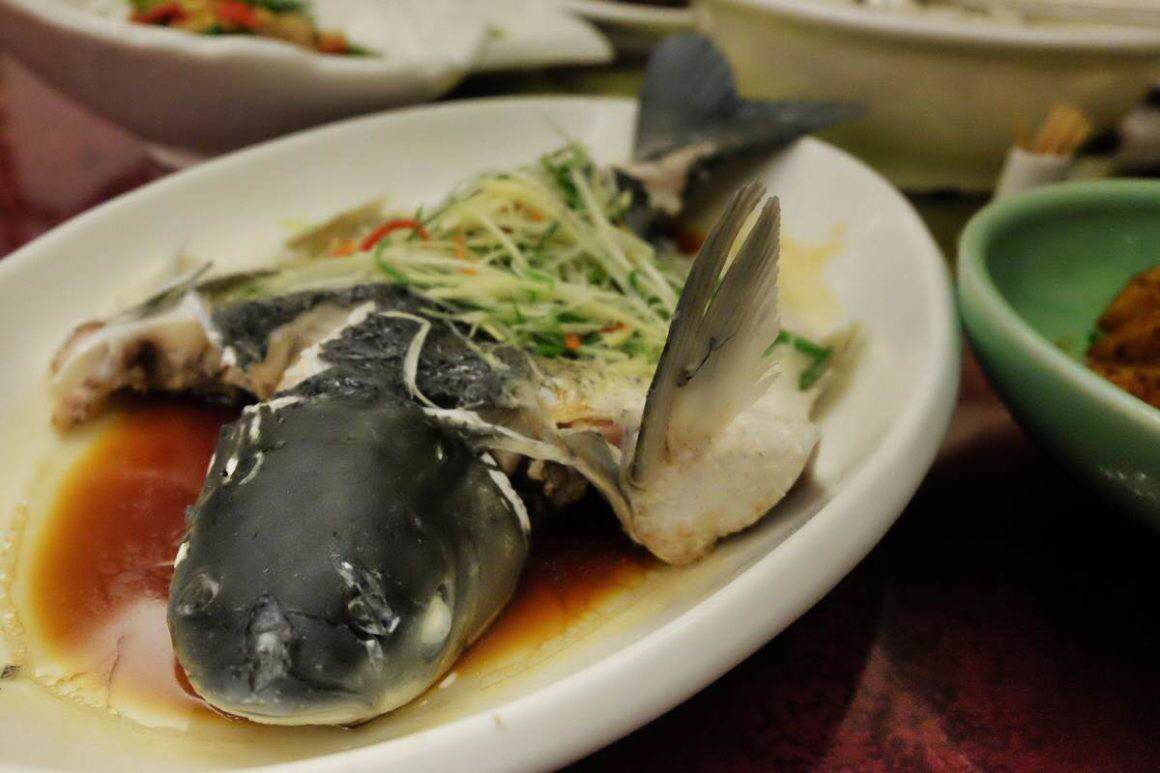 #5 Colourful Guizhou
The province of Guizhou is colourful, diverse and impressive first of all due to its high density of natural highlights and ethnic minorities. You will get an extensive impression of the history, traditions and special features when watching the performance show "Colourful Guizhou", either in the provice´s capital Guiyang or eg. in the minority village Xijiang. Even if I don´t speak any Chinese, the more than 300 dancers and singers bring to life Guizhou with all its diversity in such an impressive way, that it not only provided me with a really great overview of what this province has to offer – but will surely stay with me in my memories as one of the absolute highlights of our trip!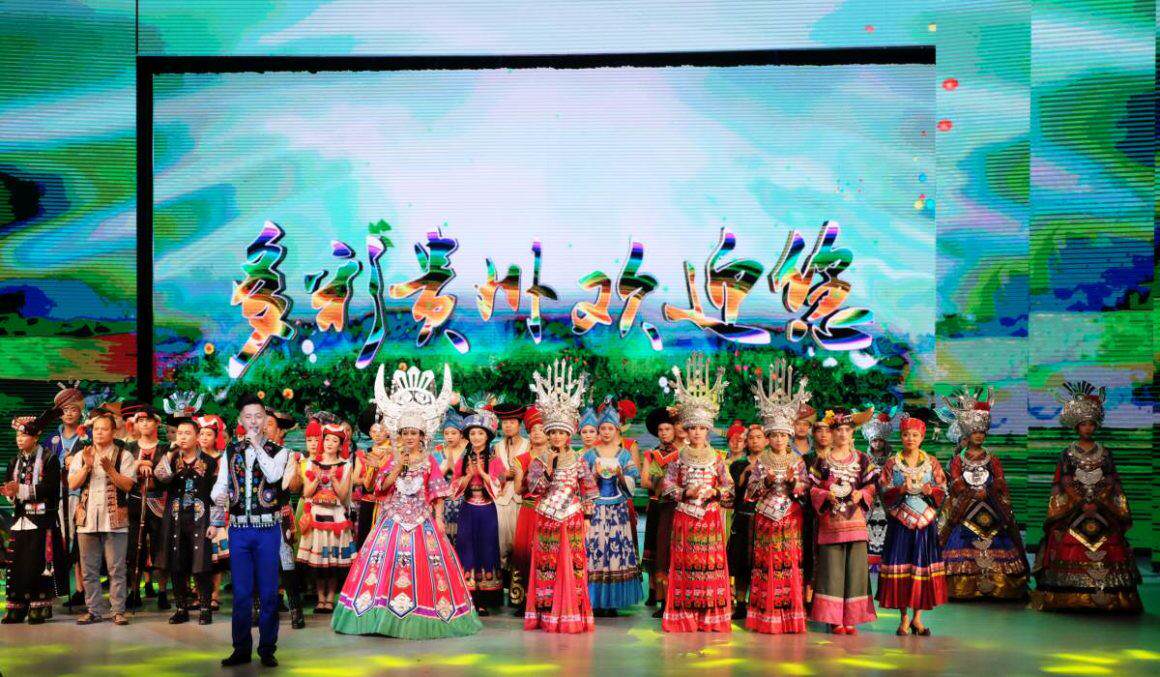 ***
DISCLOSURE
I was invited to this trip by AmazingGuizhou.
As all articles on this blog, it still reflects my personal impressions and opinion.
***
QUESTIONS & COMMENTS?
Have you ever been travelling through China and know about the diversity of this country? Leave me a comment! Do you like the article, or still have any suggestions or critics? I am happy to read what you are thiking! If you like my content, please feel free to share this article with your friends!
Are you curious now? In the category China you can find further travel stories from the land of the rising sun.
***
 – SMILE4TRAVEL NEWSLETTER –
Become part of the Smile4Travel Community – Follow my Facebook Page & Instagram and register for my Newsletter, so you don´t miss any Smile4Travel adventures! No Spam – I promise!
[mailpoet_form id="1″]