This post is also available in: Deutsch (German)
With its shady plane trees-lined alleys and still existing traditional Chinese residential areas, for me the Former French Concession (FFC) is THE place to live in Shanghai. From the very first day on I have been loving this area in the heart of Shanghai´s old city center. And honestly speaking: Before visiting Shanghai for the first time, I didn´t even know that such a lively and vibrant, yet traditional district existed here. When thinking of Shanghai as one of the biggest Asian mega cities, I imagined nothing but high-rise buildings, multi-lane highways, lots of industry and huge multistory apartment complexes. But the Former French Concession is everthing else but that. Here are my personal 6 reasons, why I just love living in the FFC and could never ever think of moving somewhere else within Shanghai:
#1 Restaurant density & diversity
Shanghai is well-known for its vast restaurant density and also diversity. And it is absolutely true: I haven´t been to any other Asian city, where you can find literally everything, no matter what your taste-buns feels like. From every single interpretation of the Chinese cuisine, over Japanese, Korean and all kind of other Asian delights, you will find a huge variety of Western food too: Original Italian pizza, Spanish tapas or even really great Turkish and Libanese dishes. Especially walking around Former French Concession you will have so many choices that it is really hard to make the daily decision of where to dine. Also widespread are real great healthy choices, such as poké or power bowls, salads, sandwiches, smoothies etc. In this regard Shanghai is truly special, as I cannot remember anything like this from strolling around Tokyo or any other Asian capital. Somehow it seems like Shanghai can even keep up with the unique German bakery-density. You will find lots of bakeries, in FFC – of course many of them with French roots (or Chinese-French spin-offs), where you can buy freshly baked baguette, croissants, bagels and even full grain bread. So tell me: In which other Asian metropolis can you find that? So just in case you aren´t into Chinese cuisine too much (yet), you will easily survive in Shanghai and enjoy feasting here.
#2 Individual shops & small boutiques
I really don´t know how they all can make a living, but I still love them: All these small shops and boutiques spread out the alleys of Former French Concession. So what I deeply enjoy walking around Former French Concession, is window or even real shopping. 🙂 As there are so many beautiful things you actually don´t have to go into huge, air-conditioned malls, if you don´t feel like it. Just stroll around the streets between restaurants, cafés and other shops. For me this is one factor, that makes Shanghai so European-like and therefore unique. Every single day there is something new to discover.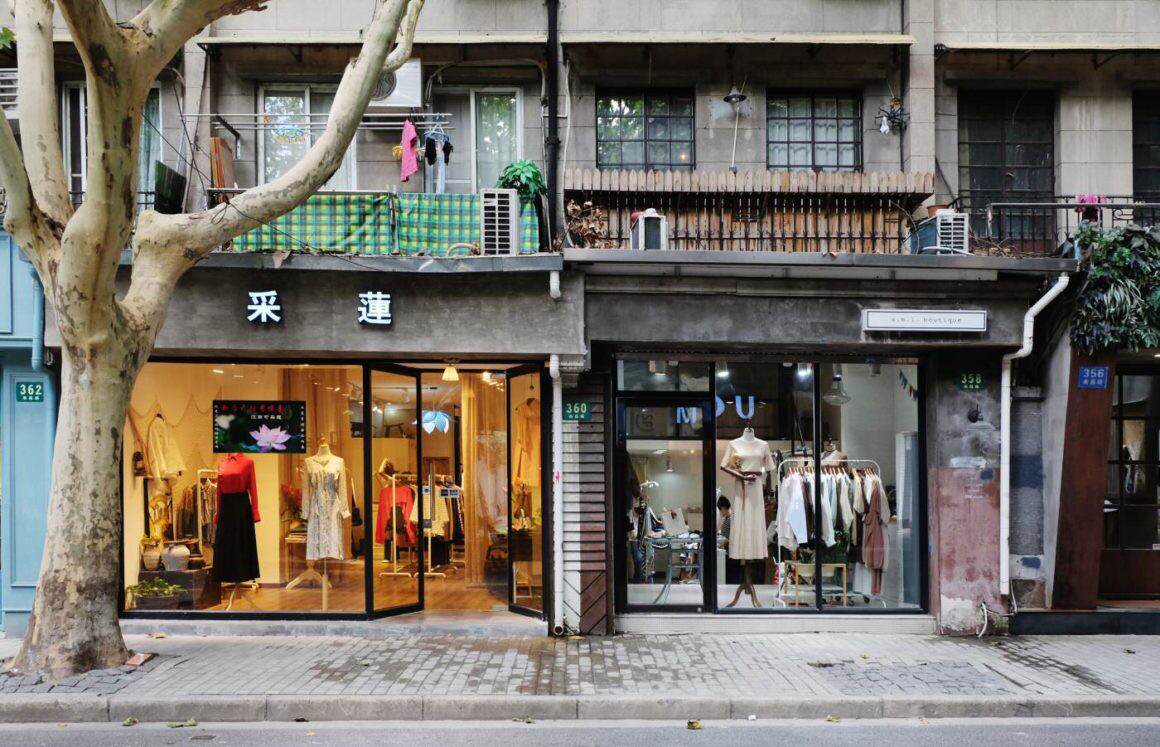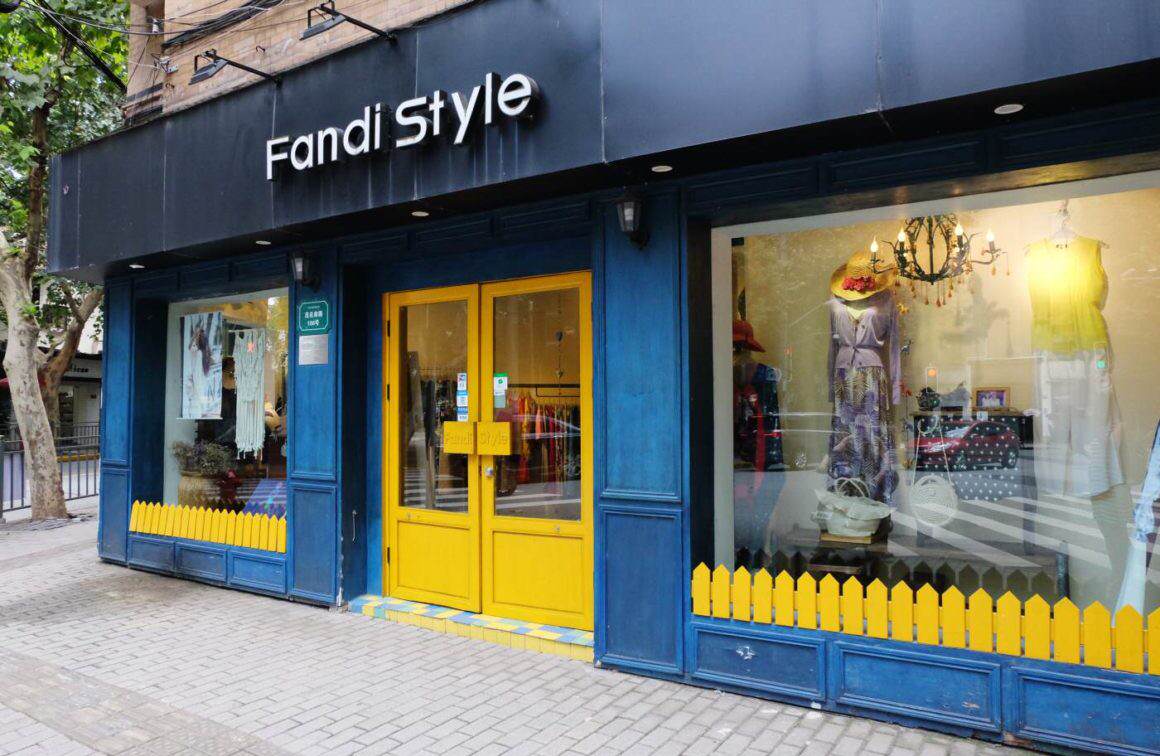 #3 Specialty shops & markets
Besides the small clothing shops and boutiques you will also find anything else: From grocery to househould goods, local supermarkets and those ones with all kinds of imported goods. And the most interesting part: The Chinese have a speciality shop for nearly everything. Actually "How and where to shop for your daily needs" would be a separate topic and worth publishing a blogpost, but for now I just want to point out my favorite places: I really love shopping at so called "wet markets", where I go to get vegetables for really great value. And what I like most are the small fruit sellers, which you can find literally on every corner. So without leaving your block you can definitely get fresh fruits every day and a snack on top.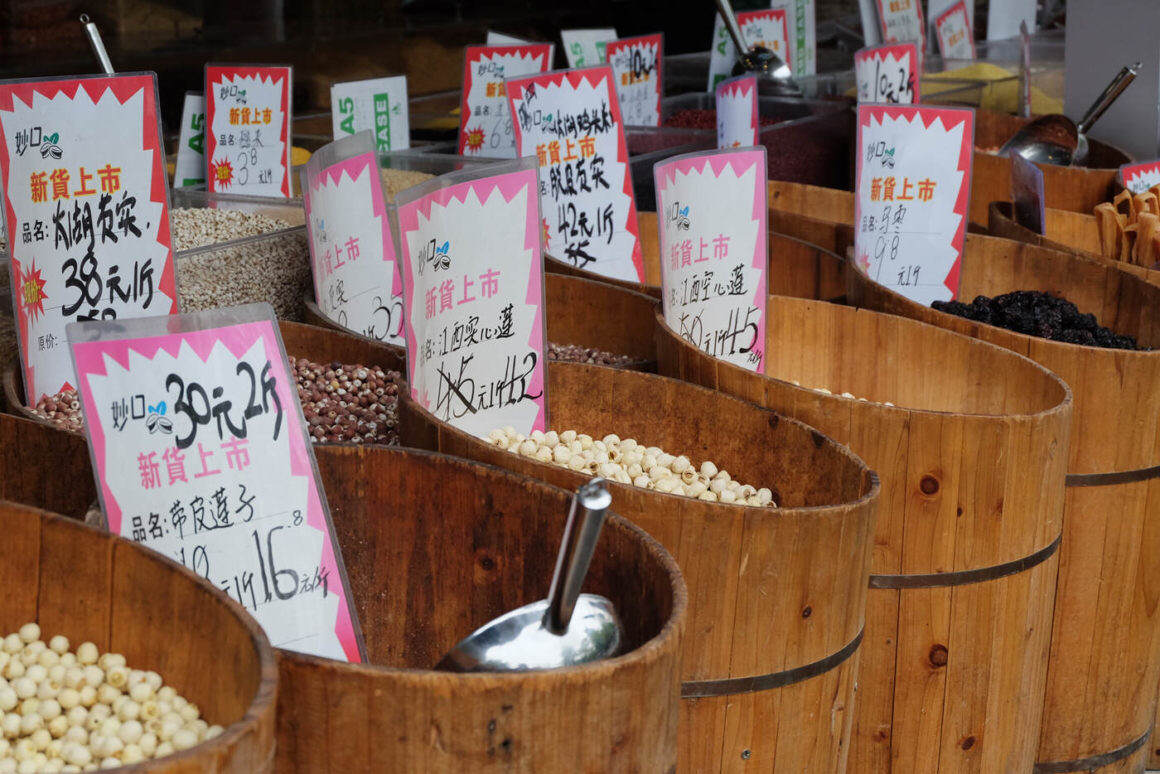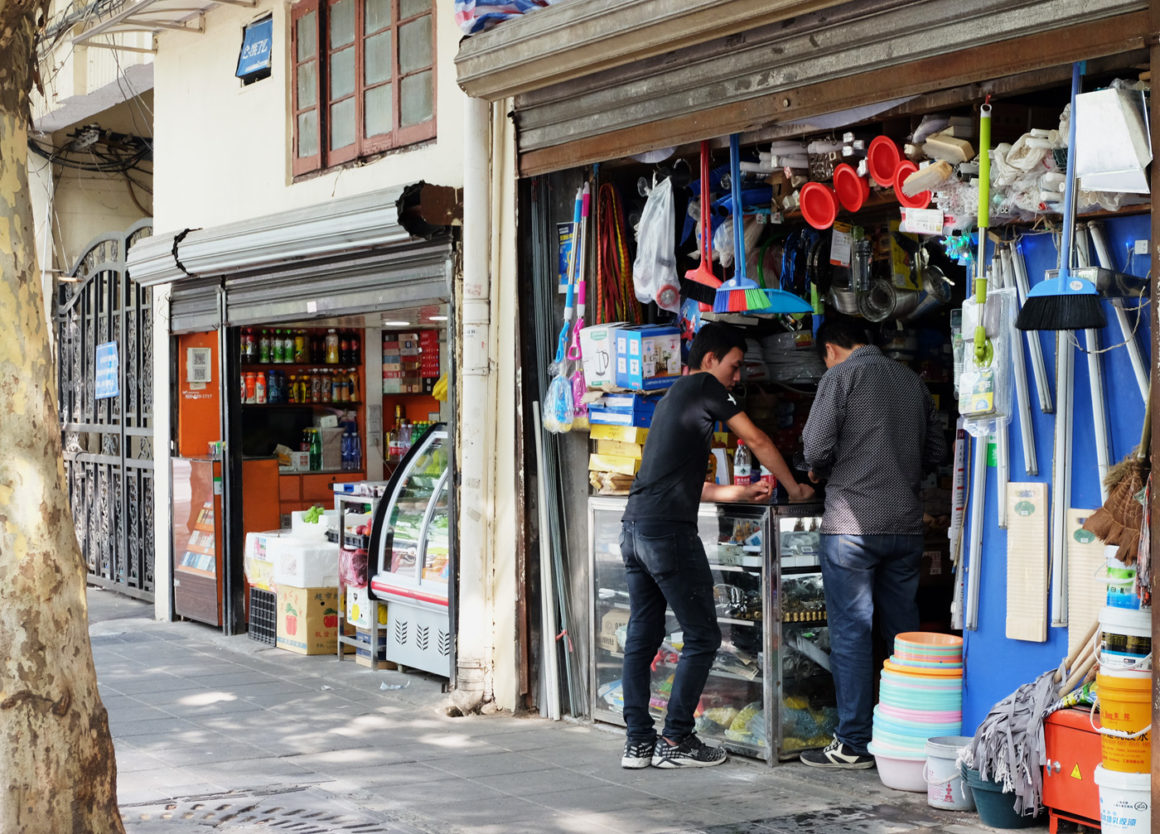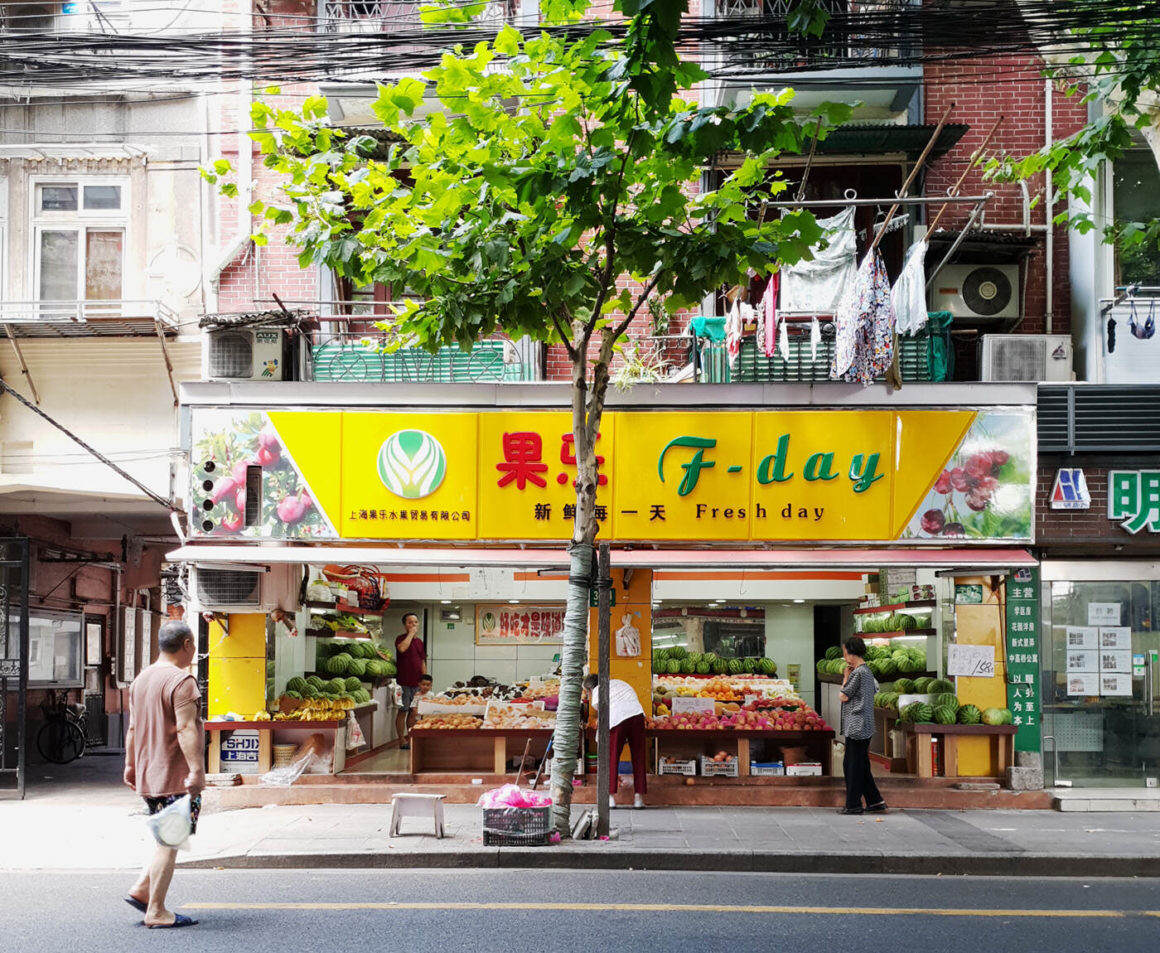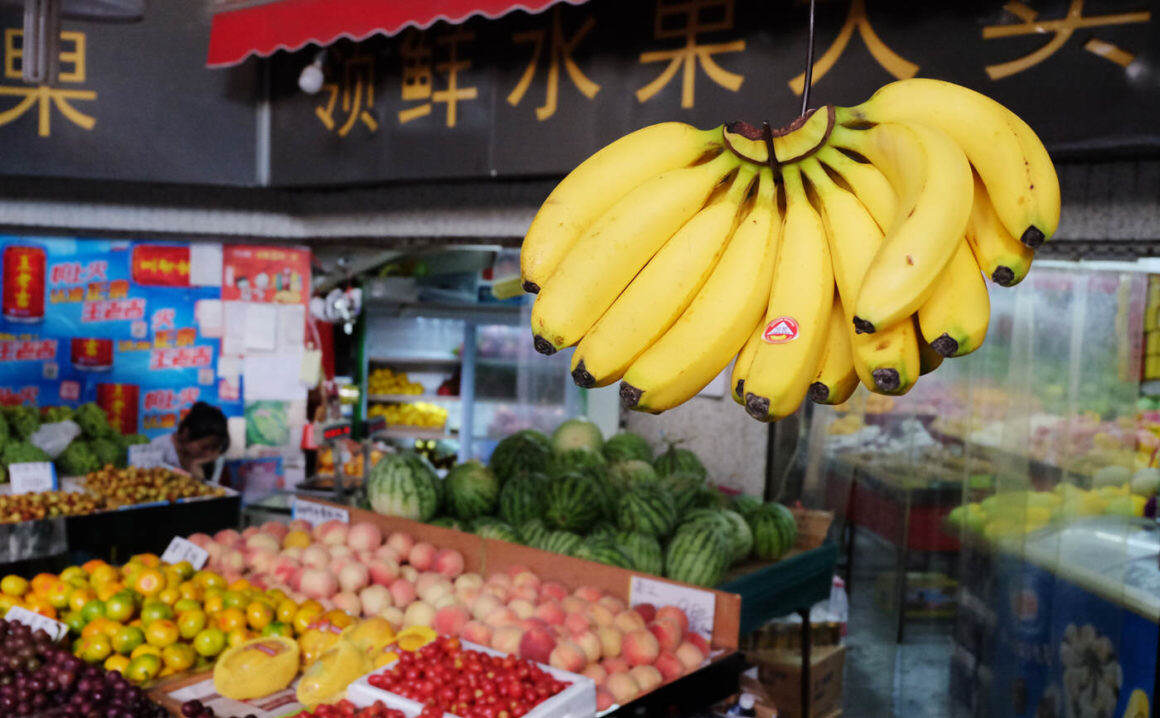 #4 Cafés & Coffee Shops
Besides all the Chinese tea shops you will find lots of tiny, but really stylish coffeeshops everywhere around Former French Concession. Sometimes it is only a small bar with hardly any space to sit inside, but often they are more spacious and comfortable, so you can easily spend a whole afternoon there. Over the last few years coffee culture in Shanghai really got boosted. Especially on weekends you will find all the cafés filled up. Some years ago sitting around in a café was only something the expats did. These days also locals (especially of the younger generation) mix up with the foreign people, enjoying a cappucchino together with their cake. No wonder that it feels like every week a new coffee shop opens its doors somewhere nearby.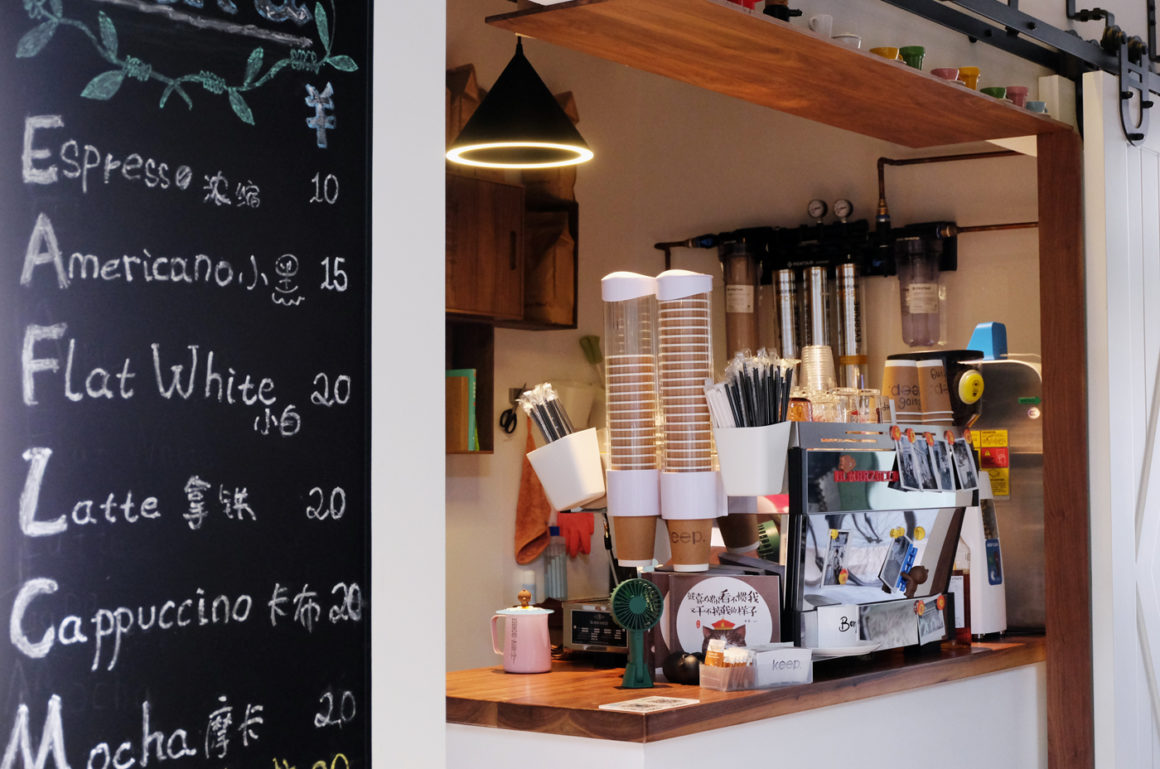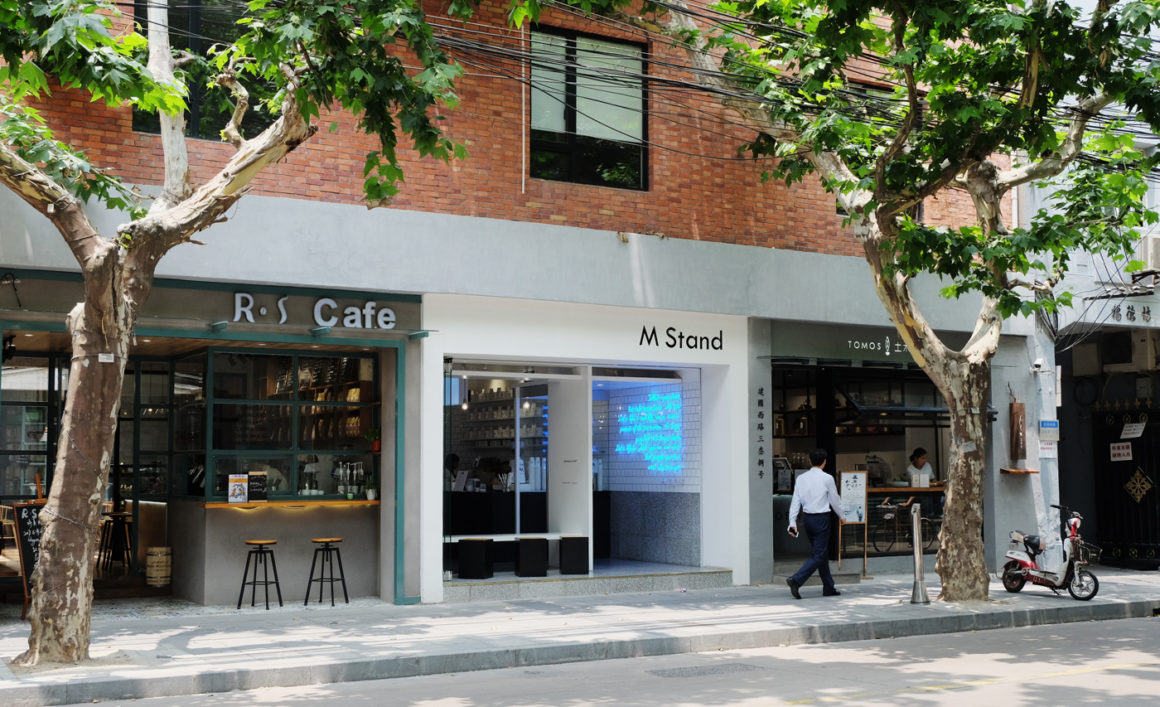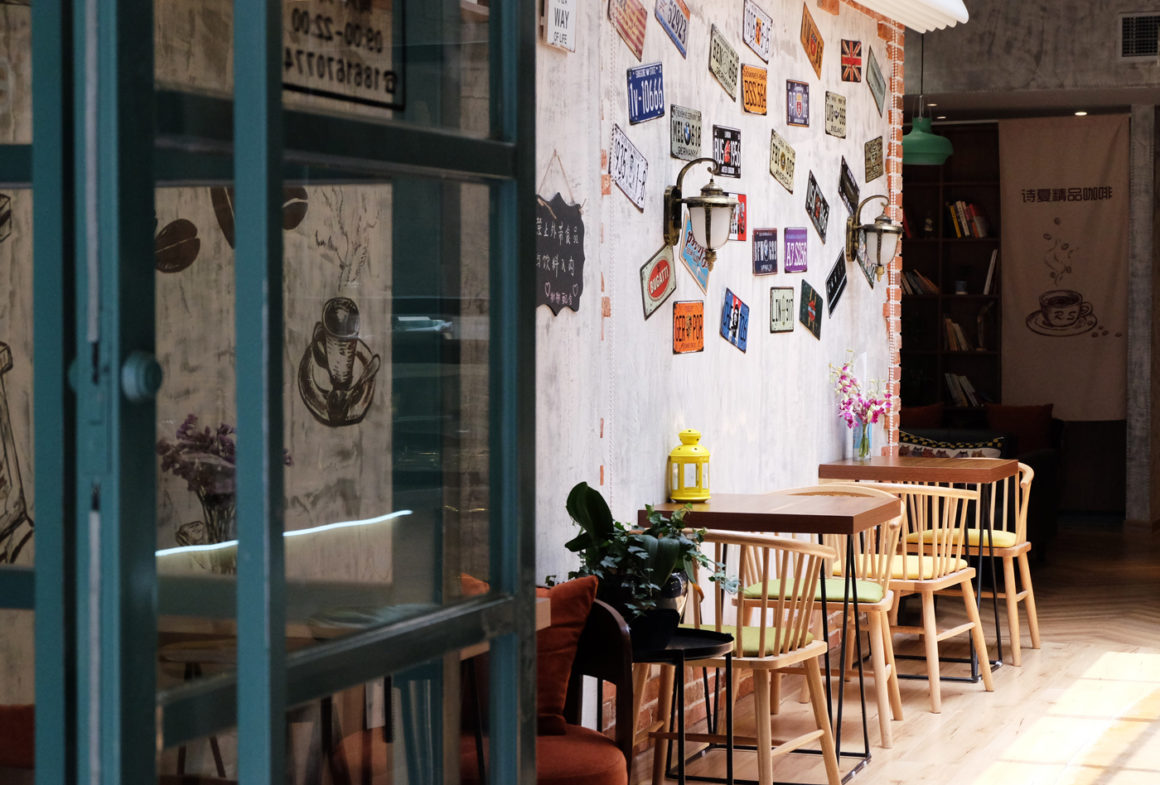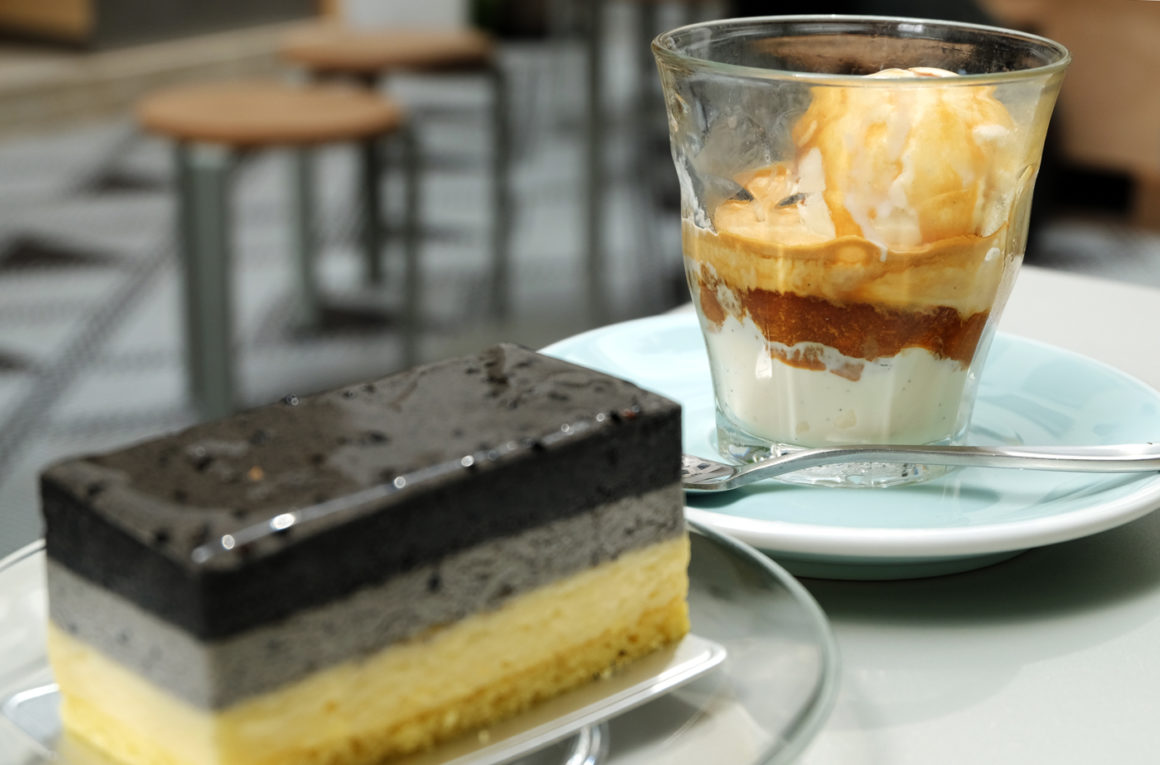 #5 Biking around Former French Concession
Former French Concession is actually a quite big part in the city center of Shanghai as it stretches across the entire districts of Xuhui and Huangpu. So of course I got to know the main and side streets around our apartment pretty well already. But there is so much more to explore and the best way to get around Former French Concesion quickly is by bike. Biking in Shanghai is pretty easy, as soon as you got used to the chaotic traffic and all the scooters. There are quite a few different bike rentals available and you can just (un-)lock your bike literally everywhere, so there are bikes available at every corner. The only thing you need to do is install the specific app (MoBike and Ofo are the most common ones) and register. Then you are able to unlock every bike you find on the street with the help of your smartphone by scanning its QR Code. After arriving at your destination, just lock it and you are free again. Just make sure you park the bike in one of the marked parking areas along the streets. It´s so easy, flexible and even cheap (1 to 3 CNY, if you use the bike just for cruising around). And makes exploring Former French Concession by bike one of my favourite things to do in town.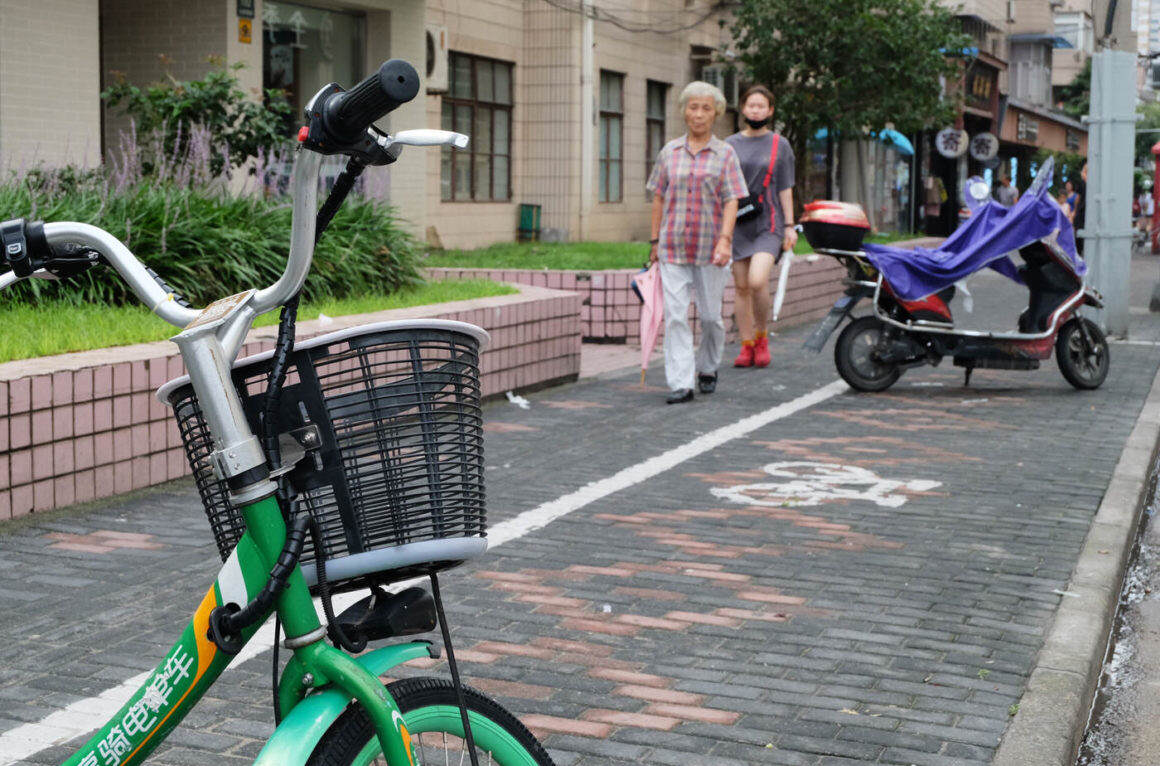 #6  Its People
Mingling with the locals is simply an uplifting experience any given day here. And nowhere it is as easy as on the streets of FFC to become a part traditional Chinese way of living and cultural characteristics. Once shutting the apartment-door behind me it feels like directly entering another world. Before I even reach the mainstreet I will already have several encounters with our various Chinese neighbours, who are kind enough to share a smile and a ´Ni hao´ with us ´Laowais´ (= the constant foreigners).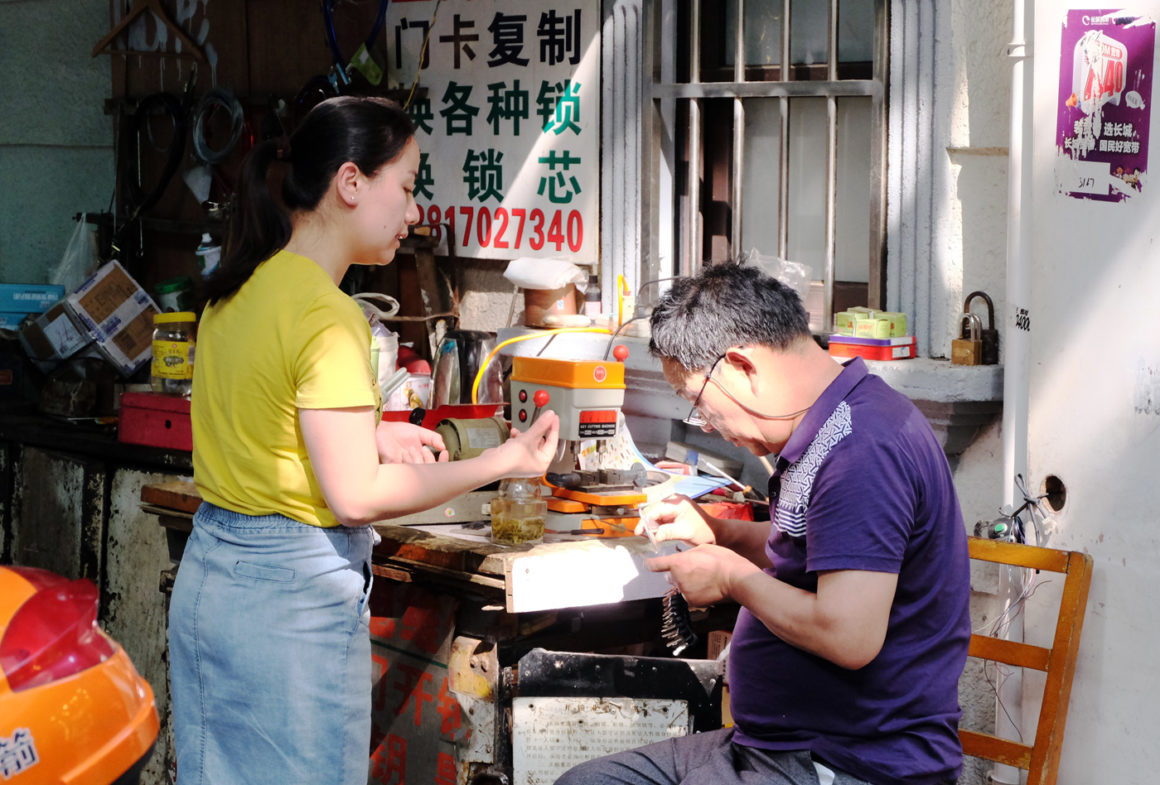 One could think that not speaking the language of the country you live in would make it difficult to interact with locals – and abroad the reputation of Chinese people also might not always be the best. But being part of their everyday life over here gives you a different perspective. It´s funny though: As people tend to come across as always busy and in a rush, at the same time can often be spotted gathering for chat while others are hanging out the laundry to dry or stopping randomly to watch other people doing their daily work – especially seen around the local (bike-)garages, barbershops, or roadworks – the perfect time to get in touch with them. And in 9 out of 10 cases you will face friendliness, curiosty & respect – welcome to Former French Concession!
***
QUESTIONS & COMMENTS?
Have you ever been to Shanghai and know about the diversity of this Chinese metropolis? Leave me a comment! Do you like the article, or still have any suggestions or critics? I am happy to read what you are thiking! If you like my content, please feel free to share this article with your friends!
Are you curious now? In the category China you can find further travel stories from the land of the rising sun.
***
 – SMILE4TRAVEL NEWSLETTER –
Become part of the Smile4Travel Community – Follow my Facebook Page & Instagram and register for my Newsletter, so you don´t miss any Smile4Travel adventures! No Spam – I promise!
[mailpoet_form id="1″]