This post is also available in: Deutsch (German)
What sounds atmospheric, mystical and full of history, are the most popular sights of Beijing: Temple of Heaven, Tian´anmen Square, Forbidden City, the Great Wall of China. But actually these are only some, of the most commonly visited sights of Chinas capital. Which sights Beijing has to offer in addition and how to enjoy the most popular ones, you can finde here:
---
What to see & Things to do in Beijing
#1 Tempel of Heaven
In Beijing´s South, embedded in a huge park, you can find the famous Temple of Heaven. The park itself is most charming in the early morning hours, when the locals meet for tai chi, dancing or singing.
By then the World Heritage Site still lies in a magical athmosphere. And if you are (unusual for Chinese tourists) keen on walking some steps to the left or right and have a look around some corners, you will have the chance of getting some almost deserted pictures.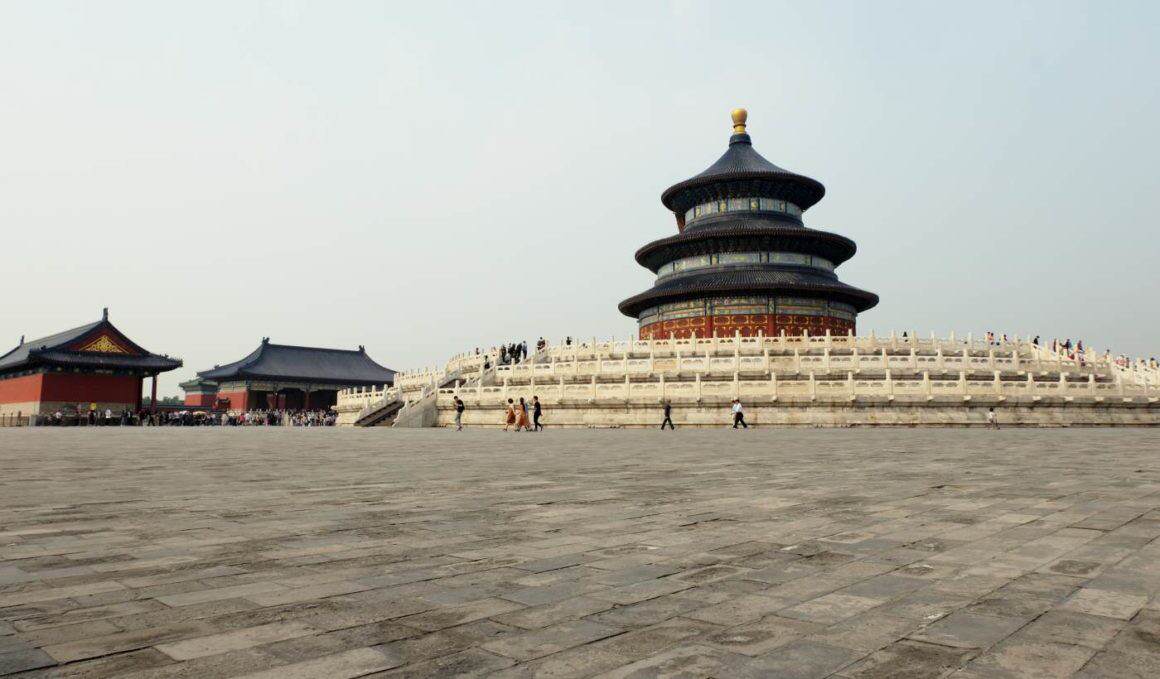 Fun fact: Chinese tourists mostly capture sights full frontal and tend to walk in the middle (especially in the Forbidden City likewise the emperor did in earlier days).To avoid the big tourists groups it´s always worth to step aside.
The Temple of Heaven isn´t only a popular photospot, but also a challenging drawing backdrop.
#2 Tian´anmen Square
Tian´anmen Square for sure is one of the best known and with 440.000 square metres the largest public square worldwide. It is surrounded by monumental buildings, such as The Great Hall of the People in the West or the National Museum of China in the East as well as the Gate of Heavenly Peace in the North, which marks the entrance to the Forbidden City. Crossing Tian´anmen Square takes some time, due to the huge size and queing for the security controls. If you want to visit Temple of Heaven, Tian´anmen Square and Forbidden City in one go, you should plan in a whole day for it.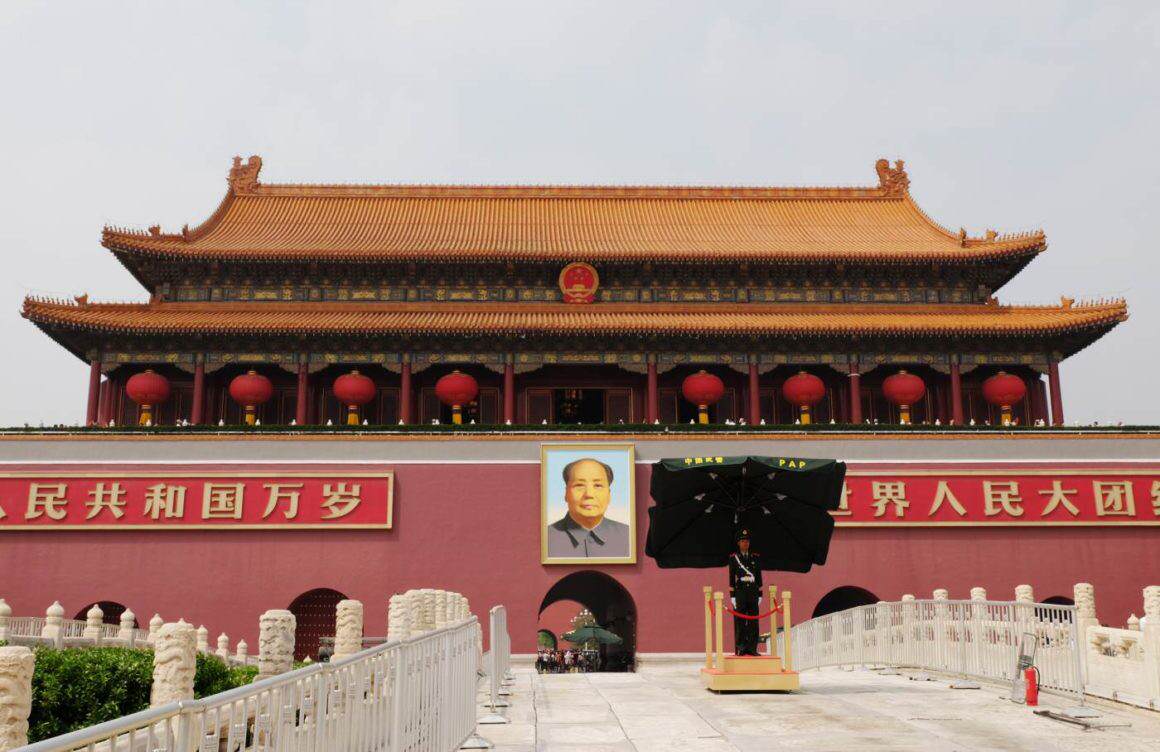 #3 Forbidden City
For more then 500 years the former Emperor´s palace was off limits for the "normal population", which explains the name Forbidden City. Since 1987 the Forbidden City is claimed as UNESCO World Heritage Site and nowadays it is one of the most visited sights of Beijing. Even if doors only open at 8.30am, people start lining-up from 7am onwards to get tickets. Especially on busy days the 80.000 daily tickets might be sold out until midday – happenend to us on the weekend around Labour Day (May 1st).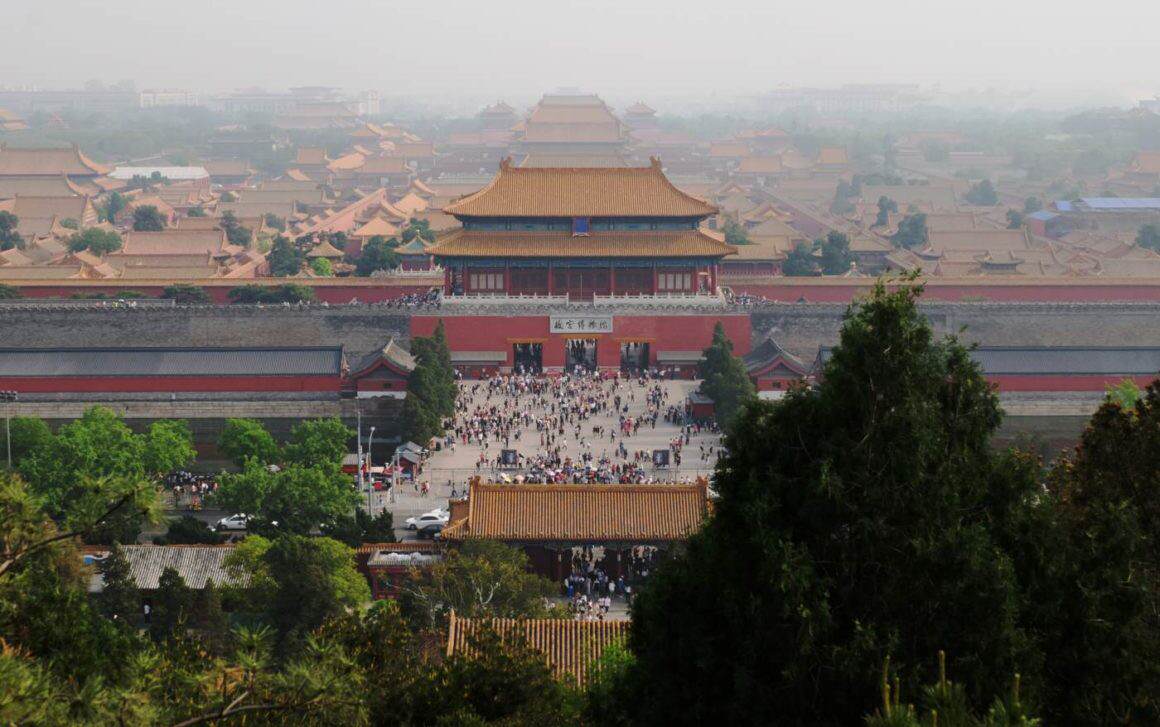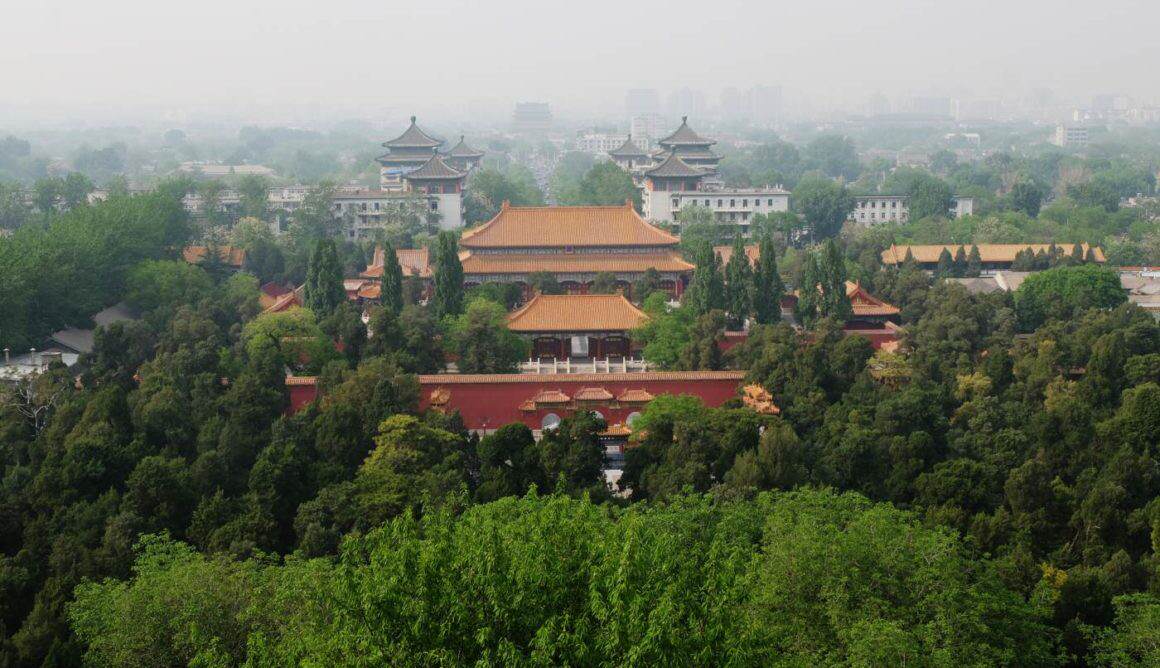 But you can also overlook the Forbidden City: Jingshan Park in the North provides nice walks and a great view. And from up the hill the dimensions of this " city within the city" might become even more tangible!? So we save the visit within the walls for our next trip to Beijing.
#4 Great Wall of China
21.196,18 km long and built during different dynasties, the Great Wall of China, or better to say different sections of it, wind through large parts of the country North of Beijing. So there are unlimited options to visit this boarder fortification, which was once constructed to secure the Chinese Empire from nomadic horse folks threatening China from the North. You can either jump on a half-day tour from Beijing or hike the more remote parts of the Great Wall for several days. Our tour to the Great Wall of China, one of the ´New 7 Wonders of the World´, deserves being covered in a separate BlogPost.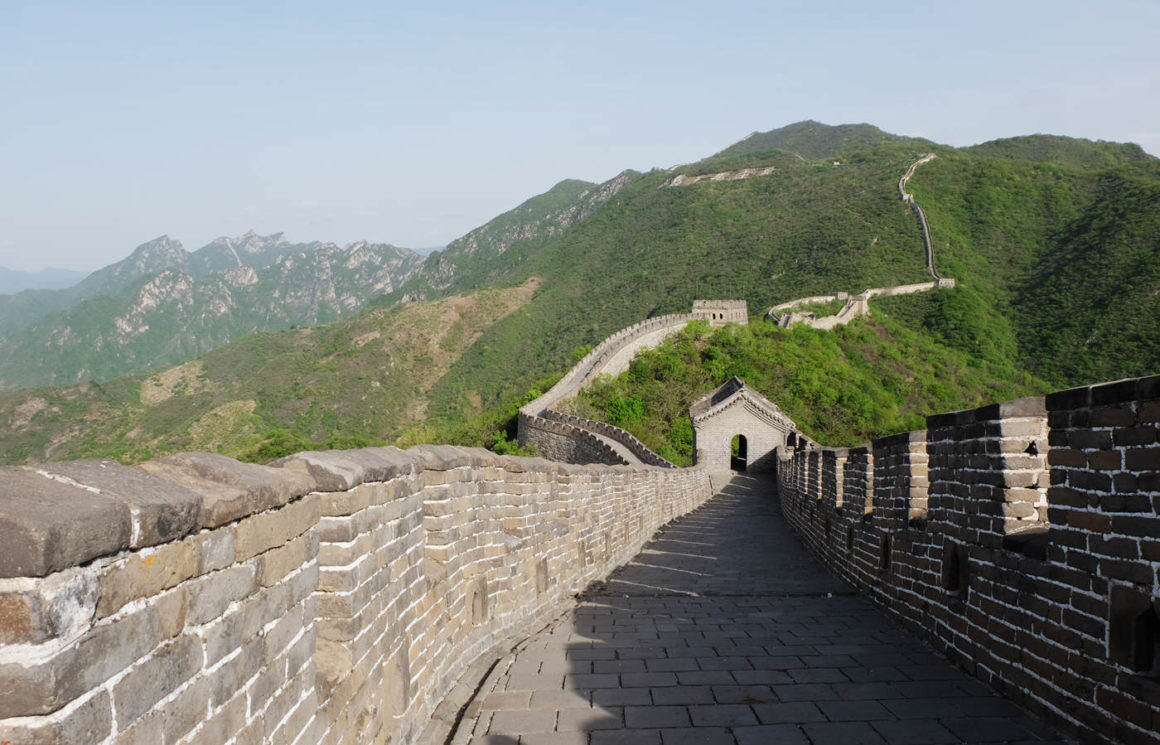 #5 798 Art District
Even if the 798 Art District is located a bit little outside the city center, where you find all the historic sights, it is definitely worth a visit. The vast area of unused factories was built by some formerly 'East' German immigrants and offers the main concentration of contemporary art galleries in Beijing. Also the politically and socially engaged Gao Brothers have their workspace here.
Compared to the M50 in Shanghai this area is huge and you can easily spend hours exploring, taking pictures or having coffee. And indeed: Some corners really remind me of Berlin's unique urban flair.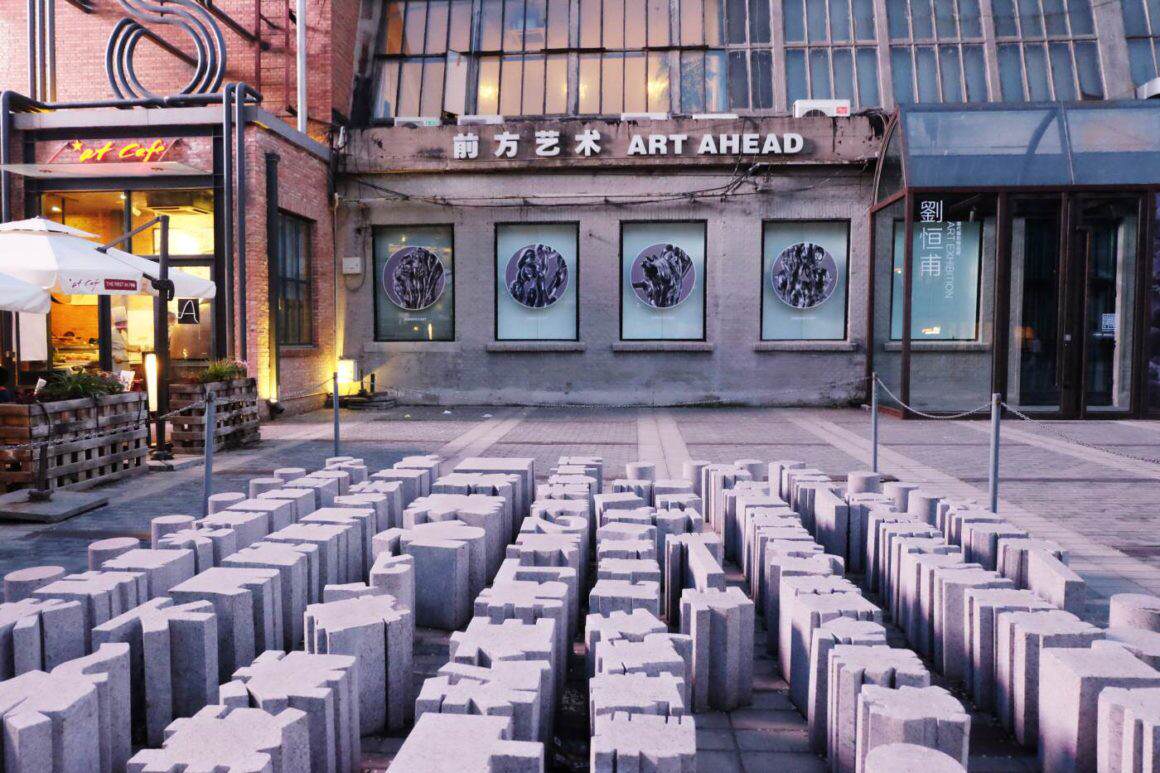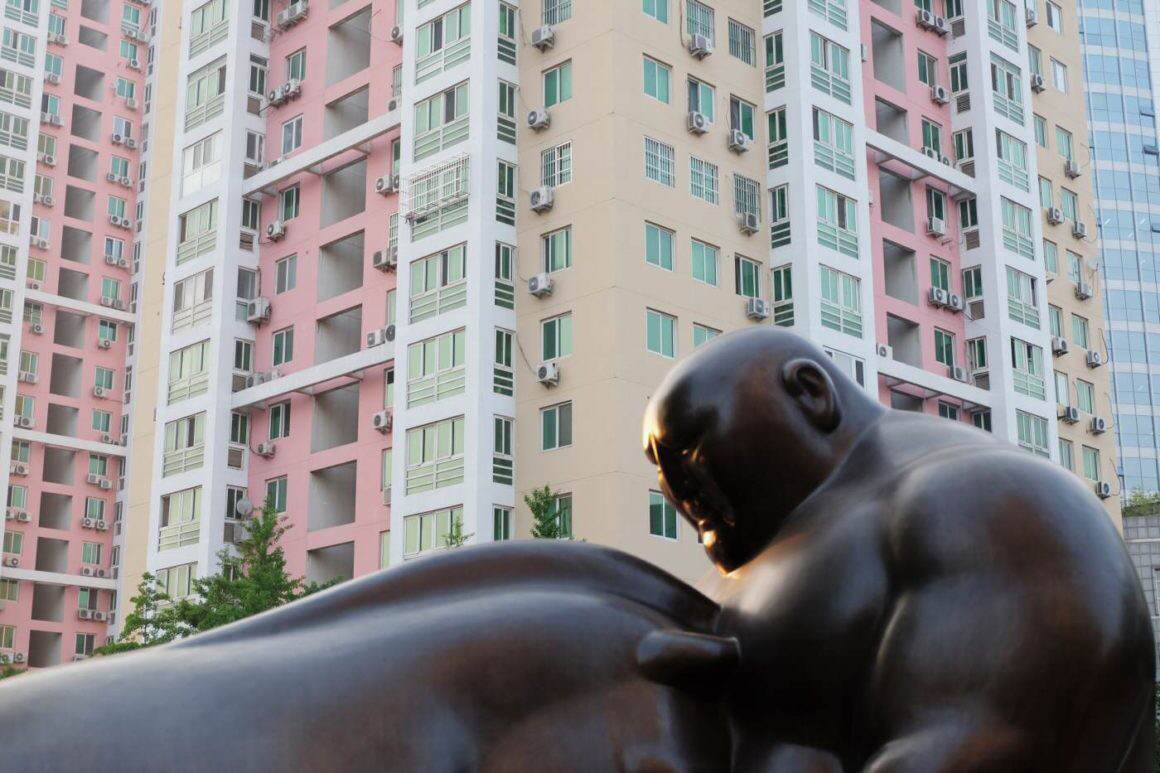 Especially popular for photo shootings: wedding couples, young hipsters and Beijing visitors come and choose to pose in front of graffiti walls, old factory facades and on abandoned railtracks.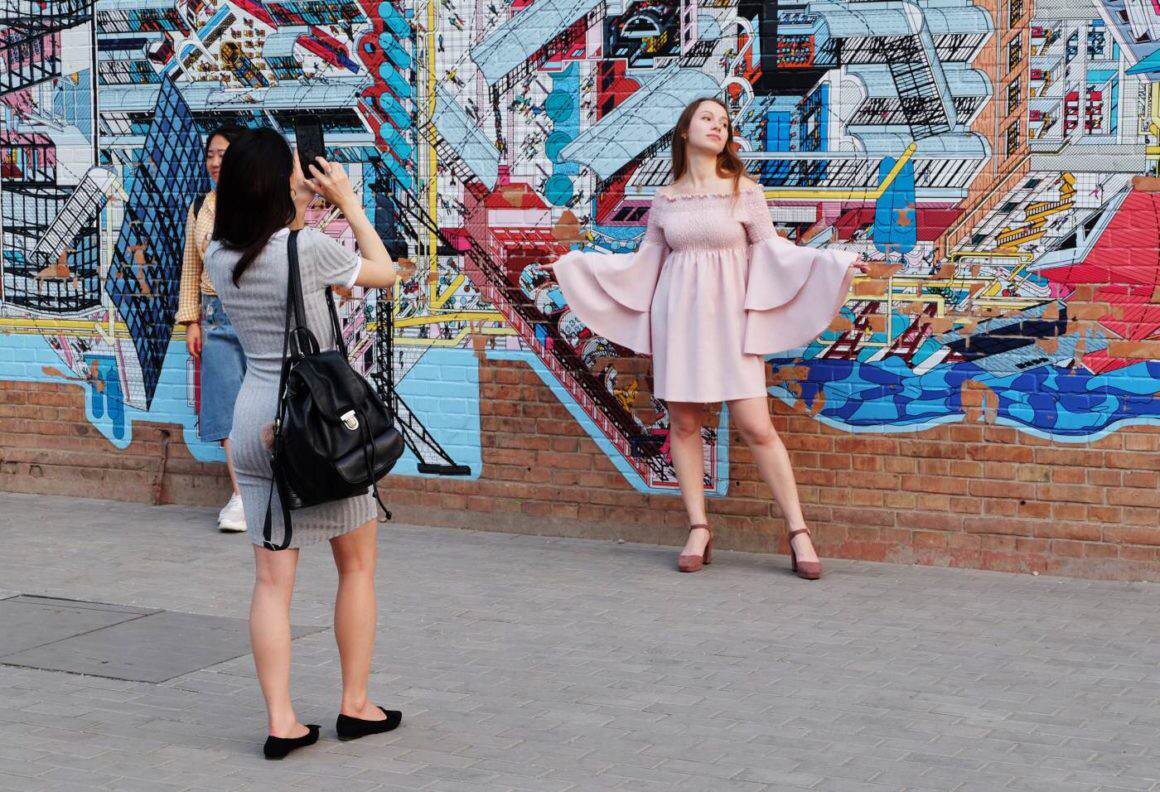 #6 Hutongs: typical living quarters
The narrow alleys (called Hutongs) with their shallow, mostly one story high residential buildings and curved roofs symbolize the traditional Beijing. Until the 1990's the cityscape was mainly characterized by these traditional settlements. Due to the construction boom lots of Hutongs have already disappeared and got replaced by modern high-rise buildings and compounds, offering much more (vertical) space. So they actually share the same fate like many Shikumen settlements in Shanghai. And of course, similar to Tianzifang in Shanghai, some Hutongs nowadays are popular visitors' magnets. Always respecting the residents' privacy I would highly recommend to visit a Hutong, you never know for how long they will still be existing.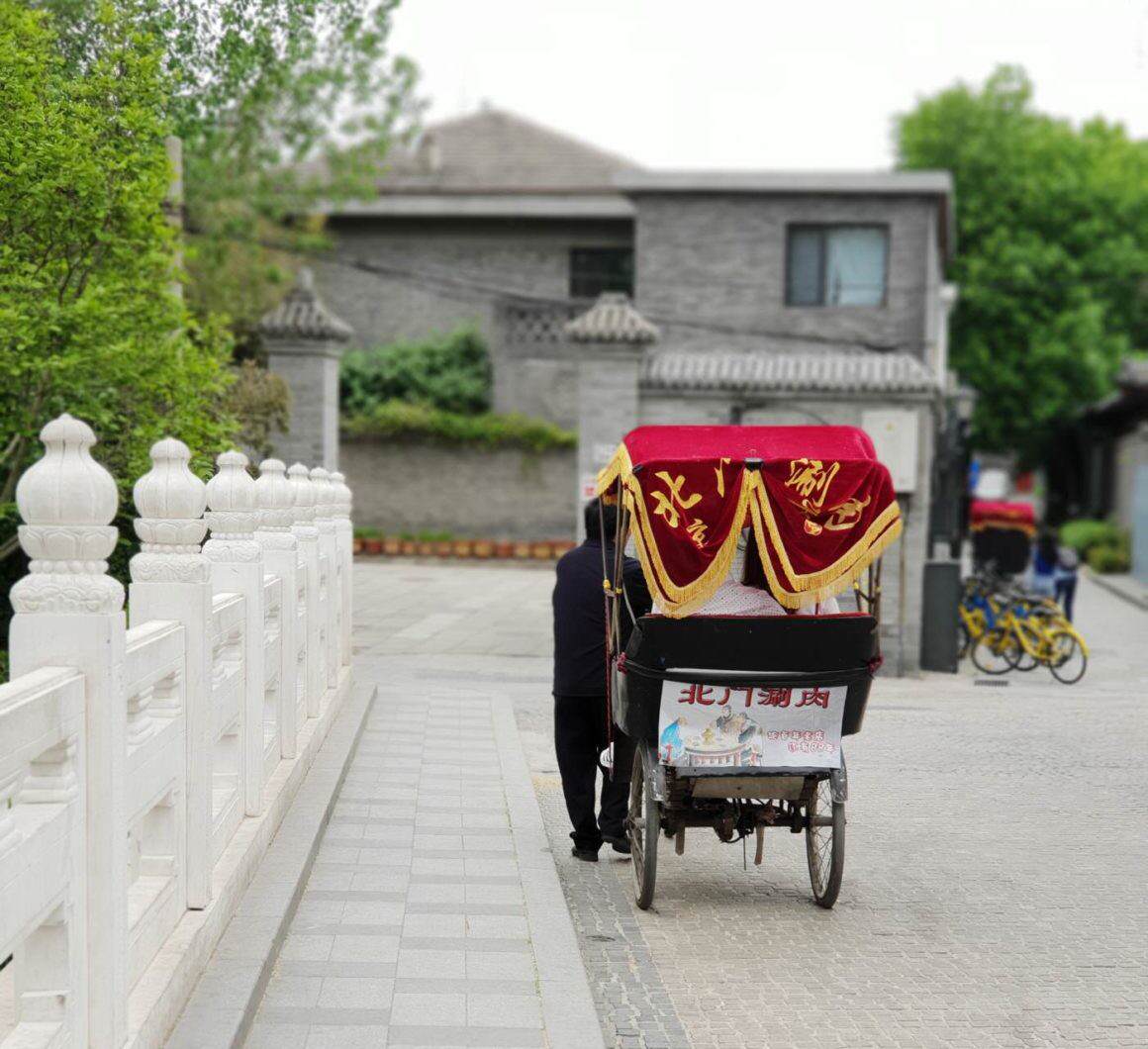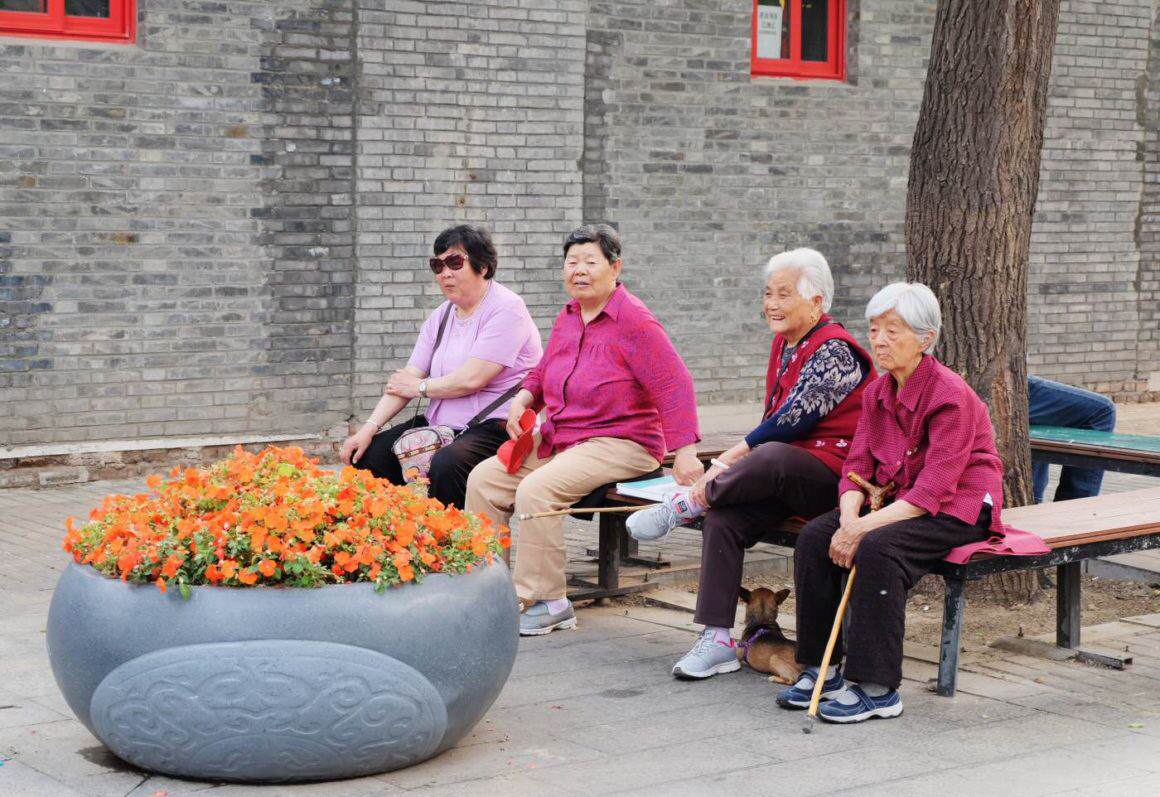 #7 Modern architecture: Galaxy Soho, CCTV Tower & Bird´s Nest
Also architecture lovers will find their places in Beijing: Modern high-rise buildings pop out of the cities skyline everywhere. For the iconic Galaxy Soho, designed by the acclaimed British-Iraqi architect Zaha Hadid (1950 – 2016), the adjoining Hutong unfortunately had to be cleared partly.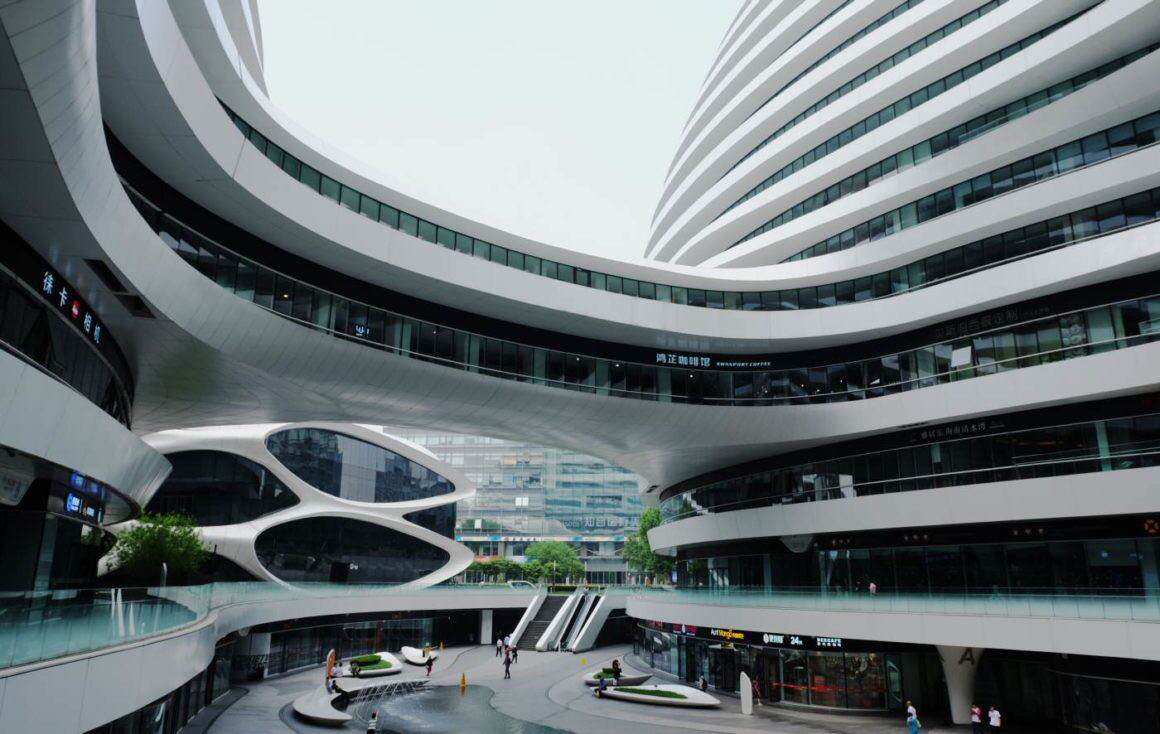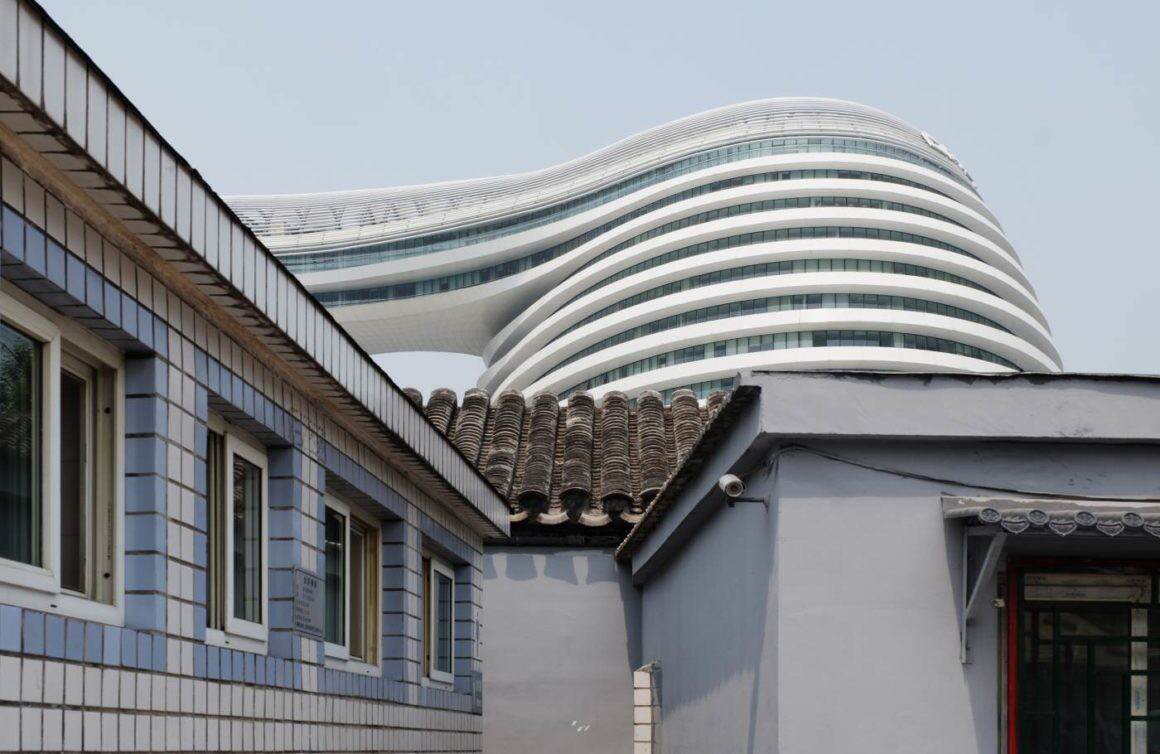 Talking of icons, to build the CCTV Tower (also known as 'Big Pants'), located along the mostly frequented road in Beijing Dongsanhuan Zhonglu, a special engineering method had to be used in order to stabilize cover static requirements. The CCTV Headquarters (Chinese state owned television) are definitely one of the visual statements of modern Beijing.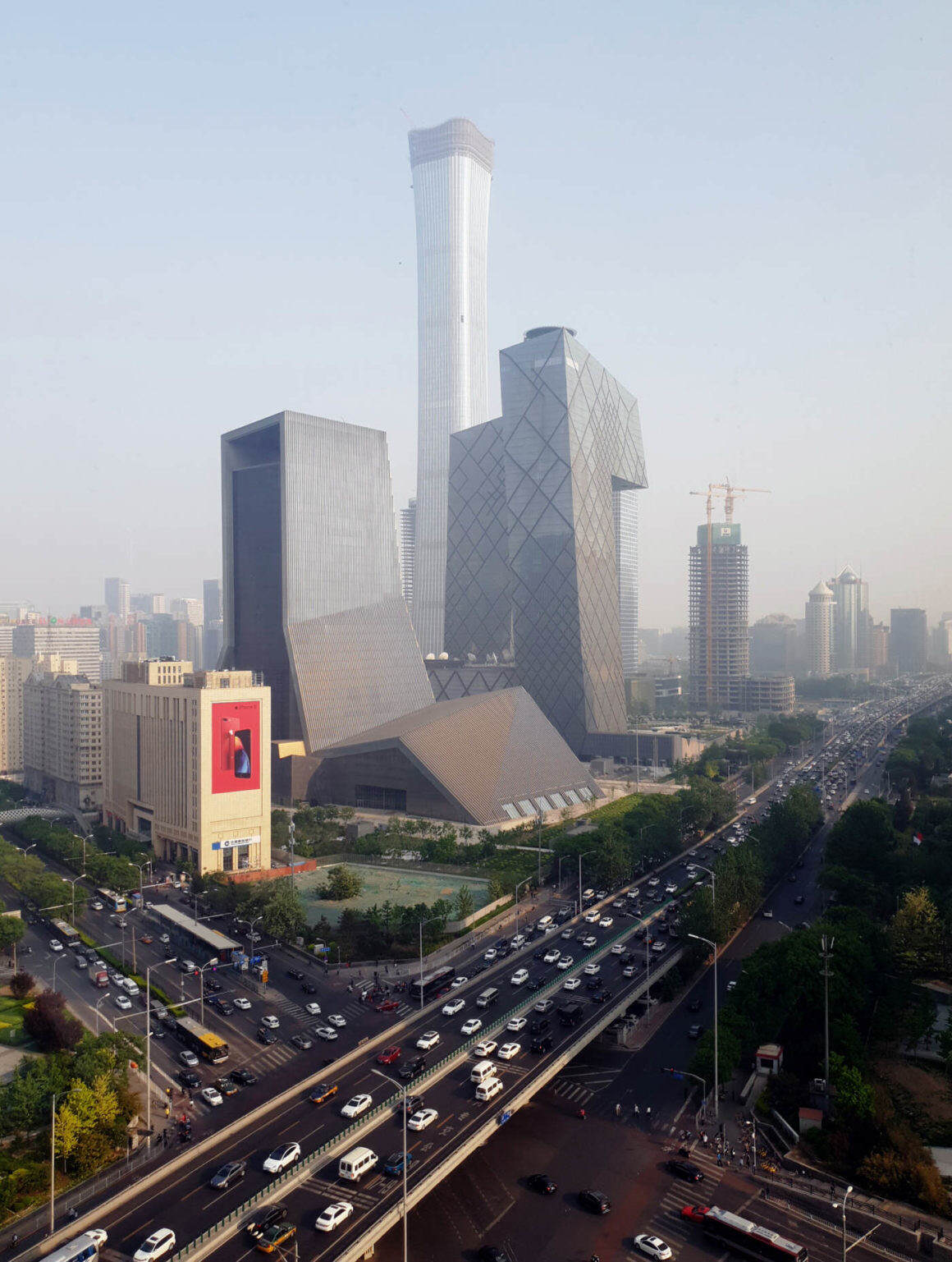 The National Stadium, which has been built for the Olympic Summer Games in 2008 is best visited in the evenings, when the Bird´s Nest is illuminated and its unique construction gets highlighted.
#8 Beihai Park
Everybody who is looking for some relaxation during a long sightseeing day, will find space to exhale in one of the various parks spread out over Beijing. Beihai Park, also known as "North Sea" is located Northwest of the Forbidden City. You can either go for a walk or rent a pedal-boat. The Beihai park is worth a visit, not only to marvel at the White Pagoba. It is one of China's oldest, largest and best-preserved ancient Imperial gardens.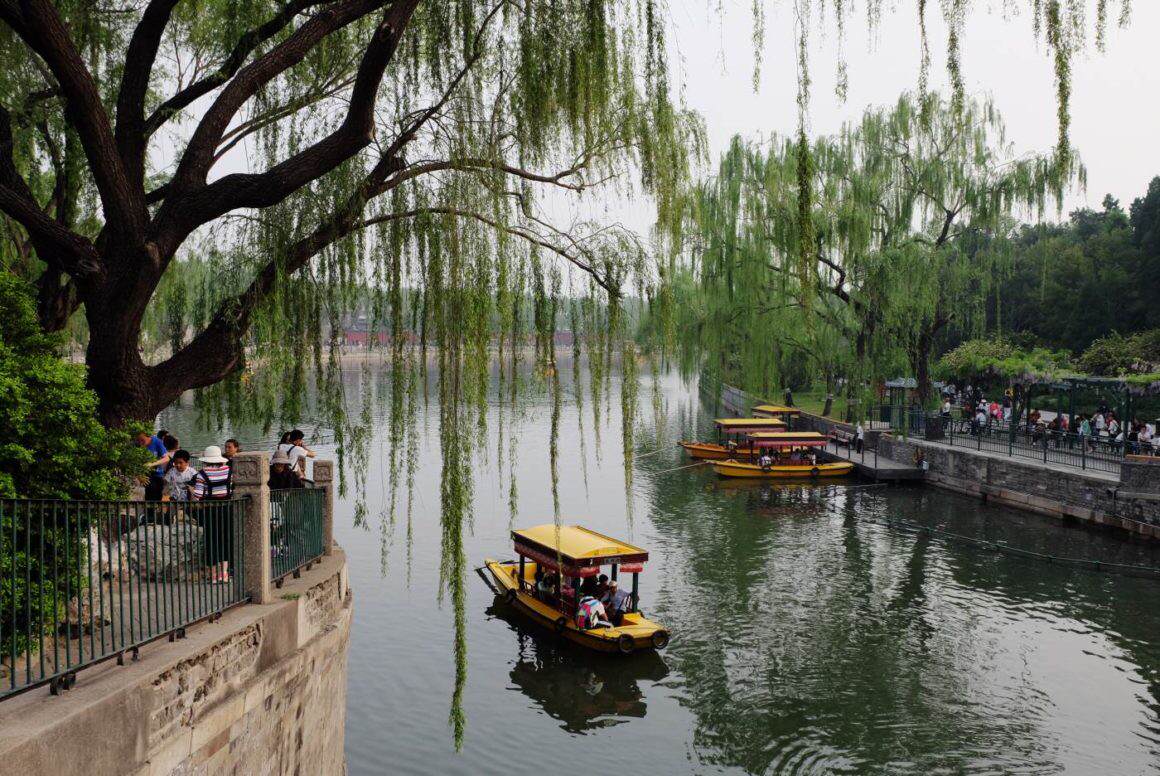 #9 Eat the Capital´s signature dish: Peking Duck
There is no visit to Beijing without having tasted the Capital´s signature dish: Peking Duck. Of course you will find countless options to try and the prestigious competition, which restaurant serves the city's finest is constantly high. But as taste differs and for me it has been the very first time to have an original Peking Duck, I cannot make a final judgement yet. But one thing is for sure: The special aromatic flavor of the crisp skin and the tender meat is influenced by the aroma of the wood, in which the duck is prepared. During our visit to Beijing we enjoyed two versions: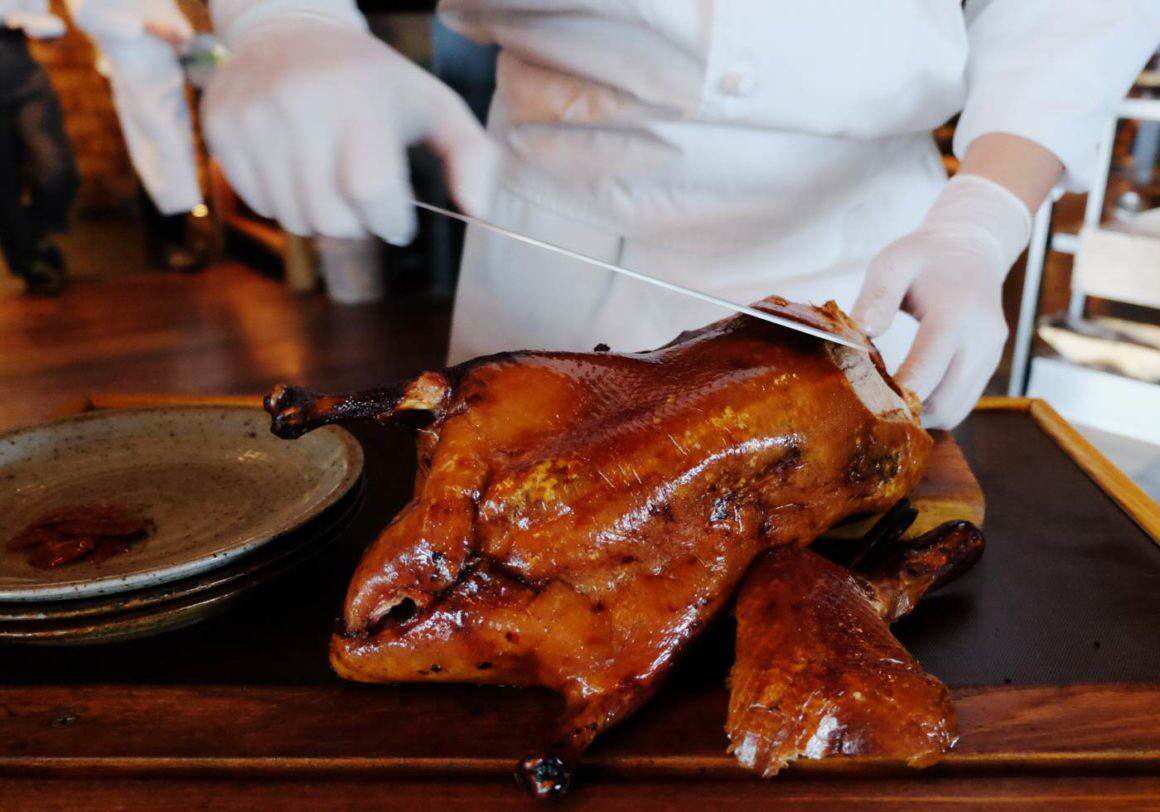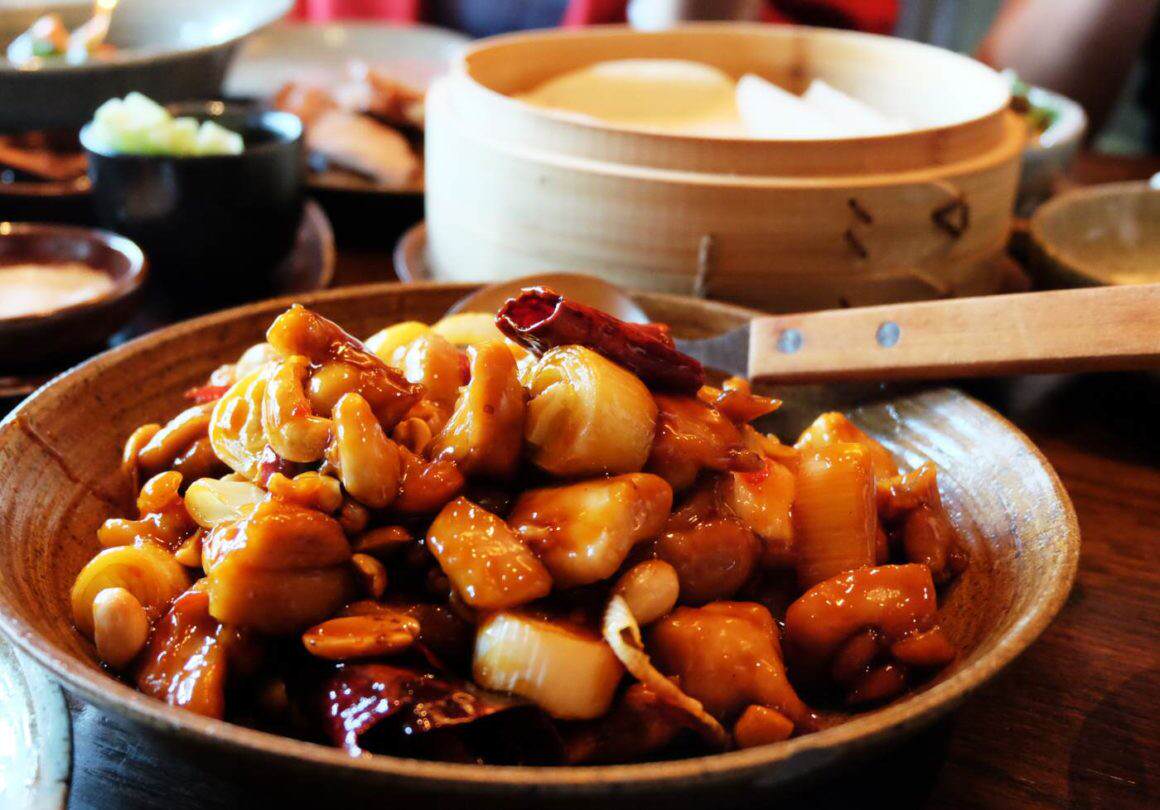 I get to try my very first Peking Duck ever in the restaurant Country Kitchen of the Rosewood Beijing Hotel, together with lots of different dishes from different parts of Northern China, such as "Gungbao Chicken" featuring dried chillis, ginger and peanuts, "Jing Dong Rou Bing" (Chinese meat pancakes), "Pot Stickers" (pan-fried dumplings) or Spinach leaves in sesame sauce. The Country Kitchen is well known for its authentically prepared delicacies and bringing back "lost recipes", which were re-discovered and get a modern twist on its tables. Everything here gets cooked the traditional way without adding too much "shi shi". So the restauant is one of your best choices to enjoy the taste of China's multi-facetted cuisine.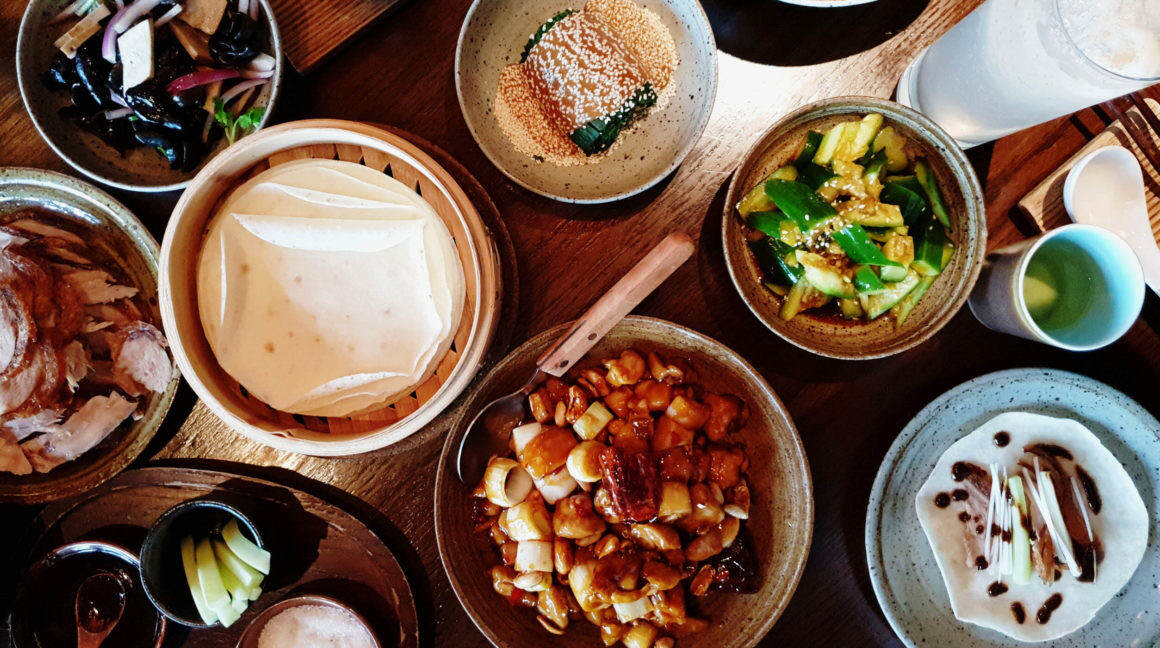 The original Peking Duck is served like this: The chef will bring the crispy baked duck to the side of your table, slicing the meat into palatable pieces. The best isn't save for last here, as you will eat the crispy skin first, dipped in sugar as a delicious appetizer – what is already a real taste experience!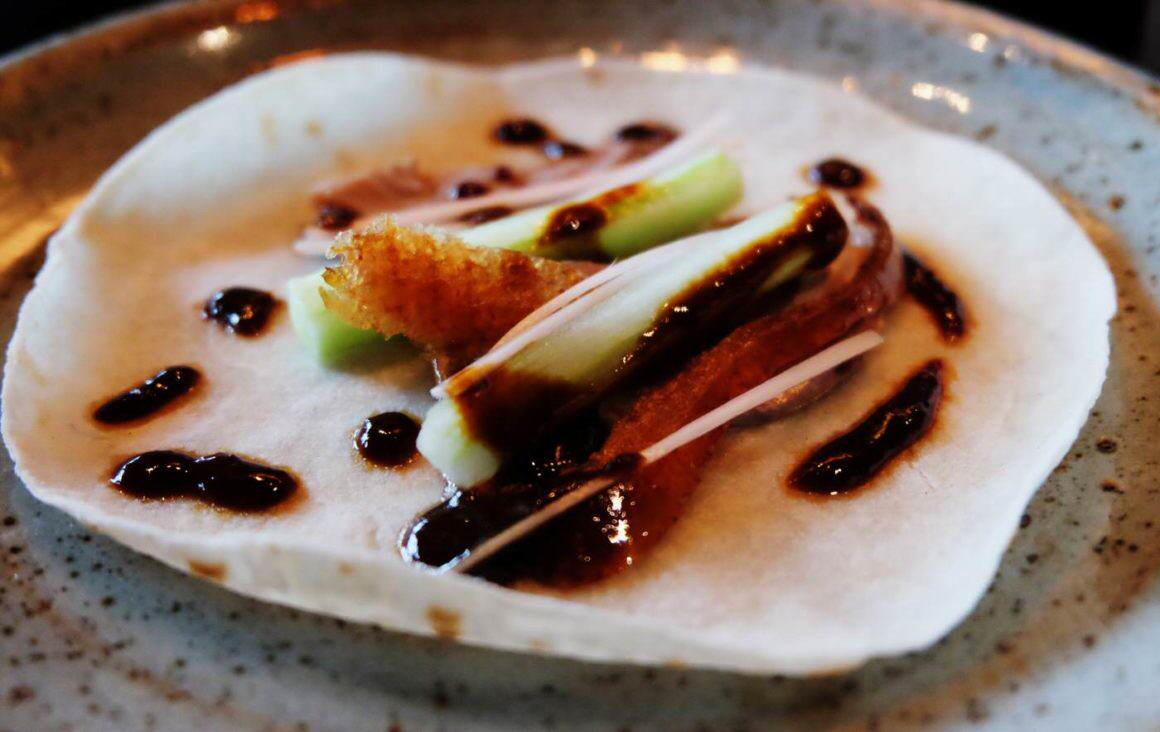 Afterwards it is time for the small pieces of meat, which are wrapped into small pancakes. At Country Kitchen you add ginger, cucumber and of course the special sauce before wrapping everything together and enjoying the Peking Duck unconventionally with your hands.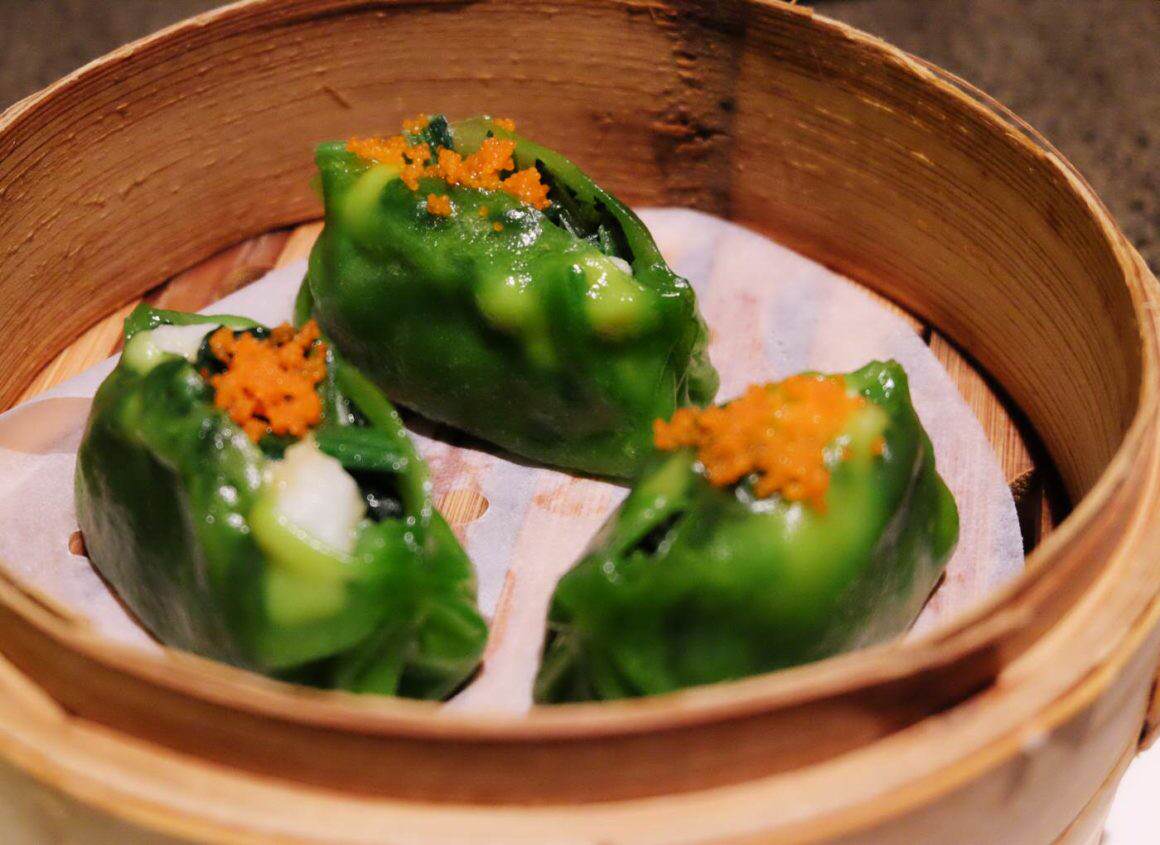 Our second Peking Duck we enjoy at Jing Yaa Tang, one of the restaurants of Opposite House Hotel. Here they offer to add slices of melon and garlic into your wraps, which creates an unexpected, yet really special taste. The Jing Yaa Tang is also well-known for its Dim Sum Lunch. For 168 RMB (22 Euros) you can choose as many dumplings, ricerolls etc. as you want. This is a really great supplement to half a Peking Duck, which you get here for 188 RMB (25 Euro).
#10 Beijing is always worth another visit
Summer Palace, Fragrant Hills Park or Lama Temple are only some of further key sights, we hadn´t enough time for to visit during our 4-day trip to Beijing. So we actually have many good reasons to come back. As the city is so huge and the pace of change so high, my 10th recommendation anyway is: Save up some of Beijing's attractions for your next stop!
---
Things to know about Beijing:
"There are 9 million bicycles in Beijing…"
Actually I am not sure about that. I thought of Beijing being similar to Amsterdam when talking about bikes. And maybe there are really millions of bicycles in town, but if you ask me, then there are even five times more cars, blocking the roads, polluting the air and making it almost impossible to reach any destination in short time.
My recommendation: Focus on one area and don´t try to combine too many sights on one day as the distances are huge and because of the traffic it can take forever to reach your next destination. That´s why metro is always the better option. Although taxi rides make sense, if your destination is not close to a metro station.Taxis are cheap as well, but you should definitely avoid using them during rush hour!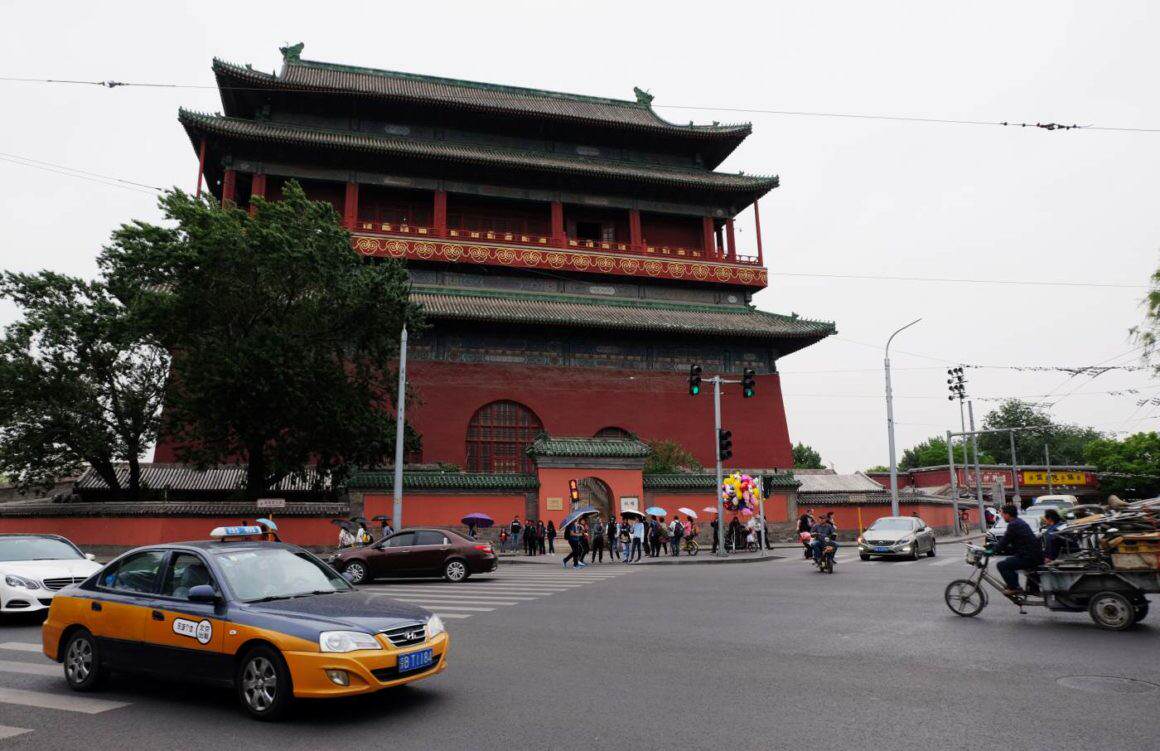 Most of the time there is somehing in the air…
While in Shanghai we are already not so amused about the days, when the air quality index shows a number above 150, meaning "very unhealthy", in Beijing that´s pretty much normality. And if there is no too high pollution, you might as well face a sandstorm approaching from Inner Mongolia, which darkens the sky and even turns the rain drops brown-ish before they are hitting the ground.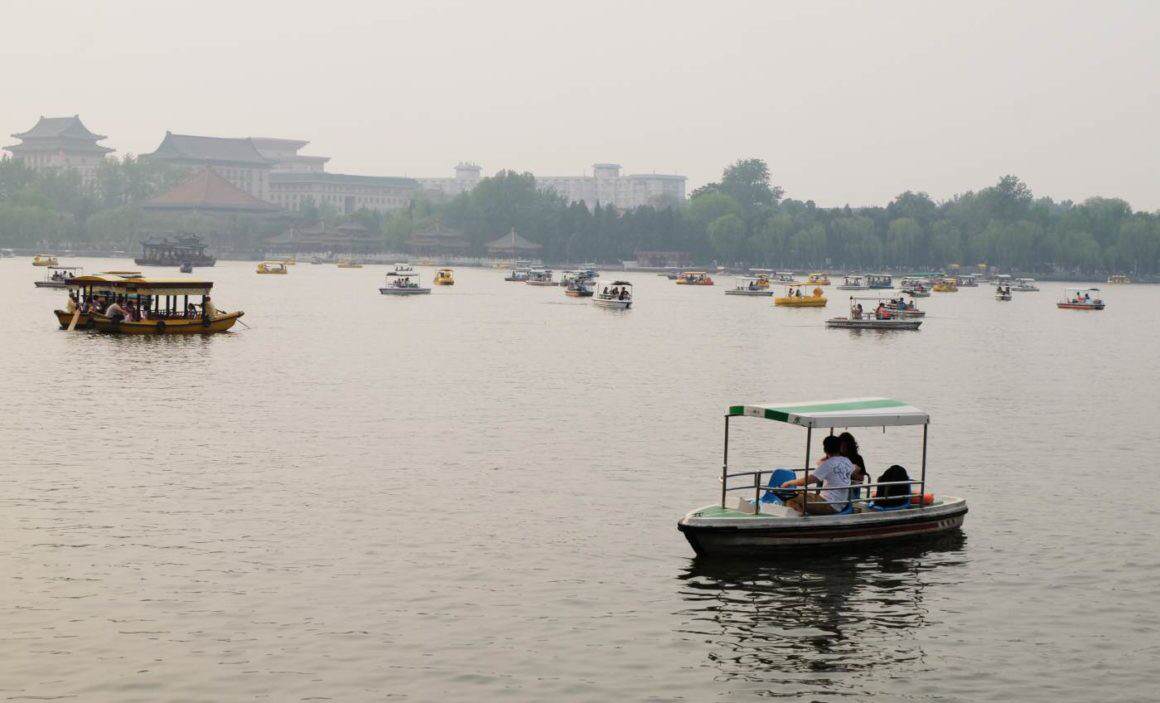 To our surprise, people in Beijing rarely wear any masks to protect themselves from inhaling in the micro dust particles. Even if the pollution is (unfortunately) as obvious as it gets. Does anybody have an explanation for that?
The early bird catches the pic
As described further above within the individual sections of the sights: Being an early bird will pay off for every spot you visit, as it will at least allow you avoid the large tourist groups.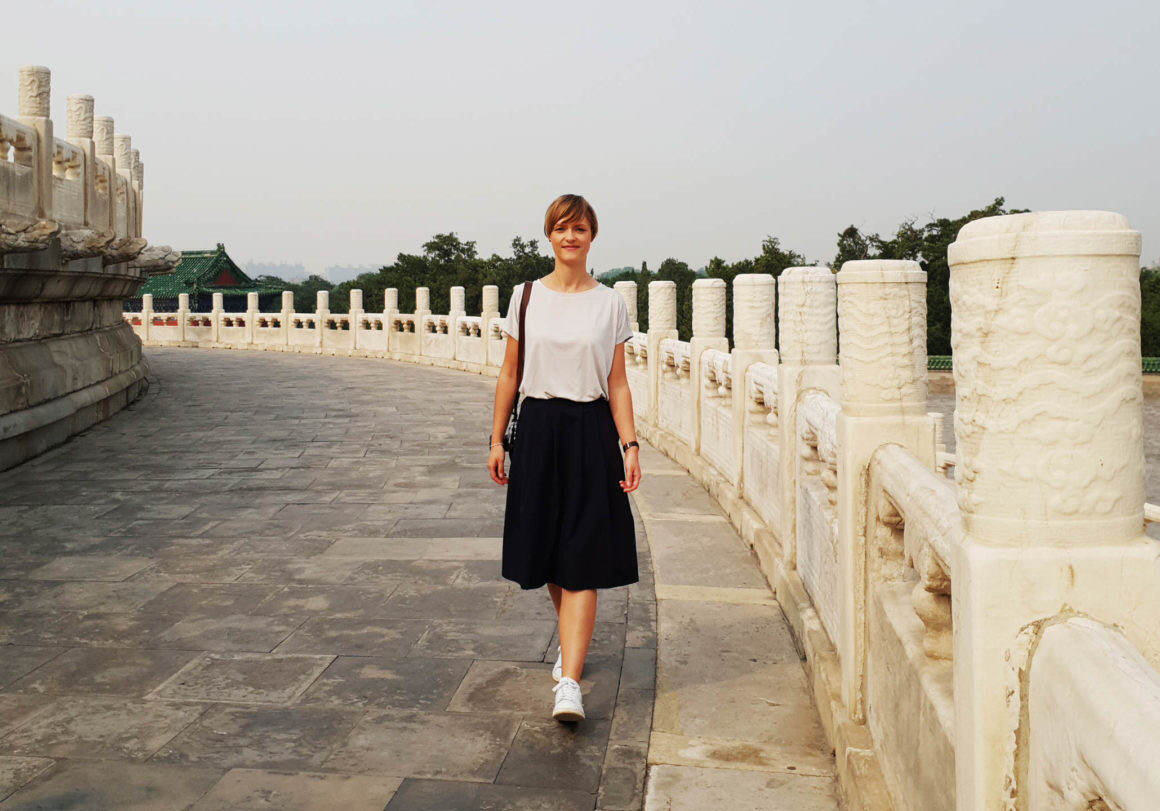 ---
---
How to get to Beijing
By plane, train, bus, actually every transportation option is possible. So it depends on the distance and time which option you go for. We chose the train to make our way from Shanghai to Beijing. It´s a very convenient way to reach the capital, as there are several highspeed trains (almost every hour), which take you to Beijing South Railway Station in only 4,5 hours. Not too bad for a 1.318 kilometres long ride. Travelling with a speed of 350 km/h and only a few stops along the way make it happen.
We are really impressed by the reliability of Chinese trains. They are fast, comfortable and on time. Closing the doors with a loud beep and leaving the station 1 minute before the official departure time makes them even more punctual than the famous Shinkansen in Japan. 🙂
So better don´t arrive too late. The access to the tracks looks similar to gates at the airport, which makes it also pretty easy to find the right one. Good to know: The doors to board the train only open about 15 minutes before departure. No surprise that pushing and hustling is quite common as everybody needs to be on the train on time… So, always plan in enough time, also to pass the security controls (similar to the airport), which will be even more packed on travel-intense (vacation) days.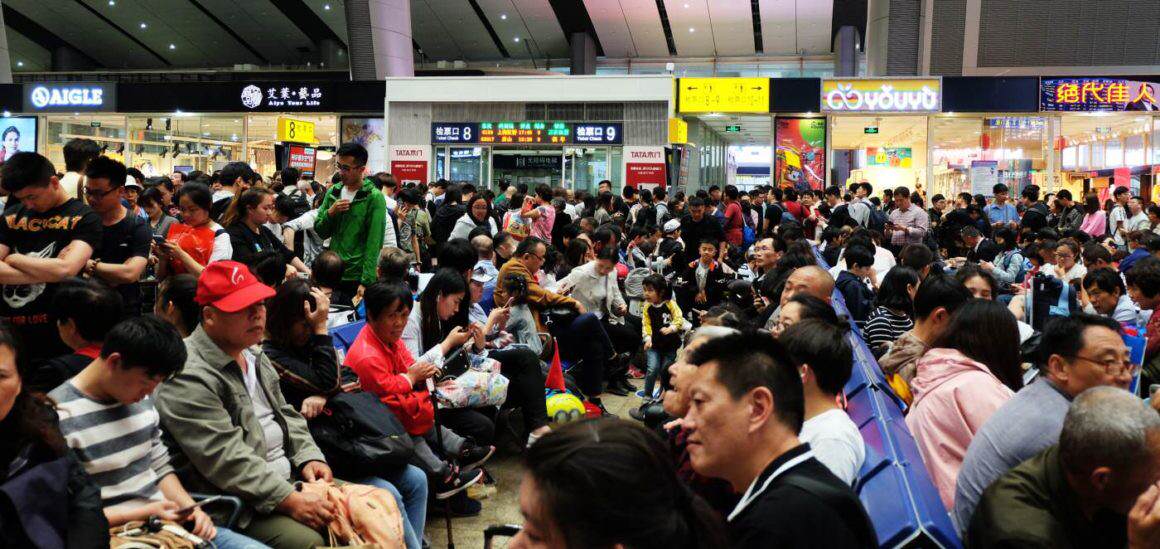 ---
Where to stay in Beijing
We had the opportunity to stay at Roosewood Beijing, a 5-star ultra-luxury hotel with great views of Beijing's skyline and the iconic CCTV Tower. We really enjoyed our stay there, loved the breakfast and dinner options at Manor Club, which offers a relaxed and private atmosphere while enjoying a drink and letting the day's impressions sink in.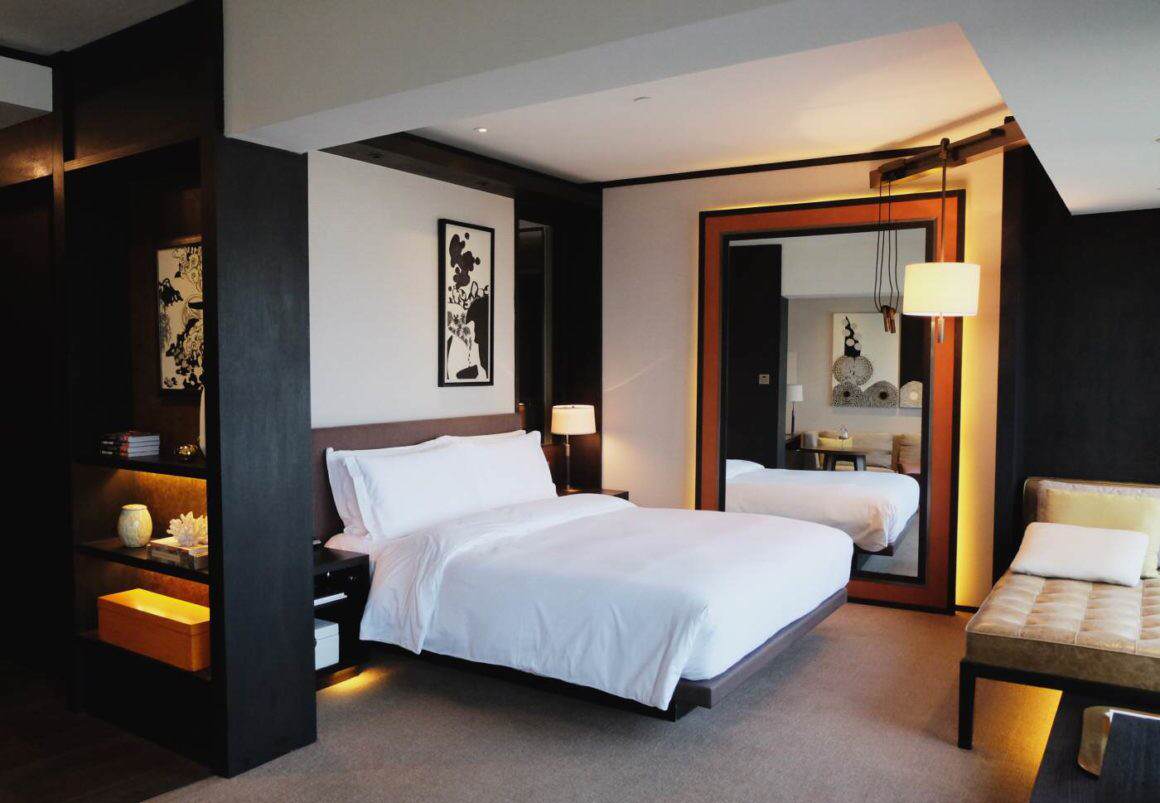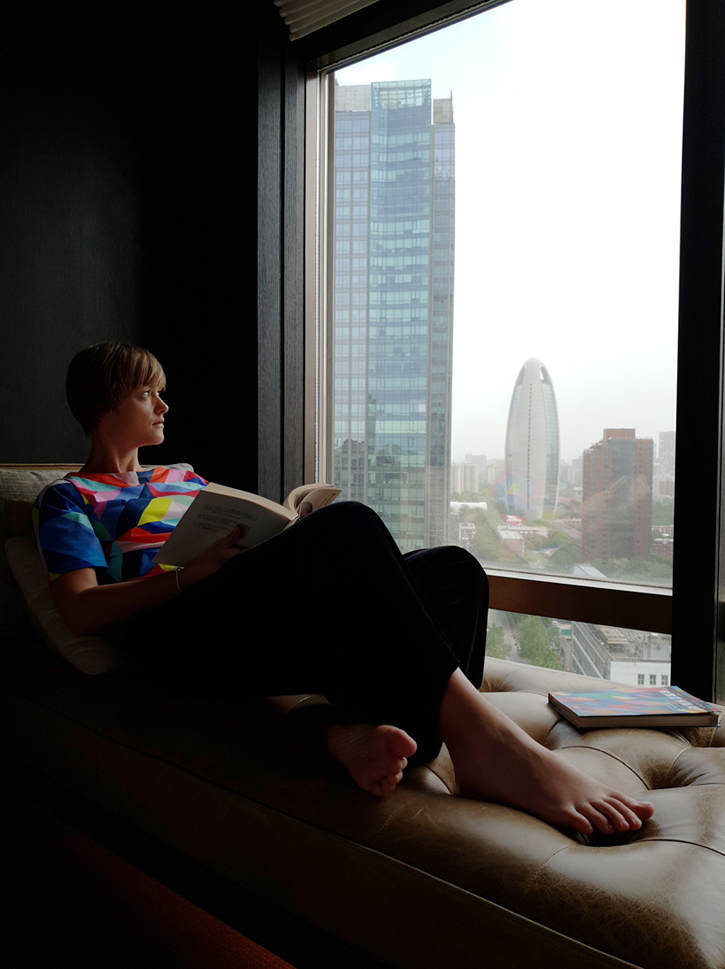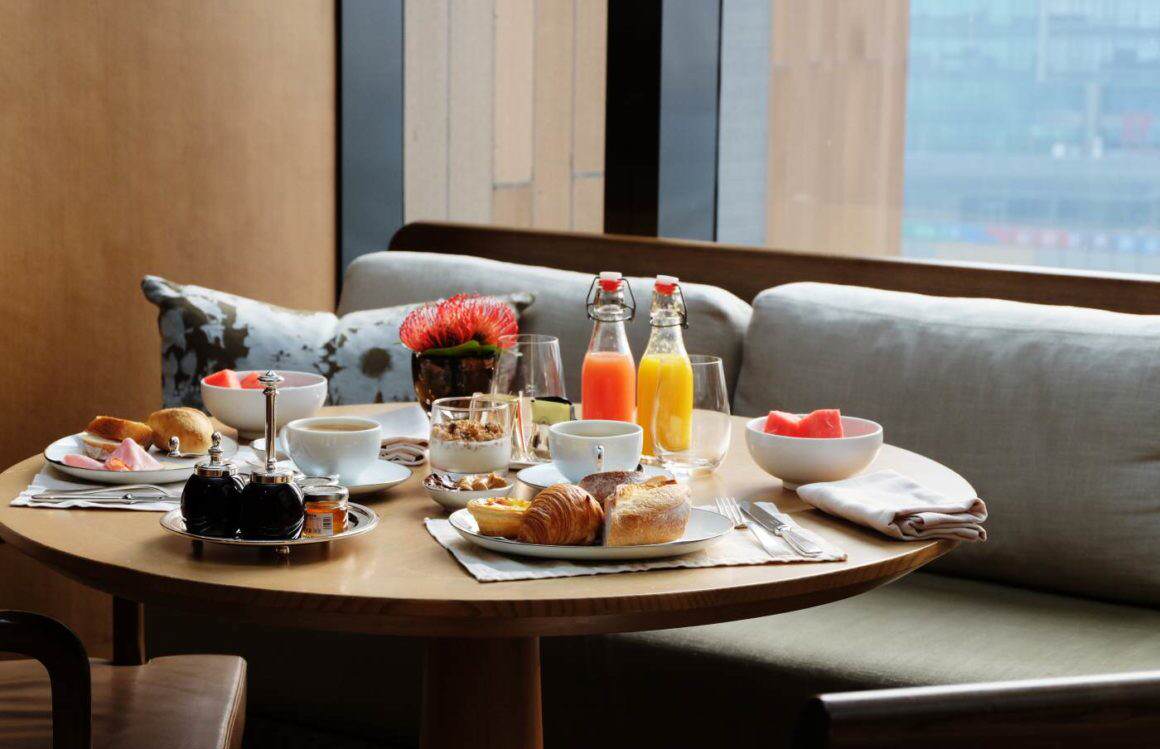 Of course we also enjoyed the generous pool and the exclusive spa – the perfect place to relax, especially after our 15-hours trip to the Great Wall.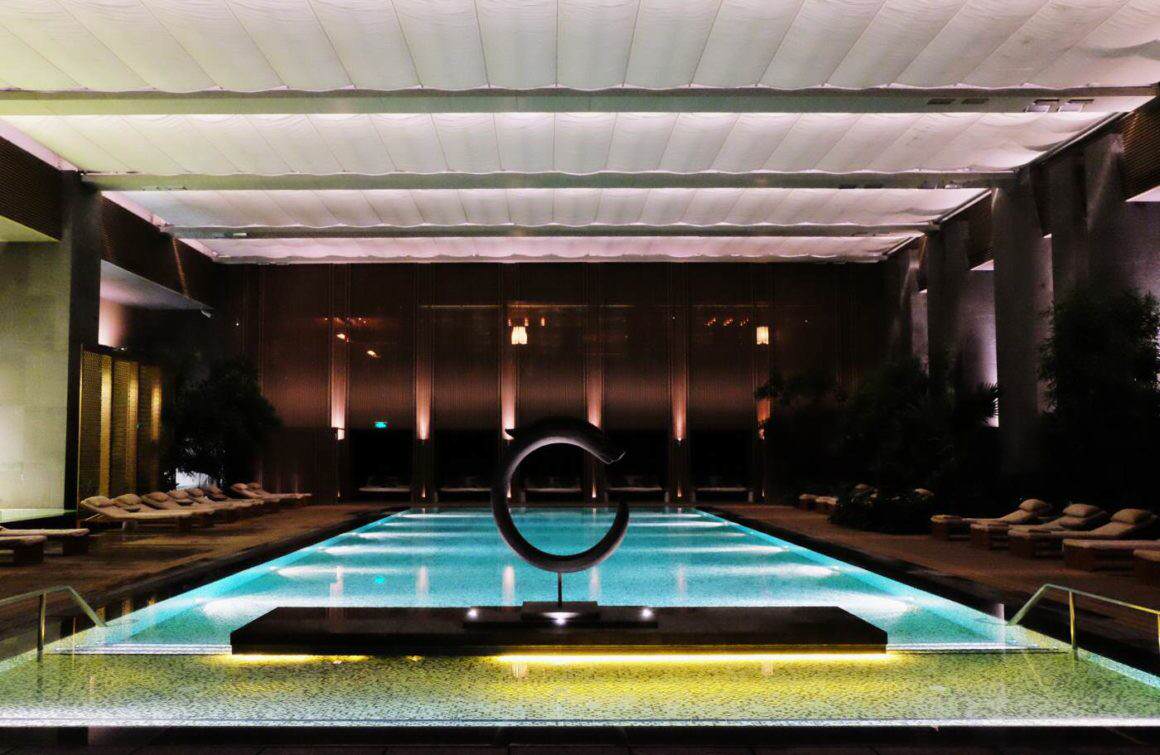 Some fun facts at the end:
The Rosewood Beijing does not only offer a great spa-area, but also the opportunity to rent out a Spa-Suite, where you have your own whirlpool and treatments taking place in your room. Definitely an option for our next time! 😉
Even if the Rosewood Beijing "only" offers 282 rooms, it owns 6 restaurants, each specialized in a different cuisine – with the 'Red Bowl' being the only integrated Hot-Pot restaurant in the ultra-luxury hotel-landscape.
At MEI Bar you can enjoy livemusic on 6 nights per week, performed by the 6 members of the hotel's own band. And they are all living in the hotel, too! 🙂
---
Click to see all Photo Galleries of Beijing:
798 Art District| Temple of Heaven | Tian'anmen Square | Forbidden City| Galaxy Soho, CCTV Tower & Bird´s Nest  | Hutongs | Beihai Park
***
DISCLOSURE
Rosewood Beijing supported our stay by hosting us for three nights on a special rate.
As all articles on this blog, it still reflects my personal impressions and opinion.
***
QUESTIONS & COMMENTS?
Have you ever been travelling through China and visited the capital Beijing? Leave me a comment! Do you like the article, or still have any suggestions or feedback? I am happy to read what you are thiking! If you like my content, please feel free to share this article with your friends!
Are you curious now? In the category China you can find further travel stories from the land of the rising sun.
***
 – SMILE4TRAVEL NEWSLETTER –
Become part of the Smile4Travel Community – Follow my Facebook Page & Instagram and register for my Newsletter, so you don´t miss any Smile4Travel adventures! No Spam – I promise!
[mailpoet_form id="1″]