This post is also available in: Deutsch (German)
The further you head out of the city center of Shanghai, even if it´s only for some metro stations, the closer you get to the real Chinese way of living. My trip into the Northwestern district of Putuo takes me into another world: Solely apartment buildings and industrial facilities everywhere, but no tourists at all. The main reason behind this is on the one hand there are not too many tourist attractions out here – besides the contemplative Zhenru-temple, which is actually on the list of national cultural heritages of China. On the other hand the area seems rather unspectacular: It lacks the charming chaos of Puxi, the classic China, which can be found in the Old Town, but also the innovative and modern spirit of Pudong.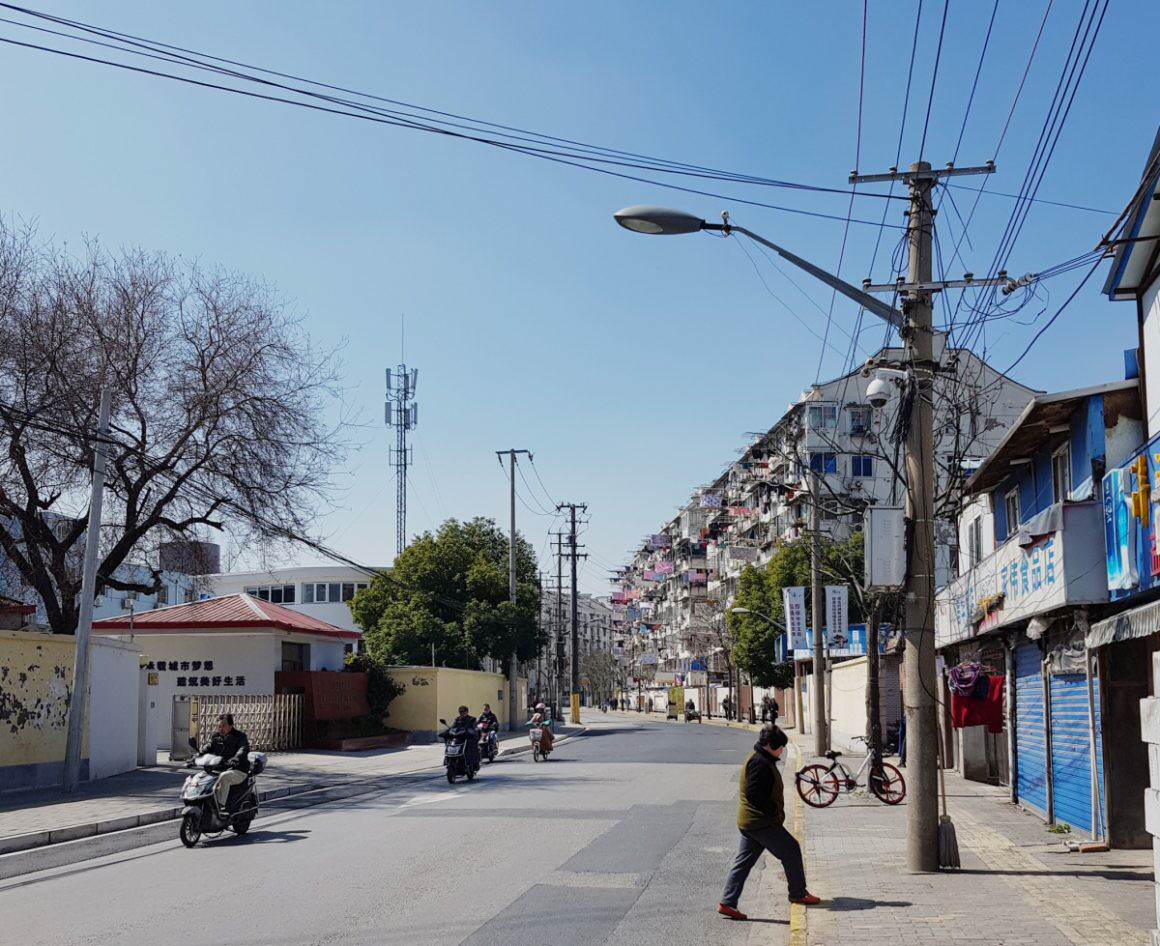 Perspicuous that the Shanghai visitors, who only spend some days or even hours in town, prefer to visit the easily accessible temples in the middle of the city centre. Anyhow, from Former French Concession it takes half an hour to reach the Zhenru metro station at the outskirts of the ciy centre. As I exit the metro and enter the streets of Putuo, I feel like being in a completely differnet town: Only surrounded by multi-level apartment buildings as far as I can look, long roads and one construction site after the other.
Buddhist Temple Zhenru
After passing by several hundred metres of construction sites, I eventually reach the ancient streets of Zhenru and the buddhist temple with its 50 metres high pagoda. It´s 10 RMB to enter the temple site, which is only visited by a few religious Chinese and retirees on this sunny spring day.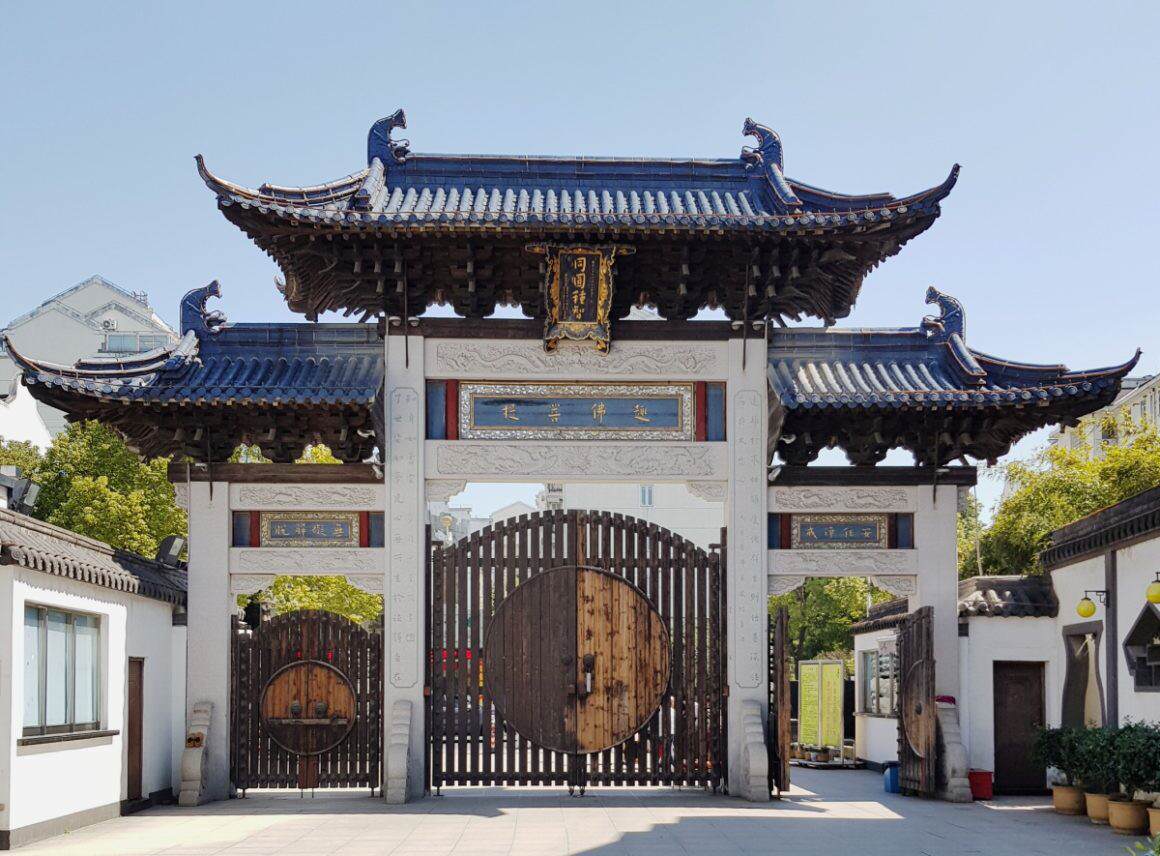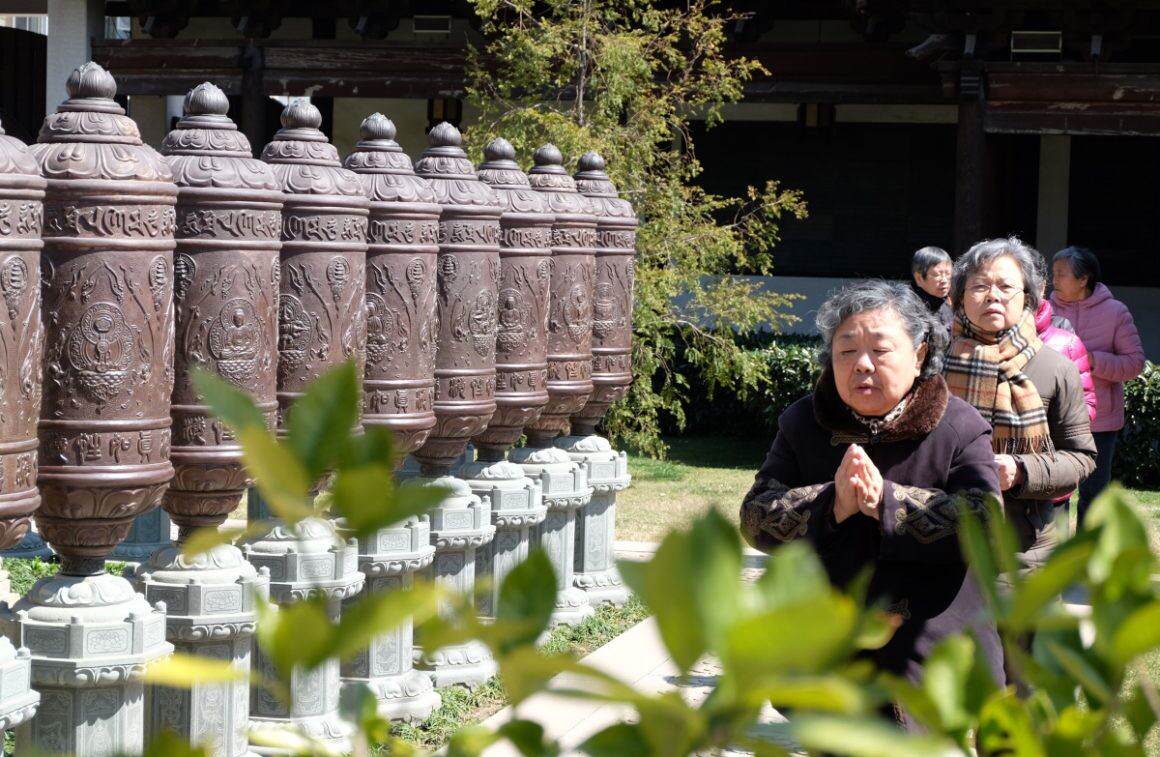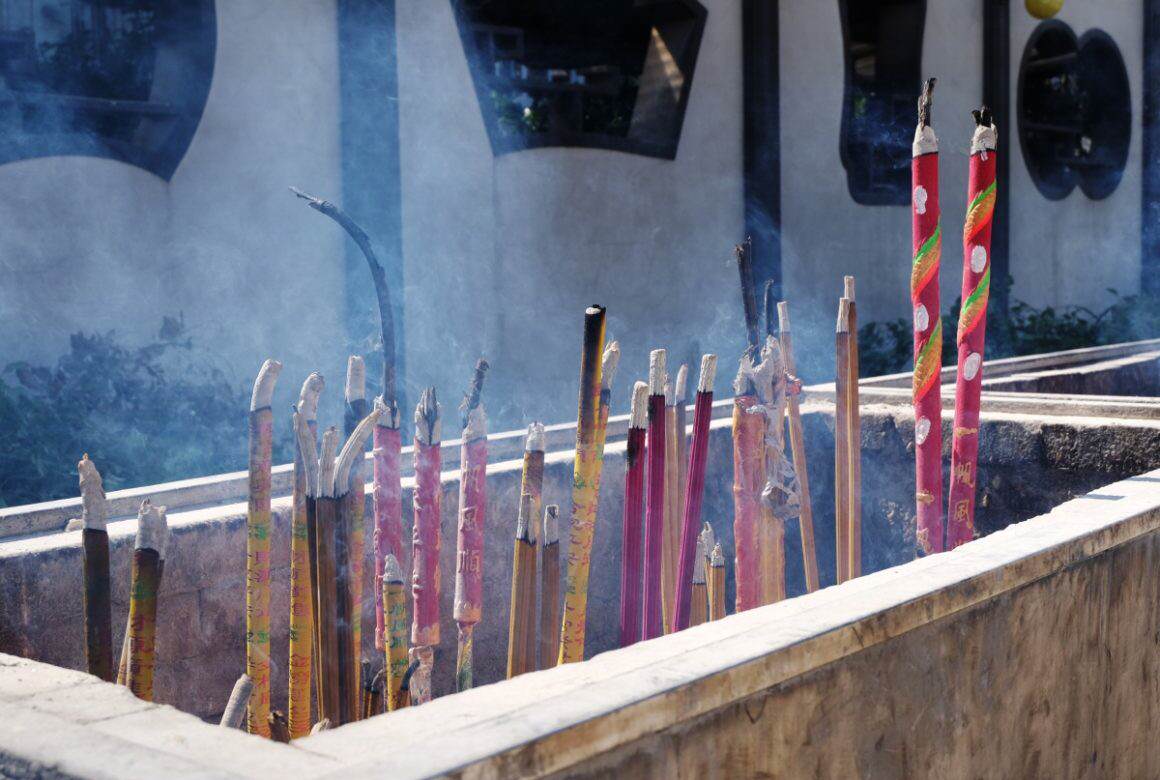 People meet here to pray, rest and chat, it seems. It´s surprisingly quiet, although the temple is located in the middle of an residential area. Slowly paced I start exploring the areal, enjoy the tranquility and watch the people around me doing their thing.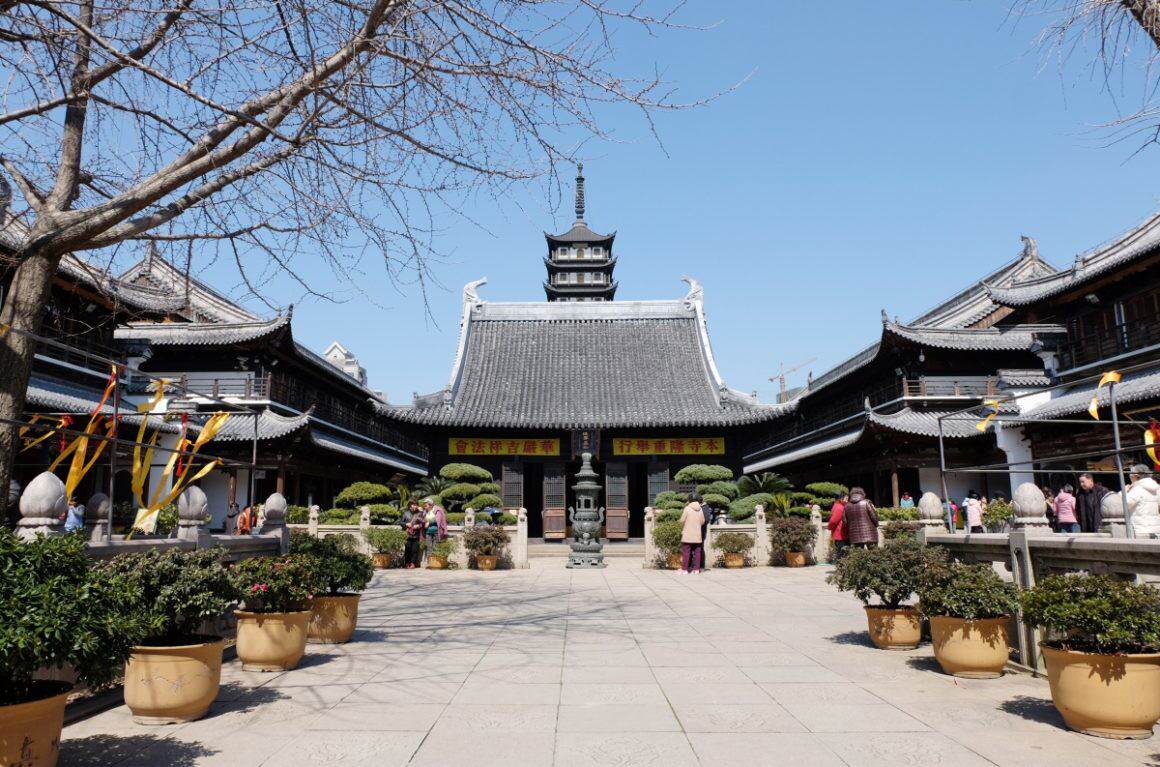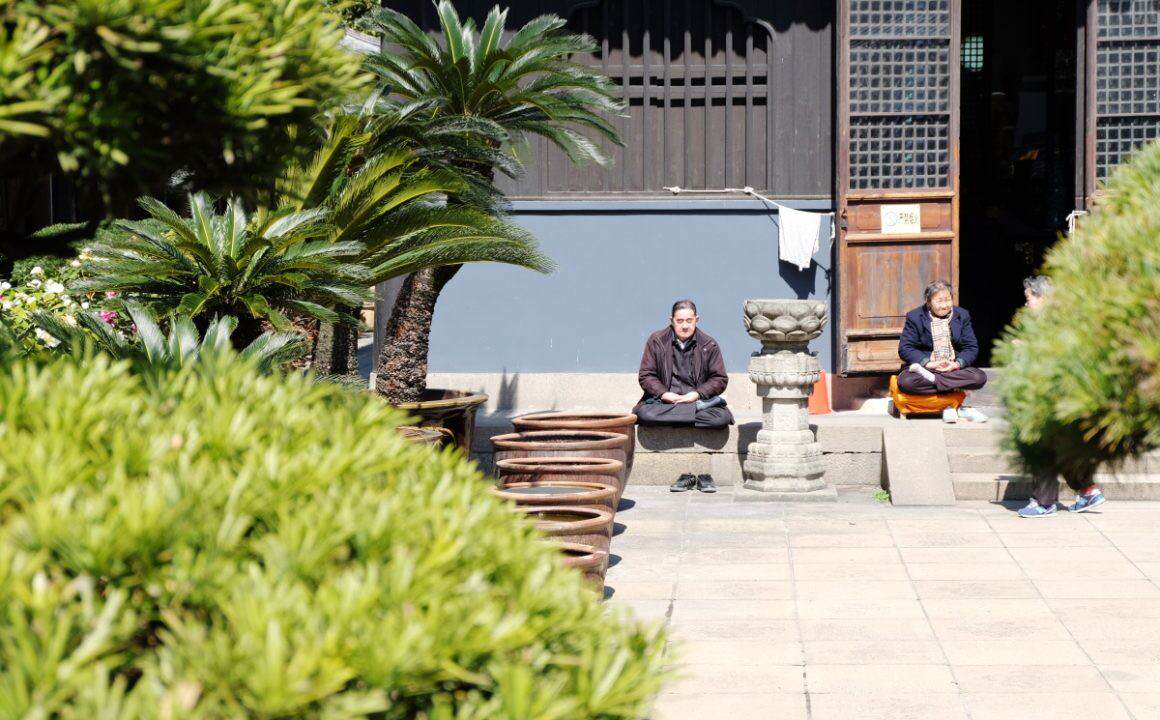 40 monks live in Zhenru-temple and cultivate the facilities. So if you bring some time, you can still dive into buddhist everyday life around here.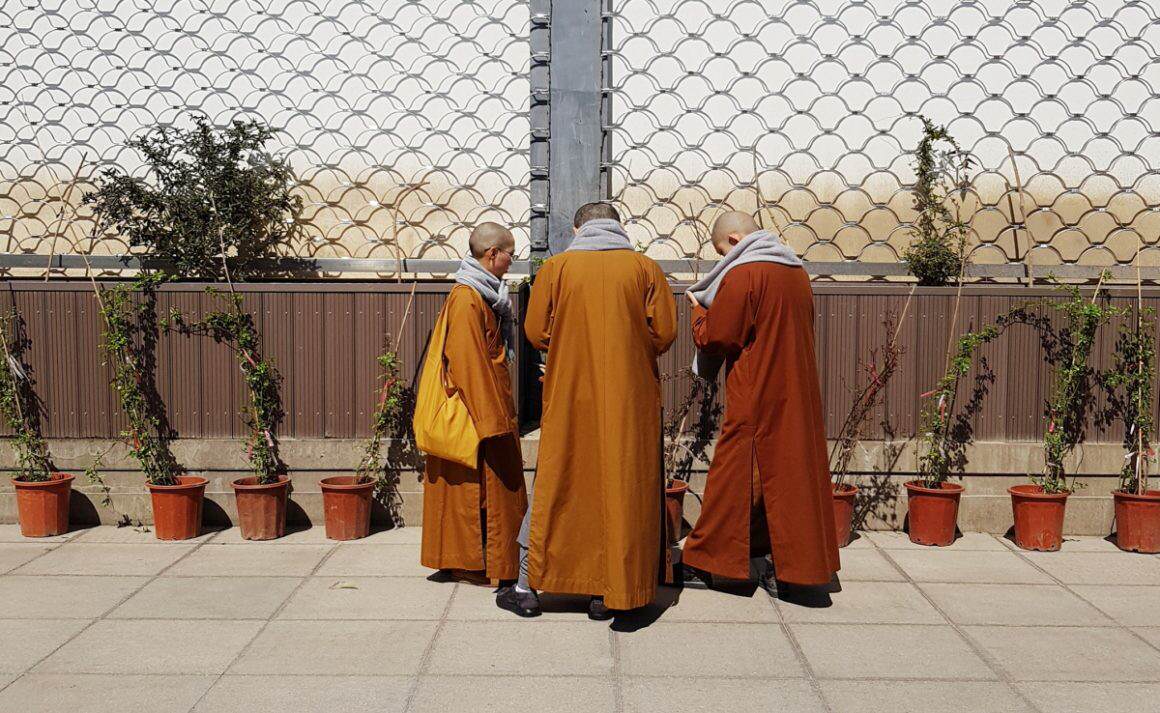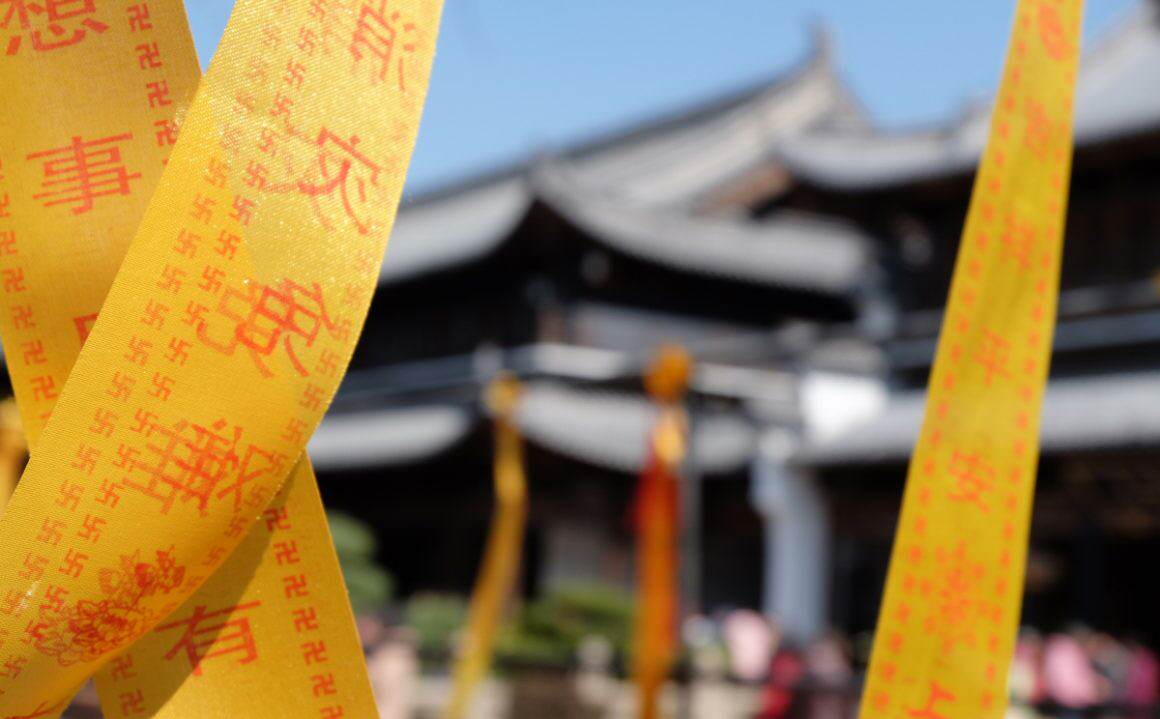 Shanghai Outskirts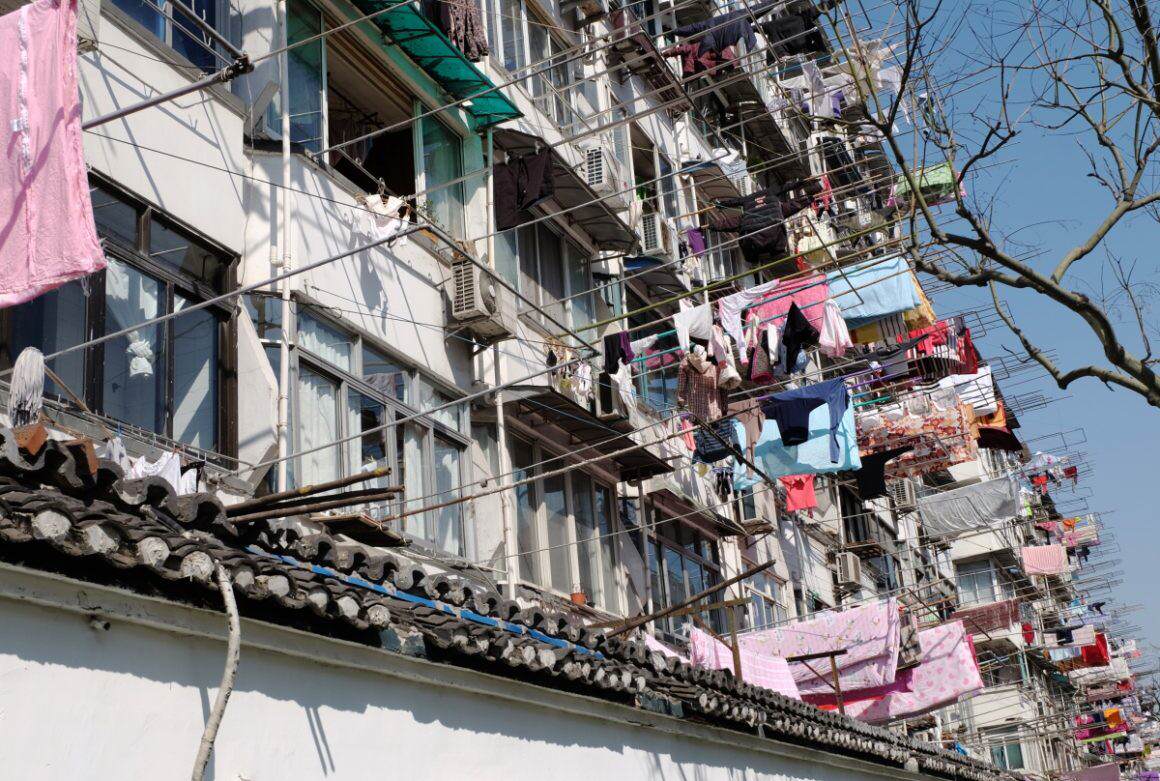 My further exploration takes me even deeper into this outskirt of Shanghai, close so Jinding Lu. Also here I have to cross big junctions and pass apartment buildings without seeing any vibrant streetlife with shops and restaurants as I´m used to from Former French Concession. Out here Shanghai is different. It´s more quiet and maybe a bit more normal. There is a feeling of suburban atmosphrere but without any idyllic touch to it. Still I find it quite interesting to explore also this side of Shanghai, where the life of an average Chinese becomes more visible than in the colourful, loud and vibrant city centre.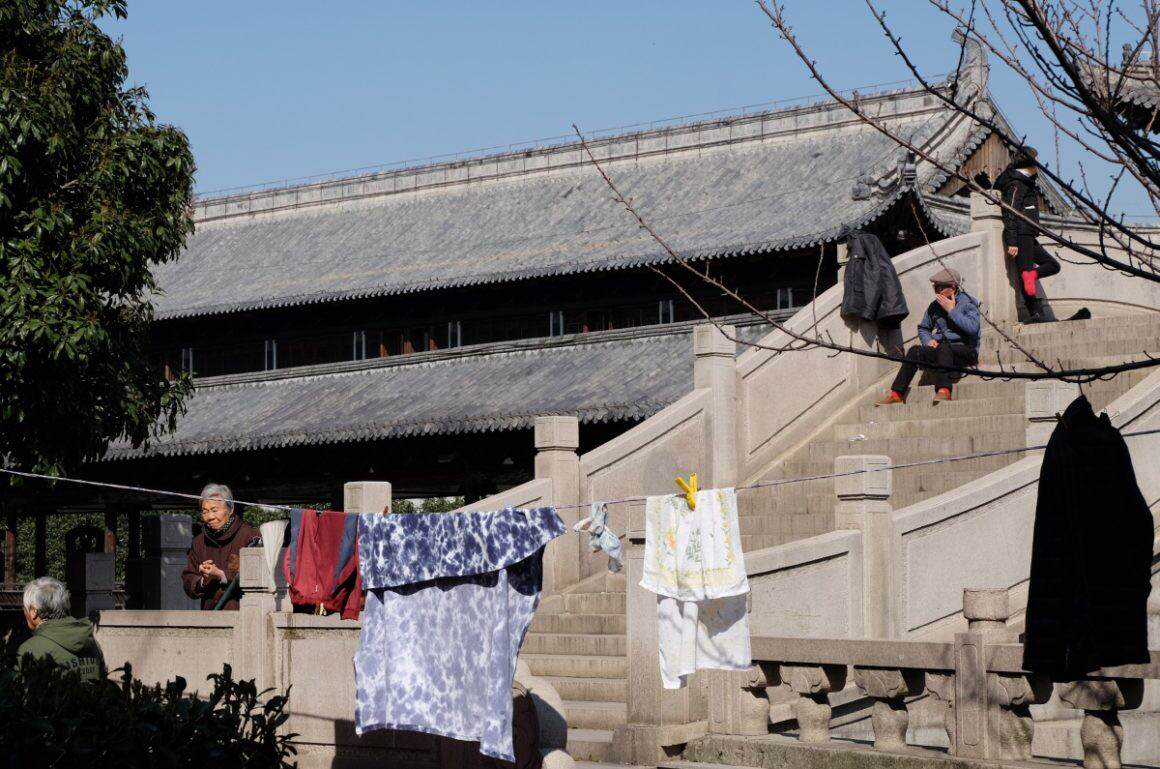 My next destination, the birds and flower market at Zizhou Lu, which I unfortunately only find abandoned. Apperently it was only closed down some days ago. The entrance doors are blocked and guarded. A short look through the barriers confirms: Behind these doors must have been a big market, where beside plants and small animals also pottery, decoration and furniture was sold. The vendors are still busy wrapping-up and removing their goods. Whether the market will re-open again or move somewhere else, I cannot tell. Just read that lots of markets like this were shut down in the past years already.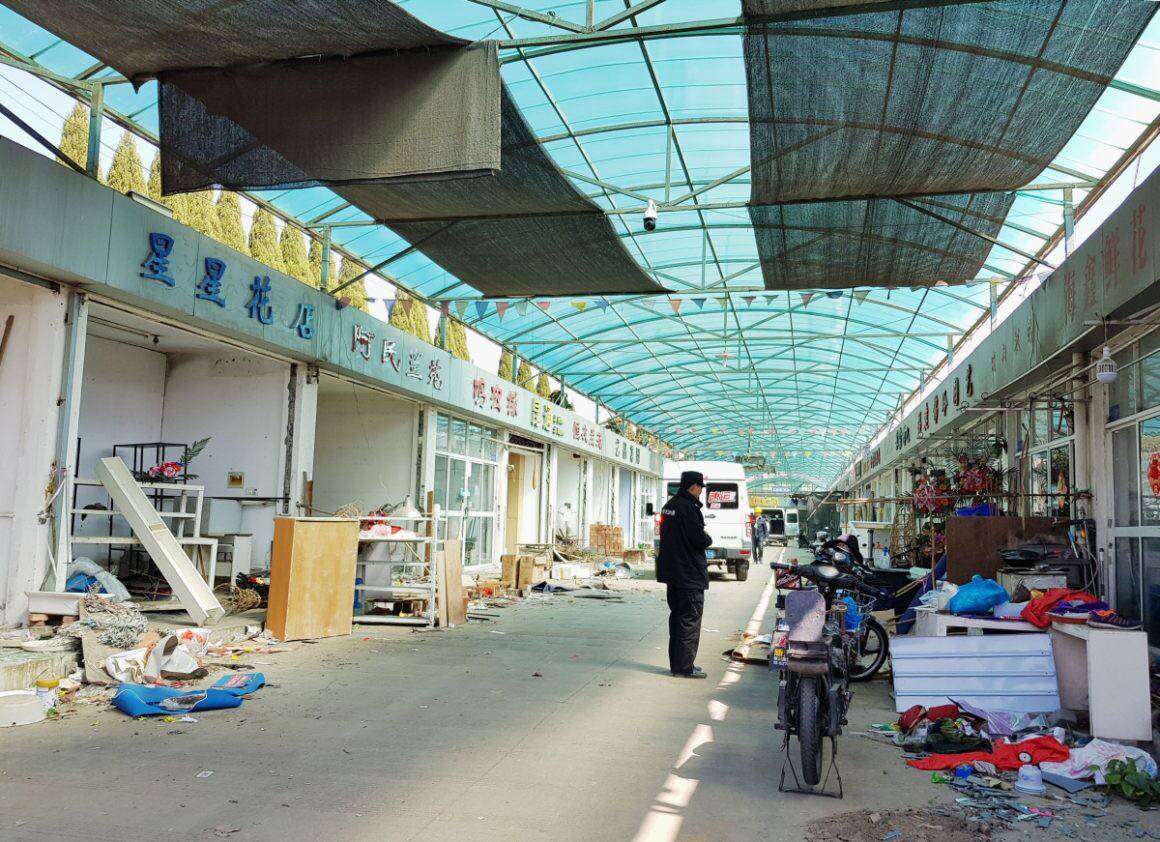 So my way takes me back to Zhenru, because the next metro station in this area is at least 20-30 minutes away. Back at Zhenru once more I dive into the busy streets around the temple and discover yet another new perspective of the pagoda.
My conclusion: The trip to Zhenru was worth absolutely it. Unfortunately the nine-level pagoda was closed to climb on the day I visited. Otherwise you can enjoy a wonderful view, which allegedly reaches all the way to Pudong on a clear day.
***
QUESTIONS & COMMENTS?
Have you ever been to Shanghai and know about the diversity of this Chinese metropolis? Leave me a comment! Do you like the article, or still have any suggestions or critics? I am happy to read what you are thiking! If you like my content, please feel free to share this article with your friends!
Are you curious now? In the category China you can find further travel stories from the land of the rising sun.
***
 – SMILE4TRAVEL NEWSLETTER –
Become part of the Smile4Travel Community – Follow my Facebook Page & Instagram and register for my Newsletter, so you don´t miss any Smile4Travel adventures! No Spam – I promise!
[mailpoet_form id="1″]