This post is also available in: Deutsch (German)
Hong Kong: City of skyscrapers, green hills and big crowds. The destination is popular with travellers from all over the world, as well as with business people staying only for a stopover and expats temporalily living here. Especially because the metropolis is so different from other big cities. So diverse regarding the mixture of urban development and nature. And because Hong Kong is so international, some visitors might even wonder whether Hong Kong belongs to China at all. Its proximity to mainland China, the history as former British Crown Colony and the current status as special administrative region with its variety of influences make Hong Kong unique in all respects. Despite all the popularity some visitors describe Hong Kong as a very busy and packed city, where people always seem to be in a hurry, pushing through the streets and into full subways without a smile on their faces or even give attention to others. Our impression of Hong Kong is a completely different one. As we get into a taxi at the airport, the driver welcomes us in impeccable English. On the street locals stop and ask whether we need any help with directions, as we obviously seemed confused when navigating with Google Maps. We haven´t encountered such a situation for quite a while. Not only the fact that apps like Google Maps actually work perfectly is unusual for us when travelling within China. Also fun fact of being approached in crystal-clear English is a bit irritating for us at first, in a completely positive way of course. And for sure there is a big difference between travelling to Hong Kong from a Chinese megacity like Shanghai, or from another part of the world. The pure dimensions, the density of skyscrapers and the crowds can be overwhelming when visiting for the first time. But it seems we got used to quite a few circumstances by now…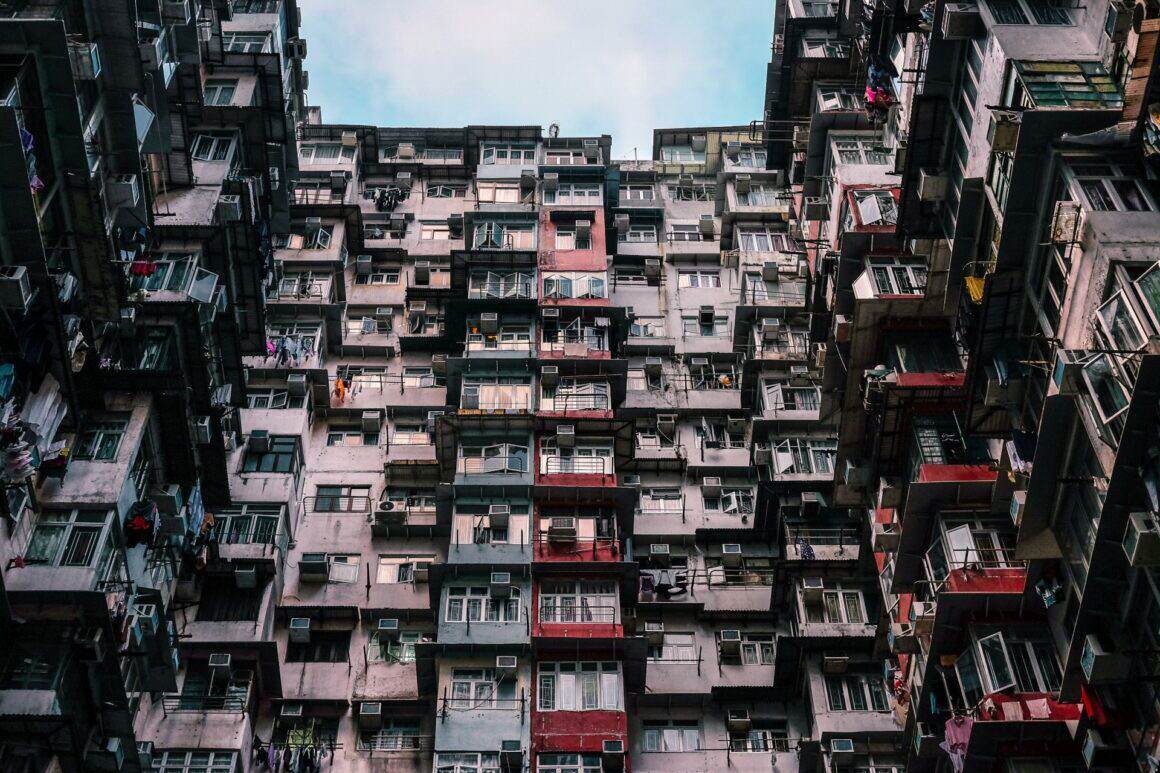 Hong Kong´s size and diversity are overwhelming! Hong Kong is one of the most densly populated cities in the world. Nearly 7.5 mn people live on 1.105 km², which results in a population density of 6.500 people per km². (in Germany only 230 people live on 1 km²). Furthermore the city of Hong Kong is not only a concentration of living- and business compounds, but consists of several islands. That´s why the cityscape is not only dominated by highrise buildings, but disrupted by green hills, which makes the metropolis so unique.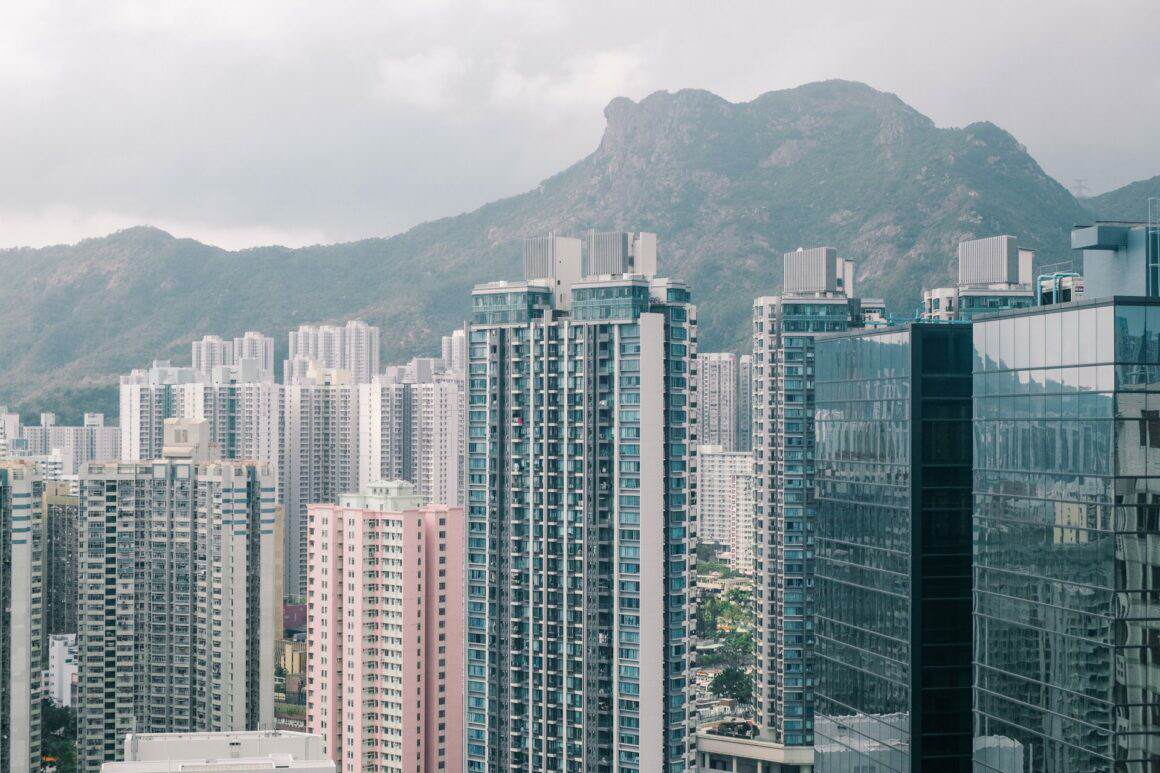 All these facts combined make it quite clear: There are countless to do´s and opportunities to explore the city and the surrounding islands. Also it explains Hong Kong´s popularity with fans of big city lights as well as naturelovers and of course all the people who love the miture of both. So what to do in Hong Kong? Here are my personal tips for Hong Kong:
#1 Island hopping
Starting with exploring the city center of Hong Kong means you will hop between islands: The former industrial area of the peninsula Kowloon and the modern part on Hong Kong Island are separated by the sea. Of course both parts are connected by a modern subway system (MTR). But in order to combine transportation with some sightseeing you should definitely take the ferry between Kowloon and Hong Kong Island. A ride with the traditional Star Ferry, which is in operation since 1888 already, isn´t only cheap as the ferry is part of the public transportation system. Also the frequent and fast connections are a plus. Not to mention the Wow-effect the view of Victoria Harbour and the skyline offers in return. A ride with the star ferry is definitely a must when visiting Hong Kong.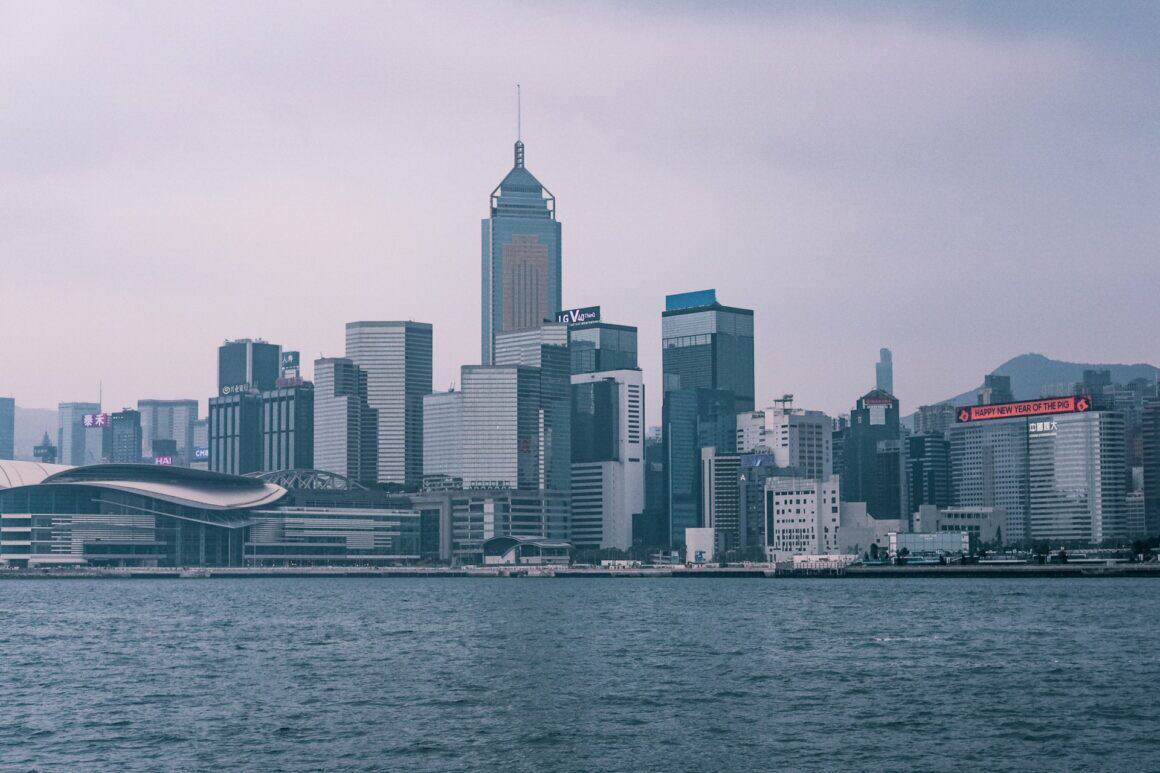 The regular ferry connections are also a great and easy opportunity to explore different islands and you should make sure to check some of them out! Besides Hong Kong´s biggest island , Lantau Island, there are quite a few smaller ones worth discovering. Even an excursion to Macao is an easy daytrip.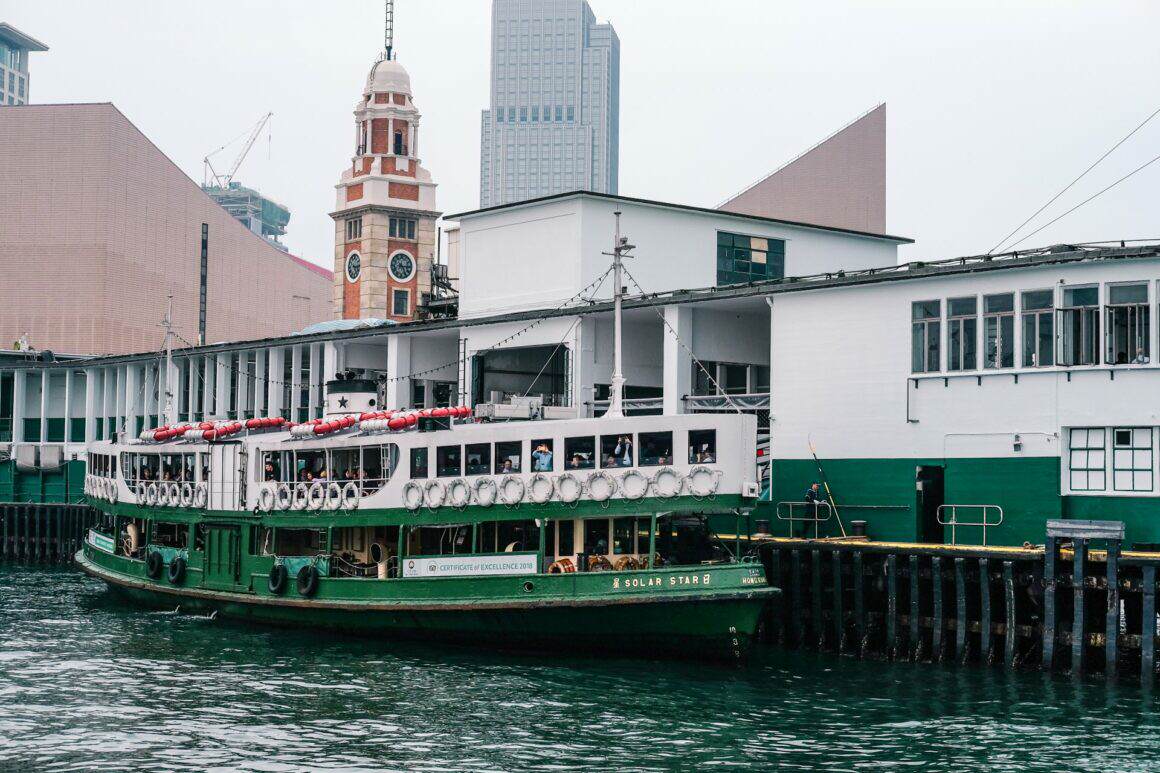 #2 Hiking in & around Hong Kong
Even if hiking normally isn´t a typical activity on a citytrip, it's a no brainer that going outdoors needs to be high up on your to do list for Hong Kong, at least in my opinion. After living in Shanghai for more than a year now, I cannot take it for granted to change sneakers for hiking boots and just seemlessly dive into nature. In Hong Kong this isn´t a problem at all. There are plenty of hiking routes. To get an overview check out the websites DiscoverHongKong, HongKongHikes or TimeOut HongKong. After having the agony of choice we decided for two urban hikes and in addition a daytrip to Lantau Island.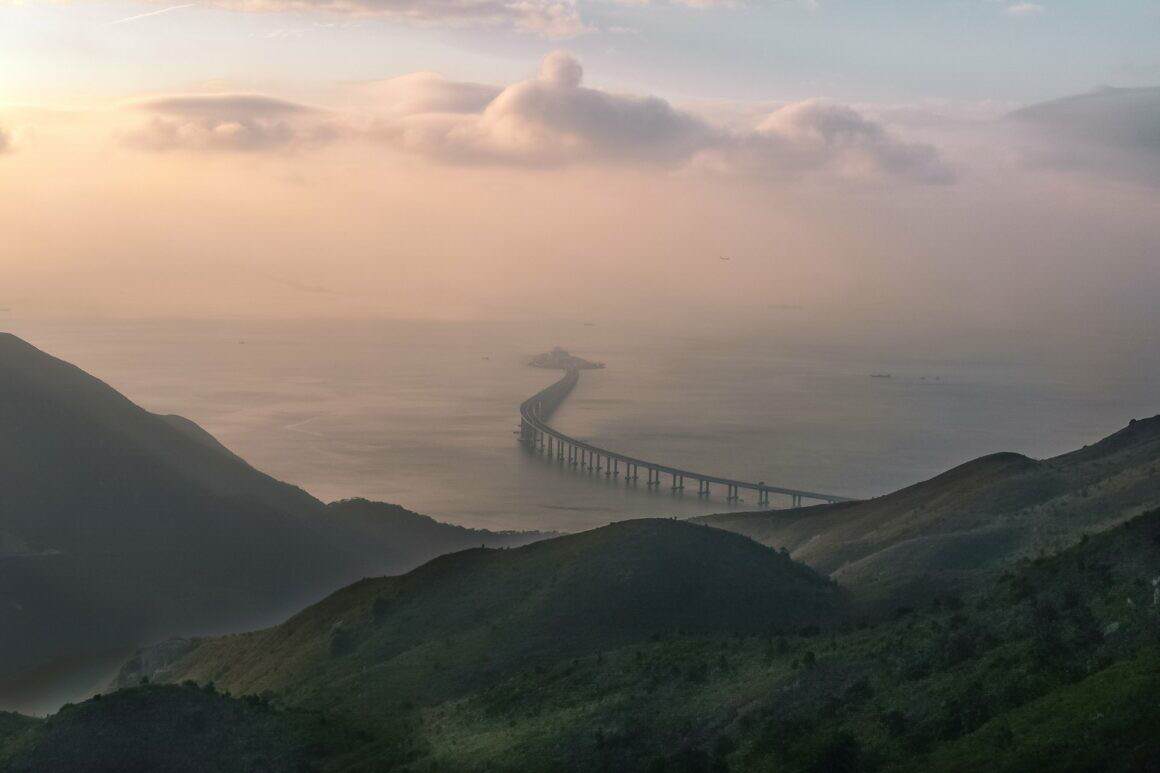 #2.1. Victoria Peak: Hong Kong´s landmark mountain
No Hong Kong trip without visiting its landmark mountain Victoria Peak, that´s the impression I got after doing some research and asking friends for their Hong Kong recommendations. The steep ride with the Peak Tram and the view of the city with its striking skyscrapers belong to Hong Kong like the Table Mountain to Cape Town or the Sugarloaf to Rio de Janeiro. And probably it does. But the long queues in front of the Peak Tram can have a deterrent effect. As we were visiting Hong Kong during Chinese New Year the number of visitors even might have multiplied. A (optimisitc) estimate of at least two hours waiting time, just to get into the Peak Tram, which would take us to the top of Victoria Peak and than sharing the space with hundreds, if not thousands of other visitors, sounds daunting to us. So we decide to reschedule our visit for 8am the next morning and in the end couldn't believe our eyes upon return, when literally not a single person was queuing in front of us for tickets. 10 minutes later we are already riding on the 1st Peak Tram of the day together with only a dozen other people – just once again we come across this typical 'phenomen' in China. After arriving on the top we go for a walk around Victoria Peak on the 3,5 km long circuit trail. For 45 minutes we only meet friendly people out for an early run or taking their dogs for a walk.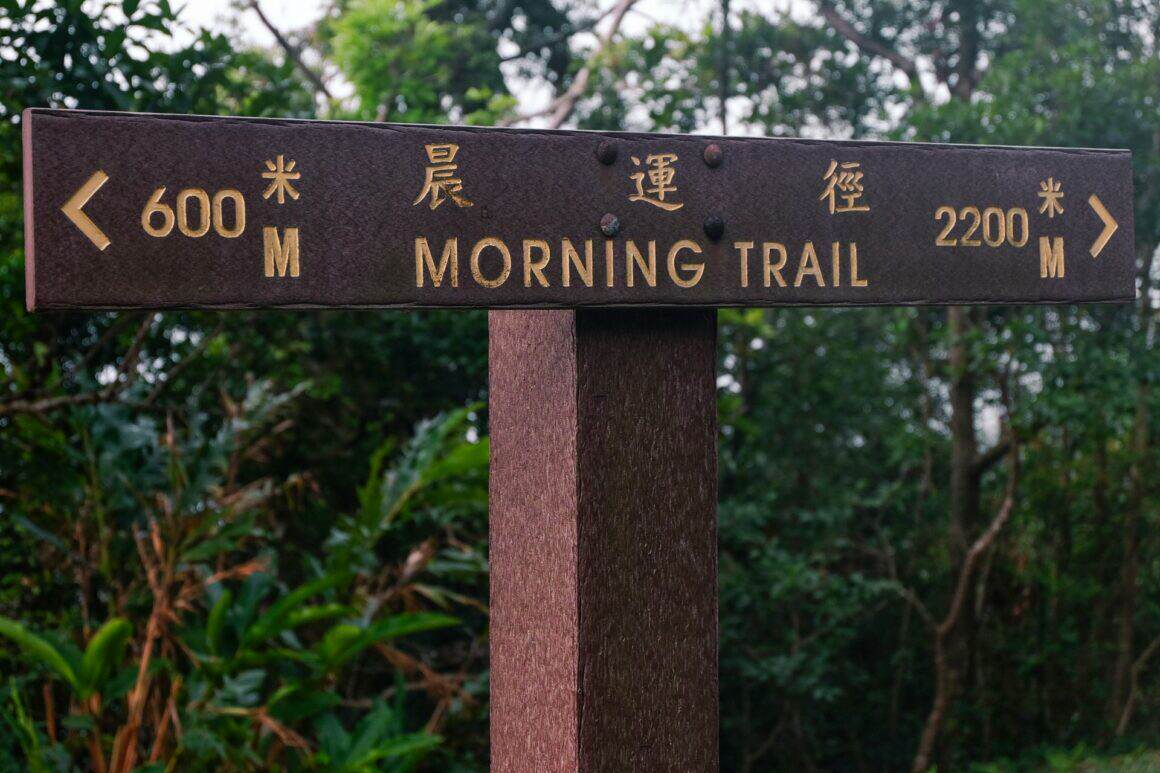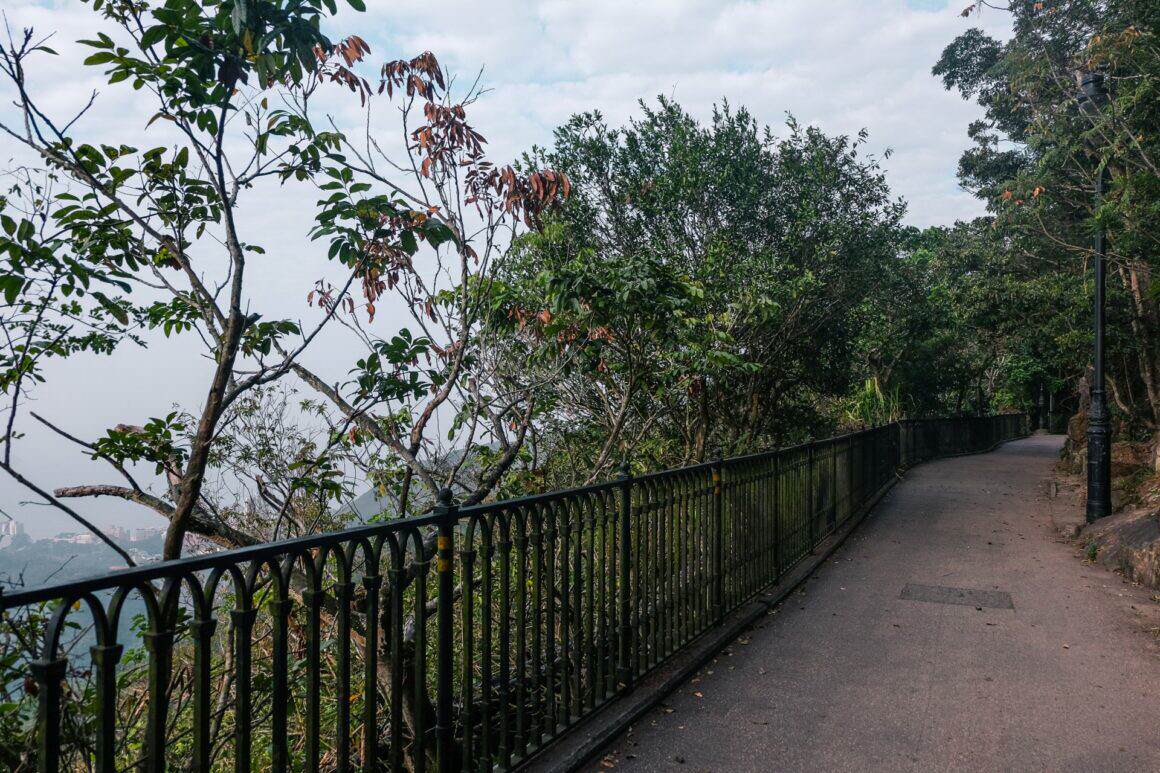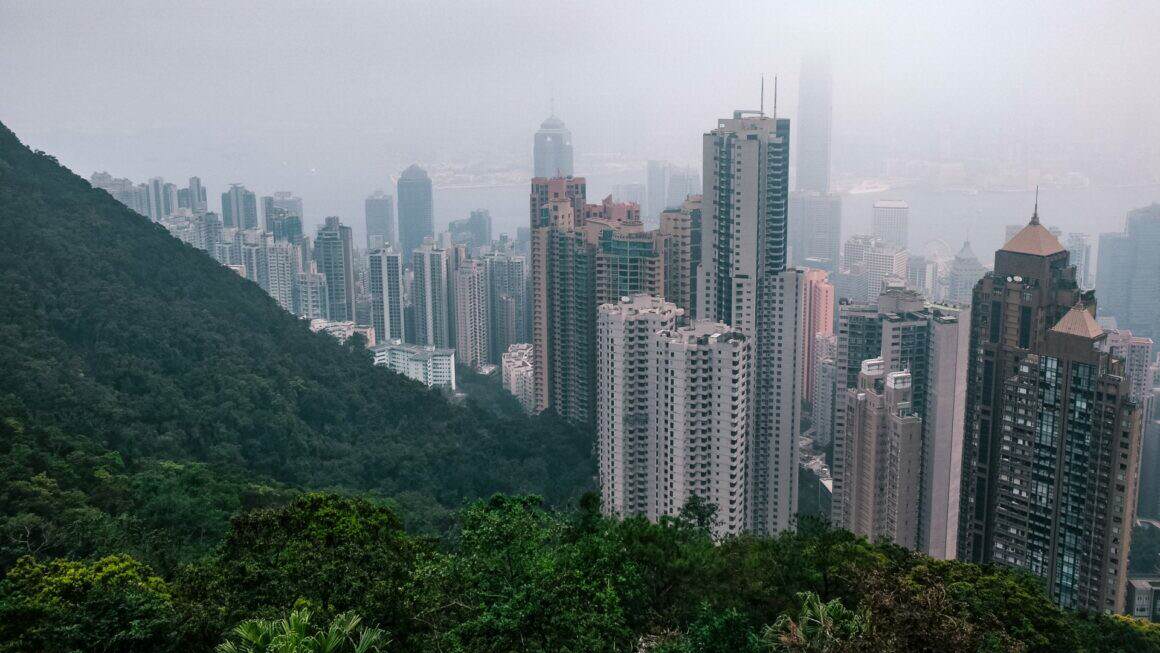 I have to admit that I had expected a bit more of the famous Victoria Peak view. So is it overrated? If you ask me, I would say yes. Again there are long queues similar to the day before, even if the view isn´t as great on that day because of clouds and mist. My recommendation: As Victoria Peak somehow is a must when visiting Hong Kong, try to arrive at the Peak Tram as early as possible to avoid wasting your time waiting. If queues are too long: Skip Victoria Peak and go for another urban hike instead, which offers even better city views.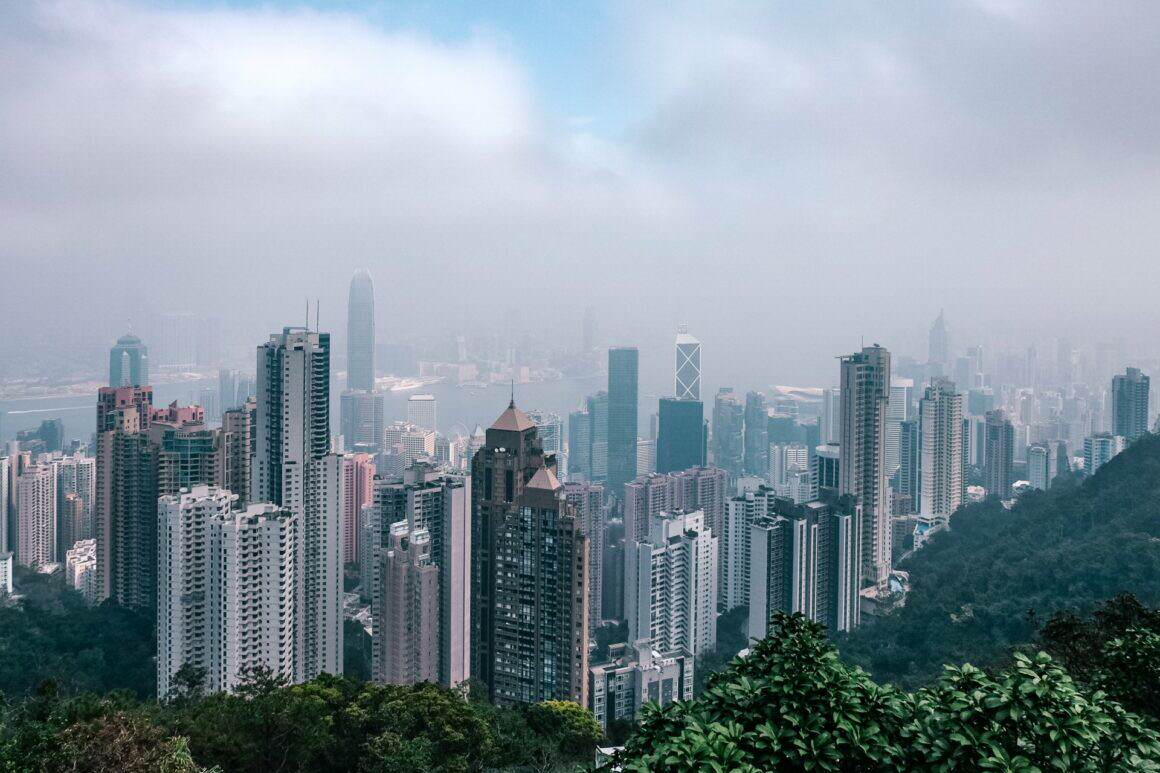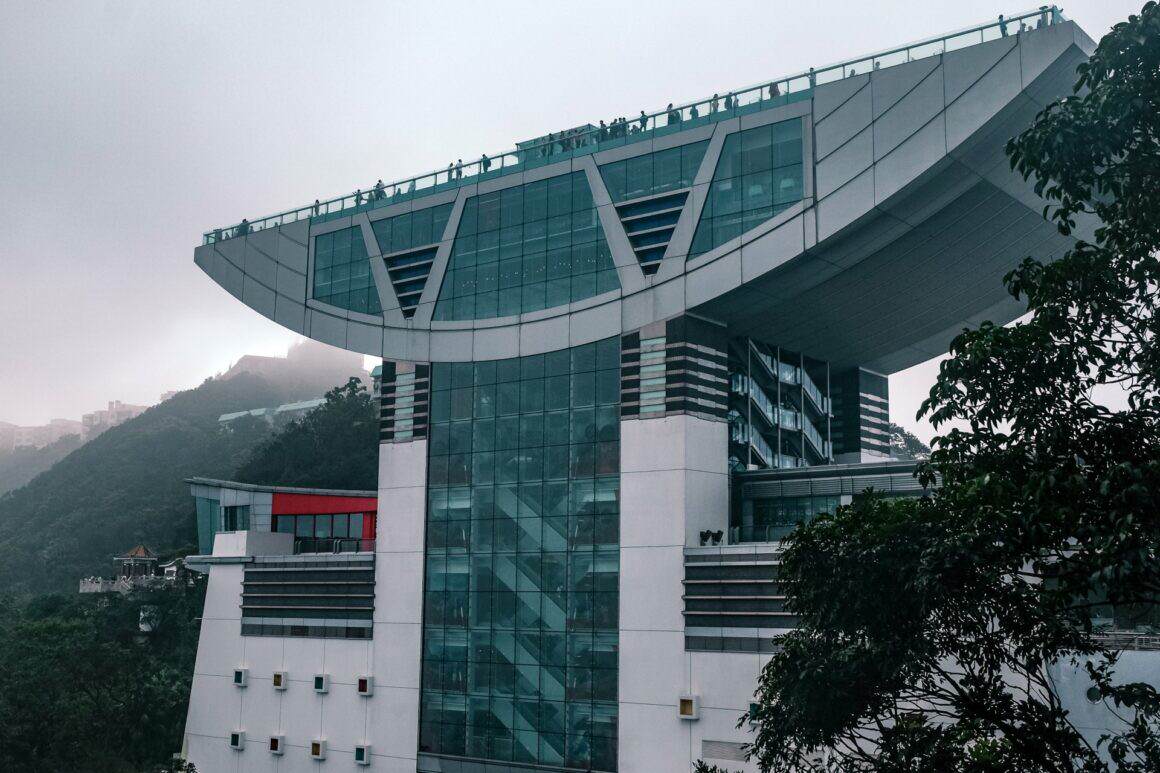 #2.2. Lion Rock
Lion Rock definitely is my highlight when it comes to hikes and views of Hong Kong´s cityscape. Located in the North of Kowloon this ridge separates this part of the city from the New Territories. The Lion Rock is part of the MacLehose Trail and can be climbed from the South (Kowloon) or the North side (New Territories). The ascent is partly steep, but definitely managable and worth the sweat, because it offers breathtaking views of the city. How to get to the Lion Rock trail, which route we took and lots of impressions from the road you can find in my blogpost "Hongkong from a bird´s eye view: Hiking Lion Rock".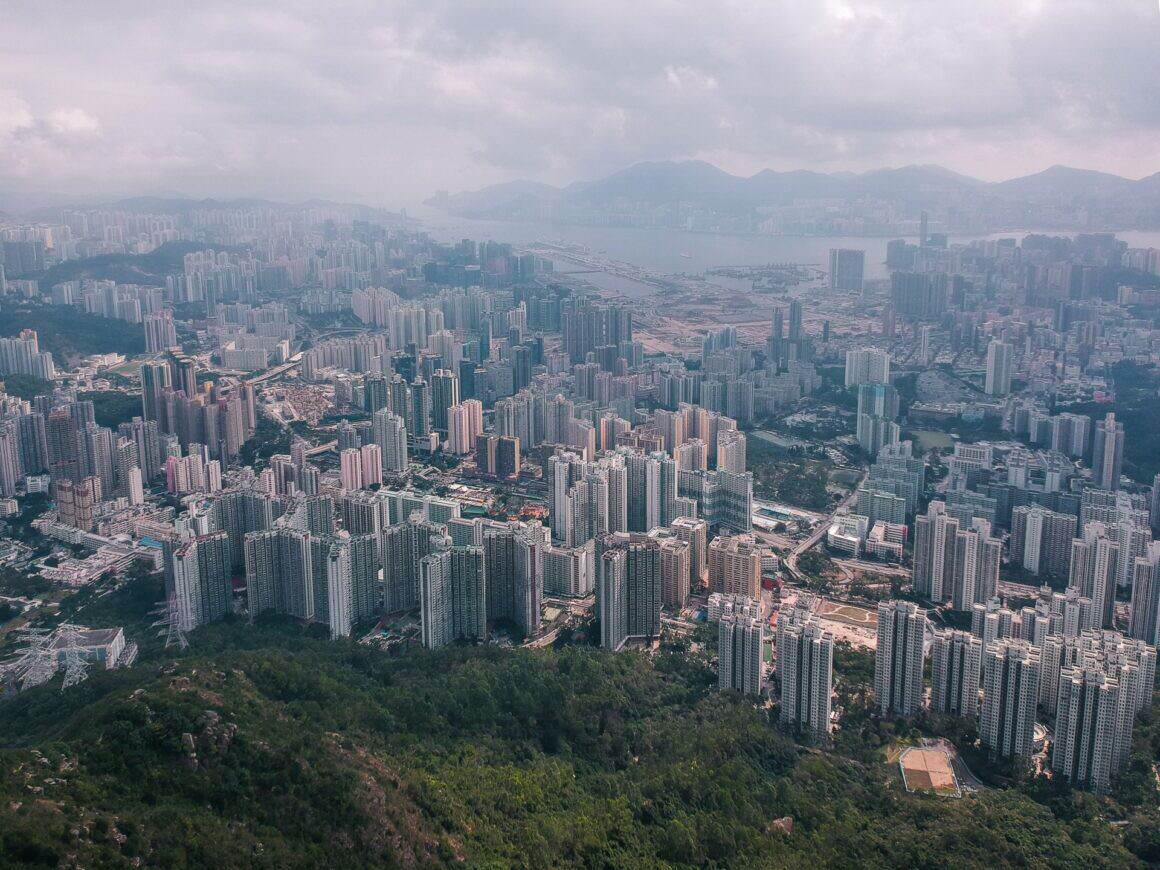 #2.3 Lantau Island
Lantau Island is ideal to combine hiking with sightseeing. The Tian Tan Buddha is one of the main attractions of Hong Kong´s biggest island. Beaches in the Southeast invite to relax and take a sunbath. The laid back fishing village of Tai O also is worth a visit. And of course there are also hiking trails. How intensely you explore Lantau Island of course is up to you. We decided for a complete island tour, which you can read about in my separate blogpost.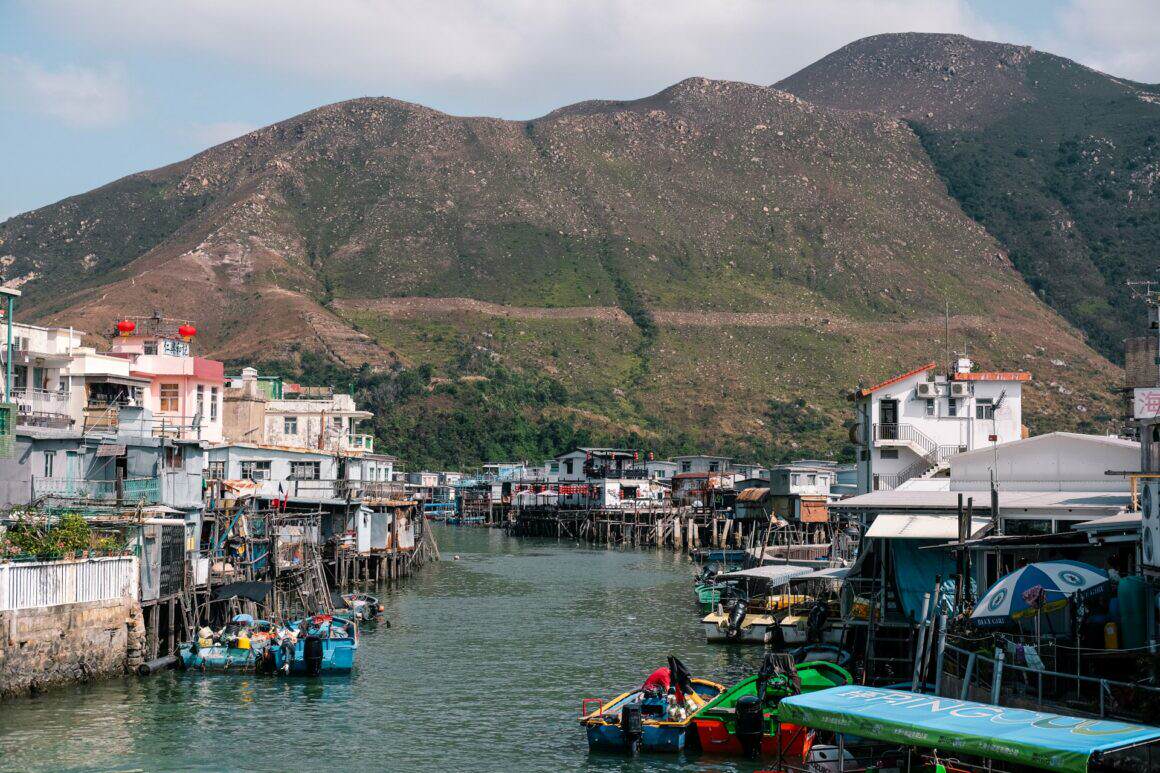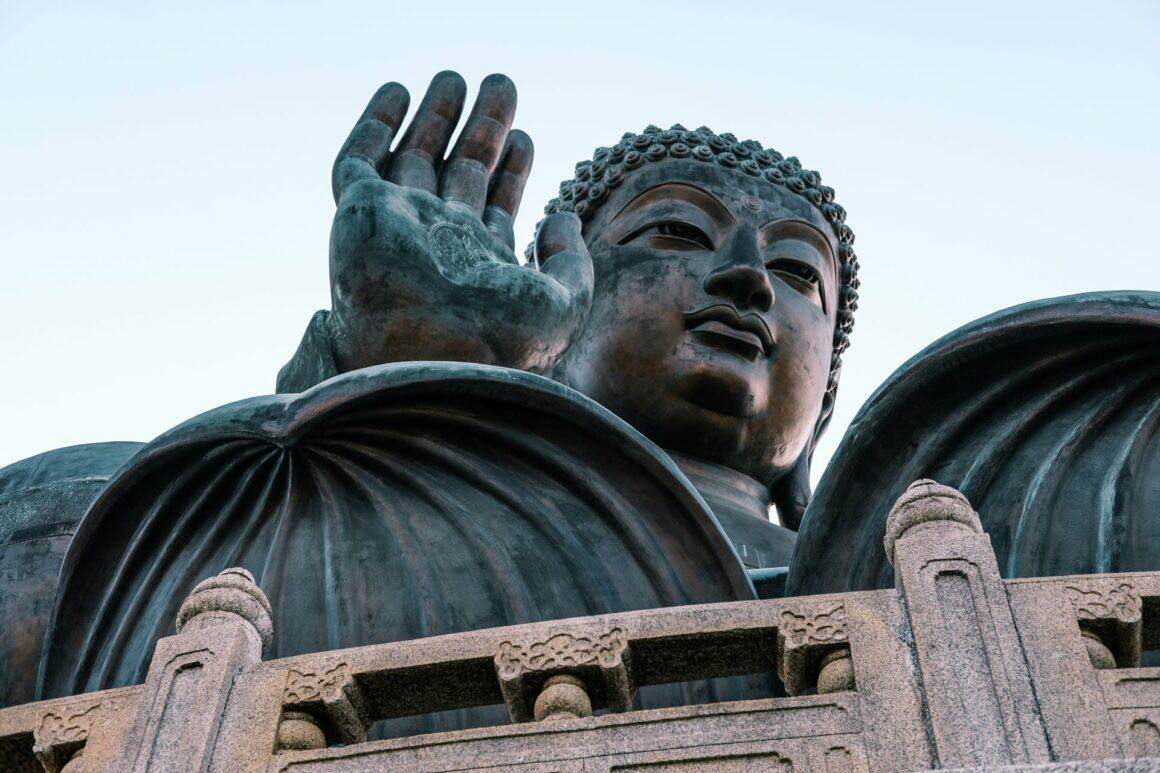 #3 Hongkong Central, Soho & Mid-Levels: Heart of finance- & business, nightlife district and meeting point of the art scene
Central with its striking glass facades of the Bank of China Tower or HSBC Building is located in the North of Hong Kong Island. The area is not only a modern central business district but also popular with young people hanging out in casual cafés and boutiques. You might feel like wandering around a modern Western city, when strolling between Soho and Mid-Levels, where pop-up stores and streetart don´t only attract hipsters. Small Thai massage salons hide in between international restaurants. The perfect quarter for a lunch break or to wrap-up your day during happy hour in one of many the bars.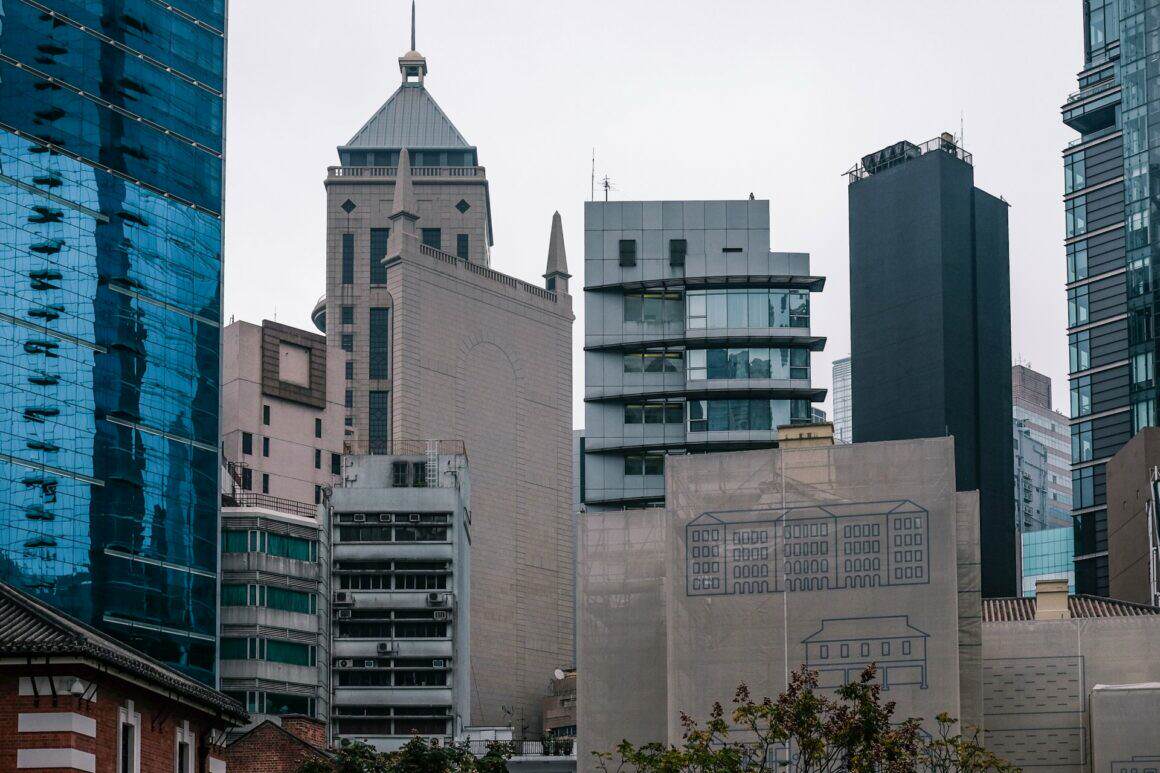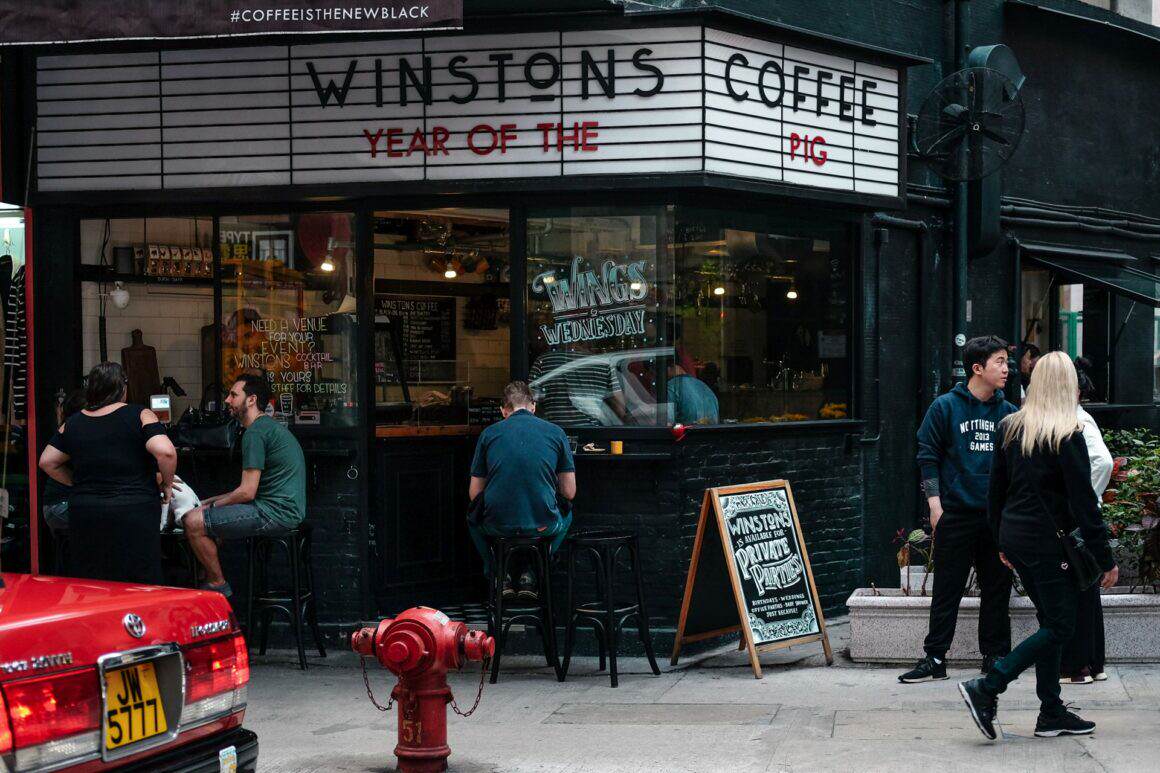 #3.1 Mid-Levels | Central Escalators
Similar to Lisbon the city of Hong Kong is dominated by hills and mountains, which steeply wind up the foot of Victoria Peak. Fortunately you don´t have to walk all of them: 20 staggered escalators and moving walkways connect the district Central with Mid-Levels. 800 metres in length this construction overcomes 135 metres in altitude. The Central Mid-Levels Escalators (or simply Central Escalators) are the longest, roofed outdoor escalators-system of the world. An easy and comfortable way to explore the entire area. On its sides you can find many restaurants, cafés and shops inviting for a break or just strolling around.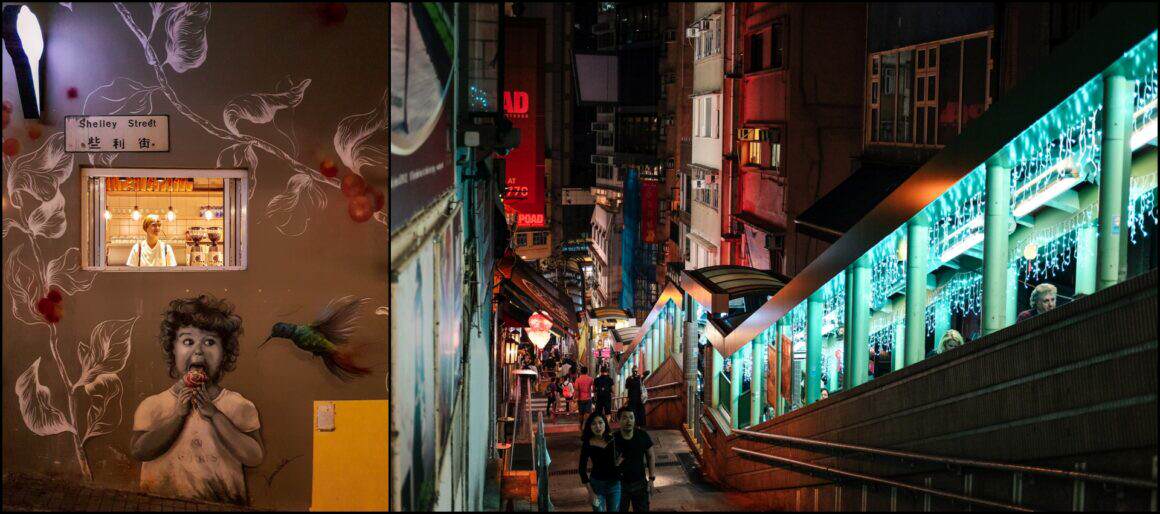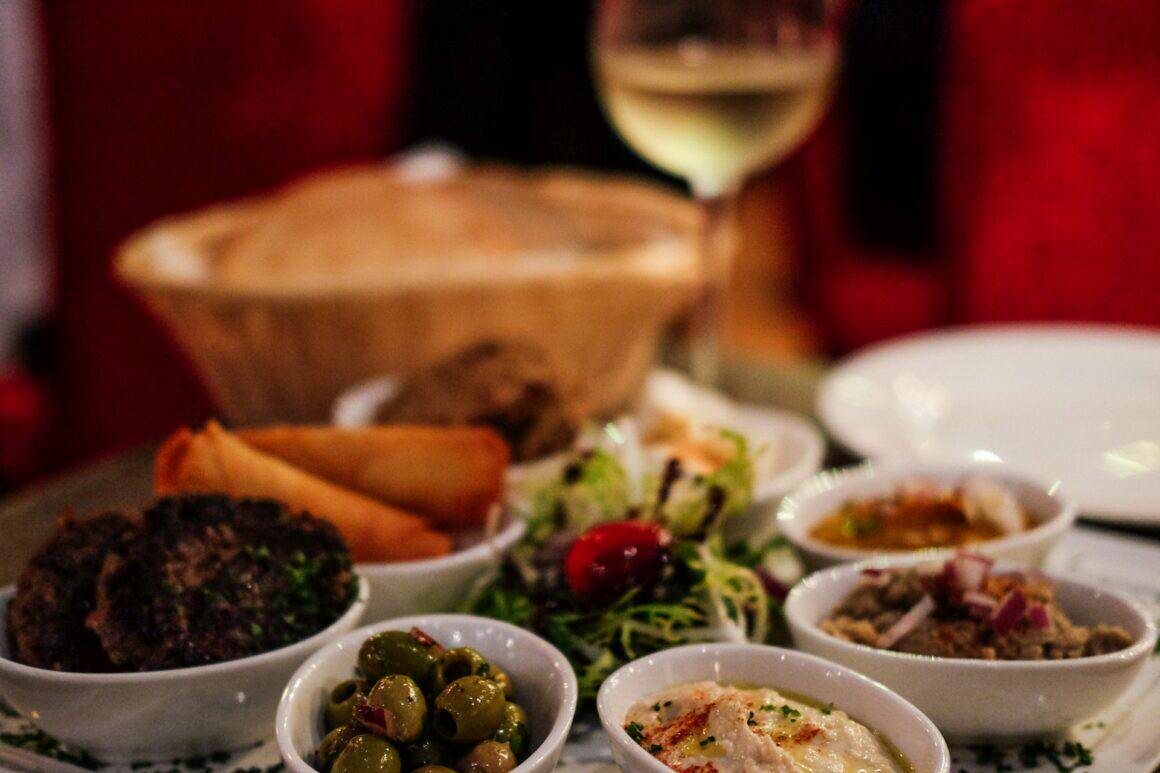 #3.2 Streetart
Sneaking into the side streets is not only worth it because of the restaurants and shops. Around Hollywood Road many facades feature amazing streetart: e.g. the two swimming khoi fish of the Danish artist Christian Storm in Shing Wong Street. One of the most photographed murals you can find in Graham Street. The local Artist Alex Croft originally painted the colourful townhouses on behalf of the neighboring GOD-store. Meanwhile this piece of streetart attracts tourists as well as local Instagrammers. The pastel coloured portrait of a woman wearing a imosing headdress in Soho is the outcome of a collaboration between the restaurant Uma Nota and the local streetart team of Elsa Jeandedieu.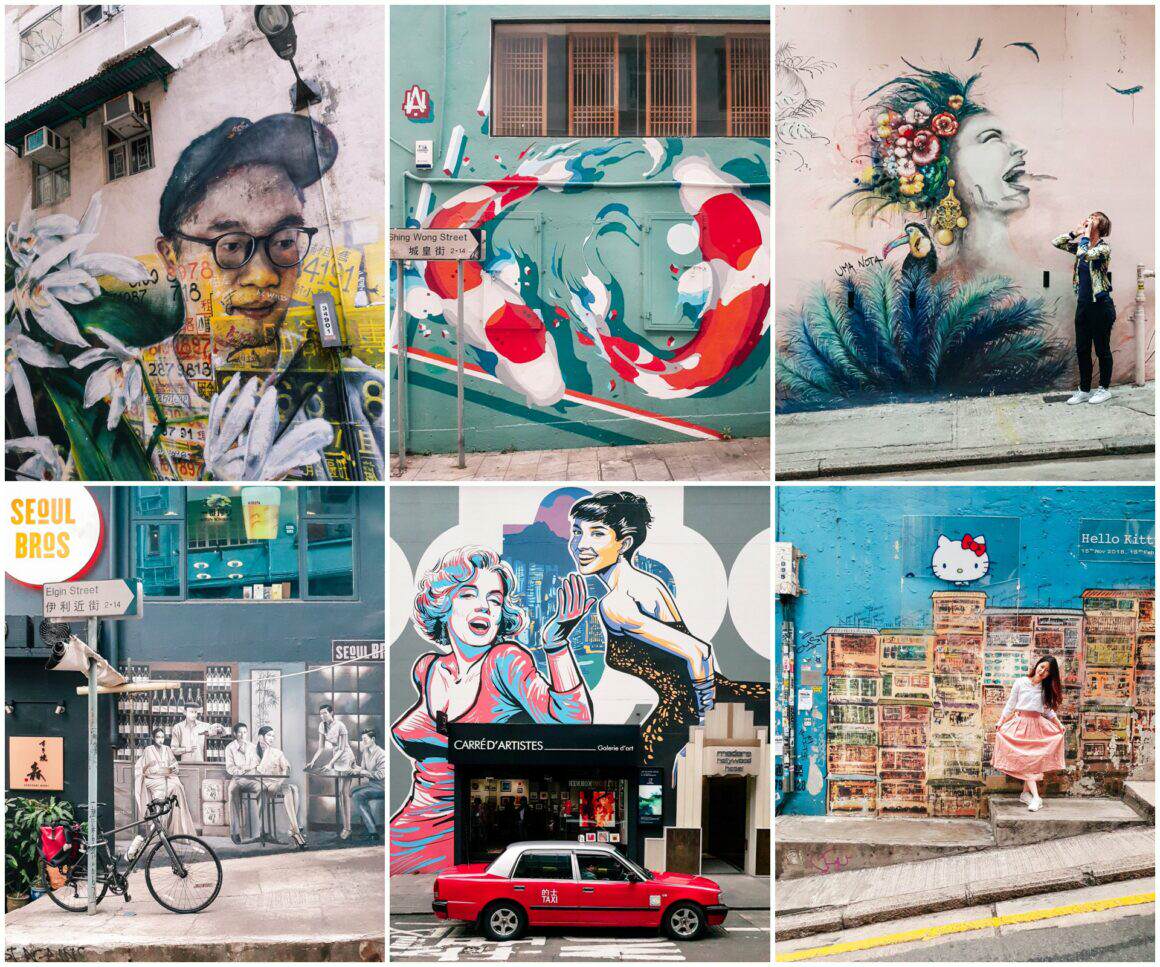 Also the KungFu-legend Bruce Lee is perpetuated by the South Korean graffiti artist Xeva in Tank Lane. These are only some examples of impressive streetart close to Hollywood Road.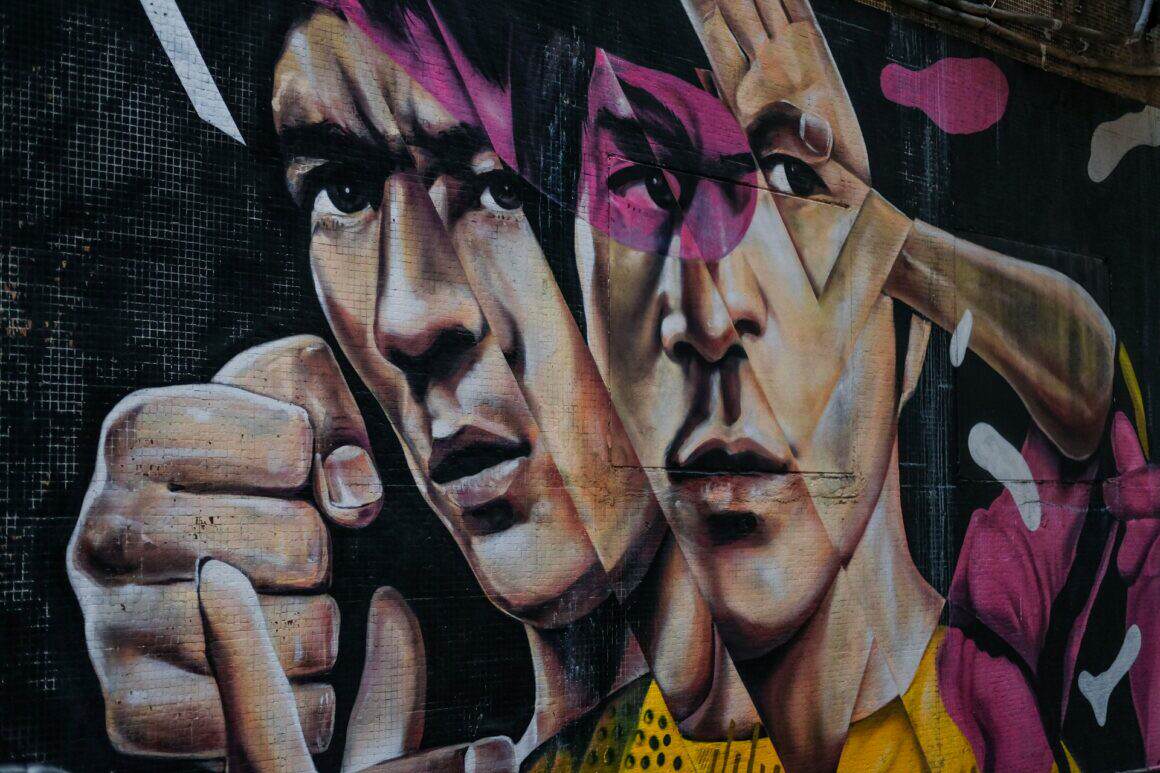 #3.3 Art and design @ PMQ
The former college and later police areal in Soho turned nower days turned into a center for design and creativity. As one of eight "Conserving Central" projects the site was renovated and renamed into PMQ in 2009. Meanwhile the building hosts small workshops, design ateliers and pop-up stores, its architecture and functional interior still representing the post-modern style of post-war times.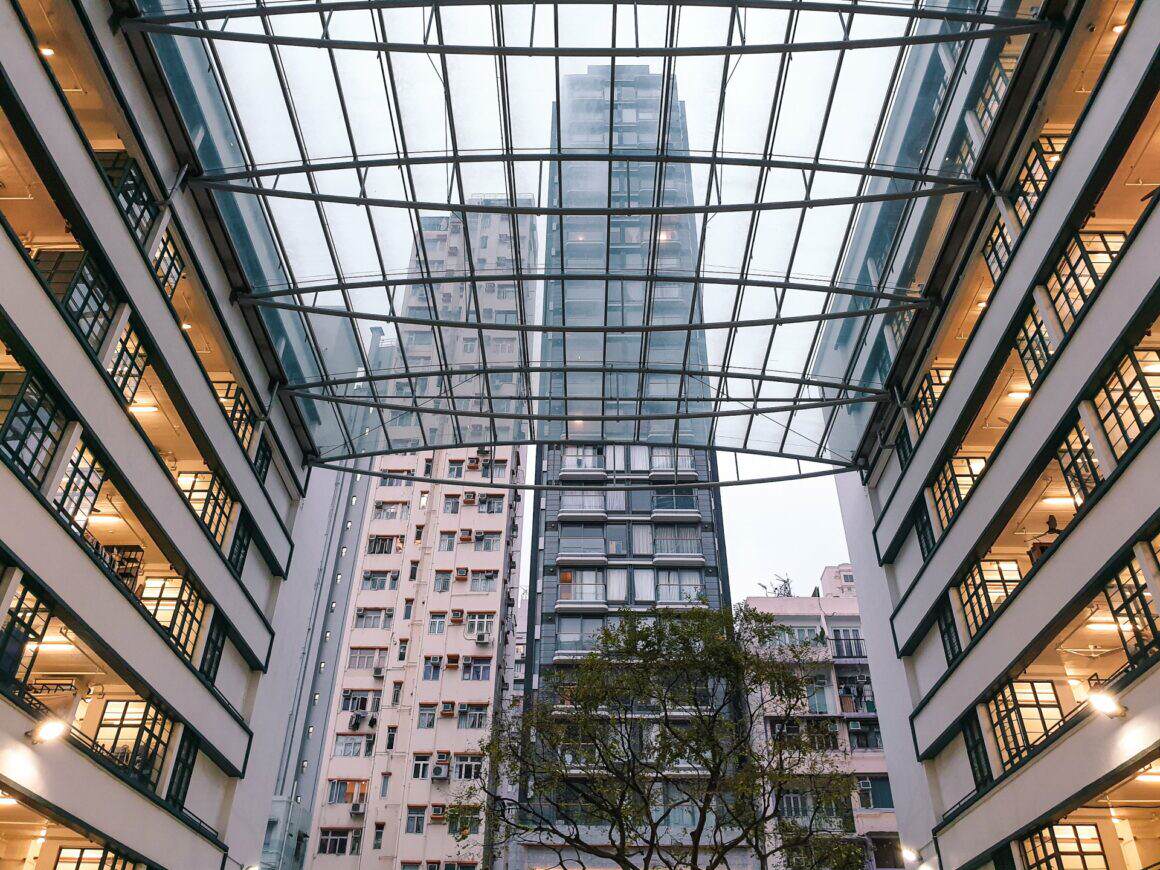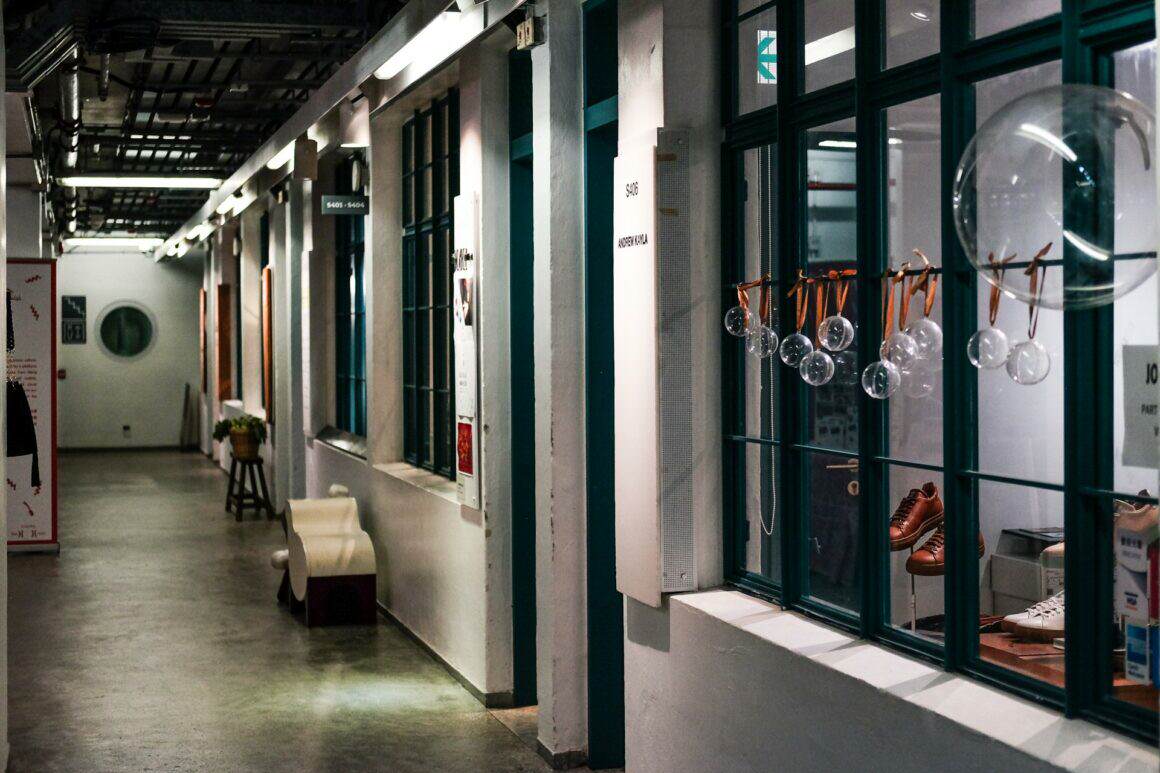 #3.4 Victoria Prison
With the Victoria Prison and former central police station close to Hollywood Road colonial history comes to life. Ho Chi Minh himself, who was arrested in 1931 after French pursuit in Vietnam, was one of the most famous imprisoners here. Today the Victoria prison is a museum and an interesting piece of colonial history in the heart of this central and modern district.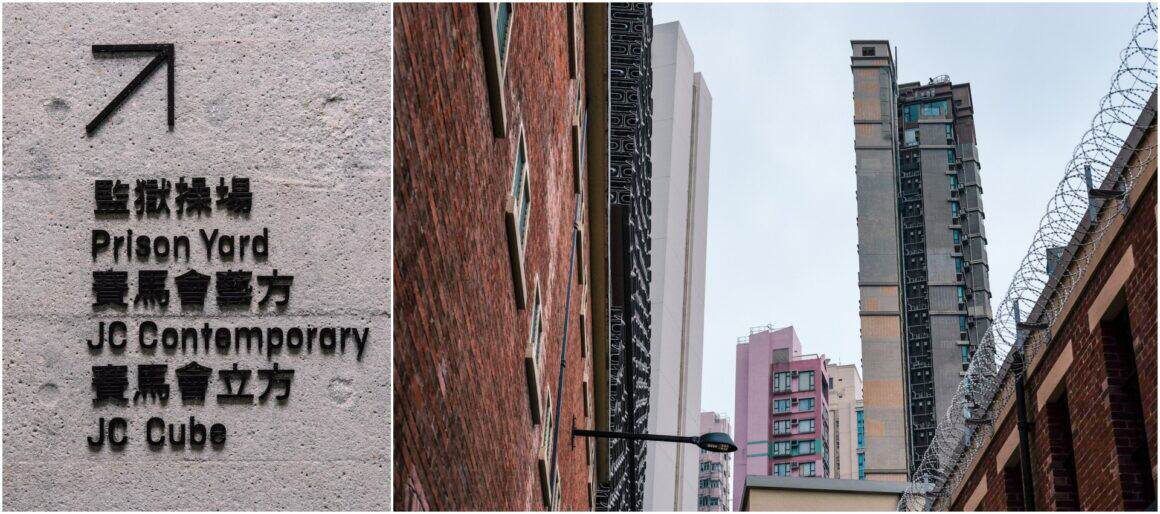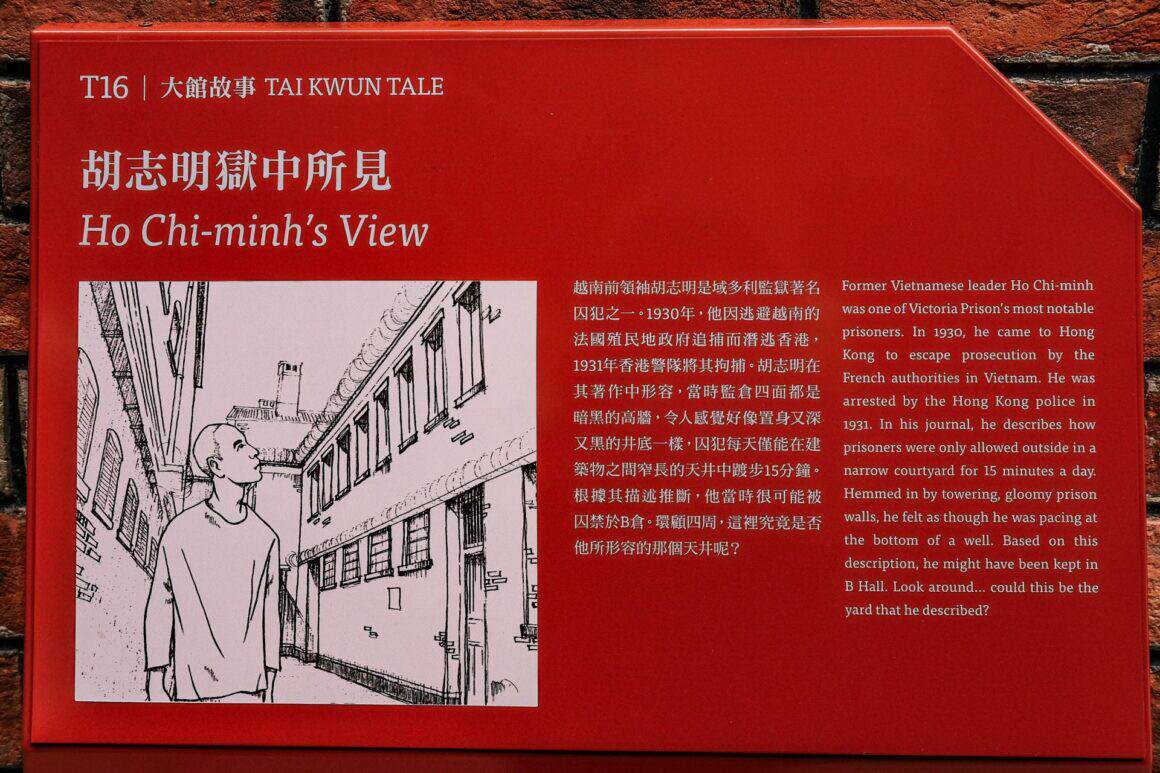 #4 Causeway Bay & Quarry Bay
Also located in the North of Hong Kong Island are the vibrant shopping districts Causeway Bay and the densly populated Quarry Bay. In Quarry Bay you can find one of the most photographed spots in town: The inner courtyard of a multistory living compound at King´s Road. Queuing is part of the game here, if you wanna get a clean shot of yourself in front of the high rising facade. We are fine with a vertical look-up, because on Instagram there are already plenty of pictures with all kinds of posing kids on it.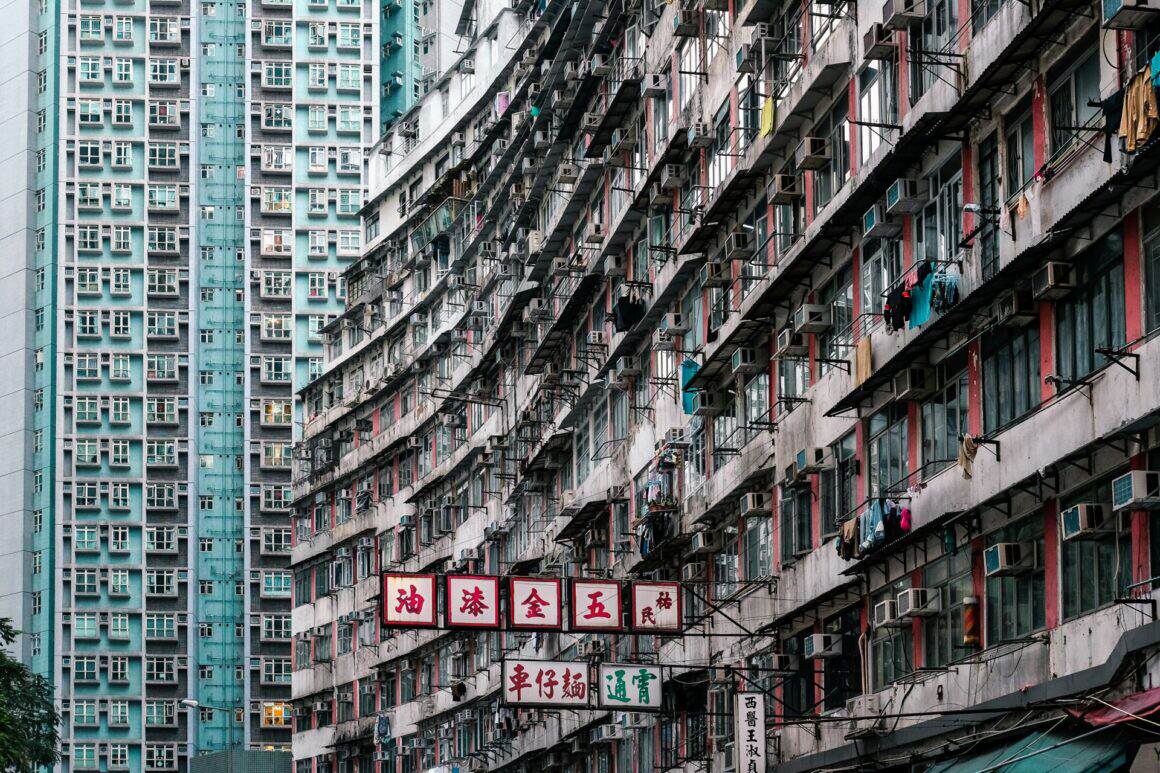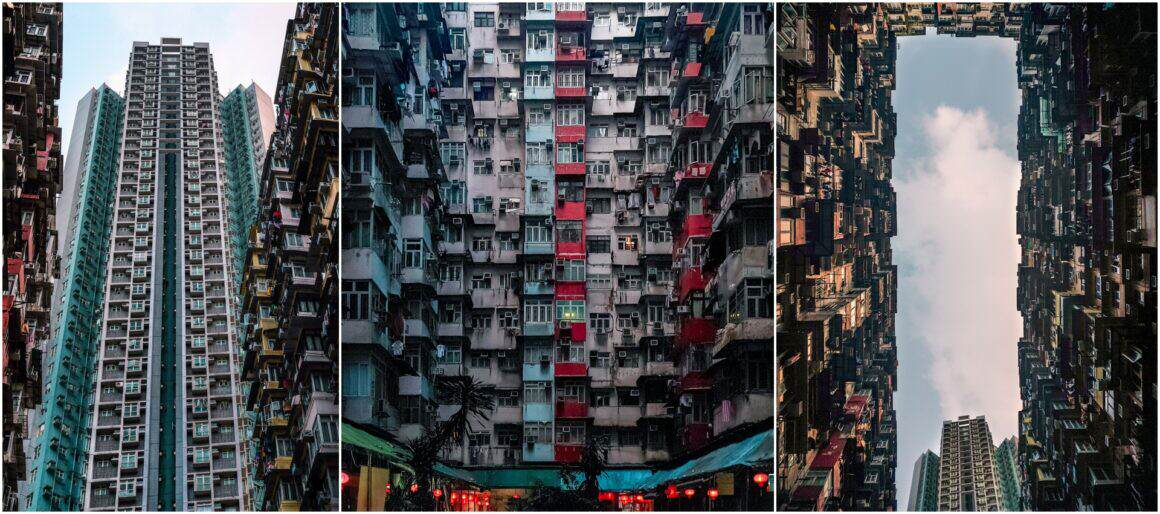 #5 Hongkong Kowloon: Inbetween Streetfood, skyscrapers and Instagram-Hotspots
Kowloon, by far is the most densly populated area of Hong Kong. Around 30 percent of the population live here on 47 km², which means 48.000 people per km². The typical Hong Kong cityscape with its closely to each other arranged highrise living compounds can be found everywhere around here.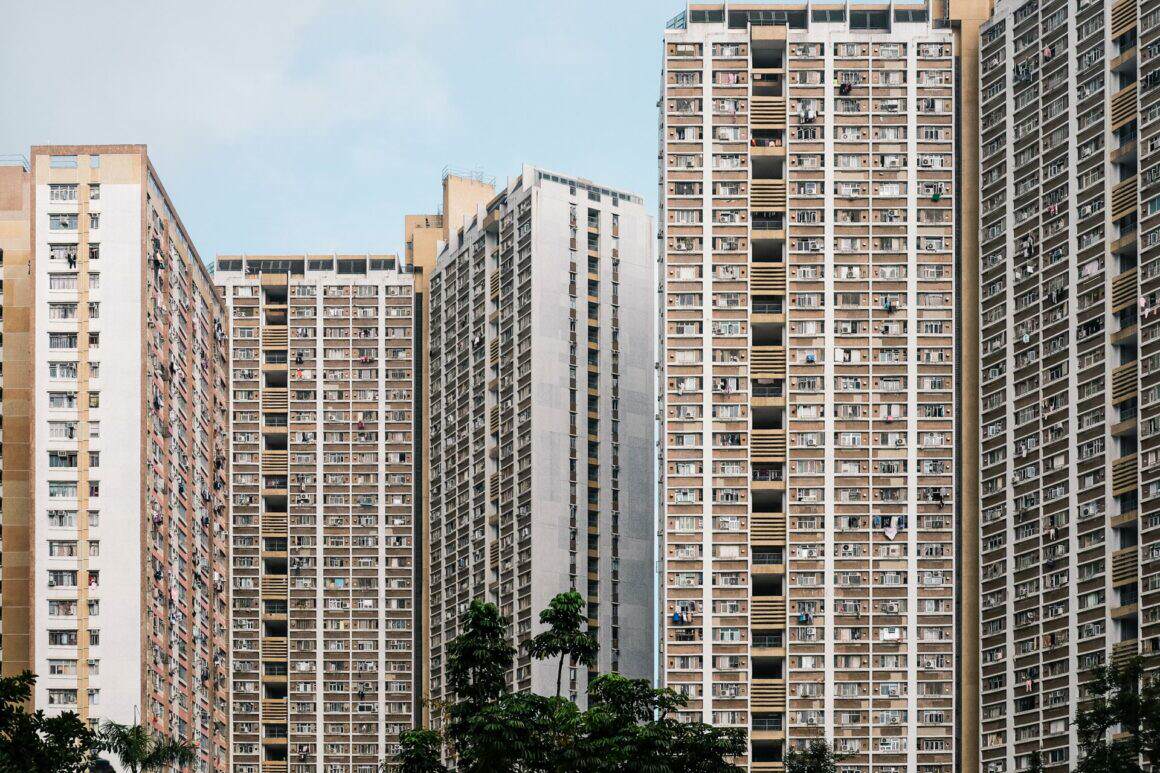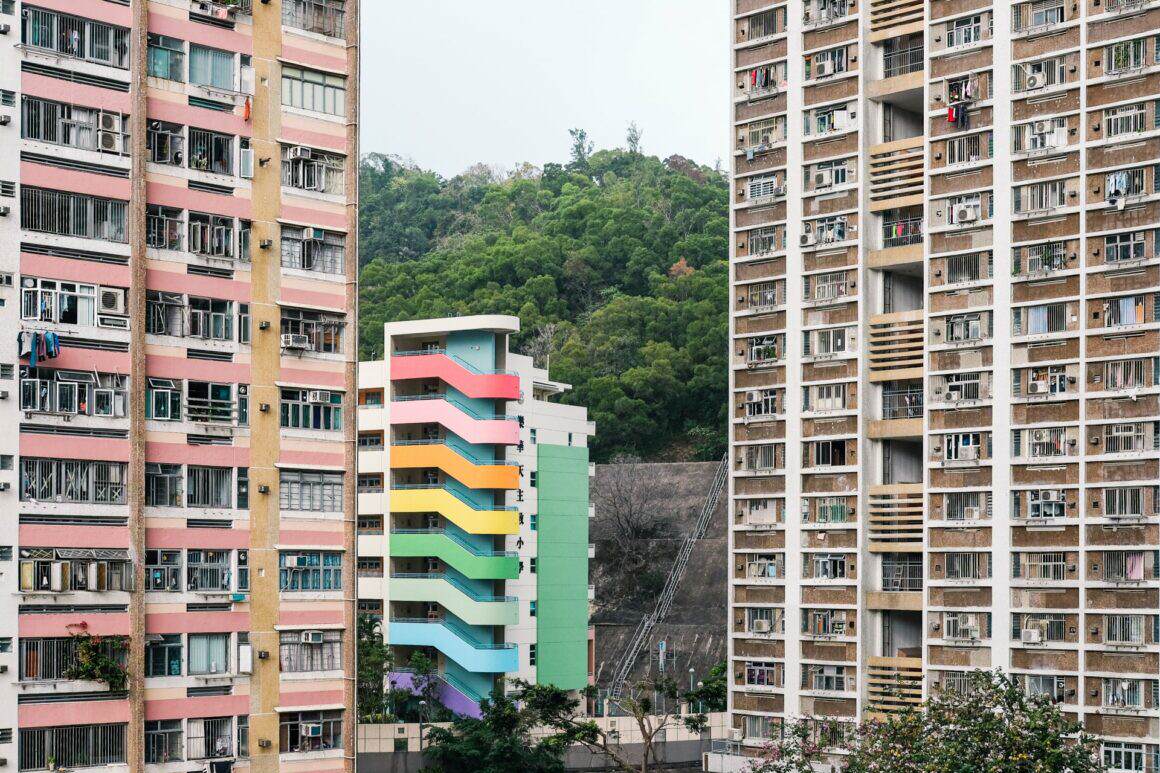 5.1 Mong Kok
Kowloon is a streetfood paradise and the place to be when thinking of typical Chinese markets. The popular Ladies Market as well as Temple Street Market are located in Mong Kok. If you want to dive into the bustling and traditional part of Hong Kong, this your destination. Chinese characters mark the facades, loud music booms out of the shops' speakers and there is this characteristic smell of food stalls in the air.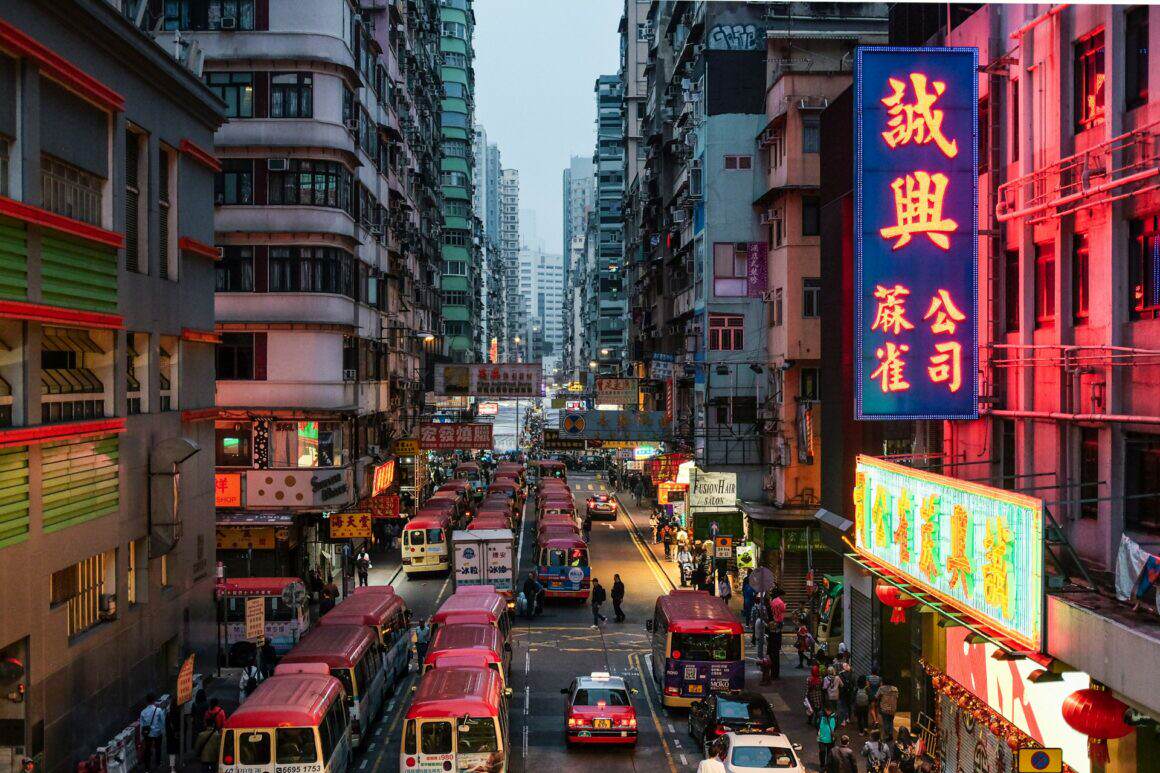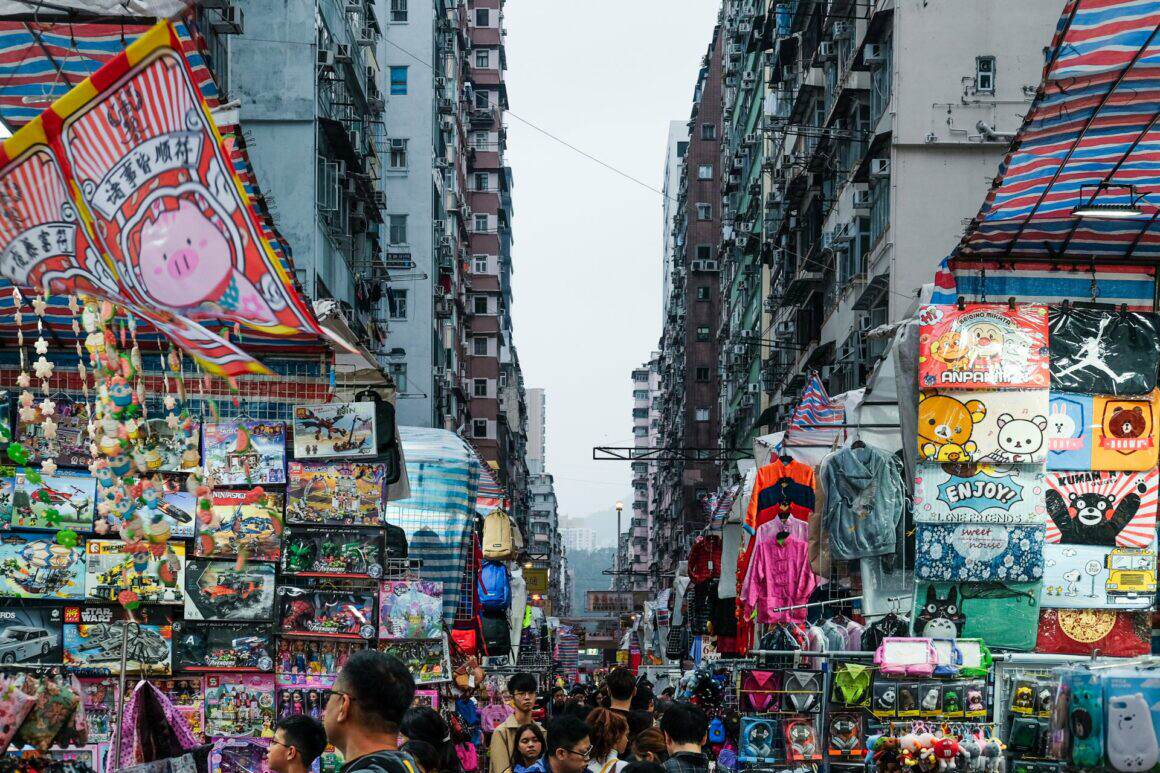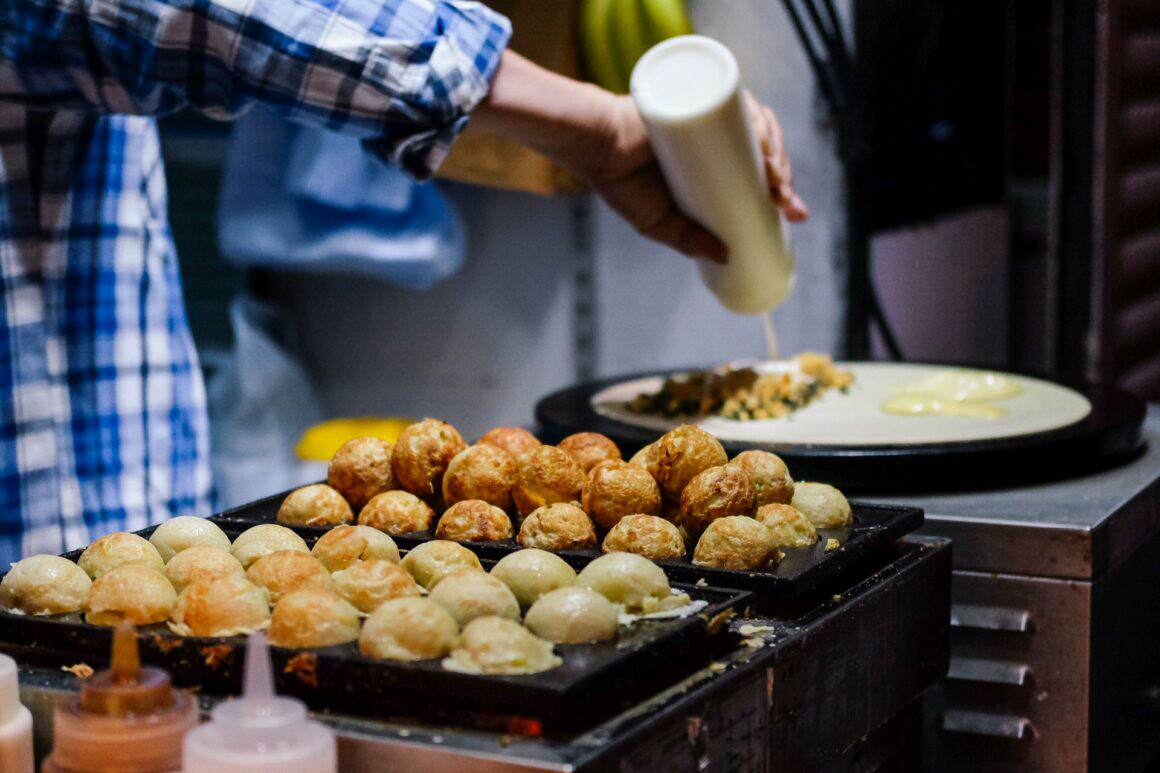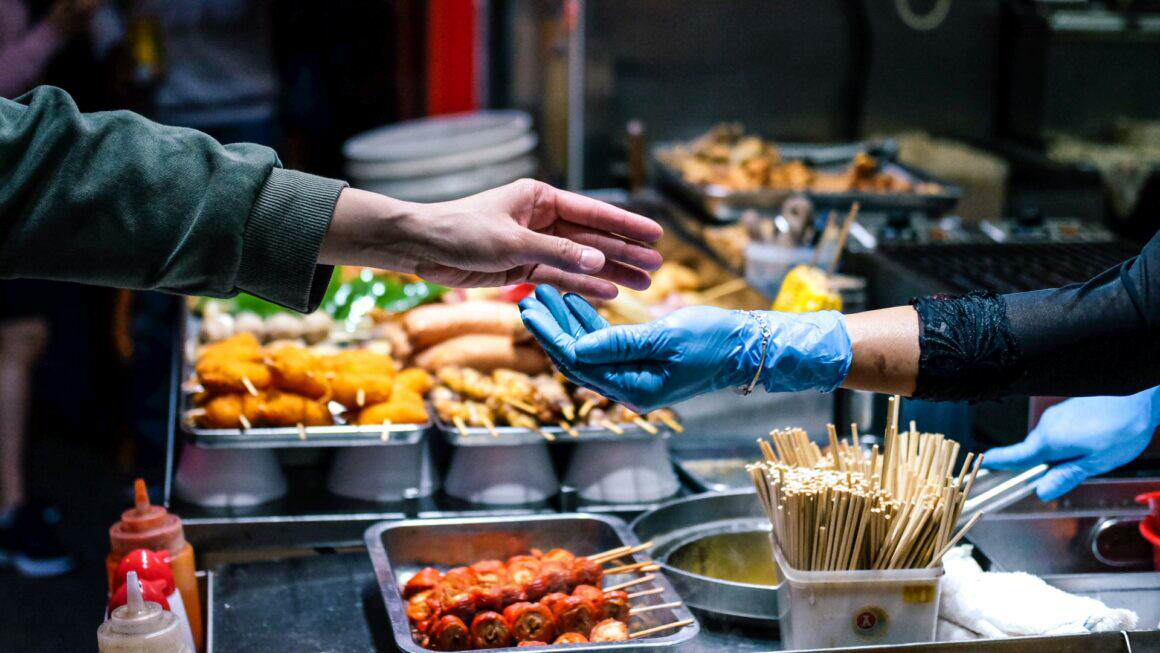 5.2 Choi Hung Estate
Furthermore Kowloon is home to some more iconic Instagram hotspots. For example the popular basketball court on top of the parking lot of Choi Hung Estate. Instead of playing basketball, everyone comes here only for the perfect shot in front of the pastel-coloured compound. Ball games are actually forbidden in the meantime. Security gurads walk up and down to make sure everyone is following the rules, not climbing any walls or doing other odd things besides taking pictures.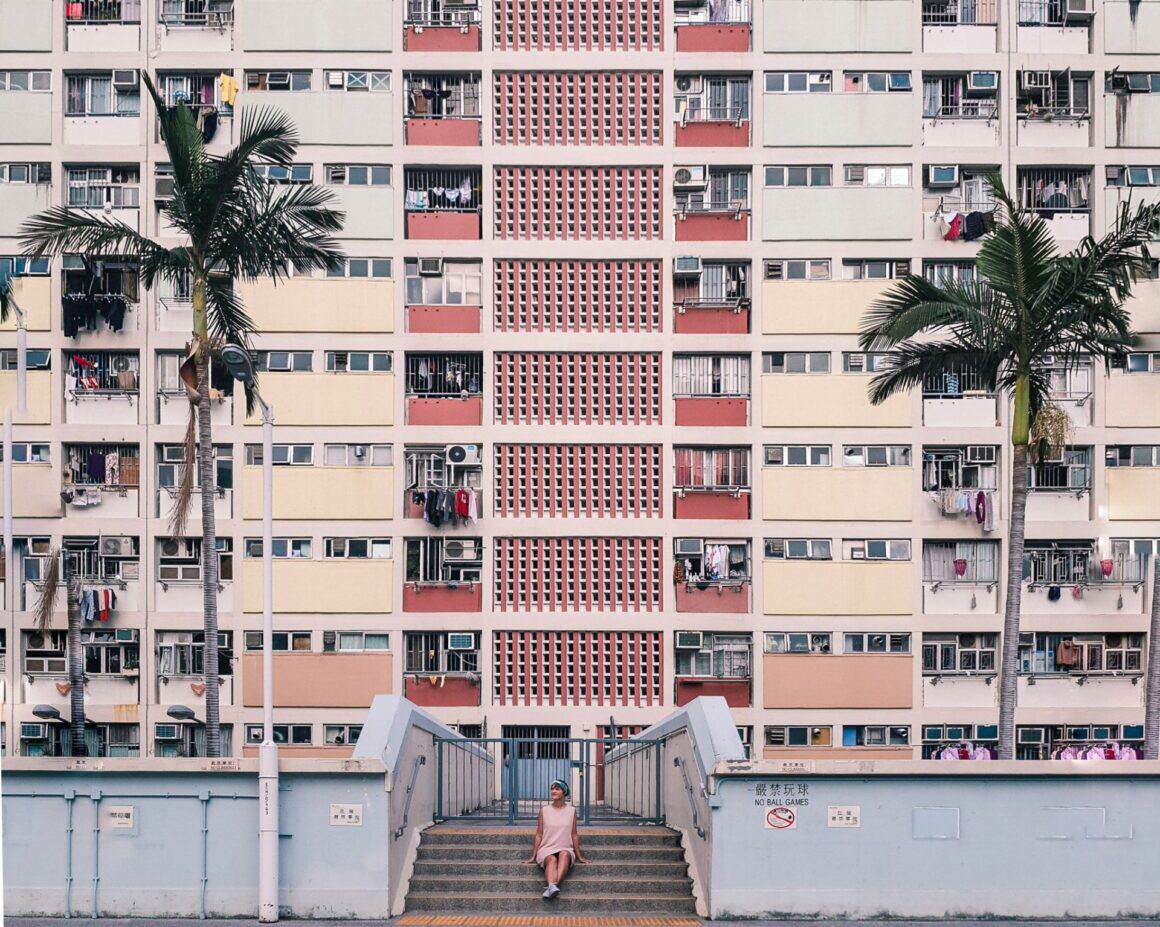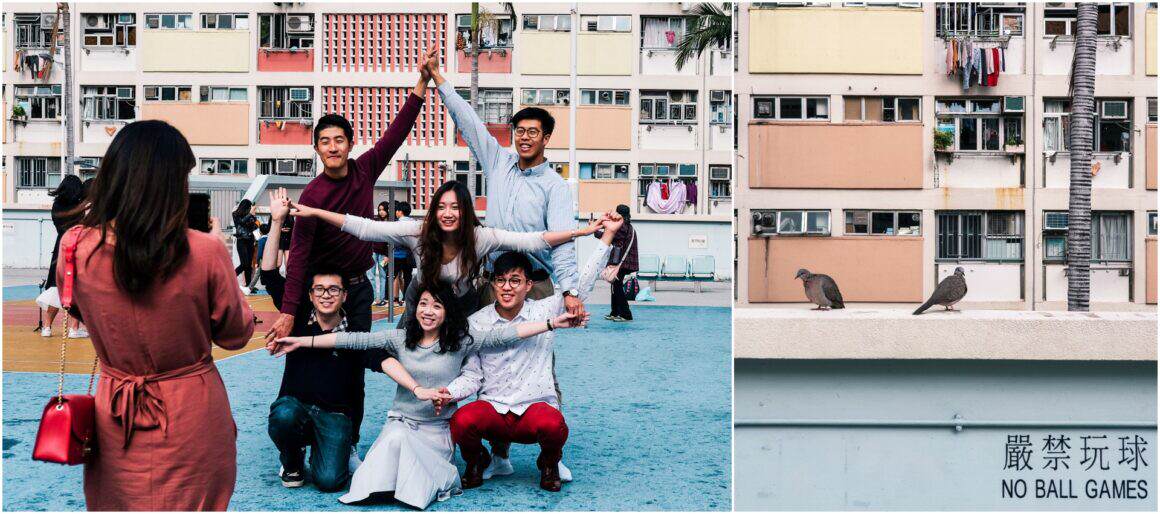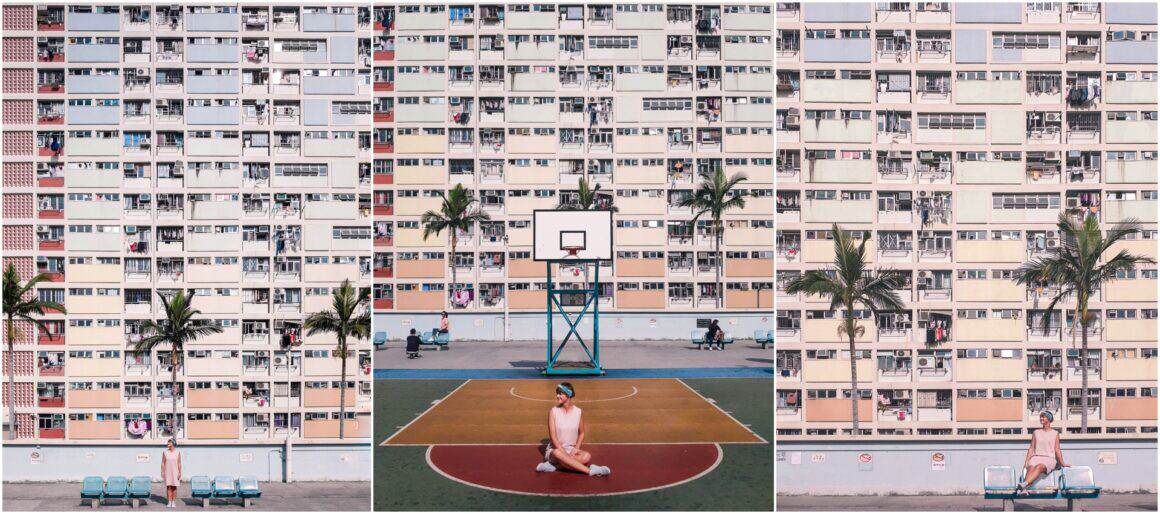 5.3 Lok Wah South Estate
Another Instagram hotspot hides in the middle of the living complex Lok Wah South Estate. Somehow funny that this kind of rather unspectacular place with its blue circles became such an attraction for ambitious hobby photographers. But once captured nicely and shared by the right accounts on Social Media the hype is real, especially in a city that so many creatives call their homebase.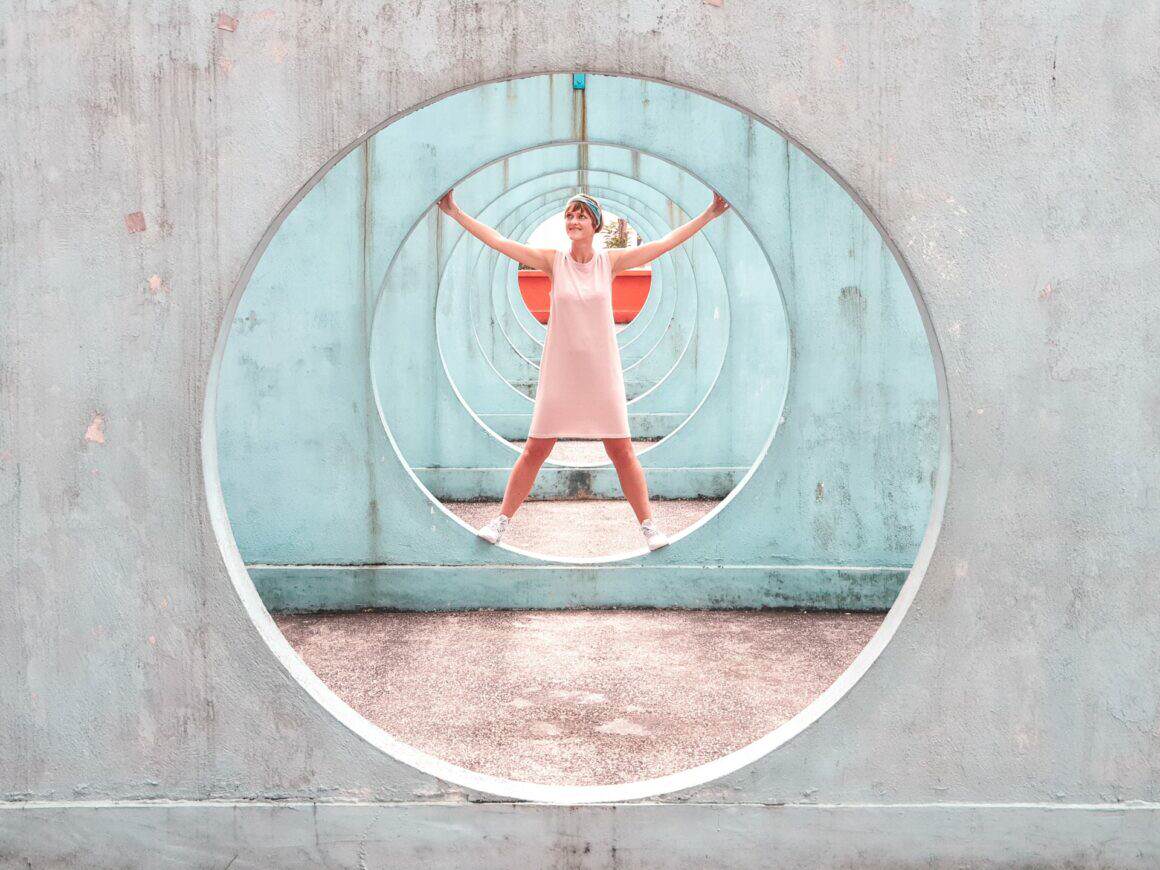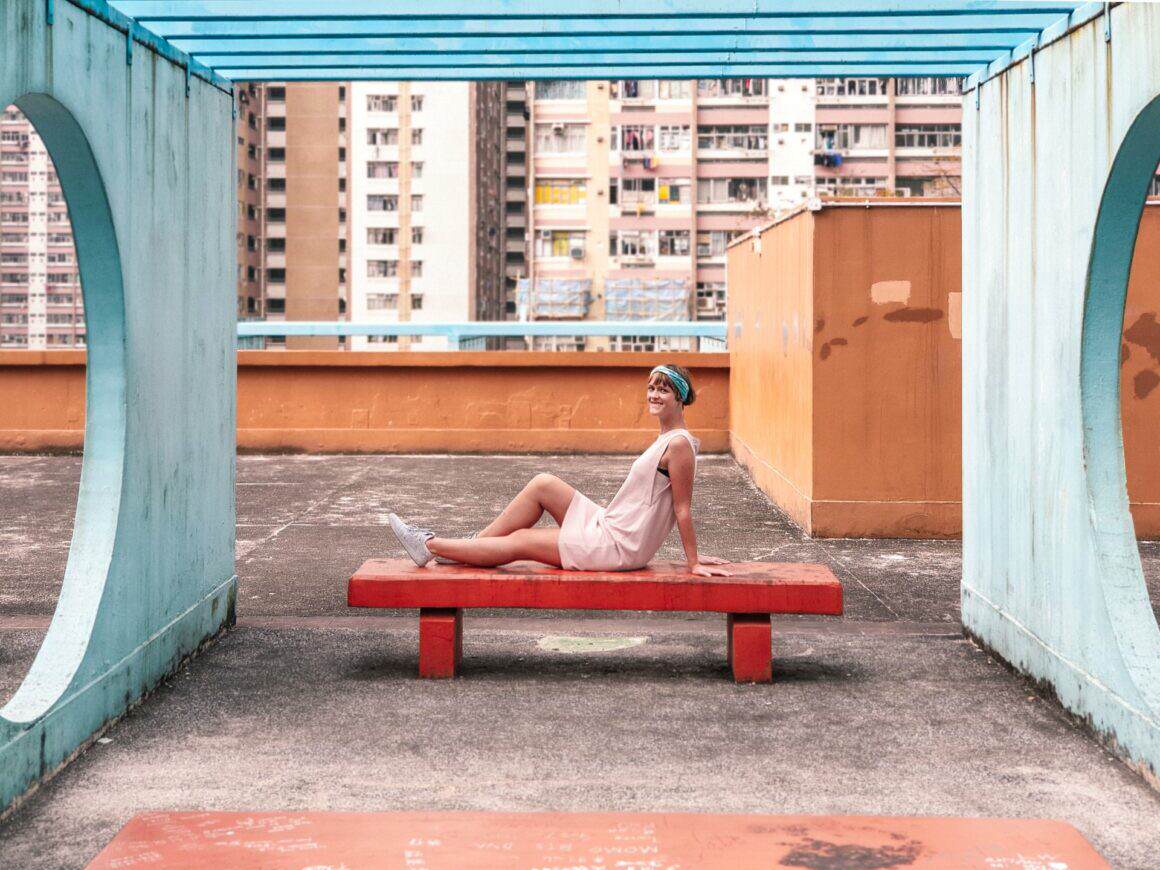 5.4 Whampoa
Also located in Kowloon you will come across the 'cruiseship-shaped' shopping mall. Actually only captured with a drone from above this complex unfolds its true beauty and dimensions. Just outside the MTR station Whampoa, close to the harbour front lies the shopping arcade "Wonderful Worlds of Whampoa", a complex of restaurants, shops and living compounds. Also this place earned its fame purely via spread on Instagram.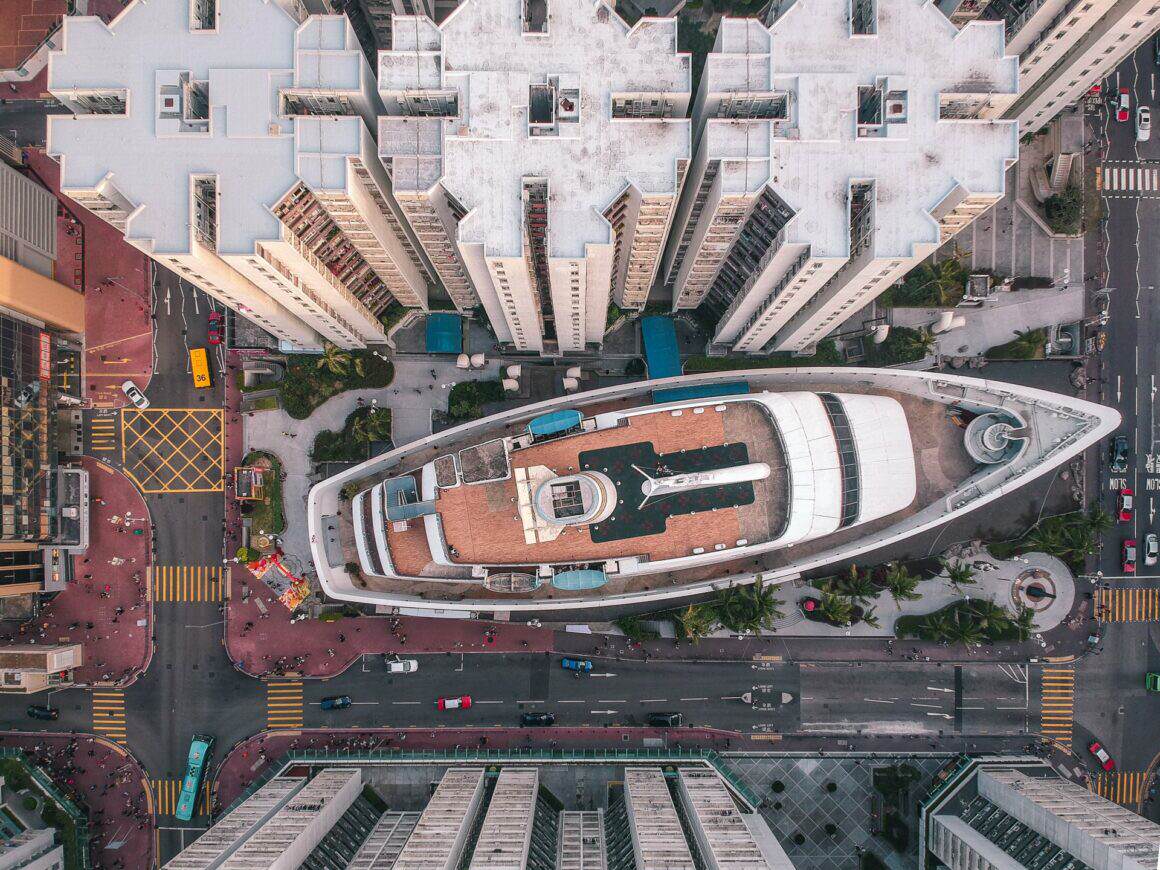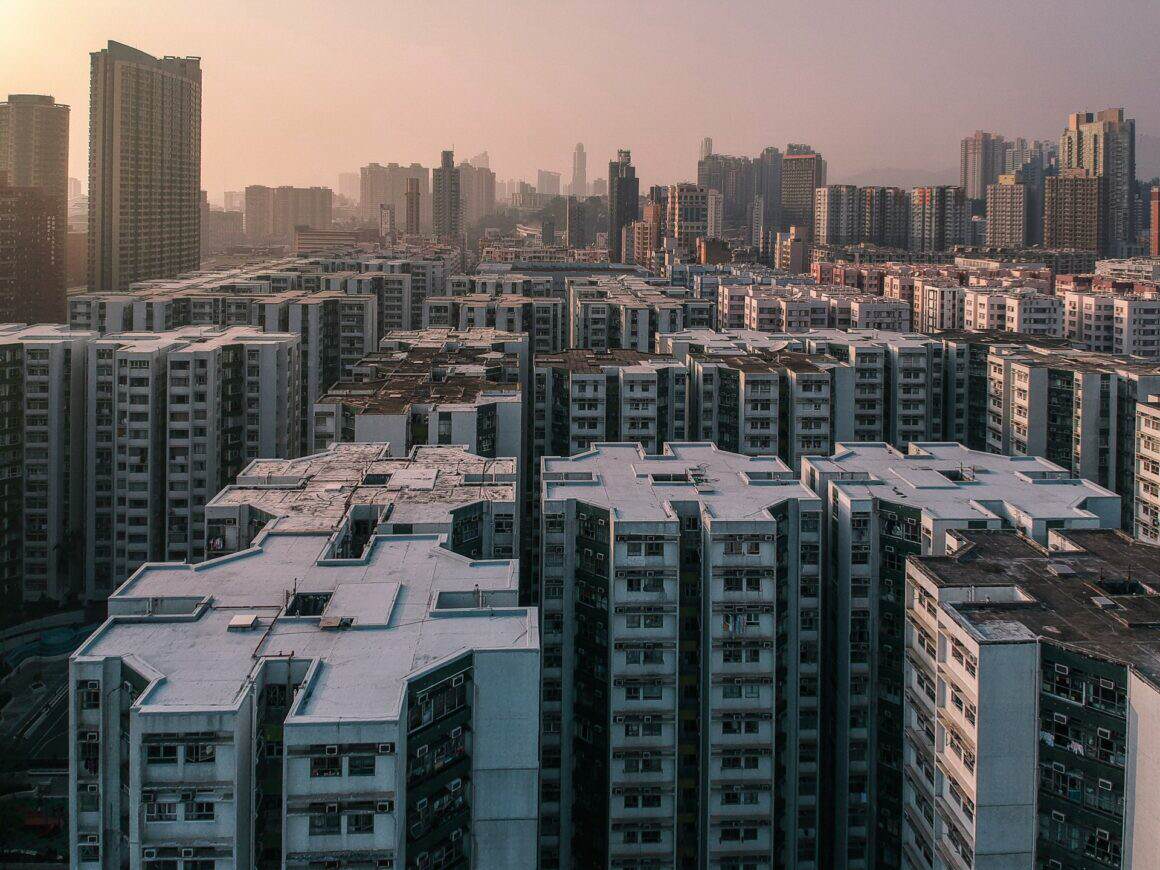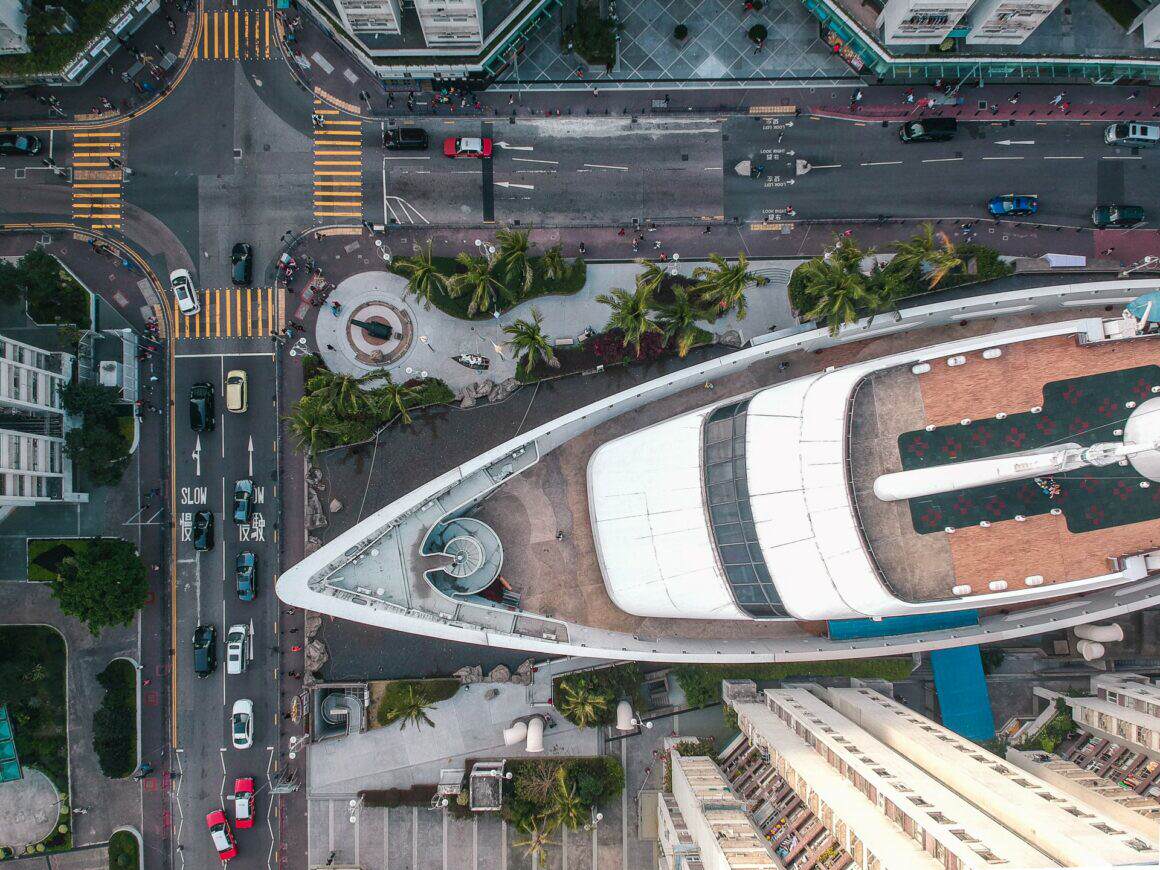 #6 Where to stay in Hong Kong
For our 6 days trip to Hong Kong we decided to stay at two Pentahotels: The Pentahotel Hong Kong Kowloon in the heart of this vibrant district and the Pentahotel Hong Kong Tuen Muen, which is located a little further outside the bustling city center in the New Territories. For us the perfect opportunity to discover Hong Kong from two different perspectives, dive into its typical, densly populated part as well as into the calmer outskirts. Many thanks to Pentahotels, who invited us to stay with them for a special rate. And dispite this collaboration the following review reflects (as always) my personal impression to 100 percent. Since we had stayed in Pentahotel Eisenach in Germany before, we are big pentahotel fans and decided for this hotel brand because of its style and simplicity with a modern touch.
The motto pentahotel stands for "Your Neighbourhood Lifestyle Hotel" I have experienced in all pentahotels so far. I love to stay at individual accomodations, which are modern and stylish on the one hand, but also don´t miss out coziness. When on top some local and authentic influences of the respective country get integrated, I have found my perfect place to stay. By the way, there are 3 more Pentahotels in China: One each in Shanghai, Beijing and Chengdu. With 695 rooms Pentahotel Hong Kong Kowloon actually is their biggest location worldwide.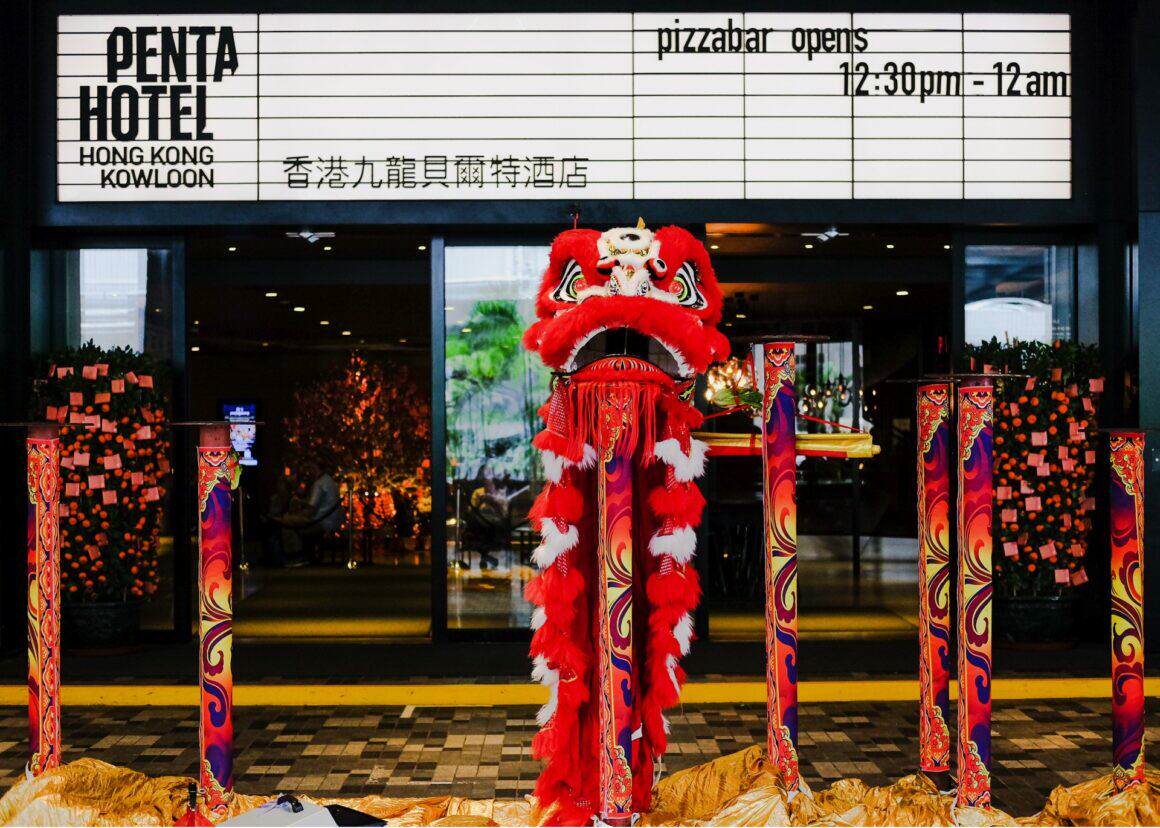 For us Pentahotel Hong Kong Kowloon was not only the perfect base to hike Lion Rock, which can actually be spotted from the top floors of the hotel. Also the colourful surroundings with some of the Instagram hotspots and the areas Mong Kok or Tsim Sha Tsui were easy to explore. In the closeby neighbourhood you can find the Tang dynasty styled Chi Lin Nunnery. From our hotel room we had a great view of the traditional complex with the big skyscrapers and the green hills in the background.
But also inside the hotel there is lots to explore, especially food-wise. At "Eatstreet" you can have continental breakfast and enjoy local Hong Kong dishes all day long. Foremost the interior of the restaurant with its brick walls impressed me. The paintings are the work of Hong Kong based Canadian artist Peter Yuill, who brings the classic Hong Kong dining culture to life. At the Pizzabar located in the lobby we enjoyed handmade Italian-style pizza, not only in classic version but even with local flavours.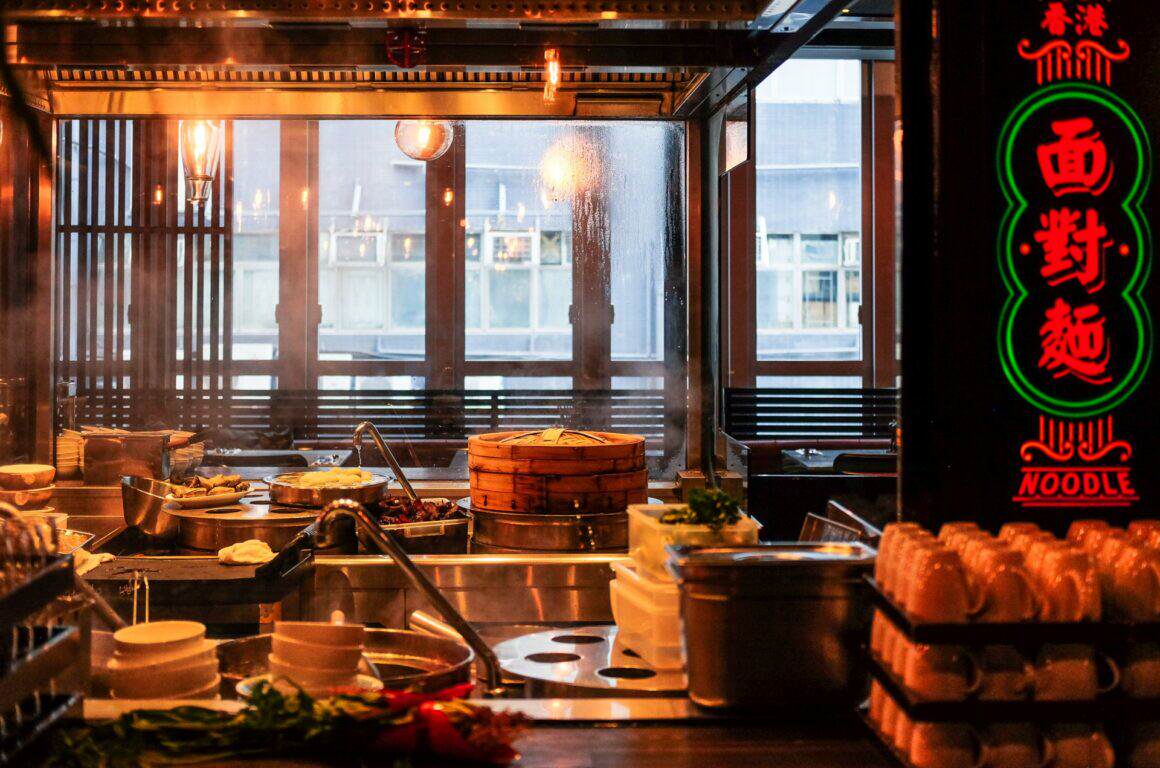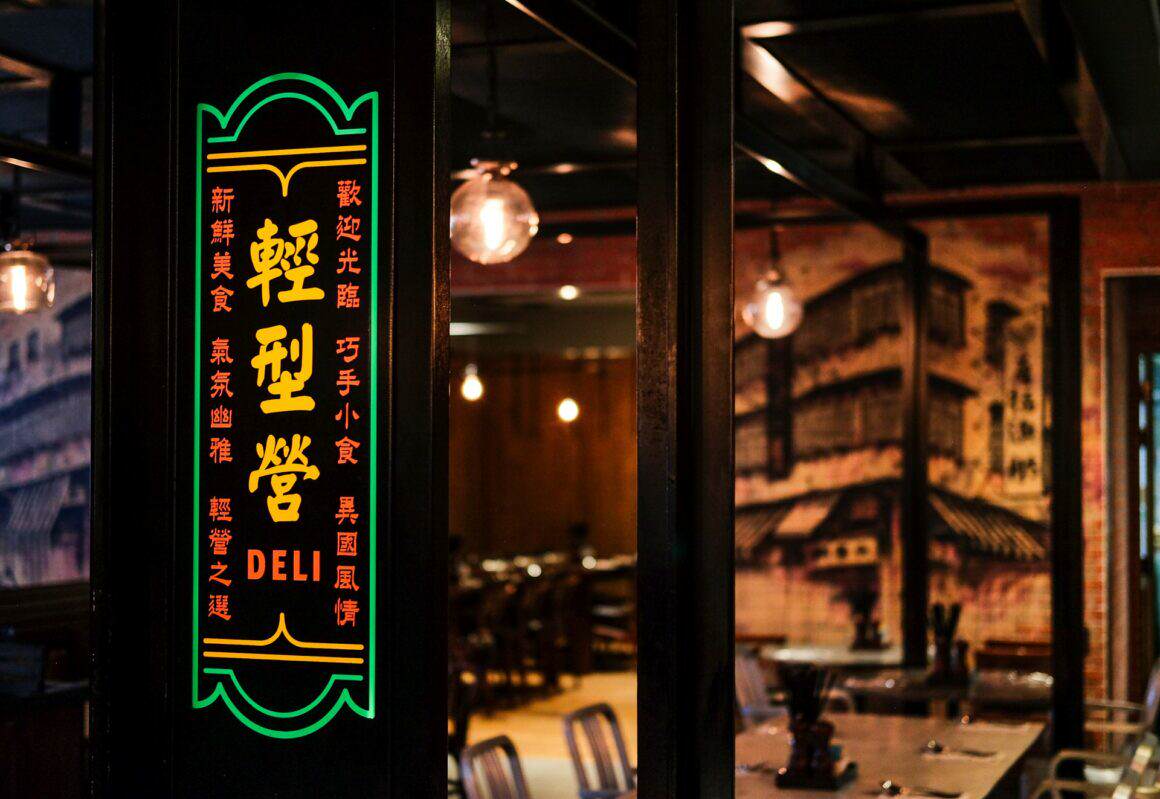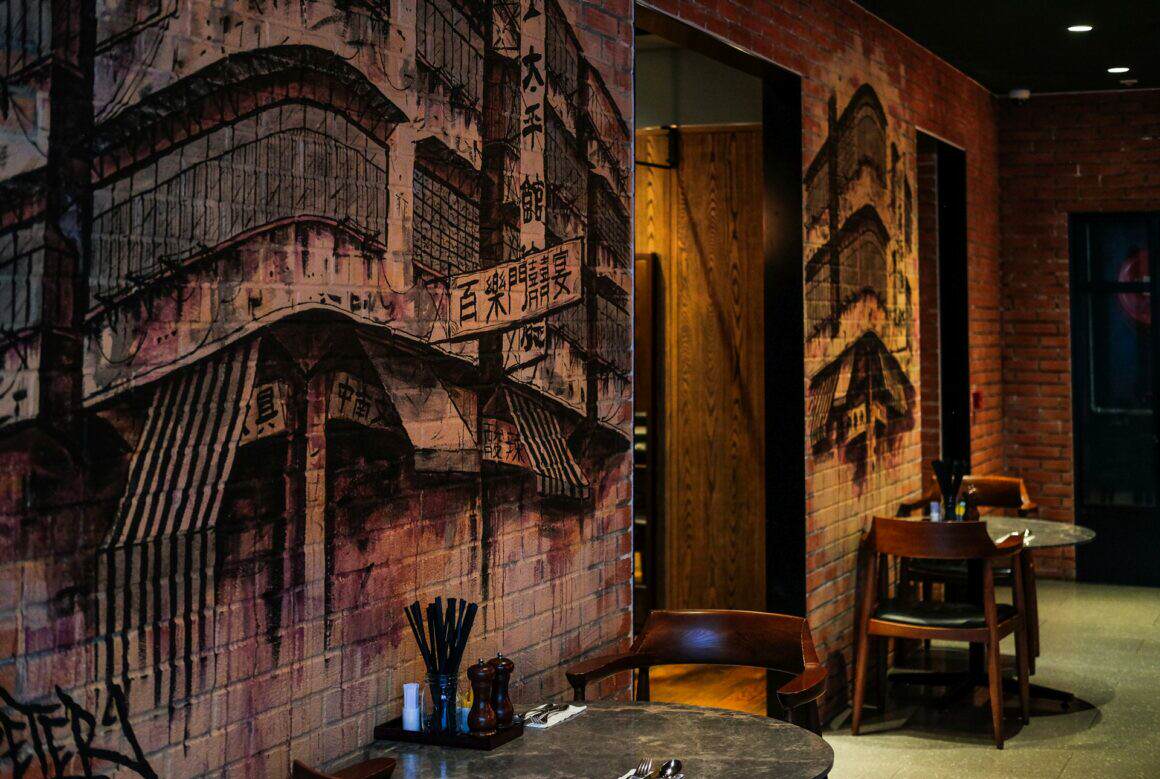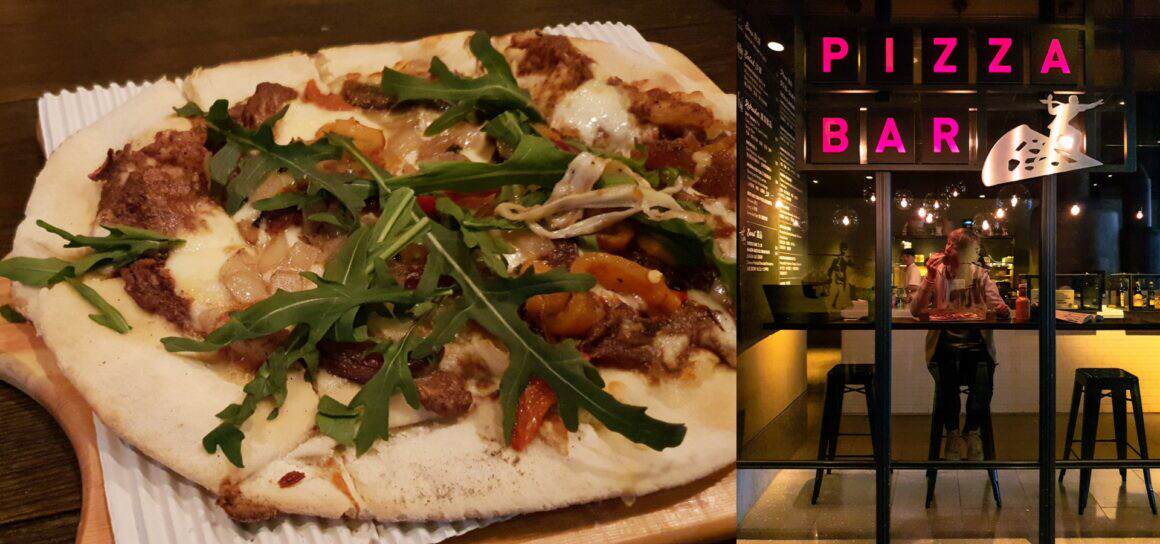 Pentahotel Hong Kong Tuen Muen is located close to MTR Tuen Muen and not far from Tuen Muen pier. Perfect starting-point for us to go for a daytrip to Lantau Island and Macao by ferry. Like all pentahotels, this neighbourhood lifestyle hotel is designed as a hub for the local community and home base for independent- minded travellers. The rooms are comfortable, casual and convenient and by looking at the walls you can already get an overview of the city´s skyline.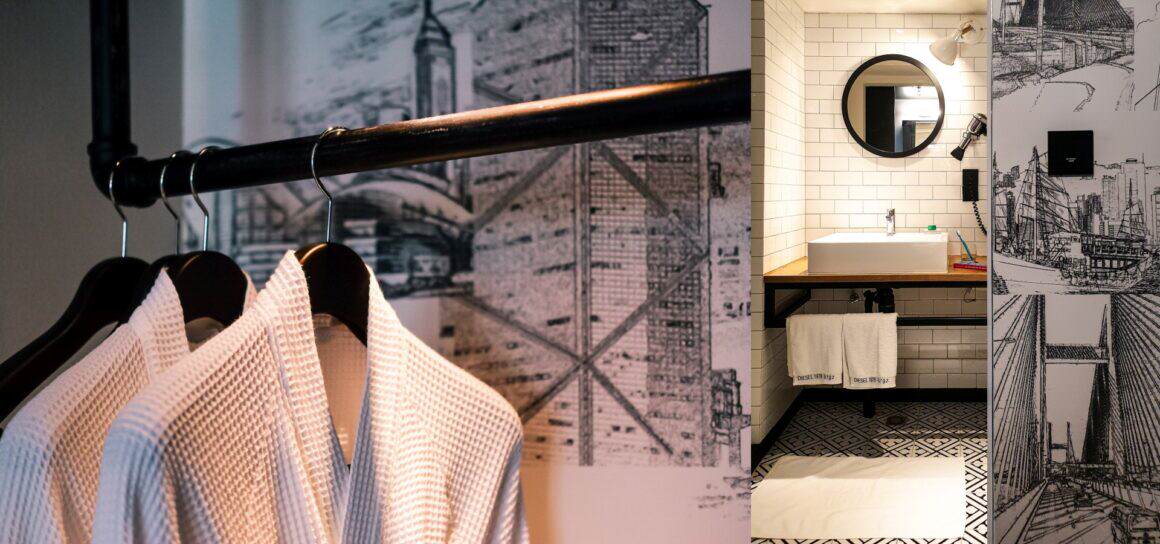 #7 Getting around Hong Kong
Hong Kongs has a modern and well connected public transportation system. The easiest way to use it is to getting an Octupus card, which allows you to take the MTR, trams, busses and also the Star Ferry. You can buy your Octopus card e.g. at the subway stations for 150 HK Dollar, including 50 HK Dollar refundable deposit and 100 HK Dollar prepaid credit. Even if MTR is the fastest way to get around the city, I would recommend you to use the double-decker trams as well at least once, as they are part of the typical urban scenery as well as the red, green and blue taxis. The colours of the taxis – fun fact alert – actually tell you where they operate: RED: Hong Kong City (Hong Kong Island & Kowloon), GREEN: New Territories, BLUE: Lantau Island.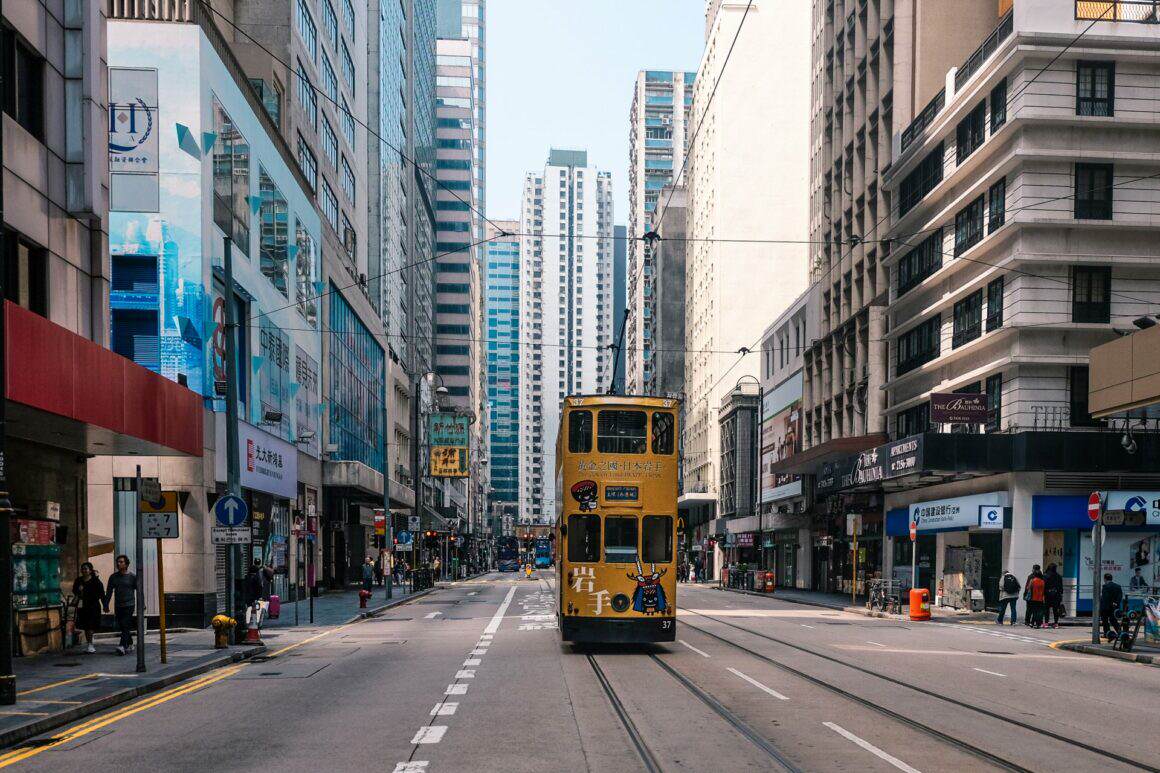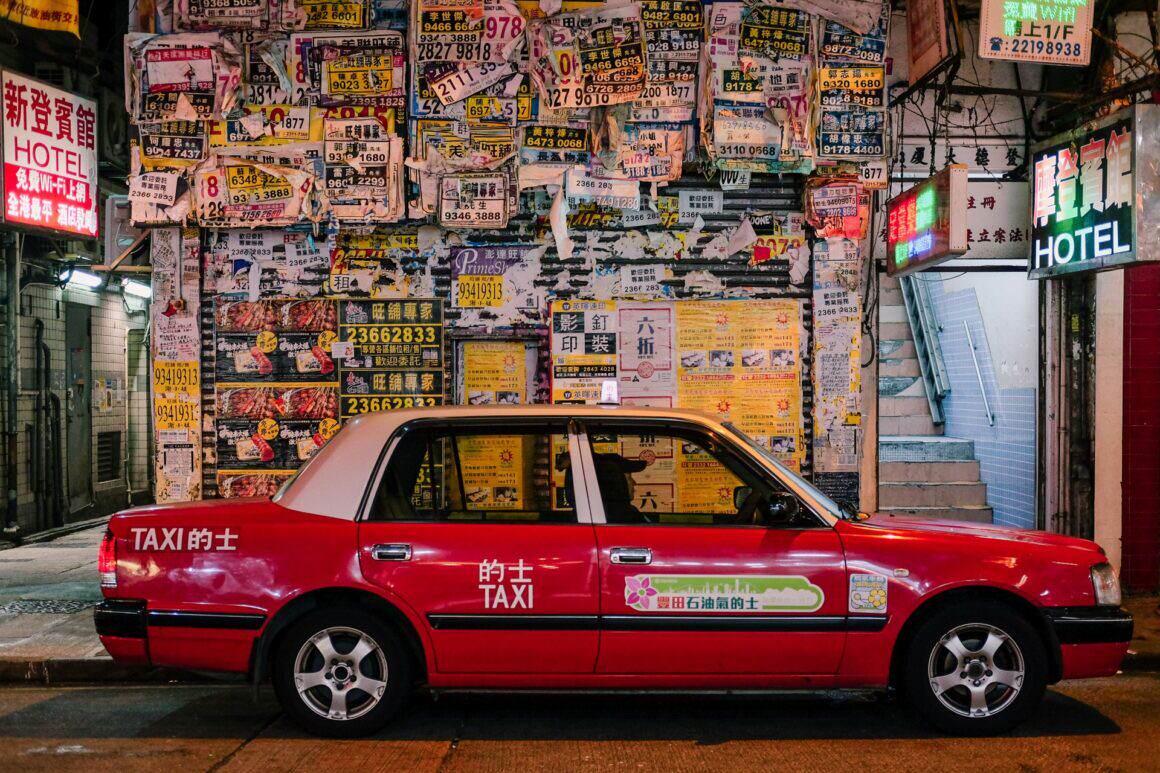 Taxi drivers only accept cash, which is quite uncommon for us by now as we just arrived from the mainland of the same country, where cash almost seems to be a rarity in the days of wechat and alipay. Therefore taking the taxi in Hong Kong is much easier than in the rest of China as the drivers are capable of speaking a surprisingly great level English. So you can easily get around without having to prepare your destination address in Chinese characters all the time. Without any problem you can also ask people on the street and expect a friendly and helpful answer.
Hopping between the islands is easiest by ferry and always depending on your starting point which transportation is best. There are ferries leaving Hong Kong Island and Tuen Muen to Macao. Since October 2018 you can even cross the Hongkong-Zhuhai-Macao-Bridge and reach Macao by car or bus via the world´s longest over water bridge. Welcome to China, the undisputed world champion of superlatives.
***
DISCLOSURE
Our trip to Hongkong was supported by Pentahotels. We stayed 3 nights at Pentahotel Hongkong Tuen Muen and 3 nights at Pentahotel Hongkong Kowloon.
As all articles on this blog, it still reflects my personal impressions and opinion.
***
QUESTIONS & COMMENTS?
Have you ever been to Hongkong or travelling through China? Leave me a comment! Do you like the article, or still have any suggestions or feedback? I am happy to read what you are thiking! If you like my content, please feel free to share this article with your friends!
Are you curious now? In the category China you can find further travel stories from the land of the rising sun.
For more inspiration on Instagram: Smile4TravelinChina & Smile4TravelinHongKong
***
 – SMILE4TRAVEL NEWSLETTER –
Become part of the Smile4Travel Community – Follow my Facebook Page & Instagram and register for my Newsletter, so you don´t miss any Smile4Travel adventures! No Spam – I promise!
[mailpoet_form id="1″]